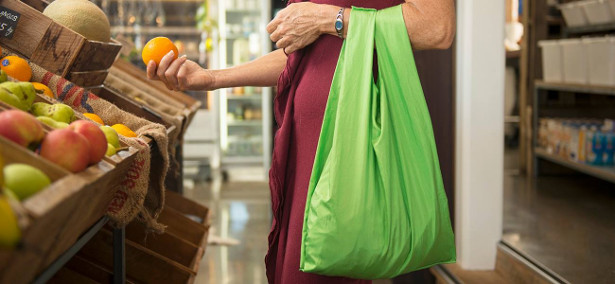 ECOSILK SHOPPING BAG$10.50
Size: 55cm/21.75″ Length x 32.5cm/12.75″ Width, expanding to 52cm/20.5″ with gusset.
Special offer: A free bottle green drawstring bag will be included in your order when you purchase four or more single Shopping bags.
Lightweight, compact, reliable, long lasting, resilient and easy to use – these eco friendly shopping bags will cater for all your shopping and general carrying requirements. Ecosilk Bags last for a minimum of 5 years or more, are great value for money and are eco friendly bags due to their strength and longevity – each bag will eliminate up to a thousand plastic bags in its lifetime. They are made from 100% nylon parachute silk fabric, which is endlessly recyclable, and in the future will likely become plant based and more sustainable.
See more and buy at :- www.ecosilkbags.com.au/product/environmentally-friendly-shopping-bag
Beautiful, stylish, environmental shopping bags that make you feel good!
Created in 1999 at Barkers Vale, Northern NSW, Australia.
The original 'Ecosilk bag', Alpha bags (shoulder bags), Fruit & Vegie drawstring bags, drawstring bags (for holding 6 Ecosilk or Alpha bags) and mini drawstring bags (for holding 1 Ecosilk or Alpha bag).