The true meaning of clean sleeping

• A third of Brits suffer from poor sleep most nights, which has a negative effect on our energy levels, health and relationships1
• Bedroom cleanliness could be to blame as dust mites and dirt hide in mattresses and carpets
• Hygiene expert Dr Lisa Ackerley reveals the impact this can have on our health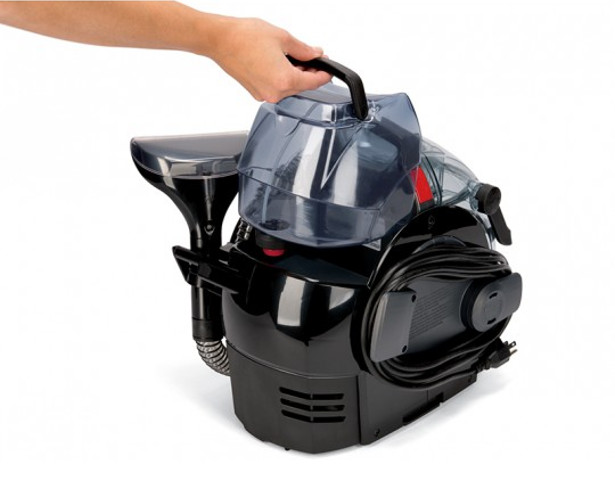 Did you know almost a third of us admit to suffering from poor sleep most nights with over 20% of Brits resorting to a pre-bed tipple to nod off1? Not only does a lack of sleep negatively affect our energy levels but it also makes us moody, crave sugar and feel unmotivated, as well as impacting on our relationships with loved ones1.
You'll know to keep smart devices at bay, indulge in mindfulness, avoid alcohol and caffeine and allow yourself time to wind down after a busy day, but have you ever considered giving your bedroom a good clean?
Research by BISSELL, the cleaning experts, has revealed that three quarters of us (72%) have never washed our mattresses, despite 86% washing bed sheets regularly4. You may be thinking what's wrong with that, but during the average lifespan of a mattress, which is around eight years2, it can accumulate a whopping 10lbs+ worth of dead skin cells3!
And it's not just our mattresses that need some attention as one in five Brits have also never washed their carpets, which can quickly become home to dust and dirt hidden deep down in the carpet fibres4 contributing to an unhygienic sleep environment.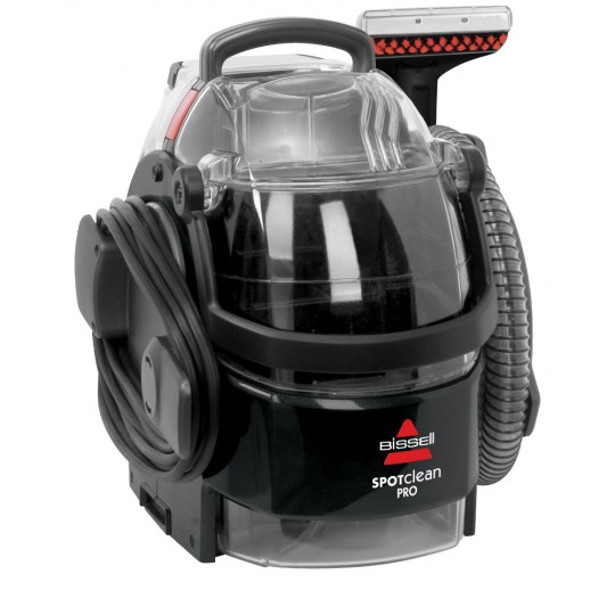 Hygiene expert, Dr Lisa Ackerley explains: "Unwashed carpets can become homes to organisms such as dust mites, which can put some people at greater risk of asthma, eczema and perennial allergic rhinitis caused by allergy to dust mite faecal matter. With each mite producing about 20 waste droppings every day, that equates to around 20,000 particles of faeces in every cubic foot of air! And, even if you don't have a dust mite allergy yourself, you could be kept awake by your partner coughing from theirs, causing you both to have a poor night's sleep."
Plus, when you consider that 14% of pet owners are happy to let their four-legged friend spend most of their time on and in their bed, it might be time for all of us to learn a little more about the real art of clean sleeping5.
Dr Lisa adds, "If you have pets in the bedroom, then there is a chance that fleas may be dropped on your carpet or bedding if they are not up to date with their treatments. Flea bites can be itchy and prevent sleep, and also lead to skin infections if people scratch them and break the skin.
"On top of that, bacteria and parasites such as Toxoplasma gondii (in cats), can be brought into the home on pets' paws and deposited on the bedding and carpets. Whilst this may not be a problem to many people, those who have a weaker immune system or who are pregnant, should be more careful as symptoms can be serious."
Thankfully, the BISSELL Spot Clean Pro is a powerful cleaner and a great option for those wanting to clean their mattresses and carpets for a better night's sleep. Combining a powerful vacuum suction, brushing action and cleaning solution the Spot Clean Pro removes dirt and stains in no time, and the long hose and power cord mean you can tackle your mattress with ease.
The BISSELL Spot Clean Pro is available from BISSELL Direct and Amazon with an RRP of £149.99.
1The Great British Bedtime Report – The Sleep Council 2017
2National Sleep Foundation
3Research from Dreams 2015
4BISSELL 2016 One Poll survey of 2,000 UK adults
5BISSELL and Ginger Comms 2017 research with 1,500 pet owners