Thinking of gifting A Loved One Who Is In isolation! Jungle Straws create sustainably stylish, eco-friendly products which are reusable and kind to the planet.
PINTEREST | YOUTUBE | FACEBOOK | INSTAGRAM | TWITTER
Gifting during the COVID-19 pandemic whilst being at home.
Jungle Straws create sustainably stylish, eco-friendly products which are reusable and kind to the planet. They are all designed to cater for both daily life and travelling (when that day finally comes!)
Bamboo Safety Razor (unisex)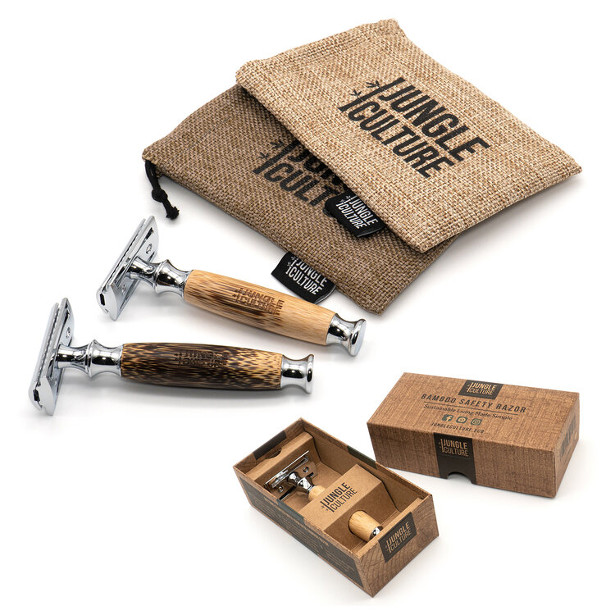 The Jungle Culture bamboo safety razor is the perfect zero waste swap for a plastic-free shave! Available in three different natural colour grains, each razor is 100% unique with slight variations in the bamboo handle. The handle itself is perfectly weighted making the entire shaving experience extremely satisfying. What's more – ditching the plastic razor is such a simple way to reduce your carbon footprint, whilst saving money at the same time. Each razor comes with its own little hessian travel bag which makes it convenient for travel. All razors are presented in a plastic-free gift box and additional razor blades are available separately on our website. Suitable for both men and women.
RRP: £16.59 / $20
Reusable Bamboo Straws by Jungle Straws (Set of 6)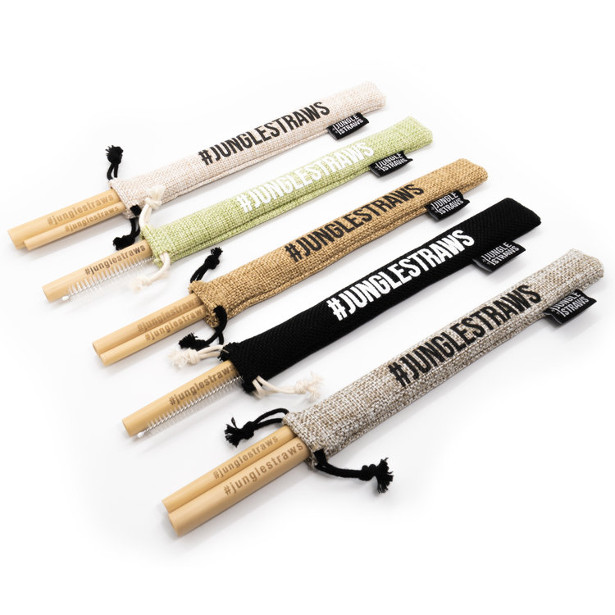 Our stylish organic bamboo straws are an eco-friendly alternative to plastic straws which harm the environment. This particular set contains 6 reusable straws plus a handy travel pouch which is available in a variety of beautiful colours. The provided brush makes it easy to keep the straws clean and hygienic. They can last a lifetime with the correct level of care. This pack of 6 is perfect for individuals, couples and families to share whilst on the road.
RRP: £6 / $7.50
Bamboo Cutlery Set by Jungle Straws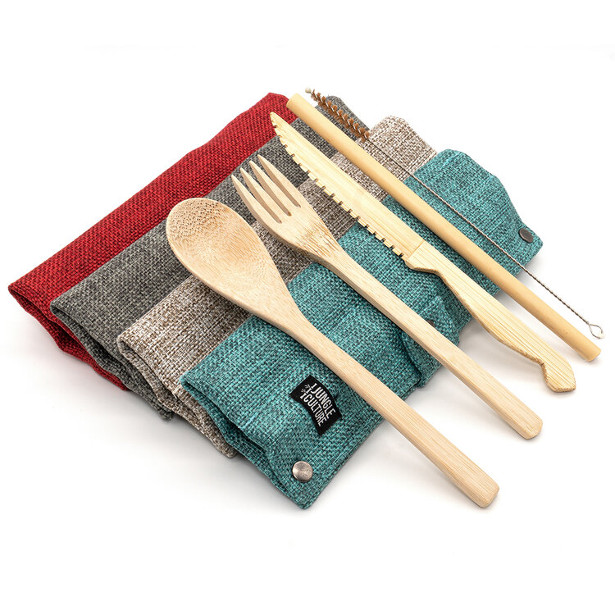 This portable bamboo cutlery set is an earth-friendly alternative to the single-use cutlery provided with your takeaway food. Crafted with care from the tropical climes of Vietnam, this organic bamboo set is durable, hygienic and lightweight.
RRP: £9 / $11
Coconut Bowls & Spoons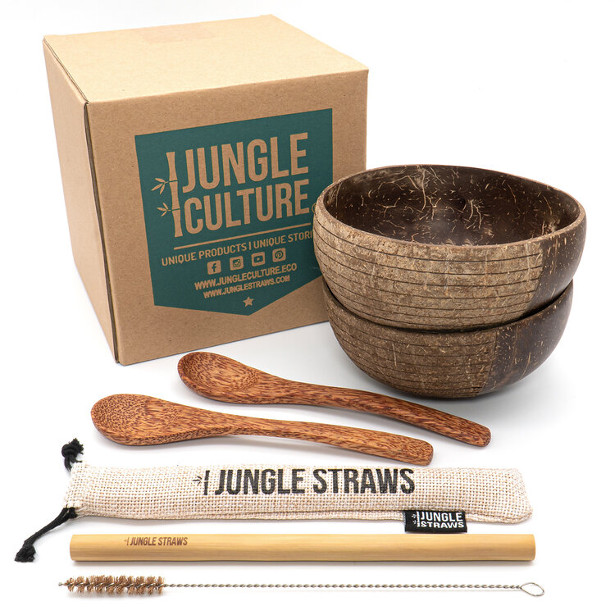 Our organic coconut bowls are made from reclaimed coconut shells sourced from Southern Vietnam. Usually, they would be burnt once the coconut flesh is harvested but we have found a zero-waste use for them. Completely handmade, the bowls are BPA free – no chemicals or pesticides are used to grow our coconuts. Each kit contains 2 coconut bowls and 2 coconut spoons which are available in a choice of 4 designs.
RRP: £17.49 / $22
All of Jungle Straw products are provided in plastic-free gift boxes and so make for ethical presents for everyone, whether stuck at home during Coronavirus or free to roam! We sell via our online store, Amazon, Etsy and wholesalers.
Websites: www.junglestraws.com | www.jungleculture.eco