This is the Memo Box Mini Smart Pill Box.
Memo Box Mini Bluetooth Electronic Pill Organizer and APP, Visual Audio Smart Pill Reminder Alarm, Automatic Medication Records Tracking and Family Meds Notification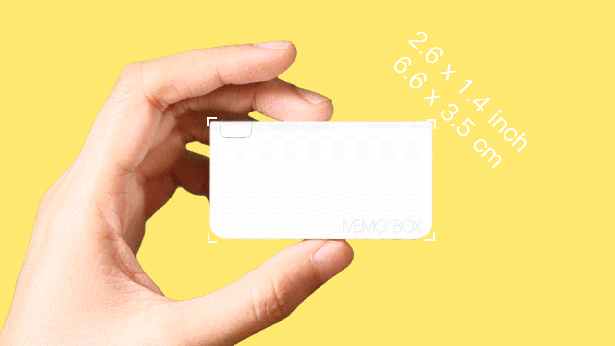 Memo Box Mini is a smart pill box that helps remind people to take medication/supplements on time, and automatically tracks the meds intake history. It also has other features to make sure that users do not leave their pill box behind, and enable them to check on their loved one's medication in real-time.
Memo Box Mini is of palm-size, and can be easily slip into a purse. It would be a nice gift for mothers, who are on medication regimens, or take supplements, whilest have a busy/mobile lifestyle!
Buy at:- www.amazon.com/dp/B071J5PV84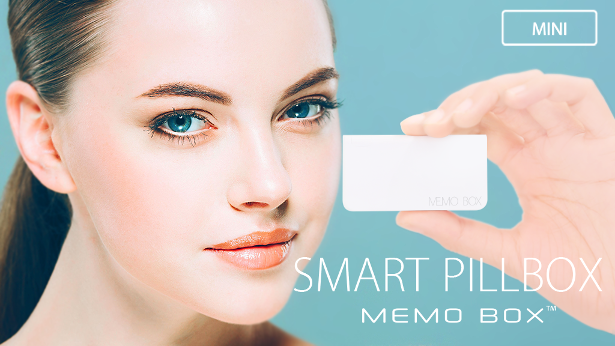 Stay on track with medicine and supplement with Memo Box Mini and APP, winner of A Design Gold Award & Red Dot Communication Award.
Set audio and visual pill reminder alerts on both Memo Box Mini and Smartphone with APP, via wireless Bluetooth connection.
Postpone meds alarms by pressing 'Alarm Snooze Button' on the digital pill organizer.
Track medication intake on APP as the pill box automatically records your time of access to medicine.
Rechargeable battery with one month battery life under typical usage.
Memo Box was invented by two students (Shan & Meichen), at Cambridge University, in 2012. The idea was born to help Shan's mother take meds on time. Mini was funded on Kickstarter with 700+ backers, and won the Reddot Award 2017 and A'Design Gold Award 2017.
FEATURES
• Reminders: Set meds alarms on smart pillbox with APP to receive medication reminders on both devices.
• Snoozable: Press 'Alarm Snooze Button' to mute current reminder if you cannot take medication when the alarm goes off.
• Flexible: Schedule medication reminders independently for 7 days of the week.
• Tracker: Unsure if you have taken 'that dose' or not? Memo Box tracks your time of access to medicine.
• Overdose: Stop accidental double-dosing with flashing red alerts.
• Misplaced: Leaving the meds at home? APP alerts as you cross the preset 'GPS fence' without Memo Box.
• Family: Checking if your spouse has taken meds on time, on the APP.
• Finder: Ping Memo Box when you cannot find it.
• Battery: Smart battery saving algorithm, allowing for up to a year of usage.
IN THE BOX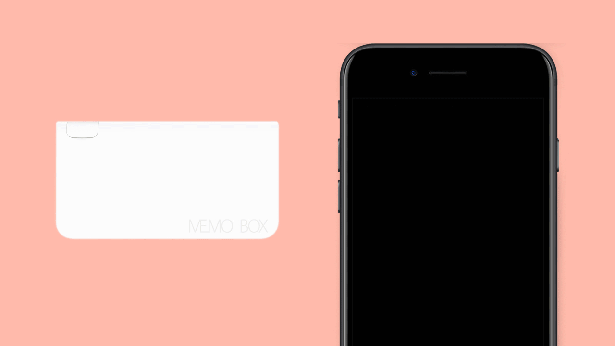 • x1 Smart Pillbox
• x1 USB charging cable
COMPATIBILITY
• Apple Watch and iPhone 4S and above, running iOS 8 or later
• Android device running OS 4.3 or later, with Bluetooth 4.0 support.