This year your pancakes need Maple Syrup.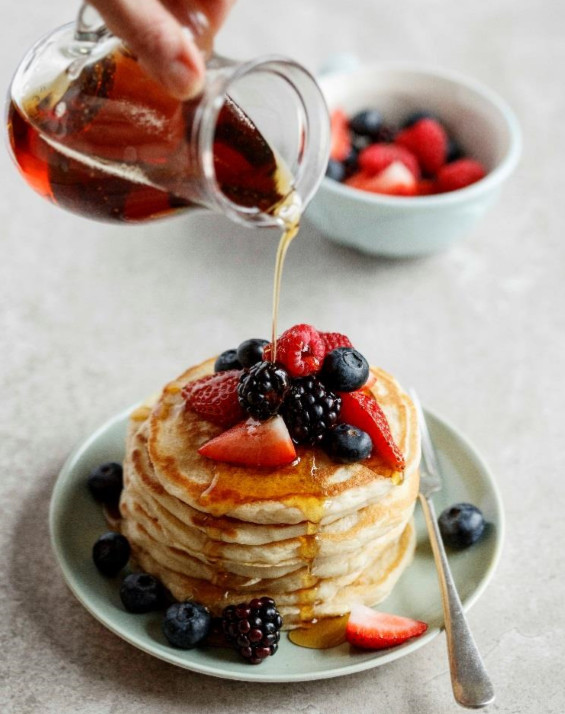 Billington's is not only bringing Maple Syrup to the table this pancake day but has also provided a mouth-watering recipe from Juliet Sear, which is available for press use.
Juliet's vegan pancake recipe can be topped with either of Billington's newly launched Canadian maple syrups. The Amber syrup, carries smooth, buttery caramel notes, whilst the Very Dark syrup holds a flavour that is bold, yet sophisticated, with more intense caramel overtones. If you'd like to sample Billington's Maple Syrup, select press samples are available.
BILLINGTON'S VEGAN PANCAKES BY JULIET SEAR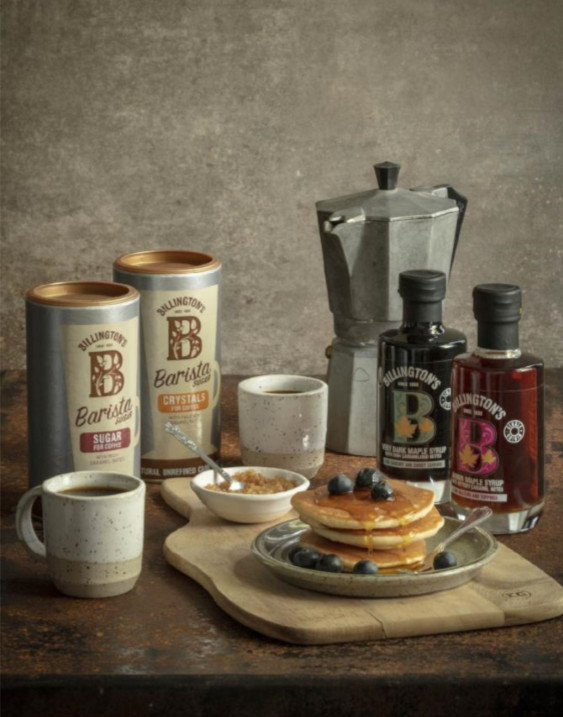 Ingredients:
• 140g Self Raising Flour (We like Allinson)
• 2 tbsp Unrefined Golden Caster Sugar (We use Billington's)
• 10g Baking Powder
• 1 tsp Salt
• 240ml Soymilk
• 1 tbsp Apple Cider Vinegar
• 1 tsp Vanilla Extract (We like Nielsen Massey)
Method:
1. Place add all dry ingredients in a large bowl, whisk through to combine and aeriate.
2. Add wet ingredients to the dry mixture and whisk together, taking care not to over mix
3. Let batter sit for a couple minutes while your pan/griddle heats to medium-low
4. When your cooking surface is heated, lightly grease it (I use a little vegan butter)
5. Pour about 1/8 of batter into the pan (use a mug or ladle)
6. When the top begins to bubble, flip the pancake and cook until golden and puffy
7. Serve warm with Billington's Amber Maple Syrup and fresh fruit, or any toppings you fancy!
Amber Maple Syrup and Very Dark Maple Syrup are packaged in recyclable glass bottles and are now available to purchase at Waitrose or £6.99.