Tiffany Riffer Soap… Gift the gift of handmade artisanal soap! tiffanyriffersoap.com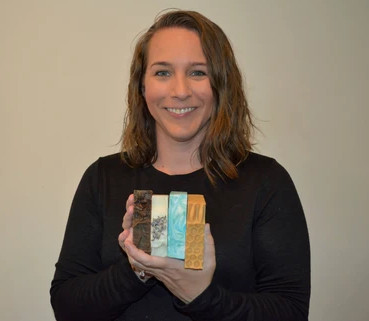 It's not only a useful, practical product now and even before the pandemic, but it looks beautiful and smells nice. Moms may enjoy fragrances like lavender, grapefruit & basil, cherry blossom, and vanilla. Gift ideas include soap bundles to mix and match preferred scents, or soap gift sets that include two bars of soap, a soap dish, and soap scrub bag.
Tiffany Riffer, https://tiffanyriffersoap.com/
Bio: Tiffany Riffer Soap, a Washington, DC based business, specializes in making natural homemade soap using the cold process soap method. All of Tiffany's artisan soap is made in small batches, using the finest ingredients. Tiffany's soap is plant-based, with the occasional use of honey.