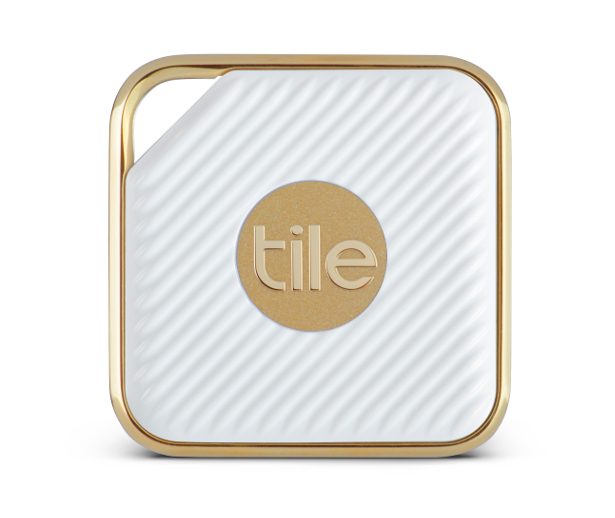 Tile Unleashes Most Powerful Line of Bluetooth Trackers: Tile Pro Series
New Tile Style and Tile Sport Allow You to Find Your Things Wherever Life Takes You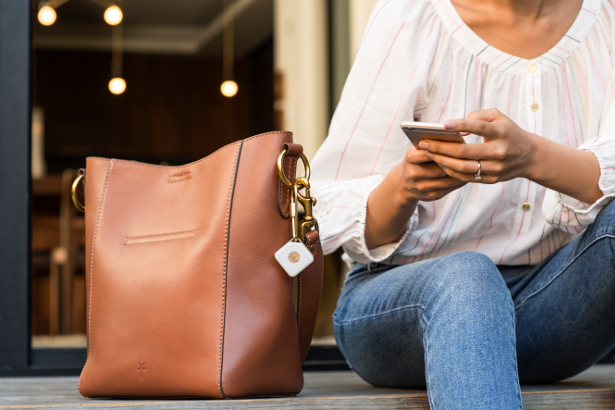 FACEBOOK | TWITTER | INSTAGRAM | YOUTUBE
Not only are they good value stocking fillers at just £30, they are also the perfect gift to accompany more expensive presents such as drones, handbags, laptops and even pets that you wouldn't want to lose!
TILE SPORT Perfect for: Tech lovers, Sports Enthusiasts (Tile your skis, golf clubs etc), The Men in your Life, Students
What is it? A Bluetooth tracker that helps you keep track of what matters most, be that keys, laptops, wallets
How does it work? With Tile you can locate your item via the Tile app on select iOS or Android phones. You can also use your Tile to find your phone in reverse:
• Locate by sound – Ring your Tile from the app or double press your Tile to ring your phone – even on silent.
• Last place seen – The app always shows the last time and place it saw your Tile. Simply open the app to view the map.
• Community Find – If your Tile moved location since the app last saw it, tap the Notify When Found button in the app. This will securely and anonymously put all other Tile apps on the lookout for your Tile. You'll receive an alert when another Tiler comes within range of your item. We call this feature Community Find.
Features: A unique tread-like design and dark slate finish with a graphite ring that offers extra durability. Bluetooth range (now up to 200 feet) and twice the loudness of its predecessors, Tile Mate and Tile Slim.
Price: £30
Retailers: TheTileApp, John Lewis, Amazon, Argos, Maplin, Currys PC World
About the tile Pro Series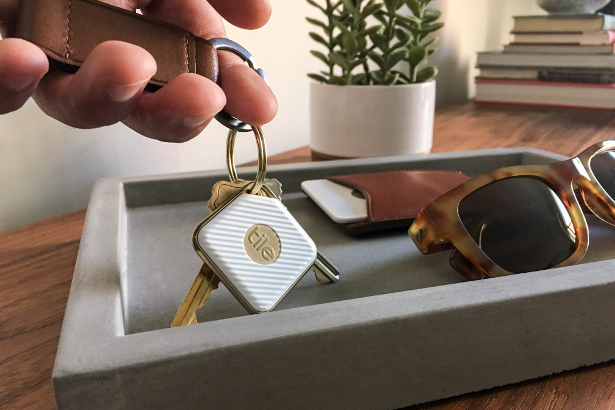 Tile, the leading smart location company, today released the new Tile Pro Series featuring its most powerful Bluetooth trackers to date, Tile Style and Tile Sport. Waterproof1 and durable, the Tile Pro Series features notable hardware upgrades including twice the Bluetooth range (now up to 200 feet) and twice the loudness of its predecessors, Tile Mate and Tile Slim.
The new premium line of products reflect consumers' various lifestyles. Tile Sport features a unique tread-like design and dark slate finish with a graphite ring that offers extra durability. Framed with a champagne gold ring, Tile Style is satin white with a subtly-ridged texture, making it the perfect accessory to attach to valuable items. Both new products come with a convenient hole so that they can easily loop onto keyrings or bags.
"The Tile community is creating a world where everyone can find the things that matter to them," said Mike Farley, CEO and Co-Founder of Tile. "The new Tile Pro Series was built with both performance and style in mind so that Tilers can find their things wherever life takes them -whether hitting the slopes, traveling the world or enjoying a night out."
The Tile Pro Seriesis accompanied with new Tile app features designed specifically for the new products. Now with volume control and two additional ringtones, the Tile app allows users to personalize the sound of their Tile devices. A redesigned proximity meter provides improved accuracy to help Tilers more easily find their stuff within the new products' expanded 200-foot range. If an item is tucked deep underneath blankets or if the user doesn't want to interrupt those around them, the proximity meter will visually let the user know if they are getting closer or further away from the item.
"When it comes to Tile, what you see is a tiny device that attaches to your things. What you don't see are the millions of Tile community members helping keep your belongings safe. Every day, we hear powerful stories of how the anonymous heroes of our community help each other simply by running the Tile app. It's a simple action, but one that has a lasting impact," said Farley.
Every day, Tilers are activating their own personal search party to find their things. The Tile community spans more than 230 countries and territories and locates over two million unique items every day. Working together, it has recovered lost and stolen cars, bikes, bags, jewelry, pets, passports, cameras and, of course, countless keys and wallets.
Tile is simple and easy to use. Tilers can ring their things with one of the eight preset ringtones using the app, or use the Tile in reverse to find their phone –even if it's on silent. They can also see the last place they had their item on a map, and if the item has been moved, they can enlist the power of the Tile community to help them find it.
"Alexa, Ask Tile Where My Keys Are"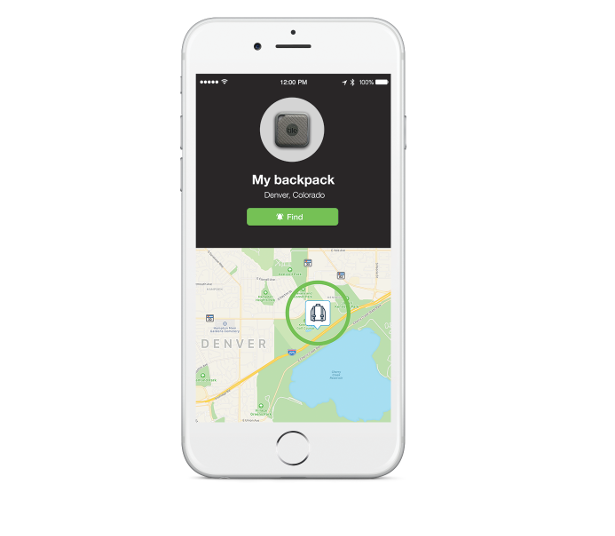 Amazon Alexa and Google Assistant users will also be able to use their favorite voice service or device to help find their misplaced items. Once the Tile skill is enabled, users of Amazon Alexa can locate their Tiled items or find their phone with simple voice commands. If a Tiler can't find their keys, they say, "Alexa, ask Tile to ring my keys," and Alexa will ring them if they're within Bluetooth range. If outside of Bluetooth range, Alexa will provide the last known location. Google Assistant users can enable the same functionalities and initiate these voice commands across Google Home,eligible Android phones and iPhones using the simple "Ok Google" phrase. Amazon Alexa support is coming later this month for UK users, and Google Assistant support is available now.
Tile Pro Series Pricing and Availability
The Tile Pro Seriesis available online from thetileapp.com, as well as at major retailers starting today. Both Tile Style and Tile Sport retail for £30 each, or £50 for a two-pack. The Tile Style and Sport Combo Packof 2 Tiles (one each) will also be available for £50. Retailers include Amazon, Argos, Currys PC World, John Lewis and Maplin.
About Tile
Tile gives everything the power of smart location. Tile's devices, network and mobile app work together to help people locate the things that matter to them most. Tile's community spans 230 countries and territories and helps people locate more two million items every day. The Tile Platform makes it possible for other companies to embed smart location into their own products. The company is based in Silicon Valley and is backed by Bessemer Venture Partners, GGV Capital and Khosla Ventures. Tile is a top seller in retail stores and is sold online around the world.
For more information, please visit TheTileApp.com.
https://www.thetileapp.com/
Facebook: https://www.facebook.com/thetileapp
Twitter: https://twitter.com/thetileapp
Instagram: https://www.instagram.com/tile/1
Waterproof in up to 1.5 meters of water for 60 minutes.