TIMERCAP! DON'T GUESS, WHEN YOU CAN KNOW! WHEN IT COMES TO MEDICATION. www.timercap.com
25% Off Here Code is (INTOUCHRUGBY)
Not just for humans but for animals too!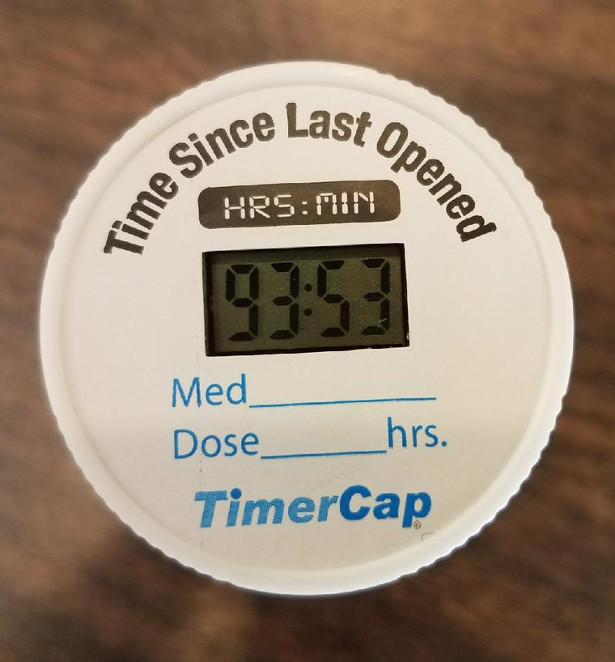 TWITTER | INSTAGRAM | LINKEDIN
Finally! An Easy, Reliable, and Accurate way for patients to safely take their medication in the bottles they are dispensed.
The caps provide family and household safety by detecting and deterring unwanted medication use.
TimerCaps are a patented simple and effective way to manage medication in the bottle they are dispensed in. This keeps safety information handy in case of emergencies. TimerCap's patented built-in stopwatch makes it tamper-resistant. You will know when to take your next dose or if someone has been in your medication to the exact minute that it happened. This simple solution has been proven to help people take their medication as prescribed up to 33%. It's one simple change that fixes everything.
Whether or not you use TimerCaps on your medication. Below are the six steps for safety when opioids or any medication is in the house. Most locking solutions provide a deterrent against theft if they are used properly every time. The challenge is most patients are not consistent in locking up their meds. They use a code that the family already knows, providing a false sense of security and no protection against the patient accidentally double dosing.