Give the gift of family with PregPrep! Learn how FertilPrep can kick-start conception. pregprep.com
(15% off FertilPrep with code 'RUGBY15')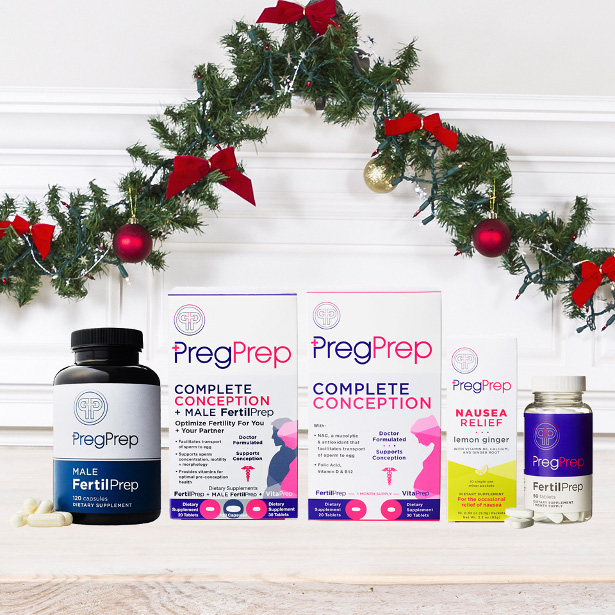 FACEBOOK | TWITTER | PINTEREST | YOUTUBE
As the first doctor-formulated, over-the-counter supplements to support conception for men and women ready to have a baby, PregPrep makes the perfect gift for couples trying to take charge of their conception and support their fertility with safe, affordable products that work to make the most of a woman's fertile days.
2 Options!
PregPrep FertilPrep: An exclusive supplement containing NAC (N-Acetyl-L-cysteine) a naturally occurring amino acid, mucolytic and antioxidant. NAC thins cervical mucus, promoting easier transport of sperm to egg. FertilPrep works to optimize the quality of cervical mucus to facilitate conception, reduce free radical oxidation, and support natural fertility function.
PregPrep Nausea Relief: formulated by a doctor to alleviate your nausea symptoms. The well-known blending of ginger root and lemon work to quell nausea with a pleasant, soothing flavor. Key vitamins and minerals including B6, calcium, and magnesium further help to alleviate queasiness.
Ginger Root: Relieves pregnancy induced nausea
Vitamin B6: Reduces morning sickness
Magnesium: Helps with acid indigestion
Calcium: Strengthens bones and teeth
PregPrep products are sold nationwide at CVS, Walgreens, and RiteAid and have helped thousands of couples achieve their dreams of having a family.
Embrace the holiday magic and give PregPrep to someone you love.