Tree2mydoor original and meaningful natural gifts that last year after year. www.tree2mydoor.com
FACEBOOK | TWITTER | LINKEDIN |
Tree2mydoor is a family run business that was set up to provide people with original and meaningful natural gifts that last year after year.
The full festive range is here: www.tree2mydoor.com/special-occasions/christmas-gifts
Tree2mydoor supplies a range of trees and plants that are individually boxed with a personalised greetings card and care guide, making a unique and thoughtful gift. Tree2mydoor offers many Christmas gift trees and plants as gifts, as well as festive stocking fillers and last minute presents, for those on your Christmas list that have everything. Tree2mydoor also provides gifts for occasions the rest of the year, from weddings and new arrivals, to Easter and Valentine's Day.
Last order date for Christmas is Thursday 20th December 2018 – please see website for further details.
Christmas Holly Bush Gift
£32.99
www.tree2mydoor.com/christmas-holly-bush-gift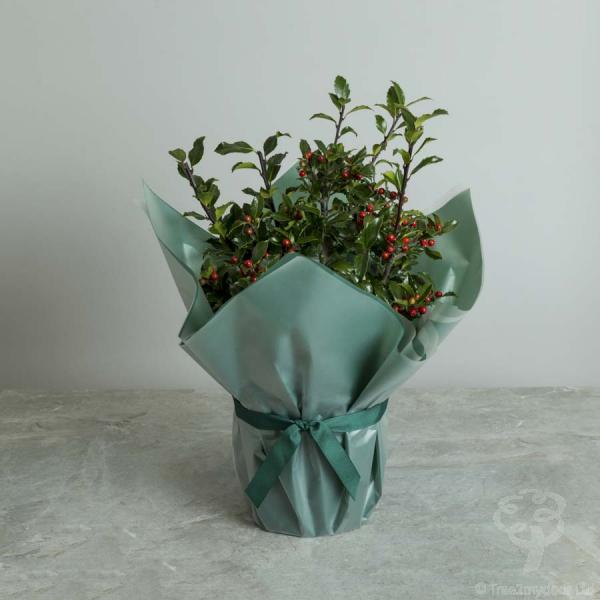 The holly bush is a beautiful evergreen gift that can be enjoyed year after year. The leaves on this beautiful holly bush are a deep glossy green with a slight blue tint. We will try our hardest to dispatch a tree with berries on it however this is not always guaranteed. The bush is dispatched at a height of 45-50cm and arrives in a 3-litre pot
Christmas Standard Holly Tree Gift
£44.99
 www.tree2mydoor.com/christmas-standard-holly-tree-gift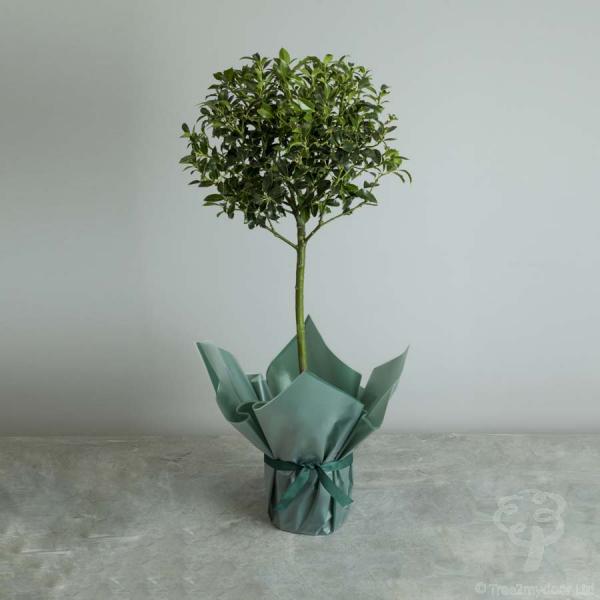 The holly tree is a beautiful evergreen gift that can be enjoyed year after year. The tree is a standard holly and the leaves are a stunning deep emerald shade. We will try our hardest to dispatch a tree with berries on it however this is not always guaranteed. The tree is dispatched at a height of 90-95cm and arrives in a 3-litre pot
Lemon Tree Gift
£59.99
www.tree2mydoor.com/lemon-tree-gift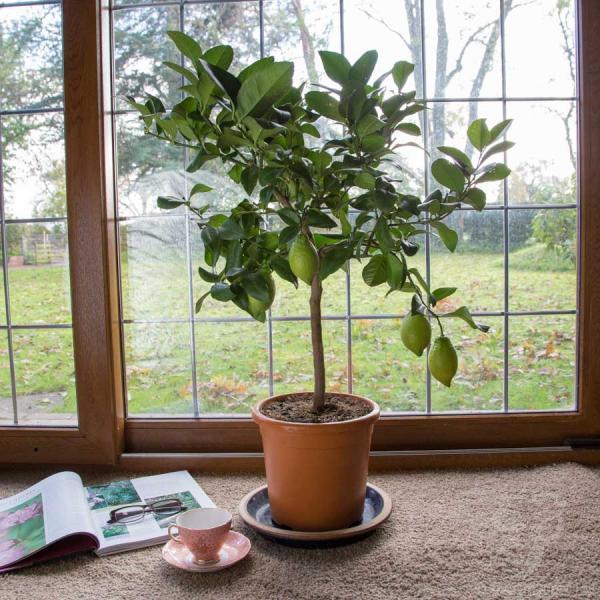 A stunning gift for someone with a zest for life. Lemon trees are evergreen and usually produce fruit and blossom four times a year. They look fabulous placed in a bright, airy hallway, conservatory or out on the patio during summer. The lemons grow from small white flowers, which look and smell absolutely phenomenal. Gift arrives approx 65cm in height in a beautiful gift wrapped 5 litre pot (height includes pot). Perfect for bright, unheated porches and conservatories and can be placed in sheltered, sunny spots in the garden over the warm summer months. Lemon trees are always selected with ripening fruit if available. Order online and we can deliver directly on the day you choose.
Tabletop Christmas Tree
£26.40
www.tree2mydoor.com/tabletop-christmas-tree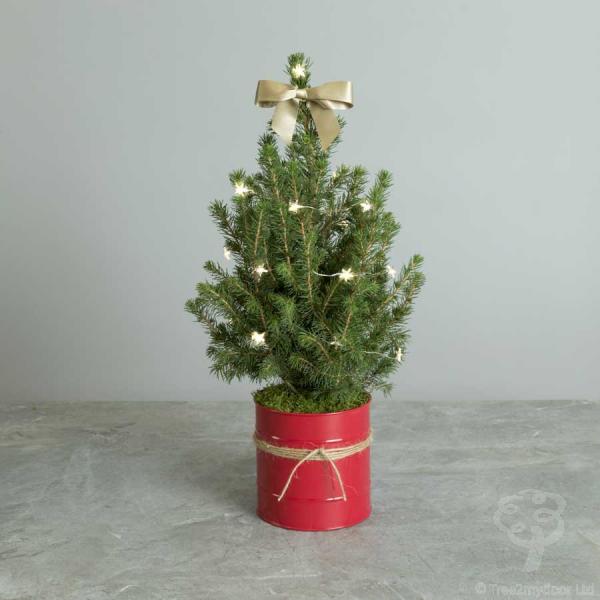 A perfect seasonal desktop gift for the office or an apartment.Proper care of the tree will allow it to thrive after the festive celebrations are over, it will make a nice new addition to the household or can be planted out in the garden and brought back in for next Christmas. The tabletop tree is a Picea conica variety. It is Decorated with LED fairy lights, satin bow topper and snow and is planted in a red festive zinc bucket. Tree arrives 50cm in height. Fairy lights require 2 x AA Batteries (not included)
Yuletide Camellia Gift
£46.00
www.tree2mydoor.com/camellia-yuletide-gift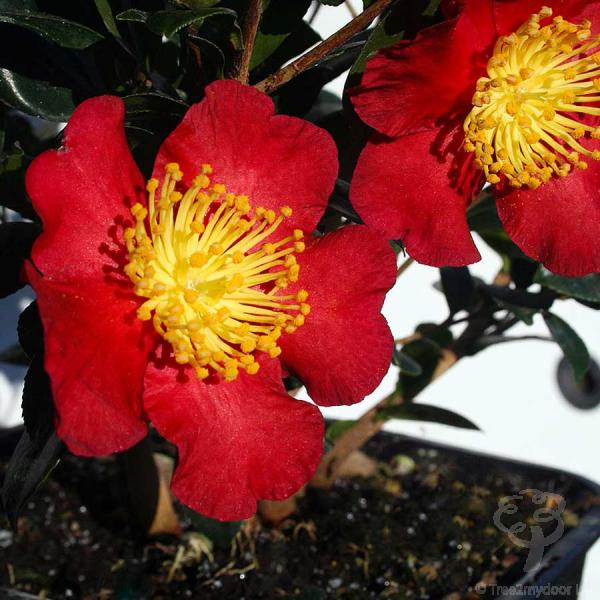 The Yuletide Camellia is a classic festive, fiery red, with a beautiful yellow center, the Yuletide Camellia is perfect to brighten up any winter garden. The bright blossoms stand out against it's evergreen and glossy foliage to make a stunning and wonderful plant. This Christmas Camellia is the perfect gift to give to anyone over the festive period and will make an everlasting impression. It will be 60 – 80cm on arrival.
White Indoor Christmas Rose Planter
£24.98
www.tree2mydoor.com/the-white-christmas-rose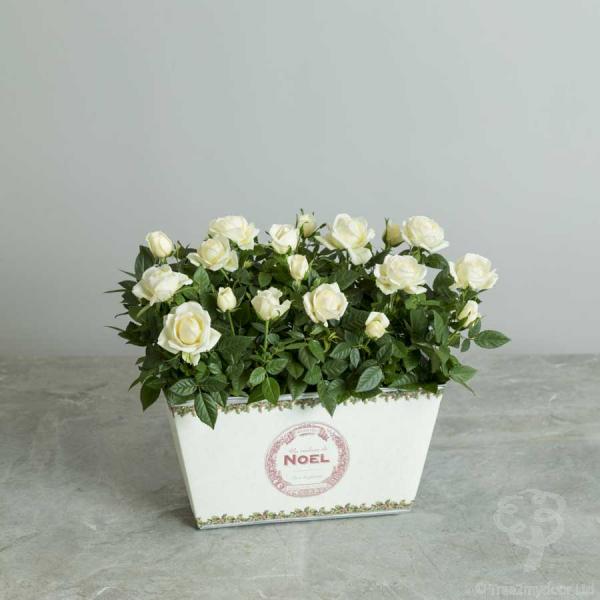 Our white Christmas indoor planter is an ideal gift to send this year, no other gift is a more perfect symbol of the season. The white blooms look beautiful set atop deep emerald leaves and planted in a festive noel tin. The perfect indoor plant for this festive season, The roses will last for about 5-8 weeks and have stunning indoor blooms throughout mid Winter. Our indoor roses are dispatched in bud so they're at their freshest for longest. Water 2-3 times a week and keep in a well lit area. Rose plants and planter are 30cm in height.
Christmas Bay Tree Gift
£44.99
www.tree2mydoor.com/christmas-bay-tree-gift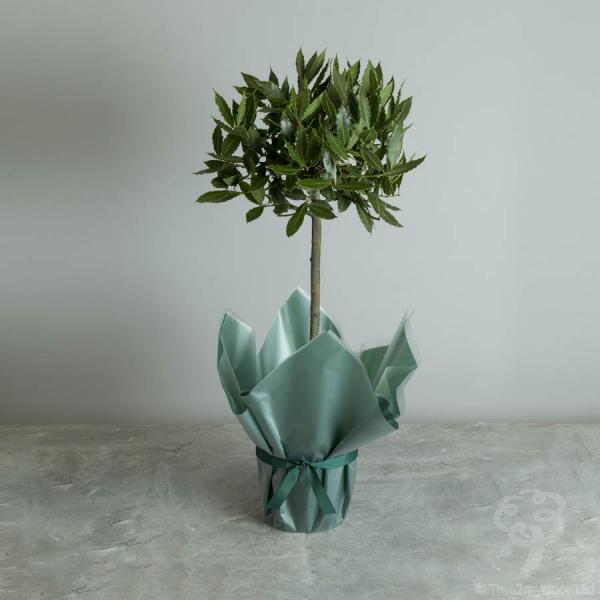 Our lovely Christmas bay tree will bring a splash of festive cheer this Christmas. This tree will arrive in a beautiful high quality gift wrap, adding an air Christmas sophistication to the gift. This iconic gift will provide many years of happy memories and will always be a welcome addition to each and every Christmas for years to come. Bay trees are evergreen and native to the shores of the Mediterranean. The tree is dispatched in a 19cm pot and is approximately 80-85cm (2.5ft) in height. It will arrive in high quality gift wrap. Aromatic leaves are perfect for flavouring Christmas dinners, add new delicious dimensions to your stuffing.