TRIGGER POINTS: USE THE POWER OF TOUCH TO LIVE LIFE PAIN-FREE by Amanda Oswald ! On Amazon !
DK Penguin Random House, RRP £9.99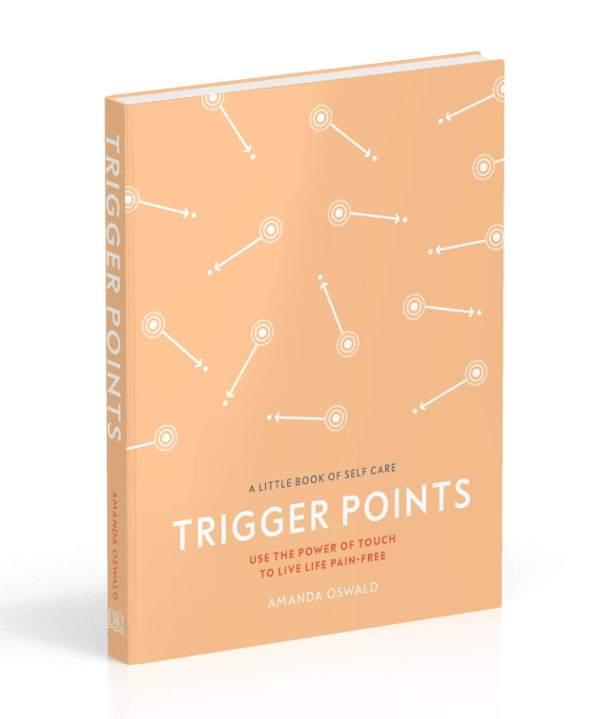 If you've ever felt a "knot" in your shoulder and dug in with your fingers to find both tension and relief, then the chances are you've found a trigger point – a knot of connective tissue that is tender to the touch and that causes pain or other symptoms.
The effects of a trigger point may be felt either where the trigger point is located or elsewhere in the body – this is called "referred" pain. It is the possibility of these, sometimes surprising, referred symptoms that mean trigger points can be overlooked medically and sometimes misdiagnosed as a better-known medical condition.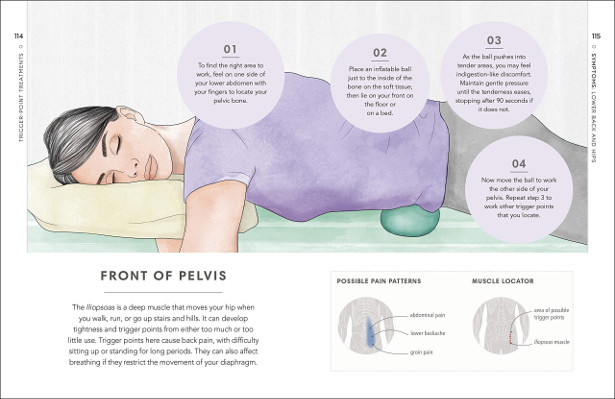 New science has revealed the effectiveness of trigger-point massage to target pain – from migraines to back pain to repetitive strain injury.
By locating and manipulating the trigger points that are the source of your pain, you can dramatically relieve the pain and prevent its return.
Using the detailed illustrations, learn to identify and locate trigger points accurately, and follow reliable expert advice on how to massage your trigger points for maximum benefits. Experience immediate and long-term relief with regular self-treatment.
This book explains how to take control of chronic or recurring pain yourself to achieve life-changing results.
Don't just take our word for it – this is just one review from Helen, an Amazon customer:
"What a wonderful book from Amanda Oswald, very well written and beautifully illustrated by Fortuna Todisco. It's written simply with clear illustrations to help you find the trigger points to work on with massage and manipulation to ease pain effectively and with regular work on the trigger points heal your body.
I have had pain in my arm for months now, I don't like taking pain killers regularly so finding an alternative option to pain relief was important to me, when I saw this book on Amazon I wanted to read it and try this method of pain relief and self healing. I have been testing out the method, following the instructions and illustration and I can genuinely say it has helped already, my arm is feeling less painful and I am sleeping better. It's very simple to do, I heartily recommend this book."
AMANDA OSWALD is a leading UK myofascial release specialist.
With a background including advanced bodywork and cognitive hypnotherapy, she takes a mind-body approach to healing chronic pain. Oswald is a member of the International Fascia Research Society. She is a regular attendee and speaker at international symposia and complementary therapy events. In addition to her clinic work, she runs myofascial release public workshops teaching self-help for chronic pain, and training for therapists.
Trigger Points: Use the Power of Touch to Live Life Pain-Free is available via amazon.co.uk, ISBN number is 978-0241384541.