Turtle Doves Cashmere Fingerless Gloves (available from www.turtle-doves.co.uk, £26.00)
Cashmere gloves that don't cost the earth… or a fortune!
TWITTER | FACEBOOK | INSTAGRAM | PINTEREST
A brand that has been thinking sustainably for nearly 10 years is Turtle Doves. Turtle Doves is a British producer of 100% cashmere clothes and accessories. They rescue pre-loved cashmere on its way to landfill and proudly handcraft every item from their studio in Shrewsbury, England. And because they only use recycled cashmere and don't use dyes, every item – from gloves to ponchos and baby booties – is truly unique.
They only use 100% cashmere and every item is made, checked and packed by real people, ensuring the highest quality. This also helps them be as easy on the planet as possible, with low water usage and a small carbon footprint.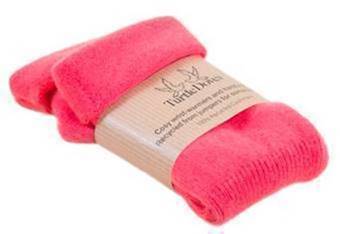 Turtle Doves is working towards a fully circular production process by re-using their products at the end of their life whenever they can and safely recycling the rest.
Turtle Doves believes in celebrating and inspiring talent through a positive work culture- and investing in people through training and support. Turtle Doves colleagues earn the Living Wage or above and we work hard to help people work flexibly and from home so that families can come first.
Find their 100% pre-loved cashmere online at Turtle-doves.co.uk, or on Facebook and Instagram @loveturtledoves
Try Turtle Doves Cashmere Fingerless Gloves – Available from Turtle-doves.co.uk, £26.00