UNDERSTATED GRAIN OF QUALITY
STELLAR BEECHWARE CHOPPING BOARD COLLECTION
Some items simply ooze quality…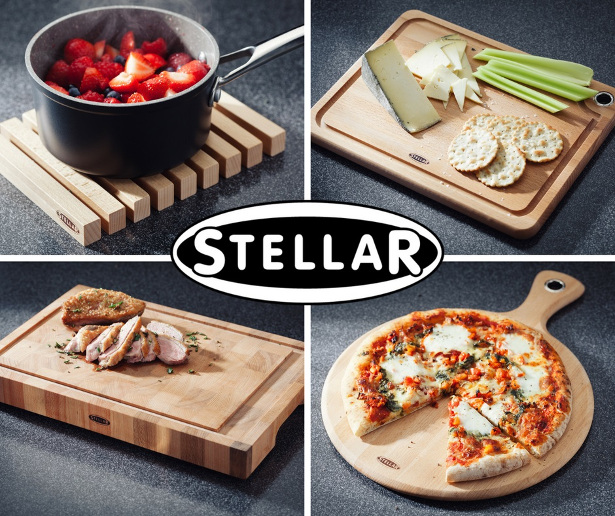 "During the hustle and bustle of food preparation, the Stellar range of paddle, chopping and butcher chopping boards are of the very highest quality, and a welcome addition to any kitchen, I would thoroughly recommend them! " InTouch Rugby Cuisine Editor.
The new Stellar beech cutting boards collection is a perfect example in point, a board that can be used to serve in style and be the perfect surface for chopping, slicing or dicing,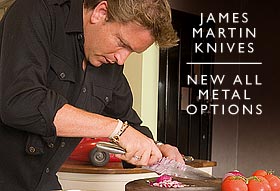 Created from high grade 20mm laminated beech, each is finished with and attractive and useful stainless steel hanging loop. Also worth noting is one side is simply smooth for serving, whilst the reverse has a draining channel.
Paddling Perfection
Ideal for serving canapes and pizza Stellar has introduced the large 30cm Pizza paddle, makes a fine chopping board too!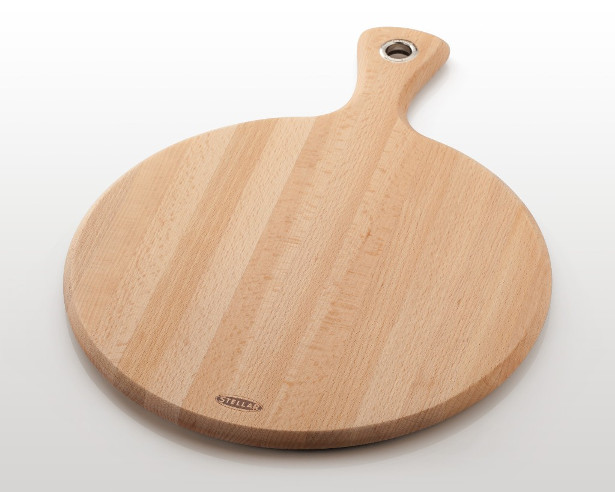 Butchers Block
Every chefs dream, we have included the essential beech Butchers Block a solid 40mm deep it will be your cooks companion for many years. Look out for the finger grips which will make it easier to move too, alongside the 4 non slip feet.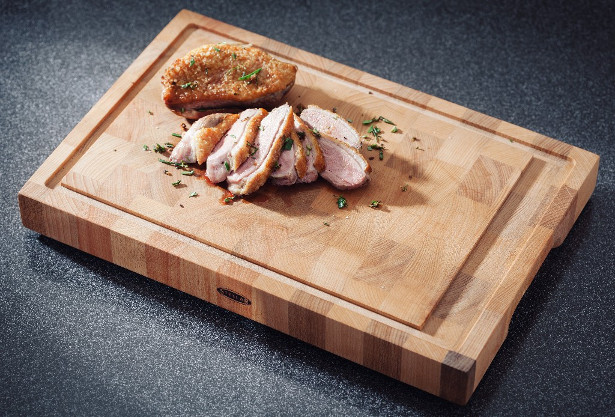 Stellar Beachware Extendable Trivet
Created using partially concealed anodised aluminium batons, the Extendable Trivet could become your latest flexible friend! As beautiful as the other items in the collection, the sliced beach blocks which make up the trivet will protect your work surfaces from the greatest of heat. While it's compact to store, its cleverest trick is the ability to stretch out to accommodate larger pots and pans from 14 to 20cm !

Kitchenware that is made to last. With 5 sizes rectangular boards to choose from, the paddle, block and trivet, perhaps you are spoilt for choice?
Quite simply its:- Beautiful. Practical. Clever. That's Stellar Kitchen beech ware in a nutshell!
Product Code Description ASP
SW81 Stellar Kitchen, Beech Extendable Trivet, 23 x 15 x 2cm £8.40
SW82 Stellar Kitchen, Beech Cutting Board, 27 x 22 x 2cm £16.80
SW84 Stellar Kitchen, Beech Cutting Board, 30 x 25 x 2cm £21.70
SW86 Stellar Kitchen, Beech Cutting Board, 35 x 27 x 2cm £25.20
SW88 Stellar Kitchen, Beech Cutting Board, 39 x 29 x 2cm £30.24
SW90 Stellar Kitchen, Beech Cutting Board, 47 x 35 x 2cm £40.60
SW92 Stellar Kitchen, Beech Pizza Serving Board, 30 x 1.5cm £21.70
SW94 Stellar Kitchen, Beech Butchers Block, 40 x 26 x 4cm
£46.20
See the range on the Stellar Website here
For Stellar Stockists click here