Valentine's Day: the ultimate gift to show your dog they're the real love of your life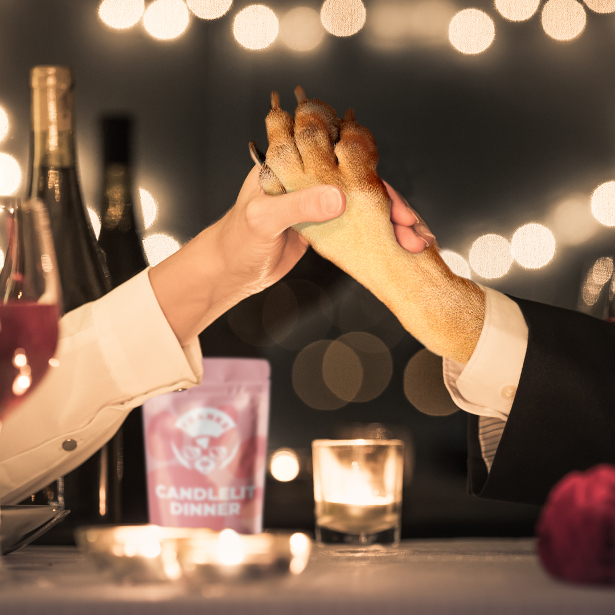 Images courtesy of Snack at Franks
TWITTER | FACEBOOK | INSTAGRAM
The 2010s have seen Galentine's Day dominate the alternative Valentine's celebrations but this year, celebrating with your dog is set to be the new craze. That's right, Valentine's gifting for pets is on the rise with one in five owners planning to jump on the trend.
This Valentine's day, maverick dog snack makers Snack at Franks has come out in full support of this trend and launched an exclusive "Love" edition of its subscription boxes: make the perfect present for the true love of your life.
This Valentine's special contains a cornucopia of grand gestures, including a brand new gourmet doggy amuse bouche enclosed with pink packaging that takes its cues from the world of romance.
"Candle Lit Dinner" (get it?) gives pets the enjoyment of a romantic meal and a chance to join you in a Valentine's dining experience. This all-natural nibble is a canine version of a classic feast, made with the finest chicken, beef and vegetables. Owners can match the ingredients to create a like-for-like meal to eat alongside the one they love (whether they have a partner or not!).
"Candle Lit Dinner" will be included alongside a selection of other favourite treats, chews, toys and a Valentine's Day card in every "Love" themed Snack at Franks Subscription Box ordered between now and the 10th February.
Monthly Subscriptions start from £22.79 per month and are available from www.snackatfranks.com