Sweet Gifts to Melt Your Valentine's Heart
from MarieBelle New York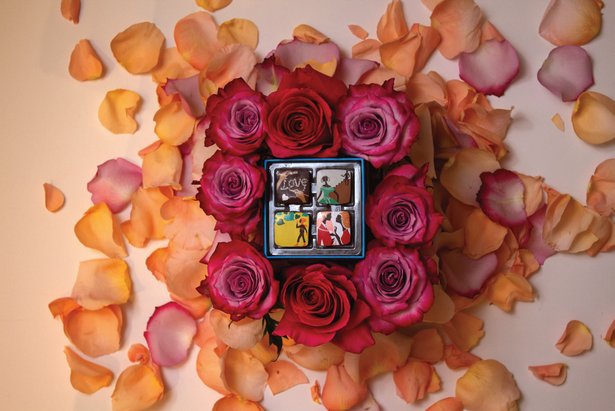 In New York's District is the world-renowned, luxurious bean-to-bar chocolate company, MarieBelle Chocolates. This Valentine's Day the flagship retail location at 484 Broome Street offers patrons a sumptuous shopping experience for the eyes and appetite with lavish window displays which aim to warm the heart. The perfect gift, MarieBelle Chocolates are artfully wrapped in luxury boxes with colorful ribbons. Relish in the sweetest gift for Valentine's Day or any occasion, available in-store or delivered same day anywhere in the Manhattan area.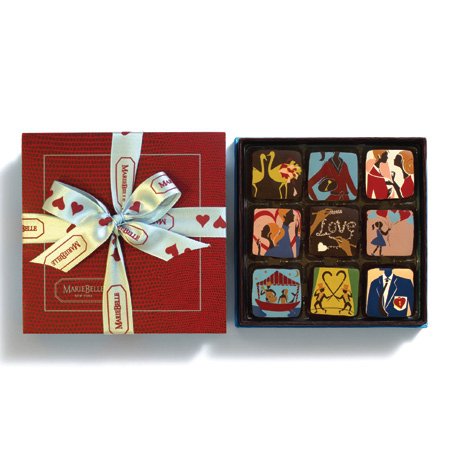 Celebrate the most romantic day of the year with MarieBelle Chocolates' signature artisanal ganache collections. Each ganache is decorated with a unique Valentine's Day design that tells a beautiful love story. Together they bring the heart and emotion of Valentine's Day to life. Another favorite is the MarieBelle Valentine Truffle Box, made using only the finest chocolate blended with fresh cream and dark swiss cocoa powder. These European style truffles are as delicate as they are luscious to eat. Available in the following flavors: Dark Chocolate, Matcha and Champagne.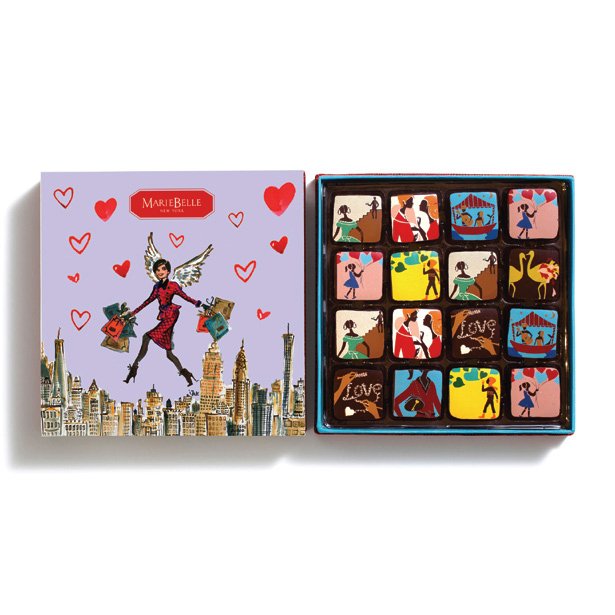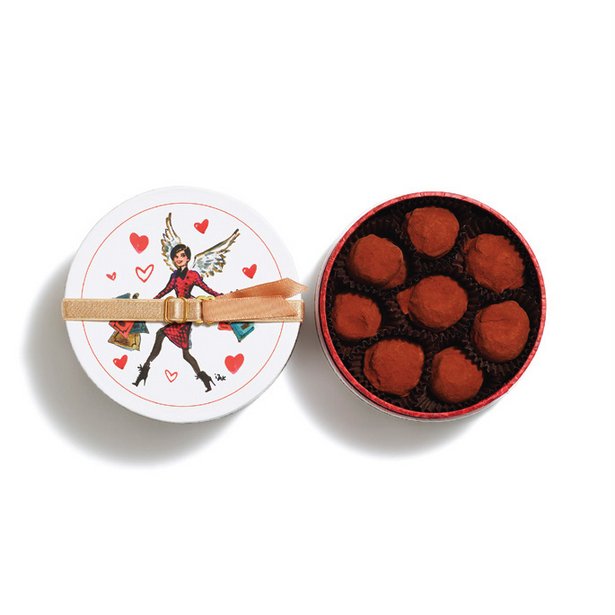 InTouch recently caught up with founder Maribel Lieberman to find out about the MarieBelle Vaeltnine's Day Plans!
1) What have Marie Belle got planned for Valentine's this season ? Valentine's Day and chocolate go hand and hand this season we are bringing back favourite items like the Izak Zenou Ganache Box featuring one-of-a-kind artwork by renowned fashion illustrator Izak Zenou in flavours like passion fruit, wildberry and strawberry.
2) What are the most romantic creations and selections and baskets people can order from your shops and online? The great thing about chocolate is that the simple act of giving it can be romantic. The Valentine's collection for 2021 comes in bright red box with a heart covered ribbon, available in sizes from 4-16 pieces. For people looking for the wow effect we can customize our chocolates with images/phrases that the customer requests, the perfect gift in artfully wrapped in luxury boxes.
Returning this season, MarieBelle has the sweetest gift for that special chocolate lover in your life with their Izak Zenou Valentine's Day Ganache Box, Truffle Box, and Chocolate Bars. The one-of-a-kind collections are adorned with the artwork of renowned fashion illustrator Izak Zenou.
Woman-owned MarieBelle New York is a world-renowned luxurious global chocolate company. Their fine art edibles are produced in their Brooklyn factory with retail locations throughout New York City and Japan. MarieBelle's flagship store in New York's famous Soho District offers chocolate lovers a sumptuous shopping experience. MarieBelle's newest New York retail shop is located in Midtown Manhattan's stunning Japanese-owned Kitano Hotel. Each location pairs perfectly with our lavish and decadent chocolate designs. Customers can purchase MarieBelle's tasty products on their website www.mariebelle.com, and are available for store pick up or walk in at the Kitano Hotel.
Maribel, hails from Honduras, where her early love for confections was evident as she began selling candies to her neighbors at the tender age of 8. However, living with her mother and grandmother, who were both seamstresses, led her to pursue a career in fashion-arriving in the US at 17 to attend Parsons School of Design. Lieberman felt unfulfilled leading her to search for meaning in the field of gourmet cuisine. Soon thereafter, she opened a store "Lunettes et Chocolat" in 2000 which combined her love for chocolate with her friend's collection of eyeglasses under one roof. Alas Maribel had found her niche and struck out on her own in December 2001: renting a small gallery space in Soho that would continue to serve as her flagship for the subsequent 18 years.
MarieBelle New York, which is located at 484 Broome Street, continues to tantalize customers with decadent truffles, artisanal ganache and its renowned Aztec Hot Chocolate-featured by Oprah in her list of favorite things. The superb ingredients of Criollo cocoa beans, Tahitian vanilla, Japanese matcha and Puerto Rican Rum produce an unrivaled product that draws customers from around the globe. During any season these treats are the perfect corporate gift as they can be tailored to the specialized needs of any business. This year MarieBelle New York introduced a High Tea concept which allows customers to partake in this British tradition while indulging in lite bites, chocolate fondue, scones and assorted sandwiches such as Salmon and dill cream cheese. A Cacao Bar nestled in the rear of the Soho Store is similarly decadent as desserts, pastries and hot chocolate await. In the current environment of fear and uncertainty there is nothing more soothing then enjoying a cup of hot chocolate with a family member or friend.
The explosive success of Lieberman who has expanded her empire to a store in the Kitano Hotel at 66 Park Avenue and four stores in Japan is undeniable. Lieberman's hands-on involvement with every aspect of her business has her visiting her Soho store nearly every day. This attention to detail is what keeps Maribel at the top of the chocolate pyramid-a delicious place to be.
"Life is all about the pleasure and happiness we find in food, art and beauty." – Maribel Lieberman, Chocolatier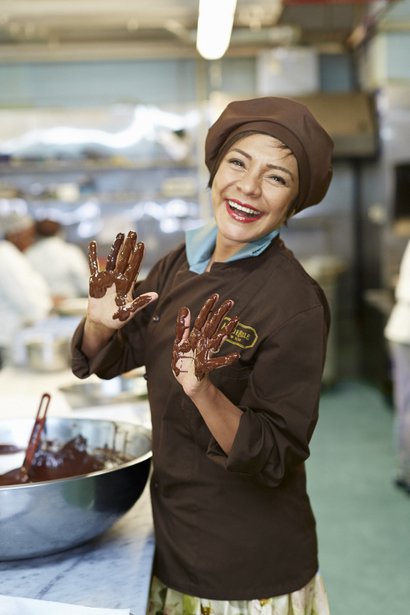 Maribel Lieberman
MarieBelle New York (SoHo)
484 Broome Street
New York, NY 10013
(212) 925-6999 x1
MarieBelle at the Kitano Hotel (Midtown)
66 Park Avenue
New York, NY 10016
(212) 885-7177
For more information about MarieBelle Chocolates, visit www.mariebelle.com/
Facebook: MarieBelleNewYork | Twitter: @MarieBelleNY | Instagram: @mariebelleofficial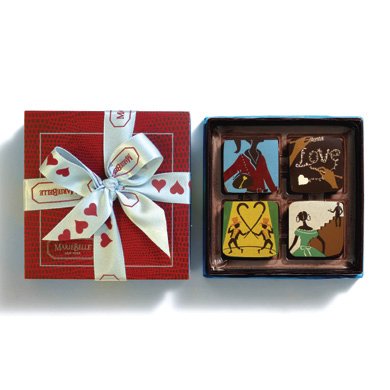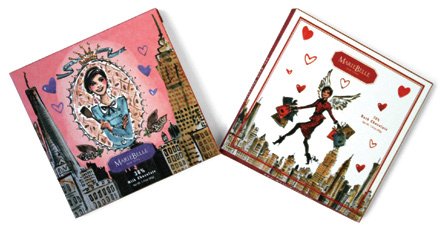 ELLE L'EDITION Fragrance… a perfectly balanced and harmonious scent, bottled in a glass vessel as elegant as your Valentine.
ELLE L'EDITION.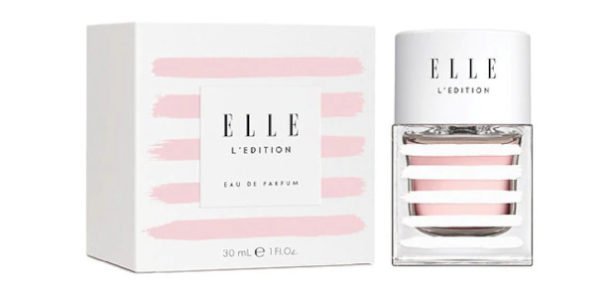 This luxurious scent is fresh and delicately fruity, with floral notes blooming gently in the background perfect for the effortlessly chic loved one. The fragrance is a blend of fresh notes of lemon, mandarin orange, freesia, and a touch of sweet autumn pear. The floral heart of the fragrance is a beautiful balance of jasmine, peony, lily, and rose, with a creamy hint of summer peach. Underneath is a strong base comprised of sandalwood, cedar wood, and musk. Creating a perfectly balanced and harmonious scent, bottled in a glass vessel as elegant as your Valentine.
L'EDITION has already commanded widespread loyalty among consumers in Austria, Australia, Canada, Germany, UK, Ireland, and Spain. ELLE L'EDITION turns heads, electrifies emotions, and leaves a lasting impression — just like the woman who wears it. She's fearlessly feminine, full of life, and lives in the moment. ELLE's L'EDITION fragrance is an affordable, accessible luxury available exclusively at Walgreens.

New… Delicario Fine Artisan Meal Boxes Ideal For Any Special Occasion >> Valentine's Day. Delicario.com "Literally Incredible… For Those Who Love Good Food…. Never Tasted Anything Like It " InTouch Cuisine Editor…
Delicario have some exciting new combinations to deliver that promise a very romantic evening for two, either grazing or feasting.
Delicario Candlelit Dinner Hamper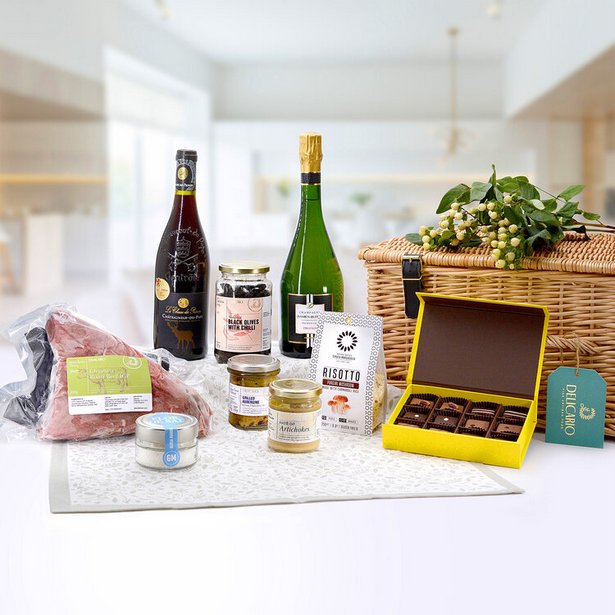 Includes,,,,
Champagne Brut Prestige Premier Cru, Damien-Buffet
Châteauneuf du Pape La Chasse des Princes 2018, Cellier des Princes
Rubatà Breadsticks with Rosemary, Locanda La Posta
Delicario Sun-dried Black Olives with Chilli
Delicario Paté of Artichokes
Delicario Grilled Aubergine in Extra Virgin Olive Oil
Chianina Roast Beef IGP, Agricola San Giobbe
Flor de Sal, Glosa Marina
Porcini Mushroom Risotto, Tenuta Margherita
Chocolates Selection 150g, Autore
Delicario A Touch of Valentine Romance Gift Box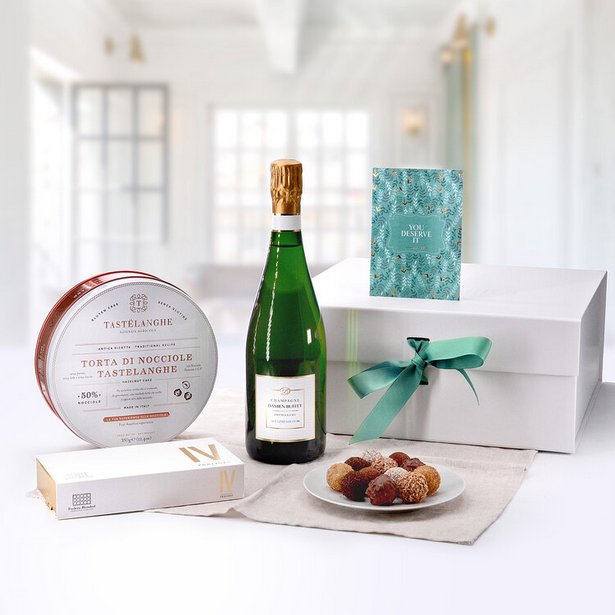 Includes,,,,
Champagne Brut Expression Premier Cru, Damien-Buffet
Hazelnut Cake, Tastëlanghe
Chocolate Truffles – Box of 18 truffles, Frederic Blondeel
Delicario Valentine Tapas for Two Gift Box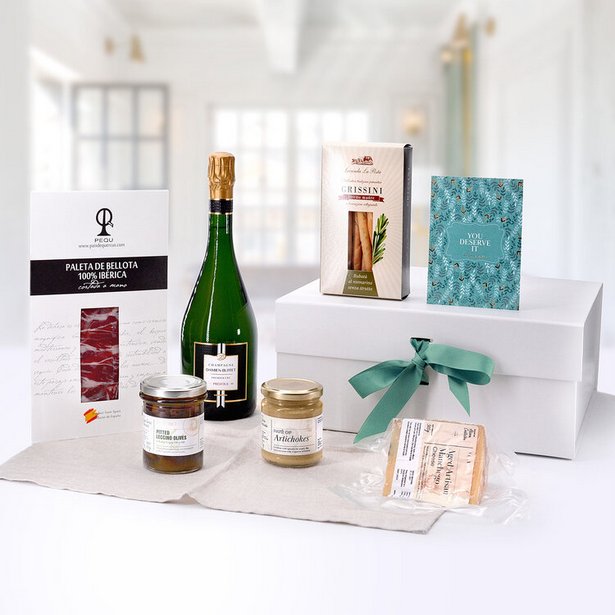 Includes,,,,
Champagne Brut Prestige Premier Cru, Damien-Buffet
Rubatà Breadsticks with Rosemary, Locanda La Posta
Paleta de Bellota 100% Iberico Acorn-Fed Pork Shoulder, Pais de Quercus
Delicario Paté of Artichokes
Delicario Aged Artisan Manchego Cheese
Delicario Pitted Leccino Olives in Extra Virgin Olive Oil
Delicario Chianina Dinner For Two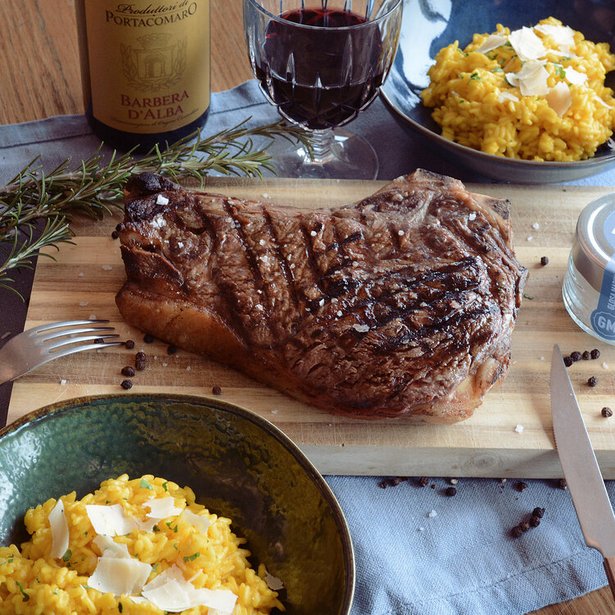 Includes,,,,
Chianina Bone-in Sirloin Steak IGP, Agricola San Giobbe
Saffron Risotto, Tenuta Margherita
Sea Salt Flakes, Glosa Marina
Barbera D'Alba DOC 2019, Produttori di Porta Comaro
Delicario are an innovative online 'international farmers market', selling individual items, gifts and hampers of artisanal delicacies sourced from hand-picked regional producers all over Europe. Avoiding mass production, Delicario believes in the unique spirit of natural ingredients, harvested and processed with love by small family businesses and vineyards, always with sustainability in mind. There's meal boxes, gift boxes and hamper for kids, vegans, wine lovers, lovers and the whole family as well as the option to customise your own, delivered across London and the whole of the UK in 24 hours or can be scheduled as an advance delivery for those who like to plan ahead, especially with Valentine's Day at home in mind.
Cool Pyjamas the neat hack for making working at home super comfy all day long! www.coolpyjamasuk.com what an aweoasme Valentine's Gift ! coolpyjamasuk.com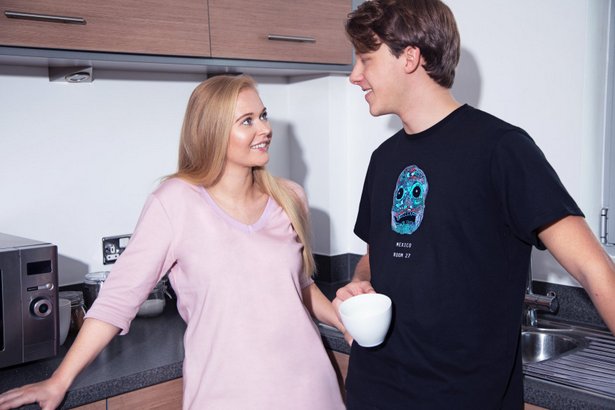 So, who are Cool Pyjamas? Well, they are Cool Pyjamas UK. A small, independent designer and manufacturer of loungewear and pyjamas based on the South Coast of the UK. As the current Covid-19 situation has forced more people to work from home, people are looking to wear something that not only looks great, but is also super comfy to wear all day long.
This is where Cool Pyjamas come in. They have combined simple unisex designs with super-soft and thick fabric to create a range of loungewear that looks and feels great all year round.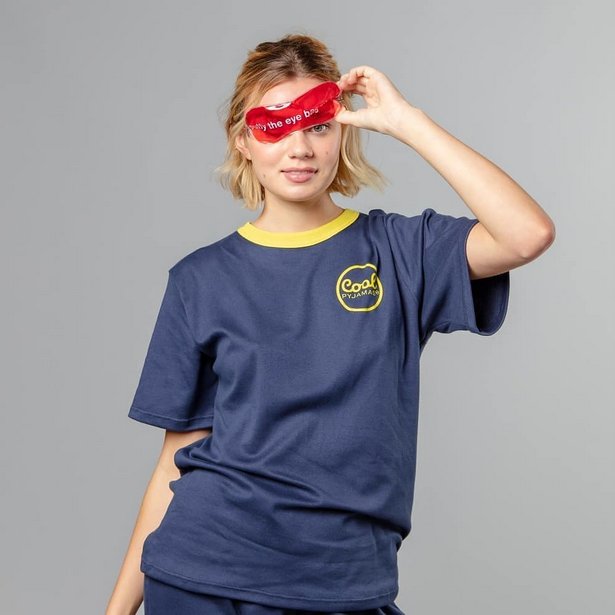 Consumers today are also hyper aware of the impact that their shopping has on the environment, and are more conscious of where the products they buy are coming from. As a company that is fully aware of the impact that the fashion industry has on the environment, all of their range is made from 100% organic cotton sourced from GOTS suppliers so it uses as little water as possible in the growing process, and they are completely shifting away from using any plastic packaging to recycled paper packaging. Plus, all their products are made here in their factory in the UK to ensure not just a high level of quality, but that customers can have the peace of mind that their pyjamas are produced in a fair and ethical manner. No sweatshops, and no exploitation of cheap labour.
All of this combined results in something that is truly unique and unlike anything else on the market, and which makes them great as gifts for either Mother's Day or Valentine's Day.
Cool Pyjamas UK.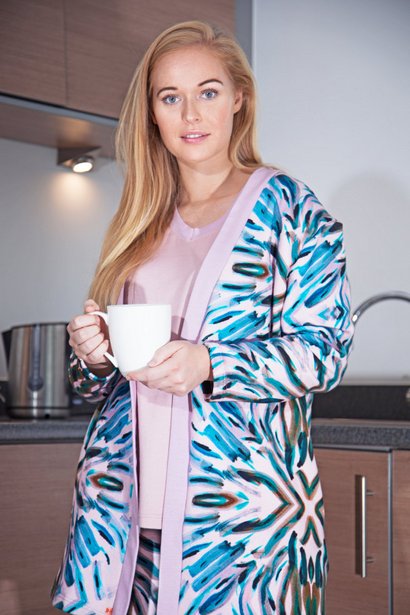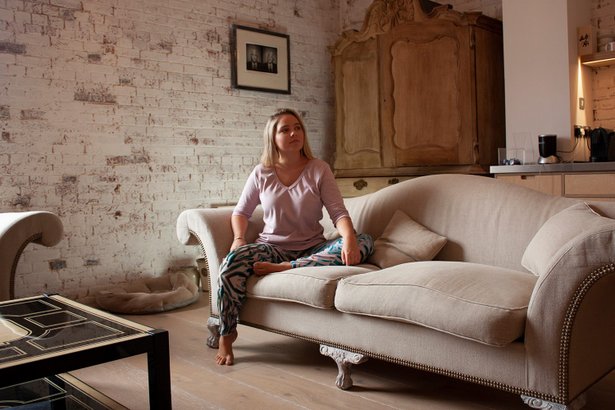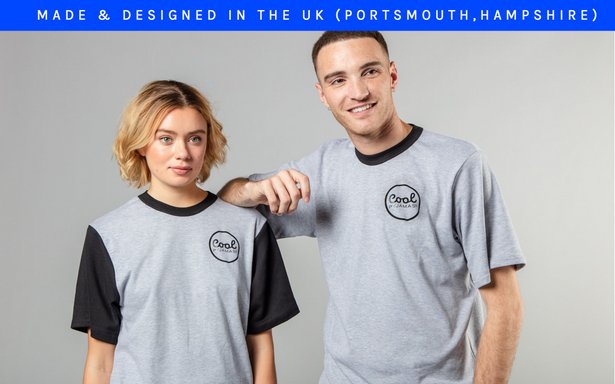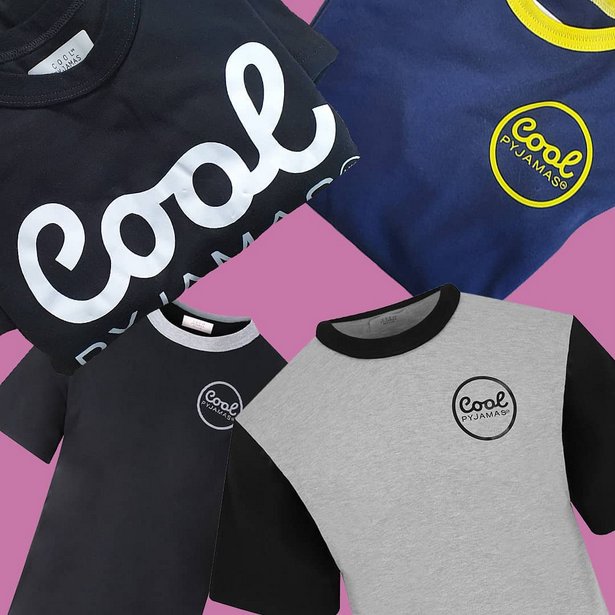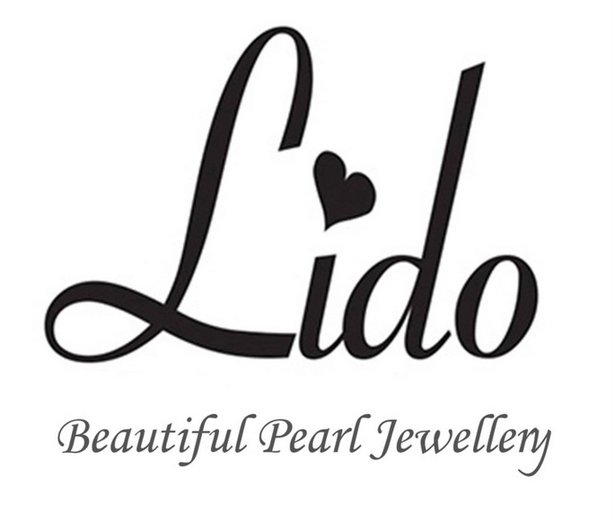 Lido Pearl Valentine's Day styles, use discount code RUGBY for 15% discount
15% off all items on the website (excluding sale items) code is RUGBY
Beautiful Pearls & Gemstones with 925 Silver, natural & dyed colours, classic & fashion. The range offers something for all ages & budgets.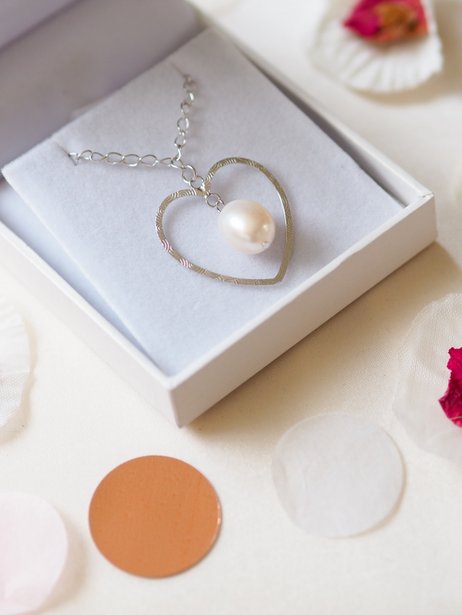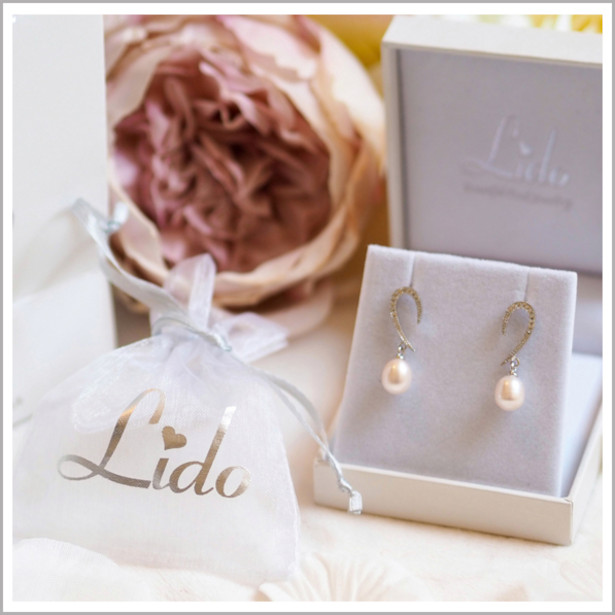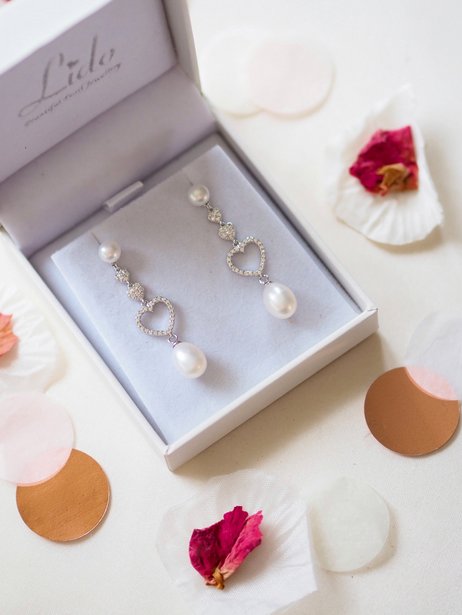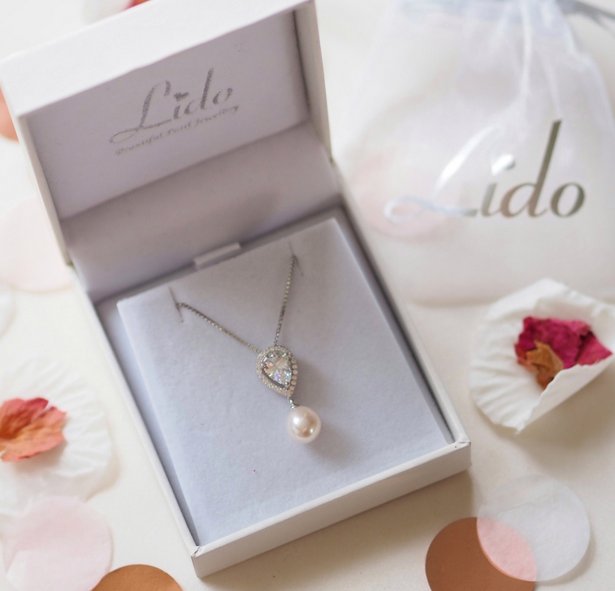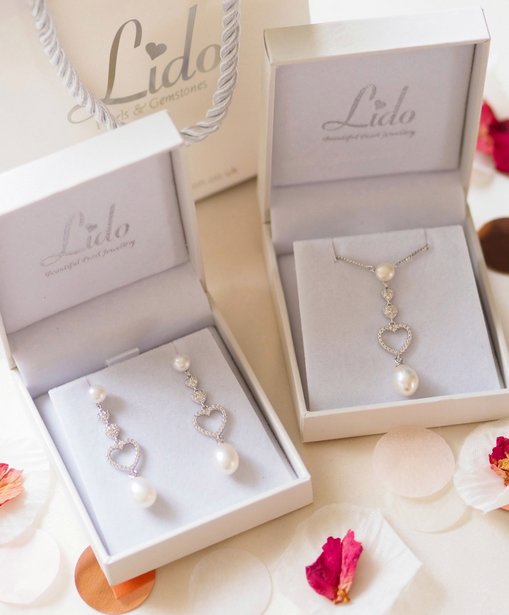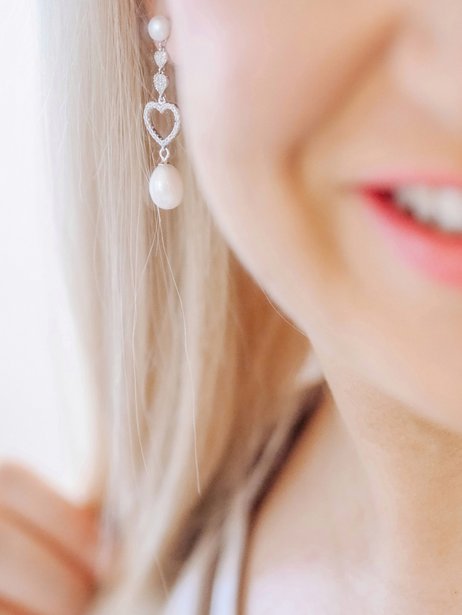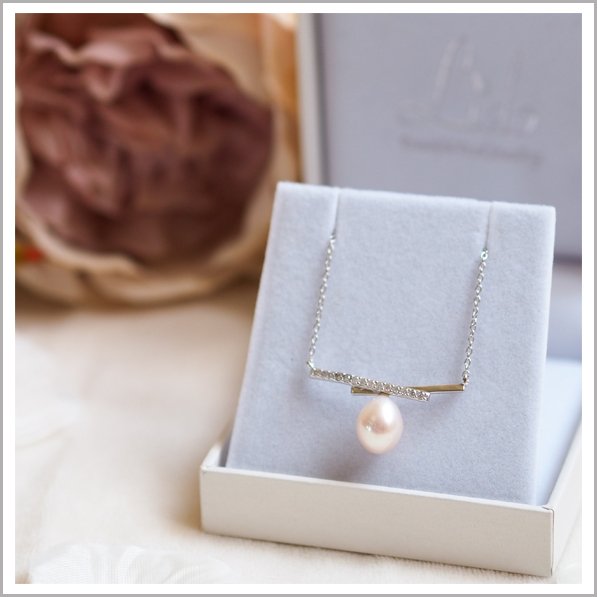 Spoil Your Loved One with Home-Made Biscuits from the Easy Peasy Baking Campaign and Carr's Flour!
Here's a friendly reminder that Valentine's Day is just over two weeks away. Fear not if you are yet to organise the perfect
present as we have two brilliant biscuit recipes to share that would make an ideal home-made gift from yours truly.
FAB Four's Easy Peasy Baking campaign have a simple and quick recipe for Iced Biscuits, these can be flavoured to your desire easily, simply by switching out cocoa for ginger or lemon! This recipe is designed to be easy and accessible with just five simple steps.
For an extravagant flourish, Carr's Flour's recipe for Strawberry and Champagne Shortbread is inspired by the classy combination of Strawberries and Champagne. These champagne icing dipped biscuits are made with Carr's Plain Flour and strawberry jam for a delicate and decadent way to sweeten your date. Why not try using a heart-shaped cookie cutter for a more romantic offering?
Chocolate, Ginger or Lemon Iced Cookies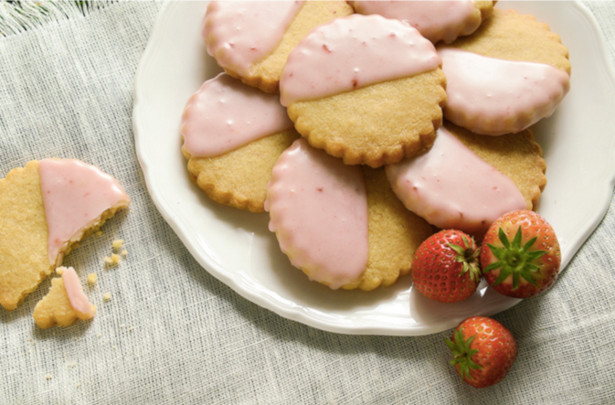 For ginger cookies omit cocoa and add extra 25g flour, 2tsp ground ginger and 25g crystallised ginger. For lemon cookies omit cocoa and add extra 25g flour and zest of 1 lemon.
INGREDIENTS
• 275g strong plain flour
• 2×2 tbsp cocoa powder
• 2×2 tsp baking powder
• 1/2 tsp salt
• 125g butter, softened
• 100g caster sugar
• 1 egg
• 2tbsp golden syrup
• Icing to decorate:
• 100g icing sugar
• 1-2tbsp water or lemon juice
• little food colouring – optional
METHOD
1. Preheat oven to Gas Mark 4/180C. Sift flour, cocoa, baking powder and salt together.
2. Beat the butter and the sugar together and add the egg and syrup. Mix in the dry ingredients to form a dough.
3. Wrap the dough in cling film and refrigerate for 30 minutes. Dust the work top with flour and roll out dough to 0.5cm (1/4″) thick and cut into shapes using a biscuit cutter.
4. Place on a greased baking sheet and bake at Gas Mark 4/180C for 10 minutes or until firm to the touch.
5. Cool on a rack and decorate with icing once completely cool.
Recipe from The Fab Flour Easy Peasy Baking Campaign, launched by UK Flour Millers. You can find more Easy Peasy Baking recipes and information on the campaign over on the Fab Flour website: https://fabflour.co.uk/easy-peasy-bakes/ or on social: @fab_flour on Instagram or @fabflour on Facebook and Twitter.
Strawberry & Champagne Shortbread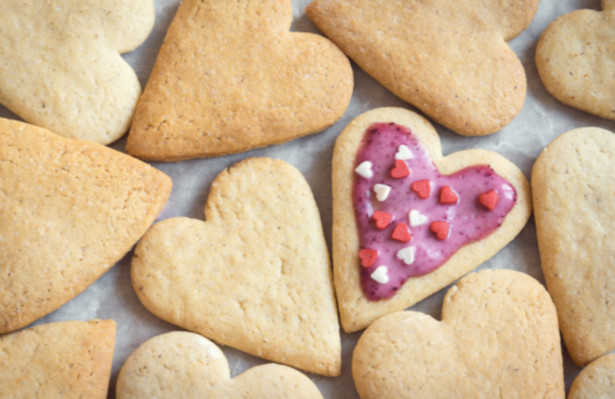 INGREDIENTS
FOR THE BISCUITS
• 225g Unsalted Butter (extra for greasing tray)
• 2 tbsp Strawberry Jam
• 100g Caster Sugar
• 285g Carr's Plain Flour (extra for dusting)
• ½ tsp Salt
FOR THE ICING
• 200g Icing Sugar
• 2 tbsp Champagne
• ¾ tbsp Strawberry Jam
• Cold Water
METHOD
1. Preheat the oven to 170˚C (Fan 150˚C, Gas Mark 3)
2. Cream together the butter, sugar, salt and jam in a large bowl until light and fluffy.
3. Add the flour a little at a time, until mixed in.
4. Be careful not to over work the ingredients.
5. Once the dough has formed, wrap in cling film and place in fridge for 2 hours or until cool.
6. Sprinkle some flour onto your work surface and knead lightly until you have a loose dough.
7. Roll out the dough until it's roughly 0.5 cm thick.
8. Cut out using a cutter and place onto a lightly greased baking tray and bake for 25 minutes (until pale brown and crisp).
9. Allow to cool on a wire rack.
10. Meanwhile stir together the icing sugar, champagne and jam in a small bowl and mix until a stiff paste has formed. Add more champagne or water to loosen if needed. Dip each biscuit until half covered.
11. Place back onto a wire rack until dry, then enjoy with the rest of the champagne!
APPROX 20 BISCUITS 25 MINS PREP BAKE 25 MINS
Recipe from Carr's Flour, you can find out more information on their website > carrsflour.co.uk . The full range is available to order from their online shop > shop.carrsflour.co.uk.
It might be lockdown, but love is in the air at Proper Goose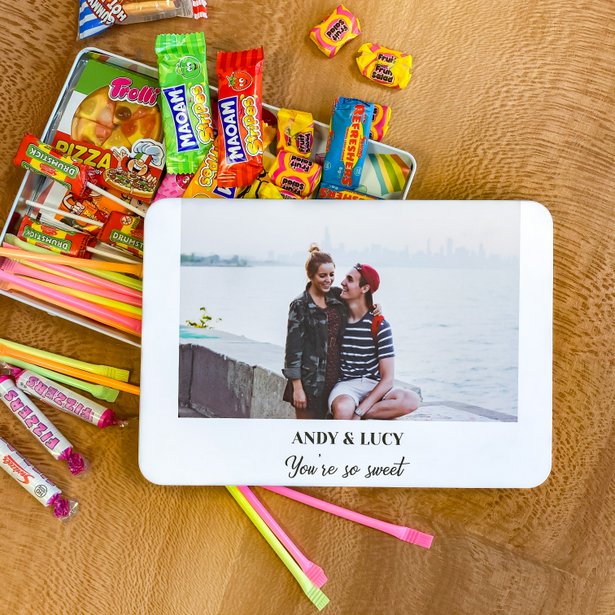 This time last year Brits spent £1.45 billion on gifts and date nights for their other half during Valentine's Day, according to research*. Due to the pandemic many venues will be closed this year but that doesn't mean you can't spoil your partner with a token of a day or night to remember in the future. For those not wanting to miss out on 'date night' why not send your loved one a lockdown token of love by Proper Goose. The family-run business that handcraft and print gorgeous gifts from its Surrey workshop, offer a selection of fun Valentine ideas available for those who can't go out or are living apart from their partner.
Here are some top-selling gifts from Proper Goose for you to consider this Valentine's Day:
Wooden Valentine's Day Gift Token
Whether it's a trip away, spa day or tickets to a future gig, why not surprise your loved one with a Valentine's Day IOU voucher. The personalised wooden token comes in a colourful envelope sleeve adorned with a love heart design that pulls out to reveal the voucher, which can then be saved as a keepsake to remember the special day. Priced £18.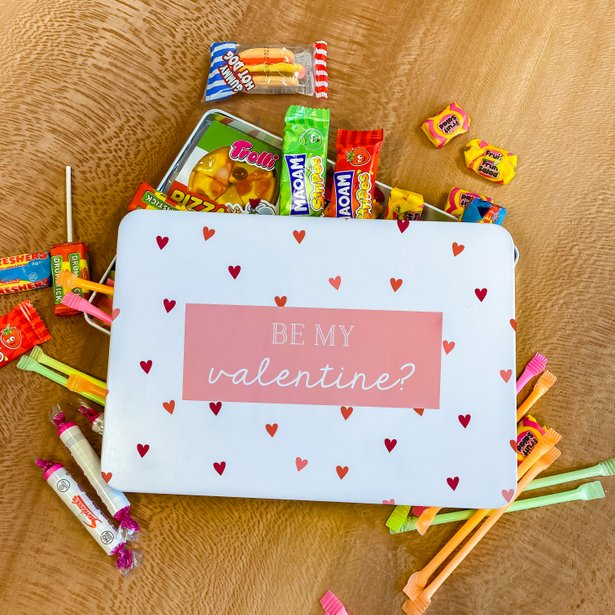 Give some sweets to your sweet with the Be My Valentine pick and mix tin. This is the perfect letterbox gift. Once the sweets are eaten, you can reuse the tin for storing special mementos in. The tins come in a selection of designs. Priced from
£16.50.
You can't go wrong with chocolate and this fabulous love heart jar comes filled with delicious foil wrapped milk chocolate hearts. You can personalise the gift with your own message on the wooden tag. Priced £15.50.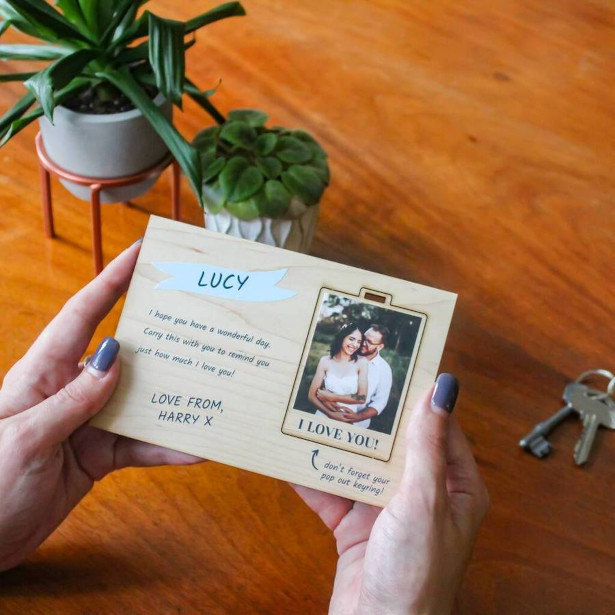 This wooden card can be sent in the post and includes a wooden pop out keyring so your loved one can keep your thoughts with them at all times. Personalise with your own message for someone you love. Priced
£11.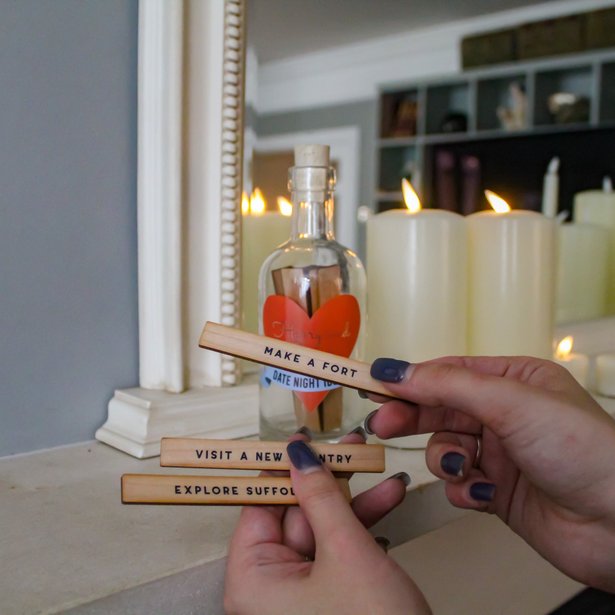 If you can't make your mind up of what to do this Valentine's then why not gift these personalised date night tokens that come in a persoanlised glass bottle. You can personalise the 15 tokens too, with all your favourite activities and make turn choosing what to do into a fun lucky dip. Priced £26.50.
All delivery is free to the UK, with no minimum spend. Gifts can also come with a personalised gift card. For more details log on to www.propergoose.com.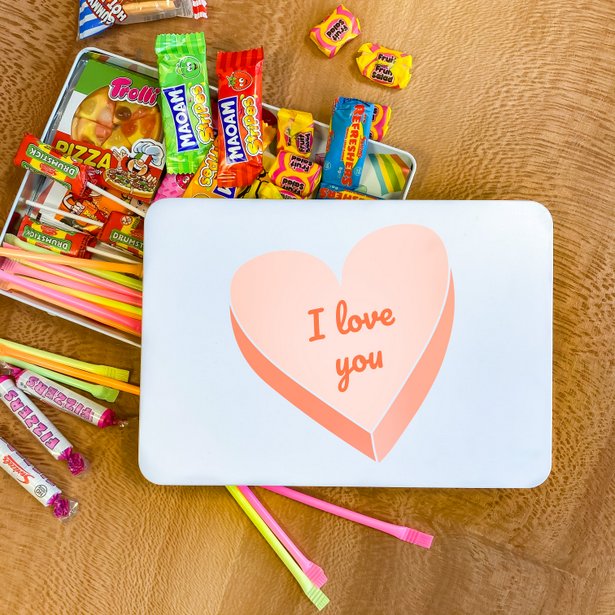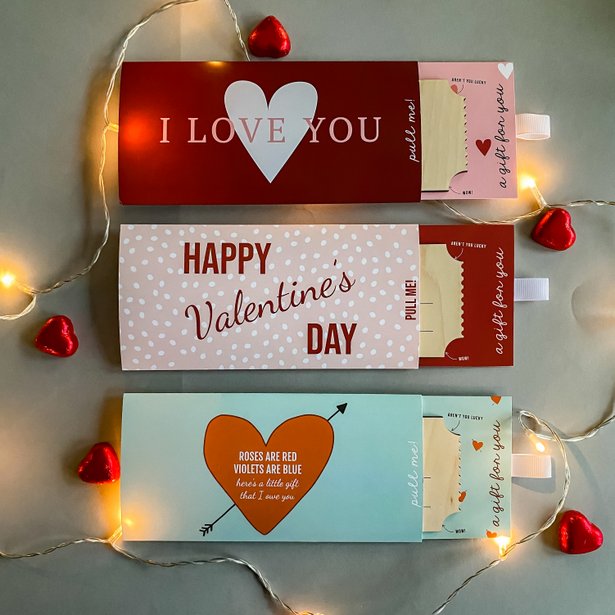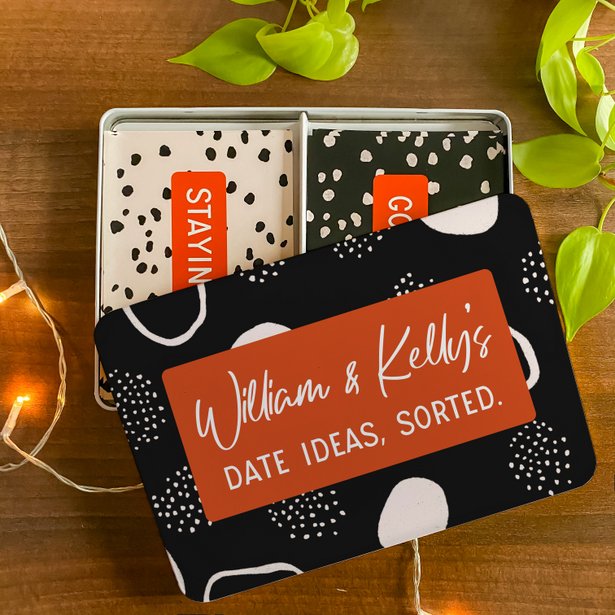 We have two words for you this Valentine's/Galentine's Day: Velvet Fire.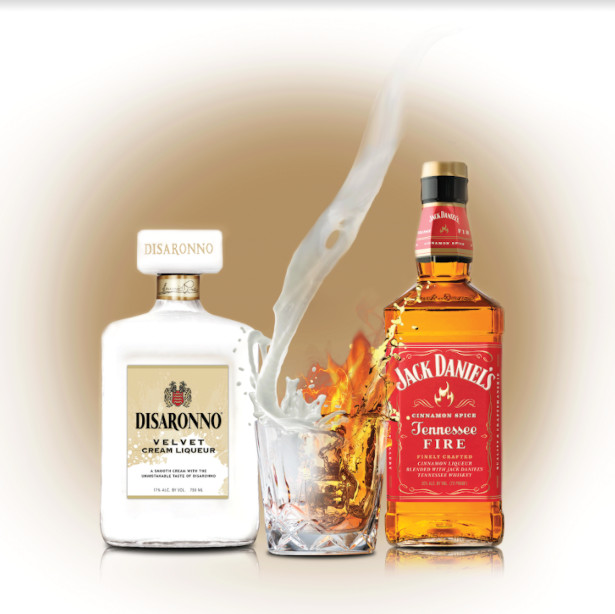 Best served chilled or consumed as a shot, Velvet Fire combines 2 parts Disaronno Velvet and 1 part Jack Daniel's Tennessee Fire. Opening the door to where Velvet the Italian elegance of Amaretto meets the legendary world of American whiskey, Velvet Fire is the perfect combination of celebration and indulgence that we all need to make 2021 the best year ever.
A drink without seasonality, Velvet Fire is ideal for all occasions. Creating a smooth cinnamon pour, Velvet Fire combines the floral almond character and chocolate and vanilla nuances of Disaronno Velvet's floral almonds and Amaretto character with nuances of chocolate and vanilla, all while blending the warming notes of cinnamon liqueur and depth of Jack Daniel's Old No. 7 for an instant creamy classic.
Velvet Fire, which features a 750ml bottle of both Disaronno Velvet and Jack Daniel's Tennessee Fire, is now available nationwide with a suggested retail price of $49.99. The suggested retail price for Jack Daniel's Tennessee Fire is $19.99, with Disaronno Velvet available at a suggested retail price of $29.99.
Disaronno and Jack Daniel's Partner to Launch Velvet Fire
Disaronno Velvet and Jack Daniel's Tennessee Fire Innovate the World of Italian Amaretto and American Whiskey
Disaronno, the world's favorite Italian liqueur¹ and Jack Daniel's the most valuable spirits brand in the world², are proud to announce the launch of Velvet Fire, a national partnership between Disaronno Velvet Liqueur and Jack Daniel's Tennessee Fire. Best served chilled or consumed as a shot, Velvet Fire combines 2 parts Disaronno Velvet and 1 part Jack Daniel's Tennessee Fire.
Velvet Fire blends the creamy hints of toffee and apricot from Disaronno Velvet with the warming notes of cinnamon liqueur and unmistakable character of Jack Daniel's Old No. 7 Tennessee Whiskey for a distinct and smooth cinnamon pour. Velvet Fire opens the door to where the Italian elegance of Amaretto meets the legendary world of American whiskey. A celebratory and indulgent drink without seasonality, Velvet Fire is ideal for any and all occasions.
"Disaronno is honored to partner with Jack Daniel's to create Velvet Fire," said Ignacio Llaneza, Vice President of Brand & Trade Marketing for Disaronno. "The timing was perfect with the exciting growth of both the flavored whiskey and cream liqueur categories. The mixability of Disaronno Velvet combined with Jack Daniel's Tennessee Fire makes for a very unique tasting experience that will intrigue many palates of spirits and cocktail lovers."
Launched in April 2020, Disaronno Velvet is the newest innovation to the liqueur category from the iconic Disaronno brand. Bottled at 17% ABV, Disaronno Velvet boasts the floral character of almonds with nuances of chocolate and vanilla, all while providing the quintessential Amaretto flavor profile of Disaronno. Disaronno Velvet is best served over ice, or by adding a touch of Italian elegance to cream cocktails.
Jack Daniel's Tennessee Fire launched globally in 2016 and has since become one of the top selling flavored whiskies in the world, offering whiskey enthusiasts a new way to enjoy Jack Daniel's. At 35% ABV, Jack Daniel's Tennessee Fire is crafted with Jack Daniel's Old No. 7 Tennessee Whiskey and is naturally infused with a proprietary cinnamon liqueur for a smooth and delicious taste.
"We're extremely excited about this new partnership with Disaronno to introduce Velvet Fire to our friends around the country," said Lauren Richmond, Jack Daniel's Tennessee Fire Brand Manager. "Bringing these two iconic spirits together will build on their popularity and success to leverage the mixability of both brands in a unique way."
Velvet Fire, which features a 750ml bottle of both Disaronno Velvet and Jack Daniel's Tennessee Fire, is now available nationwide with a suggested retail price of $49.99. The suggested retail price for Jack Daniel's Tennessee Fire is $19.99, with Disaronno Velvet available at a suggested retail price of $29.99.
Note¹: source IWSR 2019 – International Wine & Spirit Research
Note²: source Interbrand 2020 Best Global Brands
DISARONNO®
Disaronno® is the world's favorite Italian liqueur. Featuring an original taste and unmistakable aroma, Disaronno stands out on the world stage with distribution in more than 160 countries. The Disaronno bottle has a unique design and a cap, which lends elegance and modernity, embellished with a golden label that enhances its contemporary style. Disaronno is a pleasure to enjoy on the rocks as well as in its various mixed drinks, including the new Disaronno Fizz. Recognizable and versatile, it makes every cocktail one-of-a-kind.
www.disaronno.com
www.facebook.com/Disaronno
www.instagram.com/disaronno_official/
About Jack Daniel's
Officially registered by the U.S. Government in 1866 and based in Lynchburg, Tenn., the Jack Daniel Distillery, Lem Motlow, proprietor, is the first registered distillery in the United States and is on the National Register of Historic Places. Jack Daniel's is the maker of the world-famous Jack Daniel's Old No. 7 Tennessee Whiskey, Gentleman Jack Double Mellowed Tennessee Whiskey, Jack Daniel's Single Barrel Tennessee Whiskey, Jack Daniel's Tennessee Honey, Jack Daniel's Tennessee Fire, Jack Daniel's Tennessee Apple, Jack Daniel's Tennessee Rye, Jack Daniel's Sinatra Select and Jack Daniel's Country Cocktails. Today, Jack Daniel's is a true global icon found in more than 170 countries around the world and is the most valuable spirits brand in the world as recognized by Interbrand.
www.jackdaniels.com/en-us/
www.facebook.com/jackdaniels
www.instagram.com/JackDaniels_US/
THE COOKAWAY DELIVERS SUBSCRIPTION-FREE EXPERIENCES FOR ADVENTUROUS COOKS

– Wide range of cuisines to choose from including Italian, Indian, Japanese & Spanish
– Healthy meal options available, crafted by expert personal nutritionist May Simpkin
– Expansive recipe box range includes meat, fish and dairy-free options
– Free, virtual cook-along experiences available with leading chefs every month
The Cookaway delivers everything needed to cook and enjoy authentic world cuisine at home. The subscription-free service not only makes it effortless for adventurous cooks to access the most mouth-watering recipes and perfectly measured ingredients – it also offers opportunities for people to cook alongside expert chefs and learn their tricks and tips for creating showstopping dishes.
RECIPE BOXES:
With a wide variety of world cuisines available including Indian, Italian, Japanese and Spanish, The Cookaway helps people explore new cooking traditions and adventurous taste experiences, transporting people to the heart of different culinary cultures – all from the comfort of their own kitchens.
WIth an easy to navigate menu of options available online, The Cookaway puts creative cooks in control, allowing them to pick recipe boxes for two or four diners, choose optional extras like side dishes, desserts and wines and select the date they want their recipe box to arrive on, up to as little as four days in advance – all without any subscription required.
For those on a journey to eat better, The Cookaway's Healthy recipe range, created by chef and expert personal nutritionist May Simpkin, provides the perfect inspiration for creating simple, delicious and wholesome dishes featuring a wide range of fresh ingredients that come packed full of colour and texture.
THE COOKAWAY LIVE – VIRTUAL COOKALONG EVENTS:
All recipe boxes from The Cookaway come with detailed, step-by-step instructions on how to create perfect meals, easily at home. However, those wanting to take their cooking skills to the next level and explore the stories behind The Cookaway dishes have the chance to join The Cookaway Live community in a virtual cook-along with the chefs who crafted their recipes.
To find out more information on upcoming cook-along events and how to sign-up visit: www.thecookaway.com/join-cookalong. The Cookaway Live events are completely free to join, all you pay for is your recipe box.
GIFT VOUCHERS:
The delicious menus, live cookalong experiences and unique ingredients of The Cookaway are available to buy as a gift voucher and make an ideal gift for adventurous foodies, those looking to rekindle a love for cooking or for friends, family and colleagues looking to connect over a delicious celebration meal. Visit www.thecookaway.com/gift-voucher to find out more.
KEEP THEM WARM ON THOSE DAILY WALKS
Moshi's Digits Touchscreen Gloves – Available from Moshi.com for £29.95 in Light Grey or Dark Grey
Digits Touchscreen Gloves | Moshi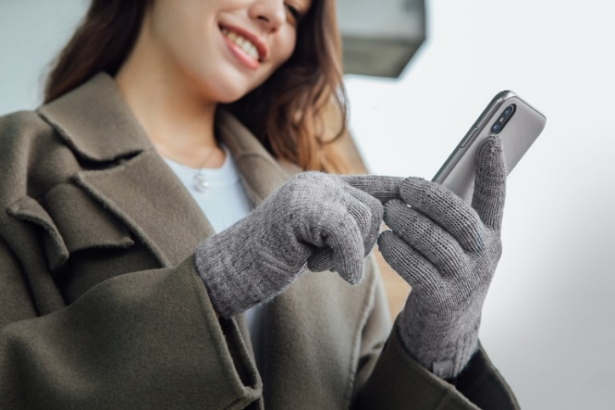 The perfect gift for smartphone lovers this Christmas – stay both warm and connect with Moshi's Digits touchscreen gloves. Available in S/M size in a light grey or a M/L in dark grey they are great for both men and women and can go with any winter coat! Made with special conductive fibres that enable responsive and accurate gesturing on your smartphone or tablet, there is no need to get your hands cold on those winter days anymore.
SUPER STYLISH GLASSES WITH AUDIO FOR HIM AND HER
Audio Eyewear from Fauna available to purchase from wearfauna.com or Selfridges online for an RRP of £249 and $299
Fauna is a designer audio eyewear brand that creates fashionable eyewear which delivers crystal clear sound. These high-end, water-resistant audio glasses are made of high-quality materials with a 2-way sound system for crystal clear sound. The first audio glasses without chunky temples that actually look like glasses, the revolutionary product protects a wearer's eyes from sun or blue light whilst providing a vivid sound when listening to music, audiobooks or watching a movie with integrated microphones for voice assistants and making phone calls.
The tiny lightweight micro speakers and microphones are integrated into the frames of Fauna glasses, giving hours of great audio without compromising on comfort. The audio module in each temple and each module includes a patented MEMS microspeaker, an electrodynamic speaker, a touch-pad, associated electronics and a battery. Two microphones are also integrated into the right temple with beam-forming and echo cancelling. The temples remain slim and lightweight despite all the electronics inside with both glasses weighing just 50g.
The Spiro and Memor Havana both have high-quality Italian acetate frames with adjustable temple lengths, a standard in the eyewear industry and optimal for fit and wearing comfort. Fauna Audio Glasses come with a charging case that allows re-charging of the glasses on the go up to 5 times and connects via Bluetooth with a smartphone or PC; a specific app is not required. The glasses are controlled by touching and swiping on the temples.
LISTEN TO MUSIC – Enjoy crystal-clear, vivid sound up to 4 hours continuously.
HANDS- AND EARS-FREE PHONE CALLS – Enjoy your phone calls and record voice messages with your Fauna glasses.
BLUETOOTH 5.0 – The safest and most energy-saving Bluetooth technology yet with up to 10 metres range. Compatible with iPhone 5 or later and Android 6.0 or later.
INTERCHANGEABLE GLASSES – Take your Fauna to any optician to change the lenses to your prescription lenses.
AUDIO ASSISTANT – Use your smartphone's audio assistant comfortably with your Fauna audio eyewear.
TOUCH CONTROL – Intuitive and comfortable touch control via touchpads on the sides of each temple.
BATTERY – 20 hours standby and more than 5 hours of music, voice assistant and phone calls in play time.
IMPROVE THEIR SLEEP
Kokoon – The world's first sleep aiding headphones – Available from Kokoon.io for £267.75 349.99/$349
Kokoon was founded with the mission to become the non-pharmaceutical, digital 'go to' for helping people relax and sleep easier. The Kokoon app features techniques, tracks and concepts developed with sleep professionals to optimise the chances of falling asleep. Many of these techniques feature in a form of talking therapy known as Cognitive Behavioural Therapy, or CBT. CBT is an evidence-based therapy generally regarded as the gold standard treatment for insomnia with a proven success rate.
Kokoon uses these techniques to help users by delivering a customised content experience developed for the individual using the sensor data gathered from their body and environment. For example, as a wearer falls asleep in a headphone, audio changes in response, fading out the content and introducing white noise to mask out disturbances. The system also tracks what's working for a user then personalising content for greater effect. The Flexmould™ Comfort patented design helps Kokoon headphones mould to the shape of the users head to be comfortable wherever they are worn and thanks to the high quality natural fibre fabric, air flows easily through the ear cups to keep the wearers cool and comfortable. The ear cushions can also be detached and washed to be kept fresh and clean. Also useable as regular Bluetooth 4.0 headphones, the Kokoon Relax features premium acoustics from a 40mm electro dynamic driver and active noise cancelling making them ideal for listening to music or watching movies whilst travelling or simply relaxing. At just 350g/12.03oz they make the perfect travel companion with folding earcups and an included carry case.
KEEP IN TOUCH DURING LOCKDOWN
Trust Tyro Full HD All-in-one Webcam with Built-in Microphone available on Amazon for an RRP £59.99
What if you could put an end to awkward, low-lit, fuzzy sounding conference calls? At a time when you want to be able to connect in the best way possible via video, the Trust Tyro Full HD Webcam offers the solution; all the features that make video calling and video streaming that much more comfortable are packed into one device.
With a plug & play setup, video calling has never been easier; once the USB receiver has been plugged into your PC or laptop, you can start calling straight away. The Trust Tyro Full HD Webcam works with Zoom, Teams, Skype and other video calling software. The webcam clips easily onto your monitor, sits nicely on a desk and also comes with a tripod stand, making this ideal device versatile enough to suit any office or home office setup.
With premium audio and video quality, rest assured that you will look and sound great on every call and video stream, regardless of where you are. The full HD 1080p resolution wide angle lens and auto-focus ensure razor-sharp video, while the automatic white balance offers outstanding low-light performance, for clear video in any condition.
All-in-one webcam with premium audio and video quality
Upgrade your webcam experience: wide angle, high resolution and versatile placement
Sharp video: full HD 1080p resolution and auto-focus
Automatic white balance for clear video in any light condition
Works with Skype and other video calling software
Use with any PC or laptop
Universal placement: clip onto monitor, place on desk or attach to the included tripod stand
Easy setup and use: just plug in USB and start
ENJOY MUSIC TOGETHER
ENACFIRE Soundtank Bluetooth portable wireless speaker, with 24 hours playtime and impressive 360° true surround sound – £39.99 (with £10 voucher applied at checkout) from Amazon.co.uk
Enacfire the best Amazon price in SaveMoney.es
Installed with two high performance 20W vibrating drivers, the Soundtank provides rich, pure audio and exceptional clarity, ideal for all genres of music. This combined with true 360° surround sound creates the ultimate listening experience for consumers, no matter where they are. The Soundtank is able to recreate the full range of audio frequencies for excellent stereo sound, from 160 Hz-2000 Hz. ENACFIRE has equipped the Soundtank speaker with a unique bass adjustment feature, Bass+. Users can simply press the Bass+ button at the top of the speaker for 50% more bass in an instant (providing a deeper, heavier, stronger audio effect), and enjoy switching between soft and rock music with zero limitations.
The speaker weighs less than 500 grams and also boasts ultra-long battery capacity and a powerful TYPE-C charging port, with just one charge enabling users to play music non-stop for 24 hours. Dual stereo pairing mode also enables two Soundtank devices to play simultaneously for double the volume and extra bass – perfect for outdoor gatherings and big celebrations! With a certified IPX7 waterproof rating, the Soundtank is ideal for the beach, pool and ready for any adventure in all weathers, so users can enjoy the music without the worry of water damage. The latest Bluetooth 5.0 technology provides unbreakable connectivity for both indoor and outdoor use, so music can be listened to without cables and connection issues and with unrivalled ease, anywhere at any time.
JLab Audio Epic Air ANC and Epic Air Sport ANC true wireless earbuds with customisable audio settings – £99.99 from John Lewis
American award winning audio brand, JLab Audio, the #1 accessible audio brand in the US has today made a massive jump forward with the introduction of Smart ANC™ technology found exclusively in its new Epic Air ANC products. The Epic Air Sport ANC and Epic Air ANC are the first true wireless earbuds to utilise JLab's new Smart ANC technology and the JLab Air ANC app, with three noise control modes and the ability to fine tune the sound by adjusting the equalizer settings.
The company has also developed a new JLab Air ANC app where users can customise the active noise control level, pass-through audio, equaliser settings, and touch controls for each earbud. This means users can truly adjust and design the earphones to suit their exact tastes and preferences with both ease and convenience of the controls and the sound. Once the perfect sound is set, it will be saved on the app and remain on the earbuds, every time they are used from then onwards.
The Epic Air Sport ANC and Epic Air ANC also utilise infrared wear detect sensors, which automatically pause and resume the audio being played when the earbuds are removed or placed back into the wearer's ear. Other premium features include JLab's Movie Mode, a low latency setting which decreases audio lag, so voices match up perfectly to video content.
The Epic Air Sport ANC features JLab's time-tested earhook design preferred by those who wear earbuds while being active, while the Epic Air ANC has been designed to match the stem-style perfect for everyday use and working from home. Both models come with a wireless USB charging case, which can be charged by placing it on a charging pad or plugging into a USB-A charging port utilising JLab's patented integrated cable. To ensure a truly customized fit, each model comes with six different earbud tips, including Cloud Foam and two extended length options.
JLab Audio (The #1 true wireless brand under $100 in the US) GO Air True Wireless Earbud– Available in black, white, navy and army green, are now available from John Lewis, Argos, Currys PC World and JLab Audio website for £29.99.
Offering 20+ hour's playtime, custom EQ3 Sound, at an incredibly affordable RRP of £29.99/$29.99, GO Air is the smallest true wireless product JLab has ever created. The lightweight buds deliver clean, crisp, audio for the daily listener and features dual connect, incorporating dual microphones that allow the earbuds to be used individually while the other remains in the charging case. Designed to go anywhere, the GO Air and its case are compact and small enough to fit in any bag or pocket.
Featuring a 20% smaller body than JLab's best-selling JBuds Air, GO Air offers a slimmer profile, great for small ears. The longer earbud stem provides a snug in-ear fit, and comes with three sizes of gel tips so users can customise the fit to each ear. Focused on convenience and accessibility, the GO Air's charging case measures under three inches by one inch and is designed with an integrated charging cable. The earbuds are secured into the open case with strong magnets. JLab's patented cable design ensures you never lose the cable or need to find another to recharge your case. Each earbud will hold a 5-hour battery life and their case provides 15 extra hours.
Users can play, pause, change tracks, and adjust volume by pushing or holding the outside buttons. Custom EQ settings can also be adjusted through the earbud and cycle through three sounds: Signature, Balanced, and Bass Boost. A built-in microphone also allows for phone calls to be answered and hung up, as well as activating voice assistants such as Siri or Google Assistant. An IP44 sweat resistance keeps the earbuds durable for day-to-day activities.
FOR THE GAMING PARTNERS
Trust GXT 856 Torac Metal Gaming Keyboard – Available for £34.99 from Argos
Engineered for serious gaming, the Trust GXT 856 Torac Metal Gaming Keyboard combines durability with usability, with the added colour hit from stunning LED illumination. A glorious LED lights experience is located behind the keys to enhance the gaming experience. Adjust the brightness and speed of the multicolour illumination effects to match in-game actions. The Torac boasts fingertip control with 12 media keys to adjust the volume, open mail, play or pause videos or even mute audio. The Torac also features a dedicated game-mode switch – this puts the Windows key in lock mode while playing, allowing for uninterrupted gaming.
Trust Gaming GXT 488 Forze Headset for PlayStation®4 (PS4™), Available from GAME for RRP £29.99.
An officially licensed product for PlayStation®4, the GXT 488 Forze is designed to enhance video games with powerful, immersive sound. With a stylish design that matches PlayStation®4, the headset is the ideal way to enrich the gaming experience. With 50mm speakers, the Forze deliver ultra-clear dialogue and powerful bass so, whether on a battlefield, racetrack or in a stadium, gamers can be fully immersed into the game.
The headset's design combines comfort with sturdiness to ensure that those wearing can be comfortable even during long gaming sessions. With soft earpads, an adjustable headband that is metal reinforced and available in three finishes: black, blue camo and grey camo, they both look and feel good to wear. Easy to set up, connect it by simply plugging the 1.2m nylon cable into the DUALSHOCK®4 wireless controller. Thanks to the inline remote on the cable, it is also quick to adjust the volume or mute the microphone without having to go into a menu.
The Forze can also be used with tablets, smartphones and laptops.
Trust Gaming GXT 258 Fyru USB 4-in-1 Streaming Microphone, Available from Amazon for RRP £119.99. Available from Power City, Smyths Toys and Euronics in Ireland.
The sleek Trust Fyru 4-in-1 streaming microphone takes recordings to the next level whether recording a podcast, music track, streaming or gaming. The multi-purpose mic features excellent audio quality with both voices and instruments which are crystal clear and rich to a near-professional studio quality whilst still being amazingly easy to use. The Fyru allows for recording in 4 different ways, optimized for any situation. Use cardioid for a clear recording without background noises e.g. individual recording or bi-directional for a duet or interview. Stereo is the go-to for a stereo music setting or omnidirectional pattern for a group-podcast. A simple plug-and-play USB connection to instantly connect to a PC or laptop and makes it the ideal gadget for various purposes. With a zero-latency headphone monitoring port, recordings can be perfected and listened to in real-time. Furthermore, settings can also be regulated with convenient microphone gain, mute and headphone volume knobs on the front of the microphone and the internal pop filter filters out plosives and fricatives (unwanted sounds from letters like P and F) to make even smoother recordings.
TO KEEP FIT DURING LOCKDOWN
JBuds Air Sport True Wireless Earbuds – Available in Black and White for £69.99 from John Lewis, Very and Studio
The JBuds Air Sport feature an over-ear hook for sport-focused activities and 40 hours of playtime. The earbuds themselves hold a 6-hour battery life in each earbud and 34+ additional hours in the charging case. Built for fitness, the JBuds Air Sport are IP66 sweat resistant and have Be Aware Audio, designed to let ambient noise for safe listening while running outside or working out with a friend. They also feature stereo audio during calls for crystal clear calling, a compact case with patent pending built in USB charging, and touch sensors. Like all JLab products they are universally compatible with both Apple and Android products.
Auro – The Personal Training App – Available from App stores for £11.99 a month of £59.99 annual subscription (Equivalent to 4.99 a month)
The Auro app is a personal trainer in your ear from London based fitness technology startup, Auro. The app includes motivational audio workouts that are guided by expert trainers and tailored to an individual's fitness goals and level. Within the app, there are hundreds of world-class workouts and recommendations are provided for suitable classes based on the users own ability. Using the app means that there is no reason to skip a workout anymore as all the classes are on-demand so all that is required is a set of earphones/headphones and a smartphone. Classes can even be downloaded in advance so can still be done when Wi-Fi isn't available. For an affordable monthly subscription fee, Auro users can have the benefit of a fitness studio or personal trainer at times, locations and a price that is better for them. The fitness classes available on the Auro app include outdoor running, walking, treadmill, X-trainer, strength training, spin, rowing, yoga and stretching and are curated with a killer playlist but users can also overlay their own music from Spotify if preferred. The personal trainers offer professional fitness advice throughout the class and guide users through their workout to keep motivated and using the right techniques. Using AI based algorithms, Auro analyses multiple input streams to hyper-personalise fitness experiences like a real PT. It also integrates with Apple Watch, Garmin, Myzone and a range of other wearables to provide detailed heart rate based analytics and personalisation.
The audio based style of the app is to encourage users to learn the correct form and technique but afterwards allows users to concentrate fully on the activity without having the distraction to look down or at a screen as they are exercising.
FOR THE PARTNER ALWAYS RUNNING OUT OF BATTERY ON CALLS
Moshi IonGo 5K Duo Portable Battery for iOS and Android – Available from Moshi for £74.95
With built-in Lightning and USB-C cables, you're always prepared to power up wherever you go. This iOS and Android friendly-battery, guarantees to charge both devices simultaneously thanks to its bi-directional charging feature. Recharge your iPhone and IonGo 5K Duo at the same time so your battery is always topped up. Using the same battery technology used in the latest electric vehicles, the cells are optimized for charging, discharging, and low internal resistance.
Moshi Lounge Q Wireless Charging Stand, Fast-charging with Adjustable-height for all Phones – Available from Moshi for £69.95
Lounge Q is a premium wireless charging stand that combines Scandinavian style and advanced functionality in one. The internals are driven by Moshi's proprietary Q-coil™ technology which includes a ferrite sheet that offers better charging speed and efficiency compared to other wireless chargers. This allows Lounge Q to wireless charge through cases up to 5 mm thick. The stand is Qi-certified by the Wireless Power Consortium and thanks to its extended power profile, it can fast-charge any device up to 15 W. Lounge Q is compatible with any Qi-enabled phone.
FOR THE PARTNER WHO NEEDS A NEW PHONE
DOOGEE N20 Pro Android 10 smartphone with 16MP AI quad rear camera, 16MP Samsung front camera – RRP £149.99 – NOW £101.99 –from Amazon UK
The N20 Pro brings an advanced performance and is equipped with a 12-nanometer processing technology Helio P60 Octa-Core processor. The 4400mAh high-capacity battery also uses power optimization to give a longer lasting charge and supports a 10W quick charge.
The N20 Pro has a 6GB large memory and with up to 128GB and a maximum expansion of 256GB. The device runs on the newest Android 10 with the system-wide dark theme, privacy controls and many more features. With Bluetooth 5.0, it is a faster and easier experience for the user.
With an impressive screen through an upgraded double coating glass process, the N20 Pro features a 6.3" FHD+ IPS Waterdrop screen with an aspect ratio of 19:9 to bring a movie-level visual experience. Weighing just 175g and the thinnest part of the DOOGEE N20 Pro's body being just 8.8mm, the smartphone is incredibly portable and with a comfortable feel. The ideal travel phone, it also supports Dual Nano SIM cards to make it easier when travelling regularly or on business.
The N20 Pro boasts a 16MP AI quad rear camera with an F.20, 6 element lens which provides superior photos. The high-resolution 16MP main camera provides real clarity with images and gives impressive results.
DOOGEE S58 Pro – available in Army Green, Fire Orange and Mineral Black – RRP £179.99 NOW £139.99 – from Amazon UK
The DOOGEE S58 Pro is ideal for outdoor lovers, the IP68 waterproof and dust resistant phone boasts an industry leading rugged rubber shock protection, a large battery all at an incredibly affordable price. The ultra-rugged S58 Pro can survive drops, water, dust and extreme temperatures thanks to its design with industry-leading high-strength rubber, usually found on off-road vehicle tires with many rigid layers and a silicone lining giving excellent shock absorption performance. The S58 also boasts a 5180mAh high-capacity battery, supporting 12V/2A fast charging, a MT6762V/Helio P22 Octa-Core CPU and 6GB super high-speed RAM and 64GB ROM, all running on Android 10.
Cameras: 16Mp Sony IMX298
Battery: 5180mAh
Storage (ROM): 64GB
RAM: 6Gb
CPU: Mediatek Helio P22
Resolution: 1520×720
Display size: 5.71″
Operating system: Android 10.0 (Q)
Dimensions: 162.8 x 81.0 x 15.9mm
Drink Expert Shares the Tastiest and Most Affordable Champagne for Valentine's Day

If you're planning to break out the bubbly this Valentine's Day, we've asked a selection of drink experts to recommend which champagne to choose to make sure your celebration doesn't fall flat.
With coronavirus lockdown restrictions still in place, it will come as no surprise that Valentine's Day will shape up a little differently this year. But no matter how you choose to celebrate the most romantic day of the year, a delicious meal and a glass of fizz with your valentine are non-negotiable.
So, for couples that love champagne as much as they love each other, the drink experts from online alcohol retailer Bottle Club have compiled a list of the most affordable and delicious Valentine's Day bottles.
And if you're celebrating being single? Treat yourself to an extra special bottle of bubbly.
Veuve Clicquot Demi Sec Champagne
An ideal pairing for cheese and fruits, this rich, full-bodied sparkler brings a sweet balance of flavours with an aroma of ripe fruit and hints of brioche noticeable to the palette. Classy and straightforward, the Veuve Clicquot Demi-Sec is a simplistic bottle that makes an ideal choice for a pre-dinner Valentine charcuterie board.
Price: £44.90 75 cl – Shop here now
Moet & Chandon Rose NV Champagne
Perfect for a Valentine's Day meal, the Moet & Chandon Rose NV champagne has intense and irresistible aromas of fresh red summer berries, with floral nuances and a light peppery touch. Chandon rose is a versatile and food-friendly wine that pairs exceptionally well with red meats such as lamb served with a peppercorn sauce or shellfish. Why not try mussels or clams?
Price: £49.50 75 cl
Ayala Brut Majeur
Always great value for French champagne, this Ayala bottle is packed with gentle citrus and fruit flavours and a light bubble finish. Whilst there are lovely premium bottles out there, you don't have to splash out. Brut Majeur pairs harmoniously with every course of a romantic meal, from white fish to poultry or dessert cheese.
Price: £26.90 75 cl –
Laurent-Perrier Cuvee Rose Champagne
Add some glamour to your evening with a Laurent-Perrier Cuvee Rose Champagne, which boasts flavours of small berry fruits from strawberries to black cherries.
This sparkler from France is exceptionally versatile for food pairing. Salmon, prawns, creamy cheese and duck are excellent matches, as are Thai and Vietnamese dishes.
Price: £46.99 75 cl –
Veuve Monsigny Champagne Brut
If you're on a tight budget but after easy-drinking champagne, look no further. This simple fizz has an aroma of ripe apples, floral hints and soft red fruit. The award-winning Veuve Monsigny Champagne Brut remains one of Aldi's best selling bottles and is superb value for money.
Price: £12.99 75 cl –
Tesco Finest Premier Cru Brut Champagne
Hints of citrus, green apple and brioche with smooth and fine bubbles create a winning combination. This French bubbly pairs perfectly with pre-dinner smoked salmon canapes or try it with battered seafood and chips!
Price: £20.00 75 cl
Co-op Les Pionniers Champagne Brut
If you're on a budget but still want to treat your loved one, this lively fizz comes without the hefty price tag, costing £18 for a 75cl bottle. The award-winning Co-op Pionniers Champagne Brut comes from a blend of Pinot Noir and Chardonnay grapes, creating intense berry fruit aromas, ideal when served alongside an aperitif.
Price: £18.00 75 cl –
Waitrose Blanc de Noirs Brut NV Champagne
This Waitrose own-brand champagne is a real crowd-pleaser. The aroma is smooth and well balanced, with delicate baked green apple and yeasty brioche, accompanied by notes of tropical fruit, vanilla and marmalade. TV personality, Phillip Schofield recommends pairing with posh fish and chips, "perfect with the frothy tempura batter and very thin chips".
Price: £23.99 75 cl –
Sainsbury's Brut Non-Vintage Champagne, Taste the Difference
Given the high cost of making champagne, one would not expect it to be available at this price. This Sainsbury's own-branded champagne offers a blend of premium chardonnay, pinot Meunier and pinot noir grapes from the most highly-regarded vineyards. The aroma consists of intense green apple fruit, fresh peach, florals and buttered toast.
Price: £18.00 75 cl –
Valentine's experience vouchers from the Suffolk Hotel Folk
to enjoy with your loved one later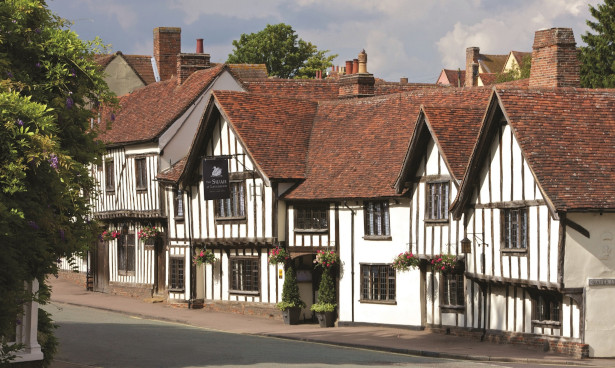 This Valentine's treat your loved one to an experience voucher from the Suffolk Hotel Folk and spend time relaxing later with a hotel stay. Vouchers for a special dinner, afternoon tea or spa treatment are also available to purchase online and can be personalised with a gift message.
Buy the Ultimate Romantic Package from the Swan at Lavenham and, when we can travel again, you and your partner can enjoy an overnight dinner, B&B stay in a stunning Constable Suite with a bottle of champagne, strawberries dipped in chocolate and a Temple Spa 'do not disturb' gift set. The package also includes a Weavers' House Spa 'Hug' signature treatment each and daily use of the spa facilities; all for £700 for two.
Vouchers for Luxury Seaview Packages are also on offer at the Brudenell and White Lion hotels overlooking the sea in Aldeburgh starting from £240 for two sharing. They include a cream tea on arrival, chocolates and Prosecco in a sea facing room, pre-dinner cocktail and dinner.
Purchase a one night 'Royalty' break at the Crown at Woodbridge and enjoy a bottle of sparkling Prosecco in your room plus a pre-dinner cocktail of choice priced at £230 for two sharing, while the Crown and Castle at Orford is offering a mid-week stay in a Better House, Garden or Courtyard room for £260 for two
Whichever you choose, all the hotels offer fine dining focusing on Suffolk's fresh, local produce. To book visit www.thehotelfolk.co.uk and check out each hotel's individual sites or call 01728 451077; individual T&Cs apply.
Given the fact we'll be celebrating love from the comfort of our own homes this year, we thought this could be a chance to get all the family involved. Creating something in the kitchen will show your loved ones (including mums, dads and siblings) how much you care – far more meaningful than unwanted gifts, and far less wasteful.
Organix has some fun, easy and delicious recipes that the whole family will love! From Love Heart Biscuits to Secret Strawberry Heart Muffins

www.organix.com/recipes/10-months/loveheart-biscuits
Organix Love Heart Biscuits
These Loveheart Biscuits are perfect for spreading the love – they are quick and easy to make and suitable from 10+ months.
Organix Secret Strawberry Heart Muffins
Children aged 10+ months will love making these delicious muffins and will enjoy eating them even more with their yummy strawberry filled secret centre.
Organix Heart Valentines Breakfast
Show the love with this Hearty Valentine's Breakfast- the perfect start to the day for children 12+ months!
For further information about Organix recipes go to www.organix.com.
Saw your HARO request for Valentine's Day gift ideas and wanted to submit Happy Partners Project's "Relationship Check-In Card Deck" and the "Check in Chronicles" journal.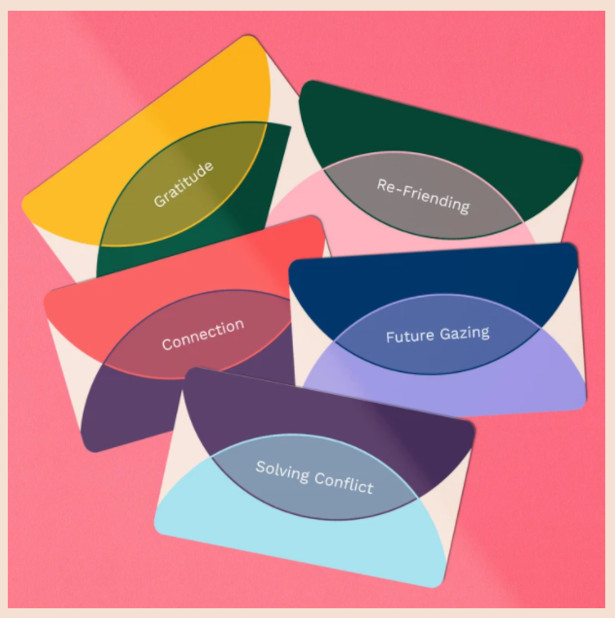 The Relationship Check-In is a way to invigorate relationships with healthy habits through a check-in process backed by science and psych. Created by serial entrepreneur and relationship coach Jocelyn Johnson, the deck, and the workbook launching for Valentine's Day, coaches couples on healthy relationship habits and creates deeper connection and happiness in the relationship. www.happypartnersproject.com / www.happypartnersproject.com/products/relationship-check-in-deck.
YOUR KETTLE HAS THE 'TEAS' TO YOUR HEART
THIS VALENTINE'S DAY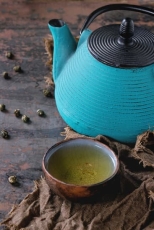 Lockdown brings 1 million back to heart-healthy tea but what does your favourite tea reveal about your love life?
Lovers can always turn to their kettle this Valentine's Day as the nation braces itself for a complete dearth of restaurant dinners and romantic mini breaks during lockdown.
Studies show that drinking two to three cups of hibiscus tea each day is good for the heart and works by lowering blood pressure[1]. Not only this, regular black tea works just as well, with a new research review published in the journal, Food Function, noting blood pressure benefits[2].
The health effects, and the comfort of sitting down with a warming cuppa, have prompted an extra one million Brits to turn to tea during lockdown, according to a national survey[3] commissioned by the UKTIA (the UK Tea and Infusions Association).
Dr Sharon Hall from the UKTIA commented: "At times of stress or uncertainty, tea is the go-to drink for most of us. The survey found that numbers of regular tea drinkers jumped by nine percentage points compared with two decades ago – so now nearly nine out of ten adults drink tea.
"The biggest change is in the 18–34-year-olds who might have gone out for coffee or drinks prior to lockdown. They are also the most adventurous when trying new teas – including herbal infusions for immunity, teas with added vitamins and different flavours of teas.
"While tea can never replace a romantic Valentine's Day date, it's good for the heart in so many ways – for health, for comfort and for taking care of yourself".
What kind of lover are you? Your favourite tea reveals the answer …
Regular black tea
Steady, reliable and strong with hidden depths. You love in a bold, confident way with a hint of maturity.
Ginger tea
Fiery and hot, leaving a warm glow wherever you touch. Sometimes, too much for people to handle, you make up for this by being fiercely loyal.
Chamomile tea
Most people would describe you as chilled and laid back with an inner calm. Able to bring peace and tranquillity to any situation, you are the ideal partner for stress bunnies.
Darjeeling tea
Refined and sophisticated with impeccable taste. You have beautiful, old-fashioned manners that inspire confidence and respect.
Green tea
Refreshingly different and apt to go against the flow. You are rarely the same twice and can surprise and amaze when you put your mind to it.
Rosehip tea
Deeply passionate and sweet, when you decide to love, it's forever. But let this be a warning to anyone who takes your love for granted – you have an astringent side too.
Introducing NUDO, the premium non-alcoholic spirit that delivers the flavour explosion of gin, without the guilt or need for a limit. Using only natural ingredients, without the nasties of artificial flavours or preservatives, NUDO is the new benchmark for non-alcoholic beverages.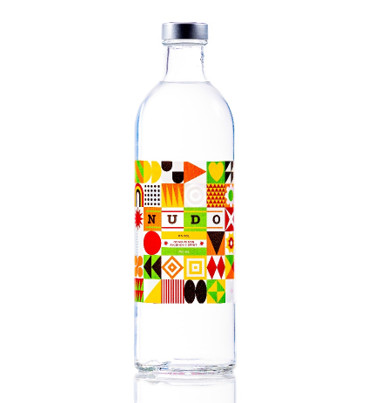 Produced by the Belgium distillery, Spirits By Design, NUDO-Mare embodies existing gin recipes remastered into a non-alcoholic version. The adaptation allows NUDO to highlight and emphasis the complex citrus and bold bitter flavours distinctive of the world's best gins. Utilising the unique and innovative processes of cold press and extraction, NUDO captures the smell and flavour of traditional gin without the alcohol.
Embodying its Italian meaning, 'naked', NUDO delivers the flavour of gin but without any of the associated cons. NUDO is completely sugar, salt and of course alcohol free! Employing a complex pallet of spices, zests and flowers, NUDO creates a zingy, citrus based non-alcoholic drink that is well worth your while.
Designed as a mixer, NUDO-Mare is the perfect base for any mocktail. With a range of flavours and combinations to discover, NUDO is revolutionising the non-alcoholic industry with its ease and simplicity.
RRP. $42.00
Stockists Select BWS and Independents
www.angelaromatics.com.au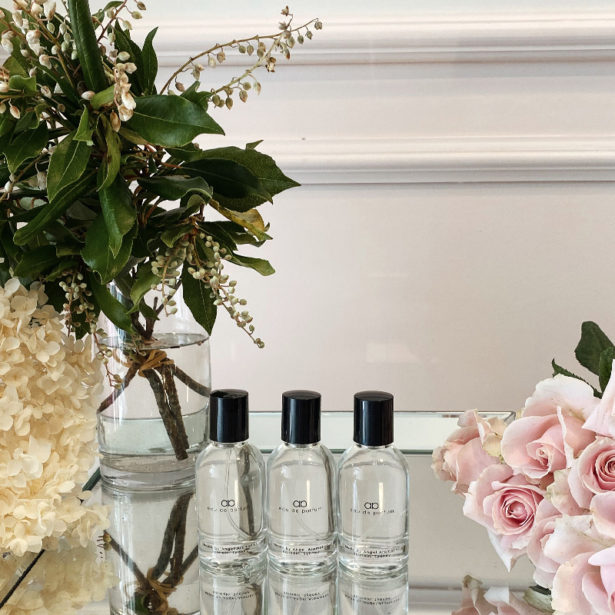 www.angelaromatics.com.au/collections/personalised-candles-australia
Angel Aromatics products are Made in Balmain, Australia. All fragrances are Paraben Free, Phthalate Free and Vegan Friendly.
Gift with perfection this Mother's Day with Just a Glass Australia Curated Wine Box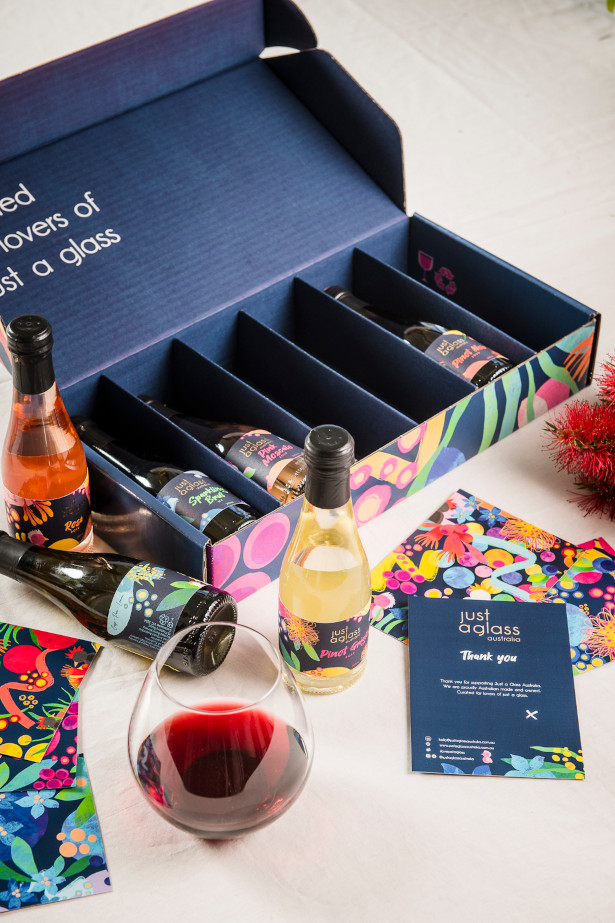 Our Just a Glass Australia curated wine box provides the perfect wine experience, with a selection of our six premium Australian made wine varieties with matching tasting notes it is the ultimate gift to give.
Sometimes we enjoy savouring a glass of quality wine. Not a whole bottle. And often we'd like to enjoy a selection of premium wines, not just one grape variety.
Just a Glass Australia was inspired by this very idea – producing premium local wines in single serve bottles. It's an excitingly different drinking experience that lets wine lovers enjoy the labour of love that goes into producing local wines – one glass at a time.
www.justaglassaustralia.com.au
@justaglassaustralia
VALENTINE's DAY
A Time to Indulge your Lingerie Fantasies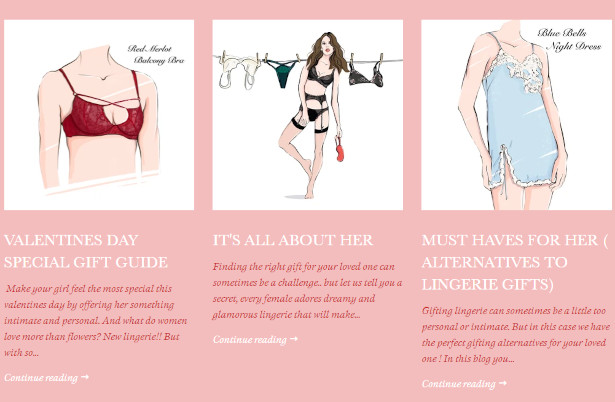 There's no doubt that we've been spending more time than ever in the confines of our homes during these challenging times. But with the most romantic day of the year just
around the corner, what better time to get cosy in the bedroom?
DARETODESIRE is a newly launched company founded and led by women.
Whether you're a woman who wants to look your most seductive on Valentine's Day, or whether you're a man who wants to surprise your beloved with an intimate gift, at
DARETODESIRE you'll find a full collection of luxurious lingerie items that are sure to delight.
Bras and Panties
Collection of bras and matching panties in ultra-feminine styles with a soft, silky feel and delicate details
Nightdresses
Sweet dreams in short sexy nightdresses with removable padded cups and matching thongs
Masks
Sleeping masks and face masks in pure mulberry silk.
It's worth noting that according to research*, silk is an antiviral material while being breathable. Stepping out of your boudoir, the DARETODESIRE facemasks will keep
you safe everywhere you go without losing any of your seductive power.
View the full collection here www.daretodesire.store
Lockdown Valentine's inspiration and gift ideas from OnBuy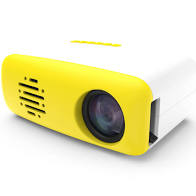 Valentine's Day may look a little (or a lot) different this year, but that doesn't mean it has to be any less special – or romantic!
Whether you're coupled up and living together or socially distanced from your partner, OnBuy.com has compiled some great gift ideas and inspiration to help you keep that spark alive while stuck indoors on February 14th.
From cocktail-making kits to indulgent spa sets, movie night essentials and thrilling games for two, there's something for everyone to create a fun and memorable evening among this fabulous list.
8pc Stainless Steel Cocktail Set | Cocktail Maker With Accessories
£16.89
Epsom Bath Salt Soak
£6.99
· White & Yellow Next Generation LED Smart Home Projector
£35.99 (was £79.99)
· The Chuckling Cheese Company Rainbow Cheese Box
£23.99
Marc Jacobs Daisy Dream Women's Eau De Toilette Spray – 100ml
£45.90
· BOSS Bottled By Hugo Boss 200ml
£53.95
· Dates Dice Novelty Gift
£4.99
Friends Scene Charades Game
£5.99
Please note: Prices are subject to change at any time without notice and are correct as of 28 January 2021.
Give the Gift of Africa this Valentine's Day and be transported to Wilderness Safaris Little Kulala in Namibia – Opened 6th November 2020
wilderness-safaris.com/our-camps/camps/little-kulala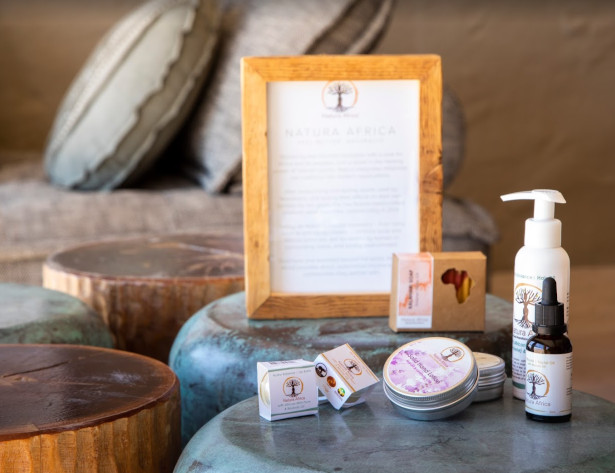 Transport a loved one to Wilderness Safaris' newly refurbished Little Kulala in Namibia this Valentines Day by purchasing some stunning Namibia inspired gifts from handmade soaps and oils, to locally made baskets and handbags. At Little Kulala, the new in-camp store celebrates local talent, such as Natura Africa, an indulgent range of handmade soaps and oils; Omba, a community group that makes the baskets used in the lodge itself as either décor or teaspoon holders; Myeisha, beautiful handmade handbags and accessories; and Frieda Luhl Jewellery, a local jewellery designer, using oxidised silver with Namibian tourmaline. All these beautiful gifts are available to purchase online and will be there waiting for you in Little Kulala's in-camp store, the next time you visit the Namib Desert. Opened on the 6th November 2020, the refurbished camp offers just 11 suites and maintains the same much-loved look and feel, with great emphasis placed on offering innovative in- and out-of-camp activities that celebrate the splendour and solitude of the Namib Desert.
Finally, a dating app based on more than just looks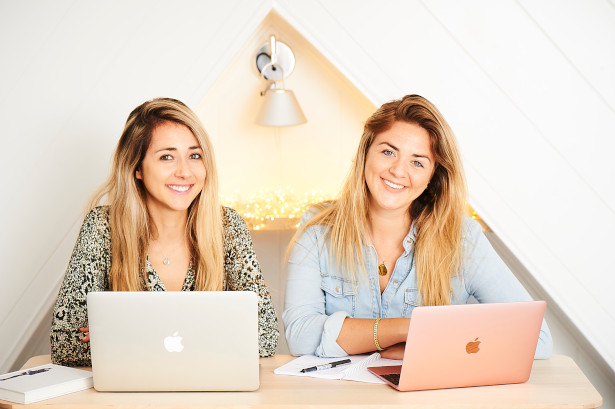 This Valentine's Day, millions of singles searching for love are on course to make a huge mistake. Simply swiping right on the basis of a couple of photos is not the way to finding an exciting, fulfilling and long-lasting relationship. Looks are not enough when it comes to meaningful matches.
This is why So Syncd, a new dating app with a difference, was created. It's aimed at deeper daters with its fresh, modern and more scientific approach to finding THE ONE.
What sets So Syncd apart from other dating apps out there is that it has a unique algorithm that matches compatible personality types based on the respected Myers & Briggs test, created in the 1940s. In the past, this test has mainly been used in the business world. So Syncd is the first app and website to use the test in the context of finding love.
Created by two sisters, Jessica and Louella Alderson, So Syncd's goal is to cut through the noise and match partners on the basis of more than just a couple of photos. Hundreds of couples have met each other through the app already. You can find your perfect personality matches here: www.sosyncd.com
If you are a single woman who is alone but does not want to be alone, it is not your fault.
You've just been getting the wrong advice.
So says author Jon Birger whose new dating book Make Your Move: The New Science of Dating and Why Women Are in Charge ( https://www.benbellabooks.com/shop/make-your-move /February 2, 2021) flips the script on romance's traditional gender roles.
"Society is changing," says Birger, "which means it's time for dating to evolve too. Millennial and Gen Z women are more than capable of seeking out what—and who—they want. They're standouts in the classroom and champions on the playing fields. They're leaders in the workplace and trailblazers in city halls, state houses, and Congress. So why would we tell a generation of badass women that they're not allowed to be bold when it comes to finding love? Why should they have to sit back and wait (and wait and wait) for men to find them?"
Make Your Move offers bold ideas for how women can take charge of their love lives, including:
Make the first move with men of your choice. No, women are not hard-wired to be passive filters of male advances. No, not all men live for the chase. As Birger shows, dating's antiquated "rule" books are grounded in worst kind of junk science.
Use the workplace to your advantage. It's not just Jim and Pam from The Office who found their soulmates at work. Twenty-five percent of office romances result in marriage, studies show. Of course, singles need to be smart about how they go about it. (Sneak peak from the book: The story of how former Microsoft CEO Bill Gates first asked out former Microsoft employee Melinda Gates — she said no, then he called her back an hour later to ask again — would probably get him fired today.)
Don't be afraid to propose to your boyfriend. Make Your Move features a heartwarming story from U.S. Sen. Elizabeth Warren about how Warren proposed to her husband Bruce Mann.
Take a break from the dating apps and ask out people you know and like from the real world instead. Research shows couples who meet online have higher breakup rates than those who meet at work, through friends, in church, etc. If that weren't bad enough, 53% of female dating-app users consider online dating unsafe and 19% have been threatened with violence, Pew Research reports. Birger offers singles a step-by-step plan for dating people already know and like from their daily lives.
Looking ahead to spring, only two months away, Birger suggests taking the money you're now spending on the dating-app memberships and putting it towards joining a rec softball team, tennis league or hiking club instead. Why? Shared experiences, he says, are the key to forging emotional connections.
What is the world's sexiest accent?

From the team of cultural experts at leading language learning app Babbel (www.babbel.com)
Everyone has a certain accent they're attracted to. Whether it be the smooth romance of Spanish or the upscale pronunciation of the Queen's English, an accent is a major asset in the wooing of prospective amores. But what is the sexiest accent in the world?
Well, it depends on who you ask. Every country has different tastes. A survey of over 15,000 people performed by Babbel suggests there is one accent that is almost universally attractive, though: français. The only people who seemed to disagree were France's neighbours in Spain, who find Italians more alluring. And what do the French think? They agree with the Spanish, and fall for l'accento italiano.
The full list can be seen here:
The World's Sexiest Accents
French
Italian
Spanish
English
German
Portuguese
Swedish
Russian
Dutch (tied)
Turkish (tied)
*It should be noted that the "world" in this survey comprises Brazil, Spain, Italy, France, Germany, the United Kingdom, the United States, Canada, and Australia. So, the Western world.
So, what makes an accent sexy? Some academics believe that it has to do with the sound quality of different languages, meaning that we're more attracted to accents that are somewhat musical in tone but that still seem familiar to our own ears. This theory does seem to correspond with the fact that French and Italian top the list, and why a survey of Western countries resulted in so few non-Western sexy accents. It can even help explain why Spain chose Italian, because Italian is closer to Spanish than French is.
However, this may not be the only reason – others theorise that our attitude towards accents comes from our own beliefs about the people that possess them. Returning to accent-hotness, it would make sense if people found the French accent most attractive because of their beliefs about the French people. After all, the trope of the sexy French maid permeates our media, and Paris is widely considered the city of love. In contrast, German is often said to be harsh and ugly sounding, but perhaps that's just because Germans are so often depicted during the worst part of their history.
There's still plenty of debate in the linguistic community over accent evaluation, so it can't be said for sure what drives our attractions. However, what we do know is this: if you have a thing for accents, where it's French, Italian, or otherwise, it's probably because the sound feels familiar, or because you have some pre-held ideas about people from that country. If your accent hasn't made it to the top of the list, don't worry. The sexiest accent is really just a state of mind and someone out there will be bound to swoon over your own distinct sound. Just make sure you're basing the relationship off of more than accent-attraction alone!
4 TIPS FOR LOCKDOWN LOVE THIS VALENTINE'S DAY
Studies highlight the pandemic's dire effect on our intimate relationships but a shared cuppa could help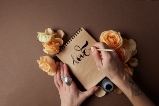 A new research review[1] has laid bare the negative impact of the COVID pandemic on adult intimacy and relationships and warned of the knock-on effects on mental wellness and even immunity, leading the Tea Advisory Panel to create 4 tips for lockdown love.
Image
Writing in the journal Sexual Medicine Reviews, an international team of researchers looked at the effect of COVID restrictions, such as the ban on hugging, kissing or being in a sexual relationship with anyone living in another household – whether or not the relationship is monogamous.
Regular intimacy with a partner was found to improve heart health and protect against cognitive decline. Sexually active older adults have better memory and are less likely to feel depressed or lonely. In younger adults, regular intimacy boosted levels of immunoglobulin A in saliva which has been linked with better defences against pathogens.
In contrast, the higher rates of low mood, anxiety, depression, irritability and fear seen in adults locked down by the pandemic dampen sexual desire and make intimacy problems, such as erectile dysfunction, worse.
Another study[2] revealed that 44 per cent of young and middle-aged adults were having less sex, while a report from Australia[3] noted an increase in using dating apps to set up virtual dates.
With no opportunities for lovers to meet over candlelit dinners – unless you're already co-habiting – Dr Tim Bond from the Tea Advisory Panel (TAP) www.teaadvisorypanel.com says: "The pandemic has been really tough on relationships, whether it's stressed couples cooped up all day together, or partners who live in different households or even different parts of the country. However, you can definitely keep the flame burning by making time to talk and share experiences, even if it's online for now".
Image
Dr Tim Bond has come up with 4 top tips for lockdown love:
#1. I LOVE BREW – Herbal teas can put you in the mood for love so get together in person or online with a mug of calming rose or chamomile tea, or try zingy ginger tea to fire you up
#2. WALK THE TALK – Meeting one person outside is allowed in many areas so, if possible, get together for a stroll and catch up on your day. This is important even if you already co-habit!
#3. POST A KISS – For lovers who live far apart, why not write an old-fashioned love letter. Go the whole hog with scented paper, a fountain pen or a flurry of little paper hearts inside the envelope
#4. BOOKED IN – Make a personalised photo book for your partner within an online app to remind them of all the special times you've spent together.
Image
What kind of lover are you? Your favourite tea reveals the answer … see what lover you are.
Regular black tea
Steady, reliable and strong with hidden depths. You love in a bold, confident way with a hint of maturity.
Ginger tea
Fiery and hot, leaving a warm glow wherever you touch. Sometimes, too much for people to handle, you make up for this by being fiercely loyal.
Chamomile tea
Most people would describe you as chilled and laid back with an inner calm. Able to bring peace and tranquility to any situation, you are the ideal partner for stress bunnies.
Darjeeling tea
Refined and sophisticated with impeccable taste. You have beautiful, old-fashioned manners that inspire confidence and respect.
Green tea
Refreshingly different and apt to go against the flow. You are rarely the same twice and can surprise and amaze when you put your mind to it.
Rosehip tea
Deeply passionate and sweet, when you decide to love, it's forever. But let this be a warning to anyone who takes your love for granted – you have an astringent side too.
Sweet 16 is a full colour coffee table book of portraits championing women over the age of 60. A photographic essay by portrait photographer Yve Lavine championing the experiences, trials and tribulations of sixteen women over the age of 60.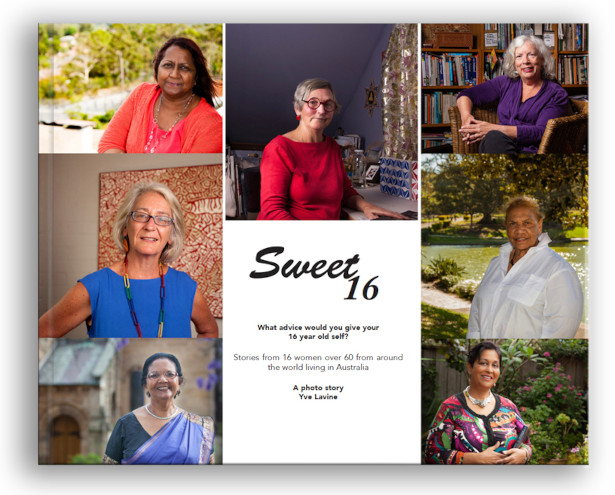 The women featured are from many walks of life. Both Australian born and Indigenous, and migrants from around the globe aged between 60 to 85 years.
Some were 16 before the notion of the teenager was a concept. Living through the blitz in the UK, being shoeless in Australia, and hitting the 1960's sexual revolution and feminism head on. This small cross section of women, invites us to opens the door to enquire of the older women among us, "What was it like when you were 16?"
The kikki.K

Valentines Day collection is all about Choosing Love. So whether you are showing a little appreciation for someone you love or simply showering yourself with a little love, you can get gifting with gorgeous heart-felt gifts and unique cards, wraps and trim. www.kikki-k.com/au/shop-by/collection/choose-love/
NEW TRACKLEMENTS CARAMELISED ONION MARMALADE
Celebrating 50 Years of Tasty Tracklements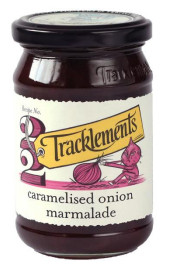 Only top quality, tasty Lincolnshire onions are used to make Tracklements Caramelised Onion Marmalade, along with a wee drop of spiced cider vinegar and a splash of redcurrant juice to add a tasty tang to everything it touches.
Sweet and sticky, this Caramelised Onion Marmalade is the perfect accompaniment to a special cheeseboard or Ploughman's Lunch and compliments cold cuts, pies, pâté and terrines beautifully. Burgers are elevated with a layer of the marmalade along with a slice of cheese and tomato on a Brioche bun, and Toad in the Hole gets a highly appealing makeover.
'Yes please' to a roasting tin of sausage soldiers lined up for an oniony treat and 'sign me up'to veggie sliders topped with Caramelised Onion Marmalade and a bit of sharp, creamy blue cheese.
Back in 1970, William Tullberg made the first British wholegrain mustard. 50 years on William's son, Guy, carries on his legacy. However, that one mustard has matured into eight varieties and over 40 award-winning chutneys, relishes and sauces. The range is still handmade in Wiltshire, abiding to traditional recipes, with an underpinning principal to buy the best quality ingredients sourced locally wherever possible to ensure the products taste as good as, if not better than, homemade.
Tracklements minimises their environmental footprint through using recyclable packaging, their own water treatment facility, and over 10,000 square feet of solar panels, to generate 100% renewable electricity that is also fed into the national grid at weekends through green energy company Good Energy.
Tracklements Caramelised Onion Marmalade, RRP £3.95 for 345g, is available from fine food delis and farm shops nationwide and online at www.tracklements.co.uk.
www.tracklements.co.uk
@tracklements #happy50tracklements #tastytracklements
Sprout Pencils – Spread The Love Edition
£9, Sproutworld.com / amazon.co.uk

The world's first and only patented plantable pencil that blooms into vegetables, flowers and herbs when you've finished using it.
Instead of throwing it out when it becomes too small to write with, just plant the stub into soil, and water – the capsule dissolves and releases seeds that sprout into Forget-me-not flowers, Carnations, Thyme, Sage and Daisy.
Each pencil has a love-related quote engraved to spread the love on Mother's Day:
All things grow with love
Absence makes the heart grow fonder
When we love – we grow
Love is the flower you've got to let grow
Let love grow
It's a great way of showcasing sustainability and encouraging people to think about recycling and the environment.
Why Sprout Pencils are special
• 100% natural – made from sustainably harvested cedar wood, graphite and clay
• Non-toxic and plant-based seed capsules, so they're perfectly safe if you accidently chew on them
• Variety of non-GMO seeds including basil, cherry tomato, chia, sage, thyme, sunflower, carnation, coriander, daisy and forget-me-not flowers
• Plastic-free, lead-free, 100% biodegradable and will decompose safely
• Around 14 billion pencils are produced worldwide each year – imagine if all these pencil stubs could turn into plants in the way these pencils do
Life Elements Announces CBD Ritual "Complete Game-Changer in the Bedroom" Get 15% off Life Elements CBD Body Oil With Purchase of the Venus CBD Bath Bomb through February 14, 2021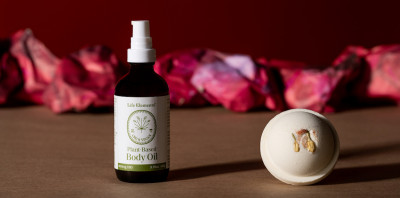 Life Elements presents a unique bath, body and bedroom ritual featuring the Venus CBD Bath Bomb and CBD Body Oil to spice things up in the bedroom. ATASCADERO, CALIFORNIA, USA, January 26, 2021 /EINPresswire.com/ — Body and Bath Care brand Life Elements has developed a unique bath, body and bedroom ritual combining
their Venus CBD Bath Bomb and CBD Body Oil. Specifically designed for two
people to enjoy, the Venus CBD Bath Bomb helps partners unwind and
engages the senses to set the stage for a romantic interlude. Named after the Goddess of Love, the Life Elements Venus CBD Bath Bomb will transform the tub into a steamy and stimulating soak with natural ingredients such as Sweet Orange and Sandalwood to get couples in the mood. Meditative oils including Ylang Ylang, Honey and Rose blend with 300mg of organic, high quality, broad-spectrum, water-soluble CBD to reduce pain and relax the body in anticipation of a purely pleasurable experience.
CBD in the Bedroom? Life Elements plant-based CBD Body Oil is versatile as an amazing body massage oil AND as an intimacy lubricant. A complete game-changer in the bedroom, it works wonders on the skin and feels THAT much better down there. The CBD interacts with body receptors, thereby enhancing pleasure and blood flow. Note: Oil and latex are not friends. This is not a suitable lubricant for condoms. Life Elements Venus CBD Bath Bomb and plant-based CBD Body Oil will be available for purchase on-line at www.lifeelements.com and with every purchase of the Venus CBD Bath
Bomb consumers will receive 15% off the plant-based CBD Body Oil through February 14th,
2021.
Gabriele Fragrancebox is a genuine fragrance subscription box that offers 3x designer fragrances a month at 8ml each in our beautiful travel vials with a monthly note theme and a discover magazine. Our valentine's gift boxes have a wonderful and romantic scent of rose:
The ladies Valentine's collection contains; Paul Smith, Rose- Givenchy Live Irresistible, Rosy Crush- Lanvin Rumeur 2 Rose and as an added gift we have included a Rimmel London lipstick and a fresh rose spa soap.
The gentlemen's Valentine's collection contains; Moschino, Toy Boy- Burberry, Brit men- Dunhill, Desire red and as an added gift we have included a fresh rose spa soap.
Gabriele Fragrancebox
It's Never Too Late To Date by Howard Eisenberg
Here's a great Valentine's Book for People over 50!
www.howardeisenbergauthor.com/date/index.html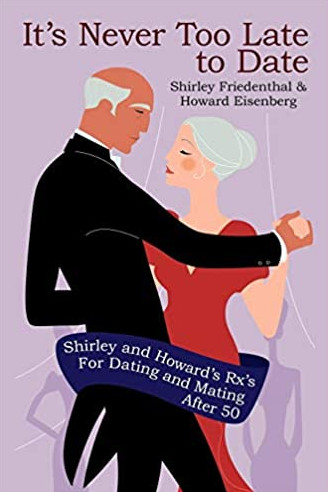 The author is Howard Eisenberg, www.howardeisenbergauthor.com
MyYogaTeacher is an app that connects some of the most experienced yoga teachers on the planet – direct from India – to students here in the U.S. for authentic, inexpensive group and 1-on-1 classes streamed to the comfort of their own homes.
www.myyogateacher.com
Users can choose from dozens of teachers who are doctors of yoga, a course of university study in India that results in teachers with over 900 hours of training and decades of experience.
Students can also choose nearly every type of yoga and schedule 1-on-1 sessions that fit into their schedules with free group classes that range from beginner to advanced classes and across needs from general fitness to help with particular needs like:
Knee pain
Back pain
Yoga to boost the immune system
Hypertension
CUSTOM PAINT BY NUMBERS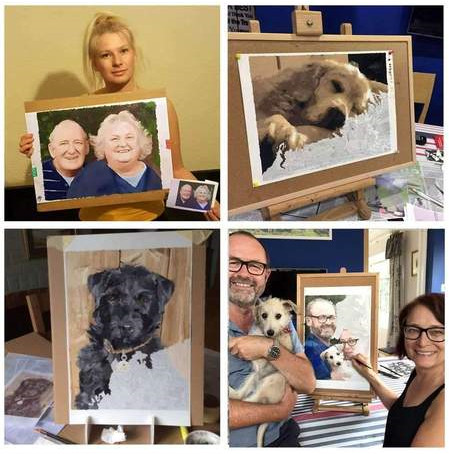 Looking for a meaningful Present or a fun activity that is perfect for Date nights, Family time or the perfect Boredom solver?
You don't have to be a Picasso to surprise your loved ones! Yes, that's right. Pour in some love, paint your favorite memory using custom paint by numbers kit, and make your loved ones fall in love with you once again. Isn't that fun?
You may want to recreate a family picture, or having a painting of your pet done by yourself. This can be done using custom paint by numbers.
Custom paint by number offers a unique and personal way to recreate and preserve your memories. It can also, serve as a wonderful gift to someone you love. Think about receiving a personalized/custom painting of yourself from someone you love.
Personalize Everything offers these services. All you need do is to send them a picture of the memory or person you want to recreate and they will do the conversion and send you a paint by numbers kit.
Mironov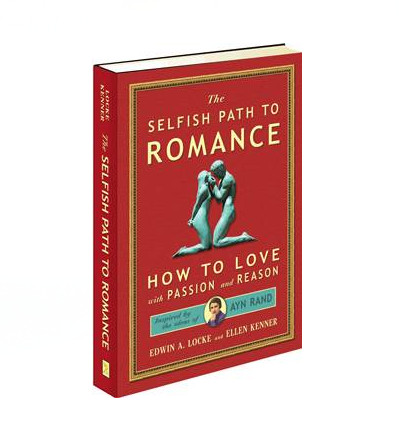 5.0 out of 5 stars If you want to be happy in your relationship, you must implement the knowledge contained in this book.
Reviewed in the United States on June 12, 2016
Verified Purchase
My wife and I read this book together. We are also encouraging our daughters and all our friends – everybody we care about – to read it. The authors did a wonderful job presenting crucial philosophical and psychological principles of romantic relationships in a very simple and easy to understand way. The book explains the fundamental cause of the unhappiness and dissatisfaction that most people experience in their romantic relationships. It contains questions and exercises aimed at helping the reader to better evaluate his/her own situation; then it provides practical guidance on how to solve the problems and achieve happiness. Simply put, if you want to be happy and spend your life in harmony with your soulmate, this book contains the knowledge you must acquire and implement.
VALENTINE'S DAY
Are you looking for a unique product to give your valentine a bright spot of fun and joy during covid, while helping those in need? If so, consider Bali Box: a Vacation in a Box featuring beautiful, meaningful, artisanal products curated to help you experience the wonder and magic of Bali while at home, while helping local artisans (Bali's economy has been decimated by lack of tourism during covid).
Bali Box contains these handmade gifts:
– Lovely gold gilded hanging coconut lamp
– Sophisticated and elegant adjustable bracelet made of Japanese glass beads
– Festive tasseled tin silver lotus ornament
– Limited edition Bali vacation-themed art print
– Charming traditional hammered tin silver box with tassel
– Chic backpack with Balinese Barong stencil graphic
– Beautifully painted bamboo offering box
– Mystery "surprise" item (could be houseware, accessory, local food, personal care product)
– Colorful "travel guide" describing each object and its story, and significance to Bali in more detail
You can find Bali Box at www.BaliBoxShop.com.
As Valentine's Day fast approaches, premium drinkware brand Kambukka has an eye-catching design to gift (and match!) with your loved one this year.
www.kambukka.com/uk/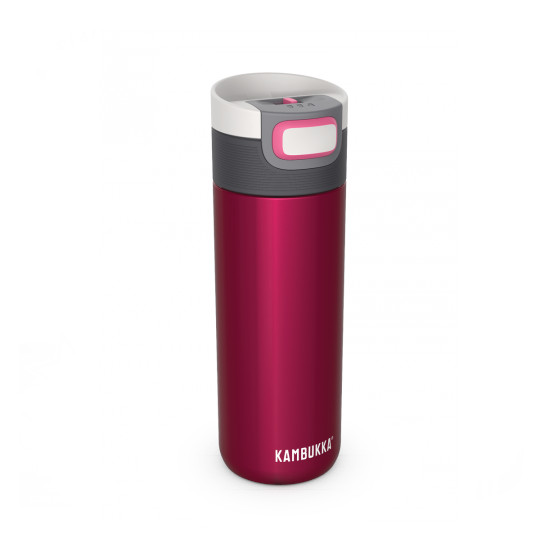 Providing ideal functionality, the Etna mug makes a great gift for couples who encourage one another to keep hydrated or enjoy a regular cuppa together. Reusable and dishwasher proof, the range is perfect for keeping hot drinks warm for up to 9 hours and ice-cold for up to 18.
FOR HER
Etna 500ml Blackberry
FOR HIM
Etna 500ml Midnight
The Etna 3-in-1 lid allows the drinker to either push to take a sip, set to open to drink like a cup, or lock to transport and ensure no leaks. Thanks to the Snapclean® technology, cleaning the bottle is easy peasy: just pinch and pull to remove the inner mechanism in one piece.
Both the Etna Blackberry and Midnight designs are available online at www.kambukka.com/uk, RRP £28.90.
Whether you want to whip up a 3-course meal or would rather snuggle on the sofa with some snacks, OGGS® have got you covered!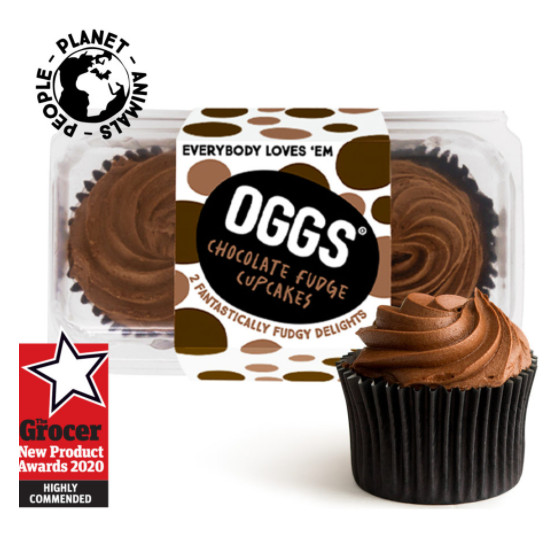 OGGS® have created this delectable menu that is bound to impress.
Start the night with an amazing Arancini
Serve up a feast with this classic Carbonara
Dive in to a Molten Chocolate Pudding for dessert
All whilst sipping on a Pink Lady cocktail
See more at click www.loveoggs.com/recipes/
Or put your feet up and choose the between 2 Pack Chocolate Fudge Cake – or the low-calorie Millionaire Bites or Brownie Bites? Both under 66kcal!
All products can be found in Sainsbury's in store and online. OGGS Egg Alternative Aquafaba has an RRP of £1.99 and OGGS 2 pack Chocolate Fudge Cupcakes and OGGS Bites have an RRP of £2.25.
Gift experiences your petrol headed partner will love this Valentine's Day

We might not be able to whisk our loved ones away to a romantic hotel this year, but that doesn't mean you can't get them a gift to get their heart racing. If your partner is mad for Formula 1, then Motorsport Tickets has recommended two valentines gift options:
Virtual option: An evening with Aston Martin Red Bull Racing, with David Coulthard
The week after Valentine's day, Aston Martin Red Bull Racing is hosting an exciting evening of anecdotes from the paddock with Racing Team Principal Christian Horner alongside drivers Max Verstappen and Alex Albon, compered by former driver and TV presenter, David Coulthard. Team reflect on the unimaginable 2020 season, sharing stories from behind the scenes and discussing their hopes for next year and beyond. You'll be encouraged to interact with the Team via a live chat, giving you the chance to quiz Christian, Max, Alex and David with those questions you've always wanted to ask.
When: 23rd February 2020 at 7pm
Price: £50
This package includes:
All tickets will include a special edition Aston Martin Red Bull Racing 2020 print.
Purchase: www.motorsporttickets.com
For when we can travel: Spa-Francorchamps, The Belgian Grand Prix
A different kind of spa for this year's Valentine's Day! The Belgium Grand prix, usually the first race after the summer break, always delivers a dramatic race. The circuit has evolved over the years to become a favourite of both drivers and fans alike, creating an unrivalled atmosphere on race day. Start with a romantic drive through northern France and across Belgium down to the Ardennes Forest together, soaking up all the gorgeous scenery. Plus if you opt for the glamping package, it includes sparkling wine on arrival.
When: August Bank Holiday Weekend, 27th – 29th August 2021
Price: £741pp* – Pre-erected Tent Package
This package includes
Return Eurostar car tickets
Licensed bar
Daily breakfast
Hot showers
Tent prepared on arrival
Walking distance to circuit
*All package prices are based on 2 people sharing Thursday to Monday and include return Eurotunnel car pass. Grandstand ticket options from £335pp.
Purchase: motorsporttickets.com/en-gb/f1/belgium/tickets
For further information please contact:
Emma Arthurs / Hannah Carlisle
Rooster PR
T: +44 (0) 20 3440 8930
E: MotorsportTickets@rooster.co.uk
About Motorsport Tickets:
Motorsport Tickets is the UK's number one motorsport ticket provider. With over 16 years' experience, it's the authorised ticket reseller for many of the world's best circuits, supplying ticket and hospitality options to all Formula 1, MotoGP and World Endurance Championship race events, alongside the Le Mans 24-hour, Isle of Man TT, and a raft of factory tours and experiences. Motorsport Tickets serves a global customer audience across Europe, the Americas, the Middle East, Asia and Australasia.
Motorsport Tickets is part of Motorsport Network, the digital market leader in motorsport and automotive, representing the largest audience of motorsport and auto-enthusiasts in the world.
For more information visit motorsporttickets.com/en-gb
The Ultimate Valentine's Day Gift
The Grey Goose Espresso Martini Cocktail Kit – RRP £39.99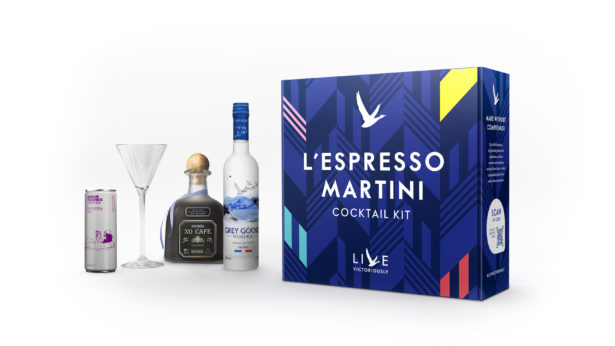 Who doesn't love an Espresso Martini? This kit comes complete with Grey Goose vodka, Patron XO Café and cold brew coffee.
It makes eight bar-standard Espresso Martinis and is the perfect way to treat your loved one and celebrate this Valentine's Day.
Krispy Kreme partner with Swizzels to launch new Love Hearts doughnuts
Doughnut retailer introduces new range so you can say it with your heart this Valentine's

UNITED KINGDOM (January 2021) – Krispy Kreme has today announced a partnership with iconic confectionery brand, Swizzels Love Hearts ®, introducing Krispy Kreme Love Hearts – a new, limited-edition range of heart-shaped a-dough-rable doughnuts.
Valentine's Day is much more than just romance – it's about making all those around you smile and feel loved. Although it will be very different this year, Krispy Kreme is set to help you share your (doughnut) heart – whether that's with a partner, galentine, best friend or family member.
Choose from 12 Love Hearts and Krispy Kreme messages including 'My hero', 'BFF', 'I love you' and 'Happy'. Limited-edition flavours include:
• Green – with a chocolate kreme filling, topped with a green colour icing and a Love Hearts phrase. (£2.25 in Krispy Kreme stores)
• Pink – with a strawberry and sherbet kreme filling, topped with strawberry flavour icing and a Love Hearts phrase. (£2.25 in Krispy Kreme stores)
• Yellow – with a lemon and sherbet kreme filling, topped with lemon flavour icing and a Love Hearts phrase. (£2.25 in Krispy Kreme stores)
• Purple – with a sherbet kreme filling, topped with a purple sherbet icing and a Love Hearts phrase. (£2.25 in Krispy Kreme stores)
Deliver the gift of these flavours alongside the iconic Original Glazed as part of The Valentine's Dozen (£13.95 + £3.95 delivery) direct to your loved ones door, thanks to the UK nationwide* delivery. Or, if you are looking to select your own messages then you can "Create Your Own" dozen – visit your nearest Krispy Kreme cabinet, order online for Collection or visit a Krispy Kreme store for takeaway.
Krispy Kreme has also introduced the Say It With Your Heart 3 pack – the perfect gift for your special someone – which includes an exclusive 'Sprinkled with Love ring doughnut', available at your nearest Krispy Kreme cabinet.
If you feel like being creative this lockdown and want to make your own very personalised doughnuts at home, the Krispy Kreme Love Creations Kit comes with everything you need to get started! The kit includes two heart shaped doughnuts with a sherbet kreme filling, and two Original Glazed ring doughnuts for you to decorate with colourful toppings and icings available online at £14.95 + delivery. With a limited number only, the Love Creations Kit is available for pre-order from 25th January.
Louise Direito Krispy Kreme UK and Ireland's Head of Innovation said:
"We know this last year has been tough for everyone. It's never been so important to help brighten the days of loved ones and create moments of happiness – which is why we are so excited to bring you this new Love Hearts range, the perfect gift to show that special someone you care. Regardless of who your Valentine is this year, make their day and Say it with Krispy Kreme Love Hearts!"
But the love doesn't stop there. A few lucky fans will be able to get their hands on an exclusive collector's item – a one metre giant tube filled with eight individually boxed Krispy Kreme Love Hearts doughnuts. For your chance to win, head over to the Krispy Kreme Instagram @KrispyKremeUK, Twitter or Facebook pages for more details on how to enter.
For further information on how you can get your hands on the new Krispy Kreme Love Hearts range please visit www.krispykreme.co.uk and @KrispyKremeUK.
Personalised photo gifts for whether you're together or apart this Valentine's Day

This Valentine's Day, treat your loved one to a gift that is completely unique to them. From photobooks where you can reminisce on your favourite memories together, to photo boxes filled with chocolate for a fun and thoughtful gift, and wall art that can be enjoyed for years to come – CEWE has a personalised gift to suit all tastes.
With many couples having to face this Valentine's Day apart due to lockdown restrictions, there's no better way to show them you care than with a personalised gift. While you're apart, why not create a gift with your favourite photos that they can appreciate until you can be together again.
You can view CEWE's collection of Valentine's gifts here: cewe-photoworld.com/photo-gifts/valentines-day-gift-ideas
Large Landscape Photo Book – our bestseller. 28 x 21cm – Up to 178 pages, from £28.99.
Surprise your partner with a trip down memory lane this Valentine's Day with a gift they'll be able to look back on over the years. The perfect size for all sorts of stories, it's easy to see why this photo book is a best seller. With enough room for your favourite photos, it would make the perfect gift to display all of your best memories together.
Photo Chocolate Box, £19.99 – in stock soon
Give that special someone a sweet surprise this Valentine's Day, with a personalized photo box filled with three varieties of Ferrero chocolate. Filled with Ferrero Rocher, Raffaello and Ferrero Küsschen chocolates, this box can be personalized with photos and text both inside and out, making it the perfect thoughtful gift for a loved one this Valentine's Day.
Small Photo Book – the perfect token gift. 14 x 13cm – Up to 50 pages, from £5.99.
Make a meaningful album of your favourite photographs together with a small photo book. It's ideal for displaying a small selection of your most treasured memories – whether that's a favourite holiday or a special event like your wedding day.
Photo Globe with Hearts, from £7.99
For something sweet and thoughtful, treat them to a photo globe complete with an image and text of your choice and red heart confetti. This gift is something they'll be able to keep on display at home or on their desk to always be reminded of a special memory you share.
Photo Magnet Set, from £19.99
For a gift that stands out this Valentine's Day, create a set of 10 Heart-shaped Photo Magnets that they'll be able to display in their home and be reminded of you every time they see them. It's a sure way to brighten their day, every day of the year.
Phone cases, from £14.99
If your partner always has their phone in their hand, a personalised photo phone case is the perfect gift! Add their favourite photo of the two of you, a silly selfie or an image that they love. Each time they glance at their phone it's bound to put a smile on their face.
Photo Mugs, from £6.99
Gift them a personalised mug this Valentine's Day that will remind them of you with every brew. Choose from a variety of styles and sizes and add a photo of an occasion or moment that means the most – an easy way to brighten up their cup of tea!
Photo Cushions, from £17.99
Take your favourite photo as a couple from camera to cushion. This gift will look perfect in any home and bring a touch of love to any room.
Jigsaws, from £24.99.
If you're looking for something fun and unique this Valentine's Day, why not surprise them with a jigsaw of one of your favourite moments together? A photo and any text or clip art of your choice will be printed on the puzzle and they'll be able to piece it together to reveal a thoughtful message and lovely photo.
Wood Prints, from £24.99.
This gift is truly unique – a beautiful photo that captures your favourite memory and can be admired for years to come! It's perfect if your Valentine's home has a rustic, cosy feel and will look great in a variety of settings.
Framed Photo Print, from £19.48 and Canvas Prints from £12.99.
A beautiful gift for your loved one to display a memory of the two of you in your home. A canvas or framed photo print is a gift that they can appreciate all year round and will instantly remind them of a happy memory you share.
For more information about the range of Valentine's Gifts CEWE has to offer, please visit: cewe-photoworld.com/photo-gifts/valentines-day-gift-ideas
Catch your dream Valentine with NEW LOOK Pink Dreamchaser Gin Liqueur
Cotton candy flavoured, glitter shimmer effect gin liqueur.
Perfect for adding a little bit of magic to prosecco, mixers or cocktails, the cosmic Dreamchaser Gin Liqueur is the magic pink gin we all need in 2021 and a treat for every sweet-toothed gin lover.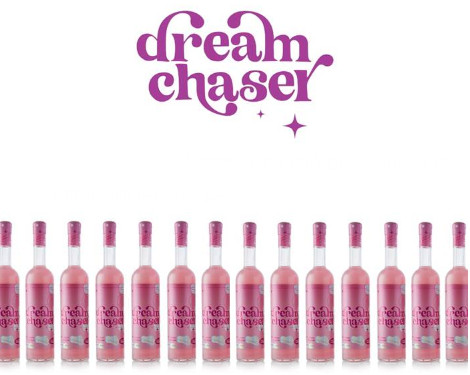 An ideal gift for Valentines, or to enjoy with friends over a Zoom party for Galentines, the subtly sweet hand-crafted gin liqueur has electric candy floss flavours with a touch of sugary sweetness. Great for sipping over ice, pairing with your favourite prosecco or mixer, and creating gin cocktails, the pink hue adds a colour pop of excitement.
PLUS! Gently shake the bottle to release a magical glitter shimmer. Dreamchaser Gin Liqueur will add an extra splash of sparkle to brighten up your drinks throughout 2021.
We recommend teaming the Dreamchaser Gin Liqueur with a soda mixer and a slice of lemon for a simple yet amazing cocktail.
The product is 500ml, 20% alc./vol., vegan suitable and allergen free.
Available from Amazon with next day delivery for Prime members. RRP £17.95
Instagram: @dreamchaserginliqueur
Welcome to The Organic Pharmacy's Brand New LOVE SPELL KIT to encourage self-love and true romantic love this Valentines (£95).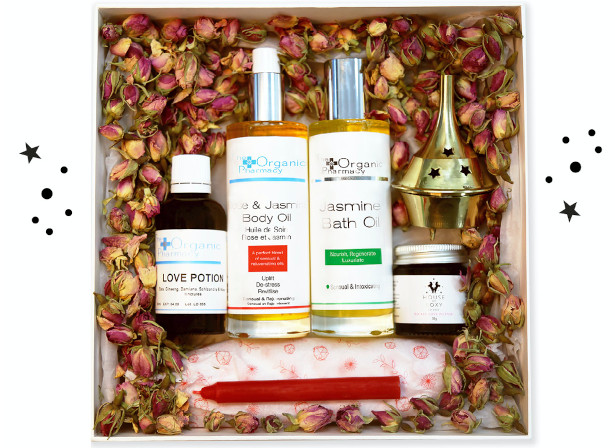 This year they have collaborated with the magical House of Roxy to bring their limited edition Love Spell Kit to add extra love and magic to your Valentine's Day.
The beautifully curated Love Spell Kitcombines their Love Potion to lift your mood and improve passion, their Jasmine Bath Oil to calm the senses and their Rose & Jasmine Body Oil to deeply replenish your skin.
Follow the Love Spell Guide on how to use House of Roxy's magical bathing ritual. Relax and let this help remind you that you are loved and that you will find love, by washing away any negativity and breathing in the aromas of the spell.
Formulated with Damiana, Schisandra, Ginseng and Maca to help maintain and improve passion which can lift your mood, lower blood pressure, boost immunity, improve heart health and lead to a longer, happier life. (Also sold separately for £15).
Uplifting & relaxing, their Jasmine Bath Oil disperses instantly into the water, moisturising your skin and calming the senses. The perfect addition to your bath ritual which not only relaxes you, but has been proven to boost immunity and improve sleep quality. (Also sold separately for £45.95).
Gorgeously fragrant body oil with a velvety, luxurious texture. Use in a bath as part of your bathing ritual or as a massage oil. St John's Wort, Rosehip, Jojoba, Carrot, Marigold, Rose & Jasmine combine to deeply replenish the skin leaving it soft and supple. This heavenly oil can double as a body perfume, and even a hair oil for added shine. (Also sold separately for £36).
Ideal for bringing magic into your daily life, banishing negative energy and attracting love energy, both romantic and self-love. (Including Limited Edition Love Candle)
It's everything you need to live life with love!
This year, Valentine's Day is set to be unlike any before. However, everyone – in love or not – can have a Valentine's Day to remember, at home with Sonos.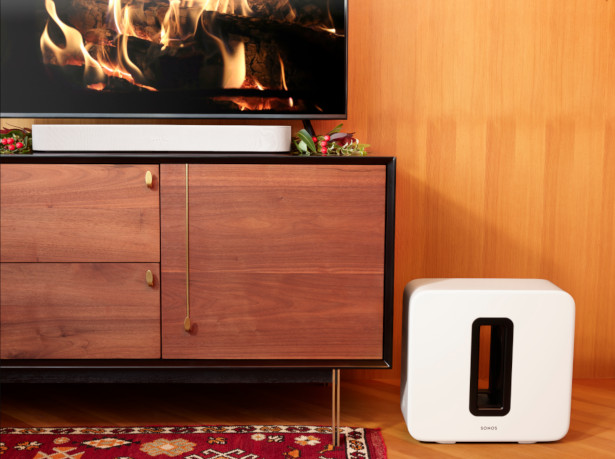 The wide range of premium quality sound speakers and soundbars will ensure that great sound, and love, is in the air. From speakers providing the perfect soundtrack for a delicious at home dinner, to soundbars that guarantee a cosy movie night to remember with friends or loves ones; give the gift of music and premium quality sound this Valentine's Day.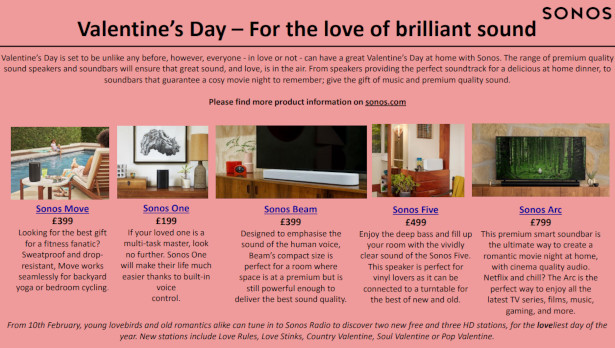 Boity Pink Sapphire Eau De Parfum
100 mL e 3.4 fl.oz
A poetic, modern fragrance created to express the perfect harmony of sensuality and strength. The Pink Sapphire fragrance from Boity captures the essence of powerful elegance and what it means to be a fearless woman.
The Stone: The Pink Sapphire is a rare, vibrant gem that symbolises feminine wisdom and the true strength that comes from aligning your heart with your mind.
The Fragrance: Delicate sugar and jasmine notes play against a tangible saltiness, with notes of wild marigold, French lavender and tangerine adding freshness and clarity. Harnessing the power of modern alchemy, the best of nature has been combined into a fragrant story about our inherent duality and the perfect harmony that exists within each of us.
Pink Sapphire from Boity is a powerful, elegant fragrance for equally powerful, elegant women.
Top Notes: Tangerine, Sugar, Wild Marigold
Heart Notes: Jasmine, French Lavender, Amber
Base Notes: Salt, Moss, Cedarwood
DIRECTIONS:
Apply your perfume to these points — namely, the inner wrists, the base of the throat, behind ear lobes, in the cleavage. As you wear your perfume throughout the day, it will react with your body heat and continue to emit scent.
Love Is A Gift
With Valentines around the corner this year it looks like no flash restaurants, fancy cocktails, or swanky hotels. Whilst being housebound may be like the reoccurring Groundhog Day, it does not mean love has to freeze. Relight the flame with these unique gifts this Valentines.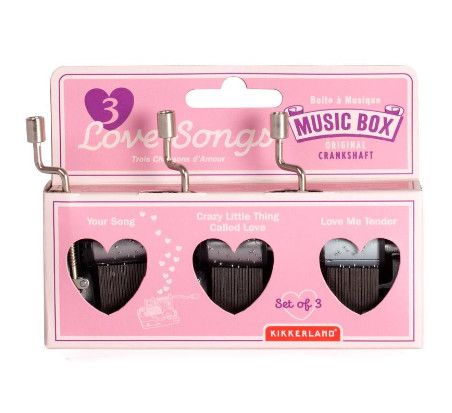 The 3 Love Song Music Box Set £19.20 from Fred Aldous plays 3 different songs for your sweetheart. Just wind it up and they will gently play Crazy Little Thing Called Love", "Your Song" and "Love Me Tender".
The Mini Easel Set £16.49 from Trouva is ideal to make a special night in. Whilst you can't reserve your favourite restaurant you can book your dining room table make a special night in for your loved one.
The One Hand Server £10 from Kikkerland carries one bottle and two glasses, allowing you to glide across the dining room in style. Red, white, rose or fizz, the choice is yours.
The Bottle Top String Lights £5 from Kikkerland slip inside any bottle, making it a beautiful centrepiece. Perfect mood lighting for the perfect date.
The Dual Heart Phone Charging Cable £16.49 from Trouva allows you to share the power to charge both your phones. Get ready to make some memories and snap some stunning photos.
The Copper Mobile Photo Clip £6 from Oliver Bonas allows you to hang your favourite snaps new and old, from that first date, holiday, engagement, or night out this clip looks divine.
The Huckleberry Popcorn Maker £18 from Urban Outfitters perfect for a back garden chimenea or firepit. It may be cold but watching the corn pop will heat up any heart.
The Morph Heart Mug £15 from Trouva changes colour as it's filled with hot drinks, like a creamy hot chocolate to finish off the evening. Warm inside and out.
The Bath Tray £31 from A Place For Everything helps you relax in a hot bubble bath, holding everything you need as you unwind.
The His and Her Bamboo Toothbrush Set £4.99 from Stanfords Cleans for fresh breath before a cuddle and a kiss. Made from sustainable bamboo it ensures you are making good environmental choices.
Celebrating 100 Years
Petrossian: Purveyors of the World's Most Indulgent Delicacies

"The best leather goods do not make an Hermes bag. The best champagne grapes do not make Dom Perignon, nor do the best sturgeon eggs make Petrossian caviar. None of these exist without the talent of the craftsman, or rather, the artist." – Armen Petrossian.
The Petrossian Family has been sourcing and maturing the world's finest caviar since they first brought this incredible delicacy to Paris in 1920. Over the last century, Petrossian has mastered the art of caviar, and learned how to pair the perfect caviar with the most discerning clientele. Their passion and commitment to excellence has made the Petrossian name synonymous with timeless elegance and sophistication.
Having launched their UK online store in 2020, the French luxury food retailer offers nationwide access to an acclaimed range of specialities, with guaranteed delivery within 24 hours and same day courier service in London (by request). From expertly matured caviars and beautifully smoked salmons to truffles, creative dips, condiments, sweet treats and spreads, every delivery is beautifully packaged with a personal touch, to match the quality and sophistication of the products. So whether you're celebrating a birthday, special occasion or just a normal Thursday, Petrossian will have the perfect delicacy to lend an elegant and unique element.
Back then…
In 1920, brothers Melkoum and Mouchegh Petrossian arrived in Paris and began a legendary love affair between caviar and the City of Light. One hundred years
on, their first boutique still thrives on Boulevard de la Tour-Maubourg. Petrossian caviar is now enjoyed across the globe and is widely recognised
as the world's finest expression of this enigmatic egg.
Originally from Armenia, the Petrossian Brothers brought their ancestral knowledge and a commitment to craftsmanship, which had been honed on the banks of the Caspian Sea for centuries. In Paris, they found a rich appetite for luxury, elegance and taste. Quickly branching into smoked fish and other fine foods, the brothers continued to apply their passion, rigorous standards and a few trade secrets to the art of caviar.
Now…
From that single boutique, Petrossian caviar grew into a global sensation. Now, the family owns and operates restaurants and boutiques in Paris, New York City and Los Angeles with the same care and bespoke service as they offered in 1920. Here in the UK, the products can be discovered at the table of the finest restaurants, as well as in the Harrods Food Hall, and more recently, available to order from the new website.
Founded as a family company, the brand remains so, to this day. Mikael Petrossian, grandson of Mouchegh, currently presides over the company, and though still young, a fourth generation of Petrossians is waiting in the wings to carry on the family's commitment to excellence for years to come.
Just like their ancestors, the Petrossian Family still tastes and tests the caviar personally. Combining their own experience with time-honored traditions and family secrets, they can ensure that every bead of caviar meets the highest standards.
For more information and orders please visit www.petrossian.fr/uk_en
Free delivery on all orders over £120. All products are delivered in a branded, insulated cooler box with ice packs to ensure goods are fresh, chilled and ready to serve.
Guaranteed delivery within 24 hours in England and same day courier service in London (upon request).
Valentine's Day Gift Guide
HP UK, 2021
HP U27 (27") 4K IPS Wireless Monitor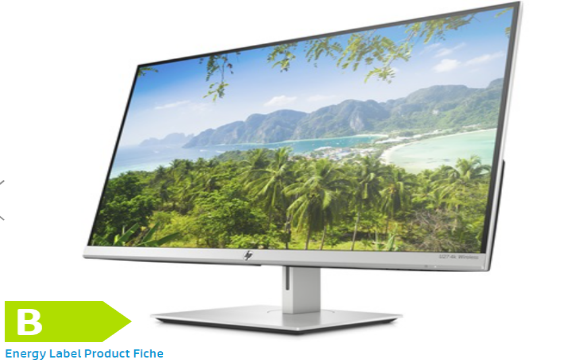 Experience 4K[1] resolution with a wireless sharing PC monitor that's built for both work and play. With reduced latency, you'll complete tasks with ease and stream picture perfect content. Now you can enjoy the freedom to connect to your PC wirelessly, or wired. And with 4K resolution, an adjustable stand, and excellent down firing speakers — get ready for quality like you've never seen.
Link to HP Store page
£ 469.99
Use code LOVE4K to save £30
HP Pavilion x360 14-dw1001na Convertible Laptop Core i5
Be free to create, share, and connect in more ways on a powerful convertible laptop designed to move with you. Streaming, chatting, and getting things done is way more fun when you find your perfect position. Flex, bend and flip from anywhere with a 360-degree hinge and long-lasting battery life.
Link to HP Store Page
£730.00
HP Pavilion x360 14-dw1003na Convertible Laptop Core i7
Be free to create, share, and connect in more ways on a powerful convertible laptop designed to move with you. Streaming, chatting, and getting things done is way more fun when you find your perfect position. Flex, bend and flip from anywhere with a 360-degree hinge and long-lasting battery life.
Link to HP Store Page
£929.99
HP Chromebook x360 14cca0003na Convertible Laptop
Experience the performance, versatility and standout features of the HP Chromebook 14 x360 convertible that helps you multitask between work and play without skipping a beat. Beautifully equipped with a powerful Intel® Core™ processor and flexible 360-degree hinge, this slim PC is designed for everything you do and so much more.
Link to HP Store Page
£499.00
REVEALED: THE NOSTALGIA DRIVING DEMAND FOR THE PS2 AND THE OTHER RETRO CONSOLES THAT BRITS WANT BACK

22% of Brits aged 16-34 say they still feel nostalgic towards the PlayStation 2
The original PlayStation is the most popular console of all time
The Nintendo DS is Gen Z's favourite retro games console
FOLLOWING the announcement of the PlayStation 2-themed PS5, Britain's favourite retro games consoles have been revealed.
The enthusiasm from Sony fans following the announcement of this 'retro-inspired' model was no surprise considering the PlayStation 2's continuing popularity.
Money.co.uk's Retro Tech report found that a staggering 53% of Brits aged under 35 owned the PlayStation 2.
Furthermore, 22% of Brits aged under 35 said they still feel nostalgic towards the PlayStation 2 console.
According to the study of 2,000 British adults, the PlayStation 2 isn't the only retro device that Brits would like to see inspiring future games consoles.
The original PlayStation was even more popular than its successor, with 60% of under 35s having owned this iconic console – making it an obvious choice for the next 'retro-inspired' PlayStation console. Almost 1 in 5 of Brits aged 16-34 still miss this device.
The research found that it is not only Sony's consoles that Brits have fond memories of.
The handheld Nintendo DS, which launched in the UK in 2005, is the games console 16–24-year-olds miss the most.
More than 1 in 4 of this age group feel nostalgic towards the device, with an impressive 65% having owned this pocket-sized console at some point.
Nintendo's first handheld game console, the original Gameboy, proved most popular amongst millennials – not only did half of 25-34-year-old British adults own this device, 27% still feel nostalgic about it today.
Salman Haqqi, personal finance expert at money.co.uk comments: "It's fun to look back at the iconic games consoles through the ages and see just how much this tech still resonates with Brits. Given our findings, it's no surprise that Sony's retro-inspired PS5 has captured the nation's attention.
"The Retro Tech report found that not only were many Brits still nostalgic towards consoles such as the PlayStation and Gameboy, but how much people were willing to spend on some of these pioneering pieces of tech.
"Some retro consoles have since become sought-after collector's items – the original Gameboy, which first retailed in 1989 at £67.40, now retails on average for £192 on eBay."
To celebrate the nation's favourite retro gadgets, money.co.uk has created a visual timeline featuring some of the most iconic tech launches of the last century, their launch dates, original cost at the time of launch, costs with inflation applied and resale costs. To view the timeline, visit: www.money.co.uk/guides/retro-tech
To help you save on new, or nostalgic, games consoles, discover money.co.uk's great range of 0% purchase credit cards that provide long interest-free periods with low APR. For more information, visit: www.money.co.uk/credit-cards/0-purchases-credit-cards.htm.
YuJet – An Outdoor Gift to Experience for Valentine's Day
YuJet, the electric surfboard, is perfect for the water-lover or adventurer who is hard to impress and seems to have everything.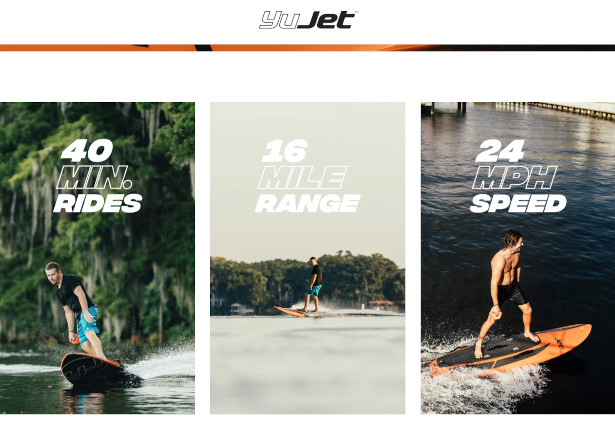 Beginners and beyond: No matter your skill level or age, most first-time riders are able to stand within 5 minutes on the board. More advanced riders can toggle between modes on the handheld remote to unlock full riding performance
Powerful, yet safe design: With up to 40 minute rides (or more with an interchangeable battery), the YuJet Jetboard allows a 16 mile range and goes up to 24 mph in speed. Durable neoprene handles are soft to the touch to prevent injury when falling, but strong enough to handle anything
Good, clean fun: No harmful emissions and zero noise pollution, YuJet is eco-friendly and has requires no gas, making it more cost-efficient than other water toys
Website: https://www.yujetusa.com/
Available to purchase with a 2 weeks shipping time: www.yujetusa.com/products/yujet-jetboard
Price: $9,999 (Financing is available via Affirm)
the pet lady
Top Gifts
Fresh Cut Roses Pet House Candle: Pet Odor Candle with 100% Soy Wax – One Fur All
www.onefurallpets.com/products/fresh-cut-roses-candle $21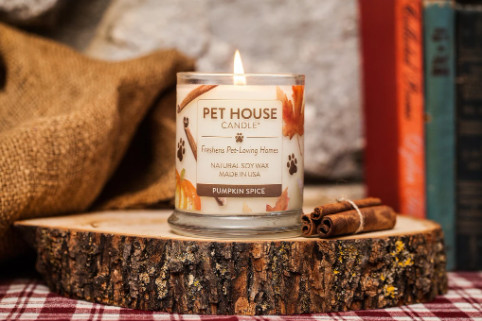 One Fur All Pet House Candles make awesome gifts! There are over 40 fragrances to choose from to find the perfect smell for the special someone on your list. Choose from full size candles, mini candles, wax melts, car fresheners and air sprays. They are made in the USA with soy wax. They smell amazing and get rid of any unpleasant odor. www.onefurallpets.com/products/pumpkin-spice?_pos=10&_sid=d1602b647&_ss=r
Connection Apps Inc.
theconnectionapp.com
The Connection App for Couples
Build the Relationship Habits that Generate that Honeymoon Feeling.

There is a big difference between knowing someone loves you and actually physiologically experiencing the feeling of love.
The Connection App for Couples helps you build easy habits that have been proven to generate a positive physiological response in another person. Practicing these habits will not only make your partner feel loved and appreciated, they will also improve your health and wellbeing.
Download The Connection App for Couples to integrate the Connection Habits into your daily routine. Don't make the mistake that simply knowing more about a subject will change your results. Only new actions create new results so learn from behaviour masters
In order for a behavior to happen you need 3 things, motivation, ability and a reminder.. If you are reading this, you are already motivated and when you download The Connection App, you will get daily instructions to make it easy to take action along with reminders just when it is time to take action.
Flowers, dates and gifts are great but the effect quickly wears off. When you lose habits that cause conflict, and exchange them for habits that make your partner feel loved, you will give a gift that lasts a lifetime.
Simplay3
This gift is for all the book lovers who truly believe sharing is caring. Simplay3's Sharing Library simplay3.com/sharing-library/ is a perfect gift to show you truly know the other person. Covid-19 has made it so hard for people to connect, but this sharing library makes it easy to connect with the ones you love through literature. This is your new socially distanced book club!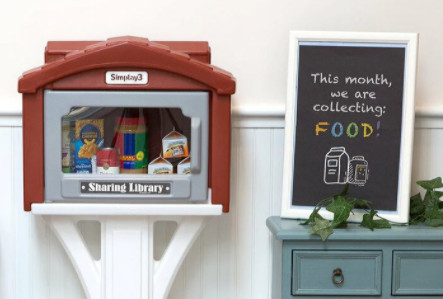 Simplay3 also has many gifts for children this Valentine's Day. The Rock and Roll Teeter Totter simplay3.com/kids-toys/rock-roll-teeter-totter/ is a great gift that will keep the kids playing all year long. The Teeter Totter is a great gift for Valentine's Day because it takes two to play!
Scalp Micropigmentation (SMP): The Perfect Gift For Your Special One
With Valentine's Day around the corner, you might be scrambling trying to find the perfect gift for yourself or for your hubby. Let's face it, you or your significant other might not have the best hairline at the moment.
What a better way to spruce up your appearance with Scalp Micropigmentation. Thousands of men are struggling to find a solution to their hair loss problems, thankfully, the new technology of Scalp Micropigmentation will help your loved one get the shape and style they want to create a stunning new look.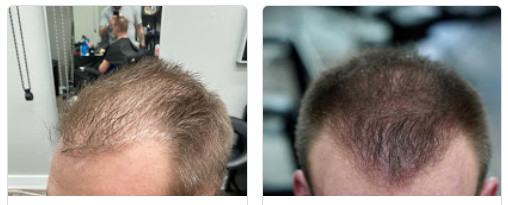 (Photo Credit – Mai Tie Productions)
South Florida's premier Master Barber and SMP expert, Taylor Perry, has been building up his client's confidence and style for more than 20 years.
This new technology, SMP, is a perfect holiday gift idea for any gentleman! Scalp Micropigmentation (SMP) gives you the confidence of long-lasting, low maintenance, natural-looking results that last for years.
Jalpa Pandit, a Jewelry Designer & Gemologist
Taking legacy or unloved pieces and transforming them into modern heirlooms.
A curated collection of modern & trendy pieces that make beautiful gifts or additions to what you already own!
www.jalpapandit.com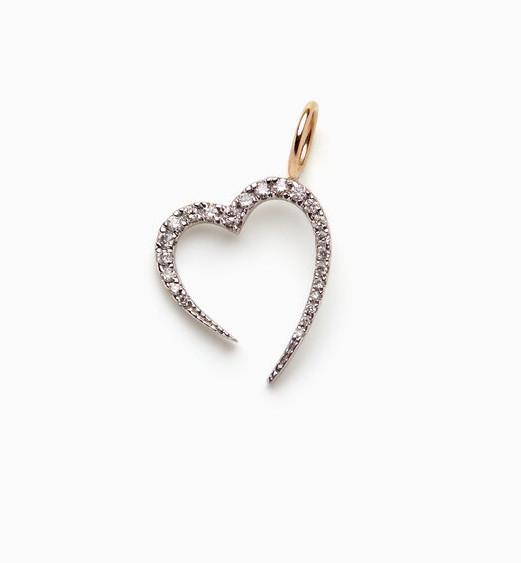 "With over 20 years of experience in the jewelry business, I have worked with some of the most prominent American brands and have built grass root alliances through the industry over the years. You would be pleased to know that all of my jewelry is designed and Made in New York City; hand-crafted by some of the most skilled artisans and at extremely affordable prices.
Determined to be a part of the movement to shatter the glass ceiling, I have made it my mission to work with only the best in the industry and – whenever possible – women-owned enterprises who share my commitment to quality and exceptional craftsmanship.
Here are a few of my favorite picks to make Valentine's Day special for your loved ones this year. "
PAVE HEART CHARM on MINI ERIN CHAIN (sold separately) This is a great piece that you can not only wear everyday, but add charms to for those special moments in your life.
CHARMS on MINI ERIN CHAIN NECKLACE or BRACELET (sold separately) Build your own modern heirloom with different charms on a bracelet or necklace that you can always add to!
DISCO NECKLACE or DISCO EARRINGS – a hue of rainbow sapphires with a modern take that you can wear from day to night. This is a perfect gift for your loved one who loves a pop of color!
INLAY HEART necklace – available in Black, Red and Mother of Pearl White.
Janny Taylor Artist, Author, Imagineer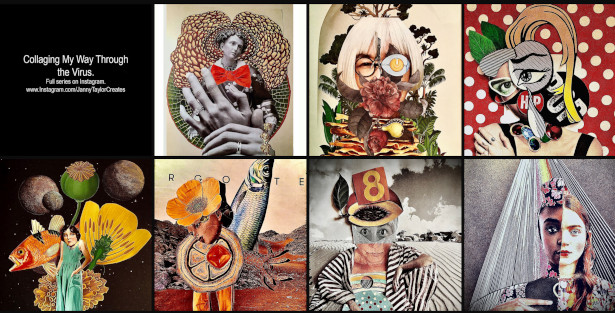 Love Is In The Air
SUPPORT the ARTS with an amazing gift for your loved one. Only 5 limited edition pigment ink on archival rag, 11" x 14" Mixed Media, Digitally Mastered prints are available at $95.00 each from Janny Taylor, award winning artist.
JannyTaylorCreates@gmail.comIG: @JannyTaylorCreatesWww.JannyTaylor.com
POSTAL PETALS
www.instagram.com/postalpetals/
www.postalpetals.com/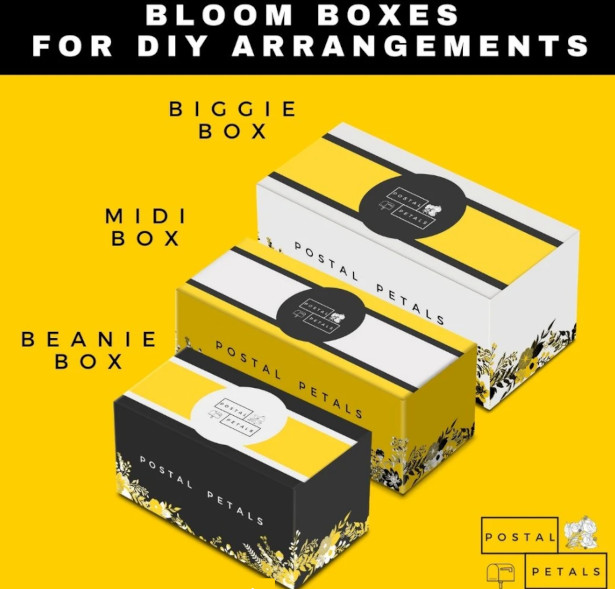 Postal Petals is a farm-direct bulk bloom box delivery service for DIY floral arrangements. We operate much like a farm-to-table produce box service, shipping handpicked boxes of fresh, seasonal flowers from one of our nearly 20 domestic, eco-friendly farm partners. Shipping across the continental US, our website offers consumers a selection of carefully curated bloom boxes featuring each farm's seasonal best, all at a competitive price point when compared to a traditional flower retailer. In addition to flower care and design tips found on the website to assist with creating DIY arrangements, we offer a series of private and semi-private virtual flower arranging workshop experiences to provide a fun and engaging activity with co-workers, friends and family while getting design tips from a floral professional. Postal Petals offers three box sizes, each including between six to 15 bundles of fresh flowers for clients to design and arrange as they wish. Boxes range in price from the $89 Beanie Box to the $179 Biggie Box and are available as either a one-time purchase or as a regular delivery service with one of our subscription options. Each box arrives within 36 hours of harvest, ensuring a longer shelf life.
Milano Luxury Flatware Set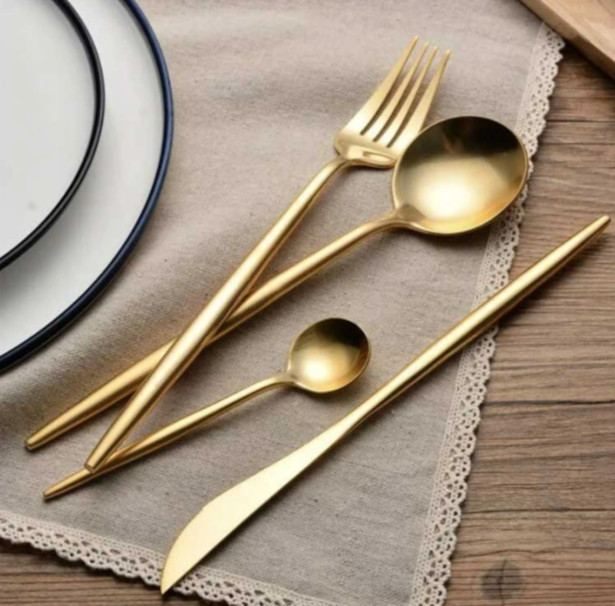 Add a unique dining experience to your home with the Milano Luxury Flatware Set… fine, artsy, simply beautiful!
This flatware set makes a modern statement with every meal.
A simple, yet great choice that definitely makes your partner smile once you hand it over on Valentine's Day!
artydome.com/collections/best-sellers/products/milano-luxury-flatware-set
Edible Valentine's Day Gifts from Fireman Derek's, Salt & Straw and more!
A few edible Valentine's Day offerings from nationwide shippers: Salt & Straw, Fireman Derek's Bake Shop, Chef Isaac Toups x Spiceology & Wild Fork Foods. Perfect for the foodies in your life, see Valentine's Day 2021 edible gift ideas below
Cajun Spice Blends from Chef Isaac Toups
Looking to spice things up this Valentine's Day? James Beard Finalist and BRAVO Top Chef Fan Favorite, Isaac Toups, owner of Toups Meatery and author of Chasing the Gator: Isaac Toups and the New Cajun Cooking (Little, Brown and Company) knows how to turn up the heat….in the kitchen. Toups has introduced a brand new spice line featuring four bold and distinct blends. Available individually, as well as in bundles, which make for the perfect Valentine's gift, spices can be purchased online at
ISAAC TOUPS SPICEOLOGY. Bundle spices and the book for a true foodie treat.
HEATWAVE BURGER SEASONING: The perfect blend of black pepper, chile de Arbol, Aleppo pepper and salt adds just the right amount of heat.
FRYCLONE FRY SEASONING: With parmesan, vinegar, horseradish and those simply delicious green chiles, this is the perfect flavor storm to shake on some hot fries, mac and cheese, popcorn, potatoes (even the baked kind) and veggies.
THUNDERDUST ALL-PURPOSE CAJUN: Meet Chef Toups' modern-day take on the Cajun holy trinity, Thunderdust. This all-purpose Cajun seasoning is packed full of onion, bell pepper, celery, white pepper and garlic, because where there's Isaac Toups, there's always garlic.
LOUISIANA LIGHTNING CAJUN SEAFOOD SEASONING: Shrimp, crabs, crawfish… pretty much any seafood is better when you boil, BBQ or grill it the Cajun way. Salty, spicy goodness packed with mustard, white pepper, celery salt, garlic, and cayenne pepper is the perfect creole seasoning.
IMAGES: Spiceology x Isaac Toups – Photo Credit Denny Culbert
Fireman Derek's Bake Shop
Valentine's Day can be made a lot sweeter with the addition of Miami's notorious treat emporium, Fireman Derek's Bake Shop. Available for purchase via Goldbelly and shipping nationwide, guests can celebrate the sweetie in their lives with any of Fireman Derek's signature pies such as Key Lime, Apple, Salted Caramel, Guavaberry, Pecan and variety packs of Cookies and Brownies. All confections are made-to-order, prepared under strict food safety protocol and refrigerated to ensure safe consumption and timely delivery for your Valentine's Day plans. Fireman Derek's – Wynwood is located at 2818 N. Miami Avenue; Telephone: (786) 703-3623; Fireman Derek's – Coconut Grove is located at 3435 Main Highway; Telephone: (786) 502-2396. Follow Fireman Derek's on social media: @fdpies. To order online, click HERE; firemandereks.com.
Salt & Straw x The Salty Donut
Portland-based ice cream shop, Salt & Straw, and Miami favorites, The Salty Donut, are teaming up to make this Valentine's Day extra sweet with a not-to-be-missed collab. The two nationally-recognized brands have co-created a Valentine's Day pint pack including five (5) exclusive, limited-time flavors that make the perfectly indulgent gift to show love to a partner, friends, family or yourself! Available for national shipping through Salt & Straw's website only, the specialty pack will launch on February 1 and be priced at $65 + shipping. Limited quantities of the packs will be available until sold out. Flavors include Sticky Bun Donuts with Pecan Toffee Ribbons – glazed brioche donuts, pralined pecans and brown sugar rum ice cream; Chocolate & Hazelnut Donuts with Hazelnut Praline – chocolate glazed brioche donuts, caramelized hazelnuts and honey marshmallow; White Chocolate Tres Leches Donuts with Toasted Meringue – glazed brioche donuts, white chocolate stracciatella, toasted marshmallows and sweetened condensed milk ice cream; Red Velvet Cake Batter with Chocolate Donuts & Cheesecake – chocolate brioche donuts, chocolate red velvet ice cream and liquid cheesecake; and Strawberry Shortcake Crumble Donuts with Strawberry Jam – glazed brioche donuts, vanilla beans and PNW strawberry preserve. Quantities for the Valentine's Day flavors are limited so it is encouraged to order sooner rather than later. www.saltandstraw.com.
Wild Fork
Wild Fork – the South Florida-based meat and seafood market known for quality, affordability and variety, now offers bundled gift sets that are perfect for Valentine's Day gifting and available for delivery nationwide. These creatively curated gift boxes appeal to every palate – from Wagyu steak and seafood to eight different smoked salmon flavors, there's truly something for everyone. Wild Fork is also closely attuned to budget with gift boxes starting as low as $45. Whether you're on a budget or looking for luxury, it's perfect for the food lover in your life. Everything is shipped frozen and arrives within 24 – 48 hours, depending on the zip code.
For the Adventurous Foodie: The Curious Chef is the perfect gift for the bold epicurean on your list. Priced at $130.74 with 11 pounds of some of Wild Forks' most unique items, this gift contains enough food to serve 5-8 people.
For the Burger Devotee: Don't we all know someone who would eat burgers everyday if they could? The Burger Lover is over 13 pounds of proteins and accompaniments priced at $97.53 (serving 7-10 people) that will wow the burger aficionado in your life.
For the Bagel Boss: Perfect for brunch, appetizers and everything in between, Wild Forks' Smoked Salmon Selection provides two pounds of smoked salmon including original oak, gravlax, garlic and pepper, mojito, gin & tonic, whisky & honey, hot smoked salmon and peppered hot smoked salmon; priced at $44.47.
For the Steak Lover: The Butcher's Choice will earn you respect from the steak king or queen in your life with this incredibly extravagant but well priced selection of exquisite cuts of beef. Priced at $258.66 it includes 14 pounds of world class protein (serving 7-11 people).
Other gift box options include The Captain's Catch (seafood); The Wild Array (exotic meats including ground wild boar and quail) and Wild for Wagyu. For full information on how to order, list of local stores and where Wild Fork ships, please go to wildforkfoods.com/pages/wild-fork-gifting.
IMAGES: Wild Fork Gift Sets
Discover the perfect piece that will make your partner smile…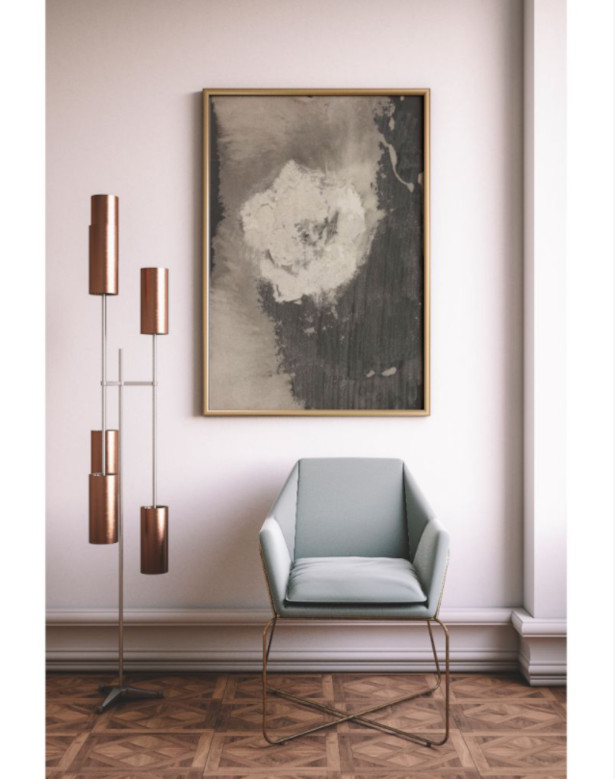 Discover the perfect piece that will make your partner smilethis Valentine's Day. You need a giftfor your partner that is personal, affectionate, and looks like you didn't justbuy it on your way home from work! Giving them a beautiful piece of art to display in their homeis something they will remember and admire forever.
Here are a few prints we love:
Abstract FlowerPainting: curatedmuseumprints.com/product/flower/
MountainLandscape in the Evening Sky: curatedmuseumprints.com/product/mountain-landscape-in-the-evening-sky/
Landscapewith a stream: curatedmuseumprints.com/product/landscape-with-a-stream/
Peacocks: curatedmuseumprints.com/product/peacocks/
The DanceClass: curatedmuseumprints.com/product/the-dance-class/
ThreeBlack Horses: curatedmuseumprints.com/product/three-black-horses/
Whether your partner loves flowers, landscapes, or animals, we've got you covered. You can checkout our entire collection at curatedmuseumprints.com.
TOA Waters
Bubble Baths for the Rugged Individual this Valentine's Day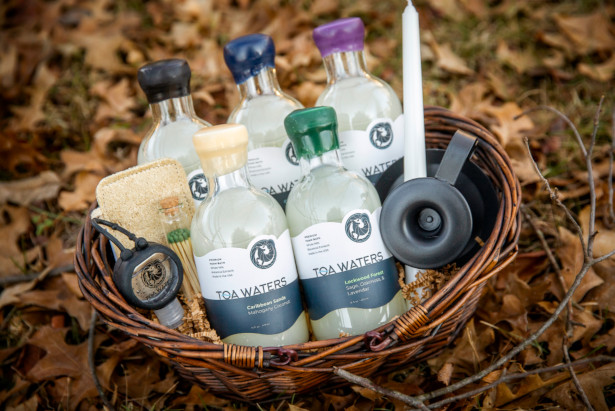 TOA Waters provides premium bubble baths for the rugged individual. We're not your typical rose-petal, pinky-up scented bubble bath company. Prepare to hike through a forest or swim in the Red Sea – all in the comfort of your tub.
Our bubble baths are bursting gender stereotypes, one bubble at a time. Men no longer have to worry about what indulging in a bubble bath will do to their image. And women, who ever said that flowery scents and a side of glitter are all that is appropriate for you? The perfect gift for the Rugby player at heart 🙂
Our bubble baths are enriched with whole milk, B-vitamins, calcium, and much more. Best ingredients = "touch-me-now" skin.
Our signature scents include elements like cedar wood, oak moss, smooth spices, citrus, and dark cocoa. Plus, our small business products are proudly made in the USA.
With stresses at an all-time high (post elections, a pandemic, etc), a nice warm bubble bath is exactly what the doctor ordered to ease stresses, soothe your mind, and relax sore muscles. Plus, they're super romantic for you and your love one this Valentine's Day, even for the most difficult shopper. Or give the gift of a relaxing night off for your mom this Mother's Day.
Recently featured in NorthJersey.com and the Frederick News-Post.
To view their bubble baths and Valentine's Day gift sets visit www.TOAwaters.com.
GET HOT (OR STAY COOL) BETWEEN THE SHEETS THIS VALENTINE'S DAY
A REVOLUTIONARY DUAL TOG DUVET THAT PROVIDES ANOTHER REASON TO SPEND THE WHOLE DAY IN BED THIS VALENTINE'S DAY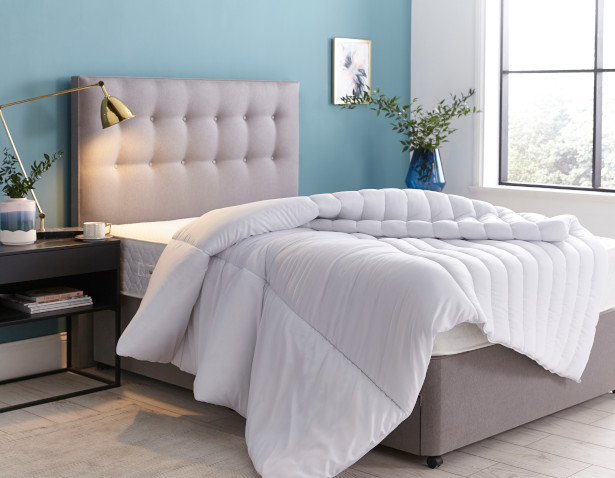 Celebrate the most romantic night of the year with Silentnight's dual tog duvet that allows each partner to select how warm or cool they like their side of the bed, solving bedtime barneys between couples.
According to a survey*, a quarter of British couples regularly argue about their duvet and 14 per cent of sleepers say their partner hogs the duvet throughout the night.
Silentnight's dual tog duvet could be the simplest solution of all when it comes to bedtime bickers.
This sleep saviour, the Yours and Mine dual tog duvet, will transform bedtime for couples by ensuring that both partners are kept at their optimum temperature for ultimate comfort.
This brilliant design features an increase in channel stitching on the cooler side to allow more air circulation, creating cool spots for a refreshing night's rest. The warmer half of the duvet has reduced stitching, so it can retain more heat and create a snug environment, for the one in the couple that enjoys a cosy night's sleep.
Hayley Chaytor, spokesperson for Silentnight, said: "Having a great night's sleep is essential in helping people to function throughout the day. Silentnight wanted to ensure that individual's ideal sleep environment was uncompromised by bedtime bickering, especially on Valentine's Day.
"We created the Yours and Mine dual tog duvet to help prevent squabbles in the household and allow everyone to create their own sleep haven. To make this work, the duvet has a unique design of two togs in one, a higher tog is featured on one side to allow warmth and the other half is created with a lighter tog for a cooler night's sleep."
The dual tog duvet is wonderfully soft to the touch, made from a soft microfibre cover and filled with huggable hollowfibre, it offers couples the chance to immerse themselves in comfort on both sides of the bed.
The patent pending Yours and Mine dual tog duvet comes in two different tog types. The 13.5tog to 10.5tog is perfect for those chilly winter nights, then when summer arrives and the nights get warmer, you can change to the duvet with a 7.5tog to 4.5tog.
Silentnight's Yours and Mine dual tog duvet starts at £40 and is available online at Silentnight, Amazon, Very, Wayfair and Sleepy People.
Silentnight are also running a promotion to claim a free limited edition branded eye mask on selected packs of the Yours and Mine dual tog duvet – now that's a dreamy deal!
City is thoughtfully designed to be adaptable; whether you want to pop to the local shops, meet up with friends, commute to work or enjoy a long weekend ride with the family, the City e-bike is the perfect choice for you from our range. With a 2-year warranty, this step-through, unisex design includes 26" wheels with double wall aluminium rims, a front carrier, basket and rear pannier for those essential items on your trip.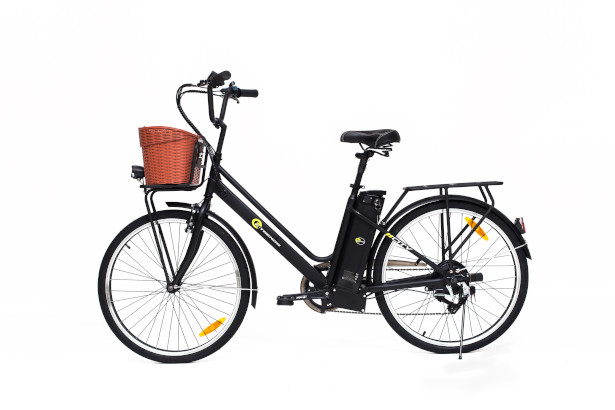 Making the City your ideal ride is easy, with 6-speed Shimano gears you can change up or down to suit your speed or terrain. Take control and make your journey even more comfortable with the adjustable handlebars and adjustable sprung saddle. Staying safe is no problem with the LED front and rear lights and front and rear mud guards to reduce splash back, so you can arrive at your destination safely and in style! Whether you are enjoying the weekend on two wheels or making your way into work, the City bike is the perfect choice for the style conscious cyclist.
The E-Trends City bike is available from £899.00*
E-Trends City Bike Features
Adjustable handlebars
Adjustable sprung saddle
Front and rear mud guards
LED front and rear lights
6-speed Shimano gears with R:6S thumb shifter & derailleur
Front V-brakes and rear drum brake
17.7-inch steel frame
26-inch wheels with double wall aluminium rims
Suitable for riders up to 120kgs / 264 lbs
Dimensions 184cm x 66cm x 112cm / 72.5″ x 26″ x 44.5″
Total weight 29.5 kg / 65 lbs
Includes front carrier, basket, and rear pannier
36V*10AH Lithium ion removable/lockable battery
Recharge time of 5-6 hours
250W motor
3 Pedal power-assist modes and 6km/h pushing mode
LED battery level indicator
Range of 30-35 miles / 48-56 km (dependent on terrain, style of riding, weight carried and level of assist)
Assistance provided up to 15.5 mph / 25 kmh
Battery warranty: 2 Years / 700 charges (battery must be fully charged at least once a month).
E Trends Fly – Foldable and Portable
With the impressive power of an electric bike and the convenience of a folding bike the E-Trends Fly e-bike is designed for families who want to maximise storage space and have to commute to work. In the city or country, the Fly is designed to make travelling simple and hassle free, the foldable and portable Fly makes taking your bike on public transport easy.
A close up of a motorcycle
Once you reach your destination it takes seconds fold up your bike, using the simple unlocking mechanisms your Fly will become a neat, discreet bike. Whenever you are ready, within moments of unfolding the Fly, it's a fully functioning, powerful e-bike once more. Getting to meetings or catching your train on time without breaking into a sweat, with the 250w motor, means you always travel in style. With a range of up to 19 miles, the E-Trends Fly is ideal for that commute to work, shops or even for heading out for a ride with friends and family at the weekend. When you get home just fold up the Fly; designed to be lightweight and streamlined, this stylish bike is perfect for any rider where space and convenience are essential.
Charging the Fly is quick, in just 4 hours it's ready to go and you can remove the battery for easy charging. The mounted battery display on the handlebar lets you check in seconds how fast you are travelling and how much battery life is left. When you need an extra pedal power boost, the speed sensor will kick in. Single speed assistance ensures you can start your journey swiftly and smoothly. There's no need to compromise comfort with the Fly,
with adjustable cushioned saddle and handlebars and 2-year warranty those looking for an introduction to the world of eco-friendly commuting can do so in comfort with this fantastic entry level folding e-bike.
The E-Trends Fly bike is available from £699. Visit www.e-trends.co.uk
E-Trends Fly bike features:
Minimal assembly
Adjustable handlebars and saddle
Front & rear mud guards
Reflectors
Single speed (no gears)
Front & rear alloy V-brakes
16-inch steel frame
20-inch wheels with aluminium rims
For riders up to 120kgs / 264 lbs
Dimensions: 155cm x 51cm x 109cm / 61″ x 20″ x 43″
Folded dimensions: 86 cm x 33 cm x 63 cm / 34″ x 13″ x 25″
Total weight 23.5 kg / 52 lbs
Includes rear pannier
36V*7.5AH Lithium ion removable/lockable battery
Recharge time of 4 hours
250W motor
Pedal power-assist up to 15 mph/24 km/h and 6 km/h pushing mode
Battery indicator display on handlebar
Range of 15-19 miles / 24-30 km (dependent on terrain, style of riding, weight carried and level of assist)
Battery warranty of 2 Years / 700 charges (battery must be fully charged at least once a month).
*Delivery to Highlands of Scotland or Channel Islands (£19.99 supplement)
Celebrate Valentine's Day at home with a three bird roast from
James Alexander Fine Foods
Enjoy a restaurant quality Sunday Roast at home with your Valentine, from Cumbria direct to your door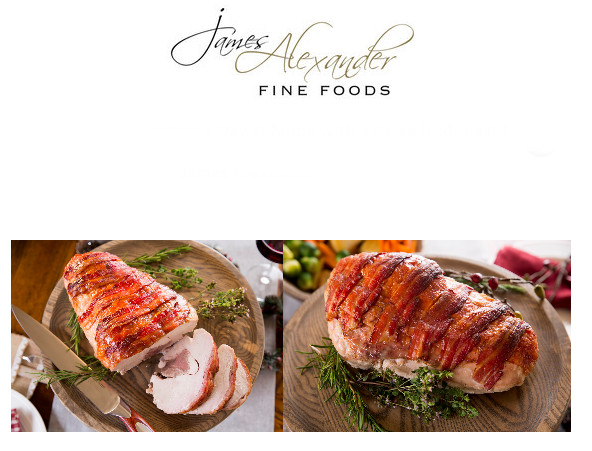 We may be spending Sunday 14th February in lockdown this year, but that won't stop the Great British spirit from powering through and celebrating at home, whether with a loved one, family, social bubble or just your dog. Designed as an alternative to 'The Great Sunday Roast', the multi award winning three bird roasts from James Alexander Fine Foods are boneless, easy to carve, full of flavour and guaranteed to impress.
The Valentine Special is 700g, and comprises chicken, duck and pheasant, expertly combined together so that each bird cooks simultaneously, and the juices combine exquisitely. Luxury gluten free pork stuffing is added for a melt-in-the-mouth texture and adding succulent flavours inside, as well as a decadent 30g jar of Truffle Honey, from the Truffle Hunter, to drizzle on top and a couple of sprigs of rosemary to add depth and visual effect.
For those looking for the wow factor, add some decadence to the weekend and go for the Full Package, which also includes Ollie & Lucy's organic sausages and smoked streaky bacon for breakfast in bed, as well as a bottle of Hawkins Bros Rose Reserve English sparkling wine, Solway Firth smoked salmon, Exmoor caviar and two pots of Baxters Potted Shrimps for a delicious starter to the roast!
PRICING:
3 Bird Roast with a 30g jar of white truffle honey: £35 including free delivery in a temperature controlled box.
The Full Package: 3 Bird Roast, Hawkins Bros Rose Reserve NV, 100g Solway Firth Smoked Salmon, 2 x 50g Baxters Potted Shrimps (one each), 10g Exmoor Caviar, Ollie & Lucy's Pork Breakfast Sausages and Smoked Streaky Bacon: £100.
About James Alexander Fine Foods
Oliver Nohl-Oser was born and bred in Cumbria, and appeared on the 2016 season of The Apprentice. Oliver lives and breathes authentic locally sourced produce, which he combines with his countryside knowledge and passion for quality British food apparent in the selection on offer from James Alexander Fine Foods. James Alexander Fine Foods brings together the very best produce that Cumbria has to offer, working closely with local producers to promote their products to a wider audience. Cumbria's unique climate, its rolling hills and downs covered with sweet scented heathers, clover and brackens produce happy animals, which leads to tender, succulent and tasty products.
Buy directly from James Alexander Fine Foods and receive free shipping directly to your door!
CELEBRATE IN STYLE THIS VALENTINE'S DAY WITH NINE ELMS NO.18
A high-end, non-alcoholic indulgence which drinks like a wine, NINE ELMS No.18 is the ideal alternative for those looking to celebrate in style this Valentine's Day, but without the booze.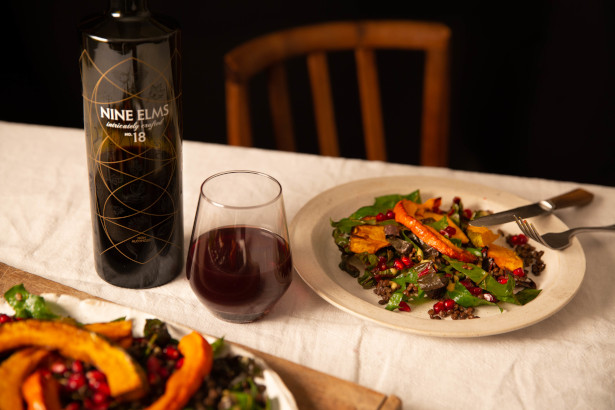 Intricately crafted from the botanical infusions of 20 different flowers, herbs and spices and the juice of 4 types of berry, NINE ELMS No.18 is specifically designed to complement good food, making it the perfect accompaniment to a romantic meal. NINE ELMS No.18 can also be combined with a good quality tonic and a slice of orange to make a delicious and stylish aperitif.
NINE ELMS No.18 arrives in a beautifully designed glass bottle, so if you want to treat your other half to a little bit of no & low luxury this Valentine's Day, it makes a thoughtful and original present. Especially for a food lovers' date night at home, NINE ELMS has also partnered with pan-European fine food specialists Saporista to bring you their Winter Warmer hamper. The perfect pick me up for your loved one this Valentine's Day, the artisan box pairs a bottle of NINE ELMS No.18 with luxurious, sweet almond treats from Spain. Together you can enjoy a glass alongside a jar of Les Garrigues 'Choco-Lux' Almonds, covered in sugar, dark chocolate and cocoa, as well as a jar of Les Garrigues Almendra Caramalizada, their wonderfully soft, toasted, caramelised almonds. Ideal for beating the winter blues, the hamper comes beautifully packaged in a stunningly printed gift box, ensuring your Valentine's Day from home is as special as ever.
Whether you're sharing your evening with a partner, mixing cocktails with a friend or simply celebrating in style solo, NINE ELMS No.18 is your perfect match this February 14th.
Bioeffect Valentine's you're sure to ❤
Give yourself some love or to your special person in your life with Bioeffect's Valentine's treat!
Bioeffect this year offers you their gorgeous Valentines gift which includes a Bioeffect headband, Imprinting Hydrogel Mask and deluxe EGF Sample Serum (the hero product) worth £35 when you spend £100 or more!
Why Choose Bioeffect?
Bioeffect uses only sustainable geothermal energy, pure glacial water and barley grown proteins, grown in an ecologically engineered greenhouse in inert volcanic pumice, to ensure its absolute purity. Formulas are hypoallergenic, paraben-free and fragrance-free.
All Bioeffect product use their special Barley Grown EGF ingredient which is like hitting the reset button for aging skin. EGF is found naturally in our own skin, but as we age we lose these valuable proteins from the age of 20. BIOEFFECT's scientists found a way to create a replica using Barley EGF that mimics the original and replenishes our skin's supply of this essential anti-aging, miracle working molecule.
Why you should try the HERO product, EGF Serum:
The award-winning EGF Serum is a revolutionary age-defying serum made up of only 7 ingredients, that significantly reduces the appearance of fine lines and wrinkles, increases skin thickness and density and restores your skin's youthful radiance (£125).
Pairs Perfectly with the Imprinting Hydrogel Mask:
Provides deep hydration, specifically designed to maximise the efficacy of EGF in BIOEFFECT serums and formulated with ingredients that minimize interference with growth factor activity (1 Mask £13, 6 Masks £70). The mask boosts the EGF results since EGF prefers an aqueous environment – so the longer the surface of the skin is kept moist, the greater the imprinting effect will be.
How better to show your love than by sharing a unique bonding experience?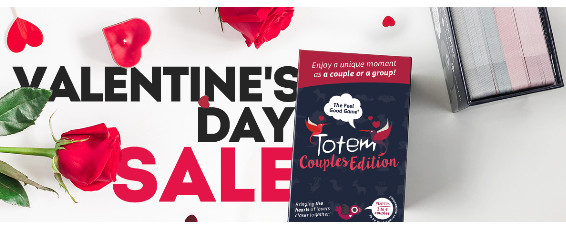 Totem Couple's Edition helps you live in the moment, see your partner with love and affection bringing out the best in your relationship!
Use code VALENTINE20 today and receive 20% off Totem Couple's Edition, with delivery guaranteed before February 14.
"This is a very sweet game. It's like going back to the days we were dating, no kids just us. It's nice to be reminded how special we are in each other's eyes. I love it!" – Pauline
Tilbea London
Back To Bed Bundle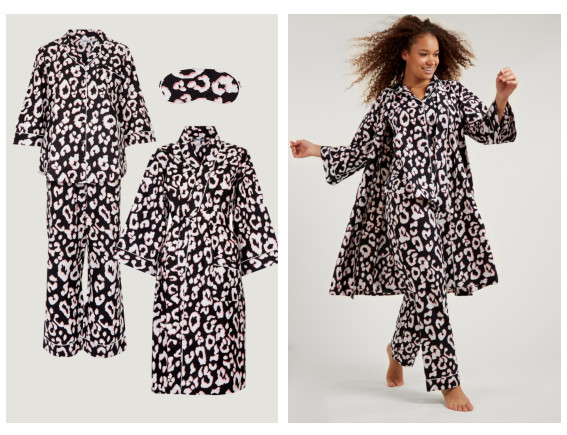 Staying in is the new going out in 2020… so let's do it in style! Tilbea London have the ultimate sleepwear bundle for you. This little bundle would also make the perfect gift for a Mum-to-be! Simply pop it in her hospital bag, she'll have all bases covered; looking fierce on the labour ward, whilst nailing that breathing!
Price: £89
tilbea.com/shop/black-back-to-bed-bundle/
Your Flavourful Food Stories recipe book released to celebrate Tilda's 50th Anniversary
New book thanks those who made the company what it is today while raising money for The Felix Project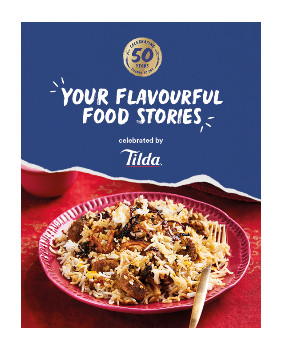 Marking half a century of supplying delicious rice, Tilda has released 'Your Flavourful Food Stories' a book filled with recipes from all the people who helped make the brand the success it is today: the chefs who won't serve anything else, foodies known for being on top of the latest trends and home cooks who serve up dishes with love. The book is dedicated to all those who go above and beyond to create the best-tasting rice dishes whether passed down through generations, inspired by their most memorable trip away or from their first discovery of the brand. To commemorate the occasion Tilda is thanking its fans, with a special collection of their favourite recipes, their stories, their Tilda moments.
The book continues Tilda's partnership with The Felix Project, London's leading food redistribution charity, which rescues good quality surplus food and delivers it to charities and schools for people in need. All the proceeds from the sales of this book will go directly towards helping get good food to people in need. Each £7.99 donation from a book purchase delivers enough food for 49 meals.
Michael Millership from The Felix Project comments: "We are so pleased to be Tilda's charity partner of choice. Tilda was one of the first producers to respond to our request for food in the early days of The Felix Project and has doubled its donations this year to help us meet increased demand. The continuing generosity of Tilda contributes greatly to our ability to supply those charities we work with and we are touched and honoured to be the beneficiaries of the proceeds from the 50th anniversary recipe book: 'Your Flavourful Food Stories.' We wish you the best of luck for the next 50 years, although we like to think Felix will be redundant by then."
Your Flavourful Food Stories is a collection of stories and recipes developed and loved by members of the Tilda family. The book includes recipes from TV Chef, Cyrus Todiwala, online cooking platform MOB Kitchen, popular influencer Lucy Parker (@Lucy_and_Lentils), loyal Tilda staff and fans and followers of the brand from the British public.
Earlier this year, Tilda challenged its fans to share their most loved rice recipes and the stories that make them taste extra special. Seven members of the public have had their recipes specially chosen for inclusion, and have won copies of the book, plus a rice bundle to say Thank You for supporting the brand. Much-loved Rice Puddings, Chicken Fried rice and a Thai Green Curry are among the winners, with heart-warming stories of family moments and traditions.
Tilda's new cook book can be purchased from tilda-rice.myshopify.com/ RRP £7.99, with all proceeds being donated to The Felix Project.
For the One You Love…Top UK Spas for a romantic Valentine's Day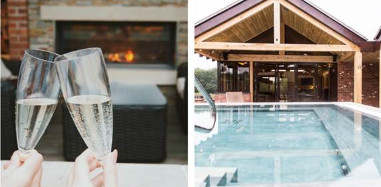 Spread the love in 2021 by treating that special someone to an indulgent Valentine's Day spa break! Whether you choose to spend time with friends, family, loved ones or even yourself, there are plenty of options to ensure a relaxing and indulgent getaway.
Here are the top four spas to enjoy this Valentine's Day depending on your plus one.
Your Other Half
Moddershall Oaks Country Spa Retreat, Staffordshire
Enclosed within 72 acres of private grounds, Moddershall Oaks five-star retreat is the perfect place to enjoy a romantic break with a loved one. Offering limited suites for overnight guests, there is a feel of exclusively in the air as guests are invited to switch off from the outside world and focus on nurturing relationships.
Equipped with a heated vitality spa pool, Kelo sauna, steam room with high humidity steam infused with Eucalyptus milk and a 10-metre swimming pool, couples can take time out to explore at their leisure.
Enjoy Moddershall Oaks' limited edition Valentine's Day spa break 'Adore Me' for £375 per couple. Available from 1st – 14th February.
www.moddershalloaks.com/
Galentine's
A house with bushes in the background
Description automatically generatedThe Spa at Carden, Cheshire
The perfect location to celebrate 'Galentine's Day' with your best girlfriends, the luxurious The Spa at Carden offers a spa experience like no other.
Situated in the picturesque Cheshire countryside, the 4,500 sqm standalone spa offers superior service, world class facilities and a seamless spa experience. The indoor and outdoor spa facilities boast two large vitality pools, an extensive thermal suite, a glamourous beauty lounge and a variety of soothing relaxation spaces.
Offering an expansive multi-sensory experience of wellbeing with numerous thermal experiences and an all-weather Bollinger champagne bar, this is designed to facilitate a journey to improved physical and mental well-being. There is also a wealth of photo opportunities to be discovered around the luxurious spa gardens, including the warming fire pit.
Spa Days from £55pp
Spa Breaks from £160pp
www.cardenpark.co.uk/spa/
Pets
Armathwaite Hall Hotel & Spa, Lake District
Take your furry friends on your next adventure and share the love across the family by visiting the doggy friendly, Armathwaite Hall Hotel & Spa. Framed by breath-taking views of the Bassenthwaite Lake, the multi-award winning '5 bubble spa' is nestled in 400 acres of private deer park and woodland, leaving plenty of space for even the most energetic dogs to enjoy an adventure.
Located on the grounds, there are several pet-friendly rooms which can accommodate a maximum of two dogs. In addition to the dog-friendly rooms, well-behaved canines can enjoy time with their human friends in the Hall Lounge, enabling the family to relax together before or post a Lakeland walk!
Overnight spa breaks start from £345 per room per night
www.armathwaite-hall.com/
Yourself
Titanic Spa, Huddersfield
A group of people in a room
Description automatically generatedEmbrace body positivity this Valentine's Day by visiting Huddersfield's eco-spa Titanic Spa which welcomes guests all shapes and sizes. Providing towels and robes suited for guests sized up to a XXXL, the all-inclusive spa offers a wellness destination not only focused on guests but the environment. Set amongst the majestic hills of the Pennines, the beautifully restored 20th-century textile mill features its own natural water source and solar roof panels to generate renewable energy.
With an extensive lift of heavenly spa days and breaks, there are plenty of options to treat yourself or enjoy with a group of friends this year.
Spa days start from £45pp
Spa breaks start from £139pp
www.titanicspa.com/
One to watch for next year
The Wave Garden Spa, Snowdonia
Perfect for any thrill-seeking couples, a gift voucher to 2021's new Wave Garden Spa in North Wales is a great gift this Valentine's Day.
Located within the grounds of Adventure Parc Snowdonia, the £1.2m spa destination shares its home with the award-winning adventure resort which includes the world's first inland surf lagoon.
Opening in March 2021, the spa provides a cosy and luxurious setting for a session of pampering after a day hitting the waves.
With the nearby Conwy Valley, the spa has been carefully designed to make the most of its natural resources and the magnificent landscapes of Snowdonia. As guests relax and unwind, they can enjoy the sound of waves and views of the mountains and forests, bathe in pools fed with chemical free water and enjoy unique cleansing and purifying treatments, contemporary design and a stunning heated sensory spa gardens.
Spa days start from £145pp
www.adventureparcsnowdonia.com/stay/wave-garden-spa/
SANS MATIN – The Mr & Mrs A – The Mr & Mrs A is a limited edition style from British footwear label SANS MATIN. Unparalleled versatility, unbelievable comfort and undeniable style. The Mr & Mrs A is the perfect pair of sneakers for you and your other half this Valentine's Day. – £140 – sansmatin.co.uk/collections/womens-new-in/products/the-mrs-a-women?variant=35386579157160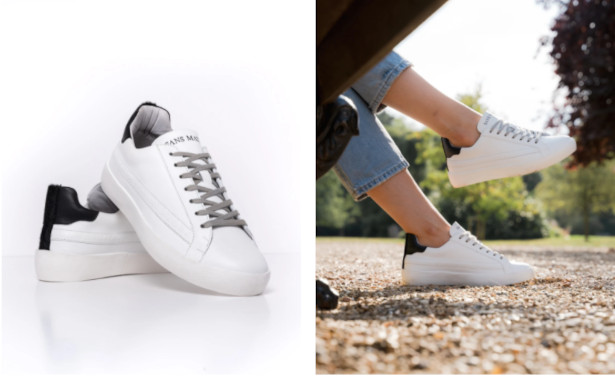 Empreinte – Cassiopee Body – Invisible, comfortable, seductive and innovative the Cassiopee Body from French lingerie brand Empreinte is the perfect gift for her this Valentines – £127 – www.amplebosom.com/product/empreinte-cassiopee-soft-cup-body-3716/
Tilbea London – Back To Bed Bundle – Staying in is the new going out in 2020… so let's do it in style! Tilbea London have the ultimate sleepwear bundle for you. This little bundle would also make the perfect gift for a Mum-to-be! Simply pop it in her hospital bag, she'll have all bases covered; looking fierce on the labour ward, whilst nailing that breathing! – £89 – tilbea.com/shop/black-back-to-bed-bundle/
Cones & Rods – Zaha – CONES & RODS provide luxury, scientifically inspired eyewear that is both sustainable and ethical according to global standards. With an eye for change each pair within the collection is designed and named after an inspirational person of Arab origin who has done something wonderful for the world. This style is inspired by architect Dame Zaha Hadid, geometrically round and iconic.- £374
conesandrods.com/products/zaha
SANS MATIN – The Victor – The Victor is the first mens only style to be introduced by British footwear brand SANS MATIN into their collection. Ethically handmade and cut from locally sourced premium leather the sleek Victor style is unbelievably comfortable. A trainer that is rewriting the rules. – £140 sansmatin.co.uk/collections/mens/products/the-victor?variant=30879254708276
Cones & Rods – Alhazen – CONES & RODS provide luxury, scientifically inspired eyewear that is both sustainable and ethical according to global standards. With an eye for change each pair within the collection is designed and named after an inspirational person of Arab origin who has done something wonderful for the world. This style is inspired by 'father of optics and vision theory' AlHazen. – £385 – conesandrods.com/products/alhazen
SAY IT WITH TEA:
VALENTINE'S DAY ARRIVES AT MARIAGE FRÈRES
Evoke the style, amour and romance of Paris without having to leave your sofa with luxury online tea emporium, Mariage Frères.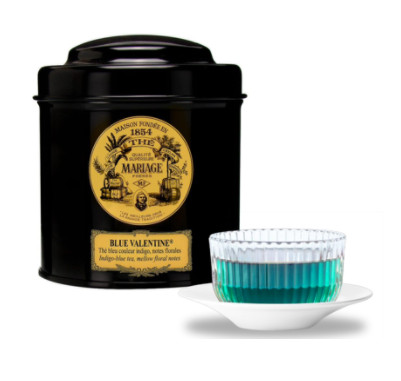 We might all be staying home this Valentine's, but that doesn't have to mean that romance is dead. Forget the cliché roses and chocolate and instead say it with a gift the exudes relaxation, contentment and home comforts. With nationwide delivery available and over 1000 teas to choose from alongside a range of paraphernalia and accessories, Mariage Frères has something for everyone this Valentine's Day.
During lockdown, all teas can be ordered online at www.mariagefreres.com or purchased at Selfridges, Oxford Street.
Blue Valentine £20 / 100g
An irresistible composition of Jardin Premier blue tea, offering an enchantingly floral aroma with a hint of vanilla. Small blue flowers run throughout the blend, creating a romantic and softly coloured infusion. A love story from the very first sip.
Love Story Tea £26 / 90g
A gourmet black tea with velvety, fruity and flowery notes – a declaration of love.
Love Song Tea £26 / 90g
A hymn to love in all its forms, this blue tea holds an aroma of almond and rose, beautifully packaged in a red, white and blue tin.
Sexy Tea £26 / 90g
Mariage Frères interprets desire with an intensely fruity black tea charged with extravagant red berries. Très sexy!
Fall in Love Tea £26 / 90g
An oolong tea with sweet, delicate hints of crème brûlée. Part of the Fall in Love collection, this indigo tea is truly eye-catching.
Mariage Frères
www.mariagefreres.com
@mariagefreresofficial