Having problems choosing the perfect gift for him?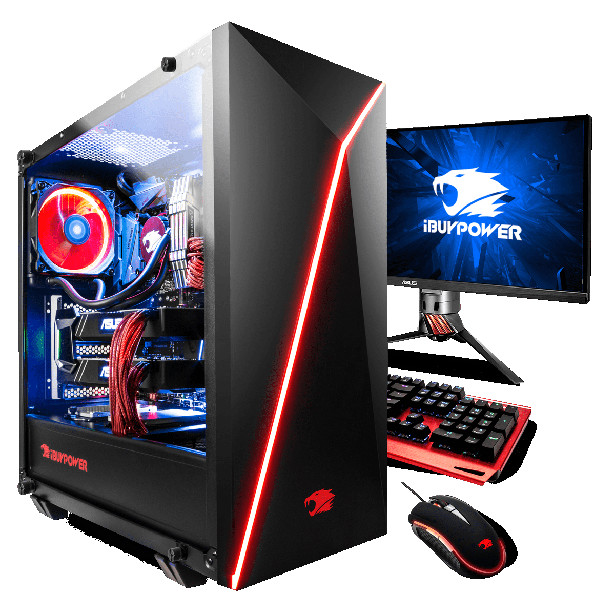 Worry no more, this valentine's day give your man the best gift ever by surprising him with something he will surely love and enjoy.
A robust gaming PC, the Valentine Intel Z370 i7 is a perfect gift for any man who loves to play video games. This PC boasts a powerful 8th generation Intel i7 processor, 16 GB DDR4 RAM and also an NVIDIA GeForce GTX 1080 8GB graphics card; good for games that require lots of graphics and processing power.
It also comes with ASUS PRIME Z370-P motherboard, 250 GB SSD with additional 1TB Hard drive and runs on Windows 10 operating system.
It's a perfect way to show you love him and his hobbies.
The Valentine Intel Z370 i7 is currently on sale and available at https://www.ibuypower.com/
Image source : https://content.ibuypower.com/Images/Components/10887/Slate_Main_Image_1200.png
LA-based M. Marian, a luxury gift basket company (www.mmarian.com).
Salmonberry basket for men (https://www.mmarian.com/store/the-salmonberry-basket).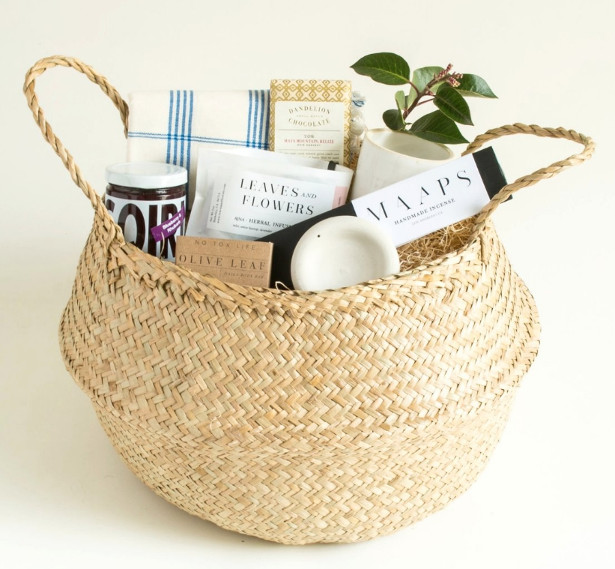 ABOUT M. MARIAN
M. Marian is a collection of gift baskets that feature high quality, handmade products — all from small businesses in California. Some of the local businesses we feature are Heather Taylor Home, Sqirl, Dandelion Chocolate, Matteo Los Angeles, Bill's Bees, Sheldon Ceramics, MAAPS incense, Shiva Rose, and Leaves and Flowers tea.
We are focused on supporting our local small business community, reducing waste, and encouraging connection with our natural surroundings. In support of the Theodore Payne Foundation (TPF) and its mission to promote native plants, a satchel of native California wildflower seeds from TPF is included in each basket delivered in California. We hope to spread knowledge and appreciation of native plants by both naming our gift baskets for native wildflowers and by offering giclées – fine art prints – of some of California's native plants.
Our gifts are sent in seagrass belly baskets, which are traditionally used in Vietnam to carry rice from the field to the market. They are great for displaying a houseplant, holding linens, or any other household storage. In the "baskets" section of our website, we give customers some design inspiration with photos of the baskets used at home in various ways. The baskets are shipped with paper-based packaging – no plastic. Along with the basket, the gift recipient will get a handwritten gift message on our stationery and a list of the items in the basket, printed on nice card stock. The list also directs gift recipients to our website to learn more about sowing their wildflower seeds (see our "seeds" page).
So, how about a MOKE for Valentine's Day? ….A what?! =)
The MOKE is the ultimate beach cruiser – it's what you might get if a Jeep and a golf cart had a baby =)
This all electric vehicle has been a huge hit in European and island coastal hot spots for years, but it has JUST now been made available in the U.S. The base model is around $16K (similar to a golf cart!) and it can be customized in a number of really fun ways.
Watches Featuring Contemporary Taste with Classic Style: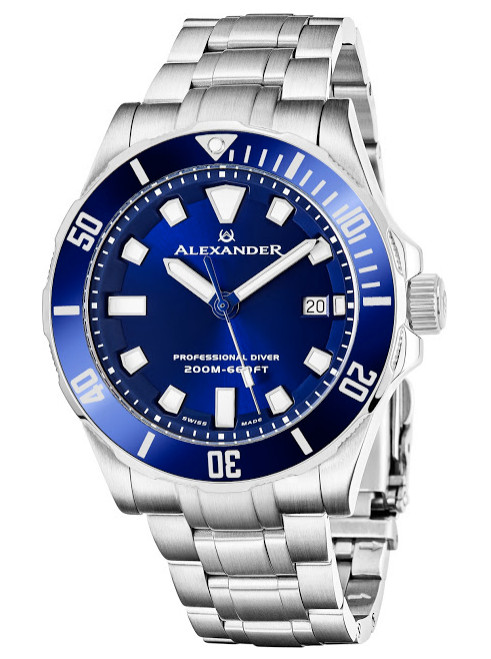 Alexander: Give yourbeau something they can wear forever Valentine's Day. These timeless, Swiss-Madewatches are for those who want to make a statement. Crafted forversatile wear and impeccable timekeeping, Alexander relentlesslycurates inspiration from pioneers in all fields. The courageous authenticity ofNew York City inspires watch aesthetics, too. Elegant collabos with famousGolden Age rappers, Olympic athletes, plus fashion and lifestyle icons updateexquisite, classical watchmaking, so you'll always have a reason to wear a finewatch in a modern world.
Instead of a box of chocolates, InvitedHome's growing database of luxury vacation rentals can inspire couples to gift each other the trip of their dreams this Valentine's Day.
Consider the following destinations from InvitedHome as a creative way for couples to celebrate:
Maui, Hawaii:

The Leilani –For a Hau'oli La Aloha, couples can escape to this spacious corner suite in Maui, seated above a flower-filled beachfront courtyard with sweeping ocean views. Featuring a shared lava-rock-lined lazy river, waterfalls and an infinity-edged pool, this rental also provides quick access to hikes through the bamboo forest, or quiet walks along the shores of Kaanapali. For date night, guests can cozy up at nearby Duke's Beach House, gaze at the koi pond, or relax poolside in a cabana. Nightly rates start at $169.
Telluride, Colorado:
Villa Mendia – Perfectly equipped to house thrill-seeking sweethearts, Villa Mendia is a sanctuary for rest and relaxation.. Following a day on the slopes or hiking in the mountains, adventurers can return to a jetted soaking tub and coal-fired sauna, or have a drink on one of the Basque-inspired home's many outdoor patios and decks. And with four bedrooms, a group of couples can get away together, but still be able to indulge in moments alone. Nightly rates start at $699.
Santa Barbara, California:
Above it All –This 2,800-square-foot home nestled in the hills of the Mission Canyon district is elevated in every sense of the word. It offers the best of both worlds: seclusion in the foothills, and a 10-minute drive downtown. Reminiscent of a modern art museum, the home is furnished with vintage pieces designed by Harry Bertoia, Ludwig van der Roche, Richard Neutra and Henning Kjaernful. Glass walls and automatic shades provide anen plein air ambiance, whereas a pool, hot tub and fire pit on the outdoor patio set the mood with ease. Rates start at $749 per night.
Mykonos – Loved ones can chill a bottle of Champagne and grill dinner atop this property's rooftop terrace. Located near Stearns Wharf, sweethearts can enjoy palm-fringed views of the ocean, city and mountains from more than 600 square feet of outdoor deck space. With a pair of bicycles in the private garage, guests can explore the waterfront district while also getting a workout in. Upon returning, the master bath offers the perfect place to relax, equipped with a glass shower and soaking tub. Nightly rates start at $182.
30A, Florida:
Love Monkey – Known for being a honeymoon spot, this seaside loft is embellished with romantic details such as a spiral staircase, barrel-vaulted ceiling and contemporary décor. A large, plush couch makes for an ideal cuddling session and fun can be found both indoors and out, especially with the pristine waters of the Gulf just a short walk away. The quaint, downtown square offers plenty of dining and shopping areas, as well as a chapel for spontaneous declarations of love. Rates start at $149 a night.
Aleksandar, a master carpenter, is a man's man with a wedding band.
Not a fan of jewelry, it was a no-brainer to create these alternative wedding bands for men much like him. The handcrafted pieces are a combination of wood and metal. Easy to wear and often hypoallergenic, it's the perfect gift for your favorite man.

The wood and copper items are perfect for the 7 year wedding anniversary as copper is the traditional 7th-anniversary gift. We also have items made entirely from wood. These are lightweight, super comfortable, and hypoallergenic. Comfort is the number one key factor of each ring.
For example, one of our best sellers, the inverted copper and wood ring, is the perfect copper anniversary gift because even though it is 100% untouched pure copper, it will not turn your finger green. Why? because only the wooden part is directly in contact with your finger. The wooden inner ring, however, also adds comfort. The wood is sanded and shaped so that it is rounded. Although that's not necessarily visible, your finger will thank you for it.
https://www.etsy.com/shop/dzefer
SMELL GREAT, FEEL GREAT WITH
LYNX DAILY FRAGRANCES & DOVE MEN +CARE THIS VALENTINE'S DAY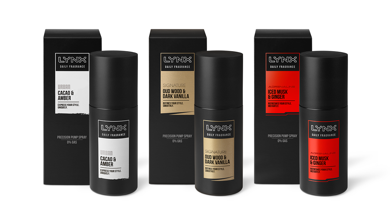 Lynx Daily Fragrance is available in three desired archetypes and have been designed by Ann Gottlieb – the nose behind other signature fragrances such as Tom Ford, Marc Jacobs and Calvin Klein – making Lynx Daily Fragrance the ideal choice that is guaranteed to make you feel great and bring a smile to your Valentine.
The three variants, each of which offer distinct benefits that will allow men to express and work their own unique, individual styles include:
Signature – Oud wood and dark vanilla (a subtle, woody fragrance that gives a memorable touch)
Urban – Rich Tobacco and Amber (for a bold statement and an expressive edge)
Adrenaline – Iced Musk and Ginger (a sharp, icy-fresh freshness and energy to fuel your day)
Daily Fragrance Info:
Daily Fragrance is available from Tesco, Asda, JS, Morrisons, Superdrug, Boots
RRP: £6.00
—
Dove Men+Care is providing the care and comfort every man deserves this Christmas with its latest range of men's grooming gift packs – currently available in stores nationwide*!
The ideal stocking filler your loved one – Dove Men+Care's newest grooming sets pack in all the must-have bathroom essentials, to ensure every man can maintain hydrated and healthy-looking skin.
This caring set from Dove includes Clean Comfort Body & Face Wash and Antiperspirant. The body wash includes unique MicroMoisture technology for skin hydration and comes armed with a dual-sided shower tool to provide a deep clean. RRP: £8.50
Dove Men+Care Ultimate Care Gift Set with Shower Tool
• Dove Men+Care Clean Comfort Face & Body Wash 250ml
• Dove Men+Care Clean Comfort Antiperspirant 150ml
• Dove Dual Sided Shower Tool