The virtually indestructible One World Futbol is a great positive social impact holiday gift! www.oneworldplayproject.com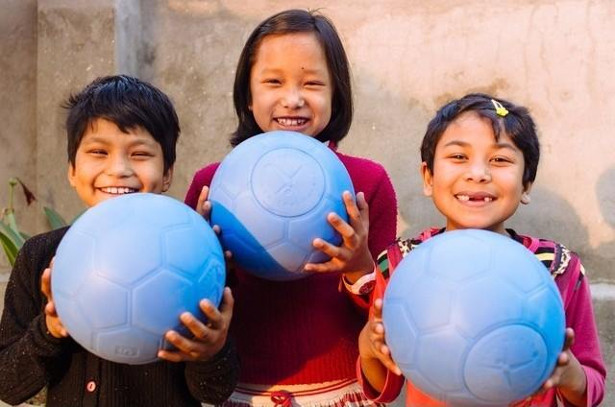 FACEBOOK | TWITTER | INSTAGRAM | GOOGLE+ | YOUTUBE | LINKEDIN
High-quality, original products with positive social impact make great holiday gifts, especially if they promise to be virtually indestructible.
For a gift that gives back this holiday season, consider the ultra-durable One World Futbol from One World Play Project and its Play Together campaign, which is donating thousands of One World Futbols to refugee youth worldwide.
Through its Buy One, Give One model, for every One World Futbol purchased another ball is donated to partner organizations in the U.S. and abroad that are using play to help refugee children cope with trauma and loss. Buy a ball ($39.50 plus shipping for the original blue ball; $44.50 for the orange or green ball) and automatically make a donation as a family, a team or as a meaningful holiday gift.
The One World Futbol never needs a pump and never deflates, making it a truly lasting gift for someone on your list and for refugee children in remote, impoverished communities around the world where balls are hard to replace. All this, and the One World Futbol is guaranteed to get children and families playing outside.