Winter Essentials Items to prepare and protect from the cold wet and wintry conditions we are all experiencing!
Part 2.
Please be prepared and careful when venturing outdoors particularly!
53 ways to keep your child occupied while travelling.
Travelling with children can be daunting for parents, especially for those embarking on a flight with kids for the first time. The average flight time with our friends at Flybe is just 53 minutes. But these minutes still need filling.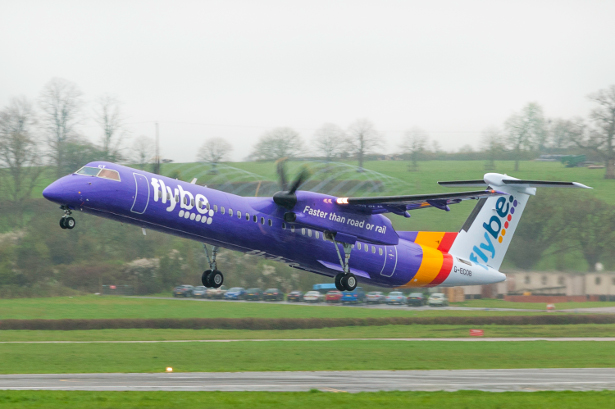 To keep little ones occupied during the flight, we have created a list of 53 activities, ranging from some timeless classics like 'I Spy' and the alphabet game, to drawing games such as hangman and colouring in, to downloading their favourite programmes on electronic devices – don't forget to pack headphones as this will avoid the whole cabin having to listen to Peppa Pig.
Snacks are also a great way to fill the time, pre-prepare a fun picnic with a selection of healthy snacks and don't forget to pick up a bottle of water in the departure lounge or on the flight itself.
Being organised in advance will help any journey run smoothly, so for little ones don't forget to pack their favourite teddy in the cabin bag as they may even have a nap.
Here's how to keep your little adventurers happy from take-off to landing.
1. Noughts and crosses
2. Stickers
3. Paper and pencils – try drawing the plane
4. Music
5. Travel board games
6. Memory games – "I went on a holiday and took……"
7. Fun picnic
8. Origami
9. Guess who?
10. Would you rather?
11. Hot seat/twenty questions
12. Card games
13. Naptime – with travel pillow
14. Consequences game
15. Word search
16. Etch-a-sketch
17. Finger puppets
18. Knitting
19. Telling stories
20. Travel puzzles
21. Practise pulling funny faces
22. Learn a phrase in another language
23. Use an old CD case as a mini white board
24. Tin foil sculptures
25. Spelling games
26. Draw the pilot!
27. Cloud spotting
28. Pack a surprise goodie bag for them to unpack.
29. Make jewellery with beads
30. Snack necklace with dental floss and cereal hoops
31. Make a collage out of buttons
32. Fuzzy felt
33. Close-up magic
34. Lego
35. How many? ("How many animals can you name that hatch from eggs?" etc).
36. Rhyming tennis
37. Two truths and one lie
38. Hangman
39. Stickmen comics
40. Draw and guess
41. Charades
42. Makeover game (bring wipes)
43. Play with their favourite app (make sure your phone's charged)
44. Cuddly toys
45. Playing hairdresser
46. Jigsaws
47. The alphabet game (e.g. Apple, Banana, Carrot)
48. If all else fails: "Let's see who can stay quiet the longest!"
49. Snacks
50. Electronic devices (when permitted by cabin crew)
51. I Spy
52. Colouring in
53. Story books – move 1 – 5 to the bottom of the list
For child-friendly destination inspiration from airports throughout the UK why not visit Flybe.com.
This winter has been one of the coldest on record for Britain, but with Award winners Regatta Great Outdoors, staying warm isn't a problem.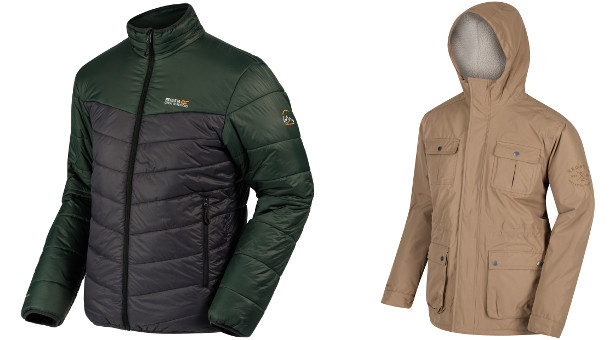 The Regatta A/W collection utilises a range of technical insulations to ensure products stand up to whatever the weather throws at you! From Atomlight insulation protecting the wearer in temperatures up to -25oC to Thinsulate, which is perfect for accessories such as hats and gloves, Regatta is committed to ensuring that we wrap up warm in the most stylish and affordable way possible.
The Men's Icebound III utilises synthetic Warmloft technology to give the wearer a down-touch, water repellent insulation. With two deep zipped pockets, is a versatile and comfortable layer perfect for hiking in changeable weather conditions. Windproof and waterproof, it delivers a perfect fit and protects the wearer from the elements. Available in a range of colours including Black, Grey and Darkest Spruce, there's an option for everyone.
Being caught out in the rain is a given here in the UK , but if you're prepared, the wet weather won't put a dampener on your mood.
Wrap up warm in a stylish and waterproof Regatta coat such as the Penley Parka, and you'll be ready to take on any storm, be it on a family hike or a local dog walk. Featuring a luxurious and comfortable Sherpa lining around the hood, this coat is ideal for everyday use.
If there's one thing to be gained from meandering along muddy footpaths, it's the look of glee on kids' faces as they jump from puddle to puddle. With Regatta's snazzy Foxfire range of wellington boots for the little ones, their toes will be warm and dry – without having to splash out!
An active lifestyle often means a certain amount of traveling. With winter conditions, driving conditions can be a bit of a gamble.
www.TheGeneralAutoQuotes.com

To maintain an active lifestyle, make sure you:
Plan ahead and account for longer commutes. Speeds can decrease by as much as 40% in snowy weather.
Stay connected. Make sure to keep friends and family informed on where and when you're going. And don't forget your phone charger!
Make sure your car tires are fit for winter, and make sure you're up on your engine maintenance.
Keep a few emergency supplies in your car (warm clothes, snacks, water, first aid, etc.).
Always have a good ice scraper and brush to clean off your car, and make sure to get the snow off the top of your car (that's for everyone else on the road!).
OrangeSkyCo.com essentials for winter, especially on their camping tours, are a short, strong list.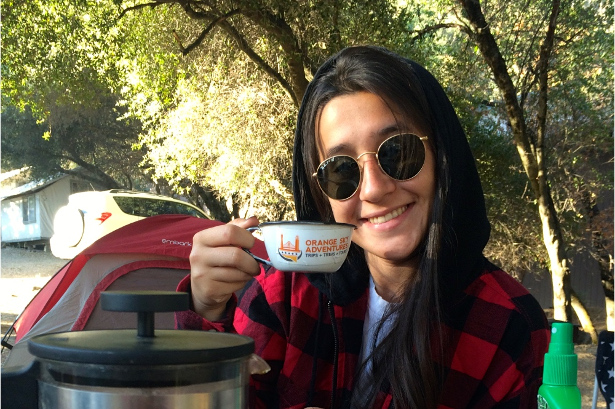 Warm clothes are first. Everything from hats and jackets to socks and waterproof shoes; gloves, an insulated vest, and long underwear—the list goes on. A rule of thumb for us is the more layers you bring, the better, without overstuffing your suitcase to the point of bursting. Pack enough to be warm, with a few spares for emergency. We do the same.
Next is our over-the-road gear: snow chains, reflectors, emergency blankets and snacks. All the things we might need during a roadside emergency. We try to visualize a scenario in which our vehicle is in trouble (or where we need to stop on the side of the road), and then pack accordingly. Even a deck of Uno can be a moral boost for a group of friends stuck on the side of the road during hazardous snow conditions.
And last is the wood. Fire can be your lifeline during a cold night. A campfire is your spot to dry your wet clothes, roast a marshmallow, or huddle around a flame with a warm glass of whiskey. We bring enough wood to be comfortable, with a few extra sticks as a buffer, especially for those bitter-cold mornings. We also search where we can find more wood, in case the weather turns sour and we need to burn more than usual.
Our goal is safety, adventure and to provide the unexpected for when friends visit California. Winter requires more preparation than usual, but in a spot like Yosemite, the preparation is well worth it. See you on our next trip!
By Dylan.
Best wishes!
OrangeSkyCo.com
Winter Essentials Items to prepare and protect from the cold wet and wintry conditions we are all experiencing!
Part 2.
Please be prepared and careful when venturing outdoors particularly!
NORTHERN IRELAND WELCOMES PURE BITE
PROBABLY…THE MOST DELICIOUS FREE FROM SNACKS YOU'VE EVER TASTED

January 2018: Pure Bite launches its range of mouth-wateringly satisfying clusters. Winner of a prestigious Great Taste Award 2017 for Almond Nut Clusters, the snacks are dairy free, gluten free, vegan, preservative free, high fibre, high protein, low salt, low sugar and low in calories – it is incomprehensible to understand how they are able to taste so yummy.
Company founder Jason Bull says; "We are launching Pure Bite in Northern Ireland because people here love healthy snacking. We have been developing Pure Bite for three years. Our mission is to create delicious healthy snacks for the whole family that carry all the free from credentials while still tasting amazing. These crunchy bite-size clusters are going to change the way you snack forever. The weather may have changed, but so has your luck – snuggle down, get the telly on and chomp the winter blues away."
The Pure Bite range consists of rice and nut baked clusters available in four different flavours and will be on sale at supermarkets and convenience stores near you from January 2018.
Pure Bite is available in the following variants with a recommended retail price (RRP) of £1.69 per pack:
1. Pure Bite Popped Rice Clusters, Blueberry and Cranberry, 20g, RRP £1.69
2. Pure Bite Popped Rice Clusters, Strawberry and Gojiberry, 20g, RRP £1.69
3. Pure Bite Nut Clusters, Almond, 30g, RRP £1.69
4. Pure Bite Nut Clusters, Hot and Spicy, 30g, RRP £1.69
The development of Pure Bite is in answer to a gap in the market for delicious, bite size, attractive and convenient healthy snacking products in an impulse format. Founder, Jason Bull experienced first-hand via friends and family diagnosed as coeliac, the difficulties they were having in finding good quality and tasty gluten free product for the mass market.
Pure Bite will be available from January 2018 in Spar, Supervalu, Centra, Mace, Costcutter, Nisa, Day Today, Today local, Mountcharles Catering, Hendersons Foodservice & Clement's.

What to watch before Altered Carbon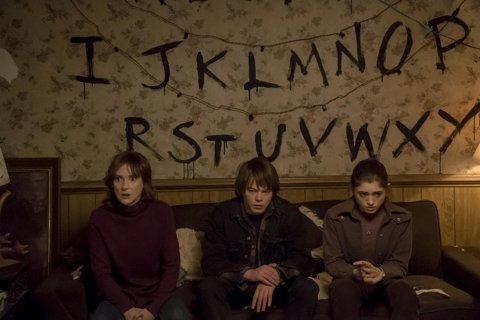 With Altered Carbon landing this week, Netflix has selected its best sci-fi titles on the system for you to enjoy whilst you wait in anticipation for the new cyberpunk thriller. We're talking dystopian universes, interstellar time traveling, extra-terrestrial activity…and any excuse to watch Stranger Things again!
Transport yourself into another dimension with these ultimate sci-fi series…
Stranger Things
Supernatural events occur throughout the town of Hawkins, Indiana, prompted by the dark and mysterious secrets surrounding the disappearance of young Will Byers.
Black Mirror
Featuring stand-alone dramas of sharp, suspenseful and satirical tales that explore techno paranoia. These stories tap into the collective unease about the modern world.
Sense 8
Eight strangers around the globe find themselves connected, first by a violent vision, then by their shared ability to connect with one another's thoughts and actions.
Star Trek Discovery
Set a century before the events of 'Star Trek: Enterprise', the series follows the crew of the USS Discovery as they encounter new worlds and civilisations.
Travelers
Hundreds of years in the future, the last surviving humans discover a way of sending consciousness back through time, directly to people in the 21st century.
Orphan Black
When Sarah witnesses the suicide of a woman who looks just like her, she assumes the deceased's identity, and unlocks a world of secrets.
Dark
A family saga with a supernatural twist, is set in a German town where the disappearance of two young children exposes the double lives and fractured relationships amongst four families.
The Expanse
Set 200 years in the future, after mankind has colonized the solar system, a detective and captain come together for a missing woman, which evolves into a race across the solar system to expose the greatest conspiracy in human history.
Kick back and relax, these futuristic films can help you get through the week…
Bright
Set in an alternate present day, this action thriller follows two cops who embark on a routine patrol night that will alter the future as their worlds know it.
The Discovery
One year after the existence of the afterlife is scientifically verified, millions around the world have ended their own lives in order to 'get there'.
The Martian
When astronauts blast off from the planet Mars, they leave behind Mark Watney, presumed dead after a fierce storm.
iBoy
After being shot while trying to stop a violent attack, a 16-year boy awakens from a coma to discover that fragments of his smart phone have embedded in his brain, giving him supernatural powers.
The 5th Wave
The human race stands on the brink of extinction as a series of alien attacks decimate the planet.
Divergent
Tris Prior lives in a futuristic world in which society is divided into five factions. As each person enters adulthood, he or she must choose a faction and commit to it for life.
World War Z
An apocalyptic horror where Gerry and his family get stuck in urban gridlock, where he senses that it is no ordinary traffic jam.
What Happened to Monday
In a not so distant future, where overpopulation and famine have forced governments to undertake a drastic 'One Child Policy', seven identical sisters live a hide and seek existence.
Parents encouraged to equip their kids for a digital future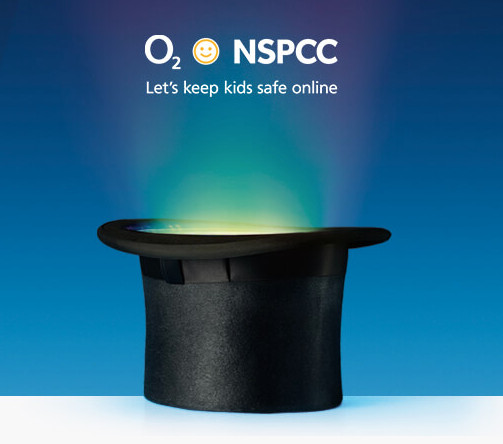 New research from O2 reveals nearly half (49%) of British children are dreaming of careers in tech, but only 11% of parents encourage their kids to use technology as a way to develop skills or express their creativity online
The news comes as leading economists predict that 44% of traditional jobs in the UK today could be replaced by automation by the time today's pupils enter the world of work¹
To address this challenge, O2 and the NSPCC have joined forces to help parents to safely explore the online world with their kids and prepare them for a digital future
TUESDAY 23rd JANUARY 2018: A new survey of 2,000 parents and 2,000 children by O2 has revealed the future is tech. Nearly half (49%) of children polled want to pursue a career in the tech industries, with vlogger topping the list of dream careers (30%), followed by animator (15%), software developer (14%), web designer (12%) and coder (12%). And over three quarters (77%) of those surveyed believe that digital skills will be vital to their future career success.
In spite of this, only 11% of parents admit they encourage their kids to use technology as a way to develop skills or express their creativity online. And while three quarters (75%) of mums and dads talk to their children every day about what they do at school, only a little over a third (36%) said they ask their children about what they do online each day. A tenth of those claim a lack of confidence on how to talk to young people about the risks and opportunities of the online world is the cause for the lack of dialogue.
The news comes as leading economists predict that 44% of traditional jobs in the UK economy today could feasibly be automated by the time today's pupils enter the world of work¹. Building parents' confidence to explore the online world with their children is an important step forward in nurturing their digital skills and preparing them for the career roles of the future.
In order to help parents safely explore the digital world with their children, O2 is working in partnership with the NSPCC to provide a series of free online safety tools and resources. So far, they've helped over 25,000 parents get to grips with their child's digital world, running workshops in primary schools across the UK.
Parents can also access personalised advice and support about the digital world via the free O2 NSPCC Helpline, open 7 days a week (0808 800 5002), alongside face to face advice from O2 Gurus in over 450 stores nationwide, available to both O2 and non-O2 customers. More free resources are available on the O2 NSPCC Hub https://www.o2.co.uk/help/nspcc, where parents can sign up to receive the Icebreaker email series with valuable online safety advice and top tips direct to parents' inboxes.
O2's Director of Sustainability Bill Eyres said: "Our research shows that children are excited by the opportunities that technology can bring. We also know parents want to encourage their children to embrace technology and future proof their career paths, but in spite of this, some are still nervous of actively supporting their children to enjoy the online world. That's why we've teamed up with the NSPCC to create a range of free resources and services aimed at helping parents feel more confident in their kids embracing technology safely."
NSPCC Head of Child Safety Online Tony Stower said: "The internet can open up a world of possibilities for children giving them a space to play, learn and connect but some parents may lack the confidence to nurture their child's digital skills.
To make the most of all the internet has to offer we encourage parents to take the time to explore their child's online world with them. With O2 we have developed lots of useful tools and advice so parents can support their child to make the most of the internet and safely navigate the risks."
O2 and the NSPCC have created a guide for parents to bring the family together to explore, create and play safely online:
Talk: Chat to your child about their online world, just as you'd ask about their day at school.
Explore: Explore and understand the apps, games and sites your child uses and get to know your child's online world better.
Agree: Set out the family rules to live well online. Discuss and agree ground rules and make sure you're a good role model.
Manage: Make the technology work for you. Adapt privacy settings and use parental controls where necessary.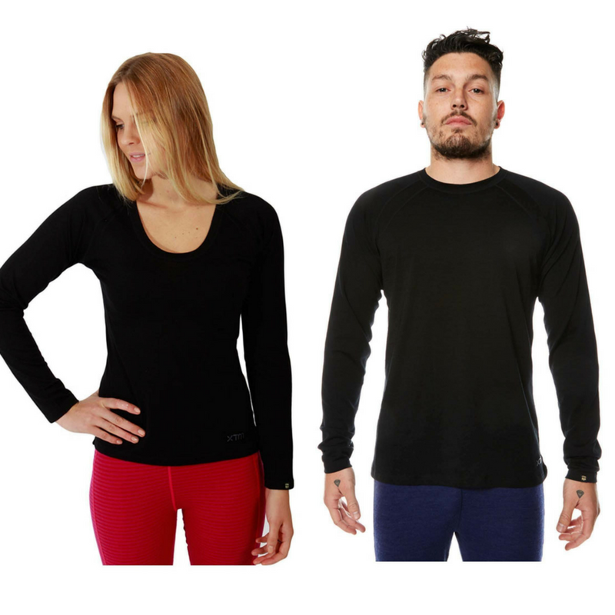 Any skier knows the importance of staying warm and dry while out on the slopes. It can quickly ruin your day faster than an entourage of beginners fumbling their way down before you. Even if you're not skiing but facing a cold day out in the middle of Winter, exposed to all the elements, it's important to layer-up and this all starts with a reliable base layer. Forget cotton though – it's so 1990. Cotton holds moisture, leaving you soaking in your own cold sweat. Even though it's cold outside, your body can radiate in its own heat when wrapped in a couple of layers. Swap it out for a Merino base layer (from https://aussieskier.com/collections/thermal-underwear/products/xtm-merino-l-s-mens-thermal-crew-top) that's breathable and will transport moisture away from your body. This goes for everything that's in direct contact with your skin, from your buff, top and bottoms, glove liners and socks. Merino is a particular breed of sheep that has a fleece unlike other breeds. Nature has already provided the perfect solution as the Merino sheep can survive in temperatures ranging from -10°C to +30°C. Merino wool is soft, odour resistant, doesn't irritate or itch like other wool or synthetic fibres, and will ensure you have a warm and cosy day out in the cold.
WORLD'S FIRST INVISIBLE PHOTOGRAPHY EXHIBITION
– Gallery of pictures invisible to the naked eye go on display –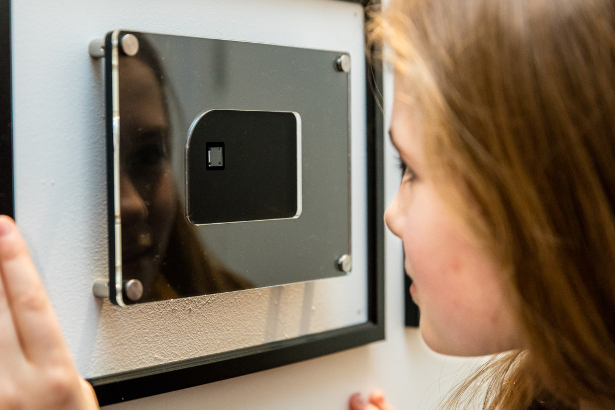 · Unique photography exhibition demonstrates the wonder of science and engineering with a collection of images so small they are invisible to the naked eye and can only be seen using a special microscope – visitors simply need to find them!
· 'Dotography: The World's First Invisible Photography Exhibition' is curated by The Big Bang Fair and has been developed alongside nanotechnology experts Scrona – who use gold nanoparticles to print images that are the width of a single human hair
· Microscopic photographs adorning the exhibition walls are all related to science, technology, engineering and maths (STEM)
· Miniaturised pictures on display include historic STEM milestones as well as original submissions from the wider STEM community and celebrities of today – including Ben Miller and Lucy Porter
· Open over four days from Wednesday 24th January, the exhibition is completely free to attend and is located in Birmingham City Centre
The wonder of science and engineering is being demonstrated today with a photography exhibition the likes of which the world has never seen before: one where all of the photographs are invisible. Opened by The Big Bang Fair, Dotography: The World's First Invisible Photography Exhibition is a gallery of printed images so small that they are totally invisible to the naked eye, and can only be seen through a special microscope.
The microscopic pictures at the gallery were all created using state-of-the-art nanotechnology from engineers at Scrona. The company employs a gold nanoparticle printing process that enables them to print super-sharp and detailed pictures to an astonishingly small scale: comparable to the diameter of a single human hair.
Upon entry to the exhibition in Birmingham, visitors could be forgiven for thinking they are looking at dozens of empty photo frames. But once armed with a hi-spec handheld microscope that clips onto the back of a regular smartphone, visitors will find a world of miniaturised photography open up in front of their eyes.
The unique photography exhibition has been designed by The Big Bang Fair to inspire young people to consider a future in STEM. The gallery allows these youngsters to witness ground-breaking developments first-hand (thanks to the invisible tech) and gain a greater appreciation of the ordinary and extraordinary roles that STEM plays in our lives (thanks to the subject of the photographs).
Among the 22 pictures on display throughout the gallery space are a number of iconic photographs that celebrate landmark moments from the world of STEM: including Marie Curie at work in her laboratory in 1900, Albert Einstein with fellow theoretical physicist J. Robert Oppenheimer in 1950 and Neil Armstrong taking mankind's first ever steps on the Moon in 1969
In addition to the historic STEM milestones, the gallery features a number of original submissions depicting the wonder of STEM in our everyday lives. These images were taken by people in the STEM community, school students and celebrities with a penchant for the world of science and engineering. Among the submissions is an image from The Great British Bake-Off finalist and engineer Andrew Smyth (who supplied an image of a Rolls Royce jet engine cake), wildlife expert Liz Bonnin (a picture of a Galapagos fern), and actors Ben Miller (a picture of his child's Lego engineering skills) and Lucy Porter (a baby bump selfie).
Beth Elgood, Director of Communications at EngineeringUK, organisers of The Big Bang Fair, said: "Our invisible photography exhibition sets out to inspire younger generations and show how the power of science can be harnessed to create a truly novel experience that is unlike anything that's come before it. Inspiration is at the heart of The Big Bang Fair, where young visitors, their teachers and parents have the chance to get hands-on with engaging STEM activities, workshops and shows and discover where science, technology, engineering and maths could take them in the future."
Martin Schmid, Chief Information Officer at Scrona, commented: "It was a delight to work alongside The Big Bang Fair to commission the smallest photography exhibition ever created. We hope visitors young and old will have fun hunting down the invisible images and that the unique experience will demonstrate the boundless possibilities of STEM to them – in turn inspiring the next generation to take a keen interest in the ever-changing field, perhaps even leading them to become a part of it themselves in the future."
Running over four days between Wednesday 24th and Saturday 27th January, the exhibition is located on Link Street in Birmingham. Entry is completely free, with no ticket reservation necessary. For further information, please visit www.thebigbangfair.co.uk/dotography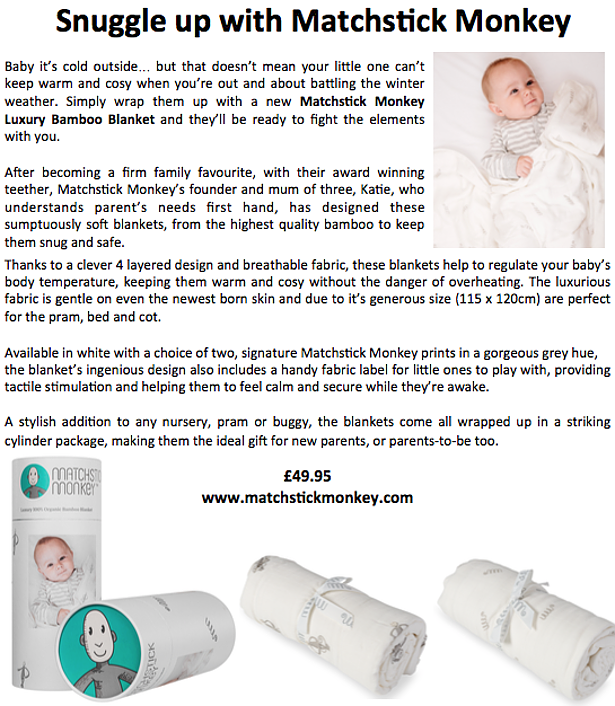 NEW MIPS PRODUCTS LAUNCHED
——————————————————————————–
Swedish company continues to expand their platform, bringing rotational force-dampening technology to more helmets.
MIPS, the premier brain safety technology company, continues to expand their platform with the new MIPS-F2 and MIPS-E3 solutions. Like all MIPS products, the core technology addresses the rotational forces and energies that are linked to brain injuries, like concussions and chronic traumatic encephalopathy, with the decades of research and study that went into the flagship MIPS-C2 system. This new product designs adds additional safety benefits to more helmet designs, expanding the reach of the MIPS technology across more brands and models.
The MIPS-F2 system, is built on the standard MIPS low-friction layer that provides the crucial 10-15 millimeters of omnidirectional movement in the two to three milliseconds following an impact. Unlike the MIPS system seen to date in active sports helmets, the low-friction layer in the MIPS-F2 is situated between the outer shell of the helmet and the foam liner on the interior. A series of Flexible Retention Organisms (elastomers) and nylon brackets that are molded into the EPP allow the foam liner to move independent of the low-friction layer and the outer shell, resulting in at least a 10% reduction in the damaging rotational forces resulting from oblique impacts.
The other new product is the MIPS-E3 GlideWear liner, a dual-ply textile based insert that acts as a low-friction layer. GlideWear is composed of two facing, low-friction surfaces, multi-directional stretch fabric layers. The key sliding motion is enabled when both surfaces move independent of each other. The fabric can be either sewed or welded together to fit inside the helmet. When inserted between the comfort padding of the helmet and the energy absorbing helmet shell (EPS/EPP), the MIPS-E3 GlideWear liner provides broad coverage from rotational impacts without sacrificing comfort or sweat absorption.
"MIPS now has a long history helping to improve brain safety and risk of injury in the cycling and snow sports communities," says Johan Thiel, CEO of MIPS. "With a broader range of solutions, we can expand on that and make it so more companies can easily and affordably incorporate MIPS into their existing designs, and thereby offering added protection against rotational motion to more athletes of all abilities and ages."
Like all MIPS solutions, both the MIPS-F2 and MIPS-E3 GlideWear are integrated into the helmet design from the point of manufacturing and represents a close collaboration with the helmet engineers and designers. Models featuring the MIPS-F2 and MIPS-E3 GlideWear will come to market in spring of 2018 with several new and current helmet brand partners across the snow sport category.

– 10 years of detailed data highlights that male tennis players are 210% more likely to retire during grand slams than female tennis players.
– More retirements occur in the first round at Grand Slam level than every other round added together.
– The US Open has had the most player retirements over the past 10 years, while the French Open has had the least.
– The Men's winner of the Australian Open will play an average of 227 games and 47 sets.
Following the shock retirement of Rafael Nadal at the Australian Open, the data analysts at bwin have analysed 10 years-worth of ATP and WTA tennis data in an attempt to explain the sharp rise in player retirements, as well as patterns in player performance and behaviour over time.
Over the past decade and not including this year, there have been a staggering 248 male retirements at Grand Slam level, compared to just 80 female retirements. Such numbers make male tennis players 210% more likely to retire from Grand Slam tournaments than female players.
Does the two extra two sets played at Grand Slam level account for the discrepancy? Not really.
In fact, during the same time frame (2007-2017) the male completion rate for all non-Grand Slam (best of three) tournaments was 96.004%, only 0.75% better than the Grand Slam tournament completion rate of 95.285%, indicating that the extra two sets have no real impact on male player retirement rates.
Perhaps the age-old-issue of players having to turn up to qualify for Grand Slam prize money is the root cause? Breaking down the retirements into their respective rounds for all Grand Slams, the most common round both male and female players retired was in the first round – 59.67% for men, 58.75% for women.
With regards to which Grand Slam that has seen the most 1st Round retirements, that honour goes to the US Open, with a sizeable 58 since 2007.
Across all Grand Slam tournaments, more retirements occur in the first round than all other rounds combined.
The table below illustrates the most common round for retirements by each tournament (Combined Men and Women 2007-2017):
Round Number
Retirements Australian Open
Retirements French Open
Retirements Wimbledon
Retirements US Open
Round 1
46 (55%)
44 (64.7%)
47 (60.3%)
58 (58.6%)
Round 2
17 (20.5%)
11 (16.2%)
16 (20.5%)
20 (20.2%)
Round 3
11 (13.3%)
8 (11.8%)
9 (11.5%)
14 (14.1)
Round 4
7 (8.4%)
3 (4.4%)
4 (5.1%)
4 (4%)
Quarter Final
2 (2.4%)
1 (1.5%)
1 (1.3%)
2 (2%)
Semi Final
0
1 (1.5%)
1 (1.3%)
1 (1%)
Grand Total
83 (100%)
68 (100%)
78 (100%)
99 (100%)
In terms of which tournament resulted in the most retirements overall, the US Open again takes centre stage, being responsible for the most withdrawals for men – with 81 retirements since 2007.
Meanwhile, the currently-in-progress Australian Open resulted in the most retirements for women, with 22 since 2007.
Tournament retirements (2007-17):
Tournament
Retirements total (Men)
Retirements total (Women)
Match Completion % (Men)
Match Completion % (Women)
Australian Open
61
22
95.54
98.43
French Open
49
19
95.8
98.64
Wimbledon
57
21
95.57
98.14
US Open
81
18
94.23
98.43
Grand Total
248
80
95.285
98.41
Janko Tipsarević was the most common male retiree at Grand Slam level, with 8 retirements from 312 Grand Slam matches attended, while Magdaléna Rybáriková was the common female retiree with 4 retirements in 148 Grand Slam match attendances.
Long road to victory
For male players that manage to keep their injuries at bay during the Australian Open and triumph in the final, they can expect to play through an average of 227 games and 47.67 sets.
The shortest route to victory came in 2011, with Novak Djokovic taking just 40 sets (184 games) to claim the grand prize, while the longest route came in 2017, as Roger Federer took an exhaustive 56 sets (266 games) to claim his 19th Grand Slam. How long will this year's winner take?
The table below compares the average number of games and sets to win each Grand Slam.
Men's winners average tournament journey:
Tournament
Games (Descending)
Sets
French Open
209.5
46
Australian Open
227.1
47.7
US Open
228.2
48
Wimbledon
229.8
46.7
For female tennis players, they can expect to battle through 137 games and 30.7 on average to land tennis' first Grand Slam of the calendar year.
The shortest female route to victory came in 2008, with Maria Sharapova taking just 28 sets (117 games) to claim the grand prize.
The longest route to glory, meanwhile, came back in 2016 – with Angelique Kerber taking 32 sets (155 games) to win.
Tournament
Games (Descending)
Sets
US Open
134.9
31.1
Australian Open
136.9
30.7
Wimbledon
140.5
30.3
French Open
144.5
32.2
Whether you're a keen adrenaline junkie, or just looking to step outside your comfort zone, Crystal Ski have researched the top destinations for your dream ski holiday.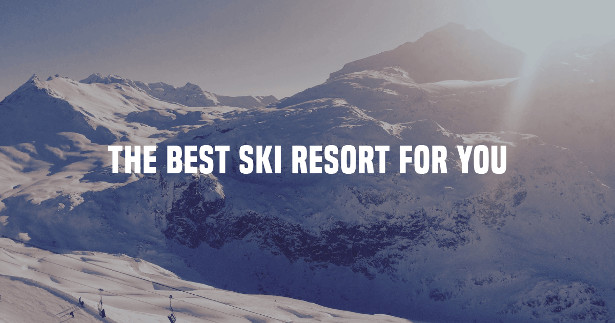 Their new interactive ( @ https://www.crystalski.co.uk/best-ski-resorts/ ) tool allows you to filter 50 ski results by the factors you care about, whether it's the longest runs or even the cost of a burger! Other filters include how instagram-worthy the destination is, based on the number of instagram uploads of that particular place. For instance, Jasper resort in Canada has had over 1.5 million photos uploaded of its glorious slopes and stunning scenery.
If you're more of a hard-core skier, you should consider heading to Val Thorens in France, which makes up a third of the largest linked ski area in the world. With the longest run standing at 12 kilometres, you won't be left with empty time on your hands – especially as there are four other snow sports available at the resort as well.
And if you're simply after a casual holiday with a bit of skiing on the side, fear not – they've got you covered as well! Crystal Ski have included the filters of a price of beer or bottle of wine, and the number of bars and restaurants at each resort. They've even used an après-ski rating, so that users can be absolutely sure about the type of resort they're heading to. Levi in Finland could be a good contender, with seven bars to visit – that's one for every day of the week!
To find the best resort for you, check out the tool @ https://www.crystalski.co.uk/best-ski-resorts/ and start booking your perfect ski holiday.
Sanford Health increases global presence with expansion in seven countries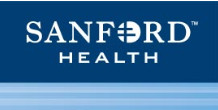 SIOUX FALLS, S.D. – Sanford Health is expanding its presence in international health care by extending services to seven countries. This year, Sanford Health will enter New Zealand, Ireland, Vietnam, Costa Rica and South Africa and increase its presence in China and Ghana. This expansion follows last year's acquisition of a minority stake in ISAR Klinikum, a hospital leader in stem cell therapies, located in Munich, Germany.
Sanford Health's international health care arm, Sanford World Clinic, will now be in nine countries with more than 30 locations. Supported by philanthropy and launched in 2007, the initiative is designed to foster partnership with health care leaders in the development of sustainable services around the world.
"With these partnerships, we are creating unique opportunities for shared learning," said Kelby Krabbenhoft, president and CEO of Sanford Health. "This is not something we are pursuing for financial gain, but we believe this type of collaboration will help further our mission of health and healing."
Each partnership is unique in terms of scope of service and type of agreement. The focus of the collaborations range from primary and pediatric care to research and health system operations.
"We want to go where we can be impactful and create partnerships that will stand the test of time," said Dan Blue, M.D., executive vice president of Sanford World Clinic. "We have outstanding partners in each of these countries who share a common goal – to advance health care around the world."
New Zealand: Sanford World Clinic and Omni Health Limited will open a general practice clinic in February, within Auckland's Central Business District.
Ireland: Sanford World Clinic and Hermitage Medical Clinic will establish a clinical research office to extend precision oncology services through a clinical research protocol supported by Sanford Research in the United States.
Costa Rica: Sanford World Clinic is providing strategic and operational support to the Hospital Metropolitano health system as it experiences dynamic growth across the country.
Vietnam: Sanford World Clinic is collaborating with Victoria Healthcare to support enhanced clinical and health care management education programs for Victoria physicians, nurses and administrative staff.
South Africa: Sanford World Clinic is supporting the ongoing development of clinical research and educational programs in fetal alcohol spectrum disorders at Stellenbosch University and in partnership with a series of collaborators.
Ghana: Sanford World Clinic – Ghana is continuing its partnership with the Ghanaian government to expand upon its current 23 clinics.
China: Today, Sanford World Clinic will provide oncology support for the Ciming Health Checkup Group. This collaboration will be a remote physician-to-physician partnership.
"We are excited about the oncology collaboration with Sanford Health and believe it could provide Chinese cancer patients with the most advanced treatment to improve the survival rate and the quality of life of patients," said Hu Bo, M.D., chairman of the board for Ciming Health Check Group and chairman of the health care management branch of the Chinese Medical Doctor Association.
Sanford World Clinic is working to identify three to five new partnerships each year.
About Sanford Health
Sanford Health is one of the largest health care systems in the nation, with 44 hospitals and nearly 300 clinics in nine states and four countries. Headquartered in Sioux Falls, South Dakota, and serving the Upper Midwest, with nearly 1,400 physicians, Sanford Health is dedicated to several initiatives, including global children's clinics, genomic medicine and specialized centers researching cures for type 1 diabetes, breast cancer and other diseases. Sanford Health has 28,000 employees, making it the largest employer in the Dakotas. Nearly $1 billion in gifts from philanthropist Denny Sanford over the past decade have transformed how Sanford Health can improve the human condition. For information, visit sanfordhealth.org.
About Omni Health
Omni Health is a primary health care provider delivering medical services across New Zealand, with the goal of becoming the country's leading health care provider. Omni Health invests in practices and partners with them to ensure maximum potential and provide the best possible care and advice to patients. Omni Health partners with nine independent clinic offices throughout New Zealand.
About Hermitage Clinic
The Hermitage Medical Clinic is a 112-bed, full-service, private hospital in Lucan, West Dublin. Specialized teams provide medical, surgical and advanced radiotherapy care to patients and are supported by the latest medical technology. The Hermitage Medical Clinic has the most advanced diagnostic imaging equipment available today and full cardiological facilities, including a cardiac catheterization suite and clinical laboratory services. The Hermitage Medical Clinic provides a comprehensive surgical, medical and radiation oncology service through its multidisciplinary team. Other surgical specialties include orthopaedic, neurosurgery, colorectal, urology, breast and gynaecology.
About Victoria Healthcare
Victoria Healthcare operates four clinics in Ho Chi Minh City, Vietnam. Victoria offers the highest standard of health care based on American and European best practices. Victoria's clinics feature complete electronic record keeping which assures accuracy, clarity and privacy. Patients can view their own files through a secure web system.
About Hospital Metropolitano
Hospital Metropolitano is the fastest growing private health care organization in Costa Rica. Founded in 2010, its mission is to provide high-value care with affordable cost for middle-income families. Currently, the Hospital Metropolitano network includes two hospitals in San Jose in addition to seven satellite clinics, 23 clinics of corporate medicine and two centers of excellence (Cancer Care and Mental Health Care). Hospital Metropolitano has become the cornerstone of Grupo Montecristo's Medical division that also holds the Medismart Prepaid Medicine Plan, a solid chain of clinic laboratories and an emergent and fast-growing chain of dental care clinics.
About Stellenbosch University's Faculty of Medicine and Health Sciences
Recognized as a leading research-intensive university on the African continent, Stellenbosch University will in 2018 celebrate 100 years of learning, growing and moving forward. Its Faculty of Medicine and Health Sciences is internationally acclaimed for its cutting-edge research and its dedication to advancing health and equality in South Africa and beyond. Located on the University's Tygerberg Campus, the Faculty houses 4,500 students and includes 1,600 staff members offering more than 80 masters, doctoral and postgraduate diploma programs. The Faculty actively promotes an institutional culture that welcomes, develops and supports a diversity of students and staff. It encourages adaptability and innovation to address complex health care challenges, and to ensure institutional and global sustainability and relevance.
About Ciming Health Checkup Group
Ciming Checkup Health Management Group Co., LTD. is a specialized health management company in China. Its business covers a variety of services including health examination, health management, medical referrals, and insurance payment. It has 200 medical checkup institutions in more than 70 cities in China. In addition to having medical checkup institutions, Ciming group also has a big data company, a health care investment company, two international hospitals and a reproductive center in the U.S.
DARE TO SHARE WITH THE 'OPPOSITION'?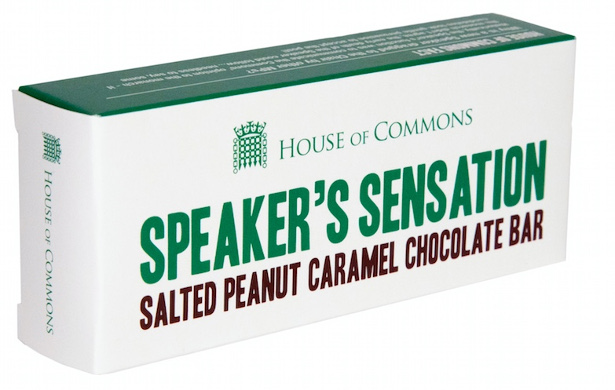 It's a definite 'aye' from the Houses of Parliament this week thanks to The Grown Up Chocolate Company making their debut in the House of Commons and House of Lords shops.
Hand-made in Harlow Essex, The Grown Up Chocolate Company has become renowned for its imaginative flavours produced using the finest ingredients – and this exclusive range made for The Houses of Parliament will not disappoint.
Certain to 'catch the eye' of all in the House of Commons is the sumptuous 'Speaker's Sensation Bar' – £2.95, based on the original salted peanut caramel bar – this luscious chocolate is sure to delight.
Or for a journey through time, the 'Westminster Timeline Bar' – £3.95 offers a snapshot of political history to absorb while enjoying a little chocolate.
Inline images 3
Steeped in a little history (and Champagne!), The Grown Up Chocolate Company has put together the unbeatable combination of decadent truffle combined with champagne using the House of Commons' own brand to make the 'Champagne Truffles' – for a great gift or to indulge unashamedly on your own!
There won't be any trouble passing the chocolate 'Tasting Tray' through the House of Lords vote – what's not to like? Handmade chocolates containing fresh cream* and filled full of delectable flavours.
And if that's not enough choice, then try one of the mouth-watering 100g bars in a range of heavenly flavours including Fig & Port and Orange/Lemon.
James Ecclestone, Founder of The Grown Up Chocolate Company commented: "We're so excited to bring our chocolate to the Houses of Parliament – it's nothing short of amazing to think that Cabinet ministers could be could be enjoying our chocolate in the midst of a busy meeting."
Just remember, these choccies are strictly for grown-ups, so keep them from the kids!
www.thegrownupchocolatecompany.co.uk
Unlock your Home's Potential with Furl
Furl are experts in space saving furniture and specialise in thinking outside the box when it comes to multi-functional pieces. From storage and sofa beds to unfolding tables, they have something for every room and are always thinking of new ideas to make the most of your space.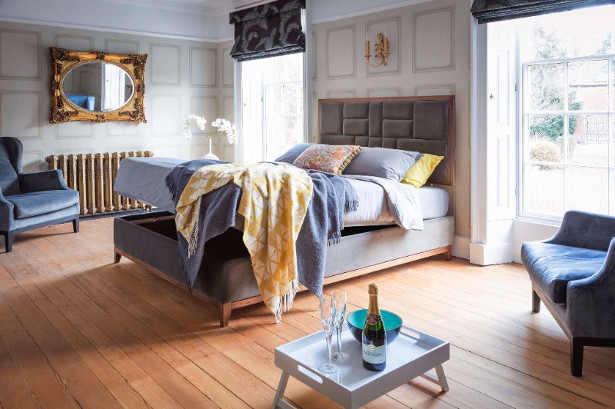 – New data visualises the career progression of this year's four Australian Open semi-finalists from the age of 18 to see how they compare against each other.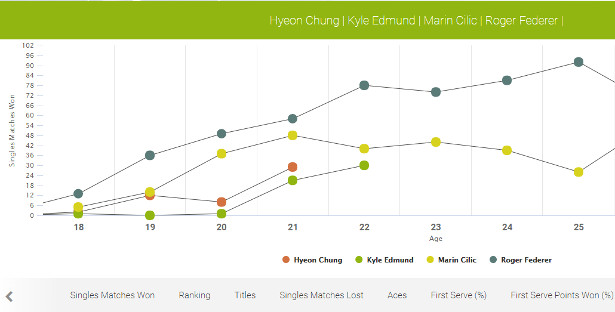 – In short, there should be serious concerns over a lack of quality in the men's youth game.
– Currently in their careers, both Hyeon Chung and Kyle Edmund are statistically way below par compared to semi-final opponents Marin Čilić and Roger Federer.
– As for the Final? The stats say another Federer victory looks highly likely.
Ahead of the Australian Open Men's semifinals, tennis fans everywhere are starting to make their predictions as to who will win 2018's first Grand Slam.
Often based on gut instinct, a dash of hope, and a player's end-of-2017 form – what if we told you there was a far more accurate way of predicting 2018's first Grand Slam winner?
That's where A Legend in the Making comes in.
The tennis experts at Bwin have pulled together over a decade of data across 36 of tennis' biggest stars, as well as the most promising players of the next generation; and all four Australian Open semi-finalists are included.
The biggest talking point the data raises is the incredibly slow start of tennis' 'next generation', particularly compared to the old guard of Federer and the now well-established Marin Cilic. By the age of 22, Federer and Cilic had played 341 and 236 ATP tour games each, with a win rate of 68.62% and 61.02% respectively.
Compare this to Kyle Edmund and Hyeon Chung, and the youngsters are way below par, having only entered 116 and 93 games each, with a much lower win rate of 45.68% and 54.84% respectively.
Such figures translate to a huge disparity in honours. Federer and Cilic had won 11 and 5 honours by the age of 22, which included Federer's first Wimbledon title. Meanwhile, Edmund and Chung are yet to win anything of note, besides a solitary ATP Next Gen Finals victory for Chung.
While both players' appearances in the semi-finals represents a career high and a potential turning point, the underlying statistics suggest their current performances are one-offs – rather than a sign of long-term success.
Looking through the comparisons of First Serve %, Service Games won, Break Points converted and 11 other crucial categories paints a similar picture – that the latest generation have not reached the right career achievements by their age, in comparison to their more experienced semi-finalist opponents.
Even Federer himself has questioned the dedication, ambition and skill of the upcoming generation following his latest Wimbledon triumph in 2017 – with the disgraceful recent behaviour of Bernard Tomic being a prime example.
However, despite the bleak outlook, a Chung v Edmund final is not off the table for the Australian Open. Potentially serving as the career and confidence boost both they and the next generation need, to live up to the achievements of the Federer and Nadal golden age.
With the form Federer is in, however – the numbers don't lie. With the form and experience he has over all the remaining opponents, Grand Slam Number 20 looks to be all but wrapped up – let alone the semi-final.
To view all the stats for each semi-finalist, be sure to check out A Legend in the Making.
Compare such stats as:
– Singles Matches won
– Titles
– Aces
– Return Games won
– Service Games won
– Break Points saved
– And many more
MEMENTO EXCLUSIVES
NEW IN! PAUL OZ ART
MAX VERSTAPPEN
Available as a limited edition, framed print, or hand-embellished canvas.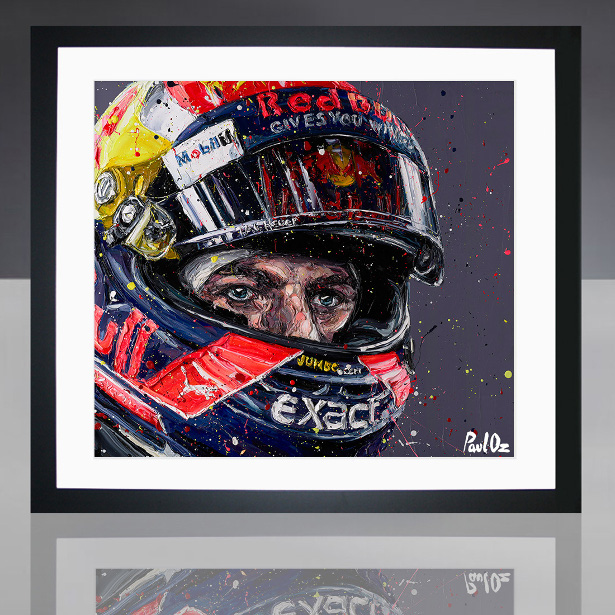 Chatham is a quintessentially British footwear brand, with an impressive 30-year heritage.
Its luxurious portfolio of shoes for a multitude of active and relaxed pursuits highlights its extensive range of traditional, modern and technical footwear that offers something for everyone.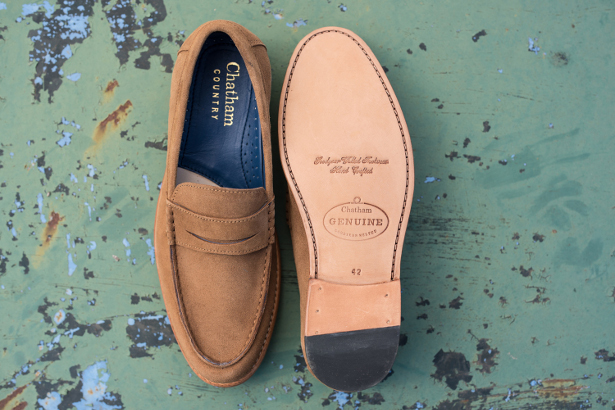 With the ultimate goal being to look and feel good, Chatham is the perfect partner. With the latest development in underfoot, memory foam technology, combined with the highest quality, supple leathers and suedes, hand-finished with exquisite craftsmanship, you can count on Chatham.
Bicton, a fully waterproof walking boot set on a heavy oil resistant sole, perfect for every footing. Made using premium leather, this boot features a herringbone lining and lace detailing, giving the classic walking boot a modern twist. RRP: £130.
When style and comfort are important, McQueen is the perfect option to walk off the high street and into the party. Available in either premium leather or suede, with a memory foam foot-bed, this Goodyear Welted loafer is a signature accessory for any event this season. RRP: £120.
For a classic boat shoe, look no further than the Deck II G2. Made with premium leather, this unrivalled British designed boat shoe is moccasin constructed, featuring a razor siped sole unit with enhanced grip and is handstitched on the last. Deck II G2 also offers Chatham's unique two-year manufacturer's guarantee, so this will soon become his staple fashion piece. RRP: £105.
Too much choice or not sure which size to buy? Chatham gift cards are the perfect option. Easy and simple to use online, Chatham gift cards provide a unique code which can be entered during the checkout process against any product. This code can either be sent to you or can be emailed directly to the lucky person themselves.
With a collection of truly British styling, new wardrobe staples or catwalk favourites, Chatham has something for everyone.
For more than 140 years, Helly Hansen has been at the forefront of technical kit innovation.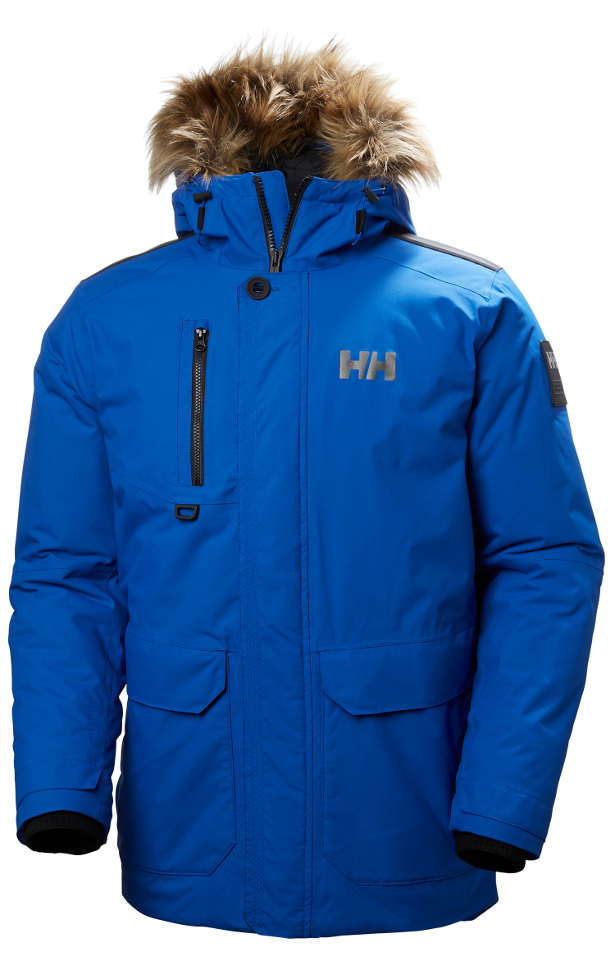 The weather should never affect outdoor pursuits, and with Helly Hansen's clean and stylish designs, protective details and technologies trusted by outdoor professionals, its kit will [make the perfect gift this Valentine's day/keep you warm and protected, whatever the weather.]
A stylish jacket, available in a variety of bright and muted colourways with a fur trimmed hood, the Svalbard Parka is waterproof, windproof and breathable. Built to withstand polar winters, this insulated jacket will keep you cosy and dry even on the coldest of days. For more forgiving conditions, the Killarney Parka is a more casual parka, offering the same great waterproof, breathable and windproof protection in soft fabrics and a smart three-quarter length design. This will be your go-to choice for cold days and evenings, and can be layered for extra warmth as needed.
The Odin Veor Jacket is a lightweight jacket, with a packable hood, perfect for wrapping up during training. Featuring Helly Hansen's famous H²Flow™ temperature regulation system, alongside the exceptional warmth of Allied Goose Down, this jacket enables you to regulate body temperature by allowing hot air to escape when things start to heat up and by keeping warm air in when temperatures outside drop.
Helly Hansen is renowned for its award-winning baselayers, and the Lifa® Merino Half Zip is the warmest choice for even the chilliest of days. Ensuring you can perform at your best, this baselayer uses to Lifa® to move moisture away from the skin, keeping users dry and comfortable, and 100 per cent Merino wool on the outside for extra warmth. Its seamless construction provides the ultimate comfort and ensures you can move freely, making it the perfect choice of baselayer to keep you warm and dry, all the way to the try line.
Visit www.hellyhansen.com to find out more.
Cold, wintry conditions are tough enough to combat on their own, and once you throw the dark of night into the mix, it's tough to be able to enjoy doing anything outside – unless you have a PowerCap.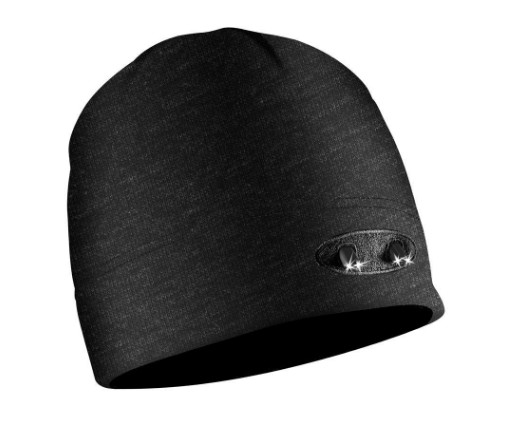 PowerCap is an LED lighted hat that was designed to keep hunters sitting in tree stands warm for hours during the depths of winter – so it has the cold weather defense down and features an easy to use LED light built in so you can keep playing, cheering for your favorite team, or do anything else your passionate about during the winter months, even after the sun goes down.
PowerCap comes in a variety of styles and colors so it's the perfect gift for anyone who loves to be active outdoors, regardless of their personal style!
Thanks for considering PowerCap and please let me know if you have any additional questions about the product.
"Spectacular" ★★★★ – The Daily Mirror
"Edge of your seat action" MTV
Including never before seen bonus scenes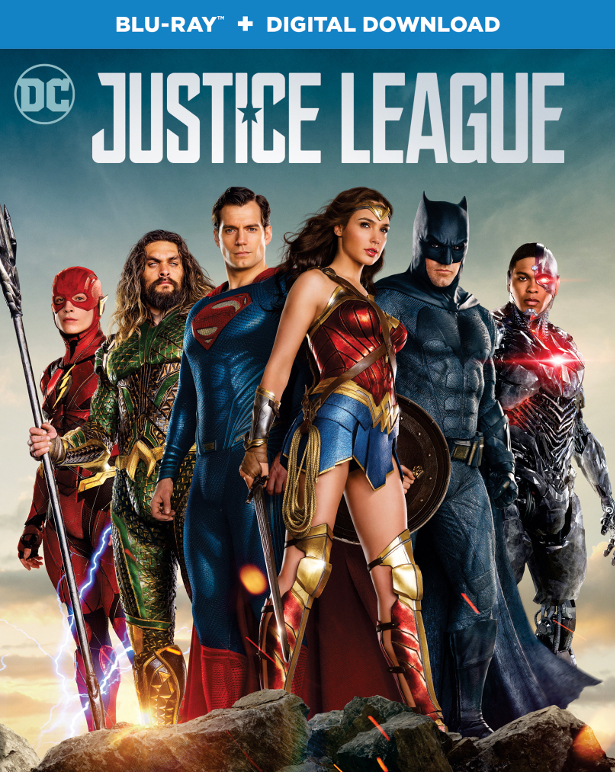 The League are united as Warner Bros. UK and DC Entertainment's epic action adventure "JUSTICE LEAGUE" arrives onto 4K UHD, Blu-ray™ 3D, Blu-ray™, DVD and Digital Download. Directed by Zack Snyder, the film stars the famed lineup of DC Super Heroes: Ben Affleck as Batman, Henry Cavill as Superman, Gal Gadot as Wonder Woman, Ezra Miller as The Flash, Jason Momoa as Aquaman, and Ray Fisher as Cyborg.
The 4K UHD, Blu-ray™ 3D and Blu-ray™ will include an all-new bonus scenes never before seen in cinemas as well as featurettes and interviews with the cast, filmmakers and creators.
"JUSTICE LEAGUE" also stars Amy Adams as Lois Lane, Jeremy Irons as Alfred, Diane Lane as Martha Kent, Connie Nielsen as Hippolyta, and J.K. Simmons as Commissioner Gordon. The screenplay is by Chris Terrio and Joss Whedon, story by Chris Terrio & Zack Snyder, based on characters from DC, Superman created by Jerry Siegel and Joe Shuster, Batman created by Bob Kane with Bill Finger.
The film's producers are Charles Roven, Deborah Snyder, Jon Berg and Geoff Johns, with executive producers Jim Rowe, Ben Affleck, Wesley Coller, Curtis Kanemoto, Daniel S. Kaminsky and Chris Terrio.
The behind-the-scenes team includes director of photography Fabian Wagner ("Game of Thrones"), production designer Patrick Tatopoulos, editor David Brenner, Oscar-nominated costume designer Michael Wilkinson ("American Hustle") and visual effects supervisor John "DJ" DesJardin; and Oscar-nominated editor Richard Pearson ("Kong: Skull Island," "United 93") and Oscar-winning editor Martin Walsh ("Wonder Woman," "Chicago"). The music is by Oscar-nominated composer Danny Elfman ("Milk," "Men in Black").
The Blu-ray™ discs of "JUSTICE LEAGUE" will feature a Dolby Atmos® soundtrack remixed specifically for the home theatre environment to place and move audio anywhere in the room, including overhead. To experience Dolby Atmos at home, a Dolby Atmos enabled AV receiver and additional speakers are required, or a Dolby Atmos enabled sound bar; however, Dolby Atmos soundtracks are also fully backward compatible with traditional audio configurations and legacy home entertainment equipment.
JUSTICE LEAGUE is available on 4K UHD, Blu-ray™ 3D, Blu-ray™ and DVD March 26 and on Digital Download March 12. A Steelbook is also available exclusively with HMV.
ACCESS BESPOKE TRAINING ANYTIME, ANYWHERE WITH FREELETICS, EUROPE'S #1 FITNESS APP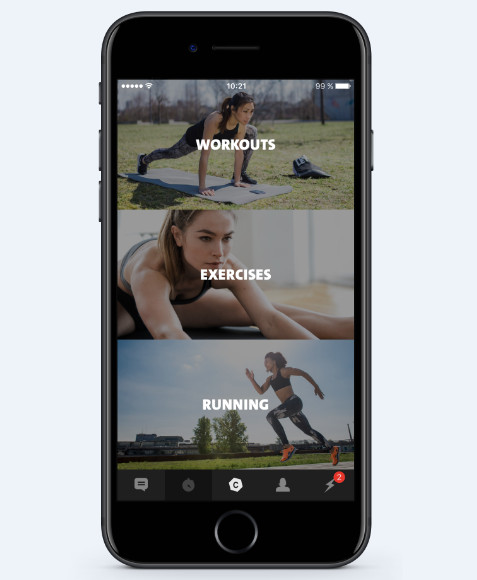 Whether you want to tone up, lose weight, gain muscle or prepare for a specific sporting challenge, you can get into shape and become the best version of yourself with Freeletics, the revolutionary fitness app company with over 20 million users worldwide.
Renowned for their hyper-personalised approach to health and fitness, Freeletics offers the world's most advanced digital fitness coaching, powered by artificial intelligence and tailored to your individual needs, goals, training history and ability.
Since its launch, the Freeletics Bodyweight app has revolutionised the fitness industry. With the app, extremely effective HIIT training can be done anytime, anywhere, with no gym or equipment required except 2×2 metres of space. A 'personal trainer in your pocket' provides an almost infinite number of training variations and workouts which have been specifically designed by sports scientists and athletes to achieve fast, visible and long-term results. Suitable for any age or fitness level, the Freeletics Bodyweight app also includes in-depth video tutorials and training instructions to guide users through proper training techniques and form, enhancing knowledge and reducing the risk of injury.
In addition to the free version of the app, users can invest in the Freeletics Training Coach, the state-of-the-art digital trainer that builds bespoke week-by-week training programmes, fully customised to the user's fitness level, preferences and goals. The Coach analyses performance, tracks progress and adapts training plans accordingly to continually challenge and motivate for optimum results. Additionally, the AI technology behind the Coach learns from all 20 million users, allowing it to learn from their behaviour, progress and preferences so it can build customised workouts for each individual. The Coach can also recognise when a user is in danger of injury or overtraining, so it can adapt the training and avoid these consequences.
Centred around the core components of physical fitness – strength, stamina and muscular endurance – the Freeletics Bodyweight app focuses on short, high intensity workouts which maximise efficiency and results. Workouts can last between 10 and 45 minutes to ensure there's always time to fit exercise into your schedule.
As well as a huge variety of workouts and exercises, users can also become part of the extremely active and friendly Freeletics Community, which offers unparalleled support and guidance from Freeletics fans around the world. Users are encouraged to share their progress, training tips and advice via the app's social feed to motivate and inspire, helping users reach and exceed their goals. This allows athletes to really integrate and share their progress with each other, which encourages users to be the best they can be.
The Freeletics app portfolio also includes Freeletics Running, which aims to maximise performance, speed and distance through interval running workouts, Freeletics Gym, which helps users get the most from their gym membership with guided weight workouts, and Freeletics Nutrition, a goal-orientated nutrition coach which offers personalised meal plans, advice and simple, healthy recipes. The range also includes Freeletics Wear, a functional, stylish collection of athleisure and performance wear designed to boost performance and offer ultimate comfort.
Unlock your true potential and become the best version of yourself with Freeletics, the leading fitness company which will help you to get the most out of your training and smash your health and fitness goals.
-ENDS-
For more information on Freeletics, visit www.freeletics.com. To download the Freeletics Bodyweight app, visit the App Store or Google Play Store.
The Freeletics Bodyweight, Running, Gym and Nutrition apps can be downloaded for free in the App Store and Google Play Store. For more information about Freeletics, visit www.freeletics.com.
Notes to Editors:
Follow Freeletics:
Instagram: www.instagram.com/freeletics
Facebook: www.facebook.com/freeletics
YouTube: www.youtube.com/freeletics
Pricing:
1 month Training — 12.99 GBP (Android Only)
3 month Training — 32.99 GBP
6 month Training — 54.99 GBP
12 month Training — 74.99 GBP
1 month Training and Nutrition bundle — 19.49 GBP (Android Only)
3 month Training and Nutrition bundle — 49.49 GBP
6 month Training and Nutrition bundle — 82.49 GBP
12 month Training and Nutrition bundle — 112.49 GBP
NB: Regarding the above pricing, a subscription to the Training Coach includes full access to the Freeletics Bodyweight, Running and Gym Coaches. A bundle subscription offers access to the Training Coach (Bodyweight, Running, Gym) plus the Nutrition Coach.
About Freeletics:
Founded in June 2013, Freeletics has been built around a single vision: to help everyone in the world unleash their full physical and mental potential and become the greatest version of themselves. With over 20 million users in more than 160 countries, it has now become one of the most successful fitness movements in the world.
Freeletics embodies a passion for health and fitness and the belief that every individual has the potential to shape their life, reach their goals and become their best self. The company continues to expand with a range of innovative health, fitness and lifestyle products that aim to help people all over the world realise their full potential.
Saturday January 27th saw cinemas come alive as Twentieth Century Fox presented the first UK THE GREATEST SHOWMAN sing-along screenings!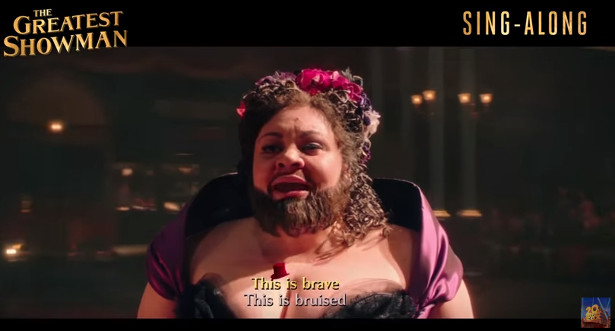 A special print of the film featuring all the lyrics to the stunning soundtrack – which showcases the Golden Globe winning & Academy Award nominated This Is Me – written by Academy Award and Tony Award winners Benj Pasek and Justin Paul ("La La Land") screened at select cinemas, with ticket holders encouraged to sing their hearts out along with the movie.
Tickets are on sale now and are going like hot cakes! Sing-along screenings are currently scheduled for the following cinemas, with more to be announced soon. Showtimes and booking can be found at www.greatestshowmantickets.co.uk
Cineworld, Glasgow Renfrew Street
Saturday January 27
15.00
Odeon, Liverpool One
Saturday January 27
15:00
The Prince Charles Cinema, London
Saturday January 27
16:00
Warm up your vocal chords ahead of the weekend with this new sing-along version of This Is Me, available now on YouTube: https://youtu.be/aDyX0Lp0X0I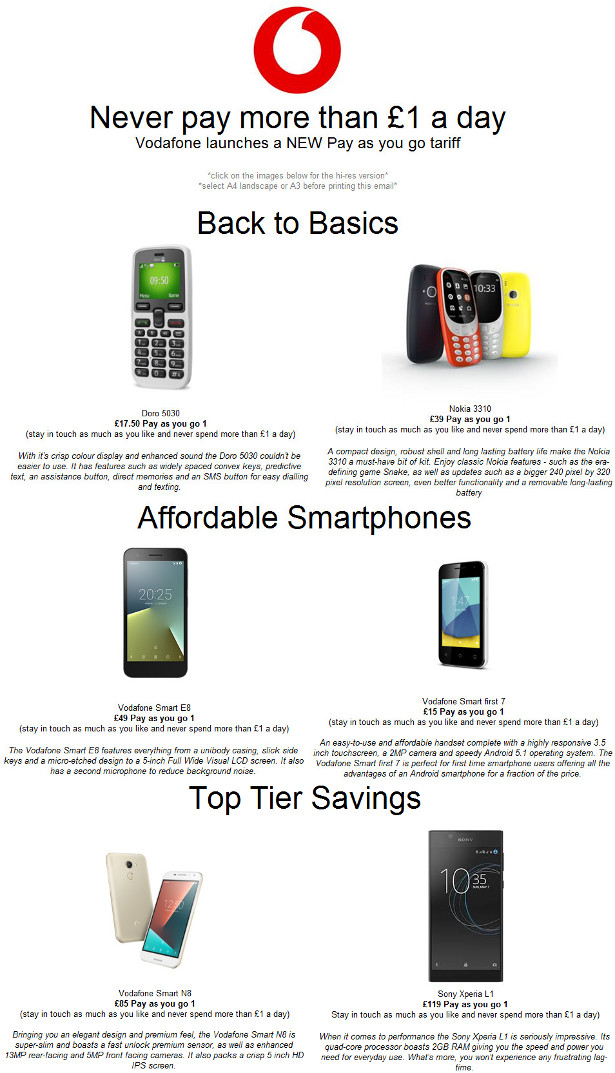 Super League returns to Sky Sports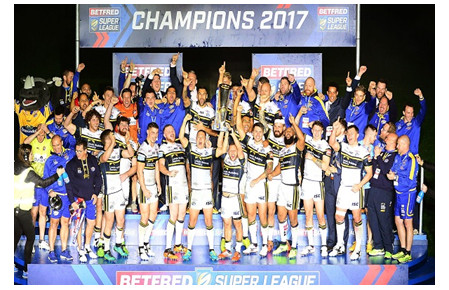 Sky Sports will bring viewers another Super League season, this time kicking off at Warrington as they host reigning champions Leeds, with beaten finalists Castleford in action the following day.
The season starts on Thursday 1 February and Sky Sports will show all 12 teams in the opening month of the competition, which also includes newly promoted Hull KR facing Leeds and Catalans in weeks two and three of the season.
Next year will also see the hotly anticipated return of the Hull derby, as the two sides go head-to-head on 30 March and are then part of a super line-up across the Magic Weekend in May, where Sky Sports will show all 12 teams in action.
Head of Sky Sports Rugby League, Neville Smith, said: "We can't wait to get on the road once more and deliver another exciting season of the Super League. The sport grows from strength to strength and with Sky Sports there every step of the way, we'll be sure to capture the highs, lows and unpredictability of a new season, capping it all off with the 21st Grand Final on 13 October."
Sky Sports Rugby League presenter Brian Carney added: "Last season threw up some unexpected plot lines, but one thing is for sure, this year will be full of exciting stories! I expect Wigan to come back with a vengeance, Leeds will want to prove yet again they are the stand-out team and Castleford will want to repeat the brilliance of 2017 and overcome the Grand Final loss. I can't wait to see everyone back in action."
The regular season schedule of Thursday and Friday night fixtures will be played out on Sky Sports Action and Arena channels, while Sky Sports News HQ will bring fans updates, interviews and features from across the league on channel 409, all complemented by weekly rugby league programming including Super League Full Time and our comprehensive digital offering on the Sky Sports app and skysports.com.
The 2018 Super League season is part of a year of sport on Sky that includes the biggest games from the Premier League, Euro 2020 and World Cup 2022 home nation qualifying matches, plus Formula 1, golf's majors, Ryder Cup, England Test cricket, and much more.
Sky Sports Live Super League fixtures:
Date Home Team Away Team Time
Thurs 01 February Warrington Wolves Leeds Rhinos 1945
Friday 02 February St. Helens Castleford Tigers 1945
Thurs 08 February Leeds Rhinos Hull KR 1945
Friday 09 February Wakefield Trinity Salford Red Devils 1945
Thurs 15 February Hull KR Catalans Dragons 1945
Friday 16 February Widnes Vikings Warrington Wolves 1945
Friday 23 February Warrington Wolves Wigan Warriors 1945
Sat 24 February Castleford Tigers Hull FC 1945
Thurs 01 March Hull KR Castleford Tigers 1945
Friday 02 March Wakefield Trinity Huddersfield Giants 1945
Thurs 08 March Leeds Rhinos Hull FC 1945
Friday 09 March Warrington Wolves St. Helens 1945
Thurs 15 March Huddersfield Giants Hull KR 1945
Friday 16 March St. Helens Leeds Rhinos 1945
Thurs 22 March Widnes Vikings Salford Red Devils 1945
Friday 23 March Leeds Rhinos Castleford Tigers 1945
Thurs 29 March Wakefield Trinity Castleford Tigers 1945
Friday 30 March Hull KR Hull FC 1945
Friday 30 March St. Helens Wigan Warriors 1945
Monday 02 April Widnes Vikings St. Helens 1945
Friday 06 April St. Helens Hull FC 1945
Sat 07 April Salford Red Devils Warrington Wolves 1945
Thurs 12 April Hull FC Widnes Vikings 1945
Friday 13 April Leeds Rhinos Wigan Warriors 1945
Thurs19 April Hull FC Leeds Rhinos 1945
Friday 20 April Wigan Warriors Castleford Tigers 1945
Thurs 26 April Salford Red Devils St. Helens 1945
Thurs 03 May St. Helens Catalans Dragons 1945
Magic Weekend
Saturday 19 May Widnes Vikings St. Helens 1500
Saturday 19 May Wigan Warriors Warrington Wolves 1715
Saturday 19 May Castleford Tigers Leeds Rhinos 1930
Sunday 20 May Salford Red Devils Catalans Dragons 1300
Sunday 20 May Wakefield Trinity Huddersfield Giants 1515
Sunday 20 May Hull KR Hull FC 1730
Thurs 24 May Castleford Tigers St. Helens 1945
Thurs 07 June Wakefield trinity Wigan Warriors 1945
Thurs 14 June Salford Red Devils Widnes Vikings 1945
Thurs 28 June Wigan Warriors Leeds Rhinos 1945
Thurs 05 July Huddersfield Giants Hull FC 1945
Thurs 12 July Warrington Wolves Catalans Dragons 1945
Thurs 19 July Wigan Warriors St. Helens 1945
Thurs 26 July St. Helens Warrington Wolves 1945
It's all happening in Doncaster, Yorkshire, UK …… and why is ARMANI involved?! / The Tyram Lakes Resort and Hotel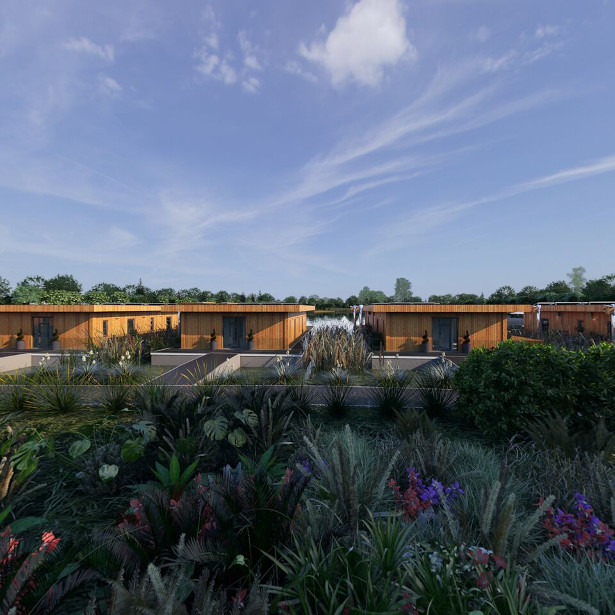 Rothgen Capital UK are proud to announce the launch of the latest funding round for The Tyram Lakes Hotel, Spa and Resort in Hatfield, near Doncaster in Yorkshire UK. As a truly groundbreaking project, Tyram Lakes is utilising the latest cutting edge ecological and eco-friendly innovations as inherent parts of its designs and is the first of its kind, thus of particular interest to energy focussed investors.
The Tyram Lakes Hotel, Spa and Resort is set in the heart of the Humberside Peatlands, Hatfield Moor and the National Nature Reserve in South Yorkshire. Plans are already approved for 325 luxury eco-lodges set on and around 65 acres of lakes adjacent to 100 acres of natural woodlands, plus the hotel and spa.
Some of the lodges (125) will be floating structures, and the remaining 200 will be set amid the vast woodlands. Ranging from two and three bedrooms, as well as a number of larger four bedroom accommodations, all lodges will blend into the landscape providing a private gateway with natural spaces all around. Their attractions include rooftop gardens fitted with solar panels, decking areas with sunken spa bath and a choice of classic or contemporary interiors.
Sitting at the heart of the resort is a planned boutique hotel designed by Den Architecture in association with Baca Architects, specialists in eco-friendly and amphibious projects. This ambitious hotel will feature 104 rooms, conference and meeting facilities, a fine dining restaurant with lakeside views, and indoor pool, leisure club, spa, gymnasium, and a picturesque wedding and party venue.
What's happening?
The application to build the green resort was approved by Doncaster Metropolitan Borough Council in December 2016, commencing with the first phase of 50 eco-lodges constructed from timber and incorporating the latest environmentally-friendly technologies providing a tranquil escape in a beautiful natural habitat.
Speaking at the time, Daulton Byfield, managing director of Rothgen, the company behind the project, said: "The Tyram Lakes Hotel, Spa&Resort will be the first of its type in the UK. We are planning to invest £25m to create a first class eco holiday village where visitors can relax amongst nature and enjoy a quiet break from hectic modern life."
The scheme comprises four phases of development:
Phase1 – 50 Lakeside and floating lodges
Phase2 – 104 Bedroom Hotel, Spa, and Leisure Centre
Phase3 – 75 Lakeside and floating lodges
Phase4 – 200 Woodland retreat lodges
…. and embraces the very latest science and technology to create a resort which is designed to function through environmentally accredited solutions that are energy efficient, all of which engage and sustain the local ecosystems.
"The scale and ambitious nature of the plans will ensure the resort is one the most luxurious, fun and relaxing holiday destinations in Europe. This green development will be as sustainable as it's currently possible to build, and be exemplary case study for other developers," says Baca Associate, Andrew Scrace.
Efficient and ecological solutions
Geyser Thermal Energy (GTE) was tasked with the design for the heating and hot water system for The Tyram Lakes Resort which focuses on energy efficiency and sustainability. At inception, the site had very limited electrical and water supplies (with no gas supply) and it was crucial that the system would not have a negative impact on the local ecology.
GTE devised an innovative approach of using the main lake as a heat source for the lodges, coupled with various (nonchemical) water filtration processes that further reduced energy consumption and the need for chemicals.
Such an innovative renewable heating system coupled with highly efficient and ecologically sound water solutions will mean minimal running costs and environmental impact for the development.
Physical attraction
It may then come as no surprise that the interest attracted by Tyram Lakes is not just from the Green and Eco sectors. Its existing design and sustainability has led to the world famous ARMANI brand becoming involved with the design of a selection of exclusive lodges on the site. This will make The Tyram Lakes Resort & Spa the first ever Armani development inside the UK.
Now partnering too with Natural England who have a sizeable park neighbouring Tyram Lakes, and who have agreed to complimentary access for Tyram Lakes guests, providing countless more acres for hiking, trails, exploration and more. And as though these factors aren't enough to persuade investors, Hoseasons, the UK's largest park operator, has recently agreed to guarantee the rental on the lodges at the resort, providing evidential balance sheet background for those wishing to invest.
Oh, and just down the road the Yorkshire Wildlife Park has recently announced its £50M expansion which will potentially make it a top UK destination.
So, it's all happening in Doncaster, Yorkshire, and The Tyram Lakes Resort & Hotel is inviting investors to play along……
______________________________________________________________
For more information about the Tyram Lakes Resort & Spa, please visit http://www.tyramlakes.co.uk/
For information on Investor Relations, please go here > http://ty.investingwell.club/
Calling All Nutty Butters
The Peanut Butter Maker, The Ultimate Gadget For Any Nut Butter Addict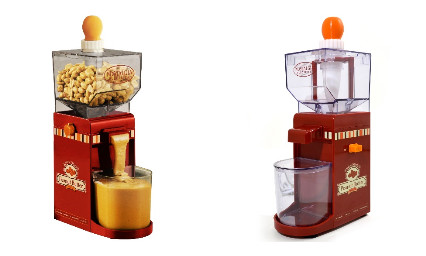 Nut butters are high in protein and packed with vitamin E, magnesium and vitamin B6.
It takes roughly 540 peanuts to make a 12-ounce jar of the luscious peanut butter.
Peanut butter contains no saturated fat and can help lower bad cholesterol.
Peanut butter is rich in antioxidants.
It's that time of year when we are all still feeling those festive inches, it's cold outside and we still want to reach for the chocolate!… Well hold on. If you are a healthy food fan, or even if you're not we have a nutty, buttery product that's the perfect way to beat the January blues.
To any peanut butter or nut butter enthusiast out there, we understand how much you love it! Here at Find Me A Gift we have the perfect product for you. Our awesome Peanut Butter Maker cuts out having to go to the supermarket, hunt down your favourite brands, trying to find the best ingredients! Our Peanut Butter Maker means you can create your favourite treat anytime of the day or night!
The great thing about this product is that it's so simple to use, all you need is some of your favourite nuts and some oil (coconut, peanut, vegetable – the choice is yours) and then you can sit back and let the machine do the rest. You can make all kinds of scrumptious nut butters, including cashew, almond, hazelnut and pecan, and of course the number one favourite – PEANUT BUTTER!! Just think, you could take a slice of toast and plaster it with freshly made peanut butter, or place a large dollop on some crisp celery, then again you could simply grab a spoon and eat it straight from the pot!
The Peanut Butter Maker is one of our best products! We're hoping it will soon be one of yours too, just imagine that soft velvety nut-buttery-goodness just oozing out of the dispenser and into your mouth! Well, don't just sit their dreaming of peanut butter on tap, make it a reality by grabbing a maker today and then get ready to go nuts!
The Peanut Butter Maker retails at a fabulous £36.99 – you can check out more product information here – https://www.findmeagift.co.uk/gifts/peanut-butter-maker.html
A successful rugby team is not just about training smart, but it is also about training smart.
Nutrition is a key tool that all rugby teams and players can utilise to achieve success.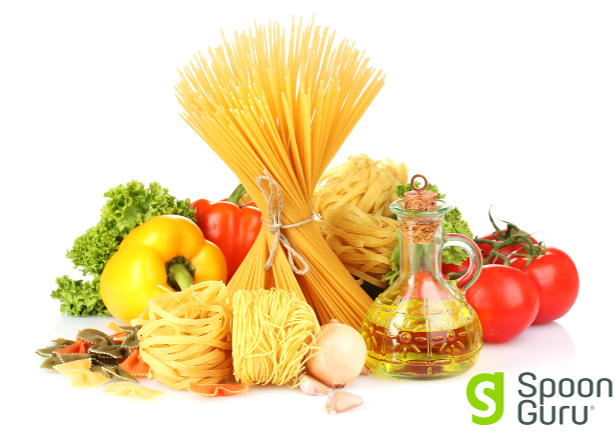 Before approaching any nutrition strategy, first decide, what is my goal? What am I working towards? This may be centred on some of the key physical attributes of the game: endurance, strength, agility and weight management, but also could include immunity as well as recovery from a tough game or injury.
To help you find foods easily we can break the basics to rugby nutrition down into four rules: carbohydrate smart, protein rich, paint the rainbow and hydration.
Carbohydrate smart – think of your body as a car engine. You need fuel to keep the engine going. After a hard game or training session, make sure you fill the fuel tank back up with carbohydrates like pasta, rice, potatoes, as well as legumes and pulses. But when you do not train hard, then you can limit the amount of carbohydrates going in. This means replacing those traditional carbohydrate sources with vegetables instead. There is no point filling up the tank of petrol if it is already full. This will help you preserve energy levels and reduce the onset of fatigue during games.
Protein rich – protein from animal (beef, chicken, pork, milk etc) and plant sources (beans, pulses, tofu etc) help maintain and grow muscle size and strength. Ensuring at least 4 servings of protein per day, especially after training is key. Include these as snacks in between meals as well.
Paint the rainbow – get vitamins and minerals into your diet through colourful fruits and vegetables at every meal. This will help with energy levels, tiredness, recovery and immunity.
Hydration – consuming at least 2 L of water every day will ensure adequate hydration.
Dehydration, from low intake of water, will impair performance – both physically and mentally.
After all training and matches make sure you are getting in additional fluids to replace what you lose in sweat.
By Doctor Adrian Hodgson, Nutrition Innovation Consultant at Spoon Guru www.spoon.guru/
Baby clothing brand LoveKeepCreate is here with their brand new organic sets to brighten up your little one's day.
These super soft and snuggly sets are handmade with 100% organic cotton jersey in Devon.
Mix and match little caps, leggings and bibs for the ultimate winter cuddle.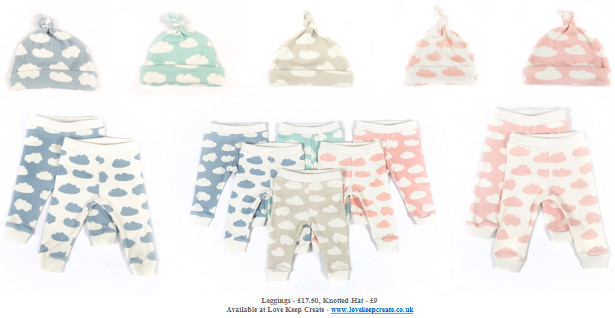 Brighten up your little ones room with the personalised dinosaur poster from the Natural History Museum Shop.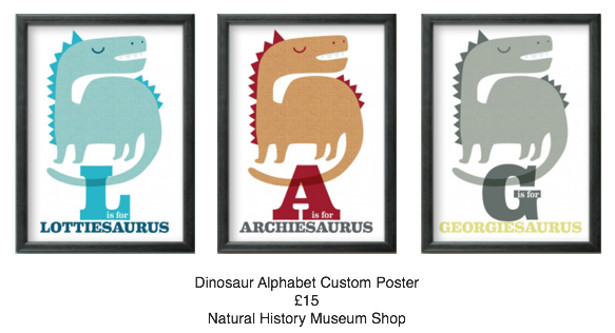 From Alexsaurus to Zoesaurus, children will love seeing their dinosaur name on this custom giclee printed poster!
Simply choose a favourite colour, enter a name and Natural History Museum Shop will do the rest.
Natural History Museum Shop / www.nhmshop.co.uk
Manxiety: Young men need more support to seek help instead of 'manning up' to prevent anxiety from ruining careers and relationships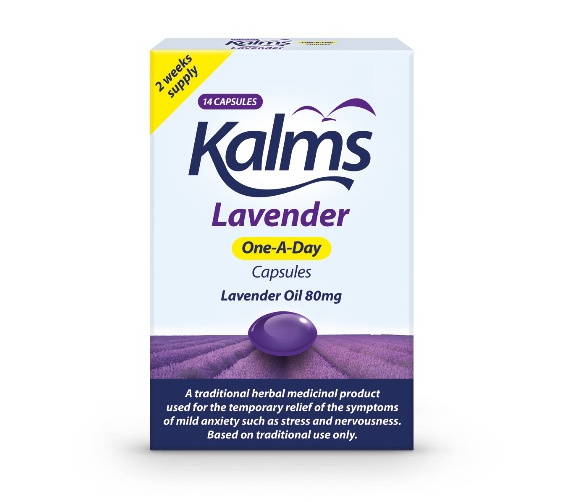 New research reveals that 70% of young men with anxiety report that their work performance and relationships are affected, yet well over half of them are still not seeking help.
Anxiety is one of the most prevalent mental health conditions in the UK, with one in five people reporting that they feel anxious a lot or all of the time,[i] seriously affecting work productivity. More than 45 million working days have been lost due to anxiety combined with depression and stress in the past three years, including a 25% increase over the past year alone, costing the British economy an average of £2.4 billion[ii] a year.
According to a new survey[iii] among 500 male anxiety sufferers, commissioned by Kalms Lavender, young men in their twenties and thirties, at a crucial stage in their careers, are most affected by the crippling impact of anxiety. As many as 70% of men surveyed say their anxiety has an impact on their work and relationships and 80% found it also affects their social life, with over half revealing it also impacted their sex life.
Anxiety UK CEO Nicky Lidbetter highlights; "Anxiety is extremely common and at its worst can be incredibly disabling. It is important therefore that those living with anxiety seek early help and that treatment interventions offered are acceptable and accessible."
Obtaining help and support, however, can be especially difficult for those experiencing anxiety, with two-thirds of the young men surveyed reporting that men find it harder to talk about anxiety than women and over a third choose to avoid difficult situations as a way of dealing with their anxiety. A potential contributor for this could be common perceptions of masculinity[iv], making it hard for men to accept and talk about their feelings. In fact, as many as 44% of male sufferers in their early twenties revealed they had suffered from anxiety for up to 5 years, and nearly 70% of them hadn't even discussed it with their partner. Interestingly, in 65% of men surveyed in their mid-twenties to mid-thirties, their work was the cause of their anxiety but perhaps even more worrying was that over half reported that their anxiety was caused by their friends and relationships.
Concerning the debilitating symptoms of anxiety, over two-thirds (62%) of men in their late twenties surveyed reported experienced feelings of dread, with as many as 75% suffering from decreased motivation and irritability and half of the respondents reported actually feeling physically tired and nauseous. These feelings occur due to an 'imbalance' in the way the body processes environmental and sensory stimuli. A disproportionate 'excitatory' response, and excessive release of neurotransmitters between nerve cells in the brain, leads to overstimulation of the nervous system and feelings of anxiety.
Now, research suggests uniquely prepared, pharmaceutical quality lavender oil can reduce excessive neurotransmitter activity, thus reducing overstimulation and hyperactivity of the nervous response, and improving symptoms of anxiety.
In fact, extensive clinical trials show that a daily capsule of this uniquely prepared, pharmaceutical quality lavender oil was found to be AS EFFECTIVE as commonly used anti-anxiety medication, including the benzodiazepine lorazepam and selective serotonin reuptake inhibitor (SSRI) paroxetine prescribed in generalized anxiety disorder (GAD).[v],[vi]
Dr Siegfried Kasper, Professor of Psychiatry at the Medical University of Vienna, who was involved in a number of the clinical trials comments;
''This is a very exciting development for anxiety as the research demonstrates the lavender oil capsules not only reduce both physical and psychological symptoms of anxiety but also have a beneficial effect on health-related quality of life, without problems such as sedation, addiction or interaction with other medications. When taken orally, the uniquely prepared, pharmaceutical quality lavender oil is able to cross the blood brain barrier to dramatically reduce anxiety symptoms by nearly 60%[vii] with benefits evident after just two weeks."
For the first time in the UK, the anxiety-relieving effects of uniquely prepared, pharmaceutical quality lavender oil are now available, only in Kalms Lavender One-A-Day Capsules.
Kalms Lavender One-A-Day Capsules is a traditional herbal medicinal product used for the temporary relief of the symptoms of mild anxiety such as stress and nervousness, exclusively based on long standing use as a traditional herbal remedy. Always read the label. Kalms Lavender One-A-Day capsules are available in Boots, Asda and online at www.kalmsrange.com RRP £6.49
Step closer to a cure for Parkinson's in Northern Ireland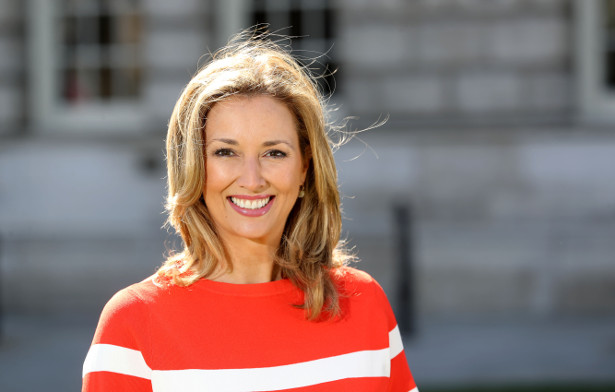 People in Northern Ireland are being asked to unite with thousands of others across the UK and step closer to a cure for Parkinson's.
Parkinson's UK is launching Walk for Parkinson's 2018 and the charity is inviting people of all ages and abilities to sign up to a walk near them.
Walks in Northern Ireland include Lagan Towpath on Sunday 10 June, and Antrim Castle on Sunday 30 September.
There are shorter and longer distances to choose from, so whether you're up for a challenging walk or a gentle stroll, there is something for everyone. Team entries are welcome, so why not sign up with your friends, family and colleagues.
Walking and other types of exercise is particularly important for people with Parkinson's as research shows that two and half hours of exercise a week can help slow progression of symptoms. Exercise also has a positive impact on wellbeing and mental health.
Award winning broadcaster Claire McCollum whose father Sam is living with Parkinson's is calling on people to sign up to a walk, she said:
"I'd love you to join us at the beautiful Lagan Towpath or the stunning surroundings of Antrim Castle to help take a step closer to a cure for Parkinson's. Whatever your level of fitness there are varying distances for people to come together, enjoy being in the great outdoors and raise vital funds.
"I have witnessed first-hand how Parkinson's not only affects the person living with it but also their loved ones. All funds raised will go towards supporting people affected in Northern Ireland and vital research into a cure."
Last year's Walk for Parkinson's series had more than 4,300 people sign up to walk and between them they raised £417,700.
All money raised by Walk for Parkinson's will be used to help find better treatments, and ultimately a cure, as well as providing support and information for the 3,700 people affected by Parkinson's across Northern Ireland.
To find out more about the walks, see www.parkinsons.org.uk/walk
BRITS MAKING SECURITY SHORCUTS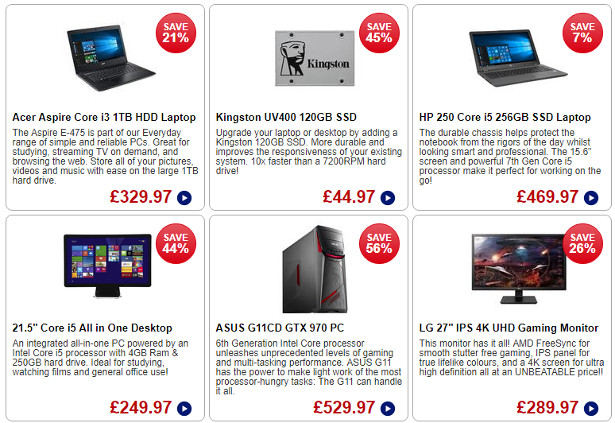 – Brits believe they save 32 minutes by taking security shortcuts –
– 48% admitted to leaving valuables in view –
– 34% would invest in technology for home security –
THIS WINTER, it appears Brits are making some common shortcuts when it comes to their home security, according to new research.
The survey of 2,001 British adults carried out by gadgets and technology e-tailer, LaptopsDirect.co.uk, found that Brits believe they are saving up to 32 minutes on average by taking worrying security shortcuts in the home every day.
The research looked into the nation's security habits and found that leaving valuables in view was the most common security shortcut, with just under half of the votes (48%).
42% of Brits admitted to not setting their burglar alarms, increasing the risk of burglary in the home.
This was followed by not shutting curtains or blinds when the home is unattended (31%), while 24% of Brits confess to leaving their windows open.
One in six (16%) also listed leaving the backdoor unlocked as a common security shortcut, taken to save time.
Despite these shortcuts, 34% admitted that they would invest in technology and gadgets to secure their home from trespassers, such as CCTV, door locks and safes.
Mark Kelly, marketing manager at LaptopsDirect.co.uk commented: "As nights get darker, it is imperative that Brits really consider the importance of home security. Whilst they may think they are saving time by omitting a few basic security measures, the simple fact is that they are doing so at the expense of risking being burgled. This is especially worrying given the recent figures that show how recorded crime has risen by 13% from the previous year*.
"The research shows just how many Brits are compromising their security. Evidently, more of us need to understand the importance of protecting the home and make security tasks a higher priority."
Those aged 45 – 54 are the most likely to risk security, while millennials (those aged 18-30) are the demographic who ensure the home is protected the most.
LaptopsDirect.co.uk is the UK's largest online laptop specialist, selling a wide range of new and refurbished laptops from leading brands, as well as a wide range of other lifestyle gadgets.
For more information, visit www.laptopsdirect.co.uk
THE BEST WAY TO BE'GIN THE YEAR… THE GINUARY SALE
There may only be a few days left of January, but The New World Trading Company (NWTC) are continuing the festivities and celebrating the start of 2018 with The Ginuary Sale. The gin-themed sale offers guests two for one on a selection of gins, featured in the specially created Ginuary menu.
With the popularity of gin on the rise, NWTC has curated an extensive gin portfolio taking into account the growing demand for taste and quality. As consumers become more discerning, so do their preferences, so NWTC strives to offer innovative gins from a wide range of large and small distilleries. The Ginuary Sale features a collaboration with five gin brands currently listed in The New World Gin List: Masons, Whitley Neil, Bombay Sapphire, Liverpool Gin and handcrafted Scottish gin, Caorunn. Each gin will be perfectly served with its paired garnish to complement the characteristics and flavours of each gin.
Nick Whitby, Head of Bars for NWTC, commented "Our New World Gin List has proved very popular with our guests since its implementation. So, we couldn't wait to create an occasion to celebrate some of the finest examples of gin being produced across the country!"
The Ginuary menu will be showcased in each Botanist site, The Canal House, The Club House and The Trading House. Visit https://nwtc.uk.com//
Big is Beautiful at the Stone & Ceramic Warehouse's New Showroom
The Stone and Ceramic Warehouse are proud to unveil their new slab tile showroom. Following its initial opening at the end of 2017, the space has undergone extensive renovation to allow visitors to truly appreciate SACW's stunning collection of enormous porcelain slab tiles.
It's well known that clean lines can help increase the feeling of space, and laying larger tiles is a great way to achieve this. At just 3 – 6mm thick, SACW's slab tiles are easy to handle and span from 120 x 240cm up to a huge 160 x 320cm.
Aqua Pura announced as official water supplier of 2018 Rugby Super League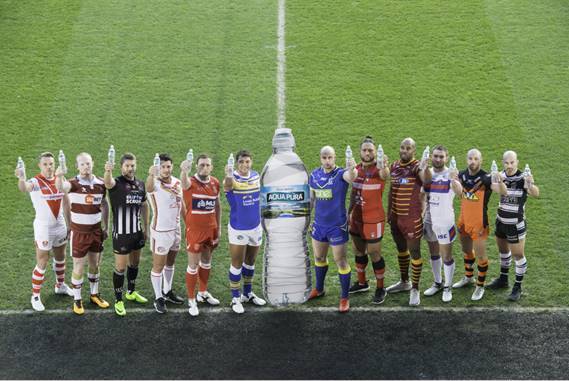 WEDNESDAY 31st JANUARY 2018 – Aqua Pura, one of the UK's biggest natural mineral water brands, has proudly announced it will continue its partnership with Betfred Super League into 2018, as the 'official water supplier'. The 2017 season saw Aqua Pura keep players hydrated during training sessions and all games throughout the season.
Aqua Pura, which is sourced from the rolling hills of the Eden Valley near the Lake District in Cumbria, kicked off the 2018 season at the Rugby Football League season launch on 25th January. Held at Huddersfield's John Smith Stadium, players from each of the regional teams including Wigan Warriors, Huddersfield Giants and Leeds Rhinos took part in activities and enjoyed water from the Aqua Pura hydration stations. 2018 will see Aqua Pura provide product samples to agreed teams for both training purposes and during the matches.
Aqua Pura also continues to develop its successful partnerships with some of the UK's biggest mass-participation sporting events. Reaching over 3.4 million consumers in 2017, the brand's continued partnership with the Great Run and Great Swim series, which hosts 42 events across the year, enables the brand to provide sampling to participants and raise awareness of its provenance through branding and event communications.
For further information, please visit the new Aqua Pura website at http://aqua-pura.com
JOHNNY CASH AT FOLSOM & SAN QUENTIN
Photographs by Jim Marshall
April 2018
"Far from Folsom Prison that's where I long to stay
Then I'd let that lonesome whistle blow my blues away"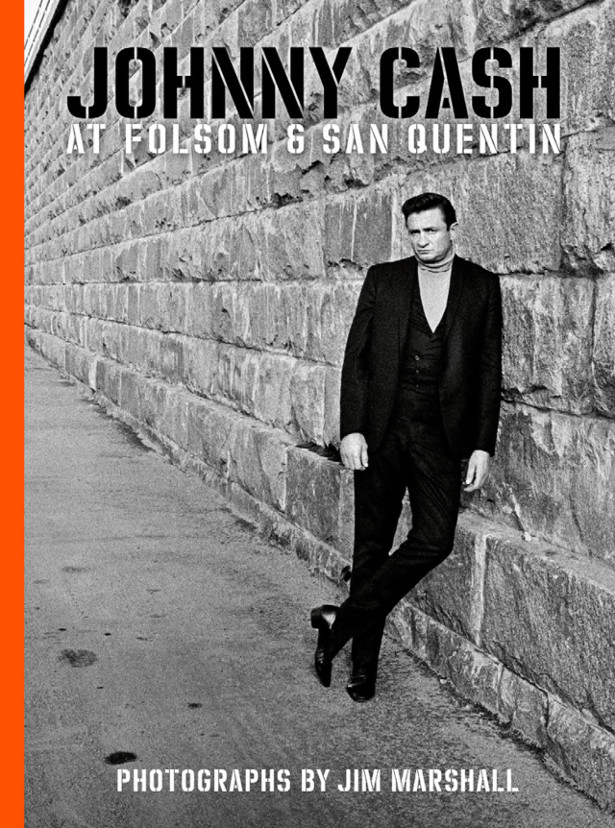 Carefully curated with full access to the Jim Marshall Archive, this handsome oversized volume offers the definitive view of Johnny Cash's legendary prison concerts at Folsom in 1968 and San Quentin in 1969. Cash had been interested in recording a live album at a prison since his 1955 hit, "Folsom Prison Blues." The idea was put on hold for a few years until 1968, when Cash visited one of California's oldest maximum-security prisons to record his At Folsom Prison album. Cash had known Jim Marshall since the early 1960s and personally requested him to record the prison concert. Marshall was the only official photographer present, and was granted unlimited access.
Backed by June Carter, Carl Perkins and the Tennessee Three, Cash performed two shows at Folsom. The resulting album was a hit in the United States, and reached Number One on the country charts and the top 15 of the national album chart. Its popularity revitalized Cash's career and led to a follow up album, At San Quentin, the following year. Again, Marshall was personally invited to document the concert. San Quentin became Cash's first album to hit Number One on the pop charts and both it and its predecessor remain two of the biggest selling live albums of all time. From arriving off the bus outside the imposing prison walls, to shaking hands with prisoners (including Glen Sherley, who wrote the song "Greystone Chapel" sung by Cash), and performing until sweat dripped down his forehead, Marshall captured the passion, authority and intimacy of Cash's performances. His "JC Flippin' the Bird at San Quentin Prison" has become one of the most iconic and most-copied photographs of the 20th century and came about when Marshall asked Cash to express what he thought about the prison authorities: "John, let's do a shot for the warden."
Johnny Cash was one of Jim Marshall's favorite subjects and you can see this in his Folsom and San Quentin photographs. This body of work showcases some of the most arresting photographs of the country music star ever taken.
Praise for Reel Art Press
"Reel Art Press is a publishing cult" Esquire
Jim Marshall: Jazz festival
"With each page, Marshall's photographs turn common music moments into milestones." All About Jazz
Disco: The Bill Bernstein Photographs
"Stunning Coffee Table edition." Love magazine
Total Excess: Photographs by Michael Zagaris
"The unedited and unbelievable story of a man who lived his life unashamed." Washington Post
The 2001 File
"Beautiful new book … a veritable feast for design and film geeks." Creative Review
Billy Name: The Silver Age
"Billy's book will go down in history as the best book about Warhol." – Gerard Malanga
The Rat Pack
"The Rolls Royce of Sinatra Memorabilia" LA Times
Book Information
£39.95 / $49.95
ISBN: 978-1-909526-56-3 144PP
Hardback; 70+ images 333 x 247 mm 13 x 10 in.