Winter Essentials Items to prepare and protect from the cold wet and wintry conditions we are all experiencing!
Part 3.
Please be prepared and careful when venturing outdoors particularly!
WIND Furniture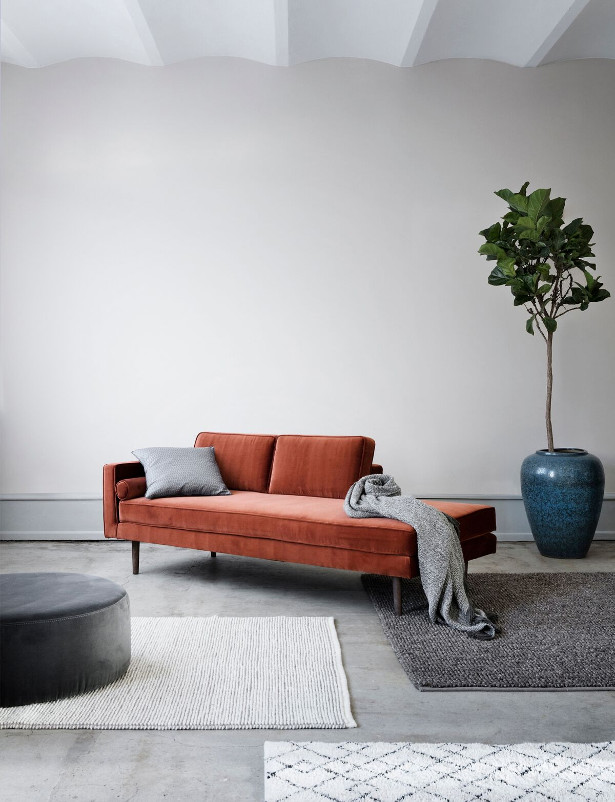 Broste Copenhagen present their very first furniture collection. Their strong design identity and brand DNA form the silhouettes, colours and materials of this collection. With great attention to tactility, the furniture collection is upholstered with quality velvet, making it exceptional to look and thrilling to touch. The colour palette ranging from warm tans to drizzle grey, and hues of deep matte blues accented by muted shades of gold, has been chosen to accentuate the designs, and the materials. The Broste Copenhagen AW17 Furniture Collection consist of a sofa, chaise lounge, pouf and armchair in the WIND-series and the Pernille lounge chair.
The WIND sofa is designed for comfort and functionality in a timeless modern Nordic design. The lavish, luxurious velvet is a perfect match for natural materials like wood and steel, and the sofa piece is a string, yet subtle statement.
The WIND Arm Chair is in the same Modern Nordic design as the sofa, but a stunning piece own right. With its soft velvet upholstery in deeply saturated colours surrounding its body, it is the ultimate velvet arm chair to cosy up in.
The WIND chaise Lounge is perfect for a relaxed living room. The soft look of the velvet invites you to put your feet up. The chaise lounge is stylish and incredible comfortable.
A furniture chameleon, a pouf can add seating, table space or a place to rest your legs.
This large velvet covered pouf is part of the new WIND line of luxuriously upholstered furniture .
The WIND collection retails as follows: Armchair £700, Sofa £1410, Chaise Lounge £1270 and the Pouf £397.00
Pernille
Enjoy fantastic comfort and add a luxurious velvet twist to any décor setting. The frame comes upholstered with either a vibrant Insignia Blue velvet fabric or in a rich espresso colour.
Recommended retail price £285.00
www.brostecopenhagen.com
Soft Fabrics and Effortless Style
New, innovative window dressing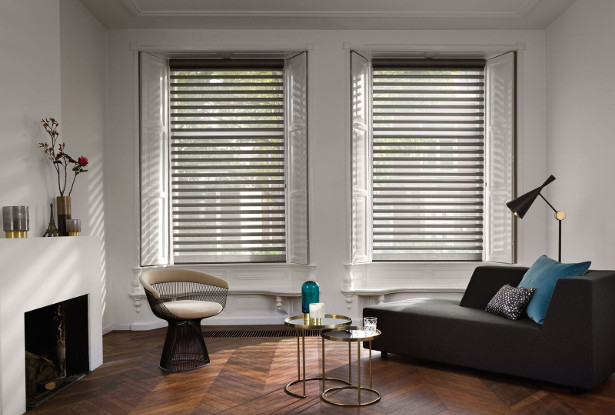 Pirouette® is a brand-new innovation, there is nothing remotely like it on the market, because Luxaflex® believes window dressing can and should do much more than simply dress the windows. And Luxaflex® Pirouette® Shades do: as well as providing beautiful blinds for your windows, the construction with a single sheer and soft fabric vanes provides a clear view to the outside and the product design allows for unobstructed view- through, while maintaining a discreet level of privacy inside. Distinctive ambience and privacy control in one
Pirouette® Shades feature refined fabrics inspired by the organic beauty of raw silk and linen with a palette of soft neutral tones to breath-taking pops of bold colour. The beautiful sheer fabrics softly filter out brightness, glare and UV rays, protecting your furniture and flooring from fading. The soft fabric vanes attached to a sheer backing that appear to be floating, draws natural light into the room. When closed the Luxaflex® Pirouette® Shades are designed to look like a contemporary shade. The construction with a single sheer and soft fabric vanes provides a clear view to the outside. The product design allows for unobstructed view- through, while maintaining a discreet level of privacy inside.
Luxaflex® Pirouette® Shades transform harsh exterior light by diffusing it, spreading it evenly throughout your room, so you can maximise daylight hours and reduce the need for artificial light. Available in fabric opacities, from translucent to room darkening and in a wide range of contemporary colours. The beautiful sheer fabrics also softly filter out brightness, glare and UV rays- protecting furniture and flooring from fading.
Price from £330
www.luxaflex.co.uk
What is Mini-Epic:

Mini-Epic is an online platform where you can create and send personalised video invitations for kids' parties. You simply personalise one of our professionally animated templates with a photo and your party details, send to your guest list via email and track your RSVPs (within your account). You can also send reminders and updates about your party, and download your video invitation to keep or share on facebook.
For £9.99 you can create and send your personalised video invitation to up to 30 friends, and if you need to add more, you can upgrade your guest list by adding more friends for just 10p/extra guest.
We have a range of themed invitations: Superhero, Bowling, Baking, Trampoline, Science, Football, Space, Magic, Videogames…..and a few good for any party based upon things like Rainbows,Robots and Funky.
The 2 Hour Winners Mindset Call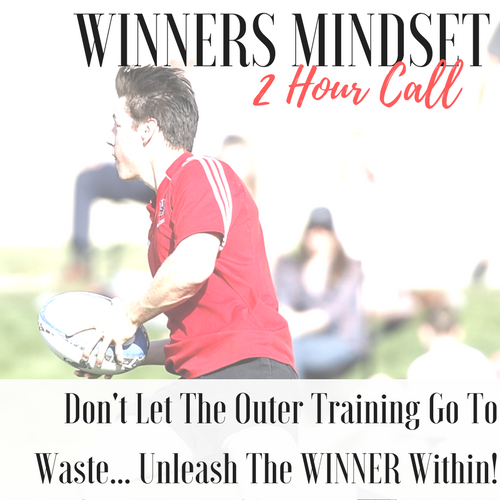 This call is designed to help every athlete and high performer unleash
the winner within. The physical work you do away from the pitch benefits
you in competition. That's something that's becoming more and more well
known; although that's the case, there isn't much attention drawn to the
inner game of touch rugby and how your mind can amplify your
performance. Your emotional state can make all the difference between
winning and losing the game.
We know that winning isn't just an outside game, but an inside one too;
how many times are you just not "in the right place" and still wanting
to perform at your best?
When you're an athlete, the slight improvement can make a big difference
in competition. The difference between winning and losing is less then
1%, so, if that means making sure you "get your mind right" before you
compete or practice, it's worth it if it means you stand a better chance
of winning. Being in a "good mood" or more focused can mean you move
faster, go for longer and work harder than you would otherwise do….
and that can make a BIG difference in your performance!
That's where this call comes in. We spend time creating your mindset
routines, rituals and practices that can not only treat negative
emotional states when they show up, but also prevent them from happening
long term. We dig into the person inside, fine tune and use your mind to
unleash your winning performance every time.
If you're looking to amplify the results that you get with your training
and coaching sessions through using your inner self can be just what you
need to really harness your power, produce your best performance, and
ultimately win! If that's you, then this will be the perfect call for
you.
F: https://www.facebook.com/groups/1715717692029337/
W: www.michaelmcdonnellmastery.com
T: https://twitter.com/M_McDonnell2
Made by those who love the outdoors for those who love the outdoors, Orvis UK provides clothing which has been tried and tested as capable of withstanding the elements.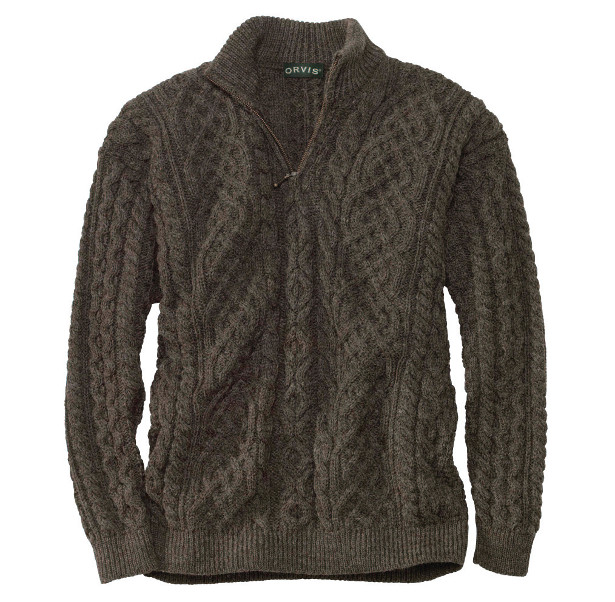 With an aim of enabling nature lovers to get out and enjoy the great outdoors, Orvis equips its customers with clothes that are not only stylish, but also practical, durable and incredibly comfortable. Their range will remove any cause for hesitation when facing a blustery Winter walk or a biting wade into the icy river.
With a commitment of giving 5% of pre-tax profit to charities, Orvis is also a brand which intends to give back to Nature. Chief Executive Officer of The Orvis Company, Perk Perkins, stated that 'If we are to benefit from the use of our natural resources, we must be willing to act to preserve them.' By supporting conversation charities as well as many others, such as Casting for Recovery, this company not only encourages its customers to make the most of nature but is also committed to protecting it.
Whether you're a keen hiker, avid fly fisher, curious adventurer or simply need to look good on date night, Orvis UK will have everything required to leave you suitably styled. Just take this Black Sheep Quarter-Zip Pullover for example:
'Winter on the Emerald Isle isn't particularly balmy. Hence, the Irish cable knit. Robust and resilient, it's the proper way to fend off the damp, dreary conditions whilst keeping wearers feeling sharp and looking fresh. Just as ideal for the shore-side stroll as for the fire-side slumber.'
Orvis UK provides all the Winter essentials necessary when facing the frosty early months of the New Year.
GET COVERED:
www.insureandgo.com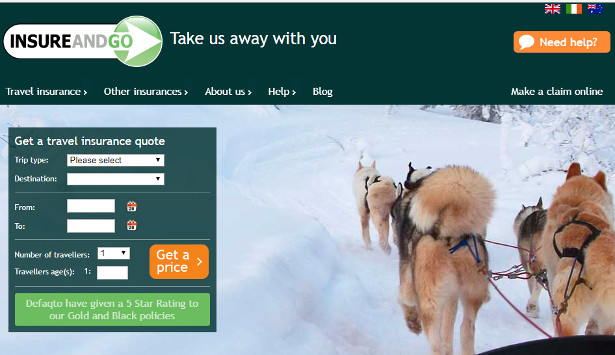 InsureandGo offers winter sport policies for stand-alone Single Trips for an adult from £11.30. Annual policies include between 10 and 24 days of winter sports cover starting from £30.99 for European cover. Travellers will be insured for all standard winter sports and can upgrade to include associated extras (including ski hire, lift passes and piste closure).
InsureandGo can offer cover for bobsleighing, cat skiing, freestyle skiing, glacier walking or trekking under 6,000m altitude, ice climbing under 100m, ice hockey, lugeing, mono skiing, recreational ski or snowboard racing, skeletons, skiing, ski acrobatics, ski bob racing, ski/snowboard fun parks, ski racing or training (non-professional), ski stunting, ski touring with a guide, snowboarding, snowmobiling and tobogganing.
EYE-WATERING DISCOVERY: FIRST-EVER 'VITAMIN LENSES' LAUNCH IN UK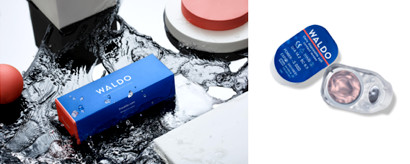 London, 2nd January 2018: Suffering from dry eyes this winter? The UK's first-ever range of vitamin-enhanced lenses launches today from online eyecare start-up Waldo [hiwaldo.com]. Designed to replenish tears in the eyes while ensuring maximum comfort – particularly after a long day at work – the high-quality and affordable lenses remove the hassle of taking supplementary Vitamin eye drops.
Packed with Vitamin E, Vitamin B6 and Vitamin B12, which are found in the pink saline (liquid) the lens comes in, the patented formula alleviates congestion, swelling, itching, and relieves eye muscle fatigue – all common issues facing the UK's 4.2m contact lens wearers, especially in the cold, winter months. Combined with the high oxygen permeability of Waldo lenses, the new vitamin qualities are also highly moisturising, thanks to their ingredient structure – perfect for those worried about tired-looking eyes.
While the benefits are universal, the lenses are designed to prevent cataracts, glaucoma and macular degeneration*. They are also perfect for anyone who has had a long day at work, is travelling for a long duration, or suffering from a bad night's sleep, as the vitamins have a relieving effect, and help maintain moisture in the eye. Clinical results already reveal that 100% of people found that Waldo's vitamin lenses provided longer lasting moisture, allowing them to feel comfortable for longer.
Cold and wet weather, as well as central heating, can cause a number of problems for your eyes, leaving them feeling dry, gritty and bloodshot. Anita Mistry, in-house optician at Waldo, added: "Our Waldo vitamin lenses help dry and tired eyes feel refreshed on insertion. We feel confident that our vitamin lens users will enjoy the hydrated feeling that this range provides."
The ultra-comfortable daily lenses, which will be rolled out in January, will cost £32 for a one-month supply (60 lenses) and can be delivered anywhere in the UK directly from hiwaldo.com, within 48 hours. Waldo's lenses also come beautifully boxed in slick midnight blue packaging, making them the perfect bathroom accessory.
Ashleigh Hinde, founder of Waldo, said: "We're incredibly excited to launch Waldo's vitamin lenses in the UK and add them to our range of daily lenses. While special contacts for dry eyes are available on the market, they are not supported by a solution containing the additive vitamins which relieves the strain on eyes. We wanted to make these lenses universally accessible at an affordable price point and we're proud to be bringing such a unique product to the market."
NEW CEYMAR SPINNING REELS MAKE PREMIERE FEATURES
ACCESSIBLE TO ALL ANGLERS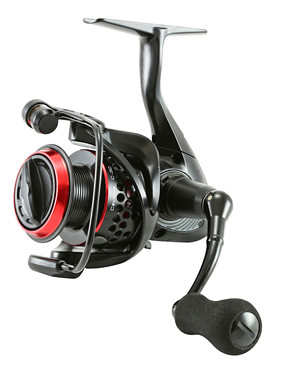 ONTARIO, CA: Okuma Fishing Tackle understands that the more compact and lightweight the tackle, the more anglers can feel their connection to the fish and the more enjoyable the experience becomes. All-new Ceymar spinning reels minimize intrusive weight and size while maximizing performance.
New Ceymar spinning reels operate on a core of excellence. The drive system begins with a powerful forged aluminum handle arm with premium EVA knobs. On the interior, the precision elliptical gearing system includes machine cut brass pinion gear for durability. Seven bearings plus Quick-Set anti-reverse bearing deliver fluid performance and commanding hook sets. On the business end, heavy-duty solid aluminum bail wire circles the rigid, machined aluminum spool. Ceymar' core features compare to reels well over $100.
Ceymar surrounds the core with a focus on effortless, lightweight handling. Proprietary Blade Body Design is ultra compact. Both the spool and the computer-balanced rotor are ported to extreme levels to reduce weight. Ceymar provides power where necessary, while minimizing the overall footprint.
The Ceymar 10 size reel focuses on the cold weather, ice fisherman. With an elongated reel stem, the angler can grip and reel their reel with worry of cold weather gloves getting in the way.
New Ceymar reels are available in five sizes, C-10, C-30, C-40, C-55 and C-65 for incredible versatility in freshwater and inshore saltwater applications. The multi-disc oiled felt drag system churns out an impressive 13- to 18-pounds of maximum drag. But most impressive of all, anglers can access Ceymar at an MSRP of $49.99 (size 10, 30 & 40) to $54.99 (size 55 and 65).
Backed by the Okuma 1-Year Limited Warranty, catch all-new Ceymar spinning reels at www.okumafishingusa.com.
Peli Products Appointed as Official Supplier of The Honda Racing Team for the Dakar 2018!
The Leading Manufacturer will Provide their Premium Protective Cases and Lighting Tools for the Most Extreme Competition in the World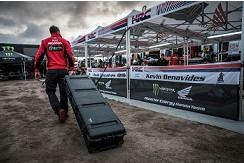 Barcelona, January 2018 –The Dakar race is the World's most extreme sporting event where racers will have to cross hundreds of kilometers per day for more than 2 weeks. Starting on the 6th to the 20th of January 2018, the Rally will cover 3 countries – Perú, Argentina and Bolivia – with 10.000 km for 15 days. As an Official Supplier of the Honda Racing Corporation Motor Team in this adventure, Peli Products – the global leader since 1976 in the design and manufacture of high-performance protective cases and advance lighting solutions – supplied the team with a range of Peli Protector Cases to ensure the protection of motors and of repair equipment together with a suit of Peli's torches and headlamps to support the mechanics in their maintenance tasks.
"When you transport valuable equipment that cannot be damaged, you need a reliable companion. Peli products comply with the highest standards of protection and withstand rigorous impact and drop tests in severe environments", said Piero Marigo, Peli Products EMEA Managing Director. "We are proud of the Partnership with Honda Racing Corporation, the World's biggest Motorcycle Manufacturer and one of the most valuable brands in the world", Marigo added.
This event will be witnessed by more than 1 billion TV spectators, since Dakar race is the most demanding event and the 2nd most important International race after Formula 1. The Honda Racing Corporation Team is formed by five experienced pilots: Joan Barreda from Spain, Kevin Benavides from Argentina, Ricky Brabec from the United States, Paulo Gonçalves from Portugal and Michael Metge from France.
"This 40th edition will be really tough; if the race is not hard then it wouldn't be the Dakar. This race puts everyone to the test: riders, motorcycles and equipment" said Raul Castells, Honda Team Manager. "For two weeks you can't make mistakes, and we are confident of our expert pilots, experienced team and gear to make this a successful race. On those crucial moments we need to count with the most reliable equipment and this is where Peli Products plays a key role for us", continued Castells.
Being part of extreme expeditions is a tradition for Peli™ Products. For over 40 years, the quality and durability of the Californian brand's products are known globally by outdoor sports enthusiasts as well as professionals from the law enforcement, fire & rescue, scientific and industrial sectors. From Mount Aconcagua to Iceland, from motor-riding, sailing to mountain climbing, the shock-proof and watertight properties of Peli™ protective cases and the power of its torches, make them crucial accessories for extreme adventures.
For more information: www.peli.com
Crown Trails Headwear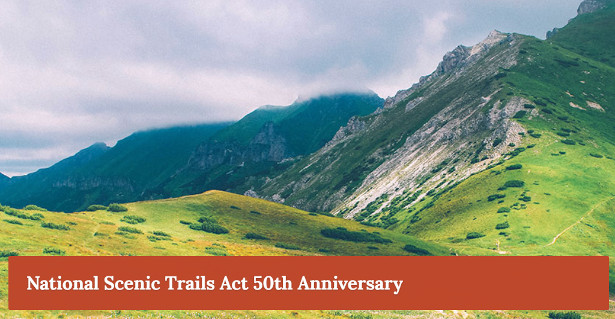 http://crowntrailsheadwear.com/, they make hats, visors and beanies for National Scenic Trails and the National Park Foundation and donates a portion of the proceeds from each hat sold directly to the designated non-profit organization to help build, maintain and protect our national trails and park system. Our winter beanies would make a great addition to your winter outdoor gear review. Here's a list of the winter beanies:
Hailstorm ($25): double layer micro fleece keeps you warm and wicks moisture https://towcaps.com/continental-divide-trail/continental-divide-trail-black-hail-1-hail1-cdtc-ukt-blk
Fluffy Monster ($20): extra soft lightweight fluffy knit keeps your head warm and dry https://towcaps.com/appalachian-trail-conservancy/appalachian-trail-conservancy-white-fluff-monster-flufm-aptc-ukt-crm5
Empire ($25): cuffed cable knit beanie https://towcaps.com/pacific-crest-trail-assoc/pacific-crest-trail-assoc-grey-empire-1-empr1-pcta-ckt-chr

ZSS CLEAR SKIN: This all-inclusive approach manages breakout-prone skin as these supplements detoxify and balance your skin while locking in moisture.
ZSS RADIANT SKIN: These supplements will lock in moisture and reduce the appearance of fine lines/wrinkles while protecting you from damaging environmental aggressors.
SOMFY ANNOUNCES THE SOMFY OUTDOOR CAMERA, AN OUTDOOR SAFETY CAMERA THAT DETERS INTRUDERS WITH ITS SIREN AND INTELLIGENT DETECTION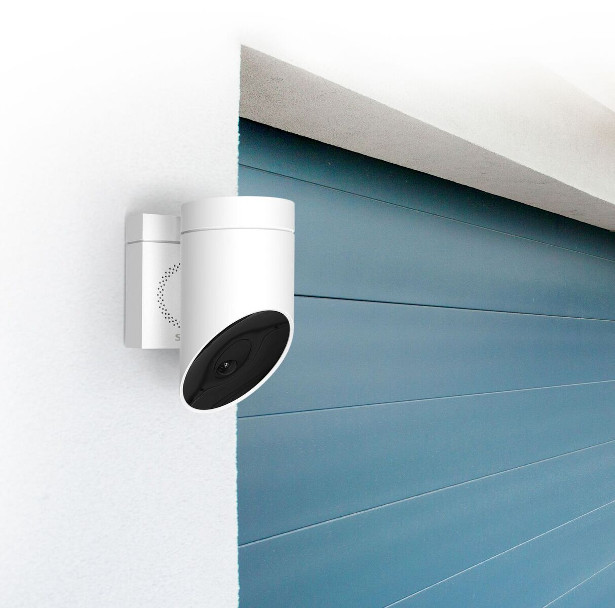 Offering an unparalleled level of security, The Somfy Outdoor Camera is the most deterring outdoor security camera on the market. Boasting an embedded artificial intelligent camera that accurately recognises a human's presence near the house, this device will send an alert and automatically trigger its powerful siren at the first sign of a break-in.
Las Vegas – 8th January, 2018. Awarded a CES Innovation Award 2018, this new camera is part of Somfy's strategy to offer preventive security solutions that are compatible with all connected home ecosystems. The latest product to join the Somfy Protect portfolio (which currently includes the award winning Somfy One, Home Alarm and stand-alone Security camera) the outdoor camera is yet another step that firmly positions Somfy as a pioneer and world leader in connected security.
The most deterring camera
In order to deter intruders, the Somfy Outdoor Camera incorporates a powerful siren (110 dB). As soon as a visitor approaches, the speaker of the camera warns them that they are in a secure area. Following this, the 110 dB siren is automatically triggered after a predetermined warning period that can be customised from the application, or manually from the application.
The automatic triggering of the siren is made possible by the latest generation of SomfyVision™ technology that's embedded into this new camera. Thanks to artificial intelligent algorithms, the outdoor camera is able to accurately distinguish between a human and an animal. The risk of false alarm (animals, cars etc ) outside is thus removed.
In order to further enhance the level of deterrence at night, the Somfy Outdoor Camera can also control an outdoor light fixture.
Day and night surveillance
It is possible to monitor your home day and night with Full HD optics equipped with powerful infrared LEDs.
In order to optimise outdoor monitoring and to compensate for lighting problems such as sunlight or shaded areas, the camera is equipped with the High Dynamic Range (HDR) function.
User friendly, easy and intuitive installation
The Somfy Outdoor Camera is easily installed in any home by simply plugging it into an outlet, or connecting it to an electrical outlet. It's even possible to use the power supply of an existing luminaire, which itself becomes powered and controlled by the camera via the Somfy Protect app or by using the optional Bluetooth wall switch.
Perfect for families due to a smart activation feature, the camera automatically disarms when owners return home and sends a reminder via the app to activate when they leave. By using the Somfy Protect KeyFob that can be attached to a keyring, it is even possible to arm and disarm the system without a smartphone.
First line of defence to a complete solution
As with other cameras in the Somfy Protect range, when motion is detected, a photo or video alert is sent, and a video of the event is recorded and secured in the cloud. These videos can be viewed and downloaded for free for 24 hours. Homeowners can now also schedule automatic transfers of videos to a personal FTP or a Dropbox account. For added security, a recording and streaming option is also available.
In case of intrusion, homeowners can call and speak to people on the doorstep.
Making it possible to efficiently secure an apartment or home, the Somfy Protect range includes an alarm systems and video surveillance.
The Somfy Outdoor Camera is part of a larger ecosystem that offers preventive security solutions. Other products include the IntelliTAGTM, an intelligent sensor for doors and windows that triggers the alarm when sensing shocks or vibrations of a forced break-in.
Like all other products in the Somfy Protect range, the outdoor camera boasts a compact design, simplicity of installation and use, a high level of security, optional subscription services and protection of privacy.
Compatible with everyone's connected home
Somfy wants to offer its customers the most comprehensive and open offer on the market to simplify the management of their connected home.
The Somfy Outdoor Camera is not only compatible with TaHoma, Somfy's home automation solution, but also with the most important Smart Home ecosystems: Apple HomeKit, WorksWithNest, IFTTT, Amazon Alexa and Google Home.
Technical characteristics
Detection, alerts and deterrence
Intelligent detection of SomfyVisionTM humans at 8m
Integrated 110 dB siren with customisable behaviour
Email alerts and push notifications
Videos in case of detection are secure and stored for 24 hours free on Somfy Cloud
Activation and deactivation of the possible detection by a badge, via the Somfy Protect application or by geolocation of a user's smartphone
Installation and connectivity
Installation possible by connection to electrical outlet or direct mains connection (including an existing luminaire)
WiFi 2.4 Ghz wireless connection b / g / n optimised for outdoor use
Bluetooth 4.0 for installation and compatibility with badges for activating and deactivating the alarm
Video and audio
Full HD images (1080p)
HDR function
Clear night vision at 8m
Angle of view at 130 ° (DFOV)
Microphone and speaker (2w) with full duplex intercom function
Zoom 8x
Data security and privacy
2048-bit SSL / TLS encrypted video streams
Video recordings encrypted in AES-256
Function privacy activated from the application
Compatibility and prerequisites
Android, iOS
Apple HomeKit, Google Home, Amazon Alexa, IFTTT
IP 54 weather resistant
Availability
The Somfy Outdoor Camera will be available in summer 2018 in white or anthracite.
To download the visuals, click here!
For more information about the Somfy Protect range visit protect.somfy.co.uk
THE CHOCOLATE BAR OF YOUR DREAMS AWAITS…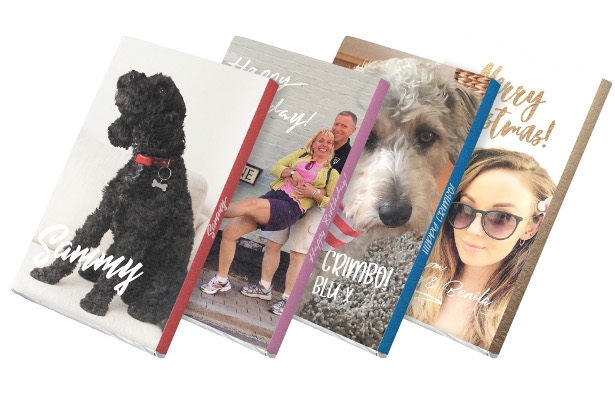 Chocoholics unite! Whether you're nuts about nuts, crazy about caramel, bonkers for biscuits, or frantic for fruit, the chocolate bar of your dreams is finally within reach with the brand NEW 'Make Your Own' online offering from The Grown Up Chocolate Company.
Famous for reimagining the chocolate bars we all loved as children, but for grown-ups, you can now create your very own tailor-made chocolate bar online choosing from a list of 70 quality (and grown up) ingredients. The perfect personalised gift for that sweet-toothed someone – their chocolate bar of joy awaits!
All you have to do is select your chocolate choice, up to X 3 indulgent ingredients (with a selection including goji berries, passion fruit, szechuan pepper and earl grey tea even the most adventurous chocoholic is catered for), then select your preferred wrapper. For a really personal touch you can even create your own customised packaging by uploading your own picture and message.
Then simply sit back let the chocolate experts at The Grown Up Chocolate Company craft their magic… Your creation will be handmade in Harlow from the highest quality ingredients (and a sprinkling of love) and X 3 delicious X100g Bars will be sent straight to your door, all for just £25*.
Just remember, this is strictly for grown-ups, so keep it from the kids!
www.thegrownupchocolatecompany.co.uk
Merlin Wear Winter Clothing Bundle – Thermal Jacket, Tights and Helmet
£100 (RRP £169.99)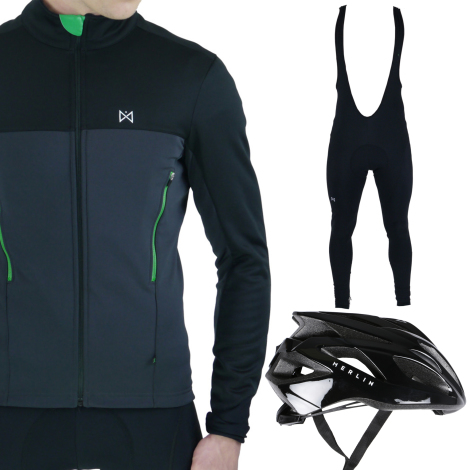 Merlin Wear Sport Thermal Cycling Jacket:
Stop the wind from chilling you to the bone with this exceptional jacket. The main body of this jacket is made from a fabric that has a wind-blocking polyurethane membrane within it.
Merlin Wear Sport Cycling Bib Tights:
Well-featured padded bib tights that will see you well throughout the colder half of the year. A warm and super comfy brushed fleece inner material is used for the main body with a lighter aerated mesh fabric used for the bib.
Designed for medium to long distances. Suitable for both road and mountain bike use. The pad is also designed to improve blood flow and pressure relief.
Merlin Wear Road Cycling Helmet
A High-Performance and lightweight Road Cycling Helmet built to keep the head warm and tackle against powerful winds.
Masters Touch.
A family owned and operated pest control company in Downingtown, PA.

Winter tips for pest control prevention from a professional
Keep Your Kitchen Clean
Clean up spills when they happen
Keep your cooking area tidy
Take out the garbage regularly (recycling, too!)
Wash your dishes promptly
And keep all leftovers properly sealed in airtight containers
Keep Your Home Clean
Thoroughly clean all linens including sheets and towels
Vacuum the room, including under the bed and behind furniture
Clean cobwebs from corners and closets
Keep Firewood Away From Home
Cozying up to a fire is perfect this time of year but if you keep your firewood stacked too close to your home, you could also be cozying up with pests like ticks, ants, fleas, and rodents!
Stack it at least a few feet away to ensure a safe distance
Sheds.com
ShelterLogic Ultra Duty 8 ft. Firewood Rack with Cover for $148.44 + Free Shipping
Why is a firewood storage solution a winter essential? Firewood needs to be efficiently dry/ seasoned in order to burn safely and properly. Unprotected firewood exposes your pile to both precipitation and moisture from the ground, leading to fungus growth, wood decay, and insect infestation. When wood is your source of warmth during the frigid winter months, you cannot afford for it to go rotten. Not to mention, burning moist wood produces more smoke and creates dangerous creosote that puts your home and health at risk. Creosote increases the risks of home fires and can cause physical damage to your respiratory system, even peeling or blistering skin and increased eye sensitivity.
With a firewood storage solution, firewood is stored off the ground and away from the home for a dry, mold-free, and pest-free pile. This guarantees better and safer fires and warmth all winter hassle-free.
By using a ShelterLogic Ultra Duty Firewood Rack, your firewood pile stays dry, elevated, protected, and out of the way in an attractive and durable solution. With a 2-way adjustable cover, a premium U channel frame, and an open air design, your firewood pile gets the perfect balance of airflow and coverage for effortless seasoning and unbeatable protection. Made from ultra-duty 16 gauge high grade steel frame construction and polyester fabric, each component of this solution is built with efficiency and durability in mind.
This 8 ft. firewood rack holds a ½ cord of wood and up to a 4400 pound load. This style also comes in smaller styles such as 4 ft. long and larger styles up to 12 ft. long for storing and protecting as much firewood necessary to keep your home toasty and warm all winter long.
Golden Globe Race competitor Susie Goodall introduces 'DHL Starlight' at London Boat Show

– Global logistics leader provides logistics support for refurbishment of Rustler 36 boat ahead of official launch in London
– DHL Express CEO Ken Allen: "90,000 DHL Express employees worldwide taking inspiration from Susie and her incredible determination."
Susie Goodall and Ken Allen christen 'DHL Starlight' at the 2018 London Boat Show copyright DHL/Maverick
Download
Susie Goodall Racing
Download
London, UK, 10 January, 2018: Susie Goodall has introduced her newly refurbished boat ahead of her participation in the historic Golden Globe Race 2018. 'DHL Starlight' – named in a global competition organized by DHL, the Official Logistics Partner of Susie Goodall Racing – was brought to the ExCeL exhibition center in the UK capital to be officially launched at the London Boat Show. DHL Express has provided logistics support throughout the refurbishment process, bringing items such as solar panels and watertight doors from around the world to Falmouth, Cornwall. Susie Goodall is one of the youngest skippers, and the only female, to be competing in the Golden Globe Race, which will see thirty sailors embark on a 48,000 km non- stop circumnavigation of the world's oceans without any outside assistance.
"90,000 DHL Express employees in over 220 countries and territories worldwide are taking inspiration from Susie and her incredible determination to succeed," said Ken Allen, CEO, DHL Express. "She has already motivated our employees by sharing her story and insights into the values that drive her at workshops and conferences for our team around the world. We also had a great response to a competition for customers and employees to name the boat that Susie will guide unaided around the world. As a result, the winning name of DHL Starlight will ensure that we retain a connection with her throughout her journey, day and night, In 1969, DHL was founded and man landed on the moon. By 2019, as the Golden Globe Race comes to an end, we look forward to helping this inspirational young woman to reach for the stars."
Susie Goodall said: "Preparation is crucial in sailing, and today marks another important milestone in my preparation for the Golden Globe Race. DHL Starlight has undergone extensive refurbishment over five months, including making it watertight and ready for the uncompromising winds and waves of the Southern Ocean, with new skin fittings, a new engine, a collision bulkhead and another watertight bulkhead. Having DHL Express – experts in the preparation and execution of complex transportation moves to and from virtually any land location in the world – on board as logistics partners gives me all the support and peace of mind I need to focus on the mission that lies ahead at sea."
The 2018 Golden Globe Race will recreate the historic 1968/69 Sunday Times Golden Globe Yacht Race, in which Sir Robin Knox-Johnston completed the first solo non-stop circumnavigation of the world. Fifty years on, the participants will be expected to sail similar yachts and equipment to what was available in the same race. They will set sail from Les Sables d'Olonne, France on July 1, 2018 and traverse the five Great Capes without any modern technology or satellite-based navigation aids before returning to Les Sables d'Olonne again in 2019.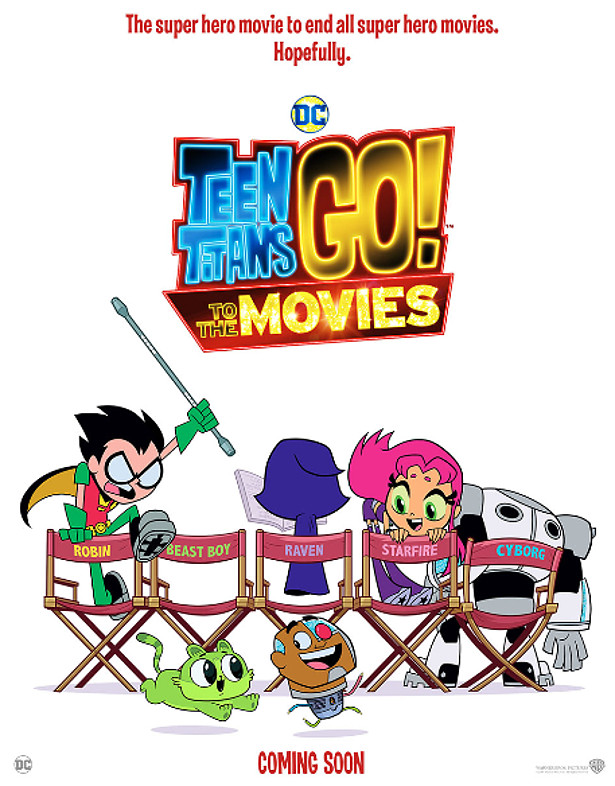 Orange Sky Adventures is a small tour company founded in San Francisco with one person and a tour van.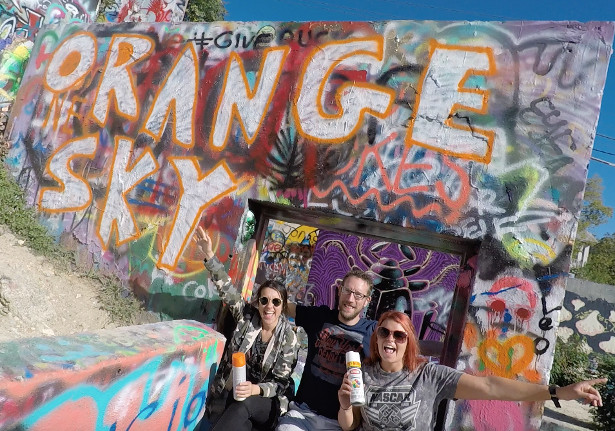 We began so we could change how American tours are run. In the last few years alone, for instance, we've noticed a disturbing trend:
Travelers, through no fault of their own, rarely see the richly diverse rural parts of America and tend to cluster in major cities—New York, San Francisco, Los Angeles, New Orleans—when ironically, much of the true American culture is found in small towns.
Large tour companies tend to follow the numbers. The coolest tour imaginable is often sacrificed to fit a business model. It's done this way because it was always done this way. YOU, some would say, are a number.
Trip Advisor and other major review sites are NOT local knowledge.
So Orange Sky began to do the opposite of other tour companies. We plan. We host. We eat good food. We ride comfortably. No tipping. No lame hidden fees. No food kitty. No drama.
Locals know the only way to see America properly is on a road trip with friends. So we plan our tours as friends and do a custom road trip each year, just like the locals do.
We may be a small company in San Francisco — but we're here to do America right. #OrangeSkyCo
Get Your Pilates Workout in Anytime, Anywhere
Pilates on Fifth Online Offers Over 700 Workouts

Ever hear the expression "summer bodies are made in the winter?" Former Radio City Rockettes Katherine and Kimberly Corp will help you get the body you want this resolution season with their Pilates and barre workouts from PilatesOnFifthOnline.com. Over 700 workouts are available for you to do in the comfort of your home for only $12.99 a month. You'll have access to one of the best Pilates studios in New York City without having to step outside your front door.
Called "the best instructors in NYC" by Yelp users, Pilates on Fifth founders Katherine and Kimberly Corp help hundreds of New Yorkers a week reach their unique fitness goals. With PilatesOnFifthOnline.com, their expert instruction is now available to you, ready to stream on your laptop, TV or mobile device. Hundreds of diversified workouts of varied levels, duration and intensity are at your fingertips, accessible anytime, anywhere. From pure Pilates workouts to barre workouts to workouts with small equipment such as bands and balls, beginners and Pilates aficionados alike are sure to find many workouts to help them get in shape for summer.
To guide you through the hundreds of workouts available, Kimberly and Katherine have created workout plans such as "Amazing Arms in Eight Weeks," "Six Pack in Six Weeks," and "Twelve Week Total Body Tone-Up," so your weekly exercise schedule is designed for you. Absolute beginners will enjoy the clear instruction on proper Pilates technique offered in the Pilates Technique Videos, while seasoned Pilates practitioners can benefit from boosts to their Pilates practice with new twists on old favorites with small equipment.
Finally, as former businesswomen themselves, Katherine and Kimberly know how hard it is to squeeze workouts in before or after work, especially if your job involves long hours and excessive travel. Most workouts available at PilatesOnFifthOnline.com can even be enjoyed – with some modifications – in most hotel rooms! (They've done this!) Also, with workouts as short as 10 minutes and as long as an hour, busy moms can sneak in a workout whenever they can grab a moment for themselves.
So subscribe today! Access to PilatesOnFifthOnline.com's hundreds of workouts for only $12.99/month is convenient and affordable – and you're sure to find yourself stronger, longer and leaner as a result!
WORKOUT957 iPhonePicture1PilatesontheBallYELLOW
About the Founders of Pilates on Fifth and PilatesOnFifthOnline.com
Katherine and Kimberly Corp have owned and operated Pilates on Fifth in Manhattan for 17 years. They are certified Pilates instructors through the PMA, with additional certifications through ACE and CoreAlignTM. In 2006, they founded the Pilates Academy International, a Pilates Teacher Training Program, and have trained thousands of Pilates instructors worldwide through their 50 satellite centers across the globe. As continuing education specialists for both the Pilates Method Alliance and the American Council on Exercise, they developed CARDIOLATES® and SilkSuspensionTM, and have been training fitness professionals in both since 2006. Their Pilates online workout community boasts over 25,000 members to date.
Their Pilates on Fifth studio is located at 501 Fifth Avenue, 22nd Floor and is fully equipped with the latest mind/body equipment for the best possible workout. Pilates on Fifth offers private Pilates sessions, group classes, physical therapy and studio rental for fitness professionals.
'WALK LIKE A PANTHER' RELEASES IN
UK & IRELAND CINEMAS ON 9TH MARCH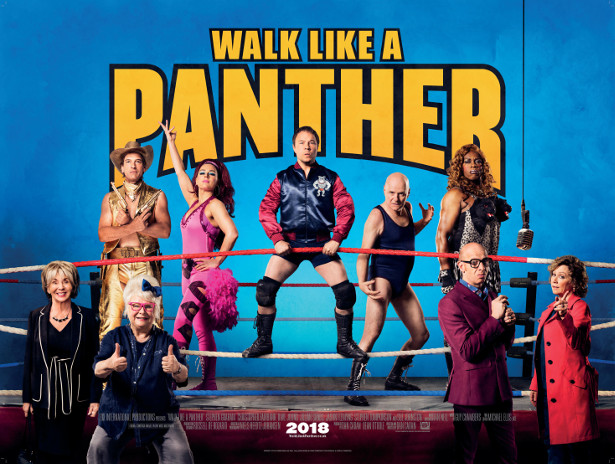 STARRING A GREAT BRITISH ENSEMBLE CAST INCLUDING
STEPHEN GRAHAM, DAVE JOHNS AND JILL HALFPENNY
Pamper yourself with the brand new Bee Venom collection from the Natural History Museum Shop.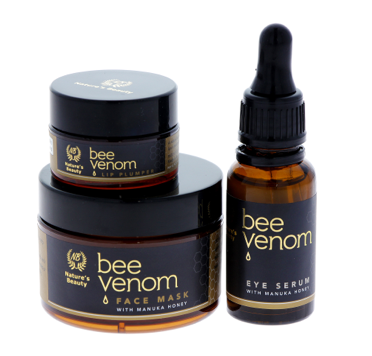 The Nature's Beauty Bee Venom range is formulated with Organic New Zealand Bee Venom and Ecocert Certified Easyliance that work together to provide a safe, natural lifting and tightening effect for firmer, younger looking skin.
New Zealand organic native Manuka Honey and other Organic Oils have been added to provide further healing benefits.
The collection includes; Face Mask, eye serum and Lip Plumper.
The perfect products for a cosy night in or a special night out.
Inline images 1
Face Mask – £30 / Eye Serum – £20 / Lip Venom – £10
Available from the Natural History Museum Shop – www.nhmshop.co.uk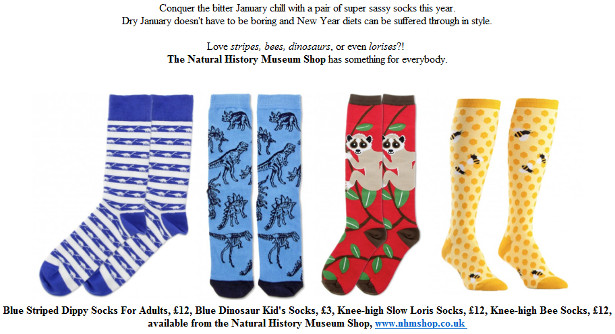 PRO SNOWBOARD LESSONS ONLINE!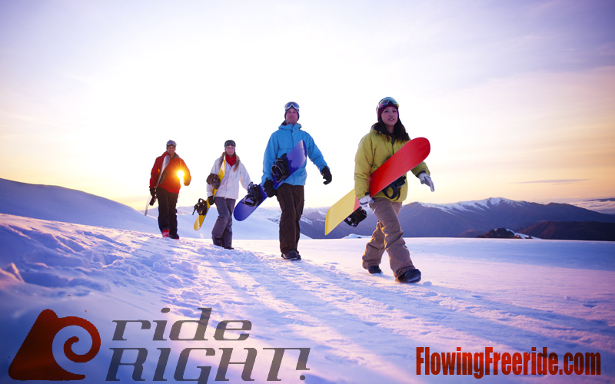 Flowing Freeride is professional online snowboard training led by an AASI Level 3 certified snowboard instructor (Pro Snowboarder Blake Tholen Clark) with 16 years experience teaching at top resorts; and several years as a sponsored competitor in the USASA circuit. Snowboarding is an exciting sport! Learn to Ride Right with professional snowboard lessons. Helping you speed up your mastery time of each new skill or trick and reduce injuries by learning proper riding techniques!
Flowing Freeride is a new online snowboard training company based in Utah. Our series was shot primarily in & around Park City & other resorts in the massive Rocky Mountain range…
Park City, Utah is known for world-class snow and recreational resorts… Oh yeah, (yawn!) and a little film festival called "Sundance." In general, Utah is undeniably one of the snow-sports capitals of the world, boasting a state slogan of "The Best Snow On Earth", and attracting recreational enthusiasts and celebrities alike. Salt Lake City also hosted the 2002 Winter Olympic Game Events.
FlowingFreeride.com has 3 course levels, Raw, Rider & Ripper. Each level has a comprehensive lesson plan covering equipment, terrain, safety, weather, drills, spit (common lingo) and a text book/ companion guide download. Complete with chapter quizzes and a course final.
Iffley Road's Marlow Storm Jacket is the ultimate fusion of form and function, this uber lightweight jacket weighs just 160g but offers twice the waterproof requirement needed for ultra and mountain races!
It's truly the perfect jacket to keep the storms at bay this winter without compromising on style credentials.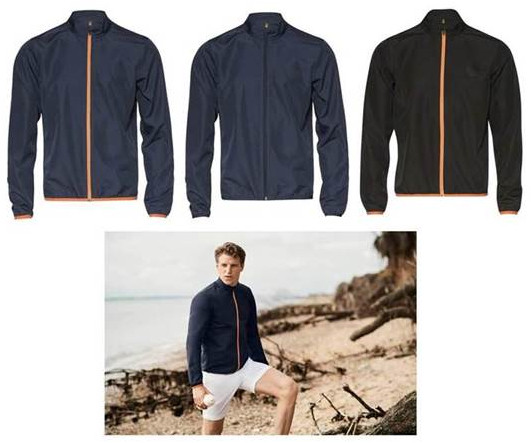 The Marlow also offers the ultimate cover up for exercising outdoors – weather you're hitting the pavement for miles, or simply working up a sweat in the park. With Iffley Road there's no need to compromise, minimalist design and a refined finish delivers a jacket you won't want to take off. It's available in Night Sky, Black Orange and Night Sky Orange from www.iffleyroad.com at £195.
waveapplication.com

Wave Let's Meet App is a real-time geolocation app with pinpoint accuracy in which two people or a group share their location for a limited time. It is a widely used solution among hikers who go skiing or hiking in the mountains, which allows them to follow the location of their friends in real time when they separate on different ski slopes without having to call or try to explain where they are. Wave is the easiest way to meet in natural environments and has the pioneering option that any other app has as to set a meeting point, for example the bar of the ski resort or any center of a city, see the estimated time of arrival and distance to the meeting point (ETA) and the estimated time to arrive to the friend's location.
Wave is also a security application, in which to stay connected with other friends on a private map and feel safe in case one gets lost or not does not answer the phone and know how to go to look for him/her, or if he/she has arrived safely at home. It also is the end of waiting in the cold as you know exactly when your friends are arriving and geeting out of their houses.
How does it work? When you want to open a map you select the contacts in the app, the time of the session (from 15 minutes to 8 hours) and you send them a request. When the others accept it, the map with all located during that time and a millimeter accuracy is opened. When you want to close the session just close it and you can also have several maps simultaneously with different people.
We have been featured at Pop Sugar, El Pais and Forbes last year and as we are improving every day with new technology we would love to have the great chance to appear on your magazine as the best solution for meeting friends, going on a trip, going to ski, taking care of women coming back home or finding friend s in festivals, among other situations.
ips for Winter and Beyond


(1) Although Winter is hard to be motivated to move remaining active is essential to support health and wellbeing. Did you know that exercising 1-3 times per week for a minimum of 20 minutes to an hour will help strengthen your immune system and prevent illnesses, plus relieve the SAD condition that is Seasonal Affective Disorder. This occurs when the days are shorter and people are less active.
(2) In Winter you Burn more Calories as your body works harder to keep warm. This makes your metabolism increase so your body burns calories and fat to produce the energy for your workout.
(3) By going the distance and pushing yourself that little bit extra your endurance performance increases and this in turn strengthen your heart, lungs, blood supply and oxygen throughout the body which improves your overall health and wellness
(4) Body and Balance classes consist of Muscle Lengthening, Stretching, Body toning, Cardio, Core Conditioning and Mindfulness Meditation which all add up to a balanced mind and body as well as feeling and looking fabulous all year round, but you may not be always able to attend classes for various reasons, work, family, travel but keeping on moving wherever you will always result in a positive outcome.
(5) Walking briskly outdoors, swinging your arms, running up a few stairs and back and climbing our beautiful coast line around the northern beaches, breathing in the fresh air while getting your cardio fitness and then enjoying a few moments of mindfulness, meditation and intention with a mini Yoga Nidra or Irest Meditation, as in all my classes (ask me for my script) Positive intentions, saying them to yourself and seeing what your positive intention would be like will help relax your mind and body and will help you to achieve a positive outcome……..in other words making your wishes come true as the brain is very powerful tool.
(6) Did you know exercise also boosts the feel-good endorphins. Exercising in the cold not only stimulates the release of endorphins it also releases dopamine, serotonin and neurotransmitters that help us feel good and also to look great as we feel happier and this shines through. So keep moving so you feel fabulous and look fabulous. .
(7) Keeping up your Body and Balance Classes or taking fast paced, cardio walks, arm swings and squats along the way will not only keep you fit, but will also help in weight management which often becomes a Winter issue due to eating more and not as much salad and raw food as in Summer.
Did you know it takes 40 minutes of exercise to burn off 1 Full Cream Milk Latte? Just think of that and add the toast, muffins, bacon and eggs etc and wow!……we need to expend more energy when eating more calories
(8) Winter foods do not have to be high calorie or stodgy though. Eliminate processed or refined foods and increase fresh vegetables, fish and lean meats and whole grains. Hydrating in Winter is harder too as we don't drink as much water, so hot herbal teas will not only hydrate but will warm your body and aid elimination.
(9) Sleep well. We are sleeping up to 30 minutes less each night compared to 10 years ago and we are rapidly feeling the results of sleep deprivation and over active minds. We need 7-8 hours of uninterrupted sleep per night. Remove all electronic devices and turn as much as possible off at the power points, not just the on/off switch. Try a few minutes of deep breathing inhaling and exhaling through the nose when you are in a restful position and begin to feel the breath slow down. This will bring you to a more restful and relaxed place.
Jill Healy-Quintard
Body and Balance Fitness and Wellness
jill@bodyandbalance.com.au
www.bodyandbalance.com.au
Volt's 7v Women's Insulated Vest ($199.95):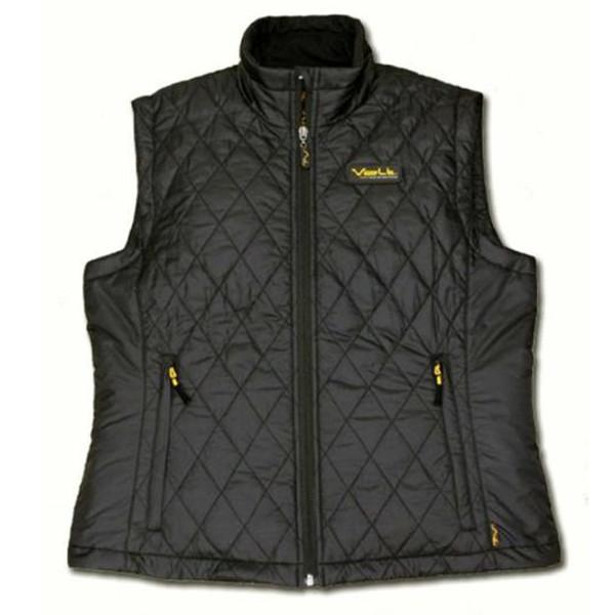 Add another layer from Volt for extra warmth! The 7v Women's Insulated Vest from Volt was developed to be ultra-lightweight but with stellar heat retention capabilities. Constructed with an extra soft, 30 denier min-ripstop nylon lining and quilted shell and led with 80 grams of lightweight, compressible and high retention insulation, not only will the vest heat up on command, it will hold the heat better than any vest on the market.
Precidio Design's Kafé in the Box is the perfect winter companion to warm up and caffeinate in the cold and on the go! Lighter than a stainless carrier, Kafé in the Box is perfect to reduce the use of Disposable coffee cups at your favorite cafe, and show your special style.
Features + Benefits:
Double wall insulation
BPA, BPS and Phthalate Free
Splash proof lid
Super tough Tritan Inner
Fits standard cup holders
Dishwasher safe
Straw compatible
A sleek way to carry your drink to the gym, while studying, or in the car.
Age range: adult
Available Sizes: 12, 16 oz Sizes
Available Colors: Smartphone colors
MSRP: $15.99 (12 oz), $17.99 (16 oz)
Where to buy online: https://www.amazon.com/Splashproof-Ecofriendly-Reusable-Precidio-Design/dp/B077H22R4G/ref=sr_1_1?ie=UTF8&qid=1513202552&sr=8-1&keywords=kafe%2Bin%2Bthe%2Bbox%2Bbronze&th=1
High Quality, Luxury Item…Alpaca is the new cashmere and these products are all handcrafted.
Competitor pricing is over $250 per hat.
https://avalonalpaca.com/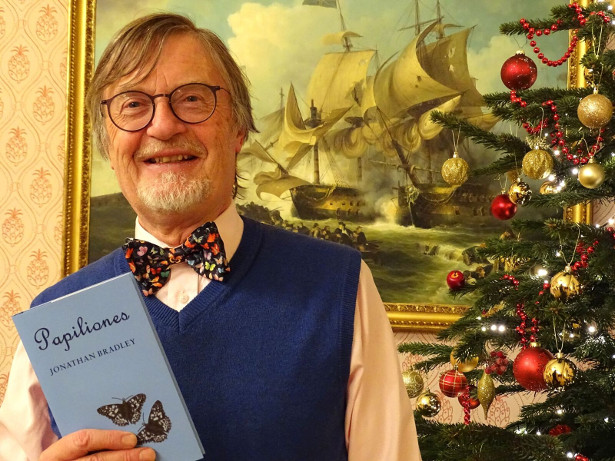 Papiliones by Jonathan Bradley is a collection of poems inspired by butterflies, as well as the stories behind their often unusual and exotic names, and colour photographs. In this charming collection, the poems evoke both the colourful lives of these lovely insects and the emotions that they arouse in us. Each poem is unique, frequently inspired by the unusual scientific names given to them, which are often poetic in themselves. The poems lead the reader on a journey of discovery of these delicate creatures, each poem and each butterfly a new delight. Profit from the sale of this edition of Papiliones will be donated to the Butterfly Conservation charity.
Ryvita announces new brand partnership with Cancer Research UK

Today, Ryvita becomes an Official Events Partner to Cancer Research UK Events
As Headline Partner to Walk All Over Cancer and Shine Night Walk, London, and Official Partner to Race for Life, Ryvita aims to encourage more people to take part in events as part of a healthy lifestyle, as well as raising vital funds for Cancer Research UK
Ryvita will be helping those taking part in Race for Life events and Shine Night Walk, London to grab a healthy snack with free product for participants and supporters
The Ryvita brand has announced a brand partnership with Cancer Research UK . As Headline Partner to Walk All Over Cancer and Shine Night Walk, London, and an Official Partner to Race for Life, Ryvita will be encouraging more people to take part in Cancer Research UK events as part of a healthy lifestyle, whilst raising funds for life saving research.
Today sees the launch of the "Raise more with Ryvita" scheme offering a £5 donation from the brand toward the fundraising efforts of the first 5,000 people that sign up to Walk All Over Cancer via the special Ryvita sign up page www.cruk.org/raisemorewithryvita. In addition to this, throughout the summer, Ryvita will be capturing free finish line photos at selected Race for Life events.
Tessa Lomax, Marketing Manager at Jordans Ryvita, said: "We are delighted to announce our support for Cancer Research UK and because at Ryvita, we believe that healthy living should be enjoyable, we hope to encourage as many people as possible to take part, get active and raise money this year.
Emily Smith, Head of Events Marketing at Cancer Research UK, said: "We are so pleased to welcome Ryvita to the Cancer Research UK family of partners. The brand will be a huge support in our efforts to continue to raise funds to beat cancer sooner. We look forward to approaching another exciting year of Cancer Research UK events with backing from Ryvita."
Find out more about our partnerships at Ryvita.com/LIN Follow us on Twitter @Ryvita, Instagram @RyvitaUK or on Facebook @Ryvita
READY PLAYER ONE
*IN CINEMAS 30TH MARCH, 2018*
[Insert coin to continue]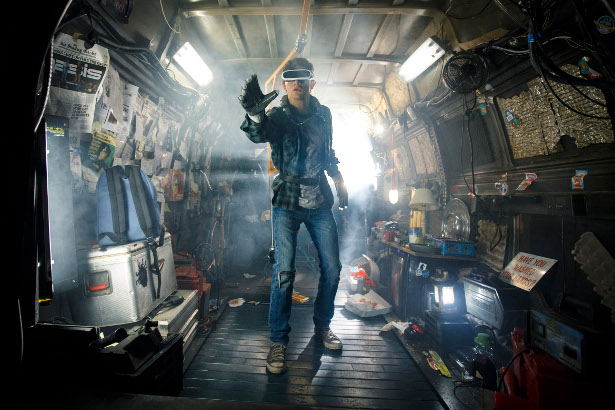 Warner Bros. UK is pleased to reveal 'See The Future' – Spielberg Sizzle Video for the release of READY PLAYER ONE. Featuring clips from Steven Spielberg's vast filmography and interviews with both Spielberg and READY PLAYER ONE author Ernest Cline, 'See The Future' – Spielberg Sizzle Video examines the impact and influence of Steven Spielberg on Cline's pop culture odyssey.
READY PLAYER ONE releases in UK cinemas, March 30, 2018.
ACR Stoves' Modern Twist on the Fireplace
ACR Stoves know that a contemporary home can benefit from a roaring fire just as much as a traditional one. Their range of modern stoves are perfectly designed for the less traditional among us, combining sleek design with fantastic efficiency and environmental friendliness.