A Super Thoughtful Mother's Day Gift Surprise! SKINACADEMY Cucumber GEL EYE PATCHES! >> www.skin-academy.co.uk
INSTAGRAM | FACEBOOK | TWITTER
Skin Academy Gel Eye Patches CUCUMBER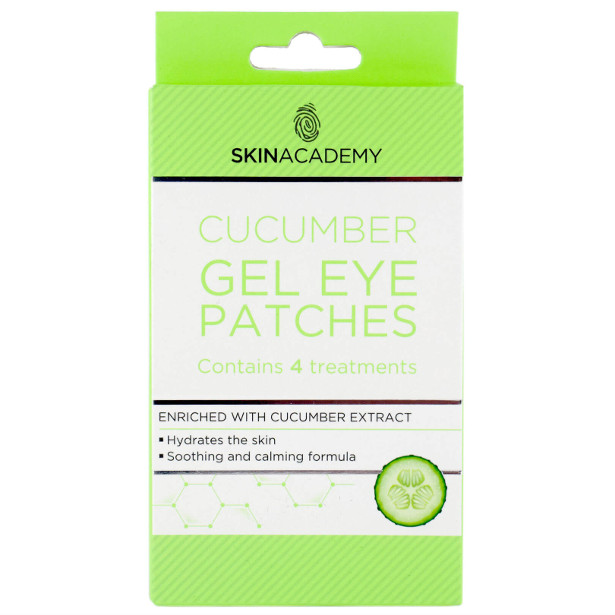 The Skin Academy Cucumber Gel Eye Patches contain cucumber extract which aids the thorough hydration and soothing of the skin, reducing tired, puffy eyes.
Directions for use:
Apply to clean, dry skin directly under the eye area. Leave the patch for 20-25 minutes. Gently remove the patch by carefully peeling it away from the edges. After removing the patches, massage the eye area using fingertips.
Skin Academy provide high quality skincare products at extremely affordable prices. Gel eye patches to face masks, foot socks to cleansers, we've got skincare routines covered!
Products
Gel eye patches
Face masks
Sheet masks
Foot socks
Cleansers
Lip masks
Sheet masks
eye cream
Facial Scrub
Facial Wash
Tattoo care
Tattoo moisturiser
INK'D
Facial Buffer Sponge
See more at :- www.skin-academy.co.uk