A Trouvaille's World Mug is an ideal Father's Day gift, a unique 500 ml high-quality ceramic mug that comes with a pen to colour all the countries you've been to.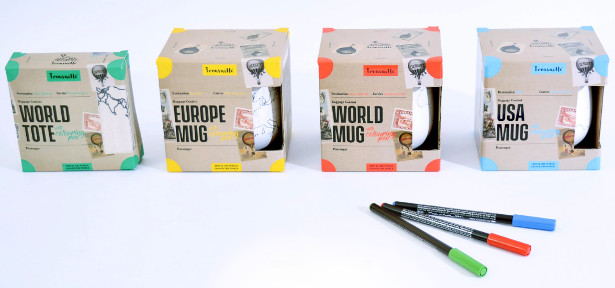 FACEBOOK | TWITTER | INSTAGRAM
It's a great family item and a perfect gift for frequently travelling fathers. Having a cool mug you coloured yourself on your desk and getting that sometimes much needed motivation from the prospect of an upcoming family trip is wonderful. The mug includes a green pen, but other colours are also available for purchase. It costs £19.95, comes in a very giftable and attractive packaging and is available online at www.trouvailleglobal.com/world-mug/. Trouvaille are a London-based sustainable business with warehouses in the UK and the US. See more at :- www.instagram.com/trouvailleglobal/.
See more at www.trouvailleglobal.com