Awesome Foodie gifts from Robert's Dorset!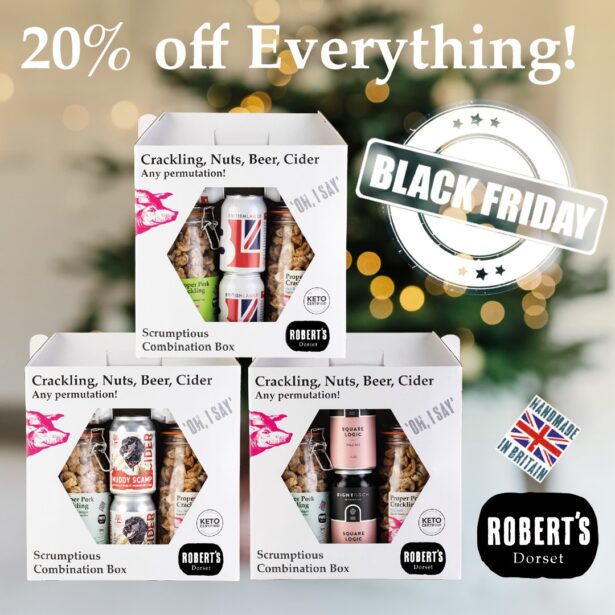 Robert's Dorset provides the perfect gift for any snack lovers this festive season.
Introducing a wide range of bespoke gift boxes ranging from 'The Ultimate crackling combo' to 'The KETO Gift Box' _shoppers can customise the content of their gift box, selecting from a delicious variety of Proper Pork Crackling, Delectable Nuts, Keto Seasoning, and Panko Rind Crumb.
These tasty treats are available in flavours such as Salt & Vinegar, Garlic, Chorizo, Sweet Chilli and Sage & Onion, and can be paired alongside a choice of cider, lager, ale, spirits, or soft drinks.
All products are lovingly produced on site in Dorset and made to order, giving snack-lovers only the freshest products available.
The Robert's Dorset gift boxes retail from £17.50.
Shop here: https://robertsdorset.com/product-category/gift-boxes/
See the full story @ :- https://www.intouchrugby.com/magazine/foodie-gifts-roberts-dorset/