BBC HIT NATURAL HISTORY SERIES
BIG CATS
TO BE RELEASED ON DVD 12 FEBRUARY 2018
Amazon www.amazon.co.uk/Big-Cats-DVD-Bertie-Carvel/dp/B0794QVXW4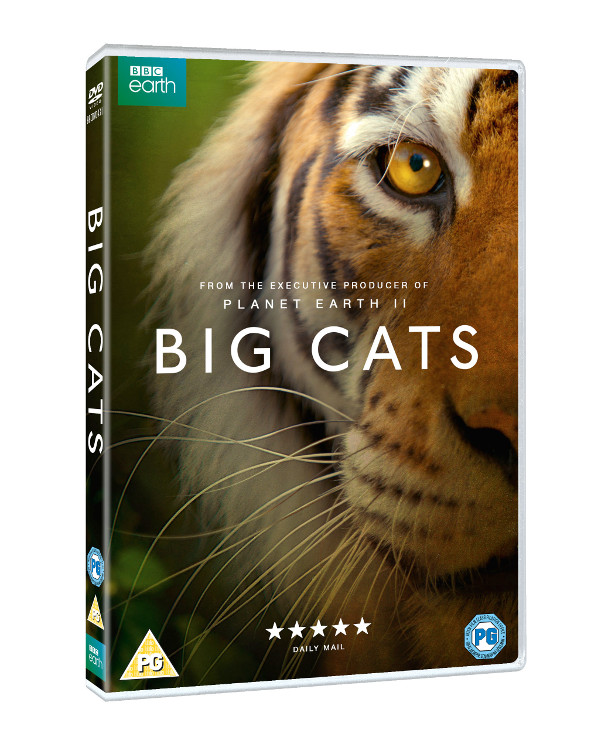 ★★★★★ Daily Mail
"A forward-thinking, intelligent study of elusive felines" The Telegrah
From the excutive producer of Planet Earth II and Blue Planet II Mike Gunton, narrated by Bertie Carvel (Doctor Foster), the BBC's latest natural history television hit Big Cats will be released on DVD on 12th February.
Big Cats provides an unprecedented close-up look and never-before-seen behaviours of almost every big hunting cat on the planet – from cheetah to lion to jaguar to the more obscure Black-footed cat and the Pallas cat.
Using the latest developments in filming technology, and a surge in cat research, Big Cats bring these feline superstars into the spotlight. Combining fascinating behaviours with amazing stories, the series reflects the true nature of cats – and reveals how they still have the power to surprise.
DVD (RRP £13.27)