BOOK :- A Mole Like No Other by Julia B. Grantham (Author), Carol Wellart (Illustrator)
'A Mole Like No Other' is a delightful book about a toy mole, who is looking for love, friendship and his place in the world.
The story of Moley and his friends – toys and real animals – is set in a cosy English country house with a traditional garden. But behind all this tranquillity, challenges and even dangers, await the characters.
Buy now at :- www.amazon.co.uk/A-Mole-Like-No-Other/dp/B091CYMMZS/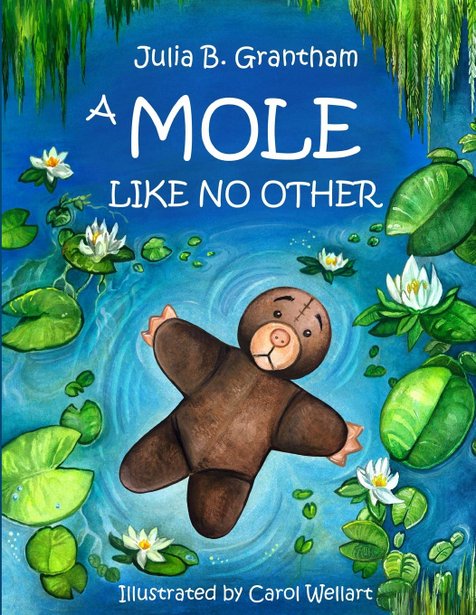 The story is told beautifully and with great humour. It is written as a 'read-aloud' book for parents and carers. It is a fun story with lovely (and wise) life lessons and advice interwoven throughout. Children of all ages will take something different from it, enjoying the adventures and the characters, while adults will also be delighted with its rich language, subtle literary references, and tongue-in-cheek humour.
The book is illustrated with original pencil drawings in the best British tradition of artwork for children's books.
'I liked all the characters but my favourite one was Moley. Moley is cute, brave, friendly and always wants to help. I would like to have a friend like Moley!' Leon, Age 8
'I loved reading about Moley and his adventures! I'm so glad he was taken out of his box and to a new family. I hope to have my own Moley one day, so we can go on adventures too.' Gabrielle, aged 5 years and 7 months
'Wonderful, sensitive and charming. And – very funny! I found myself reading it aloud.' Geoffrey Hall, Actor
'My favourite character was Moley because he was funny and helped people when he could.'Rhys, 10 years old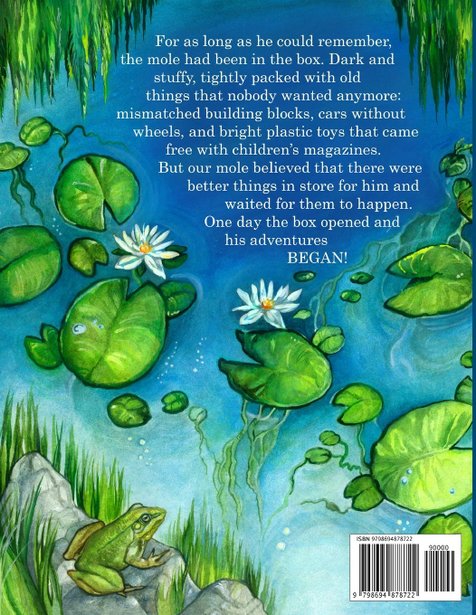 'Children's logic and understanding of the world perfectly expressed by childlike toys and their animal friends. The story worked for both our kids. The story was exciting and charming for younger children, while the older ones can gain more from the language and characters. The language is reminiscent of the stories we read as children but with a modern twist. It has created a safe space for our children at a time when it is needed the most.' Lyndsay & Si, Parents
'I am convinced it will become a children's classic.' Cass Grafton, Author