Bandwagon Paperback
by Richard Cobourne
On Amazon >>> www.amazon.co.uk/Richard-Cobourne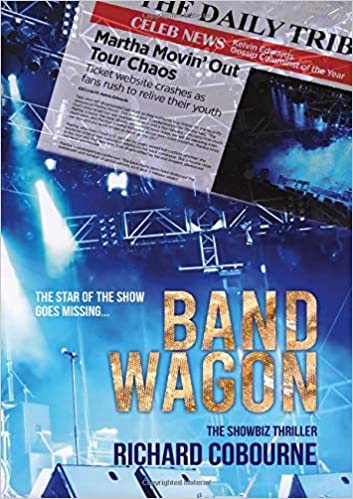 Life hasn't turned out how Danny Owen expected it to. Formerly an investigative journalist, today a radio reporter reluctantly covering celebrity and the music industry, focusing on glitz, glamour and the gaudy stars.
Danny is offered an exclusive interview with Martha, the star of the forthcoming Martha Movin' Out tour, but when he arrives at Elstree Studios he discovers that rehearsals are not going well. Not suspicious initially, but then things take a dire turn when he learns that Martha has disappeared. With the concert tour potentially in ruins, Danny and occasional lover Daisy DeVilliers, the tour's PR, team up beyond the call of duty in an effort to find Martha and rescue the tour.
Soon Danny and Daisy are unwittingly inveigled into the murky world of people smuggling, blackmail and international organised crime. They pick their way through a minefield where one wrong move could not only blow the rescue attempts but could also end their own lives. In a duplicitous world where people show only their best side, trusting the wrong person could be the last thing they ever do.
About Richard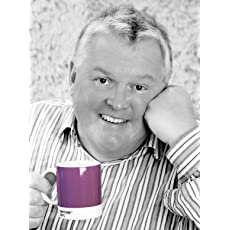 Richard Cobourne writes with a production background in the broadcast, corporate, music and global events industries. Many well-known TV, radio and music friends help him with deep background to ensure the tittle-tattle of real-life show-business and the law are accurately portrayed – including Spice Girl, Melanie Chisholm; broadcaster and voice-artist, Alan Dedicoat; and former Police Superintendent Andy Pullan.
He began his career working for the BBC initially in the sound department of radio, TV and outside broadcasts. In 1990 he co-formed On Screen Productions Ltd, which he sold five years ago to pursue a career as voice artist, conference facilitator and consultant creative producer… and to enable him to write full-time.
He has worked in the business-of-show all over the world for over forty years (one year taking 91 flights!) — and as a result has a deep understanding of the shenanigans of the industry.
Matthew Hall (AKA M R Hall), who writes the BBC's 'Keeping Faith'; 'The Coroner' book series; just published 'The Black Art of Killing'; and many TV scripts is his mentor.
Richard Cobourne lives with his wife in the Wye Valley and Fuerteventura.