BOOK! Rufus Needs A Haircut – an entertaining collection of shaggy dog stories for adult readers that is designed to amuse, frustrate and, perhaps, infuriate the reader and their audience!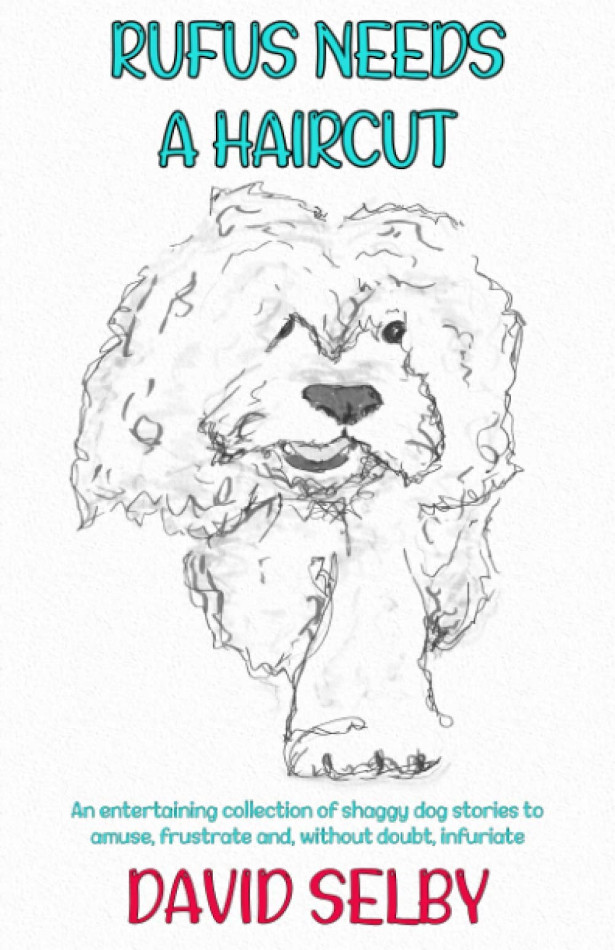 It has been compiled by retired English teacher David Selby who has reworked a number of shaggy dog stories that he has encountered over the years. David has embellished and refined these stories by telling them in classrooms and on school trips for over three decades.
Lockdown inspired David to commit these stories to paper and, in so doing, bring the delights of the shaggy dog story to many other people.
A good shaggy dog story takes the reader or listener on the circuitous journey of a far-fetched tale before concluding with a punchline designed to raise a smile, a laugh or, occasionally, a grimace.
Rufus Needs A Haircut is beautifully illustrated. Equally enjoyable when read or read out loud, it celebrates a perhaps lost genre of storytelling. The book seems ideal for today as the stories can lift your spirits and engage others in a little light humour, despite difficult times. From chickens visiting libraries to prawns going on adventures, Elizabethan heroes to knights engaging in derring-do, disasters on the San Francisco trams and magic violins, Rufus has it all.
The perfect Christmas gift for those hard-to-buy-for family members and friends, Rufus Needs A Haircut is a little bit different and a little bit quirky. As lockdown inspired Rufus, David has chosen to donate £1.50 from each copy sold to NHS Charities Together (registered charity no 1186569) to support its extraordinary work, thus making the purchase of this book rewarding in more ways than one.
Rufus Needs A Haircut costs £7.99 (book) and £2.99 (Kindle) on Amazon: www.amazon.co.uk/dp/B08LG7WL96?ref_=pe_3052080_397514860