BOOK! Ten Tips for the Frazzled Parent When You've Reached the End of Your Rope! www.tentipsforthefrazzled.com
What a great Mother's Day gift!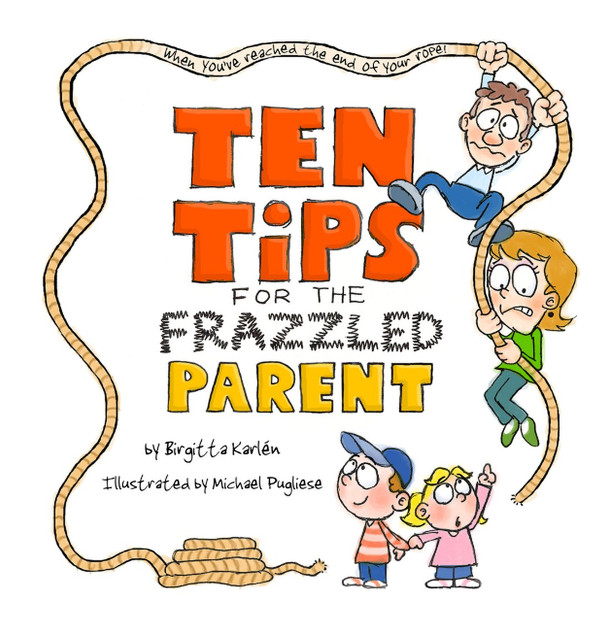 buy on Amazon at :- www.amazon.com/Ten-Tips-Frazzled-Parent-Reached/dp
Mention family life and for many it will conjure up images of well-mannered, happy children appreciating everything their patient and hard-working parents do. Then there is reality. Ed Asner once said, raising kids is part joy and part guerilla warfare! "Ten Tips for the Frazzled Parent, When You've Reached the End of Your Rope!" is an adorably illustrated and easy read gift book that takes a behind the scenes look at the joys and frustrations of life with little ones. Most would agree there is never a dull moment with a child in the house, and several can be downright overwhelming! Having conceived and written the book in the parenting trenches, author Birgitta Karlén takes a real look at how fun, yet frustrating, demanding and sometimes silly the job of parenting can be. Illustrator Michael Pugliese brilliantly captures the nuances of the family dynamic with his loveable characters and true-to-life depictions. Parents and caregivers alike will find these ten bits of parenting "wisdom" charming and irresistibly funny!