Build Your Own Kits – Amazing cardboard gadgets & gizmos that don't cost the earth… literally #Paperfantastic www.buildyourownkits.com
Build Your Own…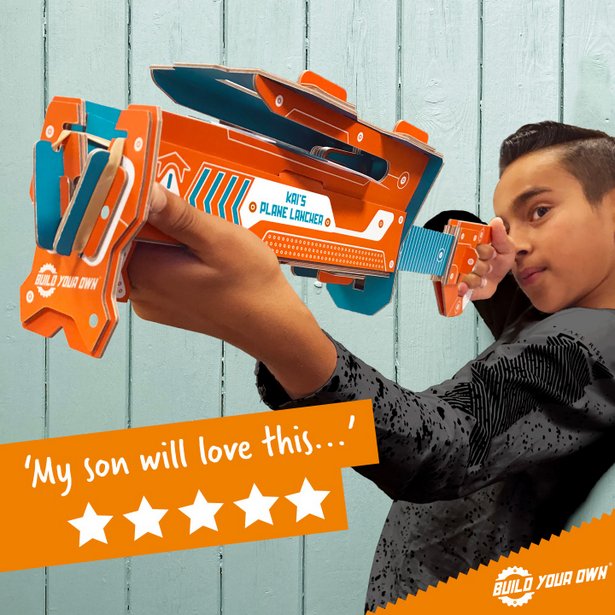 …are the happy creators of an exciting range of cardboard products designed to inspire brilliant young minds. they are part of Paper Engine Ltd, based in Hampshire, UK creating cool products made from cardboard and paper. One Friday afternoon, Keith (the head chief) came up with the idea of designing some toys that kids would enjoy building. He wanted to capture active imaginations in a fun, engaging way that reduced screen-time and brought families together to create rich memories.
The team were concerned how the majority of plastic toys would eventually end up as landfill, so decided that cardboard was definitely the best way forward. While they couldn't completely eliminate plastics, any that they did use are as eco as possible and sustainable cardboard and paper would always be the main component. And so the Build Your Own brand came about from that afternoon's musings. They started working on otheir first products the following Monday, creating cardboard toys and gifts that can be built as part of a family experience. They then tested the first one on their friends and the local Scout group, threw it around the office, let Bonzo the studio dog chew it and only then were they happy to share it with you.
At Build Your Own we are #Paperfantastic!