Coffee drip bags – the innovative new Coffee product launched by Black Insomnia ||| #sleepingischeating ! blackinsomnia.co.uk. The World's Strongest Coffee…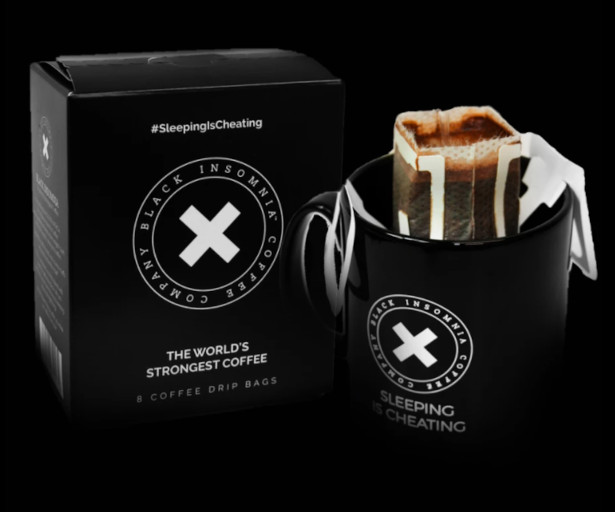 Fans of the Black Insomnia Coffee Company will already be aware of their brew, which is known to be the world's strongest coffee. Now they can get that same great taste and huge Caffeine kick in these new Coffee drip bags.
The company uses a traditional Italian method to roast its coffee, with roasting experience reaching all the way back to 1932. The robust flavour gives a velvety taste without the bitterness, thanks to a combination of Arabica and Fine Robusta beans, and the roasting process which results in a mix of nutty aromas, the sweetness of caramel and a delicious dark chocolate aftertaste.
The bags are ideal for all coffee drinkers, who want to make super-strong gourmet coffee any place, any time, without compromising on taste or quality.
No expensive equipment is needed, just add hot water to ensure there's always a fresh cup of coffee when it's needed. Less waste (ECO-Friendly) and less mess also mean more time to do the things that matter, while enjoying a tasty cup of coffee.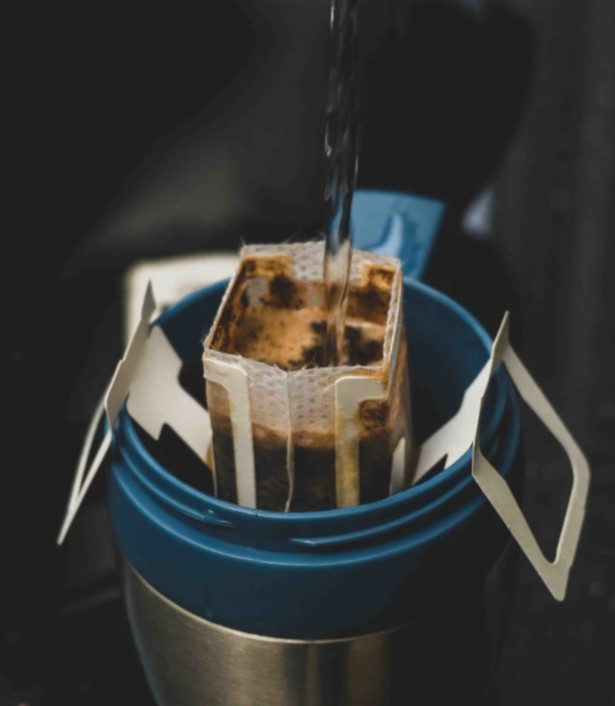 For those who like to add extra flavour — spices such as ginger, cinnamon, nutmeg and clove work well to boost the already flavoursome taste of the coffee. Moderation is recommended for best results when adding spices.
Because these Black Insomnia drip bags are made from paper, they are biodegradable and easy to recycle.
CEO, Jim Walker states: "Drip bags are already very popular in Japan and China where coffee lovers have recognised they can get the elusive combination of both quality and convenience by using them. We want to make it possible for our customers to be able to enjoy our great coffee wherever and whenever they want it."
Black Insomnia's coffee is stronger than the products you can purchase at many coffee shops. With 1105mg of caffeine per 12oz mug, this equals more than four times the average strength of other typical high-street brands and coffee shops, making Black Insomnia the world's strongest coffee. Black Insomnia Coffee Company sell directly to customers in the UK and USA and via distributors in other countries including Czech Republic, South Africa, the Middle East and Canada with others to follow. The company also plans to sell via retailers in the UK.
Black Insomnia is happy to hear from anyone who wants to trial and review their products or interview their founders.
To buy a sample or full box of the world's blackest coffee, go to their website.
https://blackinsomnia.co.uk/pages/all-products