Twenty years after England's historic win in Australia, Charles Tyrwhitt teams up with the England Rugby Union and iconic England players, including the 2003 winning legends Matt Dawson and Jason Robinson.
Jamie George, Freddie Steward and Lewis Ludlam all sport the fresh Charles Tyrwhitt x England Rugby collection [L-R]
London, UK:
Refined menswear brand Charles Tyrwhitt – the exclusive formalwear partner of England Rugby – is kicking off the upcoming rugby season in style with some exciting announcements. The brand has become synonymous with England Rugby as it embarks its fourth year as an official partner with the RFU, bringing with it a new campaign; 'Cometh The Hour'. The powerful message reflects the sportsmanship mentality in every way – with an emphasis on the importance of preparation to perform your best, no matter the scenario.
This season, Charles Tyrwhitt has added seven new pieces to its official rugby range, which have been mixed and styled with the brand's core collection in the new campaign featuring Matt Dawson and Jason Robinson. From essential button-down shirts to the piqué polos they are famous for, every article features the team's signature rose, and marries the hard-wearing and high-performance qualities that epitomise England Rugby with all the classic tailoring details you would expect from Charles Tyrwhitt.
Rugby's main event in France this year is particularly significant for Charles Tyrwhitt, as its ambassadors Matt Dawson and Jason Robinson – who played pivotal roles in England's triumph in 2003 – will be reporting on the games. Plus, it looks like Tyrwhitt's latest ambassador, a game changing player-maker Marcus Smith, is looking to follow in their footsteps at this year's tournament.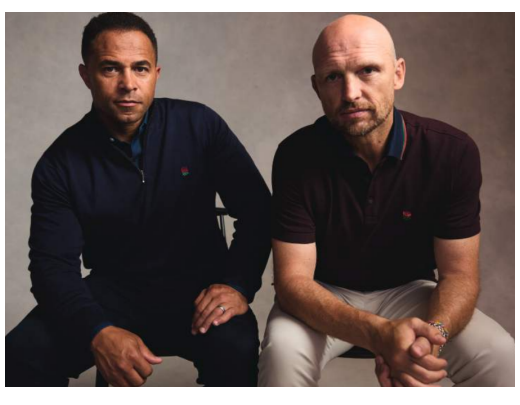 Worn by players off the pitch, presenters, coaches and supporters in the stands, it's clear that the spirit of rugby and sportsmanship in general is a unifying theme that runs throughout the brand. Charles Tyrwhitt's ambassadors are all rugby royalty; with legendary players and new talent all sporting the collection during rugby tournaments and beyond. Fans can look forward to seeing some of these iconic partners at Charles Tyrwhitt's upcoming live events.
The Tyrwhitt Arms
Which brings us to the brand's very own pub. The Tyrwhitt Arms (hosted at the Nags Head in Covent Garden) is re-opening its doors this season, and there really is no better venue in London to watch the games. Throughout the tournament in France, the Tyrwhitt Arms will be the go-to location for rugby fans, offering great prizes that can be won across the Charles Tyrwhitt social channels and screening all games for viewers to enjoy with a pint of exclusive Tyrwhitt beer… Not only this, but rugby fanatics (and friends) can apply for tickets to attend VIP screenings of key games. Hosted by former England rugby player Andy Goode, fans can embrace the competitive spirit with a pre-match pub quiz with prizes worth up to £500, before enjoying the games streamed live on the big screens with a half-time discussion from Andy himself.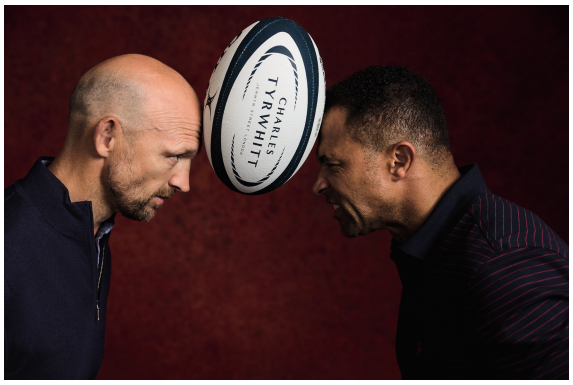 On top of the non-stop entertainment, complimentary food and drink will be served throughout the two screening events to keep fans fed and watered in the upstairs dining room.
Screening England vs Argentina on the 9th September and England vs Samoa on 7th October, CharlesTyrwhitt will invite supporters to get involved with the return of the exclusive pop-up. The Tyrwhitt Arms will serve as the ultimate hub for both die-hard and casual rugby fans.
In addition, this season's Tyrwhitt Arms is proud to announce the launch of Charles Tyrwhitt's exclusive beer named 'The Tyrwhitt' – specially brewed with rugby fans in mind. The new beer will be available for purchase from the start of the tournament until the final game in October. Plus, a percentage of sales from Tyrwhitt beer will be donated to the charity partner, LooseHeadz.
Tyrwhitt Arms event details – Saturday 9th September
Location: The Tyrwhitt Arms (The Nags Head) 10 James Street, London, WC2E 8BT
Date: Saturday 9th September
Time: 18:45 – 22:45
Tyrwhitt Arms event details – Saturday 7th October
Location: The Tyrwhitt Arms (The Nags Head) 10 James Street, London, WC2E 8BT
Date: Saturday 7th October
Time: 15:45-19:45
Tickets for the Tyrwhitt Arms are available to book on EventBrite.
Saturday 9th September ENG VS ARG
Saturday 7th October ENG VS SAM
LooseHeadz Charity Partnership
Charles Tyrwhitt is delighted to announce its charity partnership with LooseHeadz this autumn. LooseHeadz is a leading rugby mental health charity, currently working with over 800 rugby clubs (85% of which are based in the UK), and is an existing partner of RFU and MLR.
Charles Tyrwhitt and LooseHeadz will be working together to raise awareness for the charity's efforts and ambitions to improve support for the mental health and wellbeing of players and RFU members.
The partnership reflects Charles Tyrwhitt's dedication to having a positive impact in the rugby space and making a tangible difference to the lives of players, coaches and fans.
As part of their action-packed autumn calendar, a special panel talk will be hosted at the Tyrwhitt Arms, featuring prominent ambassadors and rugby personalities who can provide insight into the work
of LooseHeadz and the game itself. By joining forces, the partnership aims combine the efforts of both brands and work together to generate meaningful content, raise awareness, and #TackleTheStigma
associated with mental health issues in the rugby community. David Nicoll, Co-Founder of LooseHeadz said "We are incredibly excited to be working with the team
at Charles Tyrwhitt to enhance the fan experience during the Rugby World Cup later this year. The passion and enthusiasm shown from the whole team to support our mission to #TackleTheStigma has
been a key driving force behind this partnership." "We believe this partnership will help to extend our message and get even more players and supporters
from around the world pro-actively looking after their mental health. Rugby is a very tight-knit community, and with the support of Charles Tyrwhitt, we believe we can continue to make a real
difference across the sport