Kodak Pixpro digital and action cameras – capture the fun this festive season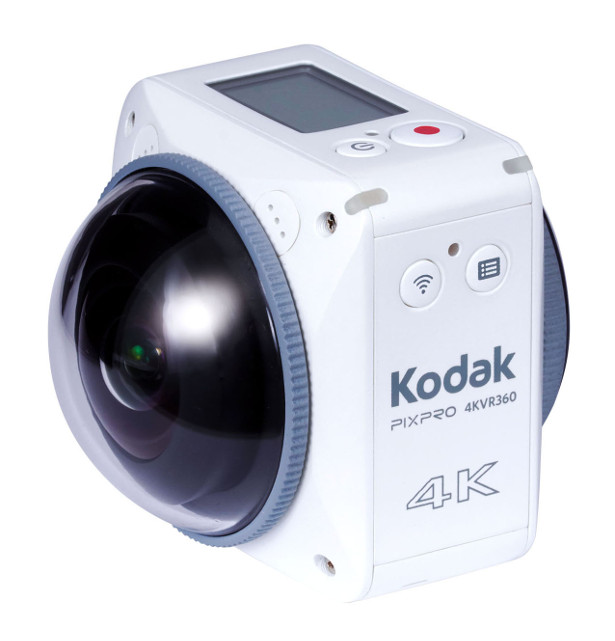 www.pixpro.world
TWITTER | INSTAGRAM | FACEBOOK | YOUTUBE 
Kodak Pixpro has a range of digital and actions cameras, that would make fantastic Christmas gifts for every family member.
Introducing Kodak Pixpro's 4KVR360 – 4K, VR and 360 degree shots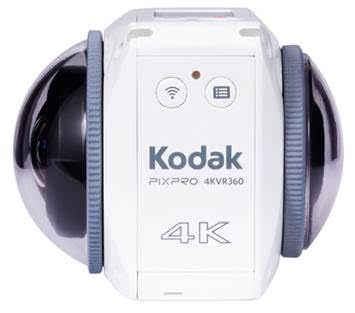 ​
​
The Kodak Pixpro 4KVR360 adopts a minimalist approach and is compact and ultra-portable, with two fixed focus lenses housed by a futuristic camera body. It shoots for up to 2 hours on a single charge so is ideal for the capturing all the fun and festivities of Christmas and New Year in crystal clear quality from every angle, for sharing easily via social media.
Available from Currys for £399.99.
The small but powerful SP360 4K action camera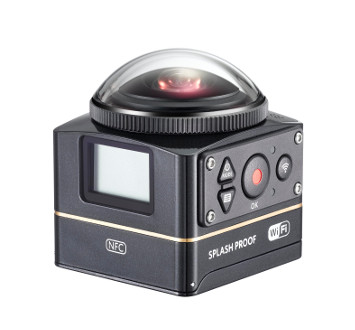 ​
​For anyone wanting a pocket-sized camera that fits easily into their pocket, the Kodak Pixpro SP360 4K is the world's first and most complete 4K Ultra HD recording device to capture stunning 360° immersive videos and still images without the need for multiple cameras. It can shoot nearly an hour (55 mins) of full 360 degree, ultra-HD 4K resolution video on a single charge – just enough time to capture opening of all the other presents come Christmas Day.
Available from Currys for £299.99.
Astro Zoom – a mega zoom camera that takes in minute detail from afar
​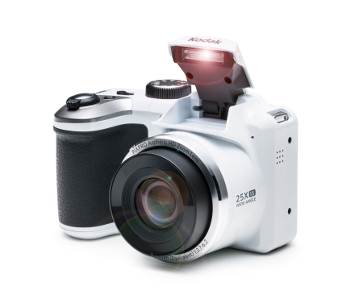 The Kodak Pixpro AZ252 is a mega zoom camera that lets you take pictures up close, without having to leave your seat, that also includes minute detail. Let the lucky recipient of this gift express their creative side while taking their love of photography to the next level this festive period, with this perfect bridge camera. Stunning photo and video quality, easy to use features, brilliant colour, clarity and detail are the cornerstones to what makes this bridge camera a must have for everyday adventures, special moments and memories to last your family and friends a lifetime.
Available from Currys for £119 and, for a limited period only, from Argos for the discounted price of £109.
Friendly Zoom – all the camera features you need without breaking the bank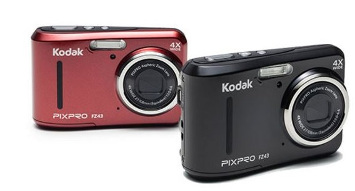 ​
The Kodak Pixpro FZ43 camera lets you treat future photographers in your family or circle of friends with a camera that has all of the features they need, without breaking the bank, but still packing plenty of photo-capturing punch. Compact, intuitive and oh so easy to use, even kids can master it, the FZ43 is the perfect camera to take anywhere you go. One-touch video, red-eye removal, face detection and AA batteries are just the start.
Available from Argos for just £54.99.
These are just a small selection of the cameras that Kodak Pixpro has available right now – please see here for more: www.pixpro.world/products.

 Add SIXPAD training to your's or their daily routine. www.sixpad.uk
FACEBOOK | TWITTER | INSTAGRAM | YOUTUBE
SIXPAD EMS (Electronic Muscle Stimulation) wearable.
Add SIXPAD training to your daily routine.
ABOUT EMS Technology
– SIXPAD is an EMS (Electrical Muscle Stimulation) training device that delivers electrical stimulation directly to the muscles causing them to contract and relax exactly as they would during exercise.
– The SIXPAD product range uses an electrical frequency of 20Hz. Muscle fibres react differently to the strength of the electrical current and the duration and frequency of the electrical impulses. Japanese research shows that 20Hz is the optimum frequency for EMS training because when frequencies that exceed 20Hz are applied the muscles quickly tire.
– Each SIXPAD is programmed to deliver a comprehensive 23-minute workout to be worn once a day. The product automatically cycles from warm-up to cool-down. The program progressively increases exercise intensity in stages as time elapses, and automatically stops when the program is completed.
– If worn every day, and used as part of a healthy, balanced lifestyle, SIXPAD can develop and tone muscle, while it can build core strength and keep muscles engaged for longer.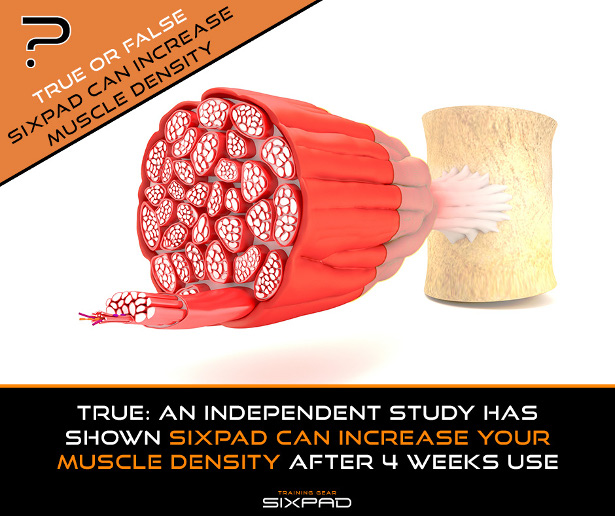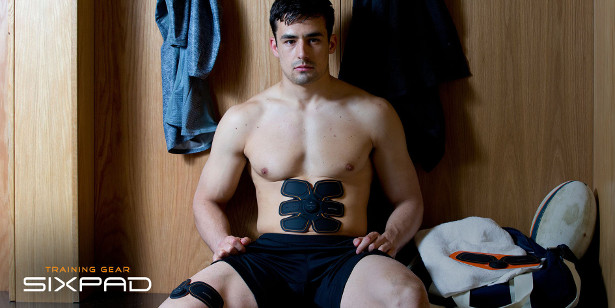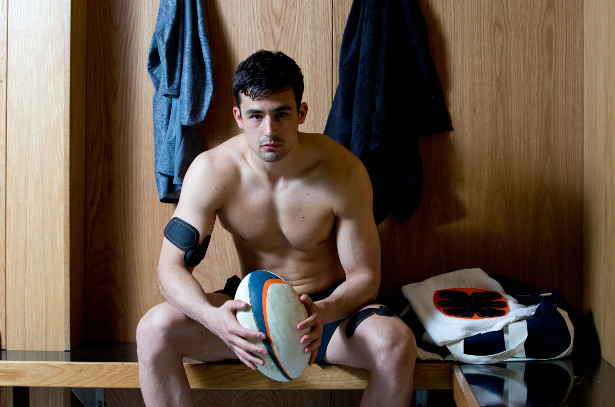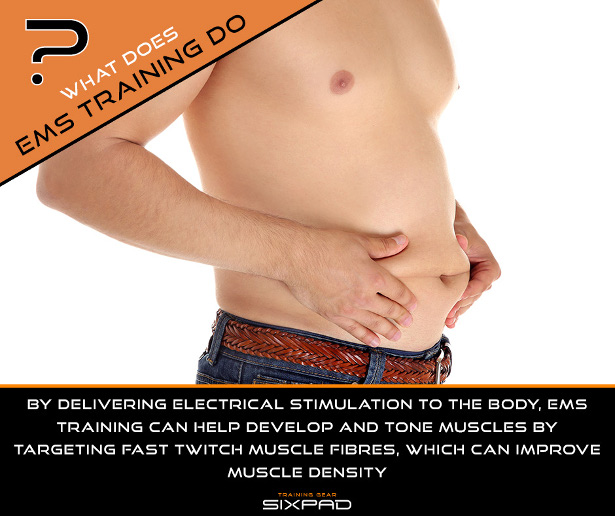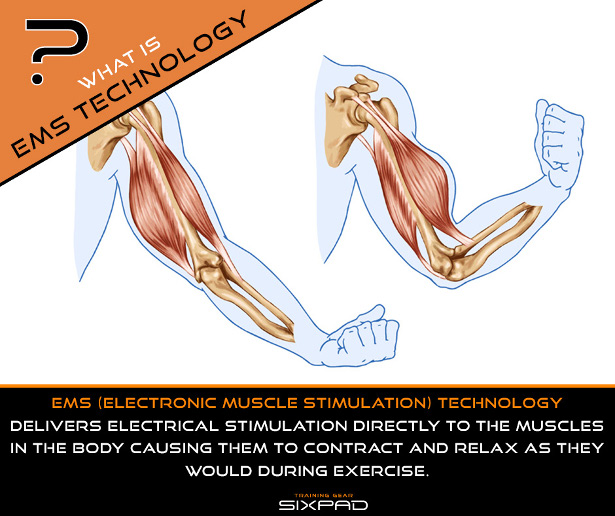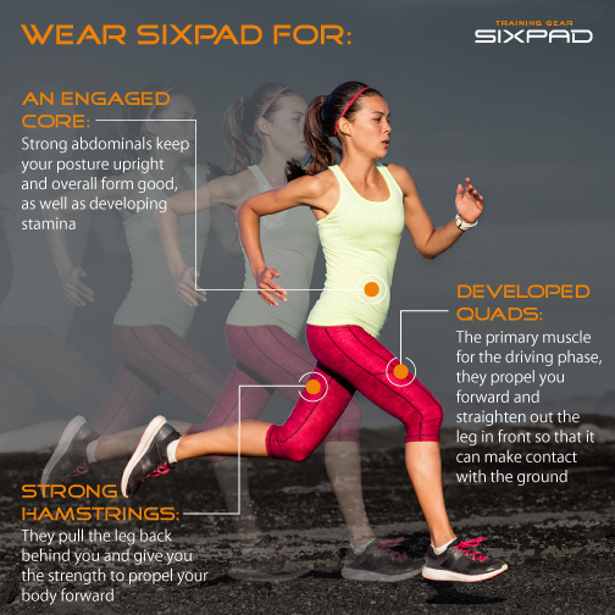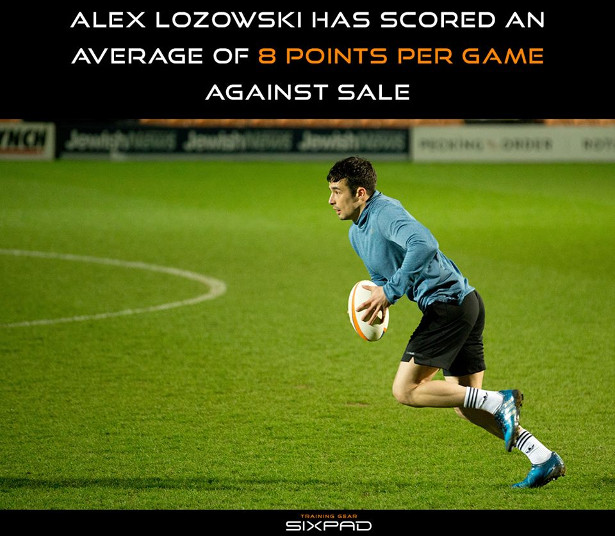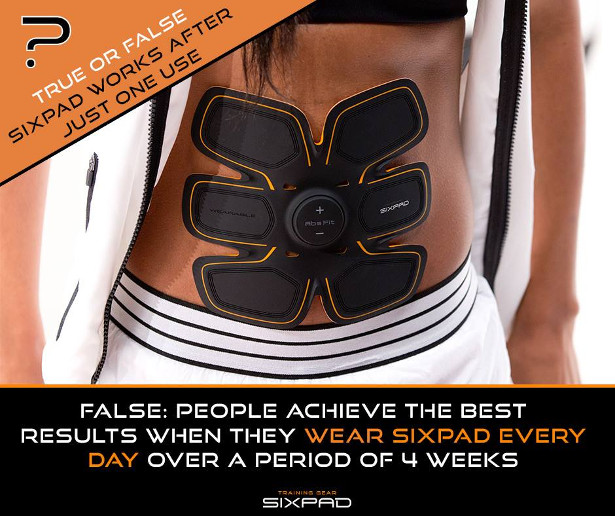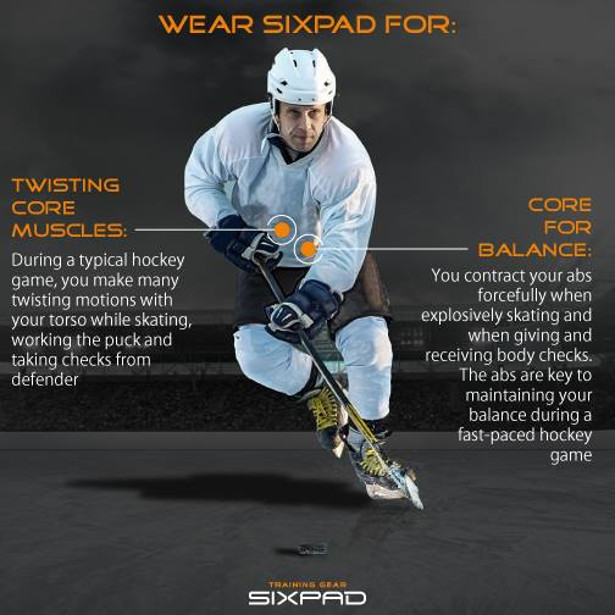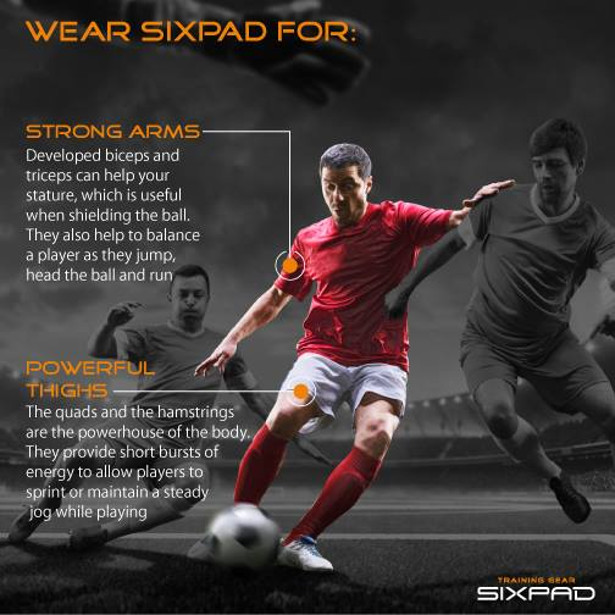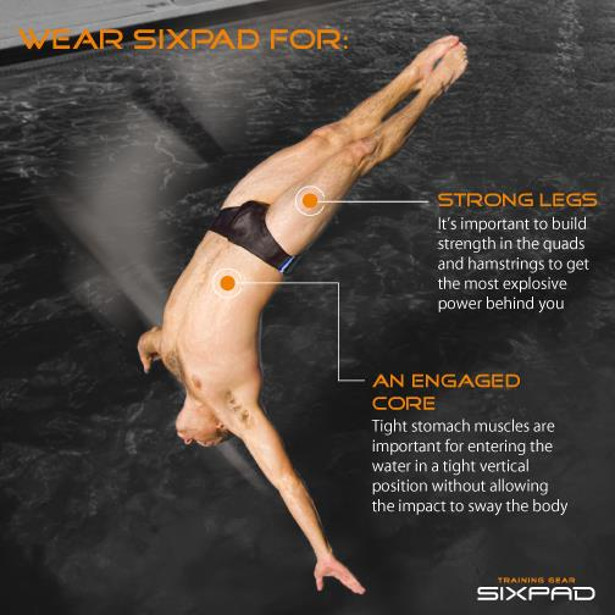 Combat Flip Flops creates peaceful, forward-thinking opportunities for self-determined entrepreneurs affected by conflict. So well made! www.combatflipflops.com
TWITTER | FACEBOOK | GOOGLE+ | YOUTUBE | PINTEREST | LINKEDIN | INSTAGRAM
Combat Flip Flops creates peaceful, forward-thinking opportunities for self-determined entrepreneurs affected by conflict. Our willingness to take bold risks, build community connections, and create distinct military-inspired designs communicate our, "Business, Not Bullets" approach – flipping the view on how wars are won.
Through persistence, respect, and creativity, we empower the mindful consumer to buy products that encourage peace through trade. We're a team with a passion for making cool sh1t* in dangerous places.
We hope you like our flip flops, style, and approach to helping Afghanistan, Colombia, Laos and supporting our troops. We've grown from an idea to a globally recognized brand with a mission to create lasting change. As we push forward, we'll continue communicating the positive impact your purchases make on the factory workers, their growing economy, and community.
Men's AK47 Flip Flops:
www.combatflipflops.com/products/ak-47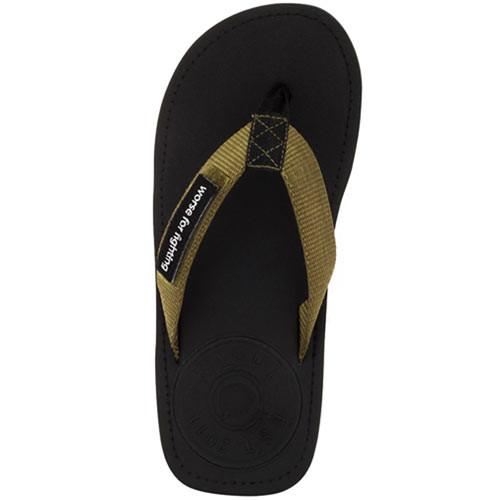 Men's Floperator Flip Flops:
www.combatflipflops.com/collections/the-floperator/products/2016-mens-floperator-coyote
Afghan Blanket Wrap/Sarong:
  www.combatflipflops.com/collections/gear-accessories/products/simple-sarong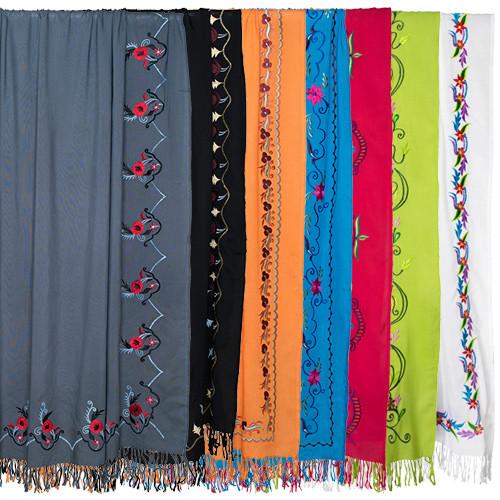 Afghan Shemagh (Scarf):
www.combatflipflops.com/collections/gear-accessories/products/cff-shemagh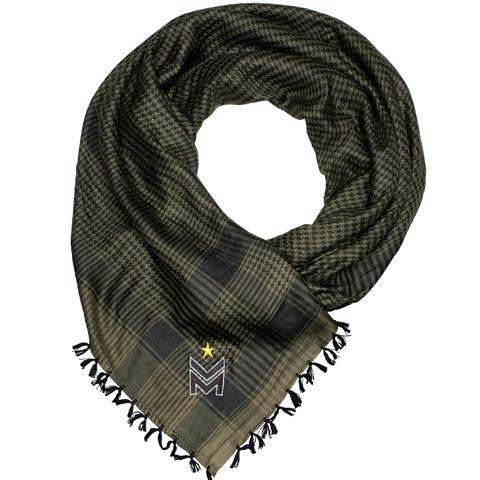 Afghan Lapis Bracelet:
www.combatflipflops.com/collections/gear-accessories/products/the-perfect-circle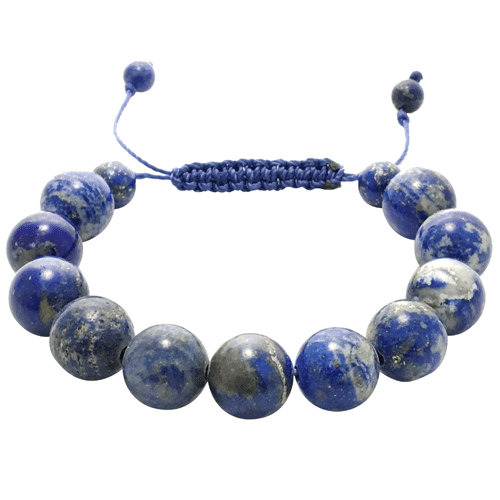 Bomb Fragment Coin Wrist Wrap:
www.combatflipflops.com/collections/gear-accessories/products/peacemaker-coin-wrap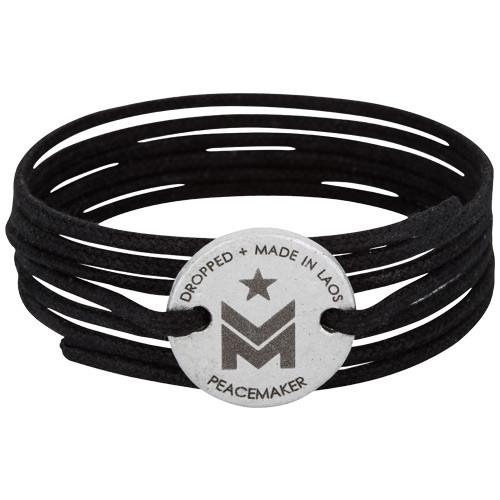 Peacemaker Bomb Fragment Bangle:
  www.combatflipflops.com/collections/gear-accessories/products/peacemaker-bangle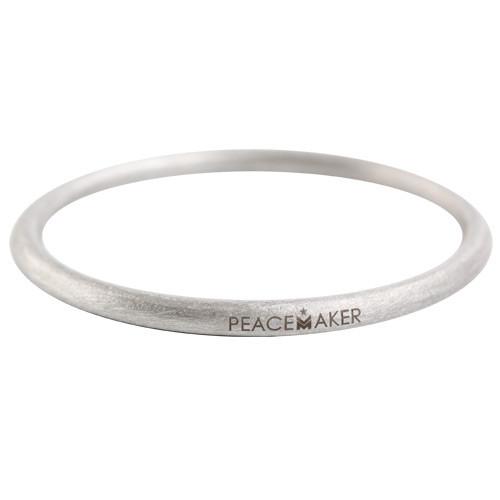 Peacemaker Peacebomb Necklace:
  www.combatflipflops.com/collections/gear-accessories/products/peacemaker-bomb-necklace-1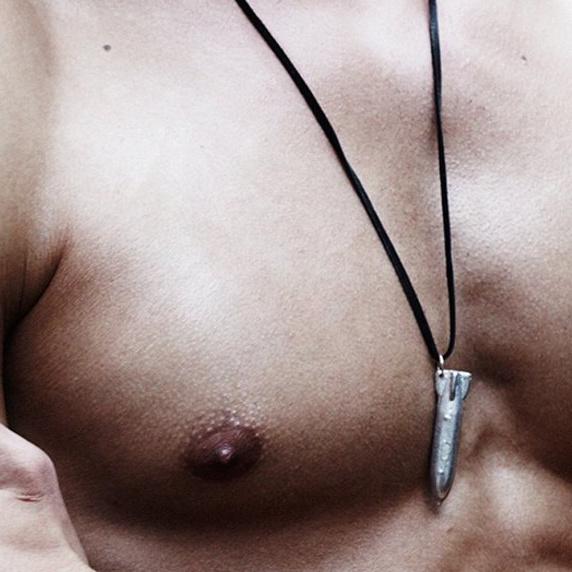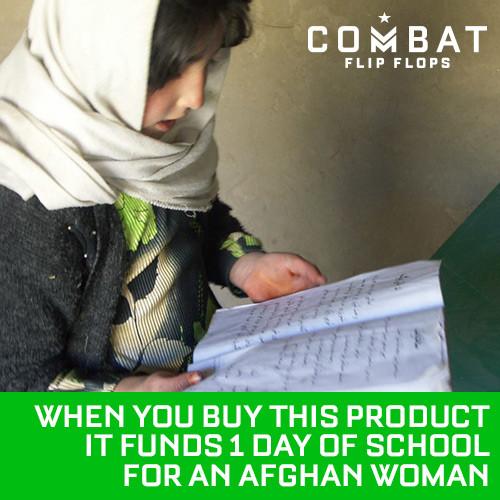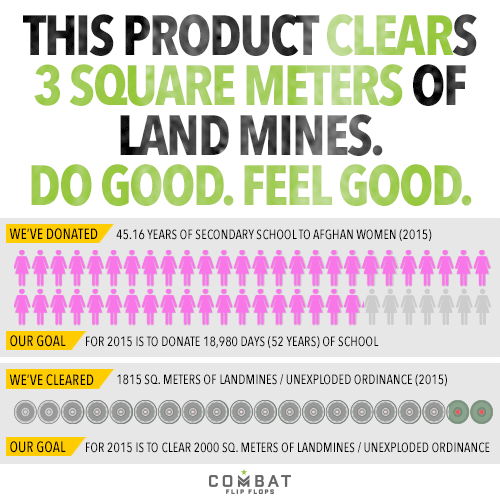 AMNESTY ETHICALLY-SOURCED CHRISTMAS GIFT CATALOGUE LAUNCHED
'Amnesty's gifts are not only for the people receiving them, they also support the local communities who make them' – Kate Allen
TWITTER | FACEBOOK | GOOGLE+ | INSTAGRAM | YOUTUBE
Amnesty International has released its Christmas catalogue full of ethically-sourced and highly imaginative gift ideas.
Items available in the 61-page catalogue this year include Frida Kahlo cushions and tumblers, a diary celebrating the 100-year anniversary of the suffragette movement, a shopping bag made from recycled drinking water sachets in Ghana, olive soaps from the West Bank, a handmade copper lampshade, handknitted fleece-lined slippers, safari animal figurines made from washed up flip flops in Kenya, tote bags, games, toiletries, jewellery and other carefully-chosen stocking-fillers.
All the items in the catalogue are ethically-sourced and many of them are from small local suppliers who support their local communities by providing people with marketable skills and a fair wage.
Highlights include:
Animal figurines made from recycled flip flops – colourful and attractive safari animal figures handcrafted in Nairobi from flipflops found littered on beaches in Kenya. The company was founded by Julie Church a former marine scientist, £10.95
Frida Kahlo cushion – back by popular demand, last year's sell-out cushion embroidered with iconic portrait of the artist, fabulous and bright, £34.50
Frida Kahlo stainless steel tumblers – with three colourful designs each featuring portraits of the artist, £8.95
100 years of Suffragettes diary 2018 – handy, informative and stylish pocket diary with weekly facts, anniversaries, quotes and biographies and 'purple sash' ribbon place marker, £9.95
Handknitted slippers – chunky knit, fleece lined, made in Nepal £22.50
Copper lampshade – urban-chic long-hanging ceiling lampshade handmade with pressed copper. Made in India, £18.00
Recycled water sachet bag – made in Ghana from recycled drinking water sachets, strong and durable, ideal for weekly shop, £10.00
Bird paper bunting – elegant white peace dove bunting, handmade in India priced £6.95
Messenger satchel bag – teal, mustard and red recycled leather satchel. Made in India, £42.00
Recycled denim apron – hardwearing and practical, made in Bangladesh, £16.00
Palestinian West Bank olive soaps – Prepared in the traditional way using virgin olive oil. Set of four soaps gift set scented with honey, lemon and milk, £13.95
Dalit beeswax clay pot tealights – beautifully presented gift box of candles poured in clay pots and scented with lavender, made by Dalit people from India, who often face widespread discrimination due to being at the bottom of the Hindu caste system, £8.50
Wear your heart on your waistline with Amnesty candle boxer shorts, in organic cotton with candles all around the waistband in black and white. £19.50 for a set of three
Kate Allen, Amnesty's UK Director, said:
"Amnesty's gifts are not only for the people receiving them, they also support the local communities who make them.
"People don't want to give gifts that come from sweatshops or from child labour and so it's a relief to know that everything in the catalogue is not only stylish, but ethical and fair trade."
Amnesty has a no-quibble money-back guarantee and offers free postage for orders over £60.
Further information and products, see www.amnestyshop.org.uk
Beauty Bridge "The Art of Shaving" THE 4 Elements of the PERFECT SHAVE™ & Associated Boutique Shaving Products. www.beautybridge.com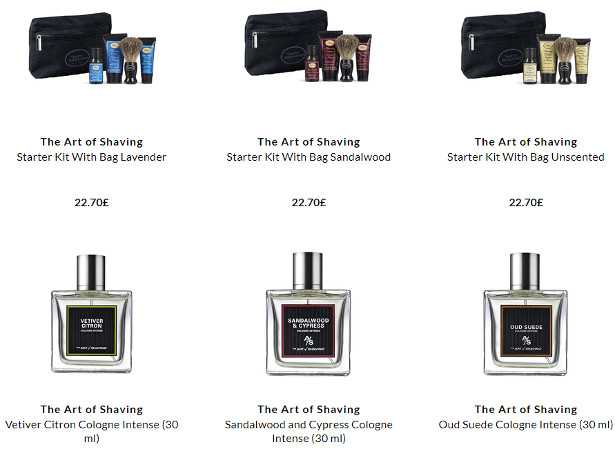 FACEBOOK | PINTEREST | TWITTER | INSTAGRAM | YOUTUBE | GOOGLE+
Beauty Bridge is a leading retailer of skin care, makeup, bath & body, hair & nail care products. Join us to chat about beauty tips, the latest products, and get access to special contests and promotions! https://www.beautybridge.com
Wide range health and beauty products from all the way cosmeceutical brands such as Exuviance, PCA SKIN Skin Care, Dermalogica to makeup products La Bella Donna, Japonesque, theBalm Cosmetics. See all brands at https://www.beautybridge.com/brands/
The Beauty Range Art Of shaving range is a boutique selection of shaving essentials, see more at :- www.beautybridge.com/gifts/for-him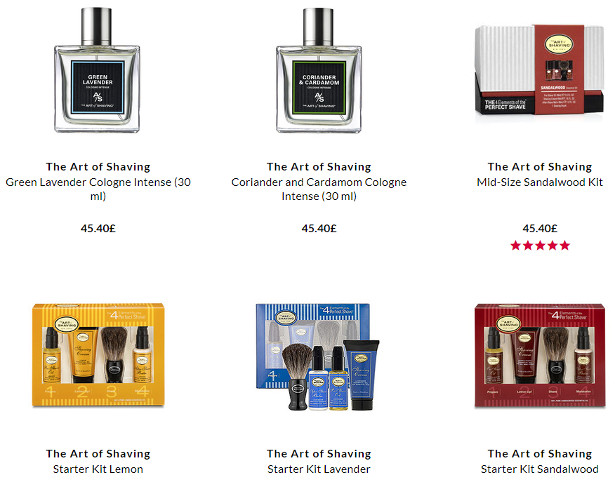 For Festive Cocktail Lovers… Cocktail Kits, Bar Supplies, Whiskey Stones, Pourers, everything you need! Bar Counter London! Online Bar Supplies Shop! www.barcounterlondon.com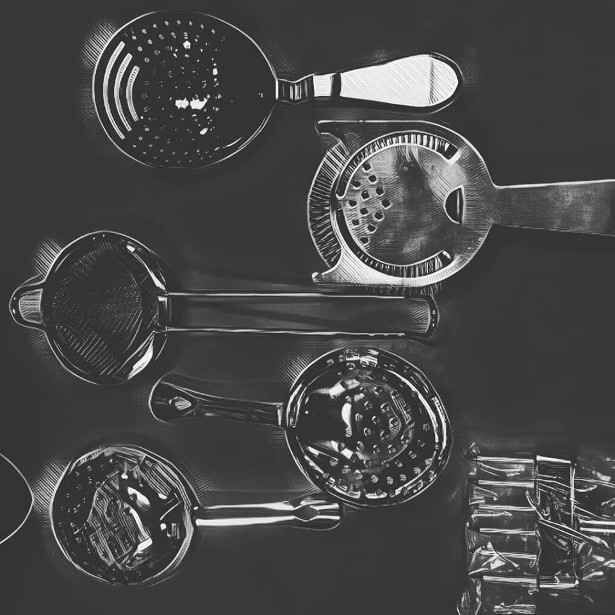 FACEBOOK | TWITTER | INSTAGRAM
Welcome cocktail lovers, you are amongst friends
Small local bar supplies shop founded in London by 2 bartenders
Bar Counter London was created by a bartenders couple in Hackney Wick, London. The idea was born when we couldn't find a place to source all the bar tools we needed for our craft. We believe that a well-designed website and an easy to use shopping experience don't have to come with a super-premium price tag. Since we build and run our website ourselves, you can enjoy discounted rates as we don't employ a designer or pay monthly subscription fees for our shopping cart.
Our Mission
To provide bartenders, cocktail lovers and enthusiasts with affordable bar tools and other supplies.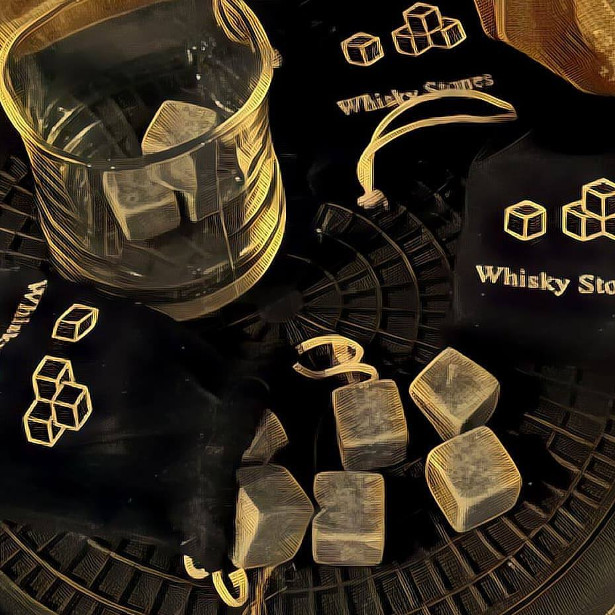 Our Vision
We are a one-stop-shop bar tools supplier.
You save money by skipping the middle man when you shop with us since we work directly with suppliers and manufacturers. We even make some of the stuff like wooden muddlers ourselves.

Wise Owl Outfitters. 2 Yrs Old 2000+ amazon Reviews! People are talking about this product!  www.wiseowloutfitters.com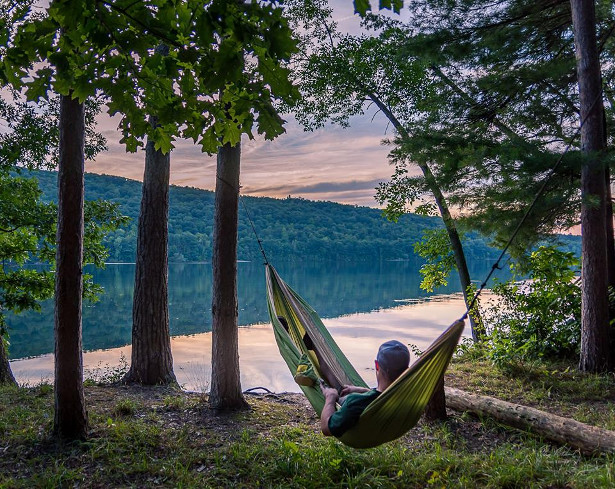 TWITTER | FACEBOOK | PINTEREST | INSTAGRAM
Wise Owl Outfitters are a family run and operated outdoor products company based in Bellevue, Washington, that are making the outdoors accessible and affordable for everyone.
The brand was started by creating a camping hammock that is lightweight and can be taken anywhere and expanded our brand from there. In just 2 years they have over 2300 reviews on Amazon and over 2000 of followers on Instagram that post photos of their products being used daily.
Hammocks range in price from $25-$36 and are an excellent gift idea +their kids hammocks, inflatable loungers and a lot of accessories.
Amazon Reviews: www.amazon.com/dp/B071VHF3R6
Products on Amazon: www.amazon.com/stores/page/7346A5B4-C00D-44D3-9288-B746EE58D9FD
For Instagram people are using: #wiseowloutfitters #wiseowlhammock to post!

Granola as a great stocking stuffer for dads, grandpas, uncles, teen boys. It's fun, and a lot cheeky… but it's delicious. www.crapola.us
Granola as a great stocking stuffer for dads, grandpas, uncles, teen boys. It's fun, and a lot cheeky… but it's delicious. And it's made by hand in tiny Ely, Minn. by the cutest husband and wife couple.
Four flavors, starting with Crapola! (a cranberry-apple granola, get it?) then Number Two (their second flavor, a cranberry orange concoction. Then there's Colon-ial Times and Kissy Poo.

 Inspired by travel, afternoon tea, and a creative spirit the Maid In China range is so beautiful!  www.maidinchinadesign.com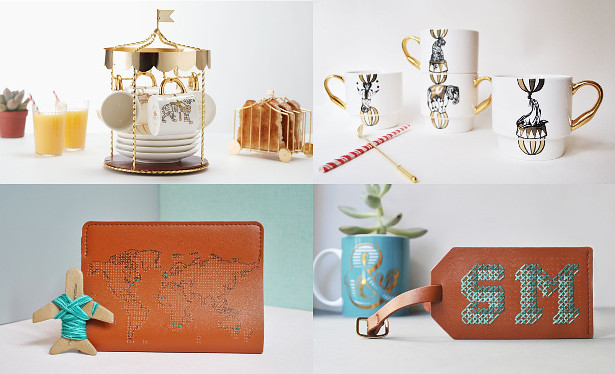 Maid In China designs and manufactures unique home and gift items!
The 'Stitch Your Way' Series was inspired by a love of travel and life-long obsession with crafting and customisation. The cover and tags are totally unique in that they are made from specially perforated leather – making them an easy-to-sew cross stitch canvas. The Passport Cover can be marked with a colourful cross so that you can show off the countries visited, and add more crosses as you travel the world. Meanwhile the Luggage Tag can be stitched with initials or a flag to create a personalised label, all made from real leather and sold with the cute 'travel' needle and thread.
Stitch Passport Cover (Retail £25)
Stitch Luggage Tag (Retail £25)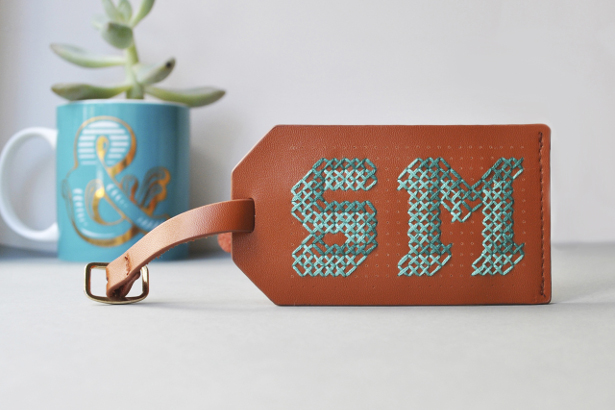 The Circus Collection combines the tradition of afternoon tea with all the fun of the fun-fair. From a tea set that becomes a moving merry-go-round, to a toast rack disguised as a travelling caged tiger: ordinary items comes to life, in fine bone china and luxe gold aesthetic.
Carousel Tea Set (Retail £150)
Stacking Mug Set (Retail £60)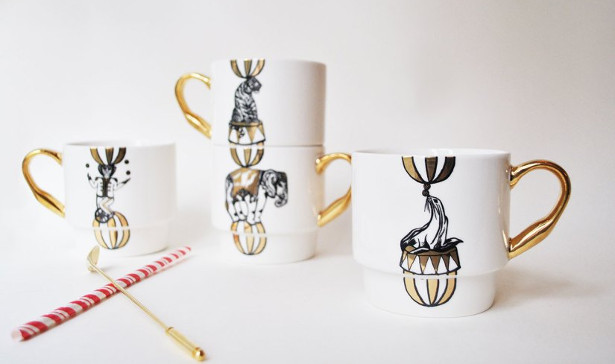 Tiger Toast Rack (Retail £35)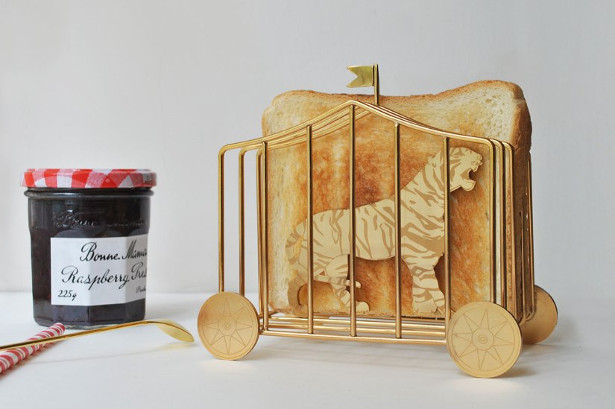 Handy Sugar Tongs (Retail £12)
Sugar Booth (Retail £35) – Not available until 2018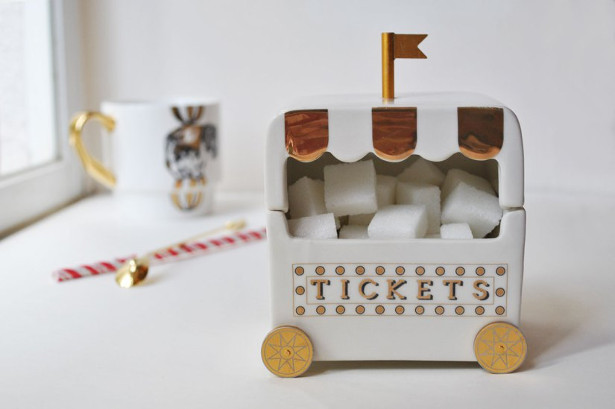 This range (and the brand) is totally new this Autumn!
Find out more at :-  www.maidinchinadesign.com
The virtually indestructible One World Futbol is a great positive social impact holiday gift! www.oneworldplayproject.com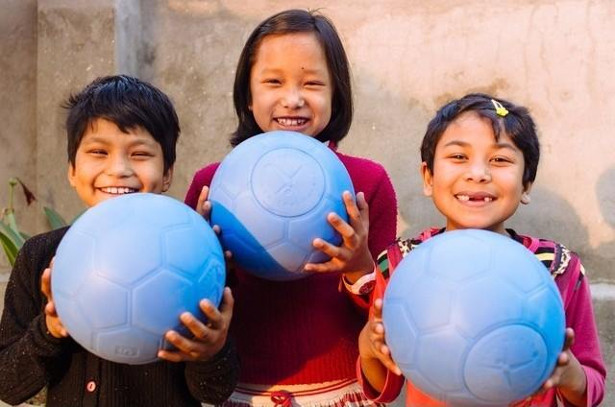 FACEBOOK | TWITTER | INSTAGRAM | GOOGLE+ | YOUTUBE | LINKEDIN
High-quality, original products with positive social impact make great holiday gifts, especially if they promise to be virtually indestructible.
For a gift that gives back this holiday season, consider the ultra-durable One World Futbol from One World Play Project and its Play Together campaign, which is donating thousands of One World Futbols to refugee youth worldwide.
Through its Buy One, Give One model, for every One World Futbol purchased another ball is donated to partner organizations in the U.S. and abroad that are using play to help refugee children cope with trauma and loss. Buy a ball ($39.50 plus shipping for the original blue ball; $44.50 for the orange or green ball) and automatically make a donation as a family, a team or as a meaningful holiday gift.
The One World Futbol never needs a pump and never deflates, making it a truly lasting gift for someone on your list and for refugee children in remote, impoverished communities around the world where balls are hard to replace. All this, and the One World Futbol is guaranteed to get children and families playing outside.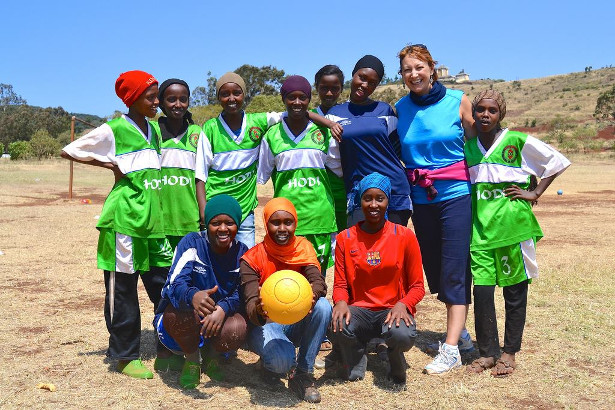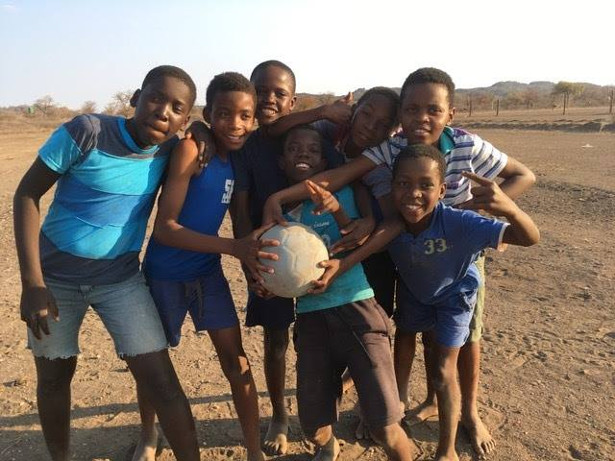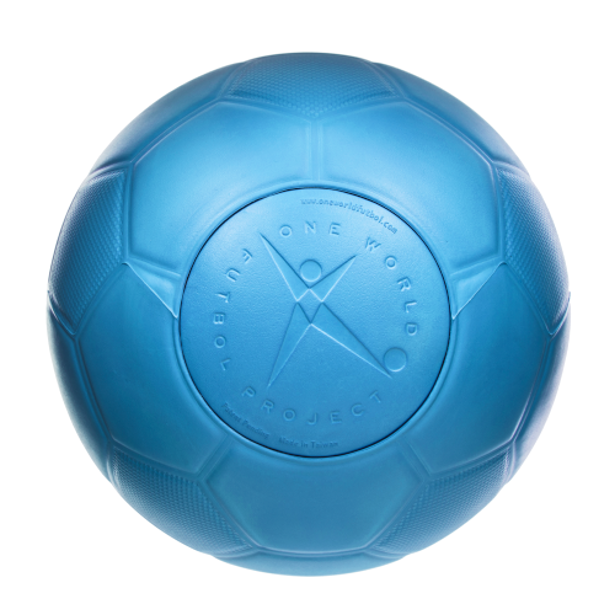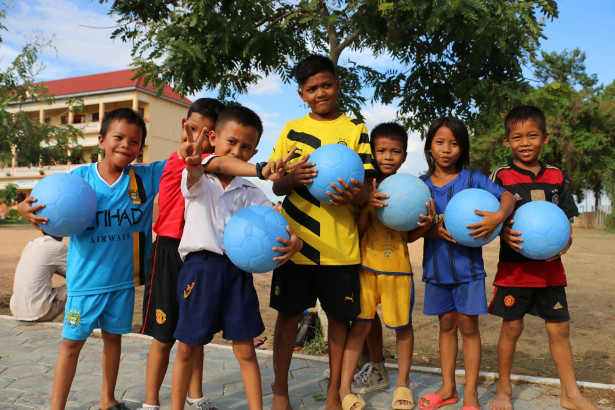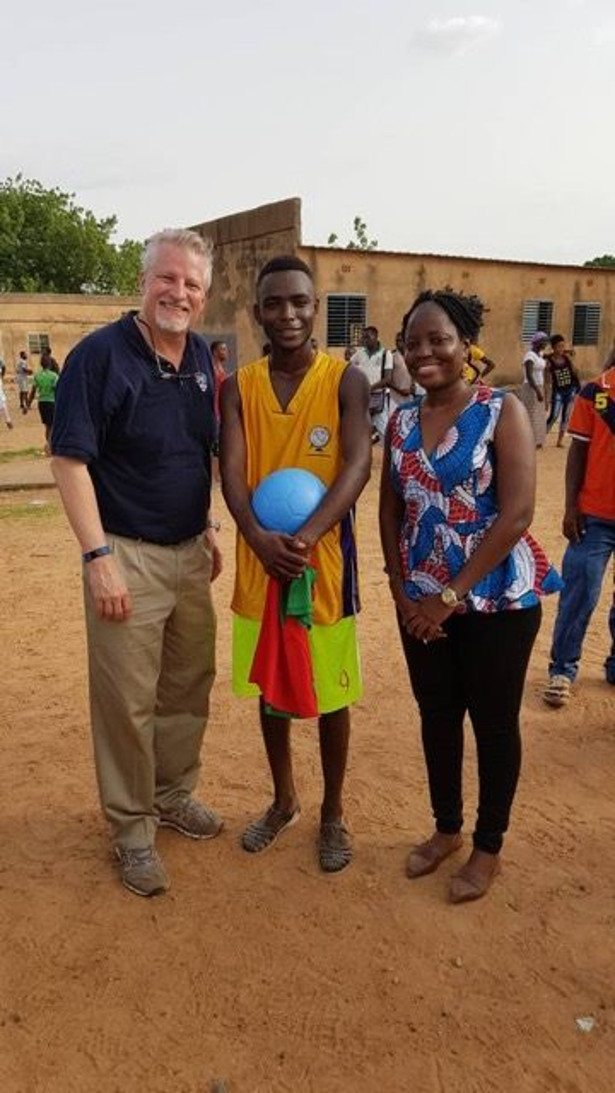 Treat the car lover in your life this Christmas with Simoniz car cleaning gift kits from Tesco
43 per cent of Brits prefer to wash their car by hand so what better Christmas gift for the car lover in your life than their very own car cleaning kit?
Complete with a fun Simoniz branded wireless mouse, mug and Simoniz socks these perfect stocking fillers include a range of tried and tested products, developed by experts to ensure superior cleaning, shine and protection for both the interior and exterior of your loved one's car.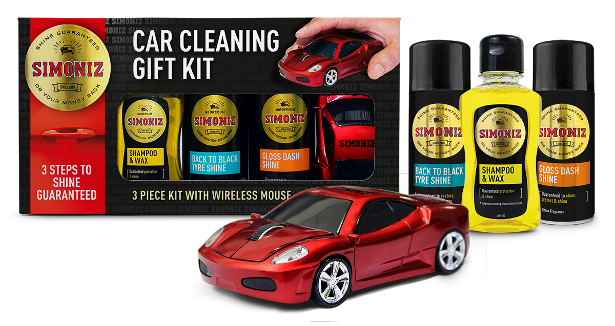 Simoniz car cleaning gift kit with wireless mouse £15.00
Simoniz branded wireless mouse
Mini Shampoo and Wax 125ml
Gloss Dash and Shine 150ml
Back to Black Tyre Shine 150ml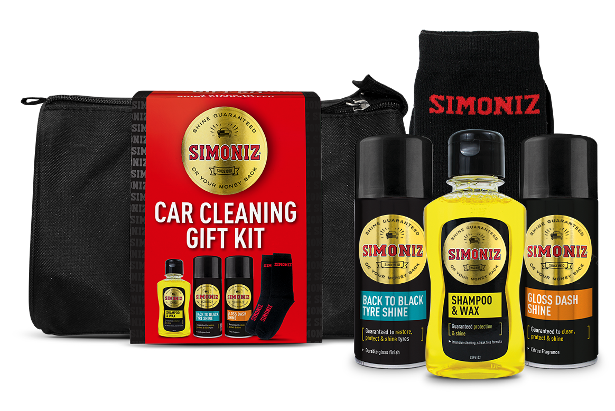 Simoniz car cleaning gift kit with cotton rich socks £10.00
Simoniz branded cotton rich socks
Mini Shampoo and Wax 125ml
Gloss Dash and Shine 150ml
Back to Black Tyre Shine 150ml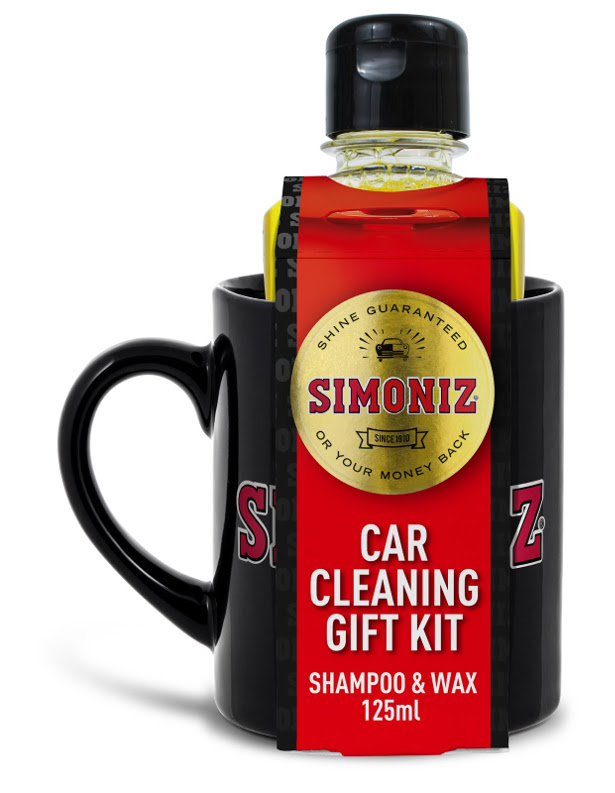 Simoniz car cleaning gift kit with mug £5.00
Simoniz branded mug
Mini Shampoo and Wax 125ml
All three gift kits will be available in selected Tesco stores nationwide from November
BORN FREE – CHRISTMAS GIFT GUIDE!


A wonderful, wonderful Knee support for bracing and for mensical tears, its from Calibre Products. >> www.calibreproducts.com Durable, strong, flexible, great service!
Available now at :- www.amazon.co.uk/s/ref=nb_sb_noss?url=me%3DA3R7OX75CD31QK&field-keywords=Knee+Support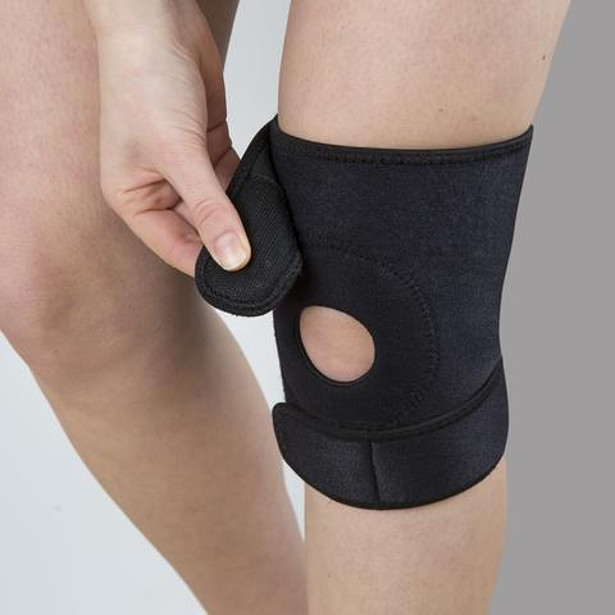 KNEE SUPPORT BRACE WITH OPEN PATELLA BY CALIBRE SUPPORT – 100% MONEY BACK GUARANTEE STABILISING AND RECOVERY FOR MENISCUS TEARS, TENDONITIS, ARTHRITIS AND SPORTS INJURIES – FULLY ADJUSTABLE NEOPRENE COMPRESSION SLEEVE KNEE PAD FOR RUNNING AND JOINT PAIN.£1399
-High quality knee supports with breathable neoprene that creates heat, helping with the recovery process.
-Perfect for training. Protects against sprains, strains, twists and supports weakened or damaged knees increasing confidence.
-Open patella design helps relieve stress and provides stabilising patella tracking.
-Two-strap design for ease-of-use. Tighten and adjusts quickly to give perfect comfortable long lasting support.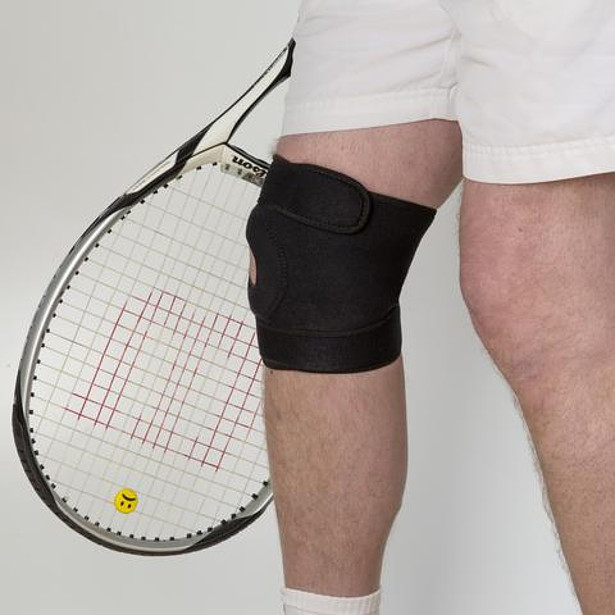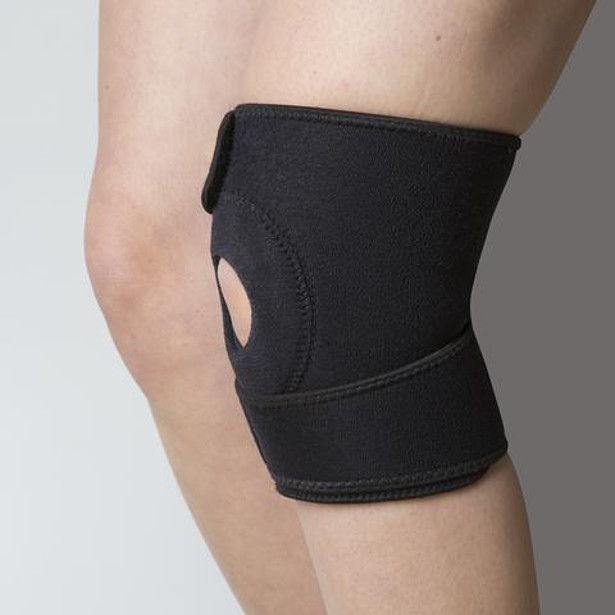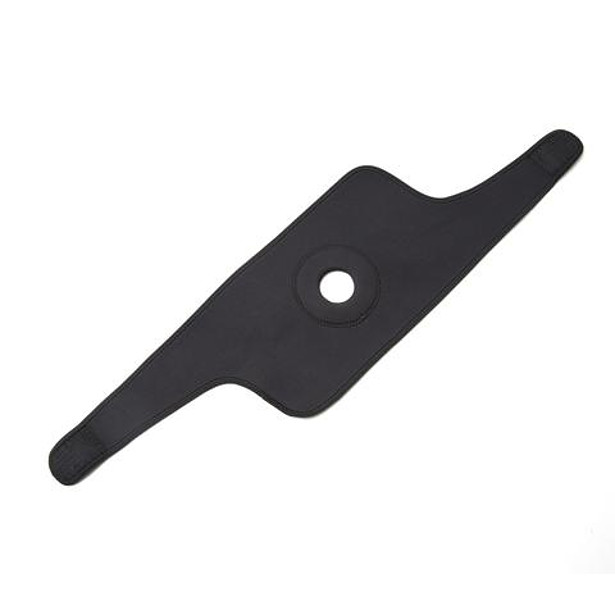 MADE BY MEN, FOR MEN IN THE UK Allow us to introduce you to Magnitone – The Clean Sweep Skincare Range; hardworking, no fuss formulations, designed by the 2 founders, Asher and David, to strengthen and protect men's skin.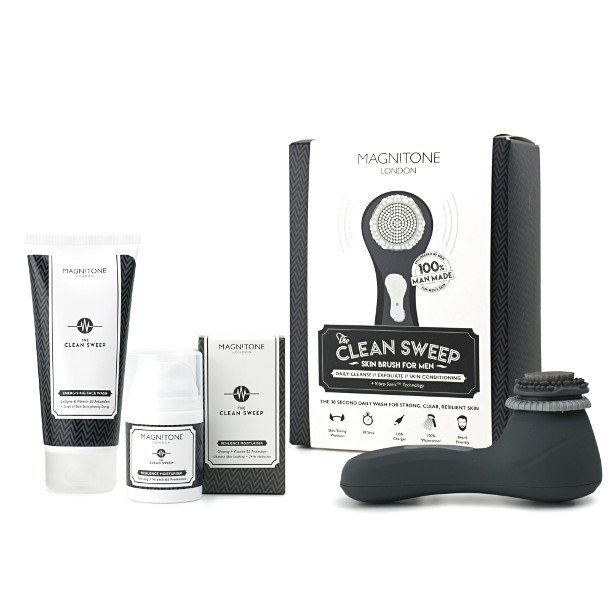 TWITTER | FACEBOOK | GOOGLE+ | YOUTUBE | INSTAGRAM
TRULY HARDWORKING SKINCARE We've packed in the essentials ingredients and vitamins you need to for stronger, fitter and more resilient skin.
STEP 1: ENERGISING FACE WASH for a surge of skin strenghtening energy. Packed with natural caffeine to stimulate skin and reduce signs of fatigue. Vitamin B3 to help heal and regenerate overworked skin.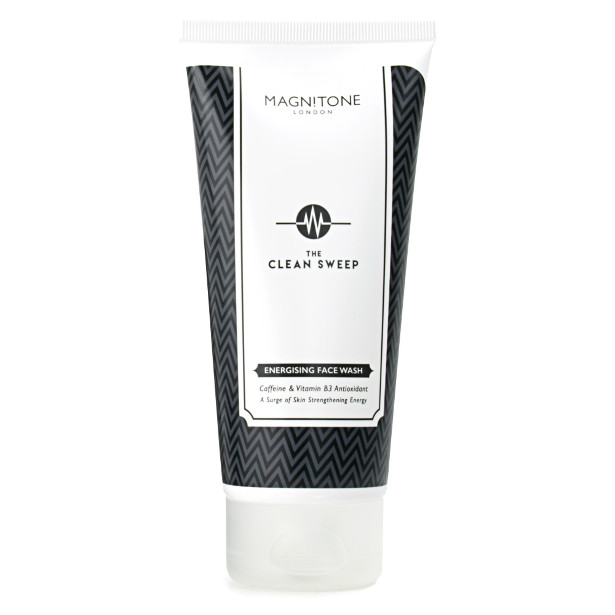 STEP 2: RESILIENCE MOISTURISER for the ultimate in skin soothing protection. This 24-hour hydration moisturiser is formulated with cell-protecting ginseng and the body's most powerful natural antioxidant, vitamin B5.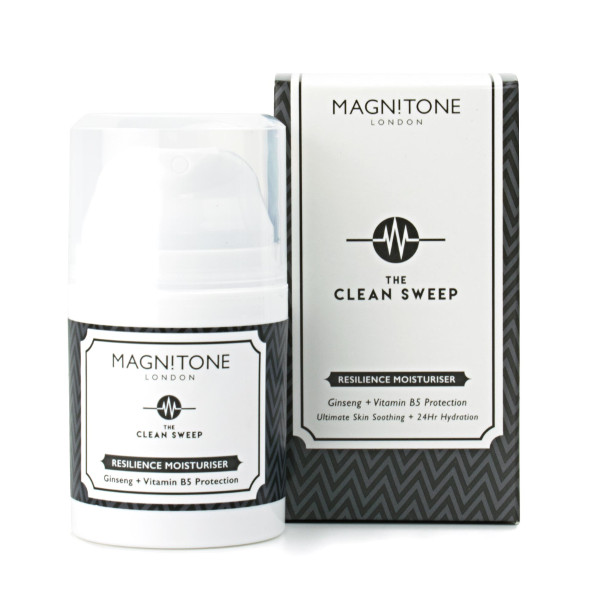 MORE BOUNCE FOR YOUR OUNCE Want to really supercharge your skin? Our Energising Face Wash has been designed to go the extra mile with your Magnitone Clean Sweep Daily Skin Brush to maxmise the energy boost. And because dead skin cells are shoved aside, when you slather on our Resilience Moisturiser, you'll get even more protection from all those fancy ingredients.
THE
CLEAN SWEEP
RESILIENCE MOISTURISER 50ML RRP £12.00 | ENERGISING FACE WASH 150ML RRP £9.99
 Place. Arrange. Snap. Product photography perfected.  www.mediumphotoboards.com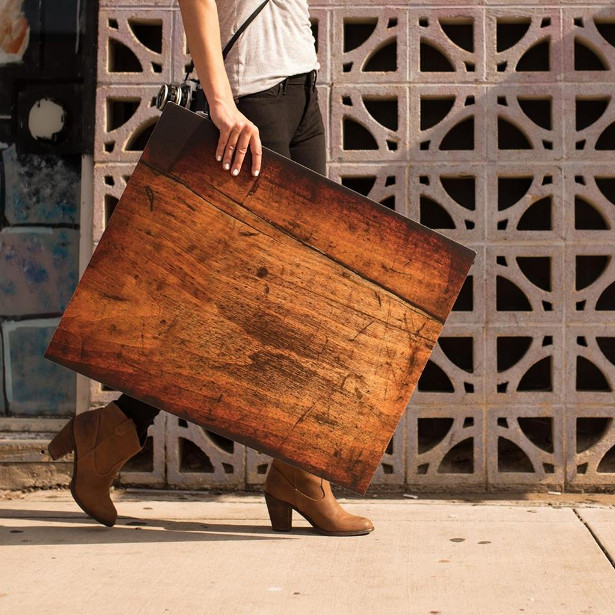 Portable high-resolution backdrops for social media, food, and product photography. Order at mediumboards.com
The secret of "cloning" has finally been perfected…photo cloning that is.
Medium Photo Boards are PVC backdrop boards that are a 1:1 replica of Marble, Slate, Whitewashed Shiplap, Burlap and Stained plank wood.
A Photography Innovation which hails as the 1st-In-The-USA
Great for amateur and professional photographers, eCommerce, product photography, bloggers,and influencers, too!
$40 per board
www.mediumphotoboards.com
https://uk.askmen.com/entertainment/guy_gear/gifts-for-photographers.html
 Athletes love a gift that relaxes and improves endurance!  
Indigo Dreams – Adult Relaxation: Guided Relaxation/Stress Management Techniques with Calming Music
Audio CD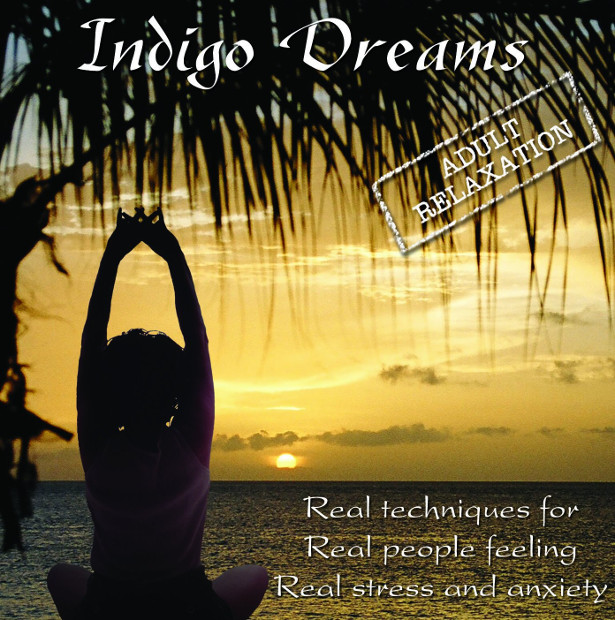 FACEBOOK | TWITTER | YOUTUBE | INSTAGRAM
Indigo Dreams: Adult Relaxation is a stress management relaxation CD that can relax athletes of all levels with the techniques of progressive muscle relaxation, diaphragmatic breathing, visualizing, and affirmations. These are the same techniques also used by athletes to improve their game and endurance. Guided techniques are accompanied by relaxing music.
Experience four straight forward, no-nonsense, stress-management/meditation techniques that are accepted and used by both the traditional medical and holistic communities. You will not find any philosophies, theories or fluff presented here because frankly, we do not have time for that and chances are… neither do you. Enjoy and learn four stress-management techniques; breathing, affirmations, visualizations and muscular relaxation accompanied by soothing, uplifting music to further enhance your relaxation experience. Now you can watch your whole family manage stress and anxiety!
Also, available for download on StressFreeKids.com
Compiled by Lori Lite
Founder of Stress Free Kids, Social Media Influencer, Author, Shark Tank Entrepreneur
LoriLite.com

Celebrate the outdoors with Blacks'. In-store and online.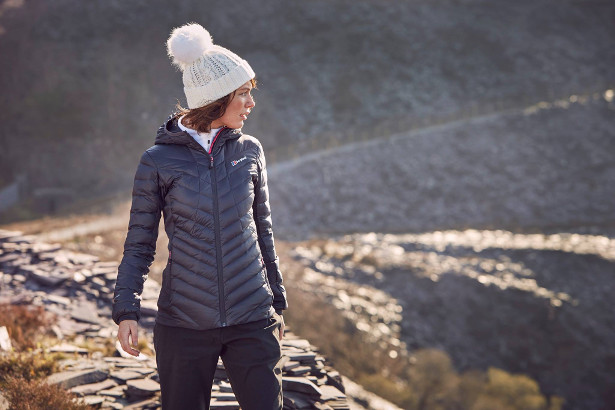 FACEBOOK | TWITTER | INSTAGRAM | GOOGLE+ | YOUTUBE | PINTEREST
Whether you're making the most of the winter trails, planning next year's summer camping trip or getting your Christmas shopping done early, as the U.K.'s largest outdoor retailer Blacks' range of clothing and equipment extends far beyond its famous camping range with every technical layer accounted for from the some of the outdoors biggest brands. There's breathable insulation from Mountain Equipment, stormproof jackets from Berghaus and advanced wearable and handheld tech from the likes of Garmin and Suunto.
Visit: www.blacks.co.uk/
Garmin Fenix 3 Silver HR Watch- Was £490 Now £275 Save £215
The North Face Women's Nuptse Gilet- Was £140 Now £98 Save £42
The North Face Men's Exhale Insulated Jacket- Was £160 Now £110 Save £50
Save Up To Half Price On Berghaus
Save Up To Half Price On Jack Wolfskin
Save Up To 40% On Mountain Equipment
Save Up To 60% On Kidswear
Save Up To Half Price On Jackets
Save Up To Half Price On Footwear
For the Health Devotee – Experience Oral wellness and discover the at-home spa treatment for your teeth everyday rejuvenating your smile. Oral-B Genius 9000 Electric toothbrush is the health & wellness fict this Christmas! >> www.boots.com/oral-b-genius-orchid-purple-9000-10238637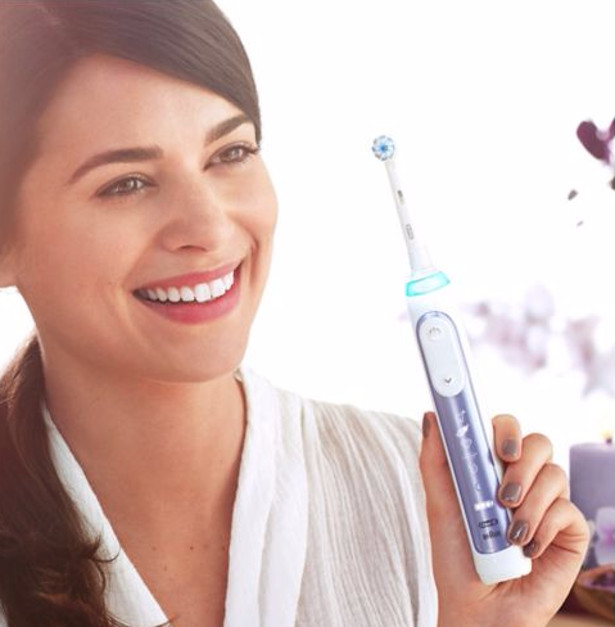 For the Health Devotee – Experience Oral wellness and discover the at-home spa treatment for your teeth everyday rejuvenating your smile. Bring the pampering home this Christmas with the BRAND NEW GENIUS 9000 in Orchid Purple, providing the perfect balance between gentle brushing and superior cleaning through Oral-B's sensitivity mode and the NEW Oral-B Sensi Ultrathin brush head. This brush is all about being tough on plaque yet gentle on the gums, and therefore it has been beautifully designed in orchid purple to have a positive effect on the mind and body. It features Oral-B's most advanced brushing technology, including 'Position-Detection Technology' which actively monitors your brushing movements so you never miss a spot, as well as personalised pressure-altering capabilities so you don't brush your teeth too hard. This blend of caring for the gums, the right clean, and a design to create relaxation turns oral care into a spa experience at home. The perfect partner to the Oral-B GENIUS 9000 in ORCHID PURPLE is the NEW Oral-B Gum & Enamel Repair Gentle Clean toothpaste, suitable for sensitive teeth, which helps rejuvenate gums and repair enamel in 2 weeks. Together, these two products deliver a winning combination for oral wellness.
*RRP – £280 from Boots (Currently £109.99) www.boots.com/oral-b-genius-orchid-purple-9000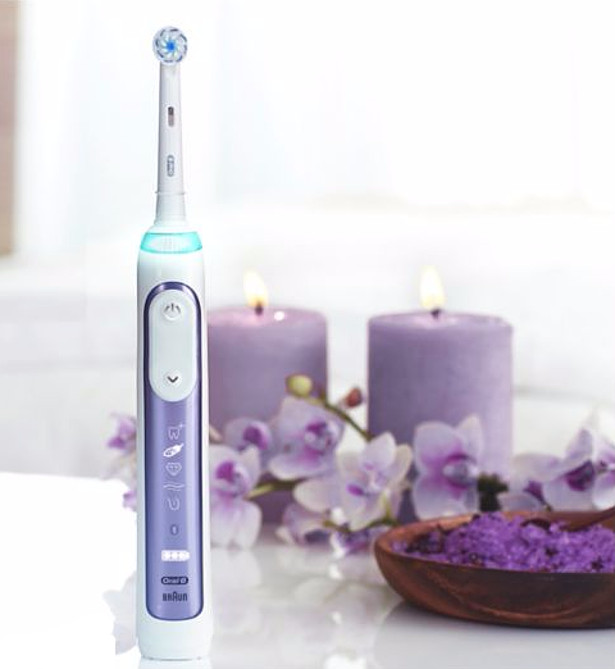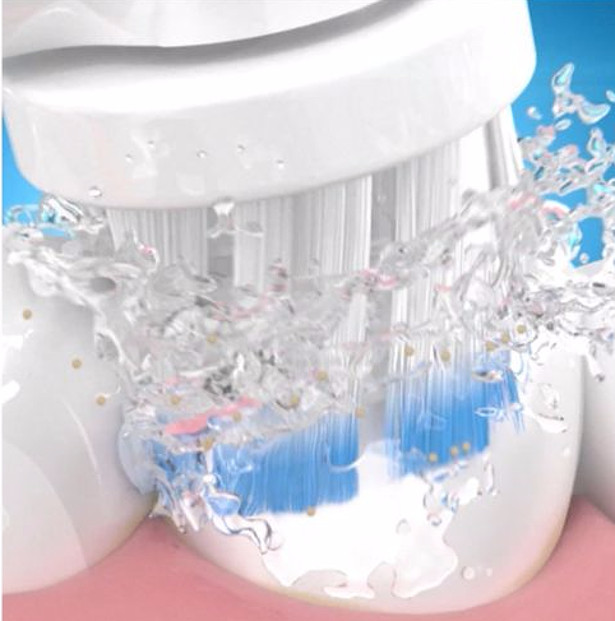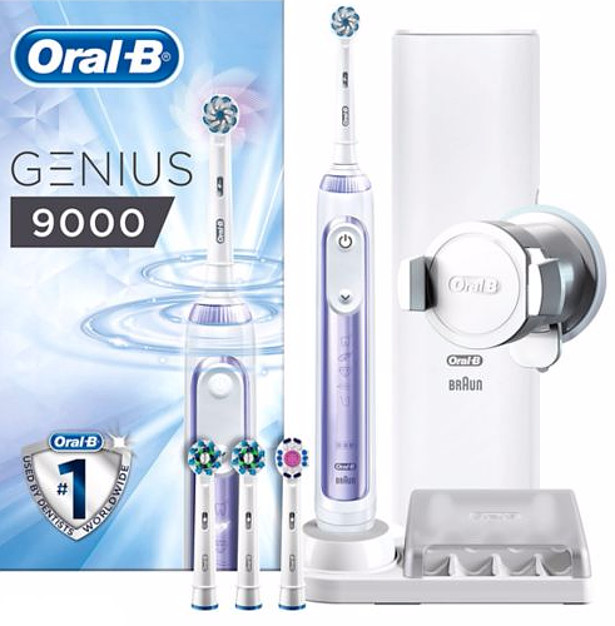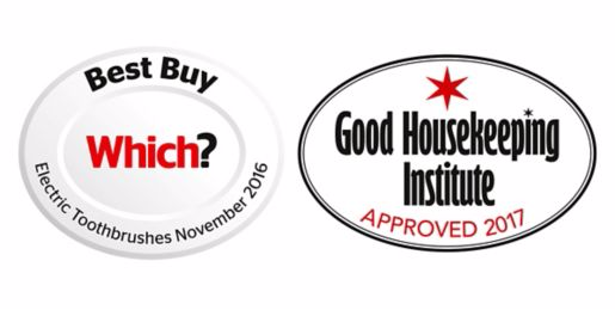 Is there any better gift than the gift of happiness?  bluebirddesigns.com specializes in this concept with adorable jewelry.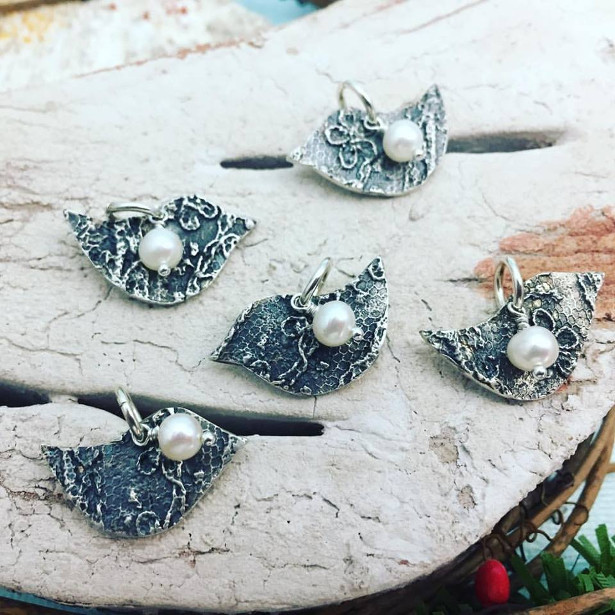 FACEBOOK | INSTAGRAM | TWITTER | PINTEREST
Is there any better gift than the gift of happiness? I'm artist Jessica Hall, and I believe my keepsake jewelry handcrafted in Asheville, NC, reminds its recipients to embrace happiness and to find the joyful balance between hard work and play. After all, my signature enamel and sterling silver necklaces, earrings, and bracelets—which can be seen on jewelry enthusiasts and art lovers across the country, including a well-known celebrity or two!—feature bluebirds, the symbol of happiness.
My classic bold and colorful enamel line also includes other whimsical animal and nature-inspired designs, as well as monogram pieces. And I'm thrilled to announce my brand new upscale Essence Collection, which offers enamel rings for the very first time and uses my boldest colors yet. Many of the designs represent the beauty I see daily in the world around me from my studio in Asheville's River Arts District. My gallery is open Tuesday through Saturday from 11 am until 4 pm; I also regularly offer hands-on workshops.
For more information about my work and my handmade, heartfelt affordable gifts of happiness, visit bluebirddesigns.com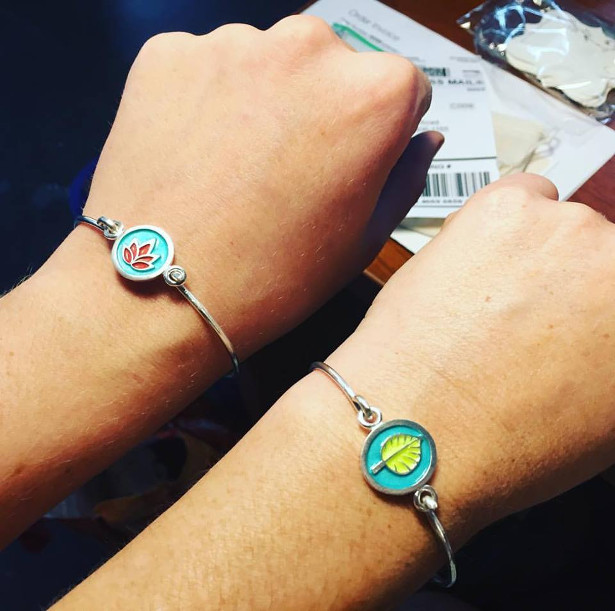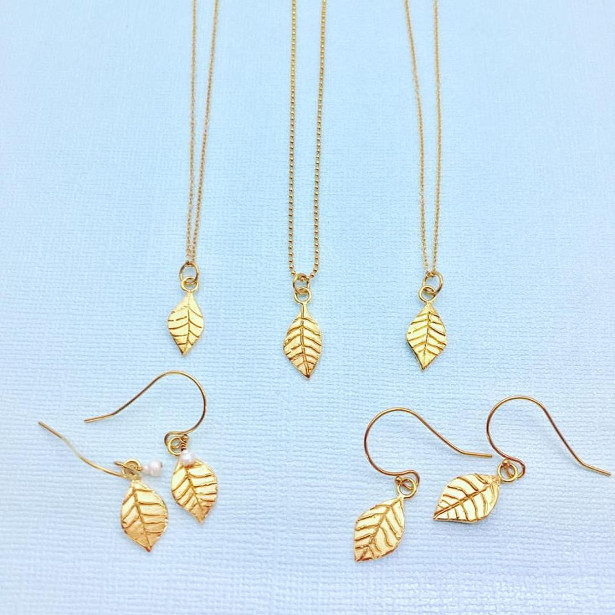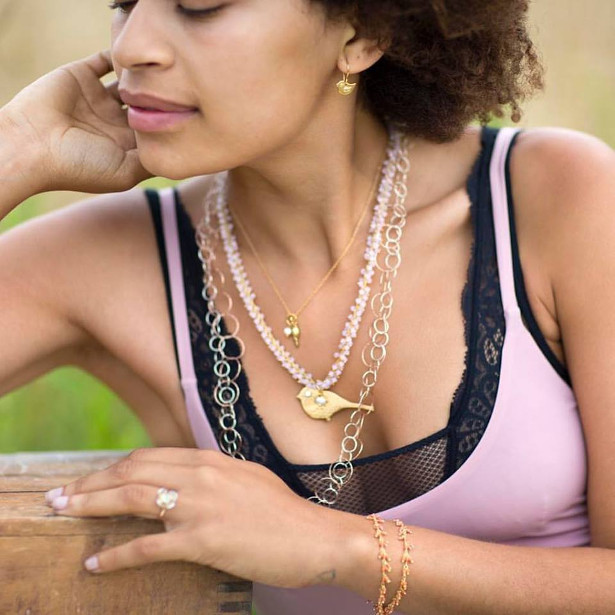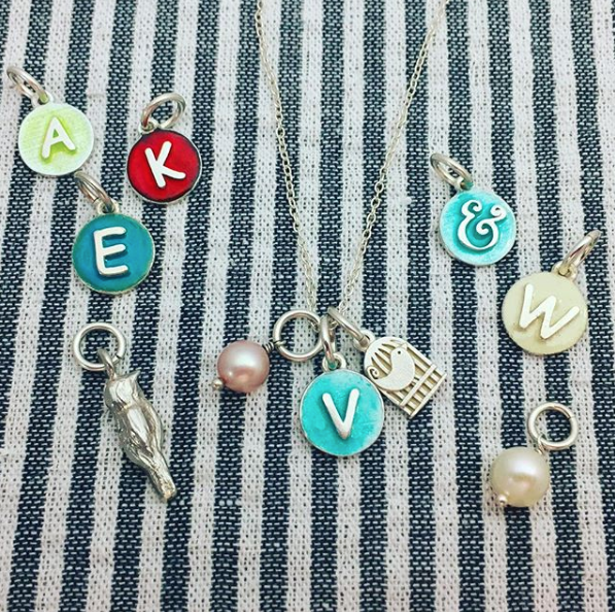 Ted's Pain Cream ! Simply Two Natural Ingredients (resveratrol & slicyclic acid) producing….. Unnatural Relief! www.tedsbrainscience.com
TWITTER | FACEBOOK | INSTAGRAM
Like many of the best things in life, Ted's Pain Cream is very simple. It's made from just two natural ingredients: resveratrol, the powerful anti-aging molecule found in red wine, and salicylic acid, which comes from wintergreen plants and which makes the cream smell really good.
Best of all, Ted's Pain Cream uses first of its kind neuroscience to not just mask pain, but to actually treat it. It's meant for aches and pains like tendonitis, carpal tunnel, muscle strains, bruises, plantar fasciitis and even itchiness. Basically, it can be used anywhere with unbroken skin that hurts. In fact, Ted invented it because he couldn't find anything that worked on his own Achilles injury.
And, it's a company that gives back, every purchase of a Ted's Brain Science product supports a neuroscience scholarship for a worthy student, as well as providing real-world research experience in their own labs!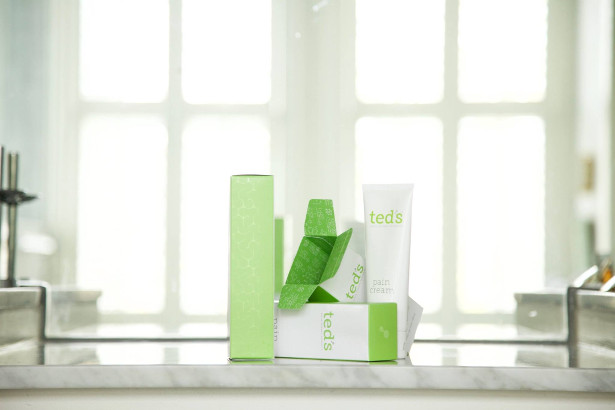 About Teds Brain Science
Two neuroscientists at UTD made a surprising discovery in their lab: two natural ingredients, when mixed together, appear to target the body's pain system in an entirely new way. One of those neuroscientists, Dr. Ted Price, tried the mixture his own nagging injury and was so impressed he put his name on it.
Now you can try Ted's proprietary blend of resveratrol and wintergreen oil yourself.
Three times a day for one week can be enough to reset nerves to their pre injury state. Why just mask pain, when you can outsmart it?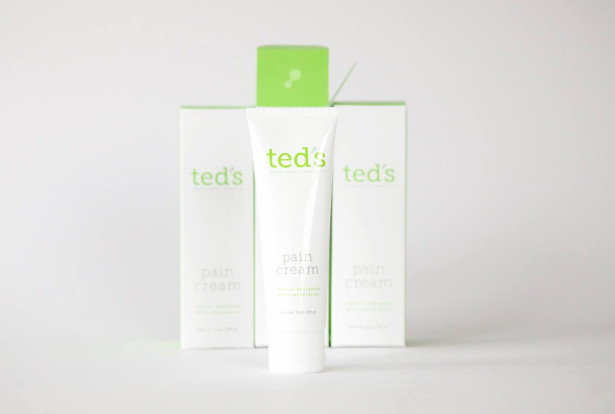 MYNT TRACKER. A tracker & a thing-finder! Such A versatile item for not losing & finding lost things! www.myntracker.com
TWITTER | FACEBOOK | YOUTUBE | WEIBO
MYNT products include A.I. robotics, sensors, and wearables called MYNT Tracker, MYNT SDeno Robot and MYNT Eye.
MYNT Tracker is a really amazing gift for the whole family. Users will also love its other features.
MYNT is a multifunctional smart tool for smartphones, tablets, and computers. MYNT is a tracker and a thing-finder. The unique smart notice feature provides loss prevention, generating a notification and an alarm when things are lost. MYNT could be attached to any valuable personal item, and keep track of them. The remote control button on MYNT works as a camera remote, a music player remote, and a presentation clicker. The casing is made of steel, and the surface is crafted with style.
MYNT Tracker is available at Amazon US, Canada and EU region.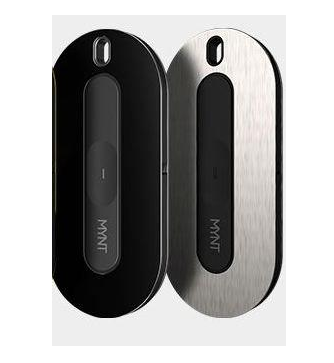 ON AMAZON > Toilet Donald…. BEST GIFT EVER – MAKE YOUR MANTEL GREAT AGAIN!!!!!!!!!!!!!!!!!!!!!
Featured in Huffington Post's 2017 Weird Gift Guide to make your Holidays Hilarious!
Guaranteed of quality, this bust was not made by any Donald affiliates so it should last much longer than six months so we can "MAKE AMERICA GREAT AGAIN".
FACEBOOK | TWITTER | YOUTUBE | INSTAGRAM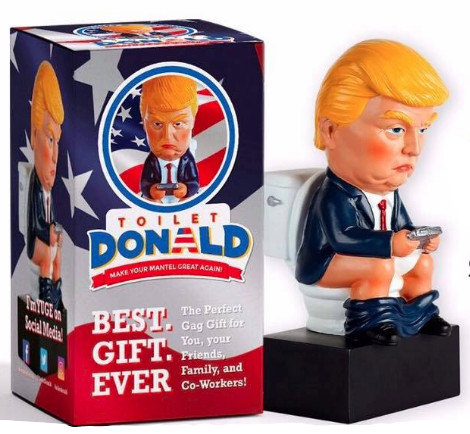 Buy it now on  – www.amazon.com/Toilet-Donald-Trump-Mantel-Piece
It's a paperweight/mantel piece of the President sitting on the toilet while in the act of tweeting from his unsecured phone. Lots of Trump merch out in Internetland, but none that truly depicts his constant use of Twitter like the Toilet Donald.
NEW Toilet Donald Trump Doll Funny Realistic Gag Gift Desk Mantel Piece
The perfect décor for mantles, bookcases, desks or even the bathroom. (Place your Toilet Donald on your toilet so you can drop logs with the greatest President since Lincoln cut down trees.)
Funny White Elephant Gag Gift to guarantee laughs and smiles from his Presidency to his inevitable impeachment.
Global shipping options by Amazon and ONLY Donald Merch that actually looks like the President. Made to get every detail right, from his facial expression and favorite suit/tie combo to his combover.

From Placewares. Universal Travel Adapter! www.placewares.com Placewares is an online shopping destination for the best in design from around the world!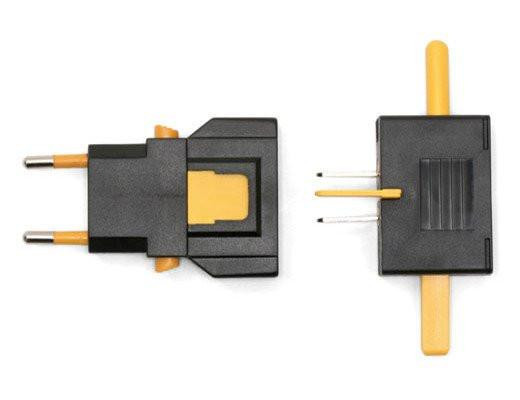 INSTAGRAM | FACEBOOK | PINTEREST
For the person on your list who frequently travels, this $14 Universal Travel Adapter is both an affordable and practical gift. It's compatible in more than 150 countries and is ultra compact for travel, folding flatter than any other adapter on the market. This is an ABS plastic adapter and not a power converter – be sure to check your items voltage requirements before using – do not use if you are not sure what the voltage is.