Los Angeles – gift of a lifetime
What do you get the travel addict, holiday fan or history buff for Christmas? A trip to L.A? With more theatres and museums than any other US city, L.A and its 30 neighbourhoods and 75 miles of jaw-dropping coastline offer lots of opportunities to not only soak up the sun, but immerse yourself in culture too.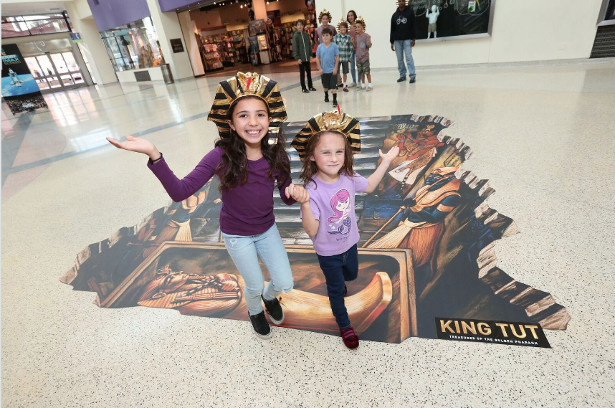 A new chapter of ancient Egyptian history will be unearthed to the world with the debut of KING TUT: Treasures of the Golden Pharaoh, an extraordinary and exclusive exhibition celebrating the 100-year anniversary of the discovery of his tomb. Many of the items were used by the Boy King himself, in life and in death, including: golden jewellry, elaborate carvings, sculptures, and ritual antiquities, all on display from 24 March – January 2019.
This world premier is presented by the Egyptian Ministry of Antiquities, Exhibitions International, IMG and the California Science Center. The new immersive exhibition will display more than 150 real artefacts from Tutankhamun's (also known as King Tut) tomb. Unlike past tours, KING TUT: Treasures of the Golden Pharaoh is exclusively focused on interpreting the significance and meaning of artefacts from Tutankhamun's personal tomb. Expect to see;
Wooden Guardian Statue of the King – The dramatic, life-size ka statue of Tutankhamun marks his passage from the dark night of the Netherworld to his rebirth at dawn.
Gilded Wooden Bed – The ceremonial bed was likely made for Tutankhamun's funeral. The lion feet guard him and the bed represents the idea of resurrection. Other protective images and carvings keep Tutankhamun safe, warding off the dark forces bent on harming him.
Gilded Wooden Shrine with Scenes of Tutankhamun and Ankhesenamun – One of the most exquisite items in Tutankhamun's tomb, this golden shrine offers a rare glimpse into the daily life of a royal household with intimate scenes of the Pharaoh and his wife, Ankhesenamun.
Gold Inlaid Canopic Coffinette of Tutankhamun – This exquisite, jewelled coffinette held the King's mummified liver. The image of the protective god Isis decorates the inside of each lid.
Time to start packing.
www.californiasciencecenter.org / www.discoverlosangeles.com
WEBSITE: protest.eu EMAIL: info@protest.eu INSTAGRAM: protestsportswear TWITTER: @Protest_UK
Protest are a Surf, Snow and Lifestyle brand based in Holland, which to some, might find it a little strange, given that Holland is one of the flattest places on the earth (home to exactly five hills and fourteen waves) they counted them.
So the guys who founded Protest (a small group of Dutch Snowboarders) clearly thought, To hell with logic, to hell with obstacles, let's just do what we love'. Since day one, they have been doing their part to make the world a better place for boarders, both on and off the slopes.
Protest have done this by designing fashionable and functional sportswear at really competitive prices.
A design-led board-wear company from Holland founded in 1993.
The brands philosophy aims to remind the world that boarding is fun.
…..And they inspire non-boarders with their belief that everyone can have a great time on the slopes or on the waves.
" We create fashionable and functional board-wear for boarders of all levels." -Protest.
Protests fully functional board wear reflects the latest trends in styles and colours. They believe in keeping strong focus on the details: materials, zippers, applications, stitchings, textures, finishes and washes. This is what truly gives their range a rich and exclusive look.
Their AW 17 collection delivers once again, a collection that combines innovation, style, performance, movement and versatility. They bring style thats interchangeable with snow and street and continue their focus on high performance technical snow-wear thats on trend, accessible and always in demand.

Kim Jong-Uno! Adult card game about North Korea, nuclear weapons and the fate of humanity! So funny!  kimjongunocards.com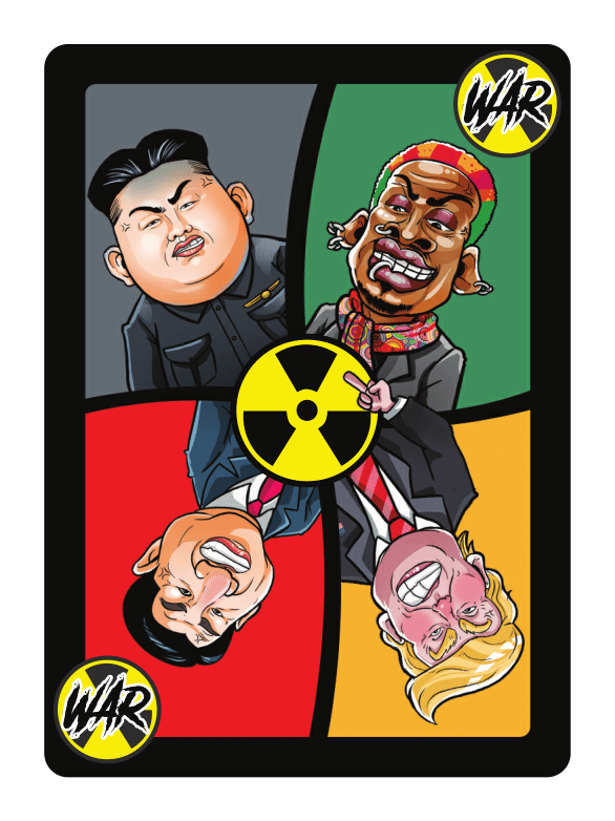 FACEBOOK | PINTEREST | INSTAGRAM
Kim Jong-Uno is an adult card game about North Korea, nuclear weapons and the fate of humanity.
The world's leaders have played with our lives like a game, now it's your turn.
The four leader colors are:
• Kim Jong-Un (Comrade Grey)
• Donald Trump (Golden Gold)
• Dennis Rodman (Gunja Green)
• Xi Jinping (Republic Red)
This game is only available for a limited amount of time, before Mattel who owns the UNO trademark likely files a cease and desist.
This game was created in a response to the growing dread of being blown up in the North Korean missile crisis. Sometimes making light of a situation is your best and only option.
Cordless Clinical-Grade Percussive Massager for Home Use Now Available at PercussionFitness.com
New handheld massager makes workout recovery possible anywhere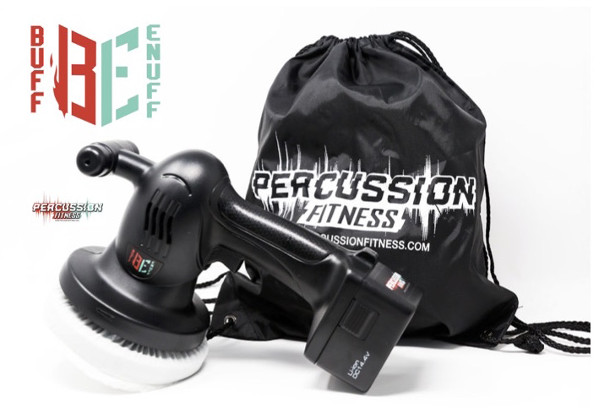 Looking for a powerful, portable, and affordable solution to boosting your workout recovery and treating aches and pains? A top Chiropractor, Medical Massage Therapist, and Personal Trainer have teamed together to bring the ultimate healing device to everyday users.
Percussion Fitness, led by Licensed Chiropractor Dr. Warren Bruhl, Massage Therapist Jason Auer-Sears and CrossFit trainer Jimmy Greninger is on a mission to bring clinical-grade percussive massage therapy to fitness enthusiasts and home users with their newly launched BuffEnuff® Power Massager.
Now available for $189.95 plus shipping at PercussionFitness.com, the BuffEnuff® Power Massager delivers professional-grade percussive therapy to tight muscles, trigger points and provides instant relief from tension and everyday aches and pains. Because it's cordless, you can quickly relax tense muscles no matter your location. Ideal for myofascial release, workout recovery, clinical use, and at-home use.
"Having practiced chiropractic for over 30 years, I have used many healing modalities to help my patients," says Percussion Fitness CEO, Dr. Warren Bruhl. "The BuffEnuff power massager is now my number one tool I turn to for my patients, offering them pain relief, relaxation, and improved muscle recovery. My patients love the way the BuffEnuff makes them feel before and after adjustments."
The BuffEnuff® Power Massager features:
3300 RPMs of deep, penetrating percussive vibrational therapy
Cordless, battery operated power supply
Convenient hand-held grips for self-care
Soft application surface used for pain relief & muscle recovery
Enhanced therapeutic value for clinical practitioners
"The BuffEnuff Power Massager makes self-care easy and effective," says LMT Auer-Sears. "Using BuffEnuff allows my clients to complete their own self-massage and stretching within a short amount of time and provides next level therapy during the massage session. At 3300 beats per minute, the BuffEnuff massager dilates blood vessels, warms fascia, releases adhesions while stimulating the nervous system, powerfully enhancing my manual techniques and stretching. I call it, "CPR for the Muscles."
How the BuffEnuff Power Massager Helps
Great for pre-workout warm-up & post-workout recovery
Prevent injury & boost athletic performance
Treat trigger points & sore muscles
Increases blood flow circulation
Treat scar tissue, myofascial dystonia & pain
Increase range of motion & great for rehabilitation
Reduces tension, anxiety & insomnia
Great for both self-care & clinical use
It feels AWESOME!
Provides all types of massages including Deep Tissue, Trigger Point, Friction, Recovery, Sports, Pre/Post Exercise and Relaxation
Jimmy Greninger, Percussion Fitness Co-Owner and CrossFit Training Center Owner says, "every one of my CrossFit members loves the BuffEnuff and can't wait to use it before and after their regular sessions at the gym. They all say it helps them feel great and recover faster. I even had a chance to really feel it's power when I tore my achilles tendon a short time ago and used the BuffEnuff to help my recovery and return to full recovery. It rocked!!"
Percussion Fitness also provides education, techniques, tips and tutorials on how to use the BuffEnuff massager to enhance therapeutic benefits. To learn more about the BuffEnuff® "BE" Healing Technique, visit our website at www.PercussionFitness.com.
Note: Percussion massage can be extremely helpful as an adjunct to other treatments and should not be used as a substitute for seeking medical care and proper therapeutic guidance for injuries.
Dr. Bruhl adds, "Percussion Fitness is passionate about giving back and is a proud supporter of non-profit Dreamweaver International that brings healthcare, education, and humanitarian aid to Kenya, East Africa and sports and hope to children around the world. Collectively, we all want to feel empowered and we're happy to donate a portion of the profits for every BuffEnuff Power Massager sold to bring hope and healing to underserved populations. Together, we share a commitment to global healing and transforming the well-being of people around the world."
About Percussion Fitness
Percussion Fitness® is a unique company with dedicated leaders who understand consumer needs, fitness enthusiasts, and health professional's healing goals for their clients. Led by a dynamic professional team, including a top Chiropractor, Massage Therapist and CrossFit Trainer with over 25 years of knowledge and experience behind them, Percussion Fitness® is the first company to introduce a cordless power massager that enables users to give themselves a great therapeutic massage anywhere, anytime. The company believes in giving back and is dedicated to offering people around the world effective tools to self-heal and improve quality of life through their on-going support of non-profit Dreamweaver International. For the latest news, massage tips, and more, follow Percussion Fitness' 'BE Fit' Blog at www.PercussionFitness.com/Blog.
Spalding.com's holiday deals & hottest gifts!
Now through the end of the year, Spalding.com revamped their online brand experience and search tools and will be offering a variety of promotional offerings for their top holiday gifts ideas.
#1 SPALDING OFFICIAL NBA GAME BALL
HOLIDAY DEAL: $30 off the Official NBA Game Ball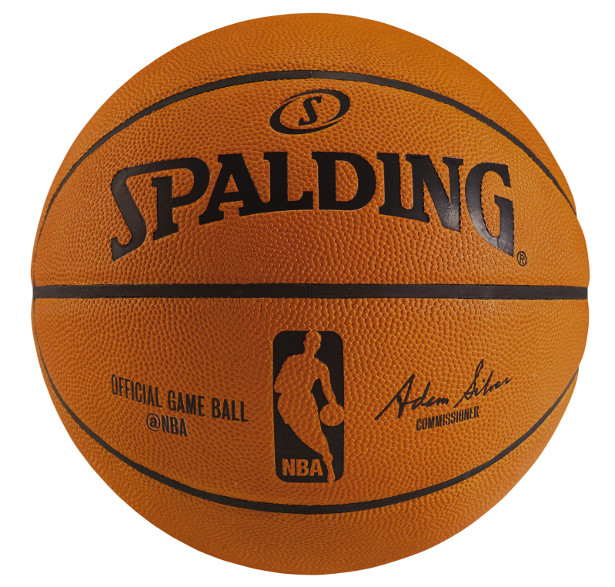 (Product Description): The feel of the leather, the sound of the dribble, the clear conscience of determination – the athlete and the NBA Official Game Ball compete to excel and achieve. Become one with this superior basketball, constructed with products and technology made to last
Exclusive top grade full grain HORWEEN® leather cover
Official NBA size and weight
Designed for indoor play only
Video of Behind Every Bucket (how each ball is made)
#2 SPALDING 180 Over-The-Door Hoops
HOLIDAY DEAL: 20% off 180 Degree Over-the-Door Unit
(Product Description): Take the game inside your home or office and shoot hoops with the NBA 180 Degree Unit.
Extra Large 28.125″ x 16.4″ Polycarbonate Backboard – almost 2.5X bigger than the original Spalding Slam Jam Mini Hoop
Spiral panels and seams reduce aerodynamic frictional drag by imparting rotational energy into extended spiral motion of football
180 Degree Breakaway Rim – Rim Breaks Away in 180 Degree
Authentic Foam Board Pad / Over the Door Foam Padded Bracket; 5″ Spalding / NBA Branded Rubber Basketball
Tools included for easy assembly
#3 TF-1000 Platinum ZK Basketball
HOLIDAY DEAL: Buy a TF-1000 ZK Basketball and get free Spalding Handle Sleeve
(Product Description): The sound of the dribble, the clear conscience of determination – the athlete and the TF-1000 Platinum ZK Basketball compete to excel and achieve. Become one with this superior basketball, constructed with products and technology made to last.
Performance composite leather cover
Nylon polyester blend windings
Butyle rubber bladder
#4 Overall Holiday Hottest Gifts & Deals for 2017 via Spalding.com
ALL OF DECEMBER:
All Month Long: 20% off Trend Series Basketballs
All Month Long: $30 off the Official NBA Game Ball
All Month Long: Buy a Spalding TF-1000 ZK Basketball and get free Spalding Handle Sleeve
Pineal Vision Jewelry makes gift giving easy with meaningful symbolic jewelry.
The eye symbol represents protection, spiritual awakening and truth, to help you live your best life.. After all, the eye is the window to the soul.
PinealVisionJewelry.com
Perspective Ring
Retails for $60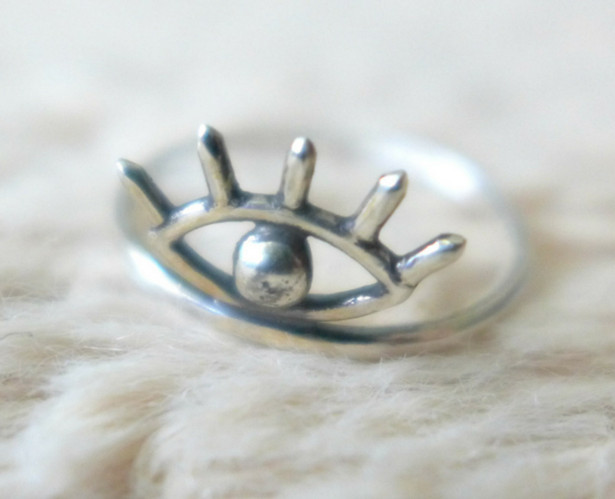 Number 4 Hair Care Makes Holiday Shopping Simple with Mini Darling Gift Sets to Match Personal Lifestyles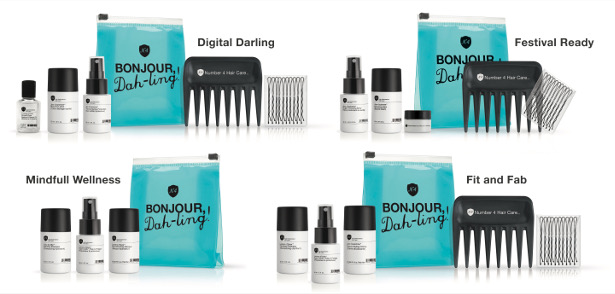 This holiday season, Number 4 High Performance Hair Care makes holiday shopping quick and easy with four Mini Darling hair kits. Each petite product collection has been designed to complement the lifestyle needs of anyone you may be shopping for – the health and wellness expert, the festival flower child, the fitness fanatic, and even the savviest social media maven. You can find something for everyone in your inner circle and beyond!
DIGITAL DARLING ($20) – In a culture where Insta-fame and social media reign, selfie-ready hair is a #musthave. Number 4 slays with wearable technology—an advanced delivery system where tiny molecules infuse anti-aging, strengthening, color preserving and purifying ingredients for high performance hair results. Needed by the tech savvy and plugged in generation. #N4HAIROBSESSED. This set includes: Blow Dry Lotion 1.5 oz., Thermal Styling Spray 1.45 oz. & Fluoro5 Elixer 0.5 oz. plus the mini N4 comb and bobby pins.
FESTIVAL READY ($20) – Celebrate art, music, nature and bohemian hair in a utopian environment. Experience community and collective expression with hair care free of sulfates, parabens and gluten. 100% Vegan. Perfect for endless parties, second day hair and freedom of stylistic expression. This set includes: Sugar Texturizing Spray 1.45 oz., Smoothing Balm 1.5 oz. & Texture Paste 0.2 oz. plus the mini N4 comb and bobby pins.
MINDFUL WELLNESS ($25) – Give hair a youthful re-boost with an intensified infusion of botanicals and anti-aging, color protecting, strengthening and purifying ingredients within our Liquid Complex Culture. Ideal for the vitamin loving, the green conscious, and eternal youth obsessed. PETA approved. This set includes: Hydrating Shampoo 1.5 oz., Reconstructing Masque 1.5 oz. & Super Comb 1.45 oz.
FIT & FAB ($25) – Treat hair to a work out of deep cleansing, purifying, conditioning and lightweight styling with no heavy lifting. These multitasking products get hair in shape with a detox cocktail of plant based cleansers and nourishing botanicals. Wanted by exercise enthusiasts and fitness fanatics. This set includes: Clarifying Shampoo 1.5 oz., Super Comb 1.45 oz. & Texture Styling Crème 1.5 oz. plus the mini N4 comb and bobby pins.
All Number 4 High Performance Hair Care Mini Darling Holiday Gift Sets, available with prices ranging between $20 and $25 at fine salons, spas, and retailers nationwide and online at www.number4hair.com, include a mix of Hydrating, Volumizing, Styling and Essential products with Anti-Aging, Color Protecting, Vegan, Paraben/Gluten/Sulfate Free formulas, fine fragrances and organic botanicals.
About Number 4: Innovative, Lightweight, Color Protecting, Anti-Aging Formulas, Vegan, Gluten Free, Sulfate & Sodium Chloride Free, Paraben Free. The Ultimate Hair Care Experience.
BridgeAthletic brings EXOS methodology and workouts to its digital platform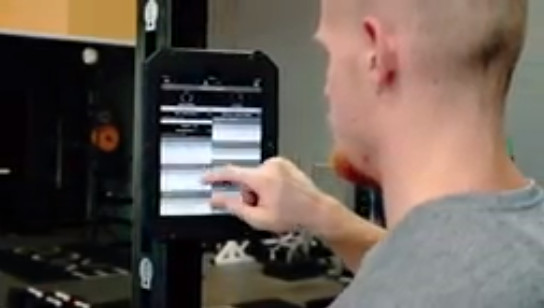 The BridgeAthletic training platform offers pre-built training blocks and a comprehensive movement library created by EXOS, all in an easy-to-use format.
Phoenix, (DATE) – EXOS, a leader in human performance, has partnered with BridgeAthletic, a market leading technology company, to make their methodology more available to coaches, trainers, and athletes.
"This new partnership helps us continue our mission to upgrade lives and provide coaches, trainers, and athletes with the tools and resources they need to improve performance," says Mark Verstegen, EXOS founder and president. "Not only will EXOS coaches be able to better scale their reach, but individual athletes and industry practitioners will also be able to use the platform to access EXOS methodology."
Together, BridgeAthletic's technology and the EXOS movement library will help coaches, trainers, and athletes build, customize, and deliver training plans more efficiently. Through the platform, athletes and teams can receive customized EXOS training plans based on their sport, position, and general fitness goals.
"We're honored to combine the EXOS methodology with our technology platform," says Michael Sharf, co-founder and CEO of BridgeAthletic. "Over the last five years, we've built and strengthened a market-leading human performance technology. Our tools empower coaches, trainers, and athletes around the world at the highest levels of sport. We're excited to work with EXOS to keep growing and expand our company's impact to improve outcomes in other populations such as private training and physical therapy."
The platform contains over 2,000 high-quality movement videos across Pillar Preparation, Movement Preparation, Strength and Power, Movement Skills, and Regeneration. Each component plays an important role in EXOS' methodology, which has supported world champions, first-round NFL draft picks, MVPs, Hall of Famers, Olympic medalists, and more.
"Coaches, trainers, and athletes will now be able to remotely access EXOS training plans," says Verstegen. "We're looking forward to evolving the content and programs in the BridgeAthletic platform and seeing the impact it has on the clients we support."
For more information, visit www.bridgeathletic.com/exos.
About EXOS
EXOS is a leader in the field of human performance, a category it created more than 15 years ago. Today, EXOS employs more than 3,500 people in over 400 locations worldwide. With award-winning facilities, technology, and services, EXOS helps people take control of their health and performance so they can achieve what matters most to them. EXOS is trusted by hundreds of clients, including one-quarter of Fortune 100 companies, world champions in sports, and leaders in health care, military, and community organizations.
About BridgeAthletic
BridgeAthletic builds high-performance training tools for coaches, trainers, physical therapists, and athletes at the highest levels of their field. BridgeAthletic's market leading platform allows industry practitioners to leverage the power of the cloud and big data to revolutionize the way performance programs are created, delivered, and tracked. Bridge works with over 250 elite organizations including teams across every professional sports league and power 5 NCAA conference, as well as a number of national governing bodies and youth organizations.
New gaming accessory company, bionik, who have several Xbox, Nintendo and PlayStation accessories including: headphones, controllers and charging adapters.
www.bionikgaming.com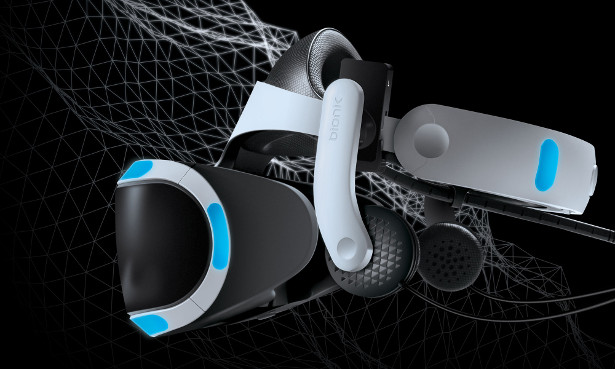 Backyard Raised Bed Gardens for Grandparents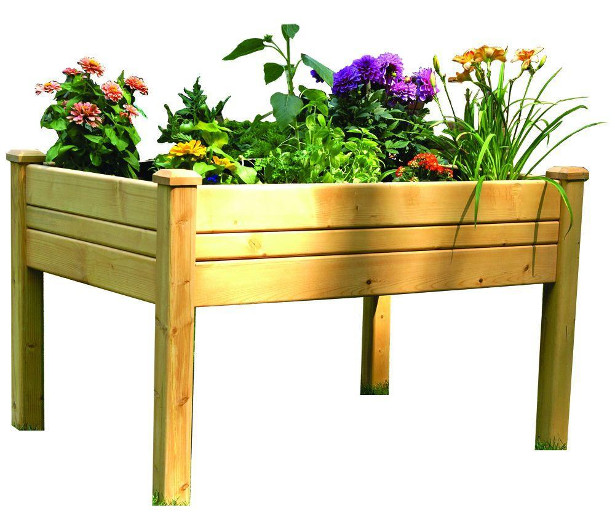 As we get older, it's important to stimulate the body and brain to support a healthy lifestyle. Gardening is a great activity that's both rewarding and stimulating for seniors and the elderly, but the frequent bending and digging can be hard on the body. Raised Garden Tables are a great solution because they are convenient, raised structures that eliminate the bending, digging, weed-pulling, and ground-tearing – making it easy to enjoy gardening again..
Eden 2 ft. x 3 ft. Cedar Raised Garden Table on sale for $149.99 + Free Shipping
The Eden Cedar Raised Garden Table is the ideal vegetable and herb growing system. The easy-to-assemble unit provides an elevated growing surface, perfect for strain-free comfortable gardening. Provide a healthy and relaxing pastime without any extra hard labor and the added stressors of weeds, frozen ground, or hungry wildlife. This is a great item for anyone to include in their backyard or garden for fresh produce, plants, and flowers in a low-hassle component.
· Less than 30 minute assembly.
· Bio-degradable and rot-resistant cedar.
· Portable.
· Perfect for grandparents who need to destress/spend more time outdoors.
Good Ideas Garden Wizard Elevated Garden for $268.99 + Free Shipping
The Good Ideas Garden Wizard Elevated Garden makes backyard gardening simpler than ever. With a self-watering elevated garden bed, a greenhouse enclosure, and hooks for easy-to-reach accessories, plants will flourish longer and more efficiently with minimal effort.
· Internal self-watering system.
· Includes hooks for holding gardening tools and accessories.
· Includes greenhouse and bug net cover.
· Made with BPA-free polyethylene.
The London Transport Museum shop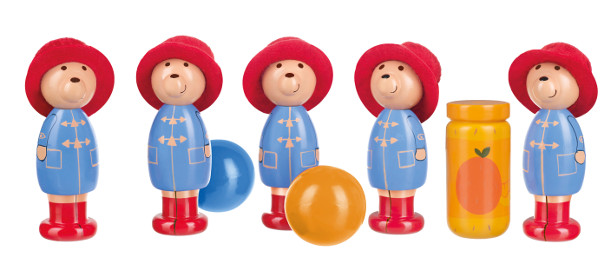 The London Transport Museum shop has a wide range of posters, clothes, toys and chic homeware available online at ltmusemshop.co.uk or in Covent Garden.
Transport for London and London Transport Museum, two of London's most vibrant commercial websites, have merged to offer a wide variety of unique and stylish commissioned, exclusive and print to order products inspired by London's transport and social history past and present.
By merging London Transport Museum's operations with Transport for London's (its parent organisation), we can both pool our resources to employ the best of British design talent to create a greater variety of product, keep customers better informed of relevant exhibitions, competitions and events and provide a better combined customer service.
Universal Yums
An online subscription service that sends out a box of unique snacks and candies from a different country every month.

For the 2017 holiday season, we have curated a box of the best holiday treats from 13 different countries around the world, and the traditions and stories behind them.
Here are a few reasons why our special Holiday Box is the perfect gift for anyone on your list:
Unique: Recipients will get to try a thousand-year old candy recipe from Korea, a cinnamon and clove chocolate bar from Peru, and a few well-known classics, like Christmas pudding from Australia.
Educational: This gift is the perfect way to see how other cultures celebrate this special time of year. Every box includes interactive materials, like a descriptive booklet and snack scoreboard, that explain the different stories and traditions behind each snack.
Affordable: The smaller sized box retails for $14 per month, with free shipping in the US. Larger sizes can be purchased, as well as a 3 or 6-month gift subscription. It's the right gift for any budget.
Travalo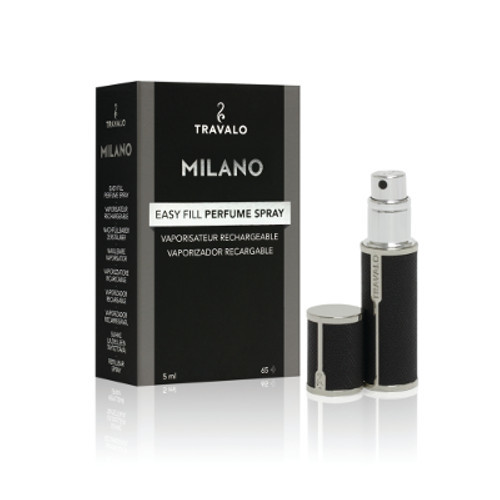 Travalo: Your favorite perfume deserves to arrive in style, and not shattered into pieces all over yourgym bag! Say bon voyage to toting your glass perfume bottles across the country, and hello to theTravalo Milano ($49.99), an elegant refillable atomizer. The Milano is finished in opulent and elegant material, with finely crafted metal parts, and is perfectly weighted. New spray technology produces a fine mist which disperses the perfume over a wider area. The TSA-approved Milano is available in 8 sexy and sleek colors including Orange, Hot Pink, Aqua, Pink, Red, Black, and White and packaged in a sophisticated box.
How it works: http://www.travalo.com/index.php?id_cms=17&controller=cms.
They offer gift set ideas along with their additional individual products:https://us.travalo.com/buy-now/.
Travalo is available at Macy's, Ulta as well as online at us.travalo.com.
Tazza Vacuum Mug
The Tazza Vacuum Mug (MSRP $35; www.timolino.com) conveniently makes brewing fresh, hot beverages possible wherever you are. Lightweight, leakproof, and easy to carry, it makes the perfect companion on your morning commute, a solid sidekick while braving the holiday shopping crowds, and a special treat to warm you up while partaking in outdoor winter activities.
Tazza is available in four festive color ways: candy pink, red, wasabi, and stainless steel. Each color way is made of stainless steel, inside and out, ensuring your mug never absorbs any colors or flavors. Designed with a vacuum insulation, Tazza keeps your drink hot (or cold) for hours, allowing you to enjoy your beverage at your leisure. Should you choose to brew on the go, a removable food-grade silicone strainer basket filters your drink, ensuring a smooth sip every time. Simply drop your tea leaves or fresh coffee grounds inside the basket and pour hot water overtop to begin steeping. Within seconds you'll have a delicious, hot beverage waiting to be enjoyed. Once you're finished, the cap disassembles and the strainer basket can be removed for quick and easy clean up.
Earth Friendly Products
Give the gift of green this holiday season with the ECOS Holiday Gift Set, ecos.com, which includes plant-powered ECOS Laundry Detergent in Magnolia & Lily, Parsley Plus All Purpose Cleaner, hand soap and Dishmate hand dish soap in Grapefruit. The set is available on ecos.com and retails for $25.95.
Available at: http://ecos.com/product/ecos-holiday-gift-box/.
Earth Friendly Products
'igloo' shaped ECOS Hand Soap that make great stocking stuffers (3.39). Available scents include Lemongrass, Lavender and Orange Blossom. If you'd like a sample, please let me know preferred scent.
Maroxx Picnic Backpack
Black Nylon Picnic Backpack for Two People.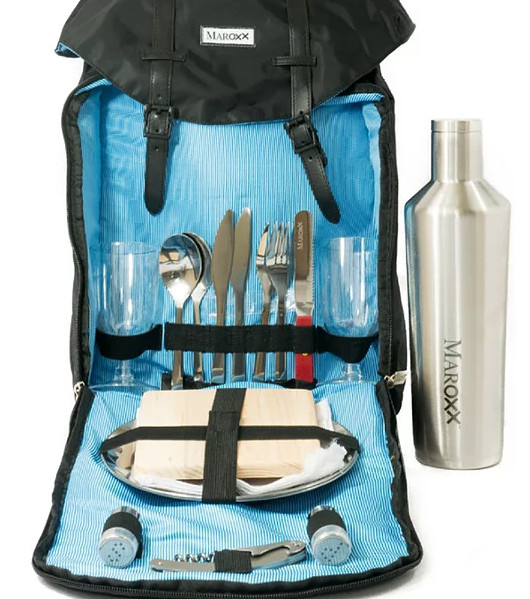 Maroxx picnic backpack for two people
Designed by Californian Maroxx creative team
Material: exterior 100% nylon; interior: 100% polyester peach skin
Size: 16" Height; 12" Width; 7" Deep, approximately
Weight: 6lb, approximately
Draw cord closure
Sturdy zipper and magnetic closures
Front & back pockets for wallet, phone, keys, etc.
Thermal area to keep food cold
Room for three bottles, including, 25oz water bottle
Adjustable shoulder straps with padding
Cleaning: clean damp cloth or warm water & mild detergent; air dry, do not iron or machine wash.
HARLEQUINS BID TO MAKE WOMEN'S RUGBY HISTORY WITH BIGGEST-EVER CROWD IN CLUB RUGBY
World record attendance expected at The Stoop as Harlequins reignite rivalry with Richmond
Harlequins show statement of intent for growth of women's game

Harlequins Rugby have announced their ambition to make history by hosting the biggest-ever crowd at a women's club game, when their historic rivalry against local adversaries Richmond FC is reignited on Saturday 10 March 2018.
Harlequins Ladies, current leaders of the Tyrrells Premier 15s, are bidding to welcome a world record crowd for a women's club match and the biggest crowd for a women's game outside of a Women's Rugby World Cup Final, at The Stoop. The iconic venue is just across the road from where Harlequins took on Richmond in 1909, in the first-ever rugby match at England's home of rugby, Twickenham Stadium.
Next year's fixture will take place just two days after International Women's Day (Thursday 8 March 2018), and Harlequins Rugby will be supporting the 2018 Press for Progress theme by taking a stand for parity and equality in the world of sport.
Harlequins Ladies' captain and Red Rose Rachael Burford said: "This is a real statement of intent by Harlequins Ladies and we're excited to be part of a club that is moving to increase awareness of the women's game and challenging perceptions.
"Women's rugby is a high-quality, action-packed game and we've really demonstrated an exceptional standard in the season to date. We're looking forward to continuing our success and picking up many more fans along the way – and we can't wait to reignite the rivalry with our neighbours Richmond.
"The match will be like nothing women's club rugby has ever seen. There was nothing on this scale when we were getting into rugby as girls – the women's game was very much a distant second to the men's, but going for a world record attendance on Saturday 10 March represents a real step-change and we're proud to be setting that standard."
Women's sport – and women's rugby in particular – is currently on an upward trajectory, with record viewing figures for the 2017 Women's Rugby World Cup.
Harlequins' Chief Executive David Ellis said: "Parity is a key focus for us at Harlequins and we are proud to be in a position where we can support both the men's and women's teams. With a new chapter beginning in the debut season of the Harlequins Ladies team, we are proud to be playing a key role in the upward trajectory of women's rugby.
"Our stated aim to host a world-record crowd at the Stoop for the game against Richmond FC ambitious and sends exactly the right message about our support of women's rugby – and what better match to do this than against our local rivals, a match steeped in history."
Harlequins Ladies Co-Head Coach Karen Findlay added: "This is a great opportunity to unite all supporters of women's sport, which is enjoying a massive increase in popularity and support at the moment.
"Our Ladies have had a phenomenal season so far and we've been thrilled to see six of our team included in the Red Roses squad for the recent 3-0 series win over Canada more than any other women's club side.
"We're calling on the Harlequins family, rugby fans, local families and anyone who wants to show their support for the women's game to come down to the match on Saturday 10 March. It's not just about a great day of rugby – it's about being one big Quins rugby family backing our Quins teams and showing a real commitment to elevate women's sport. It's a huge opportunity to show everyone what's special about this club."
As part of the matchday celebrations, Harlequins Rugby will also be celebrating their wider commitment to women's and girls' rugby with a pre-match community club tournament, coaching clinics and Switch sessions held by the Harlequins Foundation and dedicated to introducing girls to rugby.
Tickets are priced £10 for adults and £5 for juniors and can be purchased online from tickets.quins.co.uk or by calling the ticket office on 020 8410 6000.
THINK SCROOGE FOR PET'S FESTIVE FOOD DINING
Christmas dinner advice for dogs and cats to ensure trouble-free festive fun

From a succulent roast dinner with all the trimmings to fruit-laden puddings, cakes and chocolates – not to mention nuts, mince pies and smoked salmon – Christmas Day is all about eating.
And it's not just as we like to indulge, but our much-loved four-legged family members too. It's hard to resist slipping them scraps or even their own Christmas dinner from our leftovers, however, we need to be mindful that not everything on the Christmas menu should be shared.
With this in mind, and to give pet owners a helping hand this festive season, insurer MORE TH>N's qualified vet Andrew Moore has devised the ultimate Christmas dinner guides for cats and dogs, ensuring all the family can join in safely on the fun and the food this year.
Andrew Moore, MORE TH>N'S veterinary consultant, explains: 'We all overindulge at Christmas, but festive food in human-sized quantities is more no no no than ho ho ho for our pets. Most festive food is fatty, rich and can sometimes even be downright poisonous to cats and dogs. However it's not all Bah Humbug, there are certain foods that are fine to feed your pet for one festive meal. When it comes to our pets and food, it's all about moderation – so the one occasion you should act like Scrooge is to keep the festive treats small and then your pet can enjoy their very own Christmas meal this year, without any nasty repurr-cusions.'
Christmas Dinner Guide For Dogs
Starter
FISH: Whilst salmon is a favourite amongst us, humans, it's also a great starter for your dog as it is high in protein and Omega 3 fatty acids, which help support a dog's immune system and also add shine to a dog's coat. Choose plain salmon in spring water over smoked salmon though. Prawns – as long as they are well cooked and shelled – will also go down very well.
Main
MEAT: Treat your pooch to some turkey this Christmas. Choose small amounts of boneless and skinless breast meat, which can be added to your dog's meal in moderation.
VEGETABLES: To bring a bit of variety to their Christmas bowl, add some sprouts, swede mash, potatoes, green beans and parsnip, ideally served plain – before any butter or oil is added.
Dessert
Pudding is just as important as the main in our opinion and there's no need to leave your dog out once the dinner is over. Low in lactose desserts like yoghurt and ricotta cheese in moderation are a great option, as they are excellent sources of calcium and protein. You could also swap grapes and raisin-based desserts for blueberries and dried cranberries, which are both safe for dogs.
TOP TIP: Don't forget to remove a little bit of their normal food to even things out!
Christmas Dinner Guide For Cats
Starter
FISH: Cats too can tuck into a fishy starter with small amounts of canned tuna, which is a great source of protein in moderation
Main
MEAT: Small amounts of lean meats like skinless turkey breast can add some variety to their moggy menu
VEGETABLES: Sprouts, swede, carrot and parsnip mash add some colour to their festive feast, but just make sure they don't contain butter, seasoning or anything toxic such as onions or garlic.
Dessert
Sugar, spice and everything nice hold no interest for a cat, so don't feel guilty when tucking in to your fourth dessert of the day – cats would much prefer to be eating savoury foods
TOP TIP: Don't forget to remove a little bit of their normal food to even things out!
It's not just the Christmas dinner our dogs and cats want to get involved with during the festive season. Andrew Moore's veterinary team has recalled some funny tales from clients who had to "paws" the festive fun to deal with some pets who took it a step too far during the festive season…
'I once pulled a very long string of tinsel out of a Labradors throat, which never seemed to end'.
'A dog ate an entire Christmas cake (seconds after they had drizzled it with brandy and lit it on fire) while it was still engulfed in flames!'.
'A very small sausage dog came in after eating an entire box of Twilight dark chocolate mints in their wrappers on Boxing Day…three years in a row – setting quite the Christmas tradition for the family'.
John Ellenger, Head of Pet Insurance MORE TH>N, added: "Eating the Christmas dinner has to be one of the most exciting parts of the festive period, so we wanted to make sure the whole family, including those with four legs, could come together and join in this year. We are, however, aware that there are also a lot of don'ts when it comes to feeding pets over the merry season, so we have also developed guides online with information on what our pets should avoid to ensure trips to the vet are kept to a minimum!'
We can't forget that there's a number of festive no-no's that need to be avoided on dogs and cats festive menus this Christmas – the main foods being grapes, raisins, nuts, onions and chocolate.
For guides on what not to feed your pet cat and dog this Christmas, please visit our advice pages on the MORE TH>N website.
MORE TH>N also gives its customers access to the VetFone service, which gives you 24/7 emergency vet access even when you think the surgery will be closed over Christmas. Anytime, day or night, VetFone allows you to speak to a professional in order to get the best care for your dog.
BBC TEAM SUPPORT ELLIS RUGBY VINTAGE GREAT BRITAIN RUGBY LEAGUE COLLECTION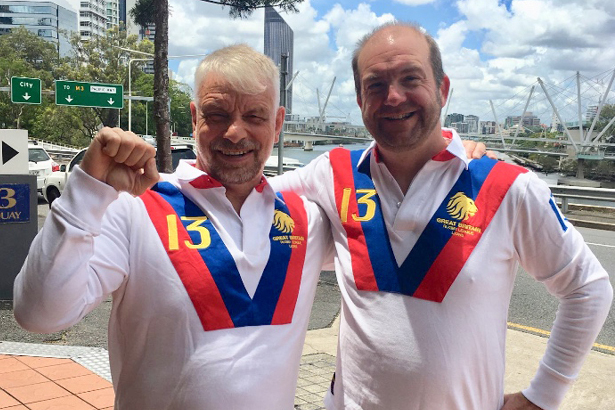 Two years out from the start of a long-overdue Great Britain tour of the southern hemisphere, the Rugby League Lions Association has launched a range of heritage clothing celebrating a touring tradition which dates back to 1910. Working with Ellis Rugby, the Lions have produced a fantastic collection of garments, including hoodies, polo shirts, T-shirts, sweatshirts, a replica jersey and must-have track top, based on the Great Britain jersey design of the last 1980s.
The apparel has been so well received that the production schedule has had to be stepped up to meet demand from fans, many of whom are going to be especially thankful to Santa come Christmas Day morning. Many of the sales have come directly from Ellis Rugby on their website but the independent shops, online retailers and clubs who have been quick to grasp the commercial appeal of the Lions brand are enjoying brisk business.
"We are delighted with the response to the Lions heritage range from fans of all ages," said Lions Association secretary John Ledger. "The feedback we've had has been universally positive. "That's partly down to the fantastic quality of the garments from Ellis Rugby, the timelessness of the Lions brand and the special nature of the memories created by the stars who have worn the Great Britain jersey.
"We would like to thank clubs like Wigan Warriors and Featherstone Rovers for getting behind this initiative. It would be great to see more clubs involved, especially since we're doing this partly to help the game's most important stakeholders, its players." The RL Lions Association receives a commission from the sale of every garment and will be donating all the proceeds to Rugby League Cares for its player welfare programme, which funds training and education courses to help players prepare for life after rugby and supports retired players enduring hardship and ill-health.
Ellis Rugby MD Kevin Ellis, a former Rugby League player himself, said the company were struggling to keep up with demand.
"The initial production run is selling exceptionally well and we anticipate there will be a lot of empty shelves come Christmas," he said. "We do have stock available but the more people become aware of the range, and the more people see it for the first time, the quicker it goes. "Like a lot of things that are new, there's been some nervousness about stocking the Lions range but the retailers who have got in early couldn't be happier."
The design pays tribute to the kit sported by the likes of Andy Gregory, Ellery Hanley, Mike Gregory, Garry Schofield, Martin Offiah, Kevin Ward and Henderson Gill during what very nearly became a golden period for the sport in this country. Under the guidance of coach Malcolm Reilly, an Ashes winner with the 1970 Lions, Great Britain went closer than that had to taming the all-conquering Kangaroos, who had elevated the sport to a whole new level on the 1982 and 1986 tours.
Reilly imbued Great Britain with the structure and belief that had largely been absent since their last victory over Australia in the second Test of the 1978 series on home soil. The Lions' finest hour with Reilly as coach arguably came in the 1988 third Test at the Sydney Football, where rarely in the history of international sport has there been a finer performance.
The match was a cracker as, led by a masterful performance from the imperious Andy Gregory, Great Britain battled to a 26-12 win, the highlight of which was the second try of the night from Henderson Gill. From deep inside the Great Britain half and with Australia threatening a fightback, St Helens centre Paul Loughlin broke clear down the right and made it across the halfway line before releasing the Wigan winger.
With 40 metres and Australia's rock-solid full-back Garry Jack between him and the line, Gill had a lot of work to do but he applied the burners and sped away to score before celebrating with a famous dance that the TV commentator lauded as a "bit of a boogie."
Gill and Andy Gregory were both at the launch of the Great Britain range at Huddersfield University's Heritage Quay in October, when two very proud Lions reminisced with understandable fondness a match they will never forget. "I can remember that match as if it was yesterday," said Gill. "I don't know where the celebration came from, it kind of just happened. "I've not done a boogie for a while now. After having my hip replaced it hurts too much! "I really enjoyed my international career and am hugely proud of all I achieved. That was a very special day and it's brilliant that the Lions Association is honouring that era in this way."
Andy Gregory said he was thrilled to have the opportunity to help the Lions Association promote the heritage range. "It's tremendous to be part of something like this that puts money back into the game for such a great cause," said Gregory. "Players involved in most other sports get looked after properly but rugby league was lagging behind until RL Cares came along. "It's a tremendous move by the Lions Association. Since I finished playing I've had my own challenges and RL Cares has helped look after me. "There are lots of other players, past and present who benefit from the support of RL Cares and I am delighted to promote this new range."
Full details of the RL Lions Association heritage range can be found on the Ellis Rugby website: www.ellisrugby.com
Pictured, Brian Noble and Dave Woods, the BBC Commentry team seen wearing the Vintage GB Jersey.
How Low can you go? Furl launches new Low Storage Bed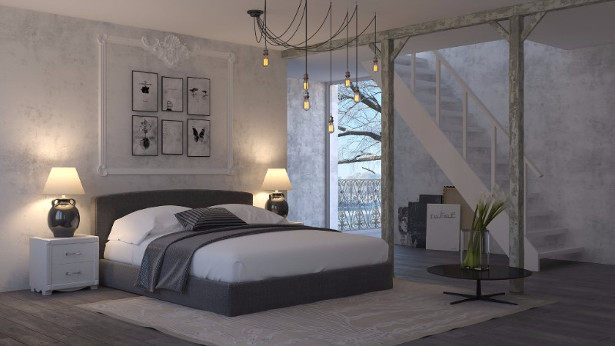 The new Low Storage bed from Furl is a perfect combination of style and function. With 20cm of storage hidden neatly away in this compact design, it is a great solution for anyone looking to achieve a minimal, contemporary style.
More and more people are choosing a low bed to complete their bedroom scheme. As well as creating a sleek modern look, they can make a small room appear larger. However, just because you like the idea of a low bed, doesn't mean you have to compromise on practicality. The Low bed from Furl is only 24cm high, but still contains a generous 20cm of storage.
Rise Art
Rise Art is a curated online gallery where anyone can easily discover and own extraordinary contemporary art from around the world. It was born out of a belief that there was an easier way for people interested in contemporary art to discover works they loved – simply, online and without the fear or intimidation that usually goes along with buying art.
Every artwork on the site is chosen by Rise Art's team of experts, so you can explore hundreds of artists in every style and budget knowing that each of them have the Rise Art seal of approval. Not sure what it is you're looking for? Rise Art's curators will help you find whatever that might be, with a free one-on-one service offering advice from the artists to watch, how to compliment your décor, what piece is a great gift or simply to help discover the artworks you will love. Rise Art also uses AI technology and is set to launch a personality match-maker service early next year to match customers to their perfect piece of artwork and make the process of choosing art as streamlined and simple as possible.
Rise Art also offers a 'try-before-you-buy' art rental option so that you can road test artworks in your home for a month or more, and if you don't like it, you can send it right back. Combined with framing services, free no-hassle returns and advanced technology, discovering exceptional art, from the latest up and comers to established artists, really is that easy.
Johnnie Walker Black Label, £29.25, www.WhiskyExchange.com

This Christmas, gift your loved one the iconic bottle of Johnnie Walker Black Label available for under £30. Johnnie Walker is perfect for those whisky enthusiasts, first timers, or even cocktails fanatics.
If you're looking to impress your guests this year, try the Johnnie and Ginger festive twist – the perfect serve to enjoy with friends this Christmas season.
Christmas Ginger Fizz
Ingredients:
40ml Johnnie Walker Black Label
10ml lemon juice
10ml lime juice
5ml 2:1 ginger syrup – (2 parts sugar 2 1 part ginger juice)
1 egg white
30ml double cream
3 drops of orange flower water
Method:
Shake all ingredients without ice. Then shake with ice very hard for around 4 minutes – (alternatively blend with 3 ice cubes in a decent blender). Pour all ingredients into a highball glass, making sure no large ice chips are in the liquid. Top with Fever Tree Ginger Ale and grate fresh nutmeg over the top.
Can Tiger Woods perform to pre-injury level following back surgery?
Harley Street Spine assesses the damage and the impact on his World Challenge performance

Tiger Woods has recently announced that he will be returning to competitive golf in time for the PGA Hero World Challenge 2017.
The news is in light of Woods' absence from competitive golf since 2015 following a back injury which resulted in a series of surgical intervention and pain medication.
Initially, Woods began complaining of lower back spasms during his rounds whilst competing which previously impacted on his performance since 2015. However, it wasn't until April 2017 that he announced that he had just undergone 'successful back surgery to alleviate ongoing pain in his back and leg'. The announcement went on to explain that his bottom lower-back disc severely narrowed, causing sciatica and severe back and leg pain. The surgery involved removing the damaged disc and re-elevating the collapsed disc space to normal levels allowing the one vertebrae to heal to the other.
Tiger Woods recently underwent a practise round of gold with Patrick Reed, a former WGC Cadillac champion. Reed evaluates that 'this time he was fully committed and fully trusting his body that there would be no pain. If he says healthy and his body cooperates the way it is supposed to, he'll be back to playing golf, hopefully like he used to play".
In light of the news, we have conducted a Q&A session with Mr Bob Chatterjee of Harley Street Spine and Highgate Private Hospital to determine whether Woods' back will have recovered sufficiently to perform in the Hero World Challenge at his optimum level prior to any back injury.
Is lower back pain and even Sciatica a condition that is common for those who regularly or competitively play golf?
Almost certainly. A professional golfers swing can put significant strain on the lower back of a golfer. The lumbar disc is able to withstand compression well, but less able to withstand the twisting or torsion generated whilst creating a coil in the golfer's upswing. The acceleration then unleashed in the downswing magnifies the generated torque applied to the disc causing repetitive injury to the disc.
Wood's recent surgery involved removing the damaged disc and re-aligning the remaining discs. What method / technique would the surgeon have likely used to do this?
Tiger would have had a lumbar fusion done on this third occasion. The first two surgeries involved removing disc fragments that had burst free from his lowest lumbar disc and pressed upon the nerve. Although this was initially successful, the difficulty was that when you've lost disc material as a result of a slipped disc, the body has no way of regenerating the lost disc. Eventually this leads to thinning of the disc. The disc is normally a filler between two vertebrae. The loss of disc height means that the vertebrae move closer to each other. The nerve which normally leaves the spinal column via a route between the vertebrae then gets pinched as the vertebrae are now closer together. In this situation, the disc height needs to be restored and Tiger has had a metal hollow cage implanted between the vertebrae after the remaining disc was scooped out. The hollow cage contains artificial bone which eventually after a few months grows into the vertebra above and below therefore linking them together with living bone. The is called a ALIF (anterior lumbar interbody fusion). One big advantage to Tiger is that this is placed through a frontal approach to the spine, going by the side of the abdominal contents. This therefore avoids further damage to the muscles of Tiger's back which were causing him spasms. It is interesting, that even though he was at a centre for disc replacement, a fusion was performed rather than a lumbar disc replacement, although in my opinion that was the correct decision.
Will Woods be able to perform to his optimum level as he did previous to this injury?
To a degree. The back never returns to 100%, but it doesn't need to. With his swing coach, Tiger has reconstructed his swing to lessen the torque/twisting being applied to his lower back and is relying on timing as much as power. As Sir Nick Faldo once said 'don't hit it harder, hit it better…). Provided he is pain free and comfortable in his movements, he should be able to return as a serious contender. Although at his level of sport, the mental side of recovering from injury is as important.
Is there a likely chance that the injury could happen again?
Not at the lowest level, as the disc has been removed entirely. However, once you've had a disc prolapse in one area, the risk is slightly increased that it could occur again in another part of the spine.
What are the new methods/techniques that are currently available for an injury such as this?
There are newly available disc augmentation techniques that can be implanted into a disc. These implants then absorb water to swell the disc up to try to restore the lost disc height. They are injectable, so don't involve major surgery, and early results from Germany are promising. But they need to be used before the disc degenerates too far.
The match.com for the Millennial Generation – CLiKD wins 2017 UK Dating Award for Innovation.

Weds 29th Nov – London based CLiKD rewarded for its new and game changing approach at this years UK Dating Awards. CLiKD was chosen as the greatest innovation in the UK dating industry in 2017, beating a strong field of mobile dating applications and sites through its launch of its creative dating app which gives a fresh new take on dating designed for the fast paced millennial generation.
Past winners of UK Dating Awards include Tinder, Bumble and Match.com among many others. CLiKD refers to itself as the 'creative' dating app and has been praised for its fresh take on dating which allows users to build their own dating app. With CLiKD users are allowed to create their own unique personality tests catered to your own specifications.
The Instagram style visuals and the freedom to set their own filters through uploading user generated content were popular amongst users and judges alike. And in a dating app where the public is in control some of the most popular questions when it comes to decided to date someone are quite eye opening, and include:
– whether you voted Brexit or Remain?
– whether you would rather watch Love Island or paint dry?
– whether you are more Gryffindor or Slytherin? (Harry Potter)
With a fresh new approach and its interactive nature, the app has enjoyed strong growth since its launch this summer and has been used over 200k times already. Available to download both in the Apple and Play stores startup
Charly Lester, Head Judge of the UK Dating Awards:
'The judges were particularly impressed by the way CLiKD took an existing functionality of dating apps, and brought it forward to 2017. The user-generated content on the app is fresh and creative, and useful to daters. The standard of this year's Awards was particularly high this year so CLiKD should be very proud of their win!'
BOSS Allusion for her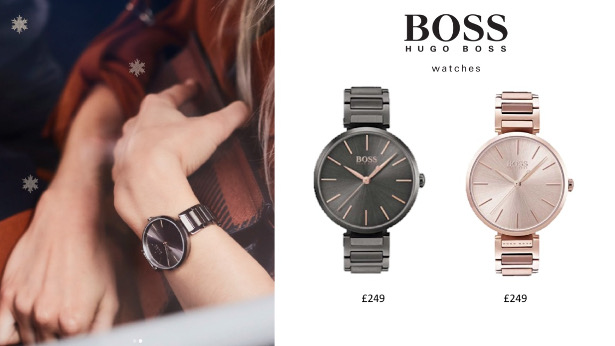 Africa – 2019 Rugby World Cup: Three African teams could represent Africa during the 2019 Rugby World Cup in Japan
The winner of the 2018 Rugby Africa Gold Cup automatically qualifies for the 2019 Rugby World Cup

CAPE TOWN, South Africa, November 29, 2017/ — Across 6 countries in 15 two-legged matches, the 2018 Rugby Africa Gold Cup promises 7 days of intense matches pitting Africa's top six men's rugby union nations against each other between 16 June and 18 August 2018. The stakes are particularly high this year, since the 2018 African champion will automatically qualify for the 2019 World Cup in Japan (https://www.RugbyWorldCup.com), though the runner-up will participate in a last chance bracket tournament.
A total of three teams will thus have the opportunity to bear the colours of Africa in the 2019 Rugby World Cup, since South Africa has already qualified.
"The fixtures for the 2018 Rugby Africa Gold Cup have been scheduled in consultation with the participating federations and our media partner, Kwese Sports. Numerous factors had to be considered for such a busy sporting period, such as the dates of international windows for releasing club players to their national teams and particularly the Rugby World Cup Sevens, which is scheduled to be held between 20 and 22 July. This explains the pause between 7 July and 4 August", stated Guédel N'Diaye, Rugby Afrique Competition Committee Director (www.RugbyAfrique.com).
"The rules remain the same for the 2017 season, in that the top three teams will play three home matches and two away matches, while the teams ranked fourth through sixth will travel three times and only host two home matches", specified Guédel N'Diaye.
The final standings at the end of the 2017 season is as follows:
Namibia
Kenya
Uganda
Tunisia
Zimbabwe
Morocco (promoted from the Rugby Africa Silver Cup)
An enhanced level of play with primetime visibility:
"The 2017 Rugby Africa Gold Cup was a genuine success for African rugby in general", exclaimed Rugby Africa President Abdelaziz Bougja. "The increased playing time for our flagship competition, with the number of matches going from 6 in 2015 to 15 this year, has been a catalyst for the actual pitch performance of Africa's best rugby nations. We have been treated to amazing and often close-scoring matches. And make no mistake about it, fans are showing up at the stadiums and also tuning in to live broadcasts of all the matches by our Pan-African media partner Kwese Sports or via Facebook".
The Rugby Africa Gold Cup rankings follow a points system (win, tie, loss and bonus points) with other criteria in case of two or three-way ties. The winner is in any case the team who scores the most at the end of the tournament. There is no final match to determine the champion, so the suspense builds regarding the final ranking of all the teams until the final second of the last match.
While Namibia has qualified for the last five Rugby World Cups, competition will certainly be harsh, as five other countries have serious designs for the title of African Champion. The 2018 Rugby Africa Gold Cup is thus promising to showcase top quality rugby that is engaging and full of excitement.
Over the past decade, rugby's popularity and television viewing figures have grown steadily in Africa. The Rugby World Cup is the third most popular sporting event in the world behind the Olympic Games and the FIFA World Cup. Over four billion people around the world will watch these matches on television and see how two, and perhaps even three African teams fare.
"As Official Partner of Rugby Africa, we will do our best to ensure that all Africans know that 2018 will be the year in which the best African teams will face off to earn the privilege to represent Africa at the 2019 Rugby World Cup, the world's third largest sporting event", stated Nicolas Pompigne-Mognard, founder and CEO of the APO Group, Official Partner of Rugby Africa.
Code Kingdoms

Christmas is right around the corner and now is the time when friends and family members alike are racking their brains to find a thoughtful, innovative gift among the meaningless mountains of plastic and slime. This Christmas, why not get the inquisitive youngster in your life the perfect package from Code Kingdoms, and develop their interest in STEM and coding for the future?
Aimed at kids aged 8-14, Code Kingdoms was built for kids, with kids, by (big) kids and is proud to deliver a subscription service without hassle. It gives aspiring 'modders' the chance to learn to code, to design their very own tailored games, and to ultimately take an interest in their future.
The only thing young modders need to start coding is a computer, a Minecraft or Roblox account, and a hungry mind!
Santa and his elves enlist the help of drones for Christmas this year

Santa has upgraded his method of delivering presents this year by enlisting the help of Hawkin's Bazaar drones.
Santa and his elves have caved into modern time pressures by embracing this new form of transportation to help them deliver presents more efficiently… This Christmas, look up into the sky on Christmas eve and see if you spot any?
The drones are available to buy at https://www.hawkin.com
SiriusXM streaming subscription

Streaming subscription to SiriusXM andits 200+ channels of audio content on connected devices anywhere.
In 2017 the SiriusXM app launched on several connected devices – includingAmazon Alexa devices, Sony PlayStation and smart TVs – with more to come… These join an improved SiriusXM experience onRoku, Amazon Fire TV and Sonos sound systems, to give subscribers more options to listen to our wide array of programming out of the car, beyond their phone, and in the comfort of their home (www.siriusxm.com/athome).
Now through the holidays SiriusXM is running a special promotional offer – 6 months of SiriusXM streaming for as low as $30. (Offer details atwww.siriusxm.com/streamingoffer)
SiriusXM's audio programming is unparalleled. We deliver our subscribers exclusive music and entertainment, includingHoward Stern's two exclusive channels, commercial-free music from multiple genres,news from respected national outlets, exclusive talk and entertainment, a broad range ofcomedy, and sports talk from some of the biggest names in broadcasting; as well as several exclusive online-only channels.
Subscribers to All Access – which is SiriusXM's most extensive offering and gives subscribers access both online and on their satellite radio – can get every NFL, MLB and NBA game, every NASCAR race, plus NHL games, PGA TOUR events and live college sports.
SiriusXM offers exclusive artist branded music channels from The Beatles, Bruce Springsteen, Eminem, Garth Brooks, Tom Petty, Jimmy Buffett, Kenny Chesney, Pitbull, and many more, as well as entertaining concept-based channels such as Road Trip Radio, Yacht Rock Radio and The Covers Channel.
SiriusXM also just announced its extensive holiday music lineup featuring eight commercial-free channels celebrating the festive season, two to broadcast starting Wednesday, November 1. SiriusXM's holiday music channels will offer listeners a variety of traditional holiday songs, classical Christmas carols, country Christmas classics, contemporary holiday tunes, soul music, Hanukkah music and Latin seasonal music.
CorsettiCruisers.com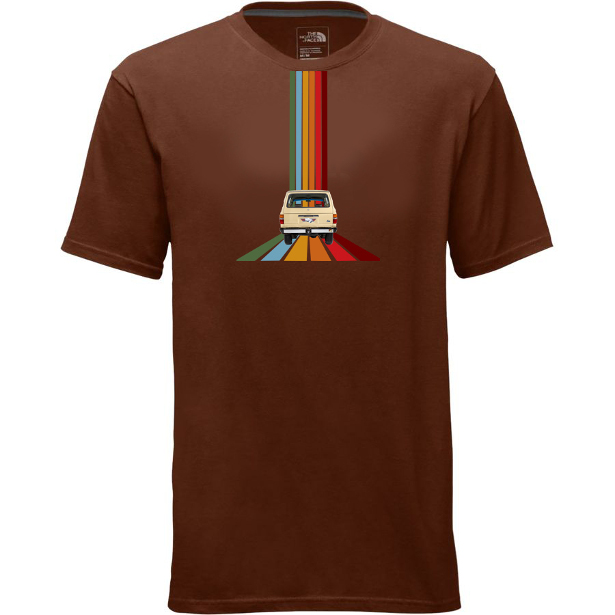 A company that restores old Land Cruisers back to life. These t-shirts are a great gift for dads, sons and anyone else who's a car enthusiast! These shirts are extremely popular for guys but girls can wear them as well.
Codes.co.uk is the go-to deals site for online shoppers who want to maximize their holiday shopping budget!
Codes.co.uk was launched in 2008 as one of the first voucher sites in the UK market. Designed to be the ultimate deals directory, Codes.co.uk helps users find discount codes and vouchers for thousands of popular retailers, all in one place. Get the best prices on everything from clothing and home goods, to experiences and travel. With Codes.co.uk, saving on gifts for the ones you love has never been so easy.
www.likeapro.com is the place where fans get the gear the pros use – sort of like one mass of gift ideas.
In a nutshell, the athletes identify gear, apparel, supplements, & recovery products they use and trust, we compile them on their profile for easy purchase, and we share the commissions on the Amazon (and other online vendor) sales 50-50.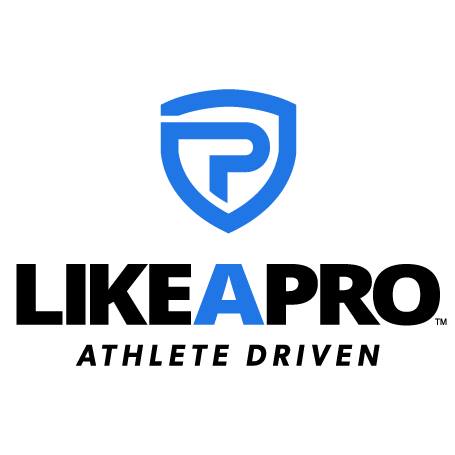 Treaty Oak Whiskey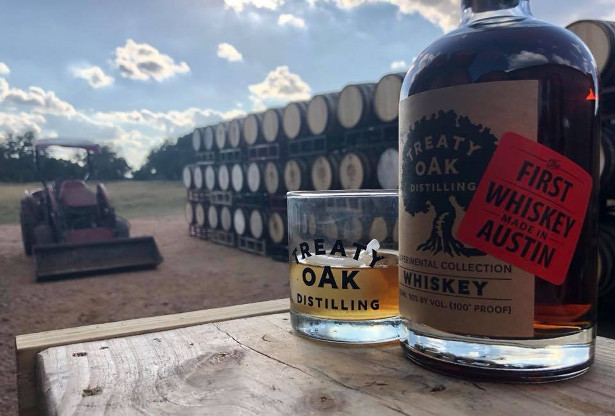 One of the experimental collection whiskeys includes the original Treaty Oak Whiskey. This was the first post-prohibition whiskey distilled in Austin, TX (Treaty Oak first started distilling Whiskey in North Austin in 2010). It's bottled at 100-proof and the flavor profile varies from one batch to another. Each batch may be 2-4 barrels, or sometimes a single barrel release. Prices range for our experimental whiskey collections. Treaty Oak sells this special experimental whiskey, a release was barreled in February 2014, for $49. Tasting Notes: Sweet corn with a balanced oak finish. Rich in flavor, green apple and cherry notes, with a clean spicy finish.
About Treaty Oak Brewing & Distilling
Based in Dripping Springs, Texas, Treaty Oak Brewing & Distilling produces small batch, distinctive craft spirits including Red Handed Bourbon, Treaty Oak Experimental Whiskey, Waterloo Gin, Waterloo Antique Gin, Treaty Oak Rum, and Treaty Oak Barrel Reserve Rum. In 2016 the company introduced craft beer with Fitzhugh Ale, a British mild ale, Lil' Hop, a session IPA, and Bright Side, a blonde ale. Founded in 2006 in Austin, TX by Daniel Barnes, Treaty Oak Brewing & Distilling Co. makes its craft beer and spirits with steadfast devotion to quality and innovation. The distillery is named for the majestic 500-year-old oak where Stephen F. Austin signed a border agreement with Native Americans in the 1830s, and it symbolizes the strength and longevity of our products. In September 2017, Treaty Oak opened the doors to its full-service restaurant, Ghost Hill. The spirit for exploring new recipes to create excellent spirits and a passion for creating experiences worth sharing continues to drive the Treaty Oak Brewing & Distilling team.
Connect with Treaty Oak Brewing & Distilling on:
Facebook: https://www.facebook.com/TreatyOak
Twitter: https://twitter.com/TreatyOakTX
Instagram: https://instagram.com/treatyoaktx
View available products online at:
https://www.treatyoakdistilling.com/
3 Weight Loss Mistakes that Every Rugby Player Makes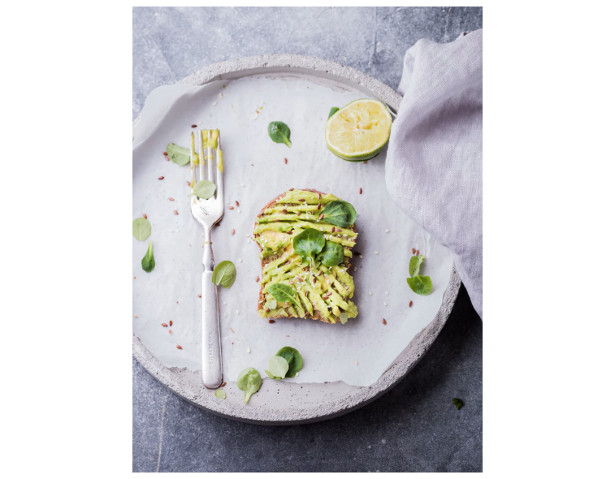 Contrary to popular belief, rugby isn't all about size. It's a high-octane game that requires skill, stamina, and speed from every team member. Though the average size of rugby players has been steadily increasing over the past few decades, the game still demands a lean physique that allows players to move quickly.
With Christmas just around the corner, many of us can expect to our scales tipping to the right soon, athletes included. Slimming down can help to improve your game, but rugby players would do well to avoid these common mistakes when trying to shed weight.
Overloading on Carbs
Many people try to get ready for rugby season by carbo-loading. Instead of relying on carbs as your primary source of energy, though, you should aim to cut back on your intake. While carbohydrate-rich foods such as bread and pasta provide plenty of energy, any carbs that can't be utilized immediately are stored in the body as fat. Instead of loading up on empty calories, energize yourself before a workout with natural carbohydrates and sugars found in fruits and nuts.
Cutting Out Fats
It may seem counter-intuitive, but certain fats can actually help you in reaching your weight loss goals. Fats found in fish, nuts, and fruits such as avocado are essential to a healthy diet and can help to lead to an improvement in physical performance. Some rugby players choose to switch to a high-fat, low-carb ketogenic diet in order to increase their intake of healthy fats.
Concentrating on Cardio
While it's true that steady-state cardio training helps you to burn calories, it doesn't improve your metabolic rate after training. High-intensity interval training (HIIT) during activities such as running, cycling, or rowing tends to have more significant effects on metabolism. You should also make sure to include weight training a couple of times each week to build your muscle tone.
Losing weight is never easy, but certain common mistakes can make it nearly impossible to shed those extra pounds. This holiday season, make sure that your weight loss plan leaves you looking lean and ready to get back out on the rugby field.
Never lose your pet with Vodafone V-Pet – a connected tracker which lets your pet tell you about their day

Vodafone introduces Kippy into its new V-Pet category – a GPS tracker which is connected to its network with a V-Sim by Vodafone. For just £50 (then £4 per month V-Pet service fee), Kippy alerts you the moment your pet wanders off – with its easy-to-use features, Kippy really is a stroke of genius! It allows you to relax, knowing your pet is safe and happy – even when you're not nearby!
Kippy is a personalised activity monitor which tells you how much time your pet has spent playing, exercising and sleeping so you can immediately check that they are happy and healthy. You'll even receive alerts if your pet is less active than normal or hasn't met its daily walking goal!
The ingenious Safe Zones feature means Kippy can learn your 'safe' limits and will alert you immediately if your pet strays beyond it. So, if your cat or dog loves to disappear, you can now relax – Vodafone's V-Pet will put your mind at rest by pinpointing exactly where they are.
Kippy is part of the new V by Vodafone range of connected devices. This brings together and connects all kinds of smart devices for every part of your life – allowing you to track or monitor your pet, car and even your home while you're away – all through an app on your smartphone.
//
Find and monitor the whereabouts of your valuables with V-Bag by Vodafone– a connected bag tracker for total peace of mind
The Alcatel MOVETRACK is a brand-new GPS bag tracker, connected to the Vodafone network with a V-Sim by Vodafone. If you're travelling and want peace of mind when leaving your bag on a luggage rack or if you simply want to know you can pinpoint your belongings at home exactly when you need them, then the Alcatel MOVETRACK is the answer.
For just £59 (then £3 per month for the V-Bag service fee), you simply clip the tracker to your bag, and then mark 'Safe Zones' to specify exactly where your bag should be, and you'll receive instant alerts straight to your phone if the tracker leaves the area. With up to four days battery life, plus a durable water and dust-resistant design, you can relax knowing you'll be able to find your bag exactly where you left it.
Alcatel MOVETRACK is part of the new V by Vodafone range of connected devices. This brings together and connects all kinds of smart devices for every part of your life – allowing you to track or monitor your bag, pet, and even your home while you're away – all through your smartphone.
//
Know where your car is with Vodafone's V-Auto, the car tracker which even scores how safely you drive
V-Auto by Vodafone is a brand new car tracker, connected to the Vodafone network with a V-Sim. It shows you where your car is parked or if it's on the move – for £80 upfront, and then £4 a month.
So, if you're prone to forgetting where you parked or you share your car with other family members, you can now relax – Vodafone's V-Auto will put your mind at rest, pinpointing where your car is using Find My Car.
Not only can you track location, the V-Auto's Auto SOS feature will notify trained agents if your car is involved in a collision. The agents will then call you and arrange help if needed.
What's more V-Auto collates information on all of your routes, as well as details on how you drove and how long the journey took – helping you to plan more efficient routes for the future. It even issues Driving Safety Scores, which rate how well you've driven and sends you improvement tips.
V-Auto is part of the new V by Vodafone range of connected devices. This brings together and connects all kinds of smart devices for every part of your life – allowing you to track or monitor your pet, car and even your home while you're away, all through an app on your smartphone.
//
You're covered with Vodafone's V-Camera security – no Wi-Fi, no cords, no worries
Netgear Arlo Go is a new live HD security camera, connected to the Vodafone network with a V-Sim by Vodafone. For £339 upfront then £4 a month service fee, the 4G device allows you to keep an eye on what matters most, both inside and outside your home, without having to rely on cords or Wi-Fi.
The Netgear Arlo Go keeps watch even when you can't – sending instant, customisable alerts straight to your phone, tablet or email whenever it detects movement. With night-vision functionality and a fully weatherproof design, you'll have full peace of mind whether its day or night, rain or shine.
Arlo Go is part of the new V by Vodafone range of connected devices. This brings together and connects all kinds of smart devices for every part of your life – allowing you to track or monitor your pet, car and even your belongings while you're away, all through your smartphone.
Harlequins RFC, one of England's oldest and most prestigious professional rugby clubs. Christmas is the perfect time to surprise rugby mad family members and friends with a gift from their club shop.
Some suggestions below, with a range of gifts perfect for more casual fans or newcomers to the sport, to those for true rugby die hards.
Women's Lounge Pants
Women's tartan green lounge pants
Price: £24.95
Available from: www.shop.quins.co.uk
Small Grey Bear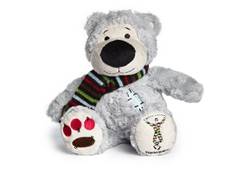 Light grey teddy bear with stripy scarf and Harlequins logo
Price: £11.99
Available from: www.shop.quins.co.uk
Vintage leather washbag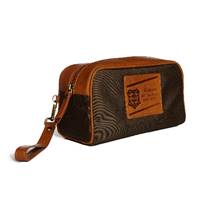 Retro washbag in vintage brown leather
Price: £24.99
Available from: www.shop.quins.co.uk
Men's Lounge Top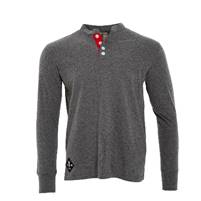 Men's grey long sleeve lounge top with Harlequins logo
Price: £19.95
Available from: www.shop.quins.co.uk
Women's diamond print lightweight scarf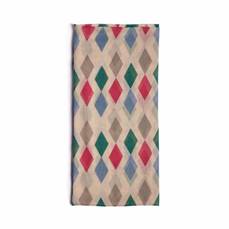 Women's lightweight scarf in cream with diamonds Harlequins colours
Price: £22.50
Available from: www.shop.quins.co.uk
Harlequins Big Game 10 Charity Shirt (2017/18)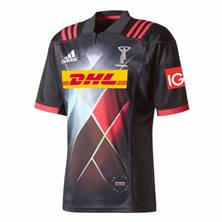 A black based jersey with symbolic Harlequins quarters -magenta asymmetric stripes and cuffs
Price: £59.95
Available from: www.shop.quins.co.uk
Harlequins Big Game 10 Tickets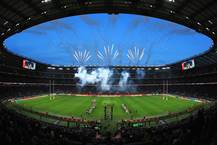 Date: Saturday 30th December
Children from £14, adults from £24.
Purchase via: tickets.quins.co.uk
DISCO COCKTAIL SIPPERS
ASK Italian adds a sprinkling of glitter to its cocktails this festive season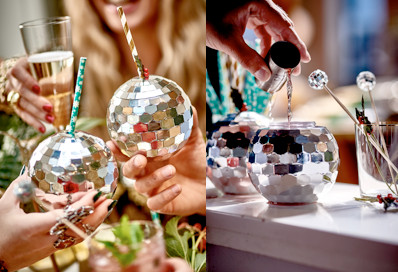 ASK Italian, one of the UK's leading restaurant brands, announces the launch of its new Disco Cocktail Sippers – cocktails served in mini disco balls, available in all restaurants.
Set to be the most 'Instagramable' drinks this Christmas, Disco Sippers provide the perfect excuse to get together with friends and toast the festive season and adds a little extra sparkle for those looking to make their social media feeds gleam! Customers looking to get into the party spirit can upgrade any* standard cocktail for just £2.00 to have their drink served in a shiny disco ball, and best of all get to take it home.
Choices include two NEW cocktails from the Autumn menu; the Christmas Cranberry Mojito, rum with lemon, lime and cranberry juice, garnished with fresh mint or the Peach V&T, a crisp mix of craft vodka with peach schnapps and tonic. As well as ASK Italian's classic cocktails; the Tropical Mojito, Elderflower G&T, Aperol Spritz or Nojito, a non-alcoholic option.
Harry Heeley, ASK Italian's Managing Director, said "At ASK Italian our passion is to see people celebrating mealtimes as the Italians do – it's a brilliant opportunity to connect with those around you and enjoy great food and time together. Big or small, we love a good party and our Disco Sippers are the perfect way of bringing a little sparkle to any occasion this festive season!"
Disco Sippers will be available to buy in all ASK Italian restaurants for just an additional £2.00 on top of any cocktail RRP from the drinks menu, with the option to take them home afterwards. Guests can also purchase a Disco Sipper from ASK Italian's retail stand in stores for just £5.00.