Celebrate with the champagne of tequilas so smooth you sip it from a flute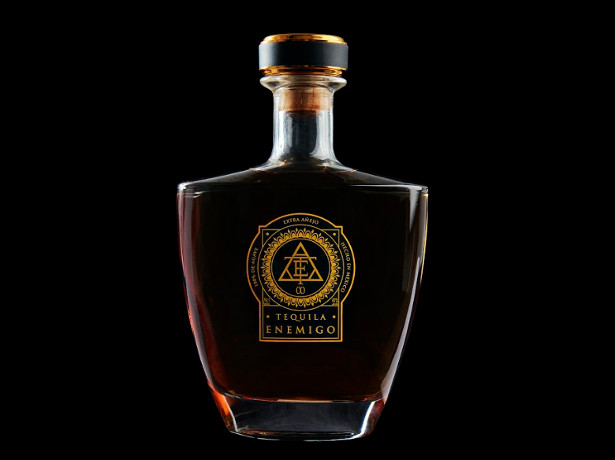 Designed to be sipped, not shot, Tequila Enemigo is enjoyed by drinkers in an innovative and versatile way. The ultimate celebratory spirit to toast with this Christmas and New Year, it is served in long-stemmed champagne flutes, either chilled, with a squeeze of lime or at room temperature. After only two days of previewing their first bottles, Tequila Enemigo won the Masters Medal at The
Global Luxury Spirits Masters, one of the highest accolades in the drinks world for its unique smoothness. This superior spirits brand will launch two different products in time for Christmas; Enemigo 89 Añejo Cristalino and Enemigo 00 Extra Añejo.
R.R.P
Enemigo 89 Añejo Cristalino £60
Enemigo 00 Extra Añejo £145
Available to buy from The Whisky Exchange.
NOW THAT'S WHAT I CALL COUNTRY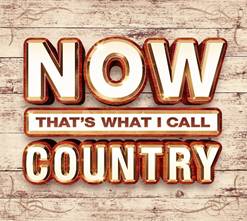 RRP: Under £15.00
Cat no: CDNNNOW63
Barcode: 889854799724
www.nowmusic.com/album/now-thats-call-country/
NOW That's What I Call Country is something of a tribute to the country music legend, Glen Campbell who sadly passed away earlier this year, as it includes five of his greatest sing-along country anthems from Rhinestone Cowboy to Galveston. It is this sing along, storytelling quality that has made country music so popular amongst all ages and in recent years the UK country music scene has grown at a pace. Country music is now positively hip for all ages.
And for all those fans out there the latest collection from hit compilation series NOW brings you the ultimate guide to the all-American genre featuring the classic hits from the biggest country stars of all-time; Glen Campbell, Dolly Parton, Kenny Rogers and so many more plus a whole new generation of rhinestone cowboys and cowgirls like the popular UK-band The Shires who became the first British country act to have a top 10 album in the UK charts and Carrie Underwood who found fame on American Idol and who's first album became the fastest-selling country music debut of all time.
So, get out your boots and Stetsons, get in to line and sing and dance your heart out to NOW That's What I Call Country.
TRACK LIST
CD1
01. Dolly Parton – 9 To 5
02. Shania Twain – That Don't Impress Me Much
03. Lady Antebellum – Need You Now
04. Carrie Underwood – Before He Cheats
05. Glen Campbell – Rhinestone Cowboy
06. Kenny Rogers – The Gambler
07. Johnny Cash – Ring Of Fire
08. John Denver – Take Me Home, Country Roads
09. Billy Ray Cyrus – Achy Breaky Heart
10. The Mavericks – Dance The Night Away
11. Bellamy Brothers – Let Your Love Flow
12. Sheryl Crow – All I Wanna Do
13. The Charlie Daniels Band – The Devil Went Down To Georgia
14. Tammy Wynette – Stand By Your Man
15. Rascal Flatts – Bless The Broken Road
16. Sam Hunt – Body Like A Back Road
17. Hunter Hayes – Wanted
18. Ward Thomas – Cartwheels
19. Josh Turner – Your Man
20. Tim McGraw – Live Like You Were Dying
21. Maren Morris – My Church
22. Dr. Hook – When You're In Love With A Beautiful Woman
CD2
01. Shania Twain – You're Still The One
02. LeAnn Rimes – How Do I Live
03. Juice Newton – Angel Of The Morning
04. Dolly Parton – Jolene
05. Johnny Cash – I Walk The Line
06. Hank Williams Jr. – Your Cheatin' Heart
07. Willie Nelson – Always On My Mind
08. Glen Campbell – By The Time I Get To Phoenix
09. Kenny Rogers – Coward Of The Country
10. Kris Kristofferson – Help Me Make It Through The Night
11. Bob Dylan – I'll Be Your Baby Tonight
12. Bobbie Gentry – Ode To Billie Joe
13. Elvis Presley – Burning Love
14. Janis Joplin – Me And Bobby McGee
15. Lynn Anderson – Rose Garden
16. Nanci Griffith – Lone Star State Of Mind
17. Miranda Lambert – The House That Built Me
18. The Highwaymen – Highwayman
19. Glen Campbell – Galveston
20. Jim Reeves – I Love You Because
21. George Jones – He Stopped Loving Her Today
22. Charlie Rich – The Most Beautiful Girl
23. Dr. Hook – A Little Bit More
CD3
01. Dolly Parton & Kenny Rogers – Islands In The Stream
02. Glen Campbell – Wichita Lineman
03. John Denver – Annie's Song
04. Elvis Presley – Green, Green Grass Of Home
05. Patsy Cline feat. The Jordanaires – Crazy
06. Roy Orbison – Only The Lonely (Know The Way I Feel)
07. Billie Jo Spears – Blanket On The Ground
08. Alan Jackson & Jimmy Buffett – It's Five O' Clock Somewhere
09. Crystal Gayle – Don't It Make My Brown Eyes Blue
10. Jim Reeves – Welcome To My World
11. Hank Williams – I'm So Lonesome I Could Cry
12. George Hamilton IV – Abilene
13. Carrie Underwood – Jesus, Take The Wheel
14. Glen Campbell – Gentle On My Mind
15. Jerry Reed – East Bound And Down
16. Hank Williams With His Drifting Cowboys – Hey, Good Lookin'
17. Johnny Cash – Folsom Prison Blues
18. Willie Nelson – On The Road Again
19. Smokie – Living Next Door To Alice
20. The Shires – Nashville Grey Skies
21. Lee Ann Womack – I Hope You Dance
22. Dolly Parton – I Will Always Love You
"I sleep around," Kelly Hayes-Raitt admits. "Usually with animals."
After nearly ten years of full-time housesitting, Kelly finally shares her secrets for landing great housesits. Now you, too, can live like a local for FREE in some of the world's most exotic locales while caring for pets.
housesitdiva.com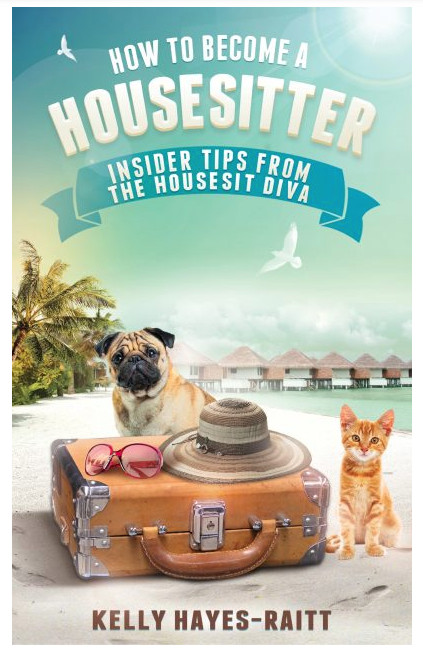 Written by an award-winning journalist, this book guides you through every step of housesitting – from creating an eye-popping on-line profile to getting asked back for your favorite assignments.
How to Become a Housesitter shares:
Secret tips to get you started. Land plum housesits in the places you've always dreamed of visiting!
√ A 20% discount code to the world's largest housesit site – worth $23 US!
√ Which housesitting sites are FREE to join – the book pays for itself!
√ What to ask homeowners BEFORE you accept the sitting assignment
√ Over 20 INSIDER TIPS to boost you above the competition
√ What to do in an emergency
And for homeowners: How to FIND the RIGHT housesitter for your pets…
"Wow!! If you've ever wondered about house-sitting,
you need this book!! I loved it.
Kelly answers every question you ever thought of asking……….and dozens you never dreamed were relevant. Her insights, suggestions, and behind-the-scenes observations about the house-sitting world will literally open doors all over the world."
Enjoy a 40% discount at iFLY indoor skydiving

Need to plan some winter fun? iFLY indoor skydiving is now offering 40% off our Kick Start package which includes two flights!
Simply come along before 11am or after 7pm and you can take advantage at any of our 3 locations: Milton Keynes, Manchester or Basingstoke.
A perfect family day out for new skills to be learnt and energy to be burnt. No previous experience needed, so come join us and learn how to defy gravity!
Was £48.99 – now £28.99* until 31st December 2017.
Buy online at www.iflyworld.co.uk
*T&Cs apply
MekaMon, the world's first real-life, gaming robot!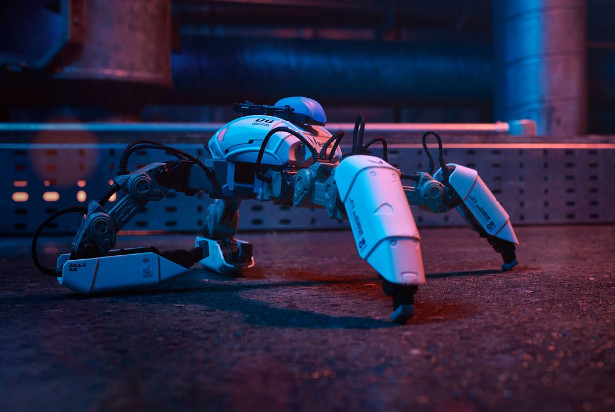 The world's first gaming robot, MekaMon is a real life battle-bot with next-gen augmented reality gameplay. Master your skills as a Meka Pilot and own the battle arena with next level robotics, gaming, and AR.
MekaMon is a robot like no other. The world's first true gaming robot, MekaMon competes in intense real life battles and single player augmented reality combat. Controlled entirely through your iOS or Android smart device, MekaMon introduces a unique hybrid of virtual and real world play through next level robotics, gaming, and AR.
Launch Price: £299.95 / $299.95 / €329.95
MekaMon Website: https://mekamon.com
Reach Robotics Website: https://reachrobotics.com

The ultimate Christmas gift guide from Bosch Home and Garden
From keen DIYers and green fingered fanatics to gadget lovers and those who seem to have it all, Bosch has rounded up a list of 10 innovative products for those who genuinely love unwrapping something useful.
The best gifts for gardeners or DIY lovers are ones that either help make gardening or the task at hand effortless, allow them to sit back and admire their handy work or introduce them to a more innovative and exciting way of doing something.
If you have a DIYer or keen gardener on your gift-giving list this year or, maybe you need some inspiration for your own Christmas list. Whichever the case, consider one of these great gifts from Bosch.
THE SMART DIYER

Ditch the tape measure and help bring your DIY enthusiast into the 21st century with the Bosch PLR 30 C (RRP £84.99). The perfect gift for the really smart DIYer on your Christmas list. The Bosch PLR 30 C is a compact digital laser measure that fits in every pocket leaving no room for doubt with precise measurement.
For those who like to get things spot on, the PLR 30 C allows you to measure distances of up to 30m with a simple click of a button with added Bluetooth connectivity that allows you to conveniently record measuring results with the Bosch Measure&Go app.
For advanced features such as a tilt screen sensor, automatic storage that records the last 10 measuring results and touchscreen display, opt for the Bosch PLR 50 C (RRP £119.99).
THE ONE OF A KIND
An RHS Product of the Year finalist at this year's Chelsea Flower Show, the EasyCut 12 (RRP 130.00) is a world first from Bosch with its patented NanoBlade Technology and the perfect gift for those tech-lovers that go crazy for the latest gadgets.
The cordless mini saw is a tool for both inside and outside the home. Weighing only 900 grams, the versatile mini saw is able to make clean precise cuts with minimal vibration and is ideal for pruning bushes and cutting small branches.
THE KEEN GARDENER
Ideal for everyday gardening tasks such as tidying up and trimming lawn edges to creative shaping of topiary, evergreens and small leafed plants, consider the Bosch Isio (RRP 64.99) cordless shrub and grass shear set for the green -fingered person on your list.
The Lightweight and powerful cordless shrub and grass shear breezes through many garden challenges thanks to its innovative anti-blocking and multi-click system enabling easy attachment change between shrub and grass blades at a touch of a button.
Feeling generous? There are also additional accessories available such as an Isio sprayer (RRP £19.99) to apply water and pesticides and the Isio telescopic handle (RRP £29.99) for extra reach.
THE TOOL THAT DOES IT ALL
The Bosch IXO (RRP £41.99) is a gift for life not just for Christmas. Ergonomic and compact, this cordless screwdriver from Bosch is the must-have power tool for every home.
This small and handy tool can take on a wide range of everyday screw driving tasks making it the perfect gift for anybody who is moving house, refurbishing, buying their first home or even teens moving into student digs.
Thanks to lithium-ion technology the IXO is extremely small, lightweight at only 300 grams, and is always ready for use.
Simply add a red bow to this nifty tool that is already well presented and packaged in a neat tin and tick another name off your 'nice' list.
Pair the Bosch IXO with one of the quirky accessories sold separately for the cordless electric screwdriver.
The IXO corkscrew accessory (RRP £16.00) is a perfect match for your wine loving friends. The product's stainless steel design allows it to maintain a sleek look within a modern day kitchen and when screw tops get swapped out for expensive wines at Christmas time, this stocking filler makes removing the cork easier than ever.
The IXO spice mill (RRP £16.00) is another kitchen essential for those who love to cook. This IXO accessory can be filled with an array of spices and allows for effortless seasoning of dishes. Along with the Bosch Corkscrew this quirky accessory would make an interesting addition on the dining table!
Consider an IXO BBQ adapter (RRP £16.00) for the grill master in the family. This handy attachment is ideal for effortlessly starting barbecues in the summer and fires in the winter time by helping maintain heat. Not only does the accessory click into place within seconds but is made of fireproof material and has a safety strap too.
FOR THOSE WHO HAVE IT ALL
New for this year, Bosch revealed the updated Indego 350 Connect (RRP £749.99) the perfect gift for the person on your list who seems to have it all!
Help make the neighbours envious of their effortless lawn with this gardening gadget as unlike other robotic mowers that work in random patterns, the new Indego uses intelligent mapping to calculate the most efficient route to mow the lawn so that no spot is missed!
Activated by smartphone or tablet it is one of the most advanced robotic mowers available. Whether at home with the family or sipping cocktails on a beach the Indego 350 Connect enables you to manage your lawn from any location with a touch of a button.
Some of the best 8th Gen Intel Core powered laptop devices.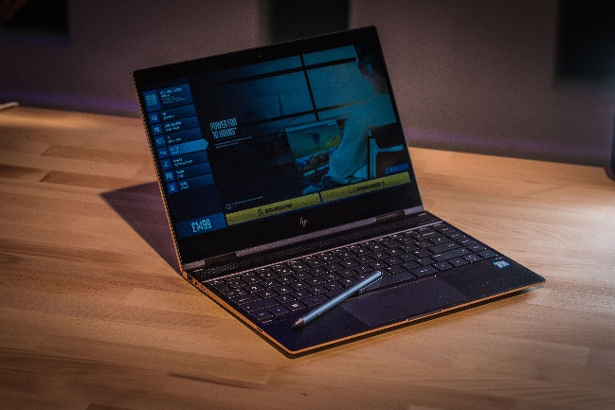 The revolutionary 8th Gen Intel Core processors have set the bar for outstanding performance of portable devices including:
Up to 40 percent performance boost compared to the last gen
New quad-core configuration, power-efficient microarchitecture, advanced process technology and a huge range of silicon optimisations
Richer, more immersive entertainment, and an experience that is optimised for simplicity
Powerful performance without compromising battery life – up to 10 hours of 4K UHD local video playback on a single charge
Lenovo Yoga 920
Powered by the latest 8th Gen Intel Core processors, Lenovo Yoga 920 offers a world-class performance, standout style, immersive entertainment and brand new features. Sleeker than ever, Lenovo Yoga 920 is packed with speed and power to streamline your day: long-range voice-activated support, a nearly edgeless 4K display, and an optional digital pen offering with high accuracy. One of the best and most innovative 2 in 1s of 2017, this is a perfect present for those working in creative industries.
Price: £1,199.99
Available at Lenovo website.
HP spectre 13
Experience technology at its very best with HP Spectre 13. Refined craftsmanship meets unquestionable power for a machine that does more than meet expectations – it transcends them. Powered by the 8th Gen Intel Core, this device offers a long battery life and a 4K display, elegantly sliding into just the mode you need.
Price: 1,599.99
Available at HP online store.
HP Pavilion 14
Work, write and play naturally with HP Pavilion, an Intel 8th Gen powered 2 in 1 that feels as natural as pen on paper when notetaking and drawing. A great device for all creative minds that allows them to freely create, connect and share in more ways than ever before. Besides great compatibility, this 2 in 1 is fast and responsive, so you can multitask with ease.
Price: £749
Available at PC World.
Dell XPS 13
Dell XPS 13 packs more power into an incredible design. Powered by the latest 8th Gen Intel Core processors it offers increased performance, all in a sleek (9-15mm thin) form. With its InfinityEdge display, Dell XPS cleverly fits a stunning 13.3-inch display in an 11-inch size laptop and it's a perfect gift for practical people looking for a powerful performance in a smaller 2 in 1 device.
Price: £1,199.00
Available at PC World.
Dell Inspiron 15 7000
Experience jaw-dropping performance from the latest and most impressive Intel 8th Gen Quad Core processors that let you finish every project and every streaming marathon with speed and performance to spare. A deep-reserve battery keeps the entertainment going while lightning-fast responsiveness, better overall performance, and plenty of storage capacity, help you do everything faster, smoother and easier.
Price: £799.99
Available at Dell online store.
Asus Zenbook Flip S
ASUS ZenBook Flip S is one of the world's thinnest and lightest convertible laptops, designed for anywhere and everywhere. It combines elegant sophistication with the convenience and versatility of a 360°-flippable display. This ultra-thin, ultra-light convertible stylish laptop, can be a handy tablet too — or anything in between. Powered by the 8th Gen Intel Core processors, it lets you sail through everyday computing tasks with ease.
Price: £1399.99
Available at: Currys/ PC World/ John Lewis/Amazon
Asus ZenBook Flip 14
Asus ZenBook Flip 14 is a breathtakingly thin and unbelievably light creative powerhouse suitable for everyone seeking extraordinary performance in a gorgeous 2 in 1 device. Powered by the 8th Generation Intel Core processors, the slim, stylish and sophisticated Asus ZenBook Flip 14 gives you the raw power to effortlessly do whatever you need to do, and to do it quicker.
Price: £1399.99
To be available at: Currys/ PC World/ John Lewis/Amazon.
Acer Spin 5 2 in 1
Acer Spin 5 2 in 1 powered by Intel's 8th Gen allows you to maximize the convenience of laptop computing with powerful new processing and advanced audio-visual solutions. Its versatile convertibility with four different modes make it a great companion for every situation. With a battery life of up to 13 hours, this device is designed to stay at your side for the entirety of the day.
Price: £799.99
Available at Very.
Acer Swift 3 14
This luxuriously slim laptop with its metal top cover and cool, metallic body offers a smart, slender design. With the combination of speed, efficiency and power all in one, this Intel 8th Gen powered device is a perfect gift for business people seeking elegance and powerful performance in every situation.
Price: £679.99
Available at Argos.
A gift that will also help raise funds for charity.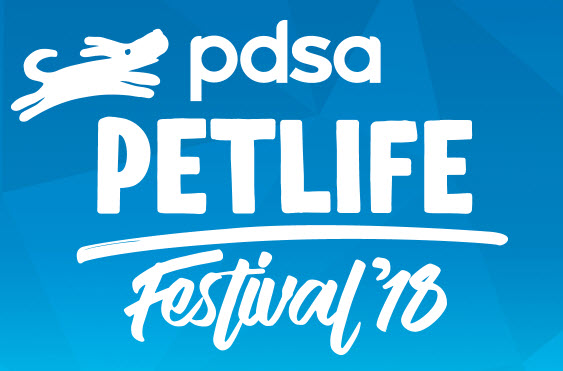 Here at pet charity PDSA we've just announced the first ever PDSA PetLife Festival – a great day our for all the family, including dogs!
It's taking place at Cheltenham Racecourse on 6 May 2018 and as well as a whole host of pet-related activities and entertainment in the day, in the evening we'll have Kaiser Chiefs, Jessie J and The Vamps performing.
Tickets are on sale now and would make great Christmas gifts. The link to buy tickets is www.petlife.org.uk.
Think before you sign
Don't fritter away your hard-earned money on unwanted subscriptions
It's National Consumer Week and this year's theme is "Before You Sign."

Citizens Advice research revealed this week that in just three months consumers spent an average of £160 on unwanted subscriptions, including gym memberships, television and online streaming services. The consumer organisation also found that between June and August 2017, 9 out of 10 people were initially refused by companies when cancellation of an unwanted subscription was requested.
So what are your rights and the best ways to deal with these subscriptions? Helen Dewdney, The Complaining Cow – consumer spokesperson and author of How to Complain: The Essential Consumer Guide to Getting Refunds, Redress and Results! – gives us her top 10 tips.
1) Be aware of the "free" and very cheap trials of subscriptions. Most, if not all, will ask for payment information when you sign up. Set yourself a reminder to cancel a day before the first payment is due.
2) Check the cancellation rights before signing up to anything but be aware that you may still be able to challenge these in certain circumstances.
3) Under the Consumer Contracts Regulations 2013, you are entitled to a 14 day "cooling off" period, so if you have signed up to something off premises (e.g. online)you can cancel with no penalty.
4) Under the Consumer Rights Act 2015, consumers are protected from unfair contracts. So, for example, if a company says that you must give 6 months' notice to cancel a subscription, that would be unfair.
5) The Consumer Protection from Unfair Trading Regulations 2014 state that companies must provide accurate and sufficient information for consumers to make a purchasing decision. For a practice to be unfair under these rules, they must harm, or be likely to harm, the economic interests of the average consumer. For example, when a shopper makes a purchasing decision he or she would not have made had he or she been given accurate information.
6) If you are going to sign up to a subscription, try and use Direct Debit where possible. With Direct Debit, a company cannot change the regular payment amount. Using a Direct Debit or credit card is known as a Continuous Payment Authority which can be of varying amounts which can be changed without your consent.
7) When you cancel with the company, also inform your bank to ensure that the subscription payment is cancelled. You will then also be covered by the Direct Debit Guarantee, which ensures a full and immediate refund of the amount paid from your bank or building society if a mistake is made.
8) Check that the site is genuine. The website address should begin with "https", have a padlock symbol, a full correspondence address (not a PO box number) and any trade logos should be genuine. Also, search the Internet for reviews and check for warning signs like lots of grammatical errors or a domain name that uses a well-known brand/product but isn't the official website or ends in .net or .org as these are rarely used for online shopping sites. You can also check who registered the domain via the whois.com website.
9) If you want to cancel, do so quickly and in writing so you have evidence. If you are prepared to discuss the matter because you want to haggle for example, telephone helpline numbers cannot cost the consumer more than the basic rate, so no 084 and 087 numbers. If companies do use these then they are in breach of the The Consumer Contract (Information, Cancellation and Additional Charges) Regulations 2013 and Ofcom regulations.
10) When writing to cancel, provide all details of the policy/memberships etc., dates of subscriptions and request that the cancellation is made with immediate effect. Name the laws above and describe how the company is in breach, if relevant.
Clinical Pilates Workout At Home | Your Pilates Physio


www.yourpilatesphysio.com
Your Pilates Physio offers online Clinical Pilates classes designed by a physiotherapist. Learn how to treat and manage pain and injuries, including back pain.
Night night sleep tight this Christmas with the ultimate sleep-aids from Sleepace


Sleepace, the pioneer in smart sleep aid technology, offers investigative and user-friendly sleep technology to analyse and monitor sleep patterns as well simulate a natural environment when going to sleep and waking up for a better night's sleep this Christmas.
Three advanced sleep technology products of Nox Smart Sleep System For Her, For Him, For Children, For Tech Lovers, For under £150
The Nox Smart Sleep Light beams natural light, the Nox Music releases natural light and sounds. Ideal for those who travel a lot or fall into irregular sleep cycles due to work or family life, the three smart lights emit red wavelengths that increase the hormone, melatonin in the body whilst the user sleeps and helps to regulate their sleeping patterns.
Users can choose from over 16 million different colour combinations to sleep and wake up to, including the darker hues of sunset and the lighter rays of sunrise. This paired with the patented sounds of birds chirping, natural waterfalls or acoustic guitar makes these devices the perfect Christmas gift for a tranquil holiday season.
The sound and light can be adjusted by a wave of a hand, one swipe up the front turns up the brightness, one down dims the light, one across changes the colour and one up the side triggers a colour cycle.
When paired with the Sleepace iOS or Android app the smart alarms monitor body movement and wake up the user at their lightest stage of their sleep cycle so they feel refreshed and ready for the day. The user can monitor and review all the sleep data and receive actionable insights into their sleeping patterns to help improve their quality of sleep over time.
Where to buy
The Nox Music Smart Sleep Light is available from the Sleepace online store or Amazon.com with an RRP of $149.99 and from Amazon.co.uk for £114.95.
The Nox Smart Sleep light is compatible with Alexa Home and the smart alarm which simulates the colour of sunrise to ease the sleeper awake and hues of sunset to send them to sleep. The Nox smart light is available to buy on Amazon.co.uk for an RRP of £99.99 or on Amazon.com for an RRP of $149.
Feedback from your Personal Sleep Consultant For Her, For Him, For Children, For Tech Lovers, For under £150 – Sleepace's RestOn Smart Sleep Monitor
Do the children, husband or wife take ages to drift off, suffer from low-quality sleep and wake up feeling groggy? Heart and respiratory rates are measured to identify problems in the sleep patterns and when paired with the iOS or Android Sleepace app, a personalized plan for sleep, diet and exercise tips are provided. The RestOn is available at the Sleepace online store and Amazon.com for an RRP of $149.99 and £120 in the UK.
Small in size but big in personality – stocking filler For Her, For Him, For Children, For Tech Lovers, For under £50 – Sleepace's Sleepdot
Sleepdot is a well priced and multi-functional device that makes for the perfect stocking filler this Christmas. Sleepdot is easy to use, simply attach to the corner of the pillowcases for an uninterrupted and good night's rest. The impressive battery life of 3 months is a great product extra. The Sleep Dot is available on the Sleepace online store and on Amazon.com for $49.99 and on Amazon.co.uk for £34.99.
The 21st Century sleep mask For Her, For Him, For Tech Lovers, For under £15 – Sleepace Smart Headphones
A must-have multifunctional piece of equipment that is not only ideal for sleep-deprived individuals but also doubles up as the perfect travel companion. The Sleepace Smart Headphones are both lightweight, portable and the integrated eye mask has been purposely designed to block out all light and play music through the ears for an immersive and calming listening experience. The Headphones are available on Amazon.com and the Sleepace online store with an RRP of $13.99.
MAKE THIS CHRISTMAS ONE THAT IS FULL OF CHOICE
The gift which allows the recipient to treat themselves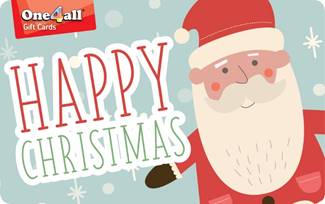 Already apprehensive about braving the shopping crowds this Christmas, panicking about what to buy for the friend that has everything or dad who seems to want nothing? The worry about doubling up on gifts or struggling to find something that loved ones will really appreciate, is one many will be able to relate to.
Thanks to the One4all Gift Card, those worries can disappear as unlike many other presents unwrapped on Christmas morning, this one offers unlimited choice. Recipients will still experience the same overjoyed feeling when they unwrap their One4all Gift Card, however they know they can use this gift to treat themselves to something they really want.
The One4all Gift Card can be spent in over 50,000 retail outlets, including high-street stores such as Marks and Spencer, John Lewis, Amazon, Primark and Argos. What's more, the gift card caters to all budgets and can be topped up with anything from £10 – £400. For those who have left their Christmas shopping until the last minute, they can be purchased easily, either online or at any Post Office nationwide.
Gift cards bought through the website can be personalised with a favourite photograph or loving message, for a truly unique and special touch.
They go gooey eyed for gadgets
Those who love to get their hands on the latest gadgets will enjoy being able to use their One4all Gift Card at retail outlets such as Currys, Argos and PC World.
Whether it be a slick soundbar, the coolest camera or a new games console, the options are endless. More importantly, gift givers need not worry about buying the wrong model or spec as loved ones can use their card to pick up exactly what they were looking for.
They are music mad
No matter whether they are seventeen or seventy, selecting a gift for a music-lover can be a minefield and being confident in purchasing something they don't already have, isn't easy.
Those lucky enough to unwrap a One4all Gift Card on the 25th, can head to DJM music, John Lewis or to the world's largest online retailer, Amazon.
They're fanatical about fashion
If it's style that floats their boat, then don't risk second guessing the catwalk looks they're chasing. Let them take the reins and polish their look with fashions and accessories from their favourite high-street and department stores.
From Topshop and Topman to H&M, Dorothy Perkins, Primark, River Island and House of Fraser, to name but a few, style-conscious shoppers will be inundated with options.
They are passionate about interiors
When it's their humble abode that gives them great pride, why not encourage them to use their voucher for a post-Christmas home refresh? Perhaps it's some on-trend accessories they are looking for or maybe they'll appreciate a contribution towards a bigger purchase they looking to make.
Whatever they hope to find, they won't be disappointed with the huge choice on offer with One4all retail partners like John Lewis, Debenhams, HomeSense, B&Q and M&S.
They're crazy for toys
For those who want to top up their toy collection, then the One4all Gift Card offers endless opportunities. From indoor and outdoor to craft-based and problem solving, youngsters can use their gift card to shop within Hamleys, ELC, ToysRUs, Mothercare, BabiesRUs and Claire's Accessories, filling their baskets with the wonders of their dreams.
They love an experience
The great thing about a One4all Gift Card is that recipients can not only choose to use it to purchase physical items from their wish lists, but also to invest in experiences that will make lasting memories.
It may be a spa day with friends, a fast-fuelled car race with dad or even a relaxing break away, but with retailer partners such as SpaSeekers, Cities Direct, Thomas Cook and Virgin Experience Days, the world really is their oyster.
One4all's personalisation service is available to all those who buy online at www.one4allgiftcard.co.uk. Gift cards can be loaded with anything from £10 to £400 to suit all budgets.
For more information on the One4all Gift Card, please visit www.one4allgiftcard.co.uk
cooking-vacations.com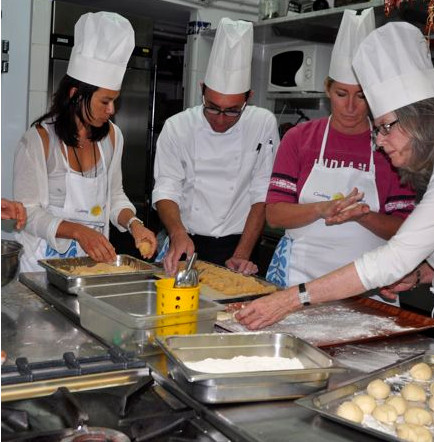 Hoping that our Walk Of The Gods, Truffle Hunting, Slow Food Fast Cars
Renaissance Women for the single woman traveler
https://www.cooking-vacations.com/tour/positano-culinary-tours-for-women-travelers/
Walk Of The Gods for the trekker
https://www.cooking-vacations.com/tour/cooking-trekking-positano-8-day/
Yoga and Italian Movement
https://www.cooking-vacations.com/tour/yoga-retreat-positano-mediterranean-cooking-wellbeing-amalfi-coast/
Truffle Hunting
https://www.cooking-vacations.com/tour/bologna-truffle-hunt-michelin-star-chef-cooking-classes/
Slow Food Fast Cars ~ driving a Ferrari on a food tour
https://www.cooking-vacations.com/tour/tuscany-to-rome-cooking-driving-a-ferrari-4-day/
www.Cooking-Vacations.com
Sunagor boast the world's most powerful binoculars for their small size which means, unlike the traditional bulky ones, they are perfect for fitting in your pocket so you can take them anywhere!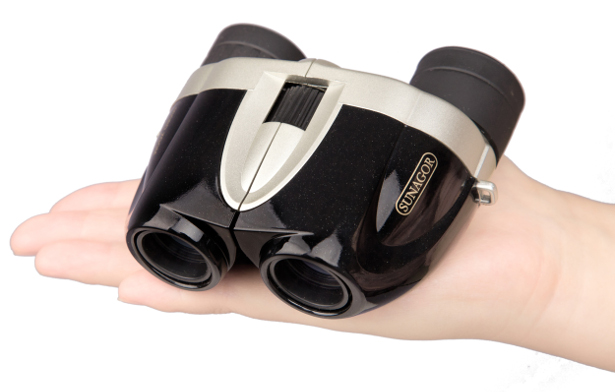 1. The new Sunagor 18×21 "Mini Pocket" Binoculars are the world's smallest of their power.
They measure just 8cm x 8cm and weigh only 180g, but despite the small size and weight, offer an extremely powerful 18x magnification.
The binoculars incorporate latest optical technology including a one eye-piece dioptre adjustment which allows them to be set to suit an individual's own eyesight. This model also has fold-down rubber eye-cups to suit spectacle wearers.
Because the Sunagor Mini Pocket Binoculars are so small, they can easily be slipped into a pocket or handbag making them ideal for all sorts of sporting events, wildlife or of course holidays.
Comes complete with dustcaps, pouch case, wrist strap, lens polishing cloth and 10 year guarantee.
Available now, price £49.99. Tel: 020 7722 2976. Website: www.sunagor.com
2. The new Sunagor 9-45×21 "Micro Zoom" lays claim to being possibly "The World's Smallest Zoom Binoculars" measuring just 9cm x 9cm and weighing approx 265g. This makes the Micro Zoom truly pocketable and ideal to be taken anywhere.
Despite the product's miniature size and weight, it is extremely powerful with a zoom magnification range of 9 up to 45 times. This offers great versatility and makes the binoculars ideal for most situations, be it sports, wildlife or any ultra long-distance viewing.
The Sunagor Micro Zoom Binoculars feature highest quality BAK-4 prisms and 21mm multi-coated objective lenses, so the image is crisp with a high level of brightness making the binoculars suitable for use even in low light conditions. Their design is very much on the cutting edge of optical technology.
This model has a two-tone metallic black and silver finish, coming complete with pouch case, protective eye-caps, neck strap, polishing cloth and 10 year warranty.
The Sunagor Micro Zoom is available at £90 and can be ordered directly by phoning 020 7722 2976. www.sunagor.com
Three awesome CAT LOVER products (can also be designed for dogs for item #1 and #3)
#1
The Xmas stocking your cat has been waiting for
Ever seen us longingly look up at you as you and your little humans open those amazing socks? Yes, we feel left out. We want a Christmas stocking too…maybe even to hang out in. And with our faces on them, you know, just to make sure you remember it's ours.
★ A The FluffList Exclusive! Get your cat in the Xmas tree!
★ We do the artwork! Just send a clear photo for us to work with
★ Want something different? Just email us and we can do some photo magic for Xmas!
★ Large enough for all of kitty's Xmas treats
★ High quality printing
★ 12″ * 9″
★ Cold hand wash recommended
Doesn't your cat deserve his own stocking after all?
#2
Let yourself drift away to a planet of peace in your practice…. one among a galaxy of adorable kitty cats!
★ Original design – exclusive to The FluffList
★ Soft and highly absorbent anti-slip suede top layer
★ High quality digital print for fine detail of illustration in beautiful colours
★ Measures 173cm*61cm for the stretchiest of downward facings *cat* stretches
★ Made from comfortable natural rubber that is 3.5 mm thick
Don't do yoga? Well this mat is also great for Pilates, stretching.. and napping (if you're a cat).
#3
Turn Your Cat's Paw Into Art!
Beautiful artwork to share on social media or to display in your home in honour of its most important resident.
★ A The FluffList Exclusive! Get your cat in the Xmas tree!
★ We do the artwork! Just send a clear photo for us to work with
★ Handmade item
★ Made to order
★ I nstant Digital Download
★ 3 file options: Instagram square (low res), Print Quality A4 or A5 (please enquire for larger or custom sizes)
★ Step 1: Select Format
★ Step 2: Leave us a message at checkout (email askmeow@theflufflist.com.au) with colour and font choice, your cat's name and breed/size and whether you want a heart motif in paw.
★ Step 3: Send us a clear picture of the paw print (water on dark paper or snow print work well) or paw (if not too hairy!) by email. Please try to get entire paw clearly. Smartphone photos are good enough. We will let you know if there are any issues with the files and work to resolve them with you
★ Step 4: Watch your inbox! Your art will soon be ready to view!
Doesn't your cat deserve to have his name in the limelight?
Can ship worldwide upon request at Xmas
'TIS THE CHEESE-ON TO BE JOLLY
With the ultimate feasting season just around the corner hungryhouse has created world's first burger made ENTIRELY from cheese
Any cheese lover worth their brie knows that Christmas is the time of the year to indulge in the most decadent food items – with the colder days and longer nights meaning even the stinkiest of bishops and reddest of Leicesters are fair game.
This year, to help fromage aficionados across the land embrace their one true love, hungryhouse is unveiling the most exciting food development since grated cheese: The Ultimate Cheese Burger.
The creation includes a whopping nine different cheeses – with the lettuce to the bun, and everything in-brie-tween, made of 100% cheese. You feta believe it!
Available to order on 29th November only, the £14.99 Ultimate Cheese Burger consists of a mature cheddar cheese 'bun' with mozzarella 'seeds', a soft creamy Camembert 'patty', baby bel 'gherkins', and strong red Leicester cheese 'tomatoes'.
The unbrie-lievable burger is topped off with German smoked cheese 'onion rings', Stilton cheese 'relish,' and layers of nutty Edam and American cheese 'lettuce'. The world's cheesiest cheese burger is too Gouda to miss!
The Instagrammable Ultimate Cheese Burger acts as the perfect hipster cheese board, set to impress guests much more than the boring, traditional cheese board setup. Whether at a friend's Christmas gathering or having a quiet night in, it's set to be a real crowd cheeser.
The Ultimate Cheese Burger is limited edition and feeds up to four people. It can be available to order directly from the hungryhouse shop at £14.99 on 29th November only, to arrive on 1st December, whilst stocks last. To order please email hhshop@deliveryhero.com.
Pillowcase Studies.
A Pillowcase Study is the world's first academic pillow case which allows the sleepy scholar to study while they sleep!

Fall asleep on the "Art History" Pillowcase Study and understand the difference between impressionist and cubist art. Dose off on the biology Pillowcase Study and wake up knowing the difference between animal and plant cells.
There are 9 different subjects ranging from political science, mathematics, drama, and psychology. A Pillowcase Study is this year's holiday MUST have item. At $25 USD per, this Made and designed in Brooklyn NYC product will be a smash hit for anyone looking to spruce up their home and dorm room decor.
Pillowcase Studies is the perfect gift for academically inclined parents and students at the right price! Etsy https://www.etsy.com/shop/PillowcaseStudiesAmazon https://www.amazon.com/s?ie=UTF8&me=A1FROUBL3S4XNH&page=1
Pillowcase Studies is being featured in a back to school segment for ABC News, and has been featured in Fox News, Crains New York Business, CBS Money Watch, The Huffington Post, Scientific American, Yahoo News, and many more!
www.pillowcasestudies.com.
Wigan Warriors to kick off the season with prestigious extended Sealy sponsorship deal
Sealy UK become an Official Kit Sponsor and Major Partner of the Wigan Warriors
Extended sponsorship continues to underpin Sealy UK's 'World of Sport' campaign
Exciting programme of activities scheduled throughout the year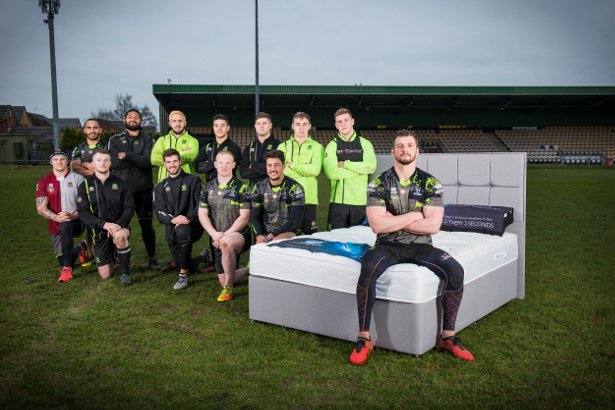 Sealy UK is today announcing a major new sponsorship deal with rugby league club, Wigan Warriors, that will see the bed manufacturer become one the club's official 2018 kit sponsor's and an Official Major Club Partner.
Following a hugely successful first year of sponsorship, which kicked off in January 2017, Sealy is now set to extend the partnership, in doing so significantly building its profile in the region and nationally.
First appearing on the famous Cherry and White kit when Wigan defeated Warrington at Old Trafford to become the 2016 Super League Champions, the iconic Sealy logo will appear on the playing shorts of all Wigan Warriors Representative teams including the Men's Super League Team, Wigan Under-19s, Wigan Under-16s and for the first time in 2018, the Wigan Women's Super League Team.
Continuing the role as the team's official sleep partner, the bed manufacturer will continue to work closely with the players to ensure all their sleep needs are attended to, while strengthening its working relationship with the club, its partners and fans by delivering an exciting engagement programme of match day activations.
Sealy will also deliver a number of creative brand activations throughout the year, including supporting the players with innovative sleep aids, as they embark on their tour of Australia in the New Year.
The new deal underlines Sealy's commitment to its ongoing 'World of Sport' campaign, which recognises the link between good quality sleep, and sporting excellence. With a sizeable fan base in Cumbria – the location of Sealy's head office – and a team of players that place huge emphasis on rest and recovery ahead of all matches, Wigan Warriors continues to be an obvious choice for the leading bed brand.
Highlights from the first year of sponsorship, include the provision of a 'recovery' bed in the club's training ground, as well as supplying all players with top-of-the-range Sealy beds to assist with rest and recuperation – something that was particularly crucial in the case of players John Bateman and Sam Tomkins who credited quality sleep alongside intensive physio for their speedy recoveries.
It was not only the players who benefited from partnering Sealy last year, Wigan's loyal fans were surprised with an April Fool's Day training video, as well as a hugely successful 'comfiest seat in the house' competition, which saw two fans win the chance to watch a Super League clash from the comfort of a king-sized Sealy bed, complete with match survival kit.
Sealy's marketing controller, Holly Housby, said: "After a hugely successful first year we're delighted to be extending our partnership with such a successful and charismatic club for a second year.
"Our philosophy of helping people achieve a good night's sleep is shared with the players and management, who all understand and have seen first-hand the value and major impact a restful night's sleep can have on both the body and mind. We're excited about building on last year's successes and are very much looking forward to rolling-out a series of planned activities which will further support the players and engage with the club's vast fan-base.
Sealy wish the team the best of luck for the coming season and are proud to be helping the players to achieve their full potential."
Kris Radlinski, Executive Director at Wigan Warriors, said: "With rest and recovery being a critical part of high-performance, the partnership with Sealy has been invaluable this season following an unprecedented number of injuries. The earlier than expected return of Sam Tomkins and John Bateman, who were crucial contributors to our Challenge Cup run to Wembley, is an example of the positive impact our relationship with Sealy has had on our programme. We are thrilled to not only continue our relationship with Sealy, but to have them even further engaged with the Club and our fans, which I have no doubt will continue for many years to come."
Dan Burton, Commercial Sales Manager at Wigan Warriors, added: "From the outset, there was a clear alignment between our respective philosophies, values and market approach which have become only more evident as our relationship has grown. With some exciting activities and ground-breaking innovations planned as part of our 2018 campaign, we are delighted to have Sealy on board as Major Club Partners and look forward to building on what is already a fantastic relationship with the Worlds Number 1 bed brand".
Sealy's World of Sport campaign aims to make the connection between an outstanding night's sleep and sporting excellence. To date, it has worked with a wide range of sporting legends from David Haye to Linford Christie, Frank Bruno and Burnley FC.
MERRY COACHMAS!
NATIONAL EXPRESS AND UNiDAYS SPREAD FESTIVE CHEER BY DRIVING HUNDREDS OF STUDENTS HOME TO THEIR FAMILIES THIS CHRISTMAS FOR FREE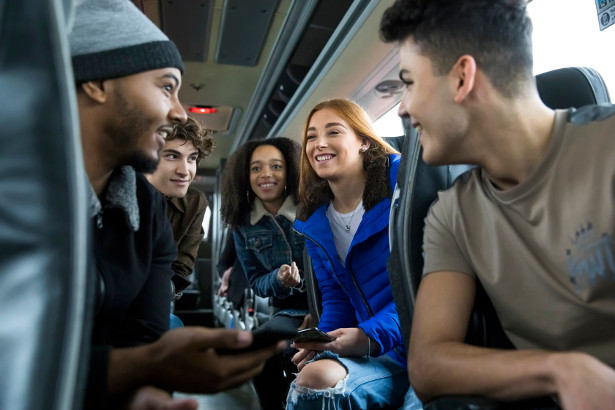 ● The UK's largest coach operator, National Express and UNiDAYS, the world's biggest student discount platform, are joining forces to help hundreds of young people to get home to their families and friends this Christmas…for free!
● Research released today by UNiDAYS reveals that over a quarter of a million[1] students don't have enough money to make the journey home
● Almost half (42%) will be asking their parents to cover the cost of getting home
● In addition, 63% of students can't afford Christmas presents for their family
● To claim free tickets to travel home to any one of the 800 locations being served by National Express this Christmas, students simply need to visit www.myunidays.com and register their details to be in with a chance
This year, National Express is teaming up with student affinity network UNiDAYS, to offer hundreds of its student members free coach travel home for the holidays. Research reveals that one in six can't afford to make the journey home and nearly half the student population (41%) feel they're under financial pressure at this time of year.
Polling 1,200 students from its network, UNiDAYS also revealed that 44% of students are having to make alternative financial arrangements to pay for the trip, including almost one in ten (9%) of students using their overdraft or credit card to pay for travel, whilst a whopping 42% are calling on the 'Bank of Mum and Dad' to cover the cost. 18% admitted they didn't know how they will finance getting home.
But help is at hand! To claim the free tickets, students simply need to visit www.myunidays.com, find the tile that links through to the give – away and register their details to be in with a chance. Those lucky enough to receive tickets will be notified on 4th December with a code to redeem on the National Express website. Those that enter and are unsuccessful will receive an exclusive UNiDAYS code for
extra discount on their tickets home with National Express as a Christmas bonus so everyone's a winner.
Mai Fenton, EMEA Marketing Director at UNiDAYS said "Money is always top of the list of concerns for our students. However, at the end of term with loans running out, and Christmas around the corner,
we know that thousands of students across the UK will be worried about how they will afford to get home for the holidays to see their friends and family.
We're delighted to be able to sprinkle some festive cheer this year by teaming up with National Express to offer hundreds of hard-working students the opportunity to get home in style and in comfort – for free."
National Express Coach Managing Director Chris Hardy said "We know students are very cost conscious so we're happy to work with UNiDAYS to help get them home and back with their families at this special time of the year.
"Passengers can travel on our unrivalled national network serving all major university cities, whilst enjoying a guaranteed seat with air conditioning; films, TV and magazines through our complimentary onboard entertainment VUER app; and all importantly for the 'always connected generation', power sockets."
T&Cs for Free Journeys
Bookings must be made at least 3 days before your outward travel date.
Christmas Day journeys, journeys to events and special services are all excluded from this promotion.
Offer is only available online.
Offer cannot be used in conjunction with any other offer including Coachcards.
Offer is not valid on Hotel Hoppa or any third-party coach or bus operator services, or where accommodation, admission or ferry travel is included within the fare.
No cash or other alternative will be given.
Valid for travel until 20 Dec 2018
All tickets are issued and all passengers are carried subject to National Express' General Conditions of Carriage.
Lasko CD09250 Ceramic Heater with Adjustable Thermostat, $32 AVAILABLE ON AMAZON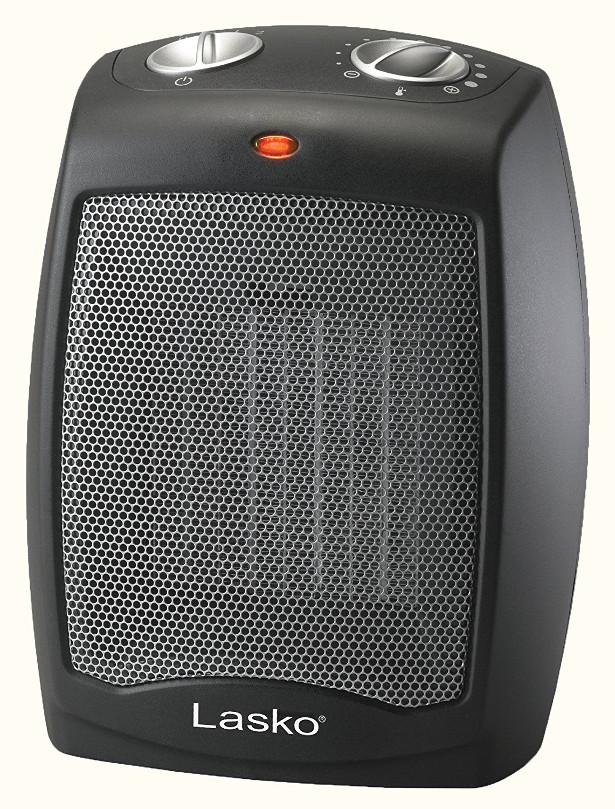 Model 754200
Stay warm all winter with this personal heater with an adjustable thermostat that adds quick warmth with fan-powered delivery. Three quiet settings let consumers choose the perfect warmth option for their space and an easy-grip carry handle lets you move the heater from room to room. Built in safety features include automatic overheat protection, exterior stay-cool to the touch, ceramic element is self-regulation for enhanced safety.
Lasko's Bladeless Ceramic Heater, $99
Model AW315
This heater comes with exclusive heat channels for long-range heat projection, built-in safety features to keep children from harm, EZtouch controls, and a remote control that gives consumers control over their climate without getting up from their couch or bed. This heater also includes:
· An adjustable thermostat with an 8-hour auto-off timer
· Widespread oscillation that heats the entire home, dorm, or apartment
· Two quiet settings (high heat, low heat, and auto)
Lasko's Ceramic Bathroom Heater, $35
Model CD08200
Compact, but mighty with three heat settings, a safety plug, and automatic overheat protection, this ceramic heater is ideal for those chilly mornings! Whether consumers are taking a quick shower or relaxing in the tub, this self-regulating heater ensures that temperatures in the bathroom are warm and toasty. This heater also stays cool to the touch with an automatic one-hour shut off for safety.
Lasko Ceramic Heater with Full-Circle Warmth, $70
Model CT22360
This electric space heater in a tower design provides full-circle warmth to any room with the ability to warm areas up to 300-sq ft. Large digital display with user-friendly comfort select® controls, thermostat and multi-function remote control make it easy to adjust 2 heat settings. Overheat shut-off automatically turns the unit off if it becomes too warm, and cool-touch housing ensures it remains cool to the touch to protect children and pets from burns. Easy-grip carry handle allows for quick portability from room to room and on-board storage conveniently holds the remote, so you'll know right where to find it when you need it.
List of 12 Unique American-Made Gifts & Decor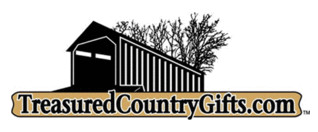 I came across this inquiry, and wanted to respond on behalf of Treasured Country Gifts, an e-retailer of country style gifts and American-made products, which has just released their "12 Things You Need for Christmas," a resource to help home décor enthusiasts and lovers of all things American-made with gift and home shopping this Christmas season.
"12 Things You Need for Christmas" showcases Treasured Country Gifts' top 2017-18 items and accessories to personalize your home during the holiday season and into the winter months. Like all of Treasured Country Gifts' products, each of the items shown is made in American by local Pennsylvania artisans and businesses. I thought that perhaps one or more of these unique items would be a great fit for the Grandparents category for your Christmas Gift Guide.
Give your Christmas tree a simple and natural look with the Iron Reindeer Ornament, Santa Face Ornament, or Tin Candy Cane. Hand-painted on natural bark wood, each Santa Face Ornament is a one-of-a-kind decoration or gift, and the Tin Candy Cane, which stands 18", is predrilled for easy hanging on Christmas trees or front doors.
Additional seasonal items include the hand screen-printed and sewn Santa Pillow, the light-up Snowman Gourd made from a hollowed gourd and hand-painted, and Iron Sled or Star Candle Holders, perfect for dressing up dining tables or mantles. The all-natural Sugar & Spice Soaps are only available during the holidays, and contain blends of sweet orange, clove essential oil, and a touch of cinnamon. Ten percent of each soap order is donated to charitable causes.
The list also features a number of products that can be used in your home throughout the winter months. Enjoy the look and scent of the handcrafted Vanilla Spice Candles, or start your day with energizing peppermint with the Peppermint Soap Gift Box. Each box includes a 4 oz. bar of handcrafted peppermint soap and lip balm, a natural wood soap dish, and a hand and cuticle salve.
For foodies and those who enjoy entertaining guests, Treasured Country Gifts includes the Mason Jar Pour Lids and Cherry Wood Cheese Board. The jar lids allow for easy pouring and drinking, from 16 oz. mason jars and make unique stocking stuffers for friends or family. Made for preparation and presentation, the cheese board is ideal for slicing and serving cheeses and charcuterie or for displaying as kitchen or dining table décor.
The £20,000 Charitable BOOKINGS Giveaway !
To celebrate #givingtuesday and the season of goodwill we are donating an additional £20,000 in unrestricted funds to good causes.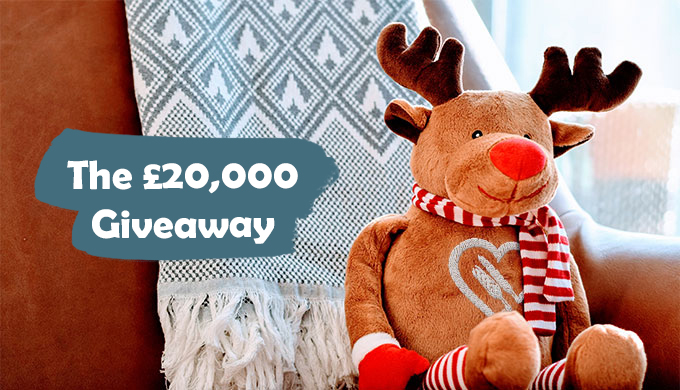 From midday today we will give £1 to charity for every person that downloads the free CHARITABLEBOOKINGS App. We're going to keep this special promotion up and running until the entire £20,000 has gone to good causes!
CHARITABLE BOOKINGS is the revolu onary booking app that gives back to charity at absolutely no cost to individuals.
When making a booking through charitablebookings.com from a growing list of over 8,500 UK restaurants or 250,000 hotels world wide, £1 for every diner in the party will be donated by the restaurant to a charity of the booker's choice or £1 for every guest per night with our hotel bookings.
Its simple, you book, we donate.
Customers can choose one charitable cause close to their heart every me they make a booking from a list of over 7,500 UK registered chari es, from local projects to global endeavours, suppor ng a wide range of causes including educa on, the elderly, health, the environment, veterans, the homeless, animal welfare, the arts, children's wellbeing and many more…
Already from bookings alone we have generated funds and awareness for good causes including £2,173.00 for the Helen & Douglas House children's Hospice, £722.00 for the Brain Tumour Charity and £1,496.00 for Hospitality Action.
This really is the app that gives back for free!
littleBits, award-winning electronic building-blocks, are offering 6 inventors the chance to win a range of prizes including: a spending spree at Disney, an R2-D2 replica autographed by the Case of Star Wars: The Last Jedi OR a family trip to San Francisco with a VIP tour of Lucasfilm! You will also get $500 to spend at littleBits.cc.
How to enter?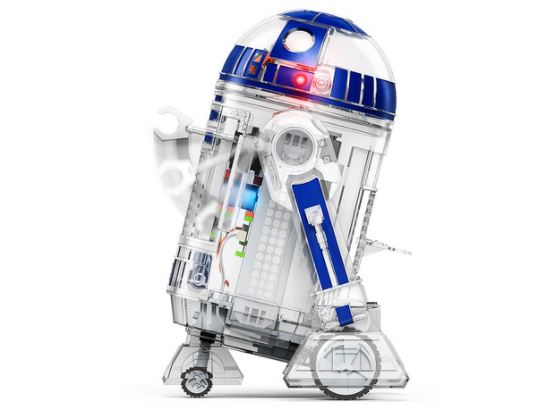 1. Create your very own unique Droid – you can reference any Disney or Lucas film Story! Other film references won't be accepted.
2. Film a video introducing yourself and your Droid and what it does.
3. Log in, choose your category and submit up to 10 Droid for more chances to win.
The competition can be found at the following link: https://www.littlebitscompetition.com/
Hoka's NEW SS18 Men's Collection
Hoka's latest SS18 men's collection below, is arguably the brand's best yet!
The collection consists of Fly, neutral, dynamic stability, ATR, Trail and EVO Competition shoes and more.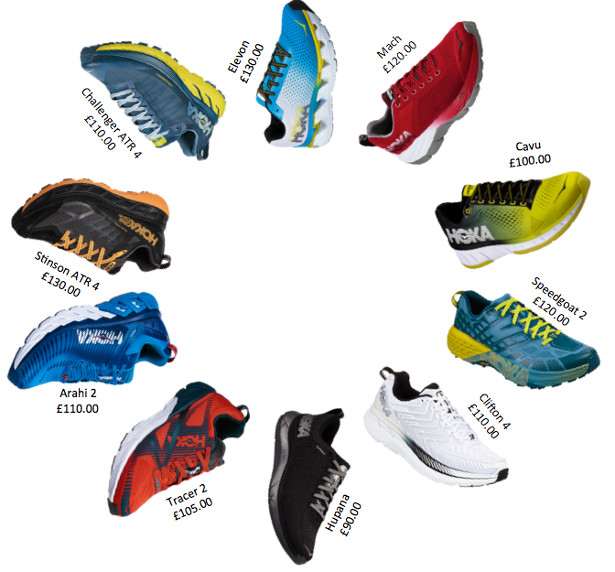 WORLD RUGBY LEAGUE REBELS POSE THE QUESTIONS
The current growth strategies of international Rugby League have been called into question by the formation of a rival, fledgling global federation dedicated to promoting debate about the future of the 13-a-side code.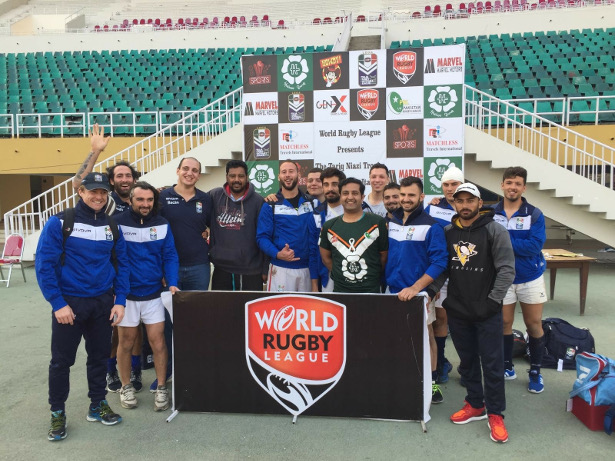 Whilst the 14 nation Rugby League World Cup approaches its finale, the breakaway World Rugby League, founded in 2016 by representatives of the sport from Greece, Italy and Pakistan as well as several 'observer' nations, recently presented its credentials to the Switzerland-based Sport Accord organization attached to the GAISF (Global Association of International Sport Federations).
Recently appointed WRL President and head of Rugby League in Greece Tasos Pantazidis commented: "The globalization of Rugby League, has always been one of the most crucial institutional issues about our great sport and it comes into sharp focus during a World Cup.
"New and emerging nations taking up the sport are increasingly calling for serious steps forward in the recognition of Rugby League from International Organizations like SportAccord and the International Olympic Committee. The WRL is a platform for that debate.
"A growing number of national Rugby League governing bodies, fully recognised by their own individual national sporting authorities, have opted to align themselves with the WRL due to our approach to the development and growth of the sport.
"We were invited by SportAccord for talks about the recognition procedure and the feedback so far has been outstanding. Unfortunately no such dialogue is taking place with the established international Rugby League body (IRL) and this will affect the integrity of our sport going forward," added Tasos, one of three key players on the WRL board together with Secretary General Pierluigi Gentile from Italy and Vice President Ikram Butt, the first Muslim to play international Rugby League for England as well as being a Pakistan rugby union international.
Tasos went on: "Rugby League deserves to be recognized and a new vision about the future of the sport is now clear.
"The first key factor is the rivalry issue. We believe Rugby League representatives have to find common ground with rugby union. We fully understand the controversial nature of this strategy but it makes complete sense on so many levels. It is the 'elephant in the room' that stands in the way of real growth and development of Rugby League.
"We cannot turn back the clock to the 1890s. We must deal with the current context and many of our sport's governing bodies are finding barriers in their way due to existing cultural allegiances adopted by our established international governing body.
"The second big issue is that we need to understand that the current approach of putting some names and flags on the map is not the way forward. This is a short sighted and shallow platform for growth that is alienating many within our sport.
"SportAccord and the GAISF calls for national governing bodies (NGBs) to be recognized by their own national Olympic Committees.
"There are numerous cases where groups of people claim that they have Federations or Associations but in practice, they are not recognized by anyone.
"In these cases people have to understand that recognition by the National Highest Sporting Authorities is the most important issue. In order to be recognized Rugby League must have 40 recognized NGBs and we all know that it hasn't," added Tasos.
Ikram Butt, founder of the British Asian Rugby Association (BARA) and a founding member of Pakistan Rugby League commented: "This is all about laying the foundations for the growth of international Rugby League by building sustainable partnerships that facilitate increased participation.
"The WRL is categorically not about wrestling away sovereignty of the game but doing what is in its best interests based on the growing number of national associations who are finding that the current approach is simply not fit for purpose.
"The World Cup showcases the very best that the game has to offer but I want to see it develop and grow on a much more stable footing.
"A recent match held at the world famous Jinnah Stadium in Islamabad between Pakistan and Italy attracted over 5,000 and demonstrated the bridges that can be built. I've always been about building bridges," added Ikram who is working on a rematch as well as planning for a 'rebel' World Cup 9s involving WRL member and observer nations.
Tasos summed up "In conclusion the WRL realize that co-operation and the strengthening of the domestic game are the most important factors in the future of our sport.
"We must follow the examples set by the most popular sports internationally and copy their practices of equality, fairness, justice and expansion. Rugby League cannot be allowed to exist in sporting isolation, cut off from valuable resources and organisations.
"We need the debate to happen with all parties and believe the WRL is a good vehicle to achieve that."
IDEAL GIFTS UNDER $50 FOR DISCERNING WOMEN & MEN FROM LA DIFFERENCE COSMETICS
LDC's Bestselling Duo's in Festive Mug for only $40!

Women's: LDC Cucumber Eye & Lip Cream + Neck Men's: LDC Hydrating Serum with Squalane and
and Décolleté Cream Hyaluronic Miracle Cream
Boca Raton FL; November 15, 2017 – Great skincare duos under $50 for both men and women in a festive holiday mug from La Difference Cosmetics (www.ladifferencecosmetics.com) are here! La Difference is excited to announce that for just $40, travel sizes of their best-selling products for both men and women are packaged as holiday specials.
Women's Gift includes mug and:
LDC Cucumber Eye & Lip Cream(travel size) provides generous skin nourishment and hydrating qualities. It also stimulates collagen growth, and, importantly, reduces wrinkles and face lines to restore a youthful and energetic appearance.
The Neck & Décolleté Cream (travel size) is a skin tightening wonder that uses peptide ingredients to improve and maintain skin elasticity for a more youthful and tighter appearance.
Men's Gift includes mug and:
The Hydrating Serum for 40+ with Squalane(travel size) is a pure moisturizer that helps dry and irritated skin. The moisturizer is derived from the bountiful goodness of olives. It has multiple benefits, including smoothing men's beards and dry patches, helps soften wrinkles, and is both odorless and stain-free.
Hyaluronic Miracle Cream (travel size) contains a powerful blend of moisturizing and antioxidant ingredients to ensure the skin remains hydrated and well-balanced to prevent signs of aging. It also works with promoting the collagen in skin.
About La Différence Cosmetics
La Différence Cosmetics™ was founded with one goal: to provide consumers with the best professionally formulated anti-aging skin care products. La Difference Cosmetics™ luxury creams diminish signs of aging while nourishing skin with the most natural and effective ingredients available. Created in a scientifically advanced laboratory, their products use clinically proven-ingredients that work on a cellular level to provide instant rejuvenation and hydration of the skin, while powerful tightening actives work to reduce visible fine lines and wrinkles. La DifférenceCosmetics™ products are made in the USA and manufactured in a state of the art FDA approved laboratory, by a team of highly experienced chemists.
http://www.ladifferencecosmetics.com
Men's:http://www.ladifferencecosmetics.com/product/holiday-bundle-mens/
Women's:http://www.ladifferencecosmetics.com/product/holiday-bundle-womens/
ALDI JOINS THE CHRISTMAS RACE WITH NEW PREMIUM TOY COLLECTION
– Including Land Rover and Jaguar Ride On Toys –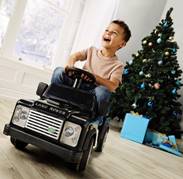 New for this year and just in time for Christmas, Aldi is widening its gift offering with a new selection of premium ride on toys, including a lifelike pony plus an officially licensed Land Rover and Jaguar. Available online from 26th November and in-store from 30th November, shoppers can order from www.aldi.co.uk/c/specialbuys/toys for an extra-special gift this Christmas!
This delightful Ride On Pony (£129.99), available exclusively online, has a high-quality plush body so it feels like the real deal! There's no need for batteries: simply ride and fall in the faux fur leather saddle to move the pony's legs and use the handles to guide the pony in the right direction – wheels on the feet make it easy to gallop forward. Available exclusively online, this authentic pony is suitable for four year olds and above, and, by saddling up, is the perfect way for them to improve their balance.
Aldi's Ride On Land Rover (£74.99) offers hours of fun for the little ones this Christmas. Easy to operate and steer, this officially licensed toy is brilliantly detailed and authentically designed. Available in sleek black, the Land Rover has a maximum speed of 3mph, an MP3 facility to blast out the tunes and even an electric horn!
Or, kids can mimic their parents this Christmas with this Ride On Jaguar (£59.99). The car features working headlights and rear lights and is an official miniature replica of the original – simply press the accelerator for speeds up to 3mph and release to stop at any red light.
Julie Ashfield, Managing Director for Corporate Buying at Aldi comments: "We're thrilled to be offering families the chance to go all out this Christmas with our quality range of premium toys. It's the first time we'll be selling both the Land Rover and Jaguar toys as well as the unique Ride on Pony and we're hopeful they'll attract both Aldi-lovers and new fans alike."
The Ride On Toy range is exclusively available to pre-order online from 26th November, but be quick – once they're gone, they're gone!
PONY RIDE-ON (Available Exclusively Online)
£129.99
6v Ride On Land Rover
£74.99
6v Ride On Jaguar
£59.99
The Enevu CUBE is an amazing little multi-use light that shines brighter than you'd expect from its size.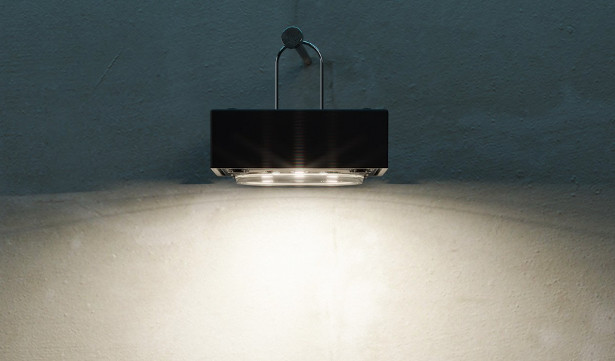 The CUBE is powerful enough to light up an entire room yet small enough to fit in any pocket. It has multiple color settings which make them great to fit any theme. There is three levels of white brightness that can be used for anything from handheld lights in the outdoors to working on home projects!
I personally have used them on my bike at night. My dad loves bringing the CUBE on his boat rides in case he needs a light to check the engine or look for any skis underneath in storage. I have used my CUBE for a makeup light as well, reading lights and more!
The CUBE has a setting that runs through every color in the rainbow and when you find one you like you can set that color. The CUBE has a hidden "hook" so it can be carried or hung upside down from a pergola or outdoor strings, or if you're like me and have a dog it's great to see them at night!
A lot of people use them as candle replacements or to add mood lighting to a room.
Hanga
Hanga really does change the way you hang and care for your clothes. Designed by a man, for men (and even women!) No more shoulder nipples – no more cheap wire hangers! The Hanga is also my lazy girl hack because I can easily grab my clothes or put them on the hanger without it having to leave the rod.
I have packed mine before in my luggage when I travel that way I can hang a nice sports jacket or dress and not worry about the cheap hotel hangers. Let's face it, we want it to sustain our clothing's wear.
It's easy to take clothing off (never leaving the rod) and easy to glide clothes on to the Hanga AKA great for sports jackets, nice dresses etc.
Great thing about Hanga, is that it has history! A former football star created this and designed it because he constantly heard about guys in the locker room having their jerseys look awkward or their sports jackets with the "shoulder nipples".
www.theeducationaltourist.com is about traveling with the family and making it educational.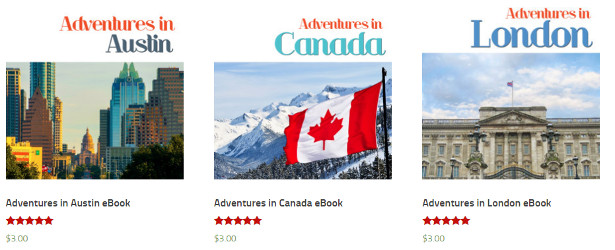 As a former educator I know how important it is to keep the kids busy and occupied on a long journey to keep everyone happy. In addition to keeping the kids occupied, teaching them about a destination gets them ready to learn more about the trip and keeps them engaged. No more whining!!
I have written 13 destination specific travel guide books to be used with elementary school aged kids who are traveling or just want to learn about a destination. These ebooks are full of fun and interesting information and fun activities. Great for traveling families, homeschoolers, and daydreamers!
Look here to see the entire list of travel guide books – ALL kid tested and mom approved.
Natalie Tanner, The Educational Tourist
www.theeducationaltourist.com
COLD & BLAC: THE UK'S FIRST COFFEE LIQUEUR MADE USING PIONEERING FOUR STEP COLD BREW PROCESS
Produced in a container in Dalston Junction, London in what could be the smallest distillery in the world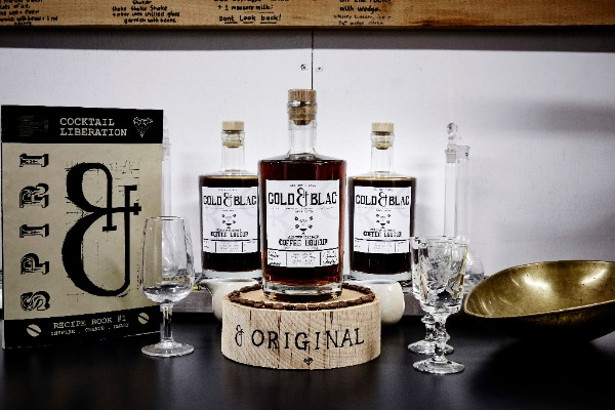 Tem Mellese has been perfecting a Sugar-Free, botanically infused coffee spirit like nothing on the market. Cold & Blac is the UK's first coffee liqueur made using a pioneering four step cold brew process. See further information HERE. Images HERE.
Playing on the theme of "Cocktail Liberation" Tem Mellese takes coffee and drinking to an imaginative space by blending an array of botanicals, wild berries, cacao, speciality Ethiopian coffee beans and organic, natural sweeteners. This is a unique liqueur that accurately presents the real dynamic behind the authentic coffee flavour.
Cold & Blac is without the influence of traditional industrial additives or any processed cane sugar: two key production ingredients that actually mask and degrade authentic flavours. With this the true essence and versatility of speciality coffee; its layers, notes, hints and suggestions. Great coffee, if anything, is a subterranean Romance. Full of hidden implied suggestions and enveloped in endlessly captivating darkness.
Caffeine and coffee cannot effectively be extracted using alcohol as there is a complete molecular degradation due to a process called oxidisation. So, if you would like to experience a truly authentic, completely handcrafted coffee spirit, do not miss the chance to get Cold & Blac. Sold all over the world but now it's time for it to come home, to stay.
Sip it neat, or make cocktails that are a genuine flight of fancy over this festive period… 100% hand produced.
River City Leather wallet.
https://flagship.market/men/product/card-wallet-no-2-6182.html
A great gift because:
No sizing is necessary
Handmade in Ohio
Mid-tier price point
From an independent designer, so unique while supporting small business
This item is available at the Flagship Market website.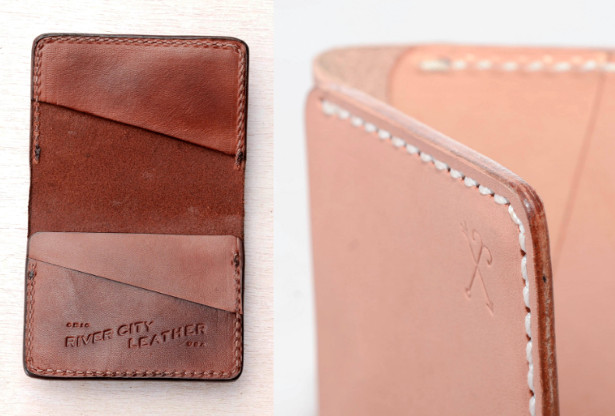 Our Fur Baby Boutique has partnered with animal shelters for the 2017 Holiday Season.
ourfurbaby.org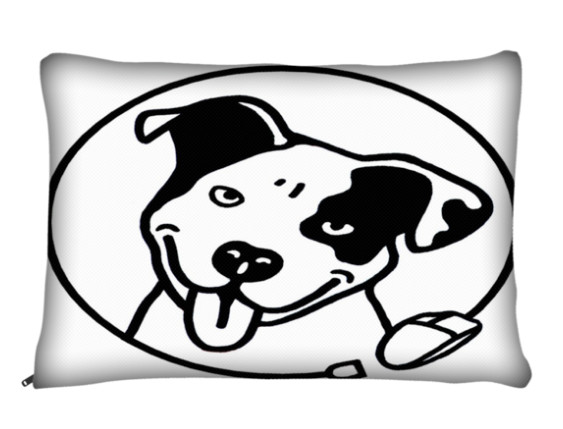 Holiday cookie tins!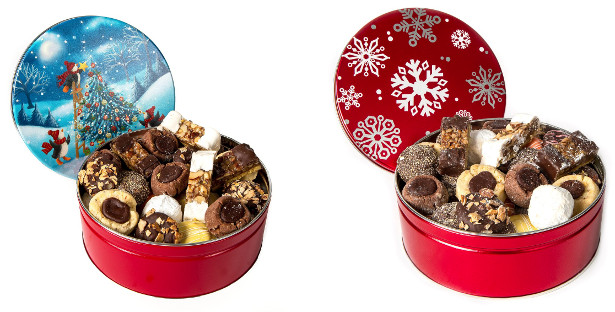 The holiday season is upon us, and what better way to say, "Happy Holidays" than a delicious tin of Christmas cookies from the legendary Freed's Bakery in Las Vegas?! As seen on Food Network's show, "Vegas Cakes", treats from Freed's never disappoint! They are selling and shipping these holiday cookie tins anywhere in the U.S. this season.
Freed's Bakery cookie tins are the tastiest gifts to give this season and are available at https://freedsbakery.com/collections/cookie-tins, priced at $24.95!
Gifts including a weight loss book, monstertruck appearance and gifts for frustrated drivers.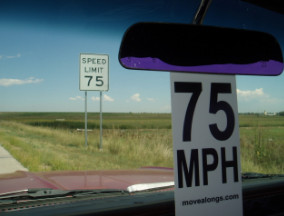 1.. Drivers getting to the rugby match, teenagers,gifts for him. I can open the road sothey can stretch the ponies. Mymovealongs http://movealongs.com/ hangtags are meant to clear the left land and keep traffic flowing. This set of ten hang tags is the perfect giftfor those hard to find recipients. Theygo well with most anyone who has a driver's license.
2. Health and fitness gifts: Why go to a gym whenyou can lose weight and become fit while enjoying life? My weight loss book shows you how! "Secrets of an Over 50 Former Fat Man"https://weight-loss-over-50.com/
3. For parents parents and grand parents: Storybooks that make great stocking stuffers. Books: http://www.minimonstertruck.com/childrens-books
4. Why not have a monster truck appear? I can even write the child into a story ormovie! I tour nationwide signing books,appearing at birthdays and family gatherings, and giving train rides with REALmonster truck! Ride service and crowdfundingcampaign for personalized books: http://www.minimonstertruck.com
INSPIRED ENDURANCE
It takes months of training for a marathon, triathlon or ironman… then it's over in a matter of hours. But runners can create lasting memories of their hard work with beautiful quality jewelry from Inspired Endurance.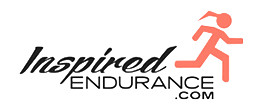 Made of genuine sterling silver, Inspired Endurance custom pendants and beads are a durable and elegant way to honor your athletic achievements. For anyone in your life with a passion for running, it's a gift they'll cherish for years to come.
Choose from a variety of designs displaying 5K, 13.1, 26.2, duathlons, triathlons, ultra races and Ironman distances. The charms can be individually engraved with a meaningful message or race details. The race distance beads can be worn with Pandora, Chamilia, Troll and Biiagi bracelets. And custom pieces are hand stamped, so no two are alike.
Shop by race, style or collection at www.inspiredendurance.com.
CUFFITS-
Don't want to keep spending money on a variety of cute workout pants?
Then change up your fitness attire with NEW Cuffits!
Customize the look of your ordinary leggings by adding bright and colorful cuffs to the bottom.
Cuffits come in so many colors and fashionable designs that the styling options are endless.
How do they work? Slide each cuff onto your calf and a silicone elastic band holds them in place, even during exercise.
So say goodbye to boring workout gear and overspending – and say hello to Cuffits!
Cuffits are available at www.cuffits.com
And Tippur would make a great Grooming gift…
TIPPUR-
Home manicures are a simple way to pamper yourself and spend time with your kids without the high cost of going to a salon. And whether you're 8 years old or 80, sometimes handling an open bottle of polish can be a little tricky. But Tippur makes doing your nails fun, fast and easy without any worry of making a mess.
This ultimate nail polish accessory firmly holds your bottle of polish at any angle so you can concentrate on polishing without fear of the bottle falling over when you aren't looking. It also helps you reach even more of your favorite color at the bottom of the bottle, so you don't waste a single drop.
Tippur's unique foam insert design accommodates any shape nail polish bottle. By holding it firmly for you, you can avoid messy spills and make home manicures a breeze. ​
Tippur is available online at www.tippur.com.