Unique wine-themed jewelry and home accessories.
Sparkling Vine Design  handcrafted jewelry and accessories for wine lovers!
Pieces inspired by vineyards and vintage style, made to be worn while celebrating relationships and creating memories over a glass of wine. This jewelry and home accessories would make beautiful gifts for you  to give to your favorite wine lover!
Products are available for purchase online: www.sparklingvinedesign.com.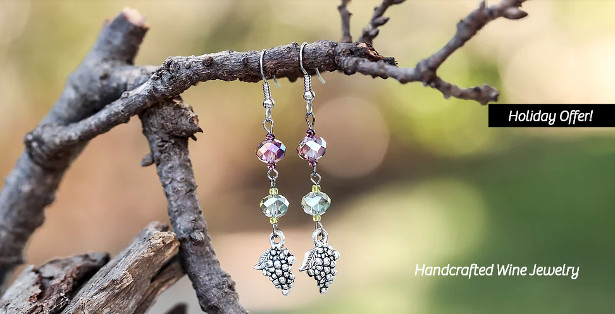 For Mom: Arrow Sheds Spacemaker Raised Bed Garden for $114.99 + Free Shipping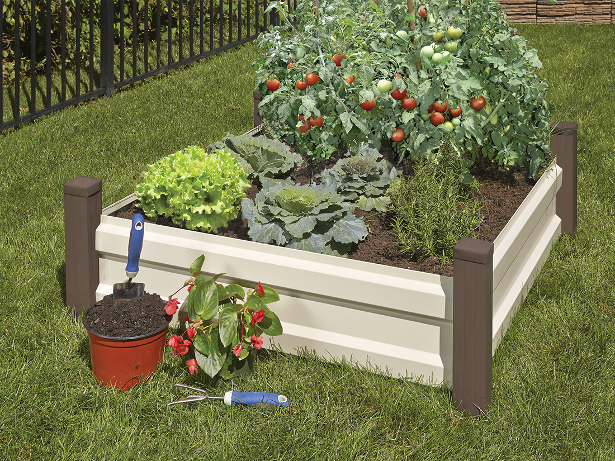 The Arrow Sheds Spacemaker Raised Bed Garden is a unique gift idea for the woman or outdoor/health enthusiast in your life. Whether she's a beginner or expert gardener, this easy-to-assemble unit provides an elevated growing surface, perfect for hassle-free backyard gardening. Give the gift of wellness and relaxation with this fun and easy way to grow herbs, plants, and flowers right in your backyard.
· Easy-to-assemble raised bed garden for growing plants, herbs, and flowers.
· Perfect unique outdoor gift idea that's also a fun and rewarding pastime.
· Portable, durable, steel structure for a high-quality yet inexpensive gardening tool.
For Dad: ShelterLogic Heavy Duty Firewood 12 ft. Rack with Cover for $116.94 + Free Shipping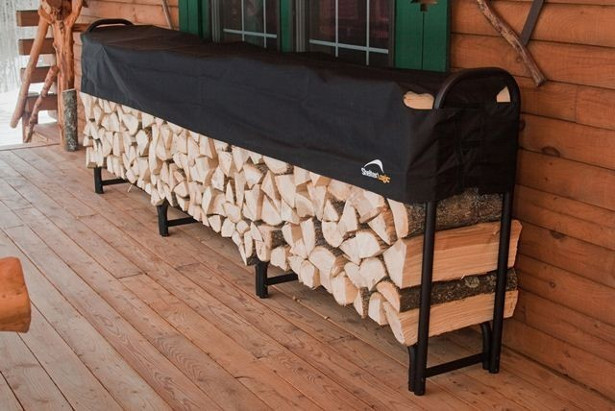 Perfect for the colder season, dad will love a firewood storage rack that protects and stores firewood all winter. Impress the man in your life with a storage solution that greatly improves the quality of your firewood by storing it off the ground and allowing excellent ventilation free from moisture and infestations for the most efficient burning.
· Attractive rack keeps firewood off the ground, eliminating bugs, mold growth, and wood rot.
· Helps firewood season more efficiently in order to burn better.
· Easy-to-assemble, all steel frame with a black powder coat finish.
· Great firewood storage solution for dads or husbands they can use anywhere at home.
Kurrent – Wireless charger + Alarm + 6 ways to charge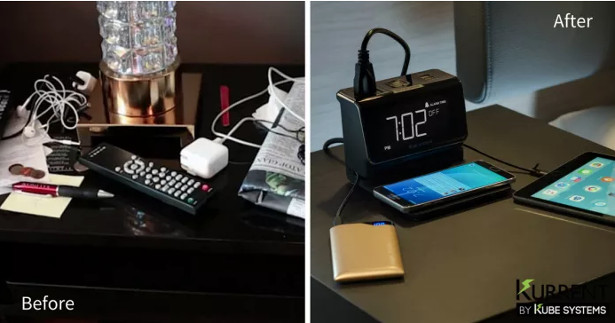 The Kurrent Charging Alarm Clock is now available and the perfect gift for the Holidays. Kurrent was designed by Kube Systems, a company that has made clock solutions for the biggest hotel brands in the industry. If you are looking for a gift for a gadget lover an Airbnb Host, someone who is chronically late or someone who loves all their devices, get the Kurrent Alarm Clock.
At $135, The Kurrent Alarm Clock will charge all your devices with 6 charging ports, Wireless charging (Qi Wireless charging Pad) and wake you up with its smart alarm. For everyone on your list of those with the new iPhone on their Christmas Wish List, Kurrent is the perfect gift!
ALEXI
NEW: North Star Collection
Introducing our gorgeous North Star collection. Prices start from £40.
For high res images or samples please contact Frankie frankie@alexilondon.com
You can still download our Christmas Gift Guide 2017
All pieces are Sterling Silver and plated with 18ct Gold or Rose Gold
Christmas gifts 2017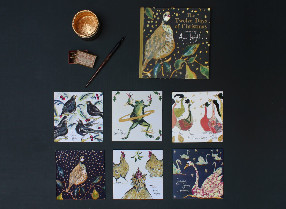 Anna Wright's bold, quirky and fun illustrations of animals are birds are available on a range of products that make ideal presents and stocking fillers. From mugs to calendars and children's books to prints, there is something for all the family. Below are some of our favourites and the whole range can be seen at www.annawright.co.uk
New to the collection this year is a beautiful picture book that takes you through the Twelve Days of Christmas with Anna's wonderfully imaginative illustrations, each page featuring a new characterful animal to accompany the well-known carol. Published by Faber & Faber, it makes the ideal stocking filler for children and you can't help but sing along as you turn the page. (£9.99)
Christmas cards are also available with illustrations from the book, including Seven Swans a Swimming and A Partridge in a Pear Tree. (£2.95 each or £10 for a pack of 5)
Hummingbirds
A signed high quality giclee print of three hummingbirds in the jungle surrounded by green leaves and foliage. Originally painted in pen, ink and watercolour. (frame not included)
Available mounted (50x40cm – £75.00) or unmounted (40x30cm – £65.00)
With our busy lives, a wall calendar is the perfect way to keep organised and Anna's 2018 calendar, Amazing Animals, is a stylish addition to any wall. Each month features a beautiful illustration of a different creature, from bee eaters to butterflies and many more, accompanied by an interest fact on each page. It makes an ideal gift for adults and children alike.
(£14.00)
Anna's bold prints brighten any room and can't fail to bring a smile to your face. 'Love, Love, Love' is a high quality giclee print featuring two flamingos, originally drawn in pen, ink, watercolour and fabric for Anna's children's book, Magnificent Creatures. (frame not included)
Available unmounted (21.5x30cm – £40) or mounted (30x40cm – £45)
Anna's ever popular mug range has been relaunched this autumn with a new sleek and modern silhouette. The bone china mugs are made in the historic potteries of Stoke-on-trent and feature a selection of her best-selling designs; from elephants to butterflies and fish to zebras there is one to suit every character. Choose your favourite or order a matching set for a more personal gift.
(£13.95)
About Anna:
Anna grew up in Dumfriesshire, Scotland and studied at the Edinburgh College of Art. She creates lively illustrations of animals, birds and patterns with pen, ink, found fabric and feathers. She now divides her time between her studios in Edinburgh and London. Craft is at the heart of her business and she champions UK made products where possible. Her collection of prints, homeware, gifts & stationery is always expanding. www.annawright.co.uk
Fit Luxe For The Festive Season
Iffley Road launches monogrammed running wear for Christmas

Nothing says you care like a personalised present and for those who take their fitness seriously, monogrammed athleisure wear will certainly be a winner in the gifting stakes! So head on over to premium running wear label, Iffley Road for the ultimate in custom luxe this winter. Whether you want to add their initials, or even their name – Iffley Road's monogramming touch is sure to delight the man who has everything.
Created by runners for runners, the premium British running wear's philosophy is simple: running should be free, uncomplicated and beautiful. This is represented in a small but carefully refined collection of essential running pieces that are guaranteed to impress even the most discerning gent this Christmas.
High performance fabrics, precision fit and rigorous attention to detail ensures every piece is present perfect. Forget placing ill-fitting and unflattering lycra ensembles under the tree. Iffley Road offers an elegant solution for men who want a capsule collection that seamlessly combines athletics and aesthetics for a kit that works equally as well in the park as in the pub.
Heritage inspired, Iffley Road draws its name from the Oxfordshire track where the four-minute mile barrier was broken in 1954, whilst colours and names across the collection draw note from the running landscape itself. A nod to nostalgia for those who like their wardrobe to tell a tale!
Monogramming costs £15 and takes 5 days. Items can be ordered via www.iffleyroad.com
CHRISTOPHER WARD LAUNCHES ITS FIRST BRONZE TIMEPIECE
A timepiece that could be said to be bespoke for every owner, the new C60 Trident Bronze Pro 600 watches will each be a limited edition of only one, owing to each piece's ability to develop its own distinctive patina.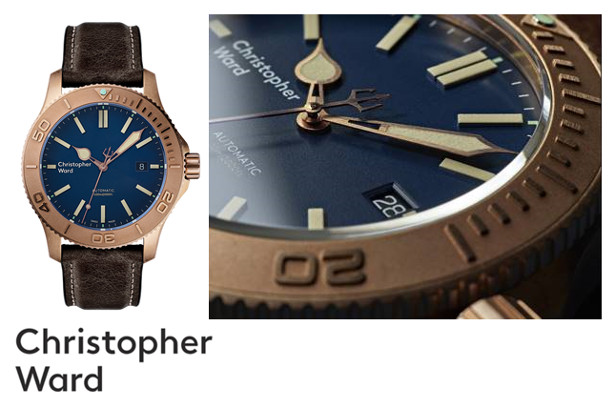 Premium watch brand Christopher Ward is delighted to announce the launch of their first bronze timepiece, the C60 Trident Bronze Pro 600. Because bronze begins to oxidise on contact with moisture, either in the air or on skin contact, each touch from the watch's handler will initiate the aging process; the first finger prints becoming the basis for the development of a patina which will then continue to advance as the watch is worn and exposed to air. The watch is therefore individualised to its owner and becomes its own unique 'special edition'.
Mike France, Co-Founder of Christopher Ward, said: "As Christopher Ward's first bronze watch, and with each piece undertaking a personalised oxidation process, the C60 Trident Bronze Pro 600 is a truly unique addition to the bestselling Trident series. With our characteristic commitment to delivering premium quality without passing excessive costs on to our customers, we are hugely excited to introduce a bronze timepiece that is both steeped in heritage, yet available at a far more competitive price point than usually found."
The first corrosion-resistant metal alloy known to man, bronze was a vital material to ancient warfare and sea faring however the material has only relatively recently been adopted by watchmakers. The first bronze watch cases were crafted as recently as the 1980s, with many watch brands experimenting with the material, particularly for divers' watches.
Due to the complex manufacturing process which requires an extraordinary level of care and attention to prevent the oxidation process from materialising too soon, bronze watches of this quality have previously only been available from brands with an extravagant price tag attached. With their usual diligence, the brand has created a one-of-a-kind timepiece, which will be available at an accessible price point (RRP £795).
Since bronze alloys vary in formula, their coatings have varied effects; some age into copper, others into brown, yellow or green tones. Christopher Ward's bronze, a Japanese-made multi-alloy bronze of copper and tin, ages to a discreet and distinguished copper brown with delicate textured hues for an individual, 'vintage' authenticity. Each piece will also evolve over time as it is handled, for a bespoke finish that is personalised to each individual owner.
The C60 Trident Bronze Pro 600 can be worn up to depths of 600m and is complete with a Swiss made automatic Sellita SW200 movement. The signature Trident case design is expressed in multi-alloy bronze throughout, including the bezel, middle case and crown with a stainless steel backplate. To enhance the unusual metal's colour, the dial is then presented in a deep-hued, marine blue with a smooth-textured matte effect. Hour and minute hands are picked out in light bronze-coloured plating and covered with A-Grade SLN Light Old Radium GL lume paint. The characteristic second hand with its signature Trident counterbalance has also received the bronze-coloured plating to contrast against the marine blue dial. Baton-style, lume-covered indexes then complete the distinguished yet purposeful dial design. To complement the rugged bronze look and dial hue, the C60 Trident Bronze is available with a heavy textured blue canvas webbing strap, with cream-white stitching.
Sparkling Vine Design
Handcrafted jewelry for wine lovers!
Used wine corks or upcycled chandelier crystals as unique pieces of jewelry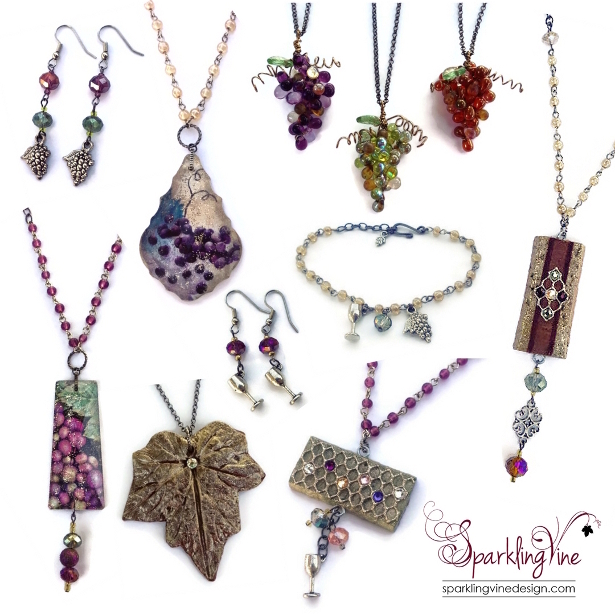 Collections – Cork, Crystal, Structure, Tasting, Harvest, Wine Bar – is intertwined with vineyards and the culture of wine while evoking an old-world feel. A bit of tradition enhanced by progress. Sparkling Vine style is vintage with a modern twist, connecting the past with the present. Jewelry inspired by vineyards and vintage style, made to be worn while celebrating relationships over a glass of wine. Designed and crafted, each one-of-a-kind piece designed by hand, online shop: www.sparklingvinedesign.com

No white Christmas for kids under 7 years old?
Insta-Snow, winner of Science Toy Awards 2017, creates fluffy snow for all to enjoy!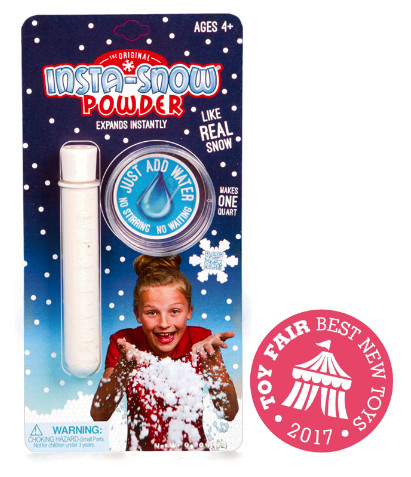 It's seven years since the last widespread white Christmas in the UK, according to the MET Office. So, if you are under 7 years old you may not have played with or even seen snow! However with Insta-Snow®, kids of all ages can experience the magic of playing with snow, no matter what the weather outside. Simply add water to the special powder and it expands, like magic, in front of your eyes to create fluffy snow.
In fact, snow is getting rarer in most parts of England. Between 1981 and 2010 there were only 2.5 days of snow (which didn't necessarily stay on the ground) as opposed to four to six days between 1961 and 1990 (MET Office). So the odds of kids playing with snow is decreasing with each decade on show. With Insta-Snow, kids anywhere can feel and play with snow and even learn some science too!
Winner of the Science Toy Awards 2017, Insta-Snow creates the magic of real snow, with the added benefit of teaching STEM skills. Insta-Snow's unique super absorbent polymer changes its state through a physical reaction from dry powder to a big, fluffy and moist snow-like consistency – all by adding some water. It's science, but with a magical pay-off!
Available at just £3.99rrp for the Insta-Snow Single tube, it is affordable for all.
Insta-Snow doesn't melt or dissolve and lasts for ages. When dry, it returns to a powder that can be used as snow again with just a little more water.
Lindsay Hardy, Marketing Director, Trends UK comments: "We have been contacted by parents telling us that they love Insta-Snow because it's an accessible way their children get to experience the enchantment of snow. It looks and feels very realistic. As the Winner of the Science Toy Awards 2017, Insta-Snow also helps promote STEM for the whole family. Demonstrating that physical reactions can have magical snowy results which get everybody in a festive mood!"
Insta-Snow is also available in a 100g jar for £7.99rrp, creating a huge pile of snow! http://www.trendsuk.co.uk/be-amazing
Home8 ActionView Valuables Protection System with Live Video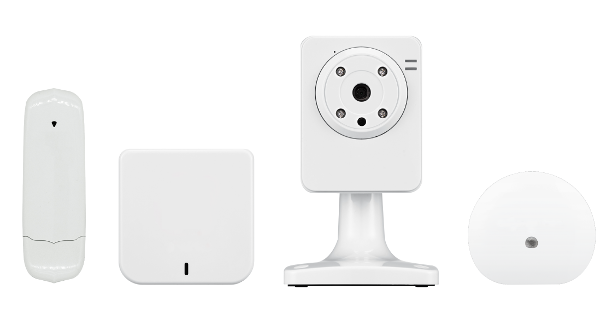 Price:
$99.99 & FREE Shipping
Gain full visibility into the usage of appliances and activities around the house with 24/7 live video and state-of-the-art sensors. This system is designed specifically to protect valuable belongings and dangerous goods.
· Prevent and Minimize Losses: Receive instant push notifications when the tracked object is moved.
· Zero-pairing technology enables you to install the system in minutes. Just plug in your devices and download the free Home8 app. Get started with no configuration needed and free basic service.
· #1 Video-Verified Alarm system. Streams live video + audio to your mobile devices. Know what's happening when you're away.
· What's in the box: 1 x Security Hub , 1 x Dongle, 1 x Wi-Fi Camera, 1 x MEMS Valuables Tracking Sensor. No contracts required and free basic service. Free video storage and cloud backup included.
· Expandability: Add on new devices to fit your specific needs in security, video, automation, safety, and care.

Canterbury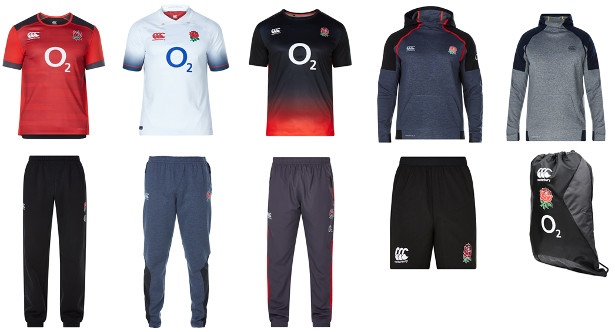 BUON NATALE italiano!
Christmas hampers from bellavita shop
The Bellavita Shop, home to the most delicious artisanal foods and wines from Italy, has a stylish line-up of hampers to bring la bella vita to your Christmas this year.
Available at the Bellavita Shop in Dock Street, London, E1, or to Italian food and drink lovers all over the UK at www.bellavitashop.co.uk, there are hampers appealing to aficionados of quality Prosecco and classic wines, Italian Christmas food specialities, and more unusual choices like the Branca selection. There's even a hamper full of quirkily packaged goodies for the younger buongustaio. Prices range from £21.58 to £149.99. And until the end of November, there is a 25% discount on the price of each of them.
For contemporary tastes the M A D 4 I T A L Y X M A S H A M P E R contains; Natural Infusion Tea; Bubbles Mixed Chocolates; Hazelnut Cream Spread and a Classic Panettoncino for £49.99
An Xmas Hamper from the Branca Distillerie will add a distinctive note to festive aperitivos and digestifs. This selection includes Branca Menta; Fernet Branca; Carpano Punt E Mes; Carpano Antica Formula Vermouth; Borghetti di Vero Caffé Espresso for £121.50
Lovers of fine Prosecco will appreciate this selection from Villa Sandi, which includes Prosecco Millesimato Brut DOCG, Villa Sandi; Il Fresco Sparkling Rosé, Villa Sandi; Asolo Prosecco Superiore Brut Millesimato DOCG, Villa Sandi; Cuveé Oris Prosecco Valdobbiadene Superiore DOCG, Villa Sandi; Il Fresco Prosecco Brut DOC, Villa Sandi; 'La Rivetta' Prosecco Cartizze DOCG, Villa Sandi priced at £74.99
Bellavita Shop
11 C Dock Street | E1 8JN | London
www.bellavitashop.co.uk
W8GYM – The full body home workout system with 200+ exercises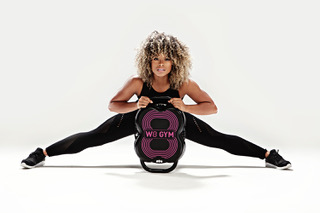 WeW8 GYM® – Developed under the creative direction of Fleur East, W8 GYM® is an innovative and revolutionary fitness product that allows you to perform over 200 exercises with just one unit, like no other single piece of fitness equipment on the market! Less really is more with everything in one place, making the W8 GYM® a neat and convenient gym in a box saving you time, money and space.
Fleur says "I've always been so passionate about fitness and it is a huge part of my lifestyle. I was eager to launch W8 GYM because a lot of my girlfriends wanted to get fit and always came to me for advice. The majority of them didn't like the gym, lacked motivation and didn't have the money to spend on a Personal Trainer or simply didn't have the time to fit exercise into their daily routine. That's why the W8 GYM for me is a perfect solution to all those problems. It's a gym in a box that you can train anywhere with and get a full body workout. I've lived with it and trained with it for almost a year and it really works! It looks good, it's compact and it gets you results."
W8 Gym is available in 4 colours, including the Gold Edition and can be pre ordered via the website –
http://www.w8gym.com
JustGiving Award Winners 2017 announced

Football presenter Jeff Stelling and the family of Bradley Lowery have been announced among the winners for their fundraising efforts at the eighth annual JustGiving awards.
The JustGiving awards took place on Tuesday 21st November 2017 at The Brewery, London, showcasing the many people who have used JustGiving to fundraise for good causes this year.
The nine award winners were:
Luke Ambler (PayPal Crowdfunder of the Year), from Halifax
Esther Marshall (The JustGiving Life Changer Award), from London
Brooke Taylor (Young Fundraiser of the Year, presented by Denise Van Outen), from Bolton
Jeff Stelling (Celebrity Fundraiser of the Year)
Chris Pickhaver (Creative Fundraiser of the Year)
Gary McKee (Endurance Fundraiser of the Year), from Cumbria
Alzheimer's Society (Charity of the Year)
Vicki Woodall / Games and the Giant Pledge (The Outstanding Commitment Award), from Surrey
Bradley Lowery (Special Recognition Award)
A posthumous Special Recognition Award was presented to the family of six-year-old Bradley Lowery, who died in July following a long illness with neuroblastoma – a rare type of cancer. Bradley was a fan of Sunderland FC and went on to be the club's mascot and became best friends with his hero, striker Jermain Defoe. Well-wishers raised more than £700,000 through JustGiving to pay for him to be given antibody treatment in New York, but medics then found his cancer had grown and his family was informed his illness was terminal.
Throughout the year men, women and children of all ages have gone above and beyond to raise money for good causes. From charity fundraising to setting up awareness campaigns and supporting families facing illness or bereavement, people have shown incredible commitment to making a positive impact in 2017.
JustGiving received a record 72,000 nominations this year – from a man crawling the London Marathon dressed as a Gorilla to a 10-year-old victim of the Manchester Arena attack raising funds for the British Red Cross.
Rhys Goode, spokesperson for JustGiving, said: "This year we've broken all our previous records for both nominations and votes for the finalists. From 72,000 nominations, we've welcomed 24 finalists and now have 9 winners – each and everyone one of them are truly inspirational. Congratulations to them all."
The nine winners were:
PayPal Crowdfunder of the Year – Luke Ambler
https://www.justgiving.com/crowdfunding/andysmanclubitsokaytotalk
Luke launched #itsokaytotalk after his brother-in-law, Andy, sadly committed suicide in 2016. He wanted to create a safe space where men could speak without fear of being judged. He set up Andy's Man Club, encouraging men from all walks of life to talk to other like-minded men in his hometown. When the #itsokaytotalk selfie campaign took off on social media, Luke realised that this was a big problem nationally. He's now crowdfunding to set up an Andy's Man Club in areas across the UK.
The JustGiving Life Changer Award – Esther Marshall
https://www.justgiving.com/crowdfunding/esther-marshall
After surviving an abusive relationship, Esther vowed to help women and girls in similar circumstances to get back up on their feet, achieve their full potential and stand tall again. She started crowdfunding to set up sTandTall, an organisation that helps woman and girls get access to the support they need quickly and anonymously. The aim is to set up education programmes to teach people about the effects of bullying and abuse as well as holistic centres to provide restorative care to victims.
Young Fundraiser of the Year – Brooke Taylor
www.justgiving.com/fundraising/BrookesBarmyArmy2017
16-year-old Brooke has been a patient at Royal Manchester Children's Hospital since the day she was born. At 11 days old she had lifesaving surgery to remove a pelvic tumour and since then she's had more operations than birthdays. Last year, against medical advice, she completed the Manchester 10k with her surgeon by her side. This year, Brooke recruited more than 70 people to run with her in Brooke's Barmy Army including a brass band. Together they raised over £16,000 for the hospital.
Celebrity Fundraiser of the Year – Jeff Stelling
https://www.justgiving.com/fundraising/JeffsMarchforMen
Football presenter Jeff Stelling's March for Men saw him walk 15 marathons in 15 days, visiting 40 football clubs and encouraging hundreds of people to join him along the way. It was Jeff's second year of marching to beat prostate cancer. He's raised over £700,000 to help Prostate Cancer UK fight for better diagnosis, better treatment and better support.
Creative Fundraiser of the Year – Chris Pickhaver
https://www.justgiving.com/fundraising/joepickhaver
After a long struggle with mental illness, Chris' son Joe sadly took his own life last December. He was 16-years-old. Chris created a beautiful book of photographs in his son's memory that he uploaded to his JustGiving page. Joe's family wanted to raise £16,000 – one thousand pounds for every year of his life. They've raised over £43,000 for Young Minds Trust, a charity committed to improving the mental health of children.
Endurance Fundraiser of the Year – Gary McKee
www.justgiving.com/fundraising/gary-mckee100
When Gary crossed the finish line of the London marathon, he was also crossing the finish line of his 100 marathons in 100 days challenge. He warmed up for the main event by running a marathon every single day for the 99 days leading up to it. Gary did it for his dad who was diagnosed with cancer 20 years ago and would have been 80 this year. Gary's raised over £100,000 for Macmillan.
Charity of the Year – Alzheimer's Society
www.justgiving.com/alzheimerssoc
Alzheimer's Society is transforming the landscape of dementia forever. Until the day we find a cure, they will create a society where those affected by dementia are supported and accepted, able to live in their community without fear or prejudice.
The Outstanding Commitment Award – George and the Giant Pledge
https://www.justgiving.com/fundraising/georgeandthegiantpledge
In January four-year-old George was diagnosed with cancer. Blown away by the dedicated staff at The Royal Marsden, his mum and dad started George and the Giant Pledge. They set out to make things better for ALL kids facing cancer by raising £100,000. After smashing that target in just two weeks, they've inspired hundreds of people to join the pledge, raising over £430,000 in their quest to hit £1million.
Special Recognition Award – Bradley Lowey
http://www.bradleylowerysfight.org.uk/​
Bradley was diagnosed with a rare form of cancer, neuroblastoma, in January 2013 when he was just 18-months-old.
He fought and beat the disease once, but sadly the cancer returned in July 2016. Gemma and Carl, his mum and dad, were told the devastating news that his cancer was terminal the following December.
Bradley went on to touch the lives of millions with his brave fight. As a huge Sunderland AFC fan, Bradley formed a close friendship with his football hero, Jermain Defoe. He regularly joined Jermain on the pitch as club mascot, with the striker playing a special role in Bradley's fight, regularly visiting him during his treatment. His story moved people all over the world, and Bradley's family raised over £700,000.
Six-year-old Bradley lost his battle on July 7th 2017. But his fight against neuroblastoma left a legacy that will help generations of children suffering from the disease. His story has raised crucial awareness and Gemma and Carl have set up the Bradley Lowery Foundation to help other children fight.
CUTTING EDGE TREATMENTS AT CHAELIS CLINIC

Situated in the beautiful and quaint village of Lowick in the Northamptonshire countryside and set back from the main route into the village, Chaelis Clinic offers the highest standard of treatments available today in skin rejuvenation and body treatments. Clinical Director, Lesley Spencer, is highly experienced and qualified and has trained many consultants, surgeons and nurses in aesthetic technologies both in the UK and the Middle East.
Free consultations are offered to discuss expectations, and an in-depth analysis is carried out to develop a personally tailored package to suit individual needs. In this bright, welcoming and friendly clinic the highest clinical standards are guaranteed and the location ensures complete privacy and discretion. Before and after images show just how effective treatments can be with results achieved almost immediately with some needing more than one session.
PRP (Platelet Rich Plasma) blood facials – PRP is the latest approach in tissue regeneration. Platelets are harvested from patients' own blood and separated into its component parts. When separated platelets are re-introduced in to the face and body, the patient's own growth factors are released and collagen and elastin fibres are regenerated.
Microdermabrasion – This gentle non-invasive process uses slowly rotating laser-cut diamond disks to polish the skin's surface clearing away dead cells. The rotational diamond heads coupled with a light vacuum allows the skin to be gently drawn up as the head glides towards the lymph nodes. This enables cells to be stimulated and oxygenated and also aids lymphatic drainage.
Dermapen Micro Needling – Dermapen micro needling is considered the gold standard in micro needling and creates up to 1300 small puncture holes per second with a pre-set depth of zero to 2.5mm. These tiny wounds cause the skin to go into repair mode and will create collagen and elastin, caused by fibroblast cell activity. When used in conjunction with hyaluronic acid, the HA acts as a scaffold on which the new tissue can build. Topical anaesthesia can be offered but is not usually required.
Skin Peels – Skin peels exfoliate the top layers of the skin to reveal the new skin underneath.
It is recommended that for two weeks prior to peeling treatment clients use Chaelis Clinic's exfoliating enzyme scrub daily to prepare the skin and to continue using it after treatment for maintenance.
LED Treatments – Light technology utilizes many wavelengths of light energy to reach the underlying skin tissue at differing levels. Light energy is absorbed and penetrates the skin triggering collagen production and other bio-chemical mechanisms and metabolic functions.
Hifu Face Lift – Hifu works by delivering focused ultrasound at 1.5mm, 3mm and 4.5mm to the underlying tissues with no damage to the skin's surface. As the energy goes through the skin and tissues, it generates heat up to 65 degrees C. This causes immediate contraction of collagen fibres and stimulates fibroblast action resulting in the formation of new collagen and elastin, in turn resulting in further skin tightening and lifting. The depths reached by Hifu are the same depth that a plastic surgeon would work at, the SMAS layer. However, unlike surgery, Hifu is non-invasive and causes no damage to the skin's surface.
Impact Mesotherapy – Impact uses an acoustic wave to create movement and changes within the skin. The technology has proven to be very effective in medicine and drug delivery by increasing the permeability of the cell membranes allowing gene, therapeutic drugs and antibodies to enter the cells. For our purposes, it pushes cosmeceuticals such as serums deeply into the skin's deepest layers, making the ingredients in the serums much more beneficial.
Fractional Tri-Polar Radio Frequency – RF heats tissues deep in the lower depths of the skin. As the high frequency RF passes through the skins surface to the deeper layers it meets resistance and heats. This damages the old collagen and elastin, causes fibroblast action and generation of new collagen and elastin.
Thermavein Treatments – Thermavein, unlike IPL or electrolysis, works by thermo-coagulation. In the case of thread veins, an extremely fine needle is placed against the vein and as the blood blanches away from the pressure, a very high frequency wave is emitted for a fraction of a second, causing the walls of the vein to adhere, and the blood to disperse.
Cavitation – Cavitation uses four transducers, which send ultrasound waves deep into the sub-cutaneous fat layers. The membranes of the fat cells cannot tolerate the agitation caused and rupture. This releases the fat lipids into the lymphatic system and liver to dispose of the waste. This is a permanent treatment. Once those fat cells are dead, they remain dead.
Cryolipolysis / Fat Freezing – Cryo is a one-off treatment method of removing between 20% and 40% fat cells in stubborn pockets of fat. It works by drawing up the fatty tissues into a hand piece using a gentle vacuum. The hand piece then cools the tissue to -6 degrees C, which crystallizes the fat cells causing cell death. The debris is cleared away by the body's lymphatic system.
As tissue and blood freezes at much lower temperatures (-10 degrees C and -18 degrees C) no damage is done to skin, underlying tissue or blood. Our 3D-Lipo system also pushes cryoelectrophoresis through the hand piece, which further metabolizes fat cells, aiding their destruction and waste disposal.
Shockwave / Lipotripsy (Cellulite Treatment) – As well as blood circulation being less efficient as we age, the strands of collagen can lose their elasticity, making them either too taut or too slack. This unevenness causes fat cells to bulge up causing the orange-peel effect. During treatment, oscillating acoustic waves relax the connective tissues, increase the skins firmness, tones muscles, and increase both blood circulation and collagen production.
Hifu Body – High intensity focused ultrasound is used for targeted fat removal. By delivering ultrasound deep into the subcutaneous fat tissues to a depth of 13mm it heats fat cells up to 65 degrees C. At the skin's surface the energy is low, and causes no damage to skin.
As it moves deep into the fat layers it causes molecular vibration generating heat. Fat cells exposed to this high heat of 65 degrees C for one second, die, and cause an intense inflammatory response. In turn the immune system releases macrophages (literally "little eaters") that eat the lipids and cell debris. As an extra benefit the collagen fibres contract and thicken after treatment giving a noticeable skin tightening effect.
3D Dermology – 3D Dermology is a vacuum system engineered to reduce the appearance of cellulite by mechanically breaking it down. It increases lymphatic drainage helping in the elimination of excess fluid.
Plasma Skin Regeneration (Advanced Plasma Technology) – Plasma is where the gaseous state has been ionised by very high temperatures and electricity. The Plasma BT machine generates plasma in the minuscule air gap between a tiny needle and your skin. This causes pinprick size burns and sterilises the area. It also changes the positive and negative charges in the skin cell membrane, aiding regeneration of new tighter skin and increased the formation of collagen and elastin.
Hair Restoration – Alopecia, thinning hair, and pattern baldness in men and women. Our treatment for hair loss consists of many technologies bought together. After topical anaesthesia, (if necessary) we use a light treatment of micro-needling to stimulate the hair follicles and to encourage collegenesis.
This is immediately followed by a course PRP (platelet rich plasma) whereby between 11ml and 22ml of blood is taken, and separated into its component parts. The platelet rich plasma is then isolated and injected just under the skin. We use Cellenis PRP treatment, which we believe is the best on the market.
We then use a plasma shower treatment. This is a painless trans-dermal drug/product delivery system in which an Advanced Hair Complex is driven deeply through the epidermis to the dermis. We also use hyaluronic acid to boost the effects and aid in follicular regeneration.
BioTouch Pigments – BioTouch pigments are formulated with Iron Oxides that are known to be safe for cosmetic use, colorants, and micropigmentation to the face and body. Because our pigments have more of these particles in every drop, they absorb into the skin much more effectively. The result is less fading, and truer colour.
Chaelis Clinic's pigments also have a different texture and quality. They do not dry out like most. The microfine particles used, along with Ethanol, allows the pigment to dry slower, and keeps the mixuture smooth, as the technician works with it.
For a full price list visit www.chaelis.co.uk.
Are you familiar with Philips Hue Connected Lighting?

The new starter packs have arrived just in time for Christmas and now features x3 Hue bulbs, the starter bridge and a remote dimmer switch – great for controlling your lights without having to get up to turn off a switch or find your phone! We'd be more than happy to share a sample of the starter kit with you to try out for the gift guide? Prices & stockist below:
Philips Hue White Ambiance Starter Kit: RRP £129.99
Philips Hue White & Colour Starter Kit: RRP £169.99
Available from: http://www2.meethue.com/en-gb (Retailers include: Amazon, John Lewis, Argos and others)
Rise on Christmas morning with a gradual sunrise-like setting. Prepping dinner for the family? A bright white light is the ideal task lighting, before unwinding in the evening with a relaxing, warm white setting. A full spectrum of 16million colours are available via the Hue app to create a light show at home which can even sync with your favourite festive music or Christmas movie.
Essentially, Hue is a leading personal wireless lighting system, combining brilliant and energy-efficient LED light with intuitive technology. It will forever change the way you control and experience light. Simply screw the Hue bulbs into your existing fittings, download the app, set up the bridge and follow the instructions to set brightness, create times, change colours, sync with your TV, email, social channels… it can easily fit in to any smart home set up and syncs with both Google Home & Amazon Alexa.
http://www2.meethue.com/en-gb/about-hue
If you're like me and hate early mornings, then it can provide a much nicer way to wake up in the morning: http://www2.meethue.com/en-gb/light-your-home-smarter/early-bird-light
In terms of brand new products launching for Christmas this year, Berry and Camelia are two new, portable lights. Use the candle light feature for a cosy winters evening indoors or help the little one's nod off in time for Santa's arrival with a selection of dynamic light effects. RRP from £34.99.
Kids Gift (Under £15 and £50)
In time for the release of Star Wars: The Last Jedi on December 15th, fans can join the light or dark side of the force with a selection of character lights including: the new 3D Darth Vader and Storm Trooper Mask Wall Lights the Yoda Flash Light or the 2-in-Projector Night Light to re-enact their favourite movie scene.
 Ideal stocking fillers for the kids (night lights, projectors, table lamps etc.) from Disney's Frozen, Mickey & Minnie, to Marvel's Iron Man, with prices starting from just £6.99.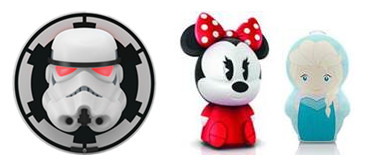 Gibson Maestro Guitars
These guitars are modelled on the classics played by the likes of Bob Dylan and Jimmy Page. From the entry level 30-inch acoustic at £69.99 to the Les Paul style electric at £149.99, the range are excellent for those looking to start learning to play guitar.

Pyrrha Love Conquers All Talisman
pyrrha.com/products/love-conquers-all
Handcrafted and cast using reclaimed sterling silver or bronze, this talisman reads 'Omnia Vincit Amor' in Latin, which means 'Love Conquers All'.
$182 USD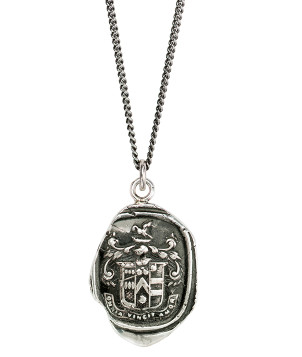 About Pyrrha:
Pyrrha designers, Danielle and Wade Papin have been creating jewelry from their Vancouver, Canada studio since 1995. Handcrafted using authentic wax seals and imagery from the Victorian era, each Pyrrha talisman is designed to inspire the wearer with its symbolic meaning culled from heraldry. Cast in reclaimed precious metals using time honored, old world techniques, the complete line of Pyrrha jewelry encompasses four collections and more than 200 styles of necklaces, rings, bracelets, earrings, and charms. Pyrrha is found at leading boutiques around the world, including Liberty, Paul Smith, and Tomfoolery in London, UK. As a certified carbon neutral B Corporation, Pyrrha is committed to environmental responsibility, accountability and leadership in the creation of its jewelry. Pyrrha talismans are often used in Film and TV productions, and can currently be seen on Julia Roberts in the movie, Wonder and Kate Winslet in The Mountain Between Us.
Wei of Chocolate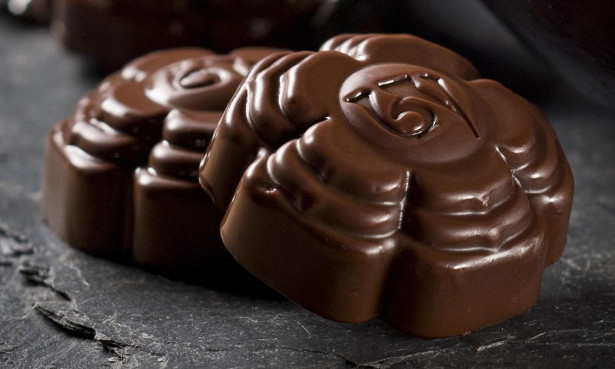 We have organic, vegan, Paleo-friendly dark chocolate that is great for giving & treating yourself! Made to be healthy, it comes in bite-size pieces that are designed to melt in the mouth – no chewing allowed! – so you can sneak in a 2 minute break in your busy day to relax & recalibrate. Each piece is exactly the size that Harvard studies found reduce the risk of heart disease by up to 57%, and only 30 calories!
All the Wei – 9 flavor organic dark chocolate assortment, 30 pieces.
Rose cardamom, Himalayan pink salt, Citrus, Chai spice, Peppermint, Lavender grey + 3 kinds of pure dark: 68%, 70%, 80%.
Wei Relaxed 68% pure creamy dark chocolate
Let it melt in your mouth for a 2 minute break in your day. Feel more calm & relaxed during the day; sleep better at night.
Cacao Pod with 30pcs
Real Ecuadoran Cacao Pod, hollowed out and dried, complete with 30 pieces of assorted organic chocolate. The pods average 7-9 inches from end to stem. It's hollow so it can be used as a bowl for your chocolate. Beautiful display pieces, and great educational tools. Nothing beats holding a real cacao pod in your hand; proves that chocolate grows on trees!
weiofchocolate.com
NOW That's What I Call 80s Party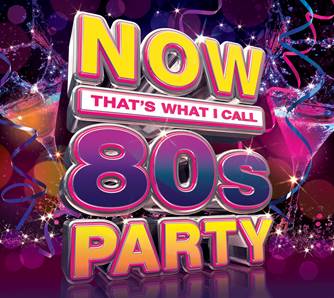 RRP: Under £15.00
Cat no: CDNNNOW64
Barcode: 889854800123
https://www.nowmusic.com/album/now-thats-call-80s-party/
Oh the Eighties! Full of bum bags, leg warmers, shoulder pads and mullets; not only did we see some of the most awful and iconic fashion trends but we were also provided with an era of pure pop magic. Spandeau Ballet were giving us 'Gold', Queen were breaking us free, The Four Tops made us go loco in Acapulco and Cyndi Lauper reminded us what girls really wanted!
And not forgetting that the Eighties was of course the era that saw the birth of the most iconic compilation album – almost 35 years ago NOW began collating the pop tunes that people wanted, curating and inventing the first playlists long before any streaming service.
NOW 80s Party is the perfect soundtrack to your 80s themed festivities, guaranteeing feel-good nostalgia for anyone that lived or wished they had lived in arguably the greatest decade of pop. Three CDs to take you on a trip down memory lane from Cameo 'Word Up!' and 'Push It' by Salt-N-Pepa to Whitney Houston's 'How Will I Know' and 'Every Little Thing She Does Is Magic' from the Police!
TRACK LIST
CD1
01. Queen – I Want To Break Free
02. Michael Jackson – The Way You Make Me Feel
03. a-ha – Take On Me
04. Kenny Loggins – Footloose
05. Cyndi Lauper – Girls Just Want To Have Fun
06. Bananarama – Venus
07. Rick Astley – Never Gonna Give You Up
08. Tears For Fears – Everybody Wants To Rule The World
09. Simple Minds – Don't You (Forget About Me)
10. Spandau Ballet – Gold
11. Fine Young Cannibals – She Drives Me Crazy
12. The B-52's – Love Shack
13. Salt-N-Pepa – Push It
14. Dead Or Alive – You Spin Me Round (Like A Record)
15. Nena – 99 Red Balloons
16. The Bangles – Walk Like An Egyptian
17. M – Pop Muzik ('89 Remix)
18. Falco – Rock Me Amadeus
19. Soft Cell – Tainted Love/Where Did Our Love Go
CD 2
01. Wham! – Club Tropicana
02. Whitney Houston – How Will I Know
03. Luther Vandross – Never Too Much
04. Chaka Khan – I Feel For You
05. Culture Club – Karma Chameleon
06. UB40 – Red Red Wine
07. Dexys Midnight Runners – Come On Eileen
08. The Human League – Don't You Want Me
09. Blondie – Atomic
10. Kim Wilde – Kids In America
11. Heaven 17 – Temptation
12. The Communards with Sarah Jane Morris – Don't Leave Me This Way
13. The Weather Girls – It's Raining Men
14. Taylor Dayne – Tell It To My Heart
15. James Brown – Living In America
16. The Four Tops – Loco In Acapulco
17. Alexander O'Neal – Criticize
18. KC & The Sunshine Band – Give It Up
19. Daryl Hall & John Oates – I Can't Go for That (No Can Do)
CD 3
01. The Police – Every Little Thing She Does Is Magic
02. Journey – Don't Stop Believin'
03. Survivor – Eye Of The Tiger
04. Starship – We Built This City
05. Europe – The Final Countdown
06. Tina Turner – The Best
07. Dolly Parton – 9 To 5
08. Katrina & The Waves – Walking On Sunshine
09. Diana Ross – I'm Coming Out
10. Earth, Wind & Fire – Let's Groove
11. Cameo – Word Up!
12. Duran Duran – The Reflex
13. Ray Parker Jr. – Ghostbusters (from "Ghostbusters")
14. Philip Oakey & Giorgio Moroder – Together In Electric Dreams
15. Bronski Beat – Smalltown Boy
16. Adam & The Ants – Stand And Deliver
17. Madness – House Of Fun
18. The Proclaimers – I'm Gonna Be (500 Miles)
19. Bill Medley & Jennifer Warnes – (I've Had) The Time Of My Life
Beautifully Bespoke pieces from The Painted Furniture Company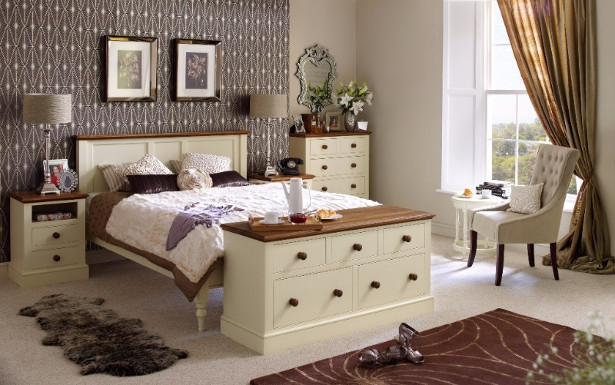 The Painted Furniture Company believes your home should be as unique as you are. This is why they encourage customers to take furniture design into their own hands with some of their most popular painted furniture collections.
Sometimes it can be a challenge to find furniture which fits perfectly into your home. Perhaps you're looking for something to fit a narrow hallway, or to fill a wasted space in the bedroom. If this sounds familiar, look no further than The Painted Furniture Company. Their Island Breeze, Oxford, Mayflower and Millbrook Collections are all available in bespoke sizes and as each piece is made to order, it is often simply a case of sending off your measurements and sitting back while your new furniture is created.
Bluffworks is an innovative clothing brand specializing in products for men on the go.
The clothes are designed to be worn on a bike, a plane, or stuffed in a bag, yet look good. They feature several pockets, many of them hidden and zippered for stashing passports, money, etc. They pack super light, and the high-tech material is quick-drying, wrinkle-free, breathable… and *machine-washable* (yes, no more dry cleaning!).
shop.bluffworks.com
With the recent release of the new Meridian shirt, Bluffworks now has the complete outfit for guys with pants, blazer, and dress shirt. It's travel and adventure ready: wrinkle-free, odor resistant, and machine-washable.
Bluffworks holiday sales (up to 20% off) are live through Dec 31! No codes needed, they're already discounted on the site:
Originals (now $78) and Chinos (now $99), NEW Gramercy Pants $15 off, and Gramercy Blazers $45 off
Shipping is always free in the USA. For more info, including holiday shipping deadlines: shop.bluffworks.com/pages/shipping-returns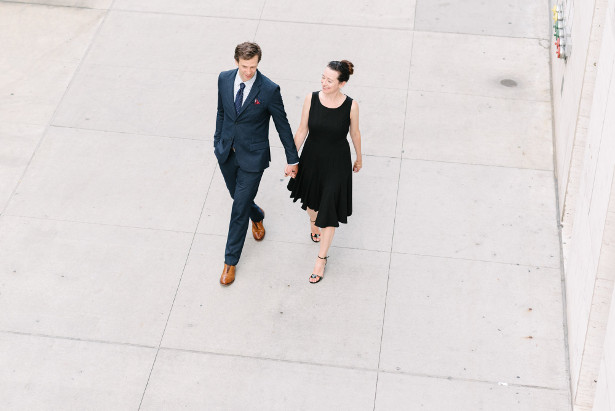 A GIFT FOR CHRISTMAS SHOPPERS
Hotelgift launches in the UK to help Brits nail both the shopping and giving experience this Christmas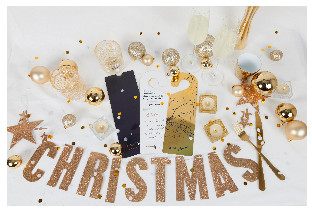 The world's leading hotel gift card brand, Hotelgift, officially launches in the UK this November, arming Christmas shoppers with the ultimate power to please, thanks to a gift that will genuinely keep on giving.
By gifting the experience of a hotel stay, Hotelgift will create memories that will last forever, and by nailing the Christmas giving skills this year, the gifter will benefit from the feel good factor of creating extreme Christmas excitement.
The Hotelgift gift card can be redeemed, via the Hotelgift website, for stays at over 110,000 hotels in 170 countries worldwide, and with no catch and no limitations, Hotelgift's monetary value gift provides giftees complete freedom to book wherever and whenever they want.
It's so easy for those doing the giving too. Hotelgift offers a choice of three simple options to deliver the delight:
A customisable, digital gift card that can be designed online and emailed to the recipient, or printed for hand delivery.
A luxury printed gift card, allowing users to include personal, handwritten messages to friends, family or loved ones.
Or for messages with more impact, gifters can record and send a video greeting alongside their ecard.
To make the decision even easier for those considering the physical gift card, Hotelgift is celebrating its UK launch with a special offer on any purchases made in time for Christmas delivery this year. From Friday 1 December, Christmas shoppers can choose the luxury gift card option for just £1 including shipping – a saving of £5.95!
With a choice of 140 of the world's best-known hotel brands, as well as independent and boutique hotels, lucky recipients of Hotelgift gift cards will find properties to suit all tastes and budgets.
Set up in the Netherlands in 2014 and operating in the UK from July 2016, Hotelgift launches officially in the UK today.
"This is the perfect Christmas gift solution for those that seem to have it all", says Hotelgift founder, Loes Daniels. "It's also ideal for the last minute shoppers among us, and with photo upload, video or handwritten message options, it can be a particularly personal and original gift too."
Shipping for the physical gift card takes 2-4 working days. Christmas orders must be submitted by 3pm, Monday 18th December to ensure delivery ahead of Christmas Day.
To purchase your Hotelgift or for more information, visit www.hotelgift.com.
One of the UK's biggest vaping retailers, Vape Club, starter kits make perfect presents to a loved one quitting cigarettes for their New Years resolutions!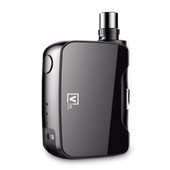 After the NHS introduced vaping to this year's 'Stoptober' campaign, e-cigarettes have seen a 29% boom in sales and with the party season here, it is believed social smoking will rise 24%.
Limitless Pulse Starter Kit: https://www.vapeclub.co.uk/pods-and-closed-system-vape-starter-kits/limitless-pulse-starter-kit.html
Price: £24.99
Description: The Limitless Pulse Starter Kit is an all-in-one eCig device which is sleek and easily portable weighing at just 20g. The personalisable coloured LED features make this product ultra modern.
Diamond Mist Supreme Vape Case: https://www.vapeclub.co.uk/vapeclub-accessories/diamond-mist-supreme-vape-case.html
Price: £11.99
Description: A handy piece of kit for vapers on the go. To keep your accessories and device all in one place this case will ensure your belongings are concealed and portable all at the same time.
Vaptio Fusion All-In-One Vape Kit: https://www.vapeclub.co.uk/vape-club-electronic-cigarette-starter-kits/vaptio-fusion-special-all-in-one-vape-starter-kit.html
Price: £39.99
Description: An ideal starter kit for new vapers looking for a decent sized product. It's design and shape means it fits comfortably in your hand and the easy coil swap feature means it is easy to use.

English wine and vouchers for vineyard experiences.

 www.WineCellarDoor.co.uk, the authoritative online guide to all of the visitor-friendly vineyards in the UK and can pull together a curated list of the top products and experiences for almost any themed gift guide. Over 200 vineyards in the UK welcome visitors; founders Elisabeth and Ian have inspected most of them so know exactly what is out there – including some great discoveries, not just the usual suspects.
With all the talk of English sparkling wine beating champagne in blind tastings, people wanting to support local produce and the trend for experience gifts, English wine and unique vineyard tours, tastings or weekends away could provide the perfect Christmas gift. There is such variety we can find options to fit in with any type of gift list including: weekends away, volunteering for charity, motor enthusiasts (several vineyards were set up by ex-F1 engineers!) as well as more obvious bottles and cases of wine.
Here are just a few examples:
• High Value Product – beautifully gift boxed bottle of one of England's best sparkling wines
• Value Product – case of high quality mixed English still wines
• For Him – "Be a Winemaker for a Day" Experience
• For Her – "Make your own Bottle of Sparkling Wine" Experience
• For Friends – Wine and Chocolate tasting Event
• For Couples – Overnight stay at a gastropub with dinner, bed and breakfast plus a tour & tasting at a nearby vineyard.
• For Families – Children's Pencil Drawing Workshop – safely supervised so that parents can enjoy a wine tasting at the same time!
All are available to purchase online, as vouchers where appropriate.
Last chance to enter VARTA's Christmas giveaway with Clas Ohlson
Don't miss out on your chance to win a state-of-the-art electric bike in the run-up to Christmas. Leading battery specialist, VARTA, has teamed up with Swedish retailer, Clas Ohlson, to offer customers the chance to win an EBCO bike, worth £1,399.
The competition, in partnership with electric bike manufacturer, EBCO, is offering Clas Ohlson customers the chance to win an EBCO Urban City UCL-30. To enter, customers' need to purchase a VARTA 24-pack smart-box of batteries from any of the nine Clas Ohlson stores across the UK. Once they've purchased their batteries, customers can text the word 'VARTA' to 88440 and fill in the details requested, including why they'd like to ride an electric bike rather than walk to their next battery purchase at Clas Ohlson. The registered entrant with the best answer will then win the bike.
Natalie Carney, VARTA Trade Marketing Manager, UK & Ireland, comments: "We're really excited to be offering Clas Ohlson customers the chance to win this amazing prize in the run up to Christmas. Batteries are an essential part of the festive period, and we're delighted to be able to reward those that are prepared and stocking up early."
Paul Stanforth, managing director at EBCO, added: "A brand new bike has long featured at the top of people's Christmas lists, so we were more than happy to provide an EBCO bike for this competition to make one lucky winner's celebrations even more special. Both VARTA and Clas Ohlson match the high standards of quality that we have here at EBCO so it was an easy decision to partner with them. EBCO bikes are perfect for novice and experienced riders alike, and we hope whoever wins enjoys their Christmas present!"
The competition will run to 25 December 2017.
For more information or to enter the competition, visit www.clasohlson.co.uk
For more information on EBCO Bikes, visit www.ebco-ebikes.co.uk
Detox, hydrate and energise your audience with formahouse.co.uk's mix of product treats for 2018… yes, we're looking ahead to the New Year with a mix of innovative interior ideas and a spot of healthy living on the go too. We even have a bit of fun for pancake day!
Top 10 rundown
Gifts and gadgets to kick start 2018
Sagaform fresh bottle with fruit piston & handle (NEW)
The user can infuse water and berries just the way they want too – a healthy and hydrating way to kick start any day on the go.
750ml
Made from tritan plastic
£12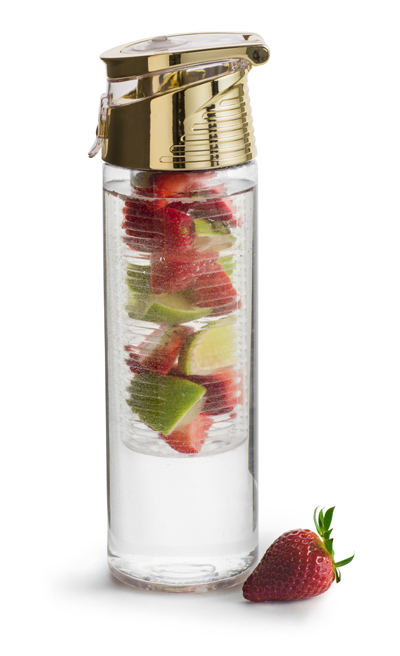 Let there be light – Oval oak candle range – cut out shots available.
A cosy atmosphere is guaranteed with this oak candle holder collection that comes in three complementing sizes. Simple yet stylish Nordic design for any home interior.
From £24
Eco-living for 2018 – the hammered collection by Zuperzozial. Cut-outs available (NEW)
Zuperzozial is not only 'zuper' stylish, but also kind to the environment too. Based on biodegradable bamboo and corn, enforced with a melamin resin fibre to bind it together, Zuperzozial is durable for multiple-uses and food-use approved by both EU & US regulators. The entire range is ethically produced. Zuperzozial is non-stain too, so it can be used for serving anything, from tasty dressed salads to presenting a speciality spaghetti bolognese.
Colourways: Stone grey, coconut white, cherry red, moss green
Dishwasher safe – From £6.95
Crush & Grind – The Paris. Cut-outs available
Paris is a real chefs mill. The material choice of walnut and stainless steel compliments the elegant design – perfect for using at the table. The EasyFill feature – how you fill the spice – is fast and easy to use. No need to loosen a metal knob and fill through a tiny opening, the user simply pull's the top part upwards to easily fill spice into the product. Users are also able to 'adjust the crush' to exact the courseness of their liking thanks to Crushgrinds patented grinding mechanism.
From £34
Miam – Easy homemade pancakes in 2 minutes. Cut-outs available. NEW FOR PANCAKE DAY 2018
Homemade pancakes in an instant. The chef simply adds flour, milk, eggs and sugar as per the measurements on the Miam pancake maker and shakes. No lump, no mess, simply poured straight into the pan and fried. Makes up to 10 pancakes.
£18
All you need is love. NEW FOR VALENTINES 2018 BY LIFEFACTORY
Lifefactory is the go-to brand for health conscious and eco-minded adults on the hunt for product innovations to enjoy whilst at home and on-the-go too. This striking collection of glass hydration bottles are BPA/BPS free and all components are made in the U.S. or Europe. The distinctive silicone sleeve also provides a non-slip gripping surface and helps prevent against breakage.
475ml
£35
Lifefactory glass storage solutions with silicone wrap. Cut-outs available
Oven – Freezer – Dishwasher – Microwave safe (lid not microwave safe)
From £18
The Cabanaz teatime tableware collection. Cut outs available
Retro styled tableware, produced in stoneware and inspired by the iconic enamel range of the seventies.
Prices from £3.50
Dishwasher safe
Folklore mugs by QDO. Cut outs available. NEW FOR 2018
This themed collection of double-walled mugs provide effective heat insulation for serving hot drinks, with each mug being packed in a gorgeous re-useable fresh tea tin.
Made from fine porcelain. 210ml
£17
QDO Birdie cans – RELAUNCH FOR 2018. Cut outs available
Inspired by the orient and designed to make a fun statement in any contemporary kitchen, the 'Birdie can' has been produced to store fresh tea and includes a built in aeration system to help keep tea fresh.
400ml £16 – 1L £26
Made from porcelain
ALEXI
NEW: Bar Open Hoops
Our new Bar Open Hoops are available in Sterling Silver and Sterling Silver plated with 18ct Gold. These gorgeous earrings feature a stunning set of CZ stones and measures 22m by 2m.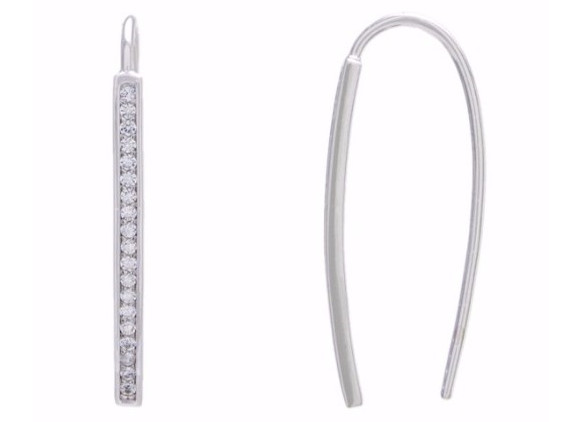 Cyber Monday:
Becoming More Important In The UK​ Retail Calendar
Dale Lovell, Chief Digital Officer and UK Managing Director (MD) at ADYOULIKE, an advertising technology company, said:
"While Black Friday gets all the attention, Cyber Monday has been rising significantly in popularity with UK consumers. Sales have steadily increased in the past number of years, jumping from £968 million in 2015 to £1.1 billion last year."
"This spike in sales year-on-year is because it is really the last day of heavily discounted bargains that consumers can look forward to before Christmas. In the next few years we might see retailers and advertisers focus more on Cyber Monday than Black Friday, given that it is closer to Christmas."
Crankalicious handmade cycle care products for bike lovers
Crankalicious products are all carefully produced, poured and labelled by hand on their premises in Elsenham, UK. Using bespoke formulas, high quality raw chemicals and various methods of measuring, heating, melting, stirring and pouring, Crankalicious create their products in small batches with the maximum pour size limited to a few hundred litres. This guarantees that only the highest quality products leave the factory.
General Purpose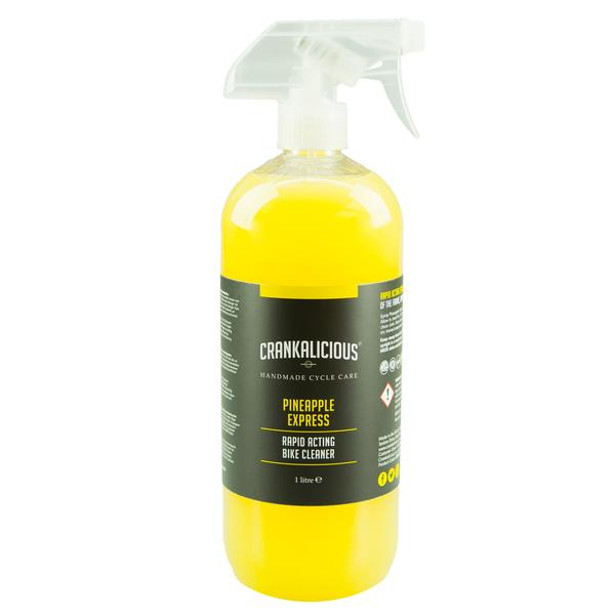 Pineapple Express spray wash – Rapid acting spray wash for use on all areas of the frame, brakes and contact points.
Mud Honey bucket wash – A pH-neutral foaming bucket wash, for use on all areas of your bike.
Limon Velo degreaser – Water-based active degreaser for fast, effective removal of oil, grease and road gunk from drivetrain and derailleurs (and other areas of the bike).
Science Friction ceramic chain lubricant – Ceramic-based chain lube to ensure prolonged, improved lubrication in all weather conditions.
Mayo Jaune frame polish – Deep cleaning polish and glaze, for removing scratches and marks in all frame types.
Mountain Bike Specific
Rotorissimo brake cleaner – Residue-free brake cleaner: ensuring perfectly clean surfaces to enable the most efficient braking.
Shock Treatment fork grease – Lithium fork grease, to provide effective lubrication of forks and seals.
Kits
The Classics gift box – A selection of 7x 100ml bottles in a foil-embossed gift box, containing Crankalicious' classic products. These offer a perfect introduction to cycle care.
The Works cleaning kit – A selection of products, work cloths and accessories, this kit provides everything needed to clean, dry and protect any type of bicycle.
8 months ago, more than 2,000 referees in England went on strike over the abuse received by match officials, leading to masses of grassroots matches being cancelled.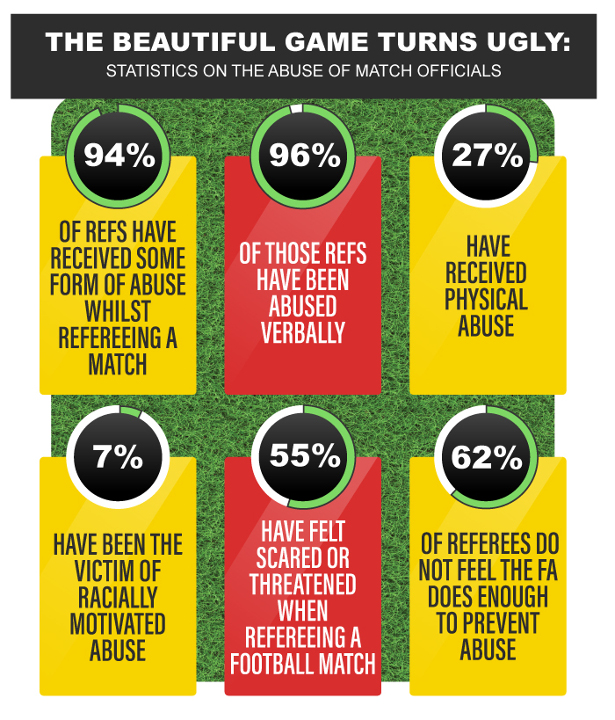 It is about time we blew the whistle on abuse towards football referees. A survey conducted by Ticketgum.com has revealed that as many as 94% of football referees have admitted to being a victim of on-pitch abuse.
Ticketgum.com spoke to almost 300 referees, from various levels, about their treatment during a match. Alongside this study, Ticketgum.com also got exclusive comments from grassroots referees, about their experiences on the pitch.
94% of referees have received some form of abuse whilst refereeing a match
55% have felt scared or threatened when refereeing a football match
62% do not feel the FA does enough to prevent abuse
Quote from grassroots referee:
"I have been assaulted several times by youths and adults. The worst time was when I was punched unconscious and then kicked in the head. I do not remember the game at all and my memory is not as good as before. I am also permanently damaged in my right eye."
New research explores five seasons worth of refereeing decisions in the Premier League.
Bournemouth are statistically the referees' most favoured team in the league, while Watford are the least favoured.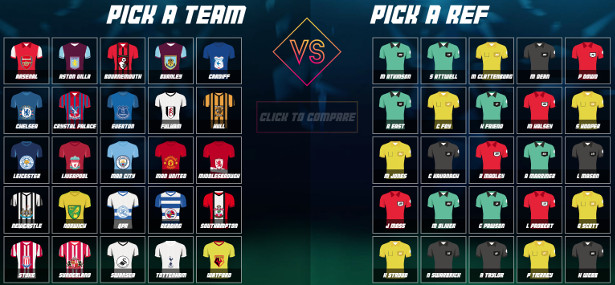 Since Sir Alex Ferguson retired in the 2012/13 season, Manchester United have lost their influence:
Being judged to commit 37.67% more fouls
Being awarded 33.3% less penalties
Their average number of yellow cards per game has risen from 1.5 to 2.0.
After another weekend of refereeing controversy, a brand new algorithm created by Free Super Tips has examined 5 seasons worth of Premier League refereeing decisions to determine which teams get the rub of the green from match officials and which are hard done by.
It's good news for fans of the Cherries, as Bournemouth are the referees' favourite team in the Premier League; accruing on average the least amount of fouls per game (9.58), the least amount of yellow cards per game (1.36), the joint least amount of red cards per game (0.05) and having the third highest game to penalty ratio of 0.18*.
Taking into account these in-game refereeing decisions, the above statistics contributed to Bournemouth being deemed the teacher's pet of Premier League, on the receiving end of more favourable decisions from referees and thus an algorithm decided referee club affinity score of 66% – the highest of all teams in the Premier League.
On the other end of the scale, Watford are the referees least favourite team in the league, with the lowest referee club affinity score of 52.23%. Being judged to commit the most fouls per game (12.8), being awarded the most yellow cards per game (2.1) and having the third highest red card to game ratio of 0.11, the Hornets just can't seem to catch a break from the officials.
The full table of the most to least favoured clubs by referees can be viewed below:
Team
Club Referee Affinity (%)
Best Referee (Min. 5 matches)
Bournemouth
66.00
Jonathan Moss
Arsenal
64.60
Chris Foy
Liverpool
62.72
Mike Jones
Swansea
62.53
Mark Clattenburg
Everton
62.46
Craig Pawson
Chelsea
61.72
Craig Pawson
Southampton
60.12
Anthony Taylor
Leicester
60.08
Andre Marriner
Man City
59.86
Jonathan Moss
Burnley
59.80
Kevin Friend
Tottenham
59.78
Howard Webb
West Ham
59.29
Lee Probert
West Brom
59.10
Howard Webb
Newcastle
58.47
Lee Probert
Man United
58.15
Lee Probert
Crystal Palace
56.63
Andre Marriner
Stoke
56.05
Robert Madley
Watford
52.23
Roger East
League Average
59.89
–
Within the Big Six, Arsenal benefitted from refereeing decisions the most, with a club referee affinity level of 64.61%. The now-retired Chris Foy was the North London club's biggest fan with a huge 74% algorithm-decided club affinity level. In the past five seasons and before his retirement, The Gunners never lost a game that Mr. Foy refereed, winning 5 and drawing 1.
The redmen of Liverpool came second within the Big Six with a club referee affinity score of 62.72%, along with Chelsea in third with a score of 61.72%.
The full Big Six table can be viewed below:
Team
Club Referee Affinity (%)
Arsenal
64.60 (Above average)
Liverpool
62.72 (Above average)
Chelsea
61.72 (Above average)
Man City
59.86 (Above average)
Tottenham
59.78 (Below average)
Man United
58.15 (Below average)
Bearing in mind the point of refereeing neutral bias occurs at 59.88%, Spurs and Man United fans will be wanting to see a few more decisions go their way as this season progresses. Their club referee affinity scores of 59.78% and 58.15% are way below the scores of their top six rivals.
Man United fans will also be interested to hear that since Sir Alex Ferguson retired and Jose Mourinho took over, the red devils have been judged to commit 37.67% more fouls, have been awarded 33.3% fewer penalties and their average number of yellow cards per game has risen from 1.5 to 2.0. The fear factor has well and truly gone.
The full dataset can be viewed here: http://www.freesupertips.co.uk/team-vs-ref/
Skinners Christmas
Skinner's Brewery are making Christmas gifting for the beer lover easy this year with their Ultimate Beer-Lovers gift set. The package includes the full range of Skinner's Brewery beers; 2 perfect pint glasses to serve them in and 2 stylish organic cotton t-shirts to really show your love for the Cornish institution.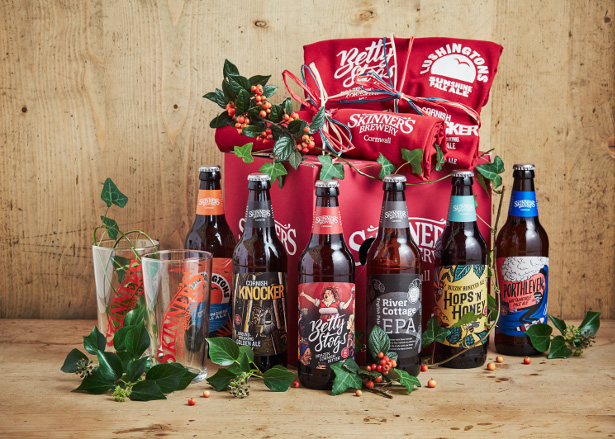 From the tropical notes of Lushingtons, to the hint of spicy tangerine in Hops 'n' Honey, to the citrus zip of Porthleven – your inbetween-Christmas-and-New-Year tipples are covered with Skinner's tantalising range of styles of flavours.
The gift set includes:
– a case of 12 x 500ml bottles of your favourite Skinner's Brewery ales
– 2 x Skinner's Brewery pint glasses
– 2 x unisex All Ales t-shirts
Available from the Skinner's Brewery website (www.skinnersbrewery.com) for £44.05.
BEST FRIENDS LAUNCH SPORTS INSURANCE

activecover.co.uk/multi_sports_covered
Two businessmen who have been friends for 45 years have partnered up and developed a multi sports insurance policy for amateur sports people.
Former City trader Simon Dryan, 50, from Mill Hill has set up Active Cover with childhood neighbour, Graeme Godfrey a former insurance advisor.
Now the pair, who used to live a stone's throw away from each other in Edgware are helping customers who suffer minor and serious sporting injuries.
Simon, said: "It does seem remarkable doesn't it, but we were friends since primary school when we were just four-years-old.
"Although we went to different schools we lived about two minutes apart and have always kept in touch. I can't think of a better person to go into business with."
The pair have spent two years developing the multi sports insurance concept underwritten by CHUBB European Group Limited, who are a global leader in personal accident insurance.
Graeme, 51, who now lives in Bushey, Herts, said: "We never envisaged that we would end up in business together but you now have two trusted friends on the same team which is an excellent start.
"We saw a gap in the market, so we set up this business in an attempt to change the face of sports insurance in the UK and we have spent two years developing and fine tuning the product.
"We have put everything into this and have always wanted to help people."
Policies for adults start from £14.16 a month and Active Cover's aim is to get people back playing sport as soon as possible.
Active Cover has been designed to help customers to overcome injuries caused during an organised sporting activity, by providing financial support to aid many elements of their recovery.
Under their diagnosis, treatment and rehabilitation sections, Active Cover will reimburse customers for up to 75% of the costs incurred up to the maximum limits of the policy, dependant on which package is chosen.
Users can access private treatment, such as physiotherapy anywhere in the UK without total reliance on the NHS, speeding up the recovery process.
If an injury is serious enough that it prevents someone from going to their gym, Active Cover will reimburse the membership fees.
Customers are covered for most sports including boxing, surfing, tennis and even Judo and Karate, all at one price.
Team sports like football and rugby are covered, as well as organised activities for both adults and children.
Full list of multi-sports covered: https://activecover.co.uk/multi_sports_covered/
Overbought on Black Friday and Cyber Monday deals this week? Gett Delivery x CollectPlus have discounted their home pick-up returns service to only £1 to send back unwanted purchases.
COLLECTPLUS OFFERS LONDONERS HASSLE FREE RETURNS WITH GETT DELIVERY

Busy online shoppers will have unwanted items collected by a scooter courier and whisked back to the retailer for just £1.95
2017: London's online shoppers can now return unwanted items without leaving their home or office thanks to a new partnership between CollectPlus, the UK's largest independent store based delivery and returns service, and Gett Delivery, the on-demand delivery service by the app Gett.
Customers who order multiple outfits to find the perfect look for that summer wedding or who fancy trying different shoe sizes, can now have return items picked up directly from where they are, at a time that suits them, and delivered to the nearest CollectPlus store. The handy new service will allow people in Zones 1, 2 and 3 of Central London to use the Gett app to return any unwanted items to more than 300 high street and online retailers, including John Lewis, New Look and ASOS.
Time-poor Londoners who might not have time to leave work over their lunch-break or don't want to walk to drop their returns off simply need to tap the Gett app and select the CollectPlus returns option to have their parcels collected within 10 minutes.
Available from 9am to 11pm, the convenient service is on offer 7 days a week for just £1.95 per parcel. Once a courier has been ordered, customers will receive a tracking number by SMS within one hour of the parcel being collected, allowing you to track the progress of your return on collectplus.co.uk.
Across the UK, CollectPlus customers enjoy a high level of convenience no matter where they live, with most of the over 6,000 stores in its network open early until late, seven days a week. Over nine million people live within 300 metres of a CollectPlus store, and across the UK over 90% of the UK population in urban areas live within a mile of theirs.
By downloading the Gett app, anyone can access Gett Delivery's on-demand delivery service for private consumers, businesses, retailers and restaurants. With hundreds of couriers around London Gett Delivery offers pickup in less than 10 minutes and delivery within the hour.
The New SodaStream Fizzi White (£99.99)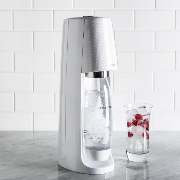 The sleek and stylish NEW SodaStream Fizzi is the latest award winning addition to the sparkling water maker's range. It's time for healthy hydrating fun for the whole family; the Fizzi transforms everyday tap water into fresh sparkling water in less than 10 seconds, at the touch of a button.
Neato Robotic vacuums
If you are looking for the ultimate companion to build your smart home and connect to Google Home or Amazon Alexa, there is a Neato in the range to make the perfect gift this Christmas.
Leave the cleaning to Neato, as it uses laser scanning technology to map your house to ensure the best clean. It can be controlled remotely via the app, Facebook Chat, Apple Watch, or connected via Amazon Alexa, Google Home or IFTTT and means you never have to vacuum again and can leave all the work to your growing intelligent home, whilst you're enjoying the busy festive season.
Botvac D3 Connected, £449.99 (lowest price point)
LaserSmart Navigating Wi-Fi Robot Vacuum for Everyday Cleaning
Wi-Fi Enabled Robot Vacuum
Further product details here: https://www.neatorobotics.com/robot-vacuum/botvac-connected-series/botvac-d3-connected/
Botvac D5 Connected, £599.99
The High Performance, LaserSmart Precision Navigating Wi-Fi Robot Vacuum.
Wi-Fi Enabled Robot Vacuum
Further product details here: https://www.neatorobotics.com/robot-vacuum/botvac-connected-series/botvac-d5-connected/
CEWE photo gifts – We might be able to get these personalised (dependent on turnaround time) with your preferred image for the show.
CEWE Photobook (starts from £5.99, the XL CEWE PHOTOBOOK with True Matt Photographic Paper starts from £49.99.)
Create a bespoke, premium quality CEWE PHOTOBOOK for your loved ones this Christmas, full of your precious memories from throughout the past year, packed with travel and holiday snaps or bursting with family photos from over time. With a wide range of styles and sizes to choose from, there is a book to suit everyone. From a smaller photo book packed with your baby's 'firsts', through to beautiful coffee table books for stylish mums to treasure forever. You can even add a special home video via the use of a QR code, to bring your memories to life, for the perfect gift made by you.
CEWE PHOTOBOOK offers an unrivalled choice of five different paper types, across 3 book formats; square, portrait and landscape. Make your Photobook that much more special with a linen or faux leather cover to your photobooks.
CEWE Jigsaw Puzzle (from £19.99)
Select a truly personal family photo and make it into a unique puzzle for fun year-after-year at the annual Christmas get together.
CEWE Mug (From £7.99)
Create a personalised mug to make the Sunday morning brew extra special, or the perfect Secret Santa gift to avoid office squabbles.
CEWE Phone Case (From £14.99)
Add a flash of personality with these completely bespoke photo phone cases, perfect gift for tricky teenagers or new parents.
Warner Bros. Iconic Moments Collection
A collection of classic films from Singin' In The Rain and Gone With The Wind to Lost Boys and The Goonies with all new beautiful artwork and numbered sleeves. As the winter nights will be drawing in there is sure to be one of the 41 that the whole family can agree on.
The new additions to the Warner Bros. Iconic Moments collection – available now. Available at HMV, Sainsbury's, Asda and Tesco. Blu-ray's are £8.99, DVD's are £5.99 each.
Other popular titles (For her/him):
Westworld – DVD £5.00, Blu-ray £8.98
Mad Max Anthology- DVD £14.80, Blu-ray £19.99
Blade Runner – DVD £4.99, Blu-ray £8.98
The Accountant – DVD £5.00
Films for the little ones
The Nut Job 2: Nutty by Nature – DVD £9.99
Surly and Buddy are back for an exciting sequel to the 2014 hit animated film, THE NUT JOB with voice talent from Will Arnett, Maya Rudolph, Katherine Heigl, and Jackie Chan—along with Isabela Moner, Gabriel Iglesias, Bobby Moynihan, Bobby Cannavale, Peter Stormare, and Jeff Dunham.
The animals learn that the evil Mayor is going to demolish Liberty Park and build an amusement park in its place. They need to work fast and find a way to stop him before they lose their sanctuary forever. "For the park!"
Surly and the rest of the gang are back, and find themselves in an even more hilarious, nutty, and epic adventure
The LEGO Batman Movie – DVD £6.99, Blu-ray £9.99
In the irreverent spirit of fun that made The LEGO® Movie a worldwide phenomenon, the self-described leading man of that ensemble LEGO Batman (Will Arnett) stars in his own big-screen adventure. But there are big changes brewing in Gotham, and if he wants to save the city from The Joker's (Zach Galifianakis) hostile takeover, Batman may have to drop the lone vigilante thing, try to work with others and maybe, just maybe, learn to lighten up.
Happy Feet – DVD £5.99
Musically challenged Mumble (voiced by Elijah Wood- Lord of the Rings films). In frozen Antarctica, where penguins sing to woo a mate, Mumble's talent is dancing: When his fellow penguins start to croon, Mumble's feet want to move. Even worse, Gloria (voiced by Brittany Murphy), the object of Mumble's affection, only wants to hear a song from Mumble's heart. But when encroaching fishermen threaten the penguins, the colony is saved by Mumble's valor, and Gloria's heart is won by his dancing, Happy Feet. Directed by George Miller(Babe), choreographed by Tony winner Savion Glover and featuring the voices of Hugh Jackman, Nicole Kidman, Robin Williams and crocodile hunter Steve Irwin.
The Polar Express – DVD £5.99
Late on Christmas Eve, after the town has gone to sleep, a boy boards the mysterious train that waits for him–The Polar Express. When the boy arrives at the North Pole, Santa Claus offers him any gift he desires. The boy asks only for a bell from the harness of Santa's reindeer. But on the way home, the bell is lost. Christmas morning, the boy finds the bell under the Christmas tree, and when he shakes it, the bell makes the most beautiful sound he's ever heard. His mother admires the bell, but she laments that it is broken … for, you see, only a true believer can hear the sound of the bell.
The LEGO Movie – DVD £4.99, Blu-ray £8.99
The first-ever full-length theatrical LEGO movie follows Emmet, an ordinary, rules-following, perfectly average LEGO minifigure who is mistakenly identified as the most extraordinary person and the key to saving the world. He is drafted into a fellowship of strangers on an epic quest to stop an evil tyrant, a journey for which Emmet is hopelessly and hilariously underprepared.
Harry Potter: The Complete Collection Years 1-7 (8pk) – DVD £34.99, Blu-ray £39.99
The Magic Is All Here in the Complete 8-Film Collection. The collection includes Harry Potter and the Sorcerer's Stone, Harry Potter and the Chamber of Secrets, Harry Potter and the Prisoner of Azkaban, Harry Potter and the Goblet of Fire, Harry Potter and the Order of Phoenix, Harry Potter and the Half-Blood Prince, Harry Potter and the Deathly Hallows – Part 1, and Harry Potter and the Deathly Hallows – Part 2.
Treat tech-lovers this Christmas
BT reveals list of gadget gifts for the whole family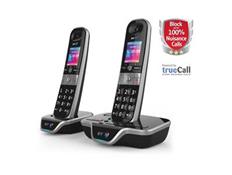 BT is giving customers the chance to get a head start on their Christmas shopping for friends and family with its ultimate Christmas 2017 gift guide. BT has a Wi-Fi enabled, smart sackful of gifts for everyone – offers include the latest and greatest tech and home entertainment as well as simply helping you chat to friends.
BT Mobile Family SIM
Treat the whole family this Christmas with BT Mobile's Family SIMs and save enough money for some extra Christmas presents. With Family SIM, the more SIMs you take, the more you save, and it's easy to stay on top of the plan with one contract and one bill. Each SIM has its own data allowance, so there's no need to worry about one family member using it all up, and the SIMs are not just limited to mobile phones, they also work in tablets. You can also stay in control of how much your family is spending, by setting monthly spend caps on all the SIMs – so no more surprise bills!
1 SIM with 3GB data + unlimited minutes and unlimited texts = £9 a month
2 SIMs on the same contract = £17 a month
3 SIMs on the same contract = £24 a month
4 SIMs on the same contract = £30 a month, saving 45%
5 SIMs on the same contract = £35 a month
Find out more at www.bt.com/mobile
BT Mobile
Treat someone to a brand new phone this Christmas from BT Mobile's pay monthly packages with handsets from the biggest brands, including Apple's new iPhone 8 and iPhone 8 Plus. The packages include a £5 discount for BT Broadband households and you can choose from four simple plans offering data allowances of 500MB, 3GB, 6GB or 15GB. They'll also benefit from an exceptional combination of fast 4G and Wi-Fi at over 5 million hotspots in the UK.
Price: Plans on the iPhone 8 start from £47 a month (£42 if you have BT broadband)
Find out more at www.bt.com/mobile
BT Whole Home Wi-Fi
Perfect for a family of tech enthusiasts who are always using multiple devices at the same time to stream footy, play games online or browse the web. BT Whole Home Wi-Fi provides super-reliable Wi-Fi in every room. These three discs talk to all your gadgets to make sure they're always connected to the fastest and strongest signal. Bristling with brilliant controls that put you in charge, you can even "pause" the internet for dinnertime or view who is online at different times. So make sure all the family can get online all around the home at speed this Christmas with no dead spots.
Price: £199.94
Home Wi-Fi Find out more: https://www.shop.bt.com/products/bt-whole-home-wi-fi-088269-CDXH.html
BT TV
Surprise the whole family this Christmas with BT TV, bringing the hottest entertainment to your home. BT's packages are your gateway to amazing US shows on AMC and unmissable action on BT Sport. With TV Max you can step into the glorious world of Ultra High Definition (UHD) with four times the detail of HD. The YouView+ Ultra HD box also gives you access to 1TB of memory which means you can record up to 600 hours of SD TV, 250 hours of HD TV or 60 hours of Ultra HD TV so you'll never miss a thing. Plus, with the feature-packed BT TV app you can all enjoy BT TV whenever and wherever you like.
Ultra HD boxPrice: TV Packages from £3,50 per month (requires BT Broadband)
Find out more at https://www.productsandservices.bt.com/products/tv-packages/
jpeg
BT Video Baby Monitor 6000
If you know someone who has a new baby or is expecting a new arrival then give them the gift of peace of mind with a BT Baby Monitor. The BT Video Baby Monitor 6000 boasts a 5 inch screen and a remote control pan and tilt mechanism so you'll have a great view of baby without moving from the living room. You can even comfort baby remotely with 2 way talk back and send them back to sleep with soothing lullabies.
Baby Monitor 6000Price: £129.99
Find out more at https://www.shop.bt.com/products/bt-video-baby-monitor-7500-lightshow-078690-9V8G.html
mium Nuisance Call Blocker –
BT8600/BT8610
Make nuisance calls a thing of the past for your family with the latest nuisance call blocking phone from BT. The BT8600/BT8610 comes with BT's unique virtual assistant, which means you'll never have to
speak to another cold caller again. The home phone can block up to 1,000 numbers, but allows people on your contact list to get through.
Price: £79.99
Find out more at https://www.shop.bt.com/products/bt8600-premium-nuisance-call-blocker—twin-083158-BV9T.html
Also available at the BT Shop this Christmas…
Google Home Smart Speaker: Google Home is powered by Google Assistan allows you to ask it questions and tell it to do things. Just start with "Ok Google" to get answers from Google, play your favourite songs, tackle your day, enjoy entertainment and control compatible devices in your smart home – £129 on BT Shop.
DJI Mavic Pro – 4K Quadcopter Drone: The DJI Mavic Pro is a small yet powerful drone that turns the sky into your creative canvas. Its compact size hides a high degree of complexity that makes it one of DJI's most sophisticated flying cameras ever. An all-new transmission system with a 4.3mi (7km) range, 5 vision sensors, and a 4K camera stabilized by a 3-axis mechanical gimbal, are at your command with just a tap of your finger – £1,359 on BT Shop.
GoPro HERO6: HERO6 Black transforms your adventures into incredible QuikStories right on your phone. With its all-new GP1 chip, next-level video stabilisation and twice the performance, looking good has never been so easy. Add voice control and a durable, waterproof design and HERO6 Black is the ultimate GoPro for sharing life as you live it – £499.99 on BT Shop.
Aaptiv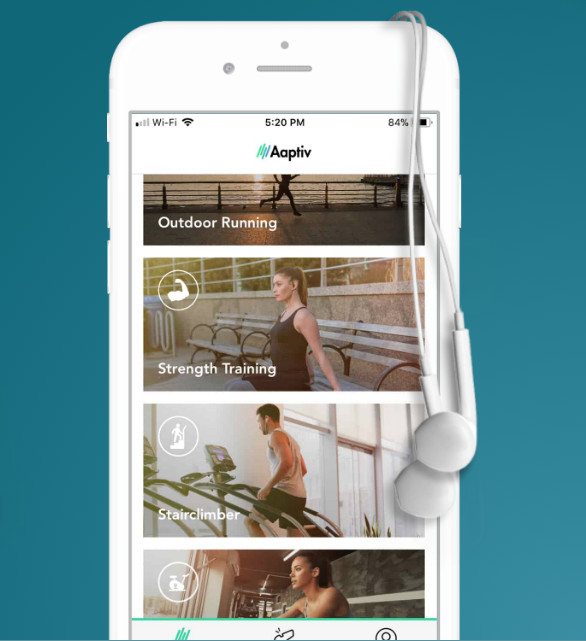 Aaptiv, an audio fitness app, has workouts for cardio, strength, meditation and more, with amazing music accompanying the workouts. This is a fitness partner like you've never heard before. With 2,500 classes available, everyone can find what they are looking for. It's a great time of year to reconsider what's working for you, fitness-wise, and to make the necessary changes or additions to ensure that you reach your goals in 2018. Aaptiv has 15 different trainers it works with, so you're bound to find one that speaks to you.
It only costs $9.99 a month or $99.99 for the year and you get unlimited, on-demand access to classes. Maybe 2018 will be the year you finally run that marathon; let Aaptiv help you train for it with its week-by-week programming to get you in shape for the big race. Whether you prefer to do your workouts at home or at the gym or outside, Aaptiv has classes that will meet your needs and preferences.
They offer beginner, intermediate, and advanced level classes, too. Commit to making the coming year your best one yet by signing up for Aaptiv.

From Original Penguin and Lacoste