McAlson Underwear
www.mcalsonline.com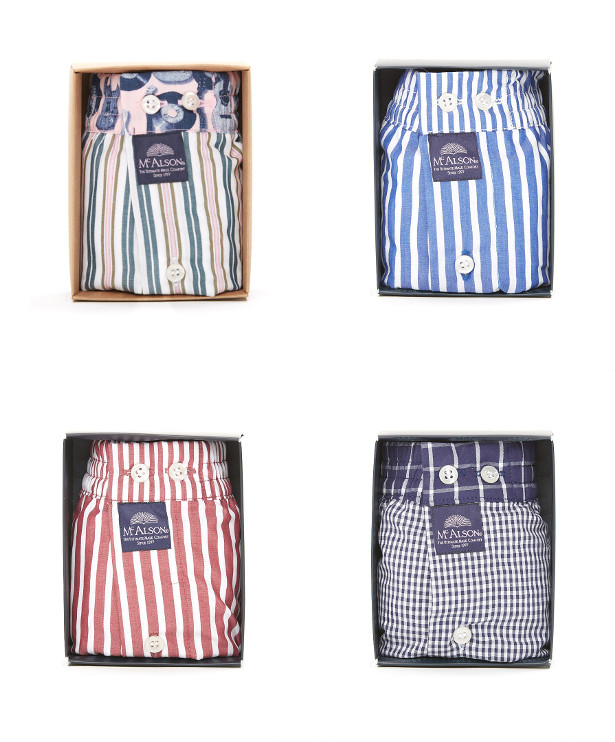 Our boxers have been 20 years in the refining and features a unique inside support. This combines the comfort of briefs with the smartness of an American boxer, as they come in a range of stylish designs and colours, fit for the contemporary man. With McAlson, you get the best of both worlds.
They're ideal for the modern man and are a fantastic alternative to the classic Christmas boxer shorts that gents may usually associate with a Christmas present. We choose from carefully selected Italian, Portuguese and to a lesser degree Belgian manufacturers, with whom we've built long lasting partnerships which insures fabrics of the highest quality, which provides a great combination of comfort and premium style.
So if you're looking for the perfect stocking filler this Christmas, these boxers will be a pleasant surprise when being unwrapped on the big day.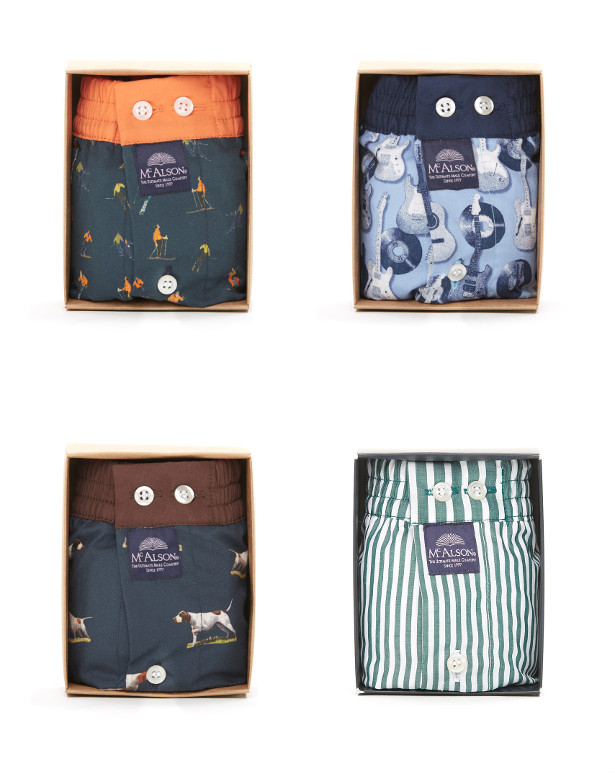 mystilla.com
STILLA MOTION
Have a look at this 53 second video to see if you agree.
https://www.youtube.com/watch?v=PP-gB0Ctrb8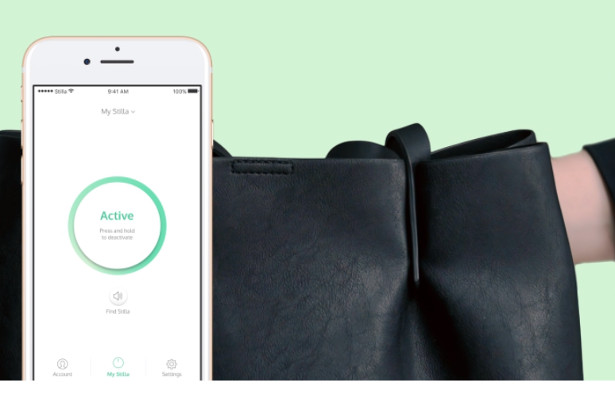 – Started selling at AT&T last week and available on wearestilla.com
– Visually appealing with a high-end and sleek design
– Ridiculously simple to use
– Can be used everyday for your anythings (computer bags, jewellery, golf equipment, cookie jars, door handles…)
– There is nothing like it on the market, not to be compared with a tracker
(www.barbellabox.com)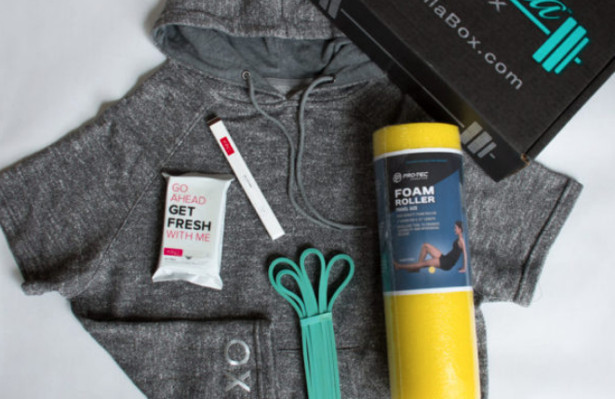 – the premier fitness subscription box service delivering premium CrossFit and Weightlifting gear, apparel, snacks, supplements, accessories, and more each month exclusively for women. I believe BarBella Box would be the perfect addition to your Holiday Gift Guide.
Give the gift of strength this holiday season to the special fitness woman in your life with a BarBella Box filled with fitness and lifestyle items valued at over $100, for just $49.99 per month.
www.barbellabox.com
Mohu. The Cord Cutting Company
High-quality, easy-to-install and cost-effective HDTV antennas and cord cutting products, including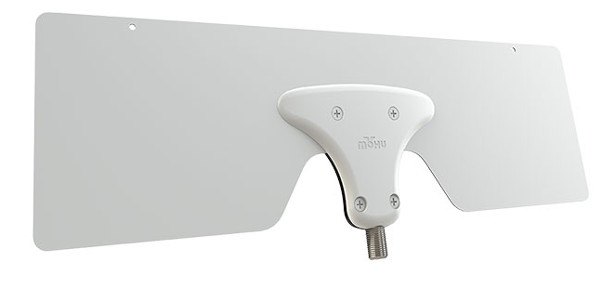 Leaf Glide: is Mohu's newest HDTV antenna that delivers outdoor antenna performance with the simplicity of an indoor antenna. With its a 65-mile reception range, the antenna offers unlimited access to free, OTA broadcast TV (including NBC, ABC,CBS, FOX, etc) for a one-time fee of $89.95.
ReLeaf: is the TV industry's first and only eco-friendly HDTV antenna that is literally built from 'ditched' cable set-top boxes. The ReLeaf offers unlimited access to free, over-the-air broadcast TV networks, like FOX, for a one-time fee of $34.99.
Untangle.TV: is Mohu's free online application that provides suggestions on how to cut the cord based on your TV viewing behaviors. Untangle.TV provides a customized list of product recommendations – a mix of OTA and OTT devices and services – in order to help consumers save time and money by taking the guesswork out of their cord cutting journey. Users can save about $100 a month by using Untangle.TV to guide their cord cutting journey.
Leaf Glide and ReLeaf are the perfect gifts for your favorite TV-lover this holiday season, sans the painful cable subscription costs. Additionally, Untangle.TV will allow them to determine the best devices and streaming services to suit their entertainment needs.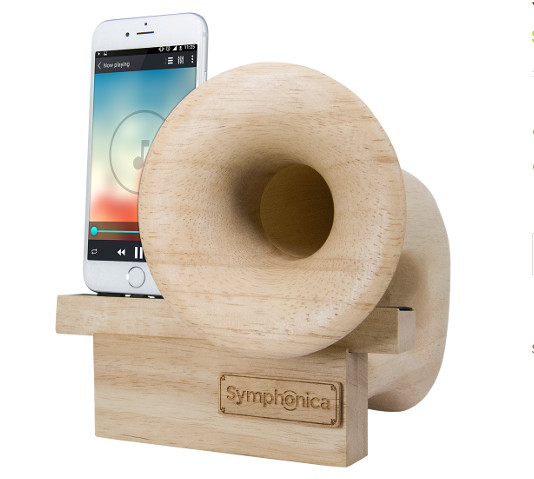 ​
Symphonica is a horn speaker dock which employs natural acoustics to amplify and enhance the sound of iPhone and Samsung Galaxy smartphones. It is a beautiful design piece made from eco-friendly sustainable woods rather than plastic, and is available in both Natural and Dark Wood Stain finishes. More than just another iPhone/Android phone accessory, it presents well as a luxury or premium gift item. It is a passive speaker, using acoustics effects instead of electronics to amplify the sound, allowing the user to save electricity by not having to use a powered speaker or crank up their phone volume to an excessive level which would drain the battery faster.
As you can see from the photos there is really nothing else quite like it on the market, and I believe it would be of great interest to your readers.
​
Optional add-on accessories include a rechargeable Bluetooth Media Remote and a Charging Stand. Everything is crafted from hardwood, and as with the speaker they come in Natural and Dark Wood Stain finishes.
The speaker is available for sale on our website at https://www.symphonicasound.com/product/symphonica-speaker/ as well as on Amazon. The MSRP for the Natural Finish version is $129.99 and the Dark Stain version is $159.99
Inspired by the hit box-office films Magic Mike and Magic Mike XXL starring Channing Tatum, MAGIC MIKE LIVE is a first-class entertainment experience located in Las Vegas at the Hard Rock Hotel & Casino.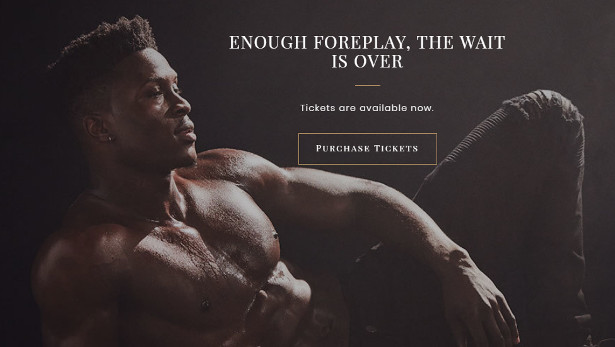 The show recreates the mythic Club Domina as a cabaret nightclub space that has been fully redesigned to capture the magnetism of the Magic Mike franchise. Featuring 13 of the hottest and most talented men in the country, MAGIC MIKE LIVE is full of surprises and far from the typical male revue with stunning choreography performed in front of, behind, above and all around the audience. Focusing on what women truly desire and hosted by a female emcee, the show features sexy and daring themed dance and strip routines punctuated by one of a kind acts from a wildly diverse cast of performers. Tickets range from $45 – $145 and can be purchased for performances through July 2018. For true MAGIC MIKE LIVE fanatics, a brand-new Pleasure Pass membership is now available which features up to six performances, family and friend discounts on additional tickets, discounts for cast Meet & Greet experiences, food and drink discounts inside Club Domina and other restaurants inside Hard Rock Hotel & Casino, and a personalized Pleasure Pass membership card for only $250.



www.mightynobitey.com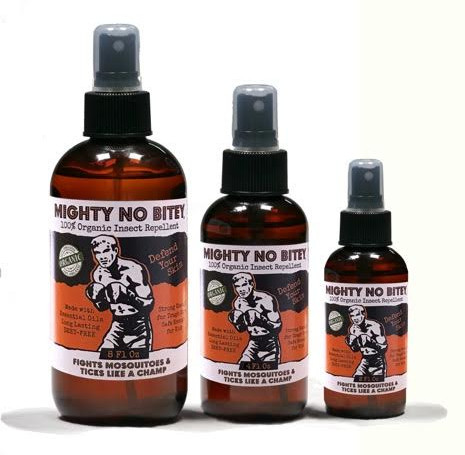 www.ororowear.com. Heated Hoodie
Ensure you're nice and toasty when the temperature plummets by slipping into this heated hoodie. These winter threads come with a built-in 4400 mAh battery designed to heat the front and back zones of your torso so that you remain as warm as possible at all times, perfect for outdoors.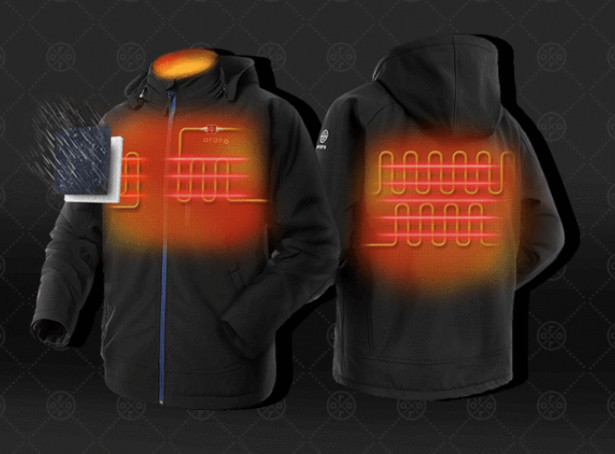 Hee Haw! Adopt a Donkey this Christmas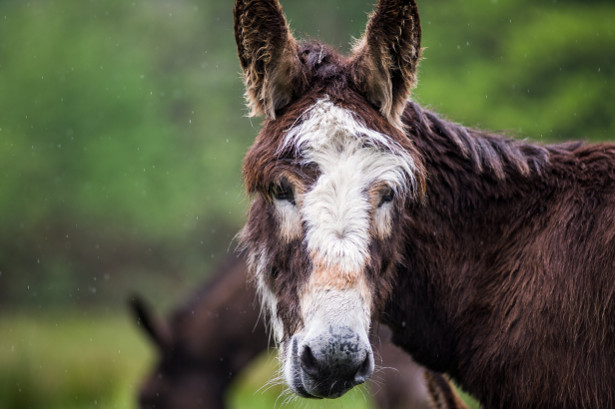 With over 20 donkeys to choose from, you can find the perfect match for someone you love this Christmas for just £2 per month. The recipient can also visit their donkey for free at one of The Donkey Sanctuary's six centres across the UK*. Adoption packs includes two portraits, four beautiful postcards, a certificate and membership card.
Need a last-minute gift? Adopting a donkey also makes a great last-minute gift as adoption certificates can be downloaded and printed at home.
Adopt a donkey online https://www.thedonkeysanctuary.org.uk/adopt or call 01395 573133.
The Donkey Sanctuary is an international charity that aims to improve the welfare and end the suffering of donkeys worldwide.
*Sidmouth, Belfast, Leeds, Manchester, Birmingham and Ivybridge.
NOW THAT'S WHAT I CALL DISNEY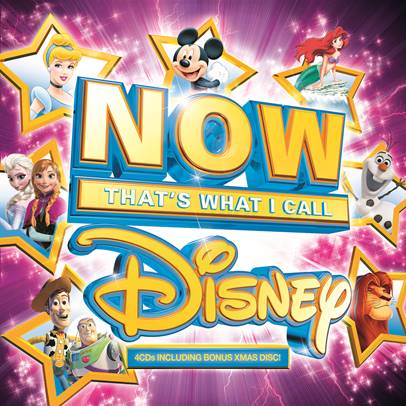 RRP: Under £15.00
Cat no: CDNNNOW20
Barcode: 888750191229
Link: https://www.nowmusic.com/album/now-thats-call-disney-2017/
Image: https://www.dropbox.com/s/8uu6hhk3xgr7tyi/Disney.jpg?dl=0
Oh this album comes from a faraway place, where animated characters prowl; where the films are immense, and the songs are intense, it's barbaric, but hey, it's NOW That's What I Call Disney!
It's the most exciting release of the year. Don't even try to deny it. The musical magicians at NOW have teamed up with the cinematic legends at Walt Disney Pictures to bring you NOW That's What I Call Disney, the best compilation of all your childhood's fondest memories.
From Hercules to Mulan and Beauty and the Beast, it's the album on which every movie wants to have a track. Stick it on anywhere, open your mouth, and a song will come right out it, with a zip-a-dee-doo-da.
89 tracks and four disks of Disney Goodness, featuring all the classics from Pocahontas to Hercules via the Aristocats and the Jungle Book, complete with a bonus Christmas disk, complete with Frozen and the Nightmare before Christmas. What's This? NOW That's What I Call Disney, and once you've got it, you'll never want to Let it Go!
CD 1
1. Frozen – Let It Go
2. Pinocchio – When You Wish Upon a Star
3. The Lion King – Circle of Life
4. The Little Mermaid – Kiss the Girl
5. Pocahontas – Colours of the Wind
6. The Jungle Book – The Bare Necessities
7. Toy Story – You've Got a Friend in Me
8. Enchanted – That's How You Know
9. The Lion King – Hakuna Matata
10. The Little Mermaid – Under the Sea
11. Beauty and the Beast – Beauty and the Beast
12. Aladdin – A Whole New World
13. Pirates of the Caribbean. The Curse of the Black Pearl – He's a Pirate
14. Cinderella – A Dream Is a Wish Your Heart Makes
15. Aladdin – Friend Like Me
16. The Lion King – I Just Can't Wait to Be King
17. Hercules – I Won't Say (I'm In Love)
18. Sleeping Beauty – Once Upon a Dream
19. The Little Mermaid – Part of Your World
20. Hercules – Zero to Hero
21. Mary Poppins – Supercalifragilisticexpialidocious
22. The Aristocats – Ev'rybody Wants to Be a Cat
23. The Lion King – Can You Feel the Love Tonight
CD 2
1. Pocahontas – Just Around the Riverbend
2. Aladdin – One Jump Ahead
3. Enchanted – Happy Working Song
4. Beauty and the Beast – Be Our Guest
5. Alice in Wonderland – The Unbirthday Song
6. High School Musical – Breaking Free
7. Song of the South – Zip-A-Dee-Doo-Dah
8. Lilo & Stitch – Hawaiian Roller Coaster Ride
9. The Nightmare Before Christmas – What's This?
10. Mary Poppins – A Spoonful of Sugar
11. Snow White and the Seven Dwarfs – Heigh-Ho
12. It's a Small World at The Magic Kingdom® Park – It's a Small World
13. The Jungle Book – I Wan'na Be Like You (The Monkey Song)
14. Toy Story 2 – When She Loved Me
15. The Tigger Movie – The Wonderful Thing About Tiggers
16. Tangled – I See the Light
17. Return to Never Land – I'll Try
18. Lady and the Tramp – The Siamese Cat Song
19. Pirates of the Caribbean at Disneyland® Park – Yo, Ho! (A Pirate's Life for Me)
20. Tangled – When Will My Life Begin?
21. Dumbo – Baby Mine
22. Lady and the Tramp – Bella Notte
CD 3
1. Snow White and the Seven Dwarfs – Some Day My Prince Will Come
2. Hannah Montana – The Best of Both Worlds
3. Mary Poppins – Chim Chim Cher-ee
4. Cinderella – Bibbidi-Bobbidi-Boo (The Magic Song)
5. The Aristocats – Scales and Arpeggios
6. Dumbo – Pink Elephants on Parade
7. Mulan – Reflection (Pop Version)
8. Hercules – A Star Is Born
9. Cinderella – So This Is Love
10. Toy Story 3 – We Belong Together
11. Snow White and the Seven Dwarfs – Whistle While You Work
12. Lady and the Tramp – He's a Tramp
13. Mickey Mouse Club – Mickey Mouse March
14. Pinocchio – Give a Little Whistle
15. 101 Dalmatians – Cruella De Vil
16. The Princess and the Frog – Almost There
17. Peter Pan – You Can Fly! You Can Fly! You Can Fly!
18. Bambi – Little April Shower
19. The Lion King Original Broadway Cast Recording – They Live in You
20. Beauty And The Beast – Belle
21. The Muppets – Man Or Muppet
22. Mary Poppin's – Let's Go Fly A Kite
23. Mickey Mouse Club – Mickey Mouse Club, Alma Mater
CD 4 Classic Christmas Songs and Carols with Mickey & Friends
1. Jingle Bells
2. Frosty the Snowman
3. Deck The Halls
4. We Wish You a Merry Christmas
5. Sleigh Ride
6. Here Comes Santa Claus
7. Rockin' Around The Christmas Tree
8. Rudolph The Red-Nosed Reindeer
9. Winter Wonderland
10. White Christmas
11. Little Saint Nick
12. The Most Wonderful Time Of The Year
13. Santa Claus Is Coming To Town
14. The Twelve Days of Christmas
15. Christmas Together / O Christmas Tree
16. Hark! The Herald Angels Sing
17. Silent Night
18. Away in a Manger
19. Joy to the World
20. Oh Come All Ye Faithful
21. Carol of the Bells
The train to Christmas town train ride pulls into the UK this december
A brand new magical experience for the whole family launches this festive season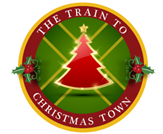 The team behind the original THE POLAR EXPRESS™ Train Ride are returning to the UK this Christmas with a brand new Christmas train ride experience – The Train to Christmas Town.
Centring around the beloved children's book The Train to Christmas Town; the family friendly train ride recreates the story of Janice and her brother on their annual ride to Christmas Town. Onboard passengers will meet a host of interactive characters including the ticket punching train conductor, Bumblebee the polar bear and Wabash the squirrel as well as a troupe of cheeky dancing elves who entertain as they serve up delicious cookies and hot cups of cocoa to all on board. Along with storytelling and Christmas carolling; passengers will also get to meet a very special guest when the train stops at the North Pole at Christmas Town where Santa Claus is waiting to climb on board to meet the children and hand them a special gift.
The 70-minute Christmas spectacle, expertly designed to bring the spirit of Christmas to the whole family, will operate from two UK locations this year – Dartmoor Railway in Okehampton in Devon and Weardale Railway in Co. Durham. The Dartmoor Railway train rides run from the 1st December through to the 28th December and the Weardale Railway train rides run from the 18th November through to the 30th December. Tickets start at £19.00 with standard and premium class tickets available.
Creating memories to cherish for a lifetime at the most wonderful time of the year, you can find more detail on The Train to Christmas Town train rides here www.traintochristmastown.com or call 08000 232383
A "truly unique" gift for the holiday season can be exceedingly difficult to find, especially for men that want something awesome. Envision a gift with the nostalgia and intrigue of a lava lamp, combined with the thrill of "living" art?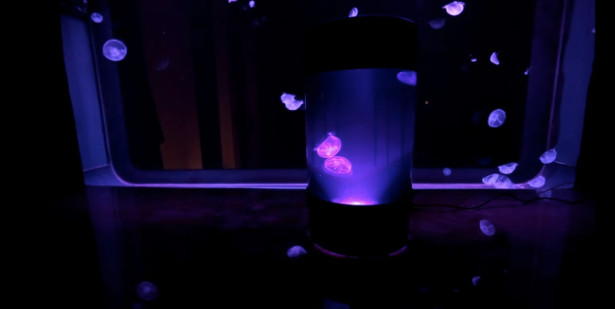 Our distinctive live jellyfish aquariums are a great opportunity for compelling publication content that will enamor a wide variety of demographics – young and old. We have all been intrigued by the grace yet peculiarity of jellyfish and mesmerized by their relaxing ambiance, but until now, jellyfish have been highly difficult, if not impossible, to keep outside of a large museum aquarium.
Our company, Jellyfish Art, has made jellyfish a sleek and simple reality for any office or home. These aren't your regular "fish tanks". These are interior-design-friendly, modern, cutting-edge aquariums that come in a variety of sizes and colors. These are tanks that attract those of us who love mood-lighting (and adored our lava lamps), as they showcase remote controlled LED lighting effects on "glowing" live jellyfish.
Jellyfish Art is a small company focused on cultivating live jellyfish, as well as designing modern and specialized jellyfish aquariums. Our roots started in running one of the most successful Kickstarter campaigns of its time. Now as an established and rapidly growing small business, we lead the industry with our "magical" living art.
As an all-inclusive kit, the Jellyfish Cylinder aquariums include three sustainably aquacultured live Moon Jellyfish, easy-to-use Jelly Food and everything you need to set up the aquarium. Our color-reflecting jellyfish in sleek hand-molded cylindrical aquariums are innovative in their elegant design as well as easy to maintain.
The price point is $369 for the Cylinder Nano kit, it includes 3 sustainably bred live moon jellyfish and everything a guy needs to set-up his kick-ass living piece of art.
Jellyfish Art
www.Jellyfishart.com
The Happy Kit is the best fun gift of the year, it's the first aid kit for recreational smokers, an all in one smell-proof, break-proof case that comes included with all your essential products, it's Happiness in a kit.
We were rated by brobible.com as the #1 Christmas gift for men.
thhappykit.com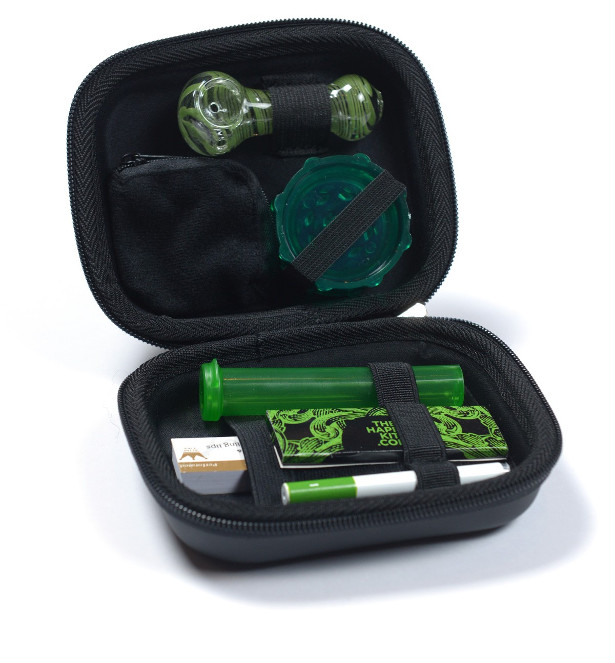 5 reasons why you should shop online this Christmas
Considering Christmas is a time for joy, you won't find many people who feel that way about Christmas shopping.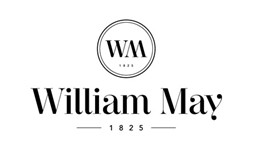 One of the most stressful ordeals in the annual calendar, the internet has made buying Christmas presents easier than ever. But would you believe that 45% of people still plan on braving the highstreet for this year's Christmas shop?
If you've not made the switch to online shopping and need a little convincing, Vintage Jewellery specialist William May, have put together five of the biggest reasons why you should give it a go this festive season.
1. Goodbye queues and crowds
Which would you prefer: Dealing with a shambling horde of stressed out shoppers, or sitting on your sofa, scrolling through your favourite websites on your laptop? We thought so.
Shopping online skips the queues and quashes the crowds, giving you access to a whole world of potential Christmas gifts without even having to leave the house.
2. It's quick and convenient
We've all been there. You've looked all over the shop you're in and can't find what you want. You search for a staff member to ask for directions, but they're all busy with other customers. With the internet, none of this has to happen.
Type in the item you're looking for and it's in front of you in an instant. With just a few clicks it can be on its way to your door. Most online shops also offer next day delivery, so there's barely any waiting time between buying an item and having it in your hands.
3. It's easier to keep presents a secret
Thanks to anonymous web viewing functions like Google's 'Incognito', you can look at any surprises you're planning without having to worry about them popping up in your browsing history. Much easier than sneaking off during the Christmas shopping trip!
When it comes to delivery, most companies send items in unmarked brown boxes, so even if another family member takes it in from the postman, they'll have no idea what's inside.
4. Returning items is super simple
It's not unusual to get Christmas gifts wrong. Whether it's the size, colour or something else entirely, Christmas returns policies are common and give you plenty of opportunity to return or exchange any incorrect purchases.
If you bought in store, you'll unfortunately have to battle back through the crowds to get things fixed. If you bought online however, just fill out the returns form and pop it back in the post.
5. You'll always find a better deal online
Did you know it's often cheaper to shop online? Many retailers have offers and items you'll only find on the internet.
It's also easier to compare prices online. Rather than traipsing up and down the high street checking the cost in every individual shop, it's as simple as flicking between a few different browser tabs.
Make this year's Christmas shop a little less stressful
When you weigh out the pros and cons, online festive shopping beats leaving the house by a merry country mile. If you've never shopped online before it can be a daunting experience, but we're sure once you've given it a try you'll never join the Christmas crowds again.
Canopy a new health and wellness air filter subscription service..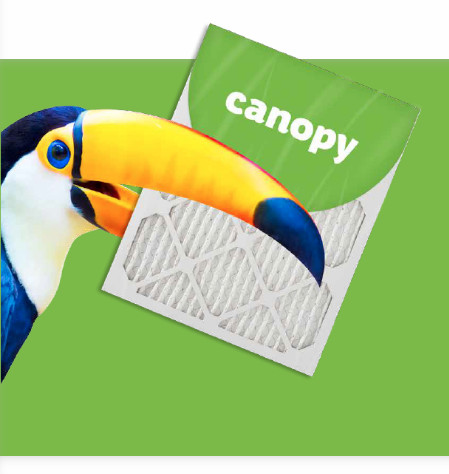 Canopy is helping families breathe easier with a convenient and cost-effective air filter subscription service. Canopy's online, direct-to-consumer air filters save busy individuals time and money, and also serve as a regular reminder that it's time for air filter replacement.
Some top highlights as to why a Canopy subscription makes a great gift include:
Canopy is cost-effective— Customers pay only $15 every 1-3 months when a new filter is delivered, a minimal cost for ensuring the air your loved ones breathe is clean and healthy; According to the Department of Energy, changing your air filter every 3 months can save you up to 15% on your annual energy bills
It's quick and easy to sign-up— It takes about 2 minutes to purchase a subscription for a family member or friend on CanopyAir.com— the holiday season is busy enough, this is a smart way to shop
The air we breathe is often overlooked— The air inside your home can befive times dirtier (and up to 100 times dirtier) than outdoor air— if you ever start to see dust build up more quickly in your homes, you probably need to change your air filter soon as that is a good indicator your air filter is dirty
It's convenient— There is a long list when it comes to juggling life's busy responsibilities; an air filter delivered to your loved one's doorsteps every 1-3 months is one less item they need to check off their to-do list
It's especially helpful for pet owners, allergy/asthma sufferers— Canopy helps ease the prominence of respiratory irritants and common allergens like mold spores, fungus, pollen, mites and pet dander
ZIRUI GO Case : Fill, Snap, Go! Perfect Gift for Travelers A Modular Travel Care Case that's Secure, Sleek and Simple.
We make sure your liquid care products have a safe travel too!
preorder link https://www.kickstarter.com/projects/zirui/zirui-go-case-fill-snap-go/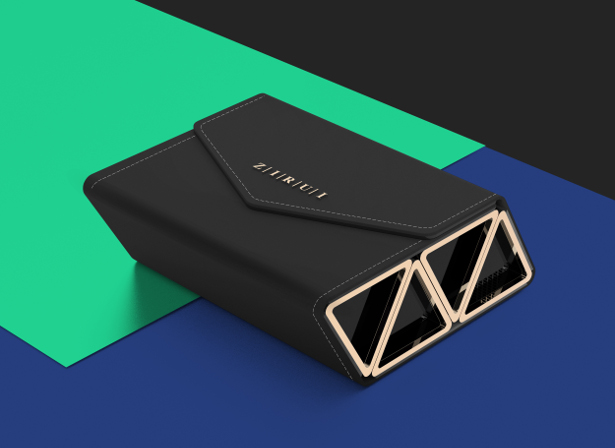 Cottage Chic from MY Furniture
Reclaimed solid fir wood and zinc effect lacquered steel table tops with rivet surround feature in this affordable new Hemmingway range from MY Furniture. The perfect collection for creating a stylish country home decor!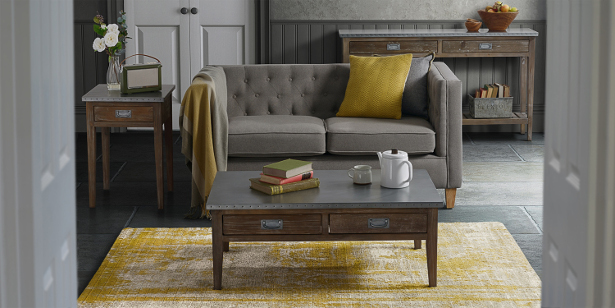 HTC U11 in Solar Red, Amazing Silver, Sapphire Blue and Brilliant Black*
Available for £599 from http://www.htc.com/uk/go/buy-htc-u11/
*Keep an eye on the website for offers, Solar Red available in Dual Sim only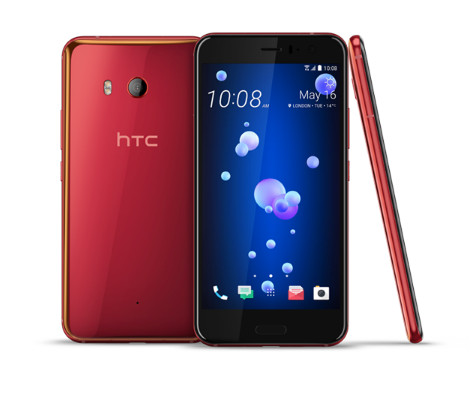 HTC's stunning flagship smartphone, the HTC U11, makes the perfect gift. Give your friend, family or loved one a hug, kiss and a squeeze this Christmas with the U11's world first 'Edge Sense' technology, allowing you to open apps or take selfies with a simple squeeze! That Christmas Day family selfie will definitely be one for the photo albums. The HTC U11 is also compatible with the Amazon Alexa App.
It doesn't just offer high-spec technology either, the U11 boasts beautiful 3D liquid glass surface crafted using highly-refractive precious mineral. Across the phone's back cover the U11's brand new colour, Solar Red, changes from a festive red to a fireside orange depending how the light strikes it, making it a gift they're sure to treasure.
From obligatory awkward family photos, to Santa hat selfies, the U11 boasts the best smartphone camera on the market to help you capture all the festivities.
Perfect for blasting out those Christmas classics, the U11's audio is unparalleled and comes with HTC's most advanced headset ever build for personal audio, the HTC USonic which includes Active Noise Cancellation.
GIVE THE GIFT OF RELAXATION THIS CHRISTMAS
Spabreaks.com offers 15% off spa vouchers for the person who has everything but the time to relax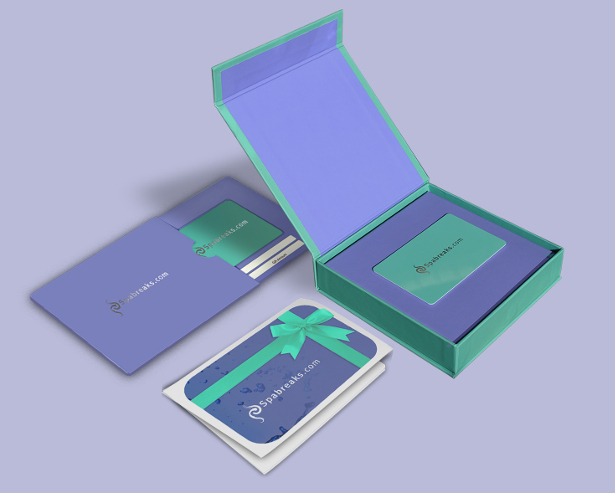 6 November 2017 – It's the perennial question: what do you get for the person who has everything? This Christmas, Spabreaks.com may just have the answer. Europe's leading spa agency is offering gift vouchers for spa experiences –perfect for those whose ideal Christmas present is simply the chance to relax – and, what's more, is offering 15% off any vouchers purchased by 31 December 2017.
Spabreaks.com offers thoughtful gift-givers three different voucher options this Christmas. They can choose from:
Specific package: Buy a specific spa experience package at one of Spabreaks.com's more than 800 venues both in the UK and abroad
Monetary value: Purchase vouchers for a monetary value than can be redeemed against any package sold through Spabreaks.com. Vouchers are available in multiples of £25.
Spa Choice: Select one of Spabreaks.com's 'Spa Choice' vouchers. These clever vouchers can be reimbursed for spa days or overnight spa breaks at more than 75 spa venues around the UK – giving the recipient a wealth of choices. The voucher options are:
Spa day for 1 – £59.95
Spa day for 2 – £109.95
Spa break for 2 – £199.95
The vouchers can either be presented as a downloadable PDF, as a gift card in a luxury sleeve or in a gift box. Vouchers are valid for 10 months from the date of purchase, and can be bought at www.spabreaks.com/spa-vouchers.
The 15% off discount is valid on all Spabreaks.com vouchers purchased via the Spabreaks.com website by 31 December 2017, using the code JOLLY15 at checkout.
For more information on Spabreaks.com, visit www.spabreaks.com or call one of the expert Spabreaks.com advisors on 0800 043 6600
Parrot Bebop 2 Power – FPV Pack
RRP £629.99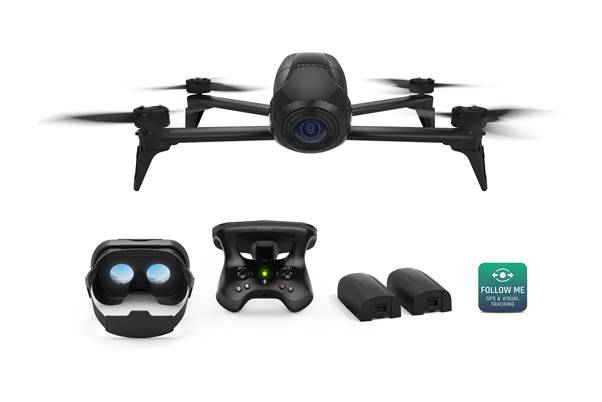 The Parrot Bebop 2 Power is the latest generation of Parrot's world famous Bebop 2 drone, and the most advanced consumer quadcopter of its kind. Perfect to take exploring and capture high definition photos and videos, it comes packed with a greater battery life, a new flight assistance system, and offers even more freedom to explore your surroundings. Its brand new "Power" battery ensures 30-minutes of continuous flight time, which is the best battery life available on the market for a drone in its category. Parrot Bebop 2 Power includes a dynamic, three-axis stabilised HD camera and several intelligent flight modes enabling excellent quality images with ease. Its one-piece design is both light and compact, providing sturdiness against the elements and high quality flights. The FPV goggles provide a fully immersive flight experience, and the integrated Follow Me feature will set it to follow your every move.

The National Art Pass

· The National Art Pass provides free entry to over 240 museums, galleries and historic houses across the UK, as well as 50% off entry to major exhibitions.
Buy as a gift for a friend or family member, and with the 'plus one' option members can also take a different guest to each visit.
Every National Art Pass sale directly supports UK museums and galleries through the Art Fund.
Prices
Individual membership: £65 (with Plus One + £35)
Under 26 membership: £32
Family membership: £107
Root 23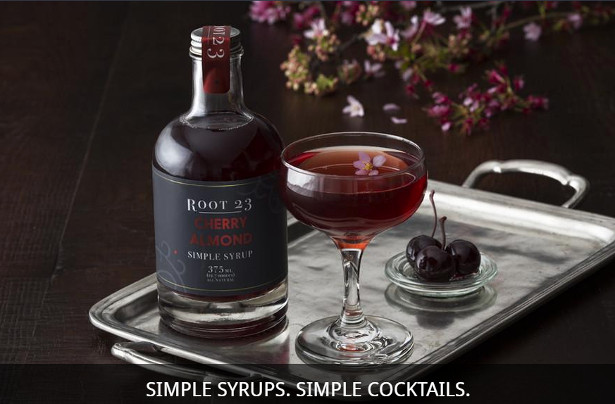 ROOT 23 is all-natural flavor infused simple syrups created by two busy moms based out of Columbus, Ohio. Created with organic cane sugar and local ingredients from farmers in the region, ROOT 23 simple syrups can be added to liquors to make an easy cocktail, be used to mocktails or even used in food recipes. From pear rosemary to maple cinnamon to cucmber habanero, there are a variety of flavors that can be used a variety of ways. ROOT 23 also has winter assortment gift packs if someone wants to try a variety of flavors.
Website: https://www.root23.com/
BEBOX
Unique meal prep container that allows you to customize your portion control.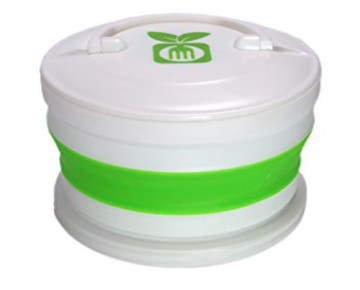 Why love BEBOX?
● Fully adjustabledividers make it easy to customize portions for any diet
● Convenient measurementlines for up to 4 cups take the guesswork out of portion sizes
● Unique collapsibledesign allows you to easily fit the container in your gym bag or purse onceyou're done eating
● Stackable designlets you attach one BEBOX to another—more room for food, but you'll only needone lid!
● Made from 100%BPA-free material that keeps your food fresh and healthy
● Microwave- anddishwasher-safe, with an easy-to-clean design
● Lightweight andportable, including a handle lid for easy carrying
Bebox is available as a single or set in blue, green or pink.
Buy here: http://flyt.it/beboxsingle or Search Bebox on Amazon
www.mybebox.com
Facebook.com/bebox.ca
Instagram.com/mybebox
Book:- Yoga: Point + Process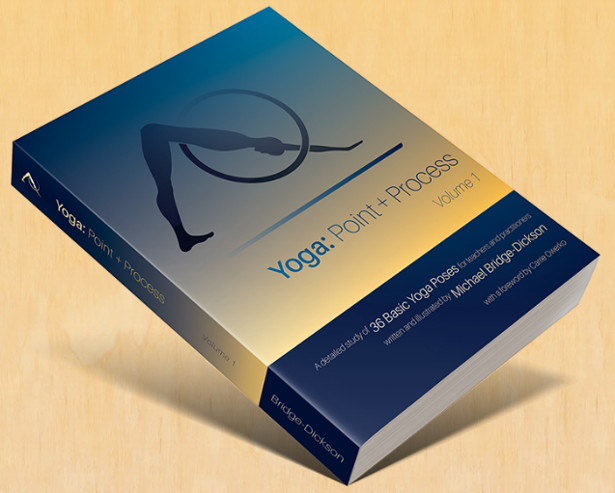 As you may know, yoga is a practice that is helpful to athletes of all types, its emphasis on healthy mechanics and conscious movement are of great physical benefit, promoting strength, stability, flexibility, and physical freedom.
This book is already getting praise form top members of the yoga community, and although it is geared toward teachers and dedicated practitioners, its accessible, step-by-step instructions are accessible to anyone, whether they practice yoga or not. The book is based on a methodical process that is ideal for beginners to follow, and is a great supplement to attending classes with a live teacher.
WiZ Smart LED Lights for your Christmas Gift Guide
WiZ, a new line of connected LED light bulbs and luminaires that just launched in North America.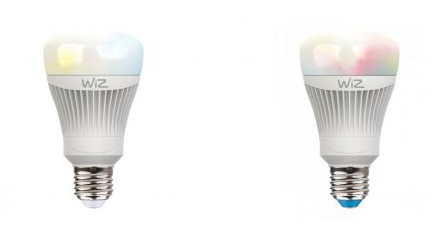 They make a great gift for anyone looking to add some smart to their home, and the simple plug and play, hub-less design minimizes the hassle of set-up. You can change the mood and feel of any room or home with the flick of a switch or the tap of a screen, and since they connect directly to WiFi, you can add as many lights to your network as you want.
There are several different kinds of bulbs and styles of lamps in the WiZ range, but here are some that really shine:
The WiZ Whites E26 standard-size replacement bulbs offer 64,000 shades of white to light up your space, while theWiZ Colors E26 bulbs offer both 64,000 shades of white and 16 million colors to choose from. They are available starting at $24.95 USD for a single adjustable white bulb and $34.95 USD for a single full color and controllable white bulb.
The WiZ Colors Hero, is a table lamp great for a desk, shelf or side table, and comes in white or wood grain finish. It adds a contemporary feel to your home or office, and adjusts to fit any mood or occasion. It retails for $69.95 USD.
Here are some additional details:
· 30-second Set-up – Simply screw in a WiZ light bulb or plug in a WiZ luminaire, download its top-rated app (available viaGoogle Play andApple App Store) and "pair and share" with one tap of the screen and three quick flicks of your switch
· Full Control – Take control of your lights through your Wi-Fi on the WiZ app, mobile network, infrared remote control, existing switches via the WiZclick feature, preset scheduling and even through your Amazon Echo or Google Home
· Dynamic White and Full RGB LEDs – Available through most models, WiZ offers over 64,000 shades of white and 16 million colors to choose from
· Advanced Voice Control – Control your lights with the power of your voice through Amazon Echo or Google Home with advanced controls beyond just turning lights on/off
· Availability – The WiZ range of connected LED lights is available online at Home Depot and Amazon.
Want to give your mom a drawing of her as a llama?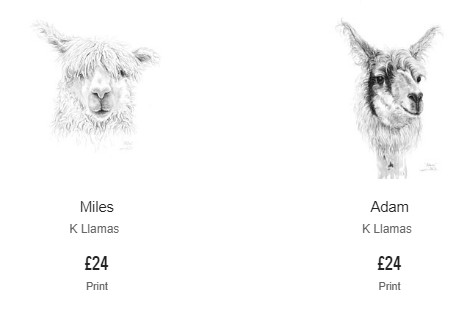 Everyone's first name is drawn as a llamas. At llamasart.com people can find the name of friends or family members and order the art print on paper, printed on home goods (like mugs, pillows) or on apparel (shirts, tote bags). If the name isn't created yet, you submit it!
Llamasart.com

Barazzo® is a patent-pending multifunctional smart bags with an integrated charger and location device.
Categories: wearable tech, consumer wearable, smart bag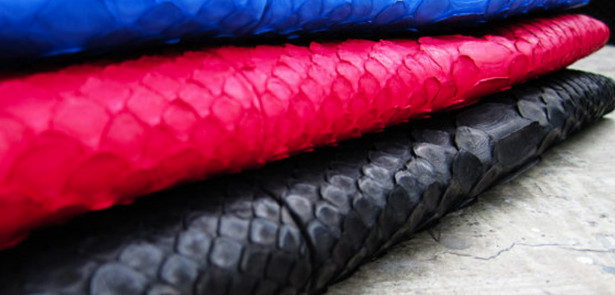 Barazzo is a multi-functional bag for "on the go" professionals that eliminates the need to carry or switch bags every day and provide power to the laptop, cell phone or most electronic devices while on the go. These "on the go" professionals may keep all of their essentials in one bag and go from work to the gym, to a night on the town or a weekend getaway with ease..
www.barazzo.com
Perfect stocking stuffer innovative new Korean hair treatment curated by stylist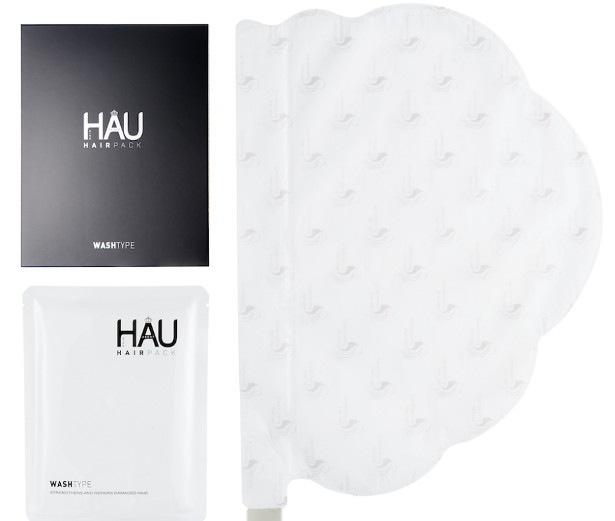 Are you looking for a new way to cool out after a workout, while healing your hair? Throw a korean hair pack for 15 min in the fridge and on your head after you workout, for a cooling scalp treatment that will transform your hair!!!
HAU hair pack is the perfect stocking stuffer for you and anyone who has hair on your list this season!!! Great as a repair, moisturizing, volumizing, cooling, scalp, pampering treatment…perfect for product and trends junkie (Korean beauty products are as 8-10 years ahead of the rest of the world..this is the latest innovation in hair in Korea currently). Maybe you know someone concerned with health and ingredients in product? This product contains many Natural Korean ingredients deliver nutrients to the hair and scalp…which promote healthy new hair growth/volume/fullness at the scalp and truly healing/reparative results on the ends.
It is a disposable hair cap (see attached picture) containing a nourishing serum, to be worn on your head after shampooing and towel drying your hair for 30-60 min. (think of the face masks people can take out of a foil packet and put of after washing their face, then rinse off after some time…this is as a hair mask)
I am a half korean/half american hairstylist and industry educator. When visiting family this summer I found this hair pack and brought them back to the states. My clients and I have been truly amazed by the results and now I am the exclusive distributor here in the United States.
Thin flat hair has volume, body, movement, and shine.
Damaged hair returns to the feel, look, and movement of virgin (never been chemically treated) hair with continual use.
Curly and wavy hair is less frizzy, smoother, softer, shinier, fuller at the top root area, and easier to style straight.
This product is unlike anything I have seen as a professional or consumer. For most hair types, hair is noticably softer, lighter and has more shine after one use. When used weekly, hair is truly transformed. There is no longer a need to use conditioner, or styling products like oils, creams, serums, detanglers, smoothing elixers, antifrizz etc. (exclusions would be any of your hold products-hairspray, gel, etc.)
Give the gift of healthy hair this Holiday Season. Single packs ($15) Box of 5 ($50)
Please check out our FAQ at koreanhairpacks.com/FAQ and our instagram @koreanhairpacks
Peli Products Unveils 3 Sizes of Lightweight Peli™ Air Cases
New Peli Air 1557, 1607 and 1637. 45% Deeper, 40% Lighter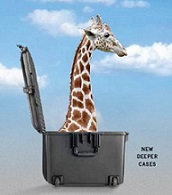 Peli Products, the global leader in the design and manufacture of high-performance cases, today set another benchmark for the segment with the launch of three new deeper cases in the re-engineered, up to 40% lighter, Peli™ Air Case line.
Since 1976, the classic Peli™ Protector Case™ has been the go-to protective case solution for millions of professionals and consumers worldwide. As a part of the innovative and lighter Peli™ Air case range, the three new cases, 1557, 1607 and 1637, continue Peli's relentless challenge to offer users more versatility, portability and durability, in special for fitting drones and several camera bodies and lenses.
"Our engineering team consistently explores how to deliver innovative and meaningful new solutions," said Piero Marigo, Peli Products EMEA Managing Director. "The Peli™ Air case line is a major transformation, designed to maintain Peli's signature concept of high-performance durability while cutting the weight out."
The entire Peli™ Air case line, constructed of lightweight, next-generation HPX™ resin, is available in nine travel-ready sizes, in both long and, now, deep options. With over 33 cm (13") of depth available, the new cases provide room for fragile and valuable equipment, such as drones and cinema-grade cameras. Peli™ Air cases continue to be the gold-standard of premium equipment protection while remaining 40% lighter and now 45% deeper. All Peli™ Air cases are available in black, yellow, orange, and grey.
Available configurations offer the choice of four unique interior options to meet almost any performance needs:
The TrekPak® Divider system (not available with 1607 or 1637), feature durable, waterproof, closed-cell foam, laminated to corrugated panels to provide a fully customisable and precise protection grid without wasting space.
The Classic Pick N' Pluck™ Foam offers a manually customisable solution for fast and simple protection with pre-scored foam to fit almost any equipment.
The Padded Divider configuration includes infinitely customisable, protective, padded dividers with Velcro™ so users can change their equipment organisation scheme on a moment's notice.
The No Foam configuration allows a blank slate for custom interior solutions.
The new 1607 and 1637 cases have wheels, roll tested over 914 meters. The line's newest three products all boast classic Peli case features including a watertight O-ring gasket, a crushproof and dustproof exterior, stainless steel hasp protectors, rubberized, over-moulded handles and proven tough double-throw latches. Each Peli™ Air Case meets the same performance tests (impact, drop, submersion and high and low temperatures). Peli™ Air cases are also backed by the company's legendary lifetime guarantee of excellence (where applicable by law).