Zagara Home, www.zagarahome.com ,a lifestyle, bad and bath, and home accessories company.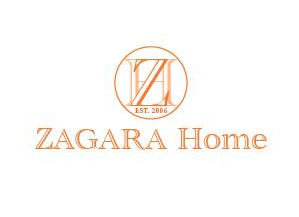 We have a beautiful collection of gifts for women and men , from lounge robes to lounge slippers to bath robes and towels. We also have a collection of beautiful household items such as marble coasters and trays, not to mention a signature fragranced candle, room spray and linen spray.
The Magic of Menopause: A Holistic Guide to Get Your Happy Back!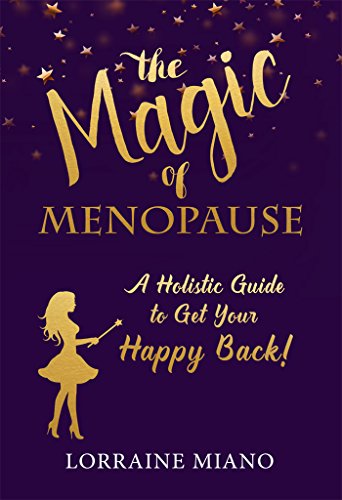 Upon discovering she was about to be a grandmother, just as menopause and a hysterectomy were at her doorstep, Lorraine Miano decided she needed to turn her healthy lifestyle habits up a notch. She was not going to be a has-been–she was determined to be a will-be!
In her book, The Magic of Menopause, Lorraine walks you through what it takes to make lifestyle changes that will set you up to live the rest of your life healthy and happy–at any age! It goes far beyond weight loss and encompasses all of the magical side effects of a healthy life, like fewer wrinkles, glowing skin, fewer aches and pains, and more energy!
This book will help guide you through the struggles women face when they begin menopause, and helps you tackle daily changes, such as:
*Balancing your hormones holistically
*Getting a better night's sleep
*Reducing and/or eliminating hot flashes
*Improving libido!
*Saying goodbye to anxiety and depression!
*Having the party of your life!
Heading somewhere warm this holiday season? A new bikini is a must-have for every traveling beach babe, and an envy-inducing suit is at the top of her gift list.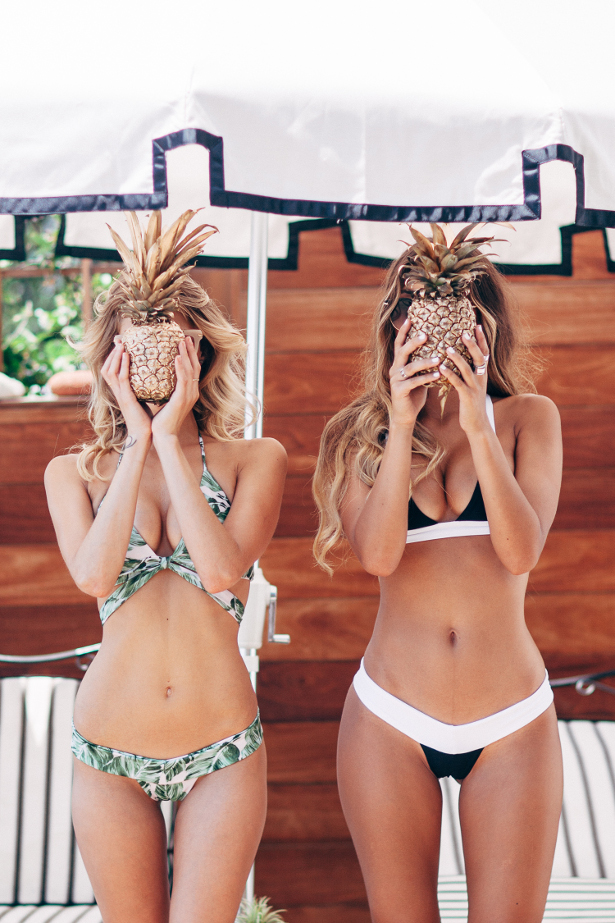 SKATIE is a California-inspired swimwear brand committed to creating timeless pieces while championing sustainable practices. Each piece is produced locally using surplus or upcycled fabrics, and the figure-hugging designs flatter every curve for a suit that looks and feels tailored to you.
Sipping drinks by the pool? Check out the Lucy top in Beverly for a flirty, fashion-forward look. Her wrap ties and adjustable fit will turn heads no matter how you wear her, and her seamless design makes uncomfortable pinching a thing of the past.
More interested in catching a wave at the beach? Try the Kaz top in Newport for a sleek style that keeps everything in place. Her supportive racerback is the perfect companion for any adventurous girl, and her fixed triangle style eliminates any chance of funky tan lines or slippage.
Two bikinis, two personalities…but at just $50 each, why not both?
Check out these styles and more at www.skatie.com.
Nectar Sunglasses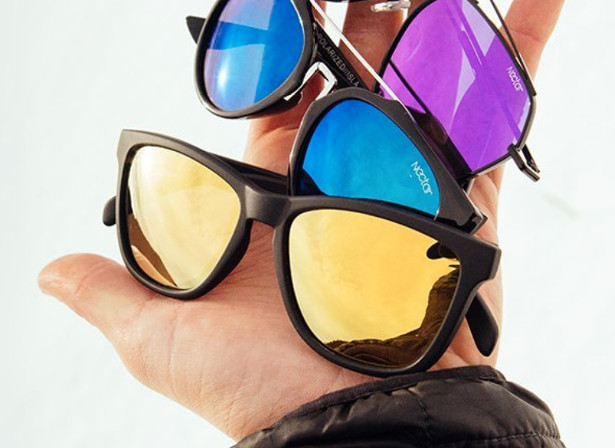 Nectar Sunglasses – an accessory line (based in Charleston, SC) that is saving the world one bee at a time with a portion of all sales going to The Bee Cause. Nectar is a durable, affordable line geared towards those who want to live "the sweet life."
Nectar prides itself on being a perfect fit for active folks:
1. Polarized, impact resistant polycarbonate lenses
2. 100% UV protection
3.. Glare reduction
4. Most styles under $50!!
100% Certified Organic Foot & Leg Balm to Relieve Cracked Heels. www.hugyourskin.com
(15% OFF with code 'RUGBY15'
This code can be used with any full size product online. Valid to 30th Sept 2017. Delivering to USA & Canada only.)

TWITTER | FACEBOOK | PINTEREST | INSTAGRAM
Inlight's Foot & Leg balm is a certified 100% organic oil based formula that is water and chemical free, cruelty free, vegetarian friendly.
Masterfully formulated Inlight's Foot & Leg Balm delivers a perfect blend of bio-active plant extracts in this soothing, restorative formula for dry, cracked heels. It soothes heavy-feeling legs and softens rough areas.
This winning heel balm is a must have for sandal season!
Perfect for cracked heels, dry, normal, or oily skin, pregnancy or prone to rash, sensitive skin.
Foot & Leg Balm is a powerful blend which contains witch hazel and cypress whose vasotonic and astringent properties act together with the healing qualities of marigold, lavender, and plantain. This combination helps to restore, calm, and tone making this balm ideal for both foot and leg massage. This formula also promotes lymphatic drainage, stimulates circulation, and supports weak veins by massaging the legs from heel to knee in a circular motion with Foot & Leg Balm.
Price $55 for 60ml/2.03 fl.oz.
Inlight is a well-established European brand, handcrafted in the UK by Dr Spiezia, an award-winning skin expert and leading Medical Herbalist. He is considered the father of the organic beauty movement in Britain and was voted one of the top 25 "Who's Who in Natural Beauty" in 2012, 2013, 2015 and 2016.
Dr. Spiezia stated that, "the vital energy within the body works from the inside to the outside in order to clear inner toxicity", thus making our skin a large part of well being of the whole.
Hug Your Skin is the exclusive distributor of Inlight products in the United States. The company was founded in 2016 by Lucy Husarkova, originally from Prague, Czech Republic, who is passionate about healthy, organic products. Lucy did not want to compromise the health of her newborn son so she set up a company in Europe, being the distributor of Inlight and other organic beauty brands. After a few years, she sold her company in Europe and moved to Florida to promote the Inlight products in the United States. She has also performed her own research on heavy metals in cosmetics and skincare and gives classes on the topic, http://www.hugyourskin.com
###
Certified Organic by the Soil Association
See more at :- www.hugyourskin.com
BuddhiBox

Unfortunately, nothing says "I don't know you at all" like gifting a generic candle or plastic picture frame. This year, get creative and surprise your fit mom or yogi friend with BuddhiBox, a monthly soul care package filled with a curated assortment of unique yoga and mindful products. Designed with the yogi lifestyle in mind, each box contains ethically sourced, made in the USA, cruelty-free products that embody the yoga principles of compassion, community and discovery and a portion of its proceeds are donated to a different charity every month.
Whether for your mom who needs a little Zen in her life, your sister the yogi or your BFF who loves to try out new products, BuddhiBox is an easy, unique way to please even the pickiest ladies on your list.
BuddhiBox offers a variety of options:
◦ Monthly yoga box – a mixture of 5-6 full size items for $34.95/Month + $5 shipping (Sign up for a year and get one month free!)
◦ Quarterly jewelry box – Each box shipment comes with 108 Mala necklace, two additional jewelry items, a healing crystal, cleansing smudge or incenses to purify your mala, and an extra bonus item.. Each shipment will have a value between $125-$150.
◦ BBEO (BuddhiBox Essentials) – One full size essential oil roll-on, 2 deluxe product sample, a guided meditation and healing crystal for $15.95/Month (Includes shipping cost!)
◦ Limited Edition One-Time boxes: A variety of options such as the Zen Meditation Box, Goddess Box, or the Chakra Healing Gift Set are available for purchase without a subscription via the website
About BuddhiBox
BuddhiBox is an all-natural, cruelty-free, eco-conscious, monthly subscription box designed to inspire your life, workouts and community. Dedicated to giving back, BuddhiBox donates a portion of each month's sales to a different non-profit organization. Founded on the principles of discovery, union and compassion, BuddhiBox truly embodies the yogi lifestyle by helping people live consciously both on and off the mat.
For more information on BuddhiBox, visit www.buddhiboxes.com. Follow on Facebook @BuddhiBox Yoga Subscription Box, Twitter @BuddhiBox and on Instagram @buddhibox.
Henrietta Rae's Bread Pudding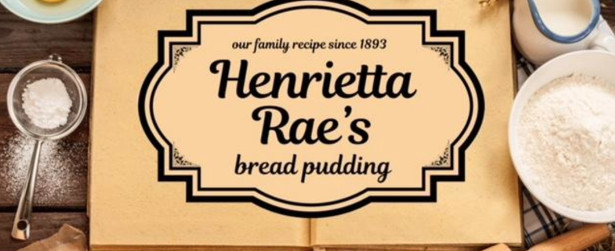 A family recipe for generations – now in single serving size (they call them "P-Ouffles" because unlike MOST bread puddings, this recipe is more like a Souffle with a crunchy top).
A brand that has been a hit in NYC amongst the celebrity crowd (they hand deliver warm batches of a half dozen or more) after gaining a following in production green rooms and production craft services.
Now available for shipping anywhere in the USA and Hand Delivered in NYC.
The gift box is $28.00 plus shipping.
www.HenriettaRaesBreadPudding.com
Watts Of Love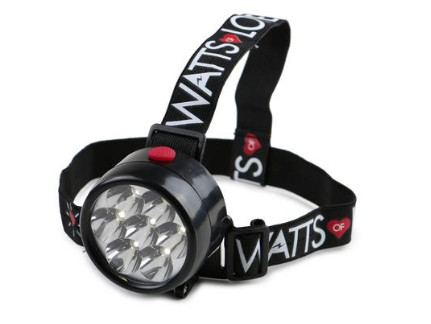 We are a 501(c)3 nonprofit that provides handheld solar lights to developing countries, as well as disaster relief (we are currently in the ground in Puerto Rico distributing lights). We also sell our solar lights online – all proceeds benefit our organization. In the coming weeks, we will have different lights available, including a smaller headlamp (attached bust photo) and an mp3 player/radio with phone charging capabilities (great for emergency backup!)
https://wattsoflove.myshopify.com/ for more info; photos attached.
our website: www.wattsoflove.org
Les Georgettes is the creation of the renowned Altesse house, France's leading jewellery manufacturer and Texier, a prominent and distinguished leather goods manufacturer in Brittany – two premium companies which are officially recognised as part of France's National Heritage.
Les Georgettes is an innovative concept that combines fine custom jewellery with interchangeable and reversible coloured bands.
In just a few seconds, every woman can create her very own collection of exclusive Les Georgettes, by changing or reversing the band to go with her outfit, her bag or her mood.
Go online or visit a local stockist to discover the AW17 collections and explore the endless possibilities amongst the wide and gorgeous ranges of bracelets, rings, necklaces and leather goods.
Les Georgettes are stocked in over 200 stores nation wide and online – www.lesgeorgettes.com
Up Mountain Switchel: https://drinkswitchel.com/
Perfect for holiday parties, Up Mountain Switchel is a delicious addition to any classic holiday drink. Used as a mixer, or just by itself, Up Mountain Switchel's fresh ginger, raw organic apple cider vinegar, and pure grade a maple syrup is a must have beverage for all this holiday season.
Up Mountain Switchel is an independent, owner-operated, friends and family Vermont company dedicated to recreating the 18th century heritage vitality drink switchel with the freshest, purest, most functional ingredients. Each bottle of Up Mountain Switchel contains only four simple ingredients: local organic maple syrup, local organic apple cider vinegar, organic fresh ginger root, and Berkshire mountain water and is produced within a non-GMO, Organic and Vegan supply chain.
MAMAGREEN is a premium innovative outdoor furniture brand, renowned for Belgian design excellence.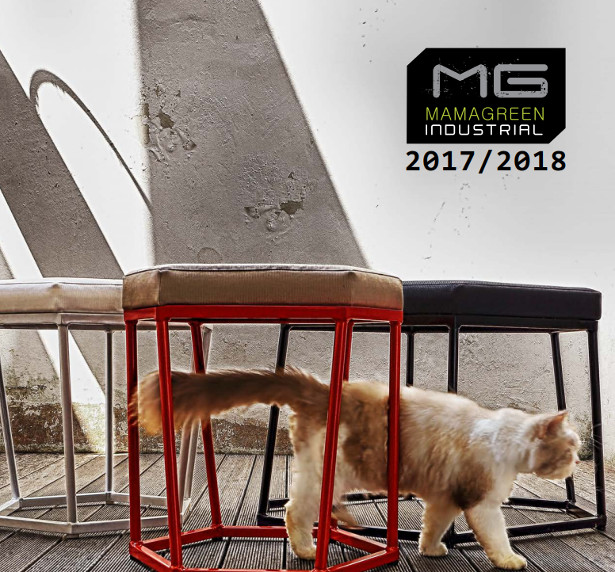 Founded by CEO Vincent Cantaert in 2007, today the company is incorporated in the USA (Chicago) and owns its own factory in Indonesia. Two catalogs are updated annually; MAMAGREEN collections, and industrial. Furniture designs are developed conscientiously, incorporating majority recycled or recyclable materials, and business ethics extend to demonstrable social responsibility.
Lots of influencial men running some of the hippest companies world wide (that I can't tell you about here) just love our INDUSTRIAL catalog items; they see it as masculine and trendy. And….women just love buying furniture, right?!
Here's a link to the catalog, please let me know if you need any prices? High end furniture stores stock us throughout the USA and Australia, and we have reps working directly with interior designers through Europe etc.
'LOST IN MIGRATION'
THOUSANDS OF YOUR PERSONAL PHOTOS ARE
HEADING TO A DIGITAL GRAVEYARD
· Only 22% of people know how many pictures and videos they have stored away whilst 56% regularly struggle to find pictures taken in the past
· Only a third of us now use physical photo albums to store photos
· UK based Pholio takes on the Cloud with a book sized 'smart drive' that offers powerful visual search, including video content – and it works offline
​According to conservative estimates, we are harvesting around 2,080 photos per UK adult, per year. Survey data from image data experts Pholio suggests the average person takes 40 photos each week, primarily using smartphones and mobile devices. [1]
With so many selfies (more than 1 billion per year in the UK alone [2]), plus pet snaps and pictures of food, the clear majority (78%) couldn't say how many images and videos they have stored away. This figure is in the tens of thousands per family household with files stored across computers, mobile devices, removable drives, social networks, and cloud backups.
94% have at some point struggled to find pictures or video taken in the past with 56% claiming this to be a regular issue.
With physical photo albums on the decline (just 33% now use them), online cloud storage and local hard drives have taken the place of our desk drawer or bookshelf. 77% now rely on cloud storage such as Google Photos and yet 53% say they are concerned by privacy breaches when putting their content online.
Last month, hundreds of iPhone users began tweeting about a largely unknown feature which uses image recognition technology to analyse stored photos. Whilst the same technology is a feature within Google Photos, many people did not realise that their own devices have been quietly tagging and categorising their content for over a year.
"Photo album is a phrase synonymous with sites like Facebook and the real things are now harder to come by." says Simon Randall, CEO of Pholio, "It's clear that many people are worried about privacy yet are storing vast amounts of personal content in the cloud with providers who are profiling their collections. Thanks to smartphones, most of our photos automatically end up both tagged and in the cloud – stored on platforms like iCloud and GDrive."
He added: "We are certainly creating more visual content than ever before. The problem is that for every automatic upload to the cloud or sub-folder saved on a local hard drive, you could well be adding hundreds of files. The chances are that many of these images and videos will sit for years collecting digital dust – and many of them will never be seen again."
In partnership with academics from the University of Oxford, London start-up Pholio has condensed the power of cloud based visual search technology to the size of a book. The Pholio smart drive can safely store or simply access your media. It allows an incredible level of search and discovery across all your photos and home videos, whether online or on a local network.
The software in Pholio automatically checks all images in your 'album' against 20,000 in-built search terms, from 'birthday' to 'license plate' and 'house renovation'. By keying a relevant search term into a browser on a connected TV screen, tablet, phone or laptop at home, families can search for all sorts of things in their own photo collections – from day trips to Bangor to bungie jumps in Niagara.
20,000 custom search terms are built into Pholio, and owners can teach it to recognise their friends and relatives by name. The 20,000 search terms can still be used if the device is run offline. If the box is connected to the Internet, owners can search for anything including new search terms set by the user.
With many of us owning a myriad of devices, from tablets to phones to digital cameras, Pholio is a perfect way of condensing and exploring important family archives. The basic Pholio device will manage collections of up to 140,000 images, the equivalent of 875 standard photo albums [3].
Pholio is now taking pre-orders, with first deliveries in time for Christmas. The Pholio device, with built-in search capabilities, is available from £299.
Simon Randall added: "With the growing volume of data coming from imaging and connected devices in the home there is a critical need for local processing and control. This will save cloud streaming costs, increase response speeds, and provide choices that don't require handing over control of your data. Pholio is step 1 in our drive to bring data control and ownership back into the home through harnessing developments in deep learning technology that everyone can make use of."
Beat the Winter Blues with Garden Requisites
Keep your home safe and warm this Winter with Garden Requisites' exquisite iron fireguards. These beautiful designs are a wonderful addition to any fireside, with both contemporary and traditional options to choose from.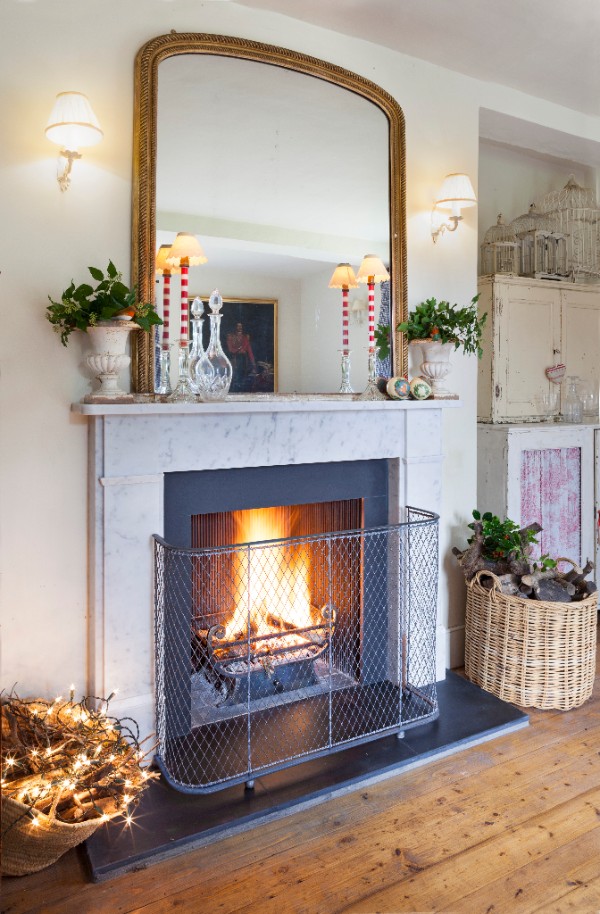 JAGUAR PACE ACCELERATE 100 ML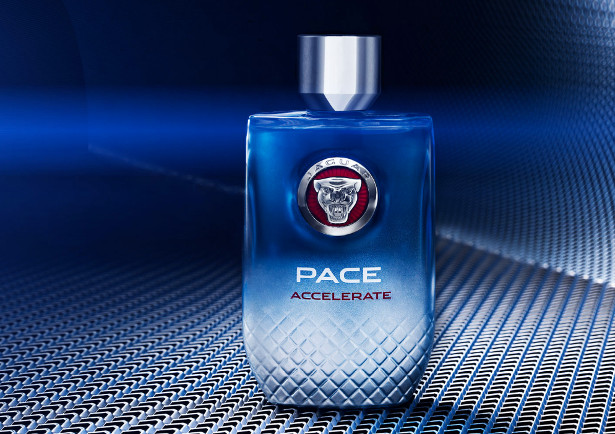 FACEBOOK | TWITTER | YOUTUBE | INSTAGRAM | LINKEDIN
THE DRIVING FORCE
There's only one way to increase the pace… Accelerate. Experience a high-voltage, energy-packed race. Feel the adrenaline rushing through your veins. Inspired by the amazing speed and the remarkable dynamic of Jaguar sports cars, Jaguar Pace Accelerate is an exciting new addition to the range. Designed for a man with confidence and charisma. A man who thrives on challenges. A man whose fragrance reflects his drive for excellence.
THE FRAGRANCE
The first impression created by Jaguar Pace is of a stimulating trio of strong black pepper, fresh green apples and aromatic rosemary. The heady fragrance compound Cashmeran is what comes to the fore next. This raw material is the most important ingredient because it is very complex in character; a woody amber element with a spicy, almost peppery, fresh head note. The heart note is rounded off with aromatic lavender and luxurious orris, which marry elegantly with the classic, woody aromas of the base notes which include amberwood, patchouli and Crystal Moss. The overall fragrance experience creates a deep feeling of well-being that we can never tire of.


THE FORD FARM CHRISTMAS CHEESEBOARD EDIT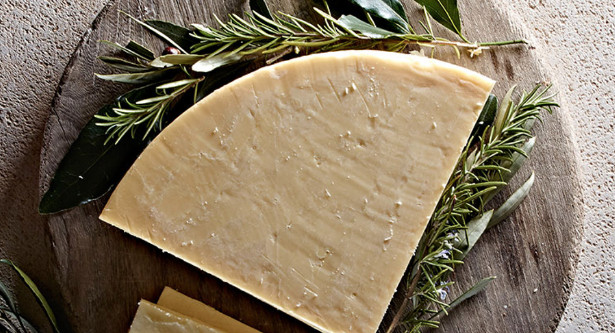 Make your cheeseboard stand out from the crowd this Christmas with these recommendations from West Country Farmhouse cheddar specialists, Ford Farm in Dorset:
Wookey Hole Cave Aged Cheddar
A traditional West Country Farmhouse cloth-bound PDO Cheddar, made by hand to a unique recipe at Ford Farm and then aged 200 feet underground in the Caves at Wookey Hole. This multi award winning cheddar takes on a unique earthy, nutty flavour which is a direct result of the cave's naturally humid surroundings. You can now purchase a whole cloth-bound 1.8kg truckle which also makes a fabulous gift for cheese lovers.
Wookey Hole Cave Aged 1.8kg Cheddar truckles are available from www.fordfarm.com. Price: £18.
Serve with a full-bodied red wine with a strong flavour. Try a classic Claret from Bordeaux in France such as Chateau Noaillac AC Medoc or Cabernet Sauvignon from South Africa like The Visionnaire, Holden Manz from Franschhoek.
Cave Aged Goat's Cheese
Voted best British Cheese at the World Cheese Awards, Cave Aged Goat's cheese is made from full fat goat's milk. The cheese is made by hand at the Dairy in Dorset and pressed into 27kg truckles which are cloth bound and then aged deep within the heart of the Caves. Cave Aged Goat's Cheese has a similar texture to cheddar and a clean, mild, goat flavour. Note how the deep earthy, nutty flavours of the caves combine with delicious caramel top notes, too.
Cave Aged Goats Cheese is available from www.fordfarm.com and is priced at £2.80 for 190g wedge.
Serve with a young, fresh white wine with good acidity such as a Sauvignon Blanc from the Loire in France like Sauvignon Blanc, Vigneron de Valencay or maybe a Gruner Veltliner from Austria such as Lois GV, Weingut Fred Loimer.
Dorset Crofter
Dorset Crofter marks Ford Farm's first foray into cheese made with sheep's milk
Inspired by Manchego, Spain's most popular and famous cheese, Dorset Crofter was the recipient of a Gold Medal at the World Cheese Awards in 2016 – even before it was named!
Dorset Crofter is made from milk sourced from local herds. The making process performed almost entirely by hand and the cheese pressed into cylindrical moulds which are then bound in cheese cloth before being left to age for around six months.
Crofter has a deliciously sweet, lingering taste which is smooth and mild, a distinctive butterscotch colour and a slightly crumbly texture.
Dorset Crofter available in 200g portion from www.fordfarm.com. Price £2.80.
Best served with an Est! Est! Est! di Montefiascone made by Agricola Falseco from Lazio, Italy with its subtle stone fruit flavours or perhaps a ripe Viognier from Chile like that of Tabali Vineyards.
Celebrate with cheese
Here at Ford Farm, we can also provide you with a layered cheese cake to add the wow factor to the Christmas table. We'll supply the cheese, and you decorate it according to your festive style, with frosted fruit, nuts and greenery. All of our celebration cakes come in a beautiful wooden presentation box. We offer a choice of three standard cakes or why not give let us create a bespoke cake to your specific requirements?
Celebration cakes are available at www.fordfarm.com. Prices start at £60.

Stocking fillers or Christmas tree decorations – Black Cow Miniatures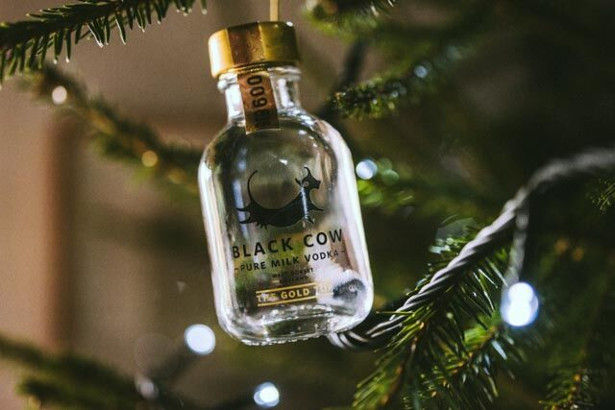 These 5 cl miniatures come in a pack of three. Perfect as a stocking filler or to add a touch of class to your Christmas tree as a bauble.
RRP £15.00 for 3 pack – available from www.blackcow.co.uk
https://www.blackcow.co.uk/buy-me/vodka-miniatures
12 Christmas money saving tips
However, without careful planning, the holiday season can turn into a bit of a money black hole!
We've got 12 tips on how to make your money go further this Christmas:
Start saving now
If you save just £20 a week from now until Christmas, you could have an extra £240 to add to the pot. Try simple things like giving up one take out coffee a day and it could start to add up.
Make a budget…and stick to it!
Set yourself a limit for Christmas spending. Have individual budgets for food and presents and make sure you don't go over your maximum amount. Why not set yourself a challenge to see if you can underspend by 25%?
Shop online/ shop around
Don't buy something in the first shop you see it in. Shop around and check the prices online to make sure you're getting the best deal.
Do your research
The most expensive item might not always be best. Do lots of research and read online reviews before making a purchase. You might save yourself a bit of money.
Buy second class stamps
If you send 30 cards, this will save you £2.70. Alternatively, send an e-card. It's better for the environment and can be free!
Sell unwanted items on eBay
Lots of people will be looking for bargain presents so it's the ideal time to get rid of the things you no longer want, clearing out a bit of space and making some money in the process.
Take advantage of supermarket special offers
Look out for 2 for 1 offers. There are also lots of offers on wine and champagne at this time of year so it's worth waiting until you spot one of these
Make the most of loyalty points
If you've been saving up all year, you could get your presents for next to nothing. Alternatively, you could rack up some points with your Christmas spending and save yourself some money in 2018.
Food shop online
Do your food shopping online. It's much easier to stick to a budget and avoid delicious temptations placed around the store.
DIY
Why not try making your own gifts, cards or wrapping paper? There are plenty of ideas on Pinterest for you to try out.
Reuse unwanted gifts
Did you get anything last Christmas that is still in the box? Reuse it as a gift this year. Just make sure you don't give it back to whoever bought it in the first place!
Plan ahead
If it hasn't quite gone to plan this year, get organised and start planning for Christmas 2018 now. You might be able to bag some bargains in the sales!
The average PPI claim could take around 12 weeks, and our average claim is £3,814 so get in touch today to find out if you could be in line for a pay out to give your New Year a kick start!.
In the meantime, we're spreading some cheer by giving away Amazon vouchers every week until Christmas. Head over to our Facebook page to win!
Linen Look Blinds – Luxury You Can Afford!
Introducing the latest ranges of Linen Look blinds from Blinds2Go
Linen is the Rolls Royce of fabric choices for the home, but along with pure silk it is a very difficult fabric to manage. It looks fantastic and adds texture and luxury to your interior, but it is also a very delicate fabric that can shrink and fade very easily when subjected to strong sunlight and humidity.
For window blinds, it is not a good choice in its natural form, however Blinds2Go have developed a range of Polyester/Linen mix roller and roman blinds which have the look and feel of real linen but without the drawbacks.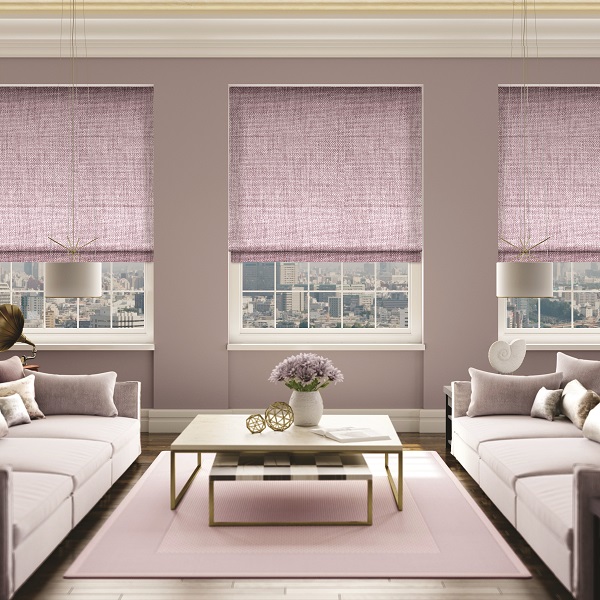 UNDER THE TREE
The Shop Floor Project's Gift Guide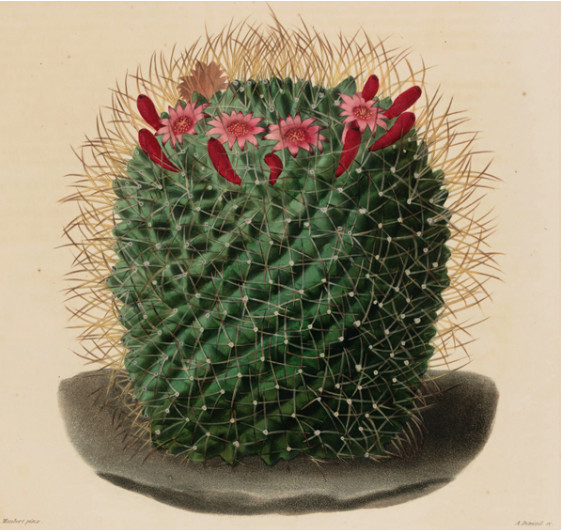 The Shop Floor Project continues its dedication to working with extraordinary artists and makers from around the world. From a township in South Africa reviving an ancient tradition to a biologist-turned- printmaker in Scotland utilising pizza boxes, these unique ways of working result in our most striking set of collections to date.
Why Mummy Drinks is the bestselling novel taking the book industry by storm – it looks set to be one of the biggest novels of the year and is a perfect gift for all those exhausted mums in need of some light relief.
Gill Sims is the author behind the facebook blog 'Peter and Jane' and Why Mummy Drinks is her hilarious tale of a school year in the life of a mum with two children who like starting fires and trying to kill each other. Funny and relatable and with 5 star reviews pouring in, it's been compared to the likes of Bridget Jones.
Arbonne RE9 Advanced Collection $364.00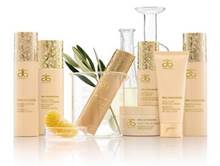 This new, vegan luxury skincare uses gold standard ingredients – Including sustainable orange stem cell, brown algae extract and peptides – Proven to perform as well as comparable synthetic based lines. The products help improve skin's firmness, elasticity, and tone, minimize the appearance of fine lines and wrinkles, improve hydration, and help skin look visibly rejuvenated!
Available as a set or individually. Products include: Smoothing Facial Cleanser, Regenerating Toner, Intensive Renewal Serum, Corrective Eye Cream, Night Repair Cream, and Restorative Day Cream Broad Spectrum SPF 20 Sunscreen.
2018 RescueMen USA calendar/#AdoptDontShop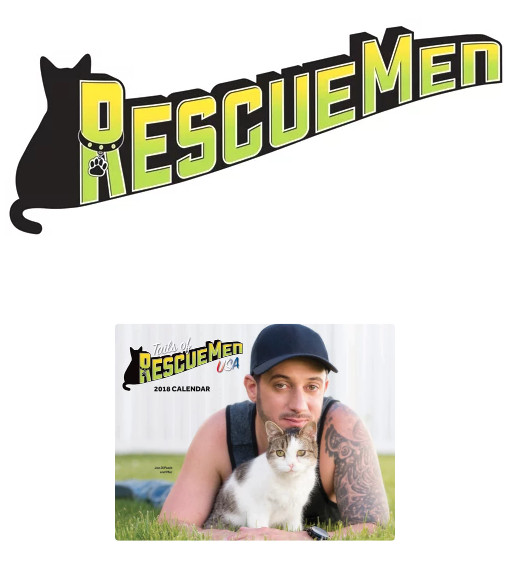 The fourth annual 2018 The Tails of RescueMen charity calendar showcases 13 inspirational men to promote how extraordinary and loving shelter animals can be while spreading the message to #AdoptNeverShop for a companion animal.
The calendar, developed by RescueMen USA, separates itself from similar types of male pin-up calendars by uniquely featuring the true stories of how these real men rescued their best friends (and sometimes vice versa). Casting directorJen Halpern (President of Pillows for Paws) and actressFelicia Greenfield (President of Grandpa Dave's Creature Comforts) are creators of the RescueMen USA campaign and it was developed as a way to grow awareness about the "#AdoptDontShop" movement.
With a $25 contribution, donors will receive a gift of their own 2018 Tails of RescueMen USA calendar. Donations to the RescueMen Campaign benefit its umbrella organization,Pillows for Paws, a 501(c)3 non-profit 100% volunteer-run group that donates essential material items to shelter cats, dogs, and rabbits on a monthly basis to homeless animals at Animal Care Centers of NYC.
UBTECH Stormtrooper Robot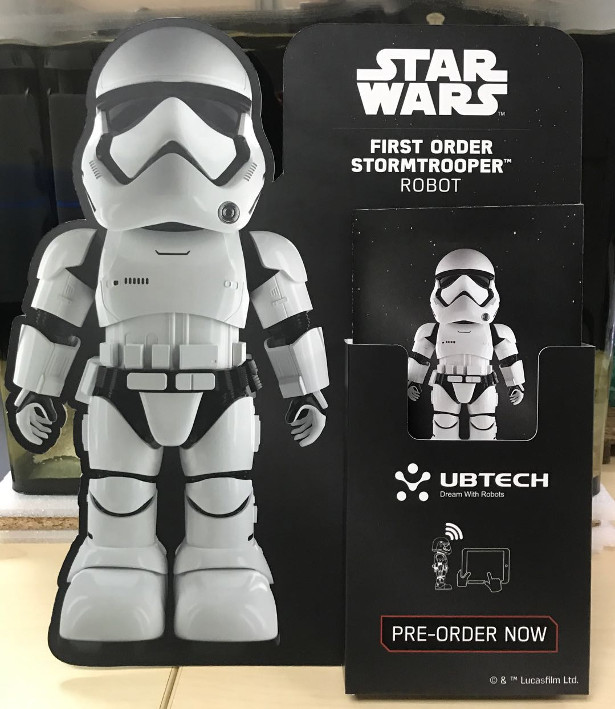 UBTECH Robotics, a global leader in intelligent humanoid robots, has introduced its latest offering, the Star Wars First Order Stormtrooper Robot by UBTECH. Featuring augmented reality (AR) capabilities, voice command, facial recognition, and sentry patrolling, the interactive robot allows users to control their own personal Stormtrooper and interact like never before. To see the Star Wars First Order Stormtrooper Robot by UBTECH in action, click here.
Features of the Star Wars First Order Stormtrooper Robot by UBTECH include:
First and Third Person AR (Augmented Reality) App Modes: Protect the First Order against the Resistance in your own room, issuing direct verbal orders, and launch attacks via the app interface in first and third person views for immersive interactive app play.
Voice Commands: Speak directly to your Stormtrooper to interact in new ways.
Facial Recognition: Create a database of up to three faces using the facial biometrics feature for customized interactions. Note that the Stormtrooper Robot does not connect to the internet and lives within a closed network.
Sentry Patrolling: Order your Stormtrooper to patrol the designated area to detect and respond to intruders.
Connect via secured WiFi on an encrypted platform: Platform encrypted to meet at least the minimum Advanced Encryption Standard of 128 bits and no data or personal information is saved to the robot or the companion app
BreathableBaby®

Trusted by new parents for over a decade, BreathableBaby® patented theBreathable® Mesh Crib Liner to safely prevent babies from getting their arms and legs stuck between crib slats. Over 3 million mesh crib liners have been sold since the company was founded, serving a need for parents who want a safe, breathable solution for their baby's crib.
Today, BreathableBaby® offers its signature Breathable® Mesh Crib Liner in dozens of styles, both classic and modern, made of mesh that baby can easily breathe through. These are gifts that are simple, safe and loved by parents. Families also love the company's meshed baby toys and incredibly soft blankets.
Here are links to liners for cribs and portable cribs:
o https://breathablebaby.com/shop/breathable-crib-liners/breathable-mesh-crib-liner/
o https://breathablebaby.com/shop/portable-crib-liners/portable-crib/
Natural retail therapy
Spread the love this Christmas with gifts that delight, intrigue and help wildlife too.
'Wild' gifts range from beaver gnawed wood chips to a new version of Top Trumps featuring our best loved native animals. From environmentally-friendly Christmas trees,to creating that special handmade present,Wildlife Trusts throughout the UK have a wide range of festive gifts and events with a difference. By gifting 'wild' this Christmas you can give nature the helping hand it needs.
Top 'wild' gifts.


Beaver-gnawed woodchips. Fashioned by busy beavers, whose re-introduction to the River Otter has been led by Devon Wildlife Trust. The wood chip comes in a presentation box; stocks are limited. Definitely a talking point! The Welsh Beaver Project is offering beaver design mugs and bilingual Christmas cards.
Curl up snug as a bug in a rug: in a plaid dark Hebridean wool blanket, with white Charollais stripe. Spun in Yorkshire with wool from the local Wildlife Trust's grazing flock of rare breed Hebridean sheep. Hats and shawls available too.
Top Trumps: Who's the fastest: fox or puffin? Who's more ferocious: stoat or red deer? And who's the speediest? Battle it out to get the highest scores; a fun way to find out about UK wildlife. On sale at various Wildlife Trust visitor centres or online. Check your local trust website.
Stand up for nature: Show you stand up for nature with The Wildlife Trusts animal print clothing . Hibernate in a hoodie, or chill in a tee shirt. Robins, stag beetles, bats, badgers, bees, dormice and whales are just some of the designs on offer. 100% organic cotton, ethically and sustainably made in a wind-powered factory.
Yule festive feast: Feathered friends deserve Christmas treats too. Make a wreath and fill pine cones with bird cake,it looks good, and gives birds nutritious food they need for winter. Download free instructions . Vine House Farm grows and sells wild bird seed. Five per cent of every order goes to your local Wildlife Trust. Over the past ten years they've given £1.25 million to help wildlife recover.
Crafty Christmas: Gifts from the heart made with love and care.
Rockin' Robins: Our best loved bird, who sings all year round, and cheers up dark winter days. With expert tuition, make a Christmas needle felt robin to give as a special gift, or perch on the mantlepiece. Workshop at Blakehill Farm nature reserve, Wiltshire Wildlife Trust, Dec 13th. Print a set of handmade robin Christmas cards using recycled polystyrene pizza bases, Sevenoaks, Kent Wildlife Trust, Nov 25th
Knit for Nature: Balls of Wool. Buy high quality yarn from Yorkshire Wildlife Trust's grazing flock of rare breed Hebridean sheep. Patterns. Combine with fun patterns for Boris the Barn owl, Betty the Bee and Rustle the Hedgehog, and knit your own wildlife; the patterns support the work of Somerset Wildlife Trust.
Spoon Carving and more: Have a go at making braiding wheels, lucettes, drop spindles and crochet hooks from local wood in the lovely setting of Bradfield Woods, Suffolk Wildlife Trust. The next day learn to make useful kitchen utensils Nov 11/12th.
Pencil Making: Make your own gifts, pencils and spoons, with wood harvested from the Great North Wood, plus decoration making. Centre for Wildlife Gardening, London Wildlife Trust. Dec 3rd.
Tasty treats: Chutneys & jellies masterclass, learn quick and easy recipes for chutneys and jellies, which will keep well and make welcome edible gifts for your friends and family. Redgrave & Lopham Fen reserve, Suffolk. November 12th /Nov 26th
Christmas Greenwood working: learn a new skill use natural materials and hand tools to make a festive reindeer or snowman. Wrekin, Shropshire Wildlife Trust. Dec 18th
Winter wreaths: Throughout December many local Wildlife Trusts are offering workshops, with walks to gather greenery and create natural festive decorations. Here's one in Shropshire; find similar events nationwide. Many Trust shops offer gifts made by local artists, craftspeople,and jewellery makers.
Wild festive events
Pine and Dine: Ditch the boring office Christmas 'do'. Bring your office party to the common at Barossa, Surrey to chop down your own Christmas tree, make a festive wreath and enjoy a hearty lunch, with mulled cider and toasted marshmallows around the campfire. Beats Secret Santa hands down! Book first. Dec 8th
Enviro friendly Christmas trees: Scots pine Christmas trees and wreaths for sale ,all by-products of the sustainable management of lowland heath by Wildlife Trusts. Caversham Court, Reading; & Wildmoor Heath, Berkshire. Dec 9th/10th .
Family fun: Have a go at pulling your own mini pine tree then potting and decorating it for Christmas. Along with a heathland walk followed by crafts and treats around a fire. Knettishall Heath, Suffolk Wildlife Trust, Dec 20th
Forest Father Christmas: Santa is visiting woodland grottos at various Wildlife Trust nature reserves throughout December. Search for his visits here.
Check Wildlife Trust websites to book events and workshops.
Share the love
Jolly Holly: Shelia could do with some help, she's ancient, and although vibrant and beautiful, she's showing her age. Shelia is one of the Stiperstones hollies,given individual names by the reserve manger! Support will help Shropshire Wildlife Trust look after these marvellous trees.
Many Wildlife Trusts offer the chance to adopt animals and plants to support the work they do creating a wildlife rich world. From hedgehogs to pine martens, otters, hares, and ponies too. Everyone can find a favourite.
Gift membership. For a present that lasts all year, check out gift membership from your local Wildlife Trust for friends or family. Some include special Christmas offers. Cheshire Wildlife Trust is including a free book; and a gift pack for membership of Wildlife Watch, the club for junior naturalists. New members of Devon Wildlife Trust will also receive a free Seedball tin of wildflower seeds, good for bees and butterflies. Find local Wildlife Trusts.


B&O PLAY
Beoplay M3.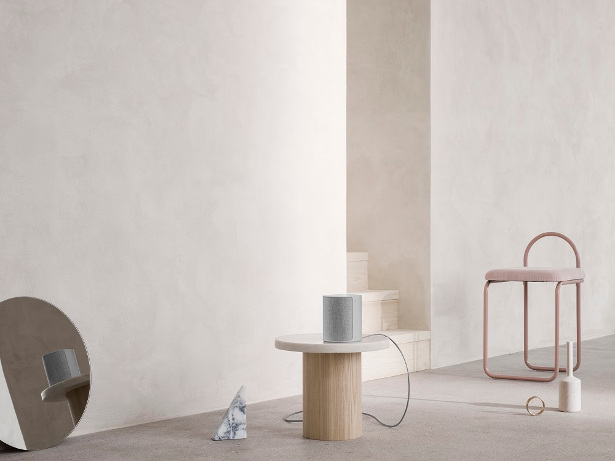 Powerful on its own, and even more impressive in combination with the range of multiroom speakers from B&O PLAY and Bang & Olufsen, Beoplay M3 is designed by award-winning Cecilie Manz and finely tuned by Bang & Olufsen acoustic engineers to deliver a flexible and immersive listening experience in the modern home.
"Our home wireless speakers are designed around the idea that sound should have a prominent place at home. It is about putting people before technology and designing speakers that earn attention for all the right reasons: immersive sound, a simple user experience and a design that adds warmth to the interior. Beoplay M3 delivers perfectly on this vision, and we are proud to extend the family with this compact yet powerful speaker", says CEO of B&O PLAY John Mollanger.
Back2Fitness address common nutrition and hydration myths for those looking to get ahead of the game for Christmas

For those looking to lose weight and get into shape ahead of the party season, many will rush off to the gym for a last-minute body blitz. While the gym is an important part of any fitness journey, nutrition and hydration are just as crucial to keeping off the excess weight and getting in shape, according experts at Back2Fitness.
Jack Baker is the nutritional expert at 12 week transformation program Back2Fitness, and both he and the team want to educate the masses on popular myths around nutrition and hydration:
Only drink when thirsty
Waiting until thirst kicks in to drink limits a key component of our biological makeup, and won't help anyone achieve any health or fitness goal. Regular hydration promotes cardiovascular health, maintains your metabolism high and burns calories.
Caffeine causes dehydration
Excessive consumption of caffeinated drinks may cause dehydration, but as part of a balanced diet and proper fluid intake, it can be helpful. For those needing a boost, don't feel bad about reaching for caffeine-influenced drinks as long as this is balanced with other liquids.
Carbs make you fat
A food group with a bad rep, carbs are not a dieter's worst nightmare, but can instead give an extra kick for effective workouts. Work out each day's intake carefully, and their consumption won't lead to any extra pounds. Better still, choose complex carbs, found in green veg, pasta and potatoes, for a slower release of energy, and extra fibre for good measure.
Food is more fattening when you eat them at night time
Eating before bed can actually help people sleep better as they help to boost certain chemicals in the brain. The body doesn't know what time of day it is, so it will treat food the same as any other point during the day.
Healthy urine needs to be clear
Not true! In fact, if urine is completely clear, it probably means indicates over-hydration. A much healthier shade can be anything from pale straw to amber to honey.
Back2Fitness want to kick-start a fitness revolution that works from the ground up, to educate people on how to look after their bodies. Whether at the gym putting in the hard hours of graft or at home knocking up a healthy meal, it's all a part of changing habits and getting gradually leaner and stronger.
For more information visit: www.back2fitness.co.
Maggie's New Home
Maggie's New Home, is a heart- warming story about a young Pomeranian, Pom, Pom, puppy.
See more at :- www.amazon.com/Maggies-New-Home-Amy-Boreman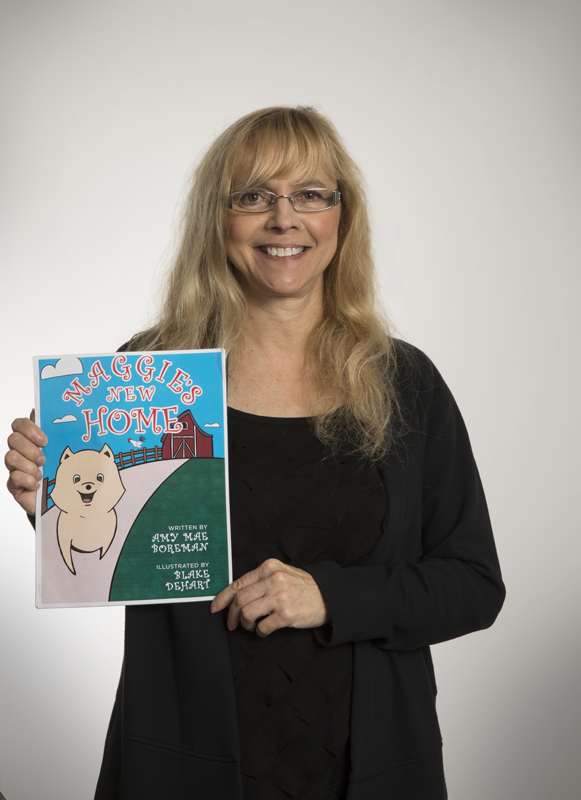 She finds herself moving away from the city, to a life down on the farm. There she meets her first friend, Tammie a Shetland Sheepdog. He takes her all around the farm making new friends as they go.
The Author: Amy Mae Boreman has raised a number of different dog breeds, throughout her lifetime. Her love has always been for Shelties or Shetland Sheepdogs. She started her own kennel, Tycoon Kennels. There she trained a number of pointed and champion dogs. Amy married a dairy farmer, and raised her children down on the farm.
Amy was a freelance reporter for the Wooster Daily Record newspaper, and wrote feature stories for the Sheltie Pacesetter and The Sheltie International magazines.
She has been a member of the Wayne County Kennel Club, Cleveland Shetland Sheepdog, and trained under the, Cleveland All Breed and the Akron Training Center. She started "Love on A Leash," 4-H Club in Wooster, Ohio.
It was after she took home a little Pomeranian puppy, that Amy wanted to share the enjoyment of Maggie with children.
Illustrator, Blake DeHart is a graphic artist from Northeast Ohio currently living in San Diego, CA. He is passionate about storytelling, skateboarding, and music. For his latest work visit blake-dehart.com
Author: Amy Mae Boreman
Illustrator: Blake DeHart
Children's Picture Book Pages: 34
ISBN-13: 978 1548621988
ISBN-10: 1548621986
Format: Paperback
Size: 8 1/2 x 11
List Price: $10.99
On Demand Printing
Available from Amazon.com and Barnes & Noble, on line only.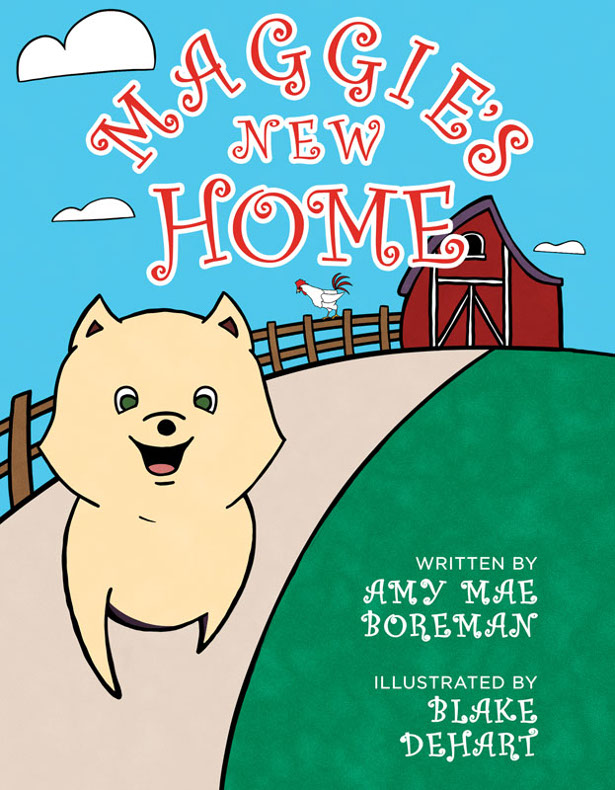 Australian Technical Fashion Brand Lorna Jane Releases 2018 Active Living Diary in Canada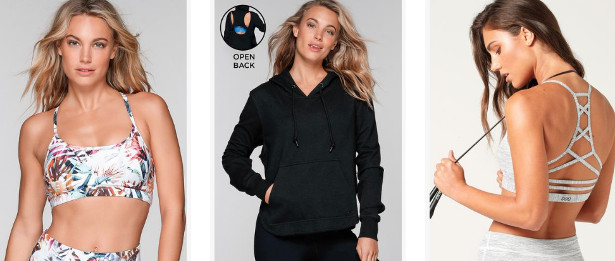 November 9, 2017 (Vancouver, BC) – Australia's iconic award-winning technical fashion brand Lorna Jane, has recently launched in Canada and announces the release of the 2018 Active Living Diary.
Lorna Jane wanted the 2018 Active Living Diary to be visual with lots of Move, Nourish and Believe inspiration, which is Clarkson's personal philosophy of active living. This philosophy allows Lorna Jane to uphold its brand promise to motivate and inspire women to live their best life.
This year's Active Living Diary is filled with tons of active living inspiration. You will find the same features you know and love from mantras to keep you motivated; delicious and nourishing recipes for every occasion; and workout tips and tricks. Millennial pink has been taking over the fashion and design world so selecting a colour to adorn this year's cover was no hard task.
"I really wanted it to be the best possible companion for the active woman on-the-go because essentially, that's me and all the women I work with. My goal was to create something just as useful as it is beautiful with lots of colour, freshness and motivation to live active," said Lorna Jane Clarkson, Founder of Lorna Jane.
Lorna Jane packed the 2018 Active Living Diary with never before seen recipes, 12 monthly reflection pages and plenty of quotes to keep you inspired all year-round. You will have everything you need to live your best life in 2018.
2018 Active Living Diary Features:
Measurements: 230mm x 170mm
Pink fabric hard cover
Yearly, Monthly and Weekly Views
Ribbon page marker
Nourishing recipes for every occasion
With the new year just around the corner, the sale is now on so get yourself a copy of the 2018 Active Living Diary and get organized.
Australia's iconic award-winning technical fashion brand, Lorna Jane, has recently launched in Canada and the full range of products, including sports bras, tights, and tanks, is available to buy in stores in Vancouver, Calgary and Toronto, at 45 Sport Chek retail locations across Canada, online at sportchek.ca and online at lornajane.com
Join the conversation!
Hashtags:
#LornaJane
#MoveNourishBelieve
#LornaJaneCanada
Facebook: @LornaJaneActive & @LornaJaneActiveCanada
Instagram: @LornaJaneActive & @LornaJaneCanada
Fit Fly Fab, an eCommerce store dedicated to providing fitness wear and accessories that will motivate women to reach their health and fitness goals!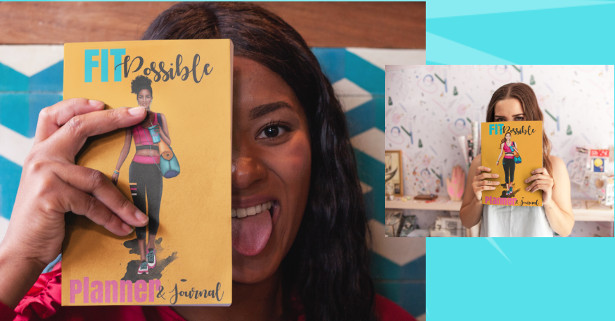 We worked together last year on your holiday guide and you featured our water bottles for women and girls. am reaching out to see if you are working on your 2017 Holiday Gift Guide as I believe we have the perfect accompiant for your guide.
We recently pre-launched our Fit Possible Planner. We're super proud of the number of women we have the potential to help. The system used is came from my own personal journey, but the idea to turn it into a planner came from a great number of women who wanted a system for accountability and consistency. After much input from real women on an actual journey to reach their goals, the planner was finally born:
This FITPOSSIBLE Planner is designed to help women:
Visually track their progress with before and after photos
Plan grocery lists, weekly meals, and track water intake
Tighten and tone their trouble zones with their personalized fitness plan
Regain energy to face the little demands of everyday life
Reward themselves for all your hard work – reminding them that no goal is too small
We are basically giving women a tool for them to be empowered, inspired, and actionable towards reaching their goals.
The planner also includes a journal section with "I AM" affirmations because we believe speaking and thinking positively has a significant effect on one's belief system and internallly pushes them to their desired goals.
With a price point of $34.99, including shipping, we believe the planner is more than valuable, as it will help them work to create the results they will get when they use it with purpose & intention. We have a couple of very cute cover options too! I provided those below for your review. You may also enjoy a sneak peek inside here: fitpossibleplanner.gr8.com
Thanks kindly for taking the time to review this planner. Please let us know if you're interested by sending us a quick reply. We're grateful for the opportunity and look forward to hearing from you soon.