Kano, the creator of build-it-yourself technology and the most crowdfunding learning technology

A leader in the 'coding for beginners' category, Kano recently introduced a range of products including The Pixel Kit and Motion Sensor Kit. Through its online community, simple steps and challenges, Kano invites all creators, ages 6 and up, to take control of the world around them and delve into a new world of computing. The DIY computer company provides the opportunity to create technology – not just consume it.
The products included below, ranging from £29.99/ $29.99- £229.99/$249.99, are available for purchase from the Kano store as well as through select retailers and e-tailers across the US, Canada and the UK.
Pixel Kit:
About: The Kano Pixel Kit is an LED grid anyone can build and code, compatible with any Mac, PC or Raspberry Pi computer. The Pixel Kit is made with 128 LED lights (on a 16×8 grid) that you can control with code to create art and animations as well as share messages and even display the weather. Each LED can flash up to 30 times per second, with 16 million colors to choose from.
Price: £74.99/ $79.99
Motion Sensor Kit
About: The Motion Sensor Kit is Kano's most accessible learn-to-code kit, powered by motion control. Available for £74.99/ $79.99, this new kit uses a USB sensor (which can connect to any Windows, Mac or Kano Computer Kit), to translate motion, such as a hand waving or leg kicking, into data. It aims to demystify the powerful tool that is the ubiquitous motion sensor – often found in and associated with cars and phones
Price: £29.99/$29.99
Computer Kit Complete
About: The Computer Kit Complete is a laptop anyone can build. It merges the Screen Kit with the best of the original Kano Computer Kit. It includes a battery, is portable and operates like a regular machine, enabling the use of apps including YouTube, WhatsApp and others – whether it be at home or on-the-go
Price: £229.99/$249.99
Jabra Elite Sport
*also available in black (right)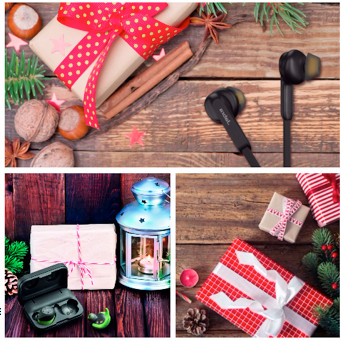 Jabra Elite Sport are the most technically advanced true wireless sports earbuds with superior sound for music and calls with up to 13.5 hours of charge. It is the classiest gift to wrap up and most on point, with its superior sound, comfortable fit and added heart rate monitoring features (amongst others). You also get to make miracles happen this season and offer the gift of freedom, far away from "the tangle"! £229.99
Jabra Elite Sport
"MY GOODNESS, MY GUINNESS"
Guinness releases limited-edition cans illustrated with original John Gilroy artwork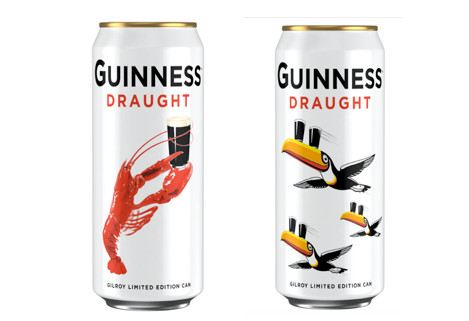 16th October 2017 – Guinness is delighted to launch a series of collectible John Gilroy cans in the UK, in celebration of the 120th anniversary of the British artist's birth. The charming limited-edition cans, which include some of Gilroy's most iconic designs – the flying toucan and lobster – will be available nationwide from 1st November.
Gilroy, the artist behind Guinness' eye-catching campaigns spanning across four decades (1930-60s), is renowned for his vibrant and humorous designs, which not only put Guinness on the map as an iconic brand advertiser but also revolutionised the global face of advertising as a whole. In keeping with the style of his earlier work, the new cans display his delightful artwork on top of a white background – untypical for the brand renowned as 'the black stuff'!
Nin Taank, Guinness Brand Manager, said: "Gilroy's iconic Guinness campaigns are recognised around the world and we are thrilled to be celebrating the 120th anniversary of his birth with the launch these limited-edition cans."
"My Goodness, MY GUINNESS!" – one of the world's longest running campaigns in history, features a hapless zoo keeper character – a caricature of Gilroy himself. Gilroy's toucan design, which features on one of the cans, has long been associated with Guinness, appearing in posters, press adverts and promotional materials for the brand since 1935. The other limited-edition can features Gilroy's lobster illustration. From the early 1930s Guinness and food was a popular advertising theme with the association of lobster and Guinness stretching back to the early 1900s – the dry roasted, slightly bitter taste of Guinness is said to be the perfect seafood pairing.
Jim Gilroy, Gilroy Estate, explains: "Not only was John Gilroy a gifted artist, he was an advertising revolutionary and ahead of his time. We are very proud that his work is being commemorated in this way – how fitting that his toucan and lobster designs should now feature on the Guinness can itself."
The cans will be available in multi-pack formats across all major retailers in the UK from 1st November.
For further information visit www.guinness.com.
Enjoy GUINNESS Sensibly. Visit drinkaware.co.uk for the facts.
The GUINNESS word and associated logos are trademarks © GUINNESS & Co. 2016.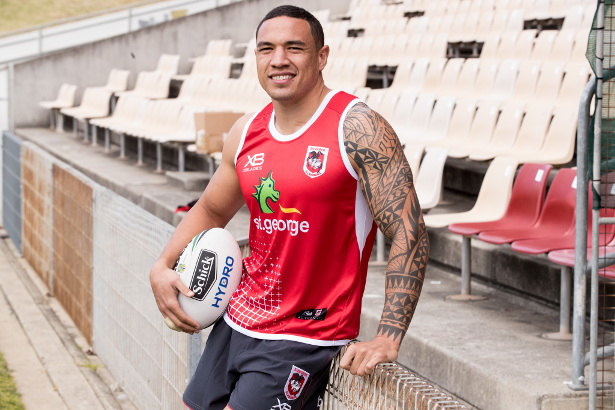 St George Illawarra Dragons will prepare for the 2018 NRL season with added X-factor in their kit thanks to a new lengthy partnership with XBlades. Announcing a new apparel partnership with the Dragons, XBlades will supply the club's official playing jerseys, shorts and socks as well as training and off-field leisure apparel in a multi year deal.
XBlades are working with the team of players, coaches and other key stakeholders to find effective solutions to improve the performance of the club's apparel, currently trialling new merino wool fabric technology.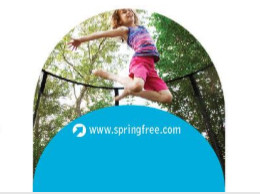 Springfree Trampoline is the creator of the first Smart Trampoline. Redefining backyard play and helping families go outside and be active through smart innovation rooted in safety and quality, Springfree Trampoline's patented design combined with the tgoma interactive game system is the only trampoline on the market that helps to eliminate all the significant risks associated with trampoline injuries. Springfree Trampoline's one-of-a-kind safe, Smart Trampoline design creates a meaningful, shared family experience that connects everyone in interactive play, while increasing quality time outside in the backyard and keeping kids engaged with the trampoline for years to come.
JFine Diamonds
Argyle Bezel Earring with 0.30 Argyle 7PR Pink Diamonds and 0.20ct White VS Diamonds. Platinum and 18K Pink Gold.
o Retail: $2,700
Argyle Double Halo Bezel Necklace with 0.16ct Argyle 7PR Pink Diamonds and 0.12ct White VS Diamonds. Plat/18k
o Retail: $2,300
Argyle Diamond Half French Pave Band with 0.17ct Argyle 8P/PP Pink Diamonds. 18K size 6.5
o Retail: $650
· Argyle 3 Row Eternity Band with 0.30ct Argyle 8P Pink Diamonds and 0.49ct White Diamonds. Platinum and 18K Pink Gold.
o Retail: $6,600
Contact JFine Diamonds for inquiries: (212) 719-3463
ion: Screen%20Shot%202017-09-18%20at%203.19.01%20PM.png
LJ CROSS Leather Zip Pouch with Metallic or Suede Stripe
Comes in Army Green with Silver Metallic Stripe, Black with Gold Metallic Stripe and Grey with Black Suede Stripe
· Extra Small comes with leather tassel zipper
· Small, Medium and Large come with horn zipper charm
· Gold hardware
Extra Small (9" L x 4" H): $65
Small (9" L x 6" H): $75
Medium (12" L x 9" H): $165
Large (15" L x 10" H): $295
Hand-Painted Block Letter Initial in Choice of Color: $50 Additional Charge
**Available only on metallic stripe zip pouches**
Books
ion: /Users/couri/Desktop/Motherhood is a B#tch Cover jpg.jpg
Motherhood is a B#tch!
10 Steps to Regaining Your Sanity, Sexiness, and Inner Diva
By Lyss Stern with Sheryl Berk
Forward by Jill Kargman, star of Bravo TV's Odd Mom Out
List Price: $19.99
DivaMoms.com CEO Lyss Stern returns with her second book,Motherhood Is a B#tch!: 10 Steps to Regaining Your Sanity, Sexiness, and Inner Diva. A follow up to Stern's 2009 best-seller,If You Give a Mom a Martini… 100 Ways to Find 10 Blissful Minutes for Yourself,Motherhood is a B#tch! is the modern mom's guide for dealing with the day-to-day chaos of child rearing with style, savvy and grace.
The book provides an easy, light-hearted program to empower frazzled moms to channel their inner b#tch and seize control of their lives. Stern tells it like it is, explaining how women can lose their sense of self once they have children and why it's important to reclaim it.
ion: /Users/couri/Desktop/Inside Studio 54 Final Front Cover
Inside Studio 54
The Real Story of Sex, Drugs and Rock 'n' Roll from Former Studio 54 Owner
By Mark Fleischman
With Denise Chatman and Mimi Fleischman
List Price: $26.95
This September, former club owner Mark Fleischman release his first book,Inside Studio 54, which gives an unprecedented access to the infamous venue, its famous patrons and their nocturnal activities. The book is available at Amazon.com, Barnes & Noble and independent bookstores nationwide.
Inside Studio 54gives an unrestricted behind-the-scenes tour of the infamous club, through the crowd to a place where celebrities, and the beautiful people sip champagne and share lines of cocaine using rolled up $100 bills.
Food
ion: Screen%20Shot%202017-09-22%20at%204.41.24%20PM.png
New York Prime Beef Wagyu USA 2 Steak Box
Price: $200
New York Prime Beef's Wagyu USA Strip steaks are an otherworldly eating experience. Raised in the USA, Wagyu cattle trace their ancestry to the far east. Here, they are carefully bred to create meat with intense marbling that results in a decadently rich flavor and butter like texture. Pan searing and roasting brings out the best in these sumptuous strips. Approximately 16 oz. each and 1 1/4″- 1 3/4″ thick.
Includes:
· 2 Wagyu USA Strip Steaks – 16 oz. each
· Easily feeds: 3-4 people
Price includes FREE shipping overnight via FedEx
Pharos Social.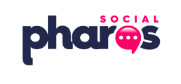 With the rise in cyberbullying to teen suicides, as well as, deadly online peer-driven challenges, such as, 'the blue whale challenge', just in time for back to school season – I'd like to put on your radar an app and web-based platform for parents to non-intrusively monitor their children's social media activity called Pharos Social.
What Is Pharos Social?
The Pharos Social team has built a proprietary technology to collect, analyze and detect questionable social media content, both incoming and outgoing, that may be harmful to your child. We combine this technology with a unique methodology for how to provide this tool to both parents and their children without breaking trust between the two.
Features
Pharos Social includes various features, including, Health Score, an algorithmic score based on the health and strength of ones connected social media accounts. It's like a credit score, but for social media.
Other features include:
Flagger – A system that reviews social media content automatically so you don't have to invade your children's privacy to keep them safe..
Notifier / Alerts – Receive alerts by SMS (text) or email whenever we find potentially problematic content.
Top posts – We show you your child's most popular recent posts so you can help them understand the elements of a healthy social media presence.
Biggest Fan – See the friends who interact the most with your children on social media.
Most Flagged Friend / Follower – See which of your child's friends are sharing offensive content most often.
Perfect For College Students
This app is also very ideal for college students, who wish to clean up their presence before applying to schools – since social media screening is now a major part of the college enrollment process for prospective students! How many stories have we heard about a college candidate rejected because of a racy image or tweet!
Founder – from athletes to adolescents
The app was created by online safety expert, dad, and tech entrepreneur, Ben Graves, who recently made the shift from making apps for athletes to adolescents.
Costs
Pharos Social is a SAAS (software as a service) company.
$9/mo for up to two children
$12/mo for up to six children
This year's must have gadget that will keep you happy all year long!
It can reach speeds of 25 mph and will have people looking twice as you go by. It's the best gift this holiday season that won't fit in your stocking. What is it? It's Huger Tech's new line of e-skateboards.
As you make your list this holiday season, Huger boards are a must have. Huger boards come in three unique styles and are all fast, durable and substantially more affordable than other premium e-skateboards on the market.
Every board is rechargeable and controlled by Huger's ergonomic, Bluetooth-enabled remote so riders can accelerate, brake, reverse, check battery life and more with the touch of a button. Huger boards feature a durable Canadian maple wood deck, boast the most advanced torque control in the industry, have an IPX6 waterproof rating and are built using high-quality materials with safety top of mind (UL certification pending). Riders can enjoy a more personal experience with the Huger mobile app, available via iOS and Android, which has an odometer, speedometer and more.
As mentioned Huger boards come in three styles – the Travel, Racer and Classic. I've included additional information and pricing for each board below, and you can access the Huger Tech EPK here, which has company background info and lots of product images and videos.
This is the gift that keeps on giving all year long. So when you make your list you better check it twice for Huger e-skateboards.
Thank you!
Katie
The Travel Board: Industry-leading range makes this the all-around solution for the modern commuter who needs some speed.
Front and rear LED lights to signal braking and turning, top deck LED lights for GPS navigation and undercarriage lights available in 7 colors
22-mile range on up to a 20% incline with top speeds reaching 20 mph
Removable battery that recharges in 2-2.5 hours and can be easily swapped out without any tools
Measurements: 31.5in x 7.8in in size, 14.6lbs in weight
Available for pre-order on Indiegogo at $699 ($200 off retail price of $899) but early backers get it at the low price of $499 ($400 savings)
The Racer Longboard: For the thrill-seeker who appreciates style.
Front and rear LED lights to signal braking and turning
20-mile range on up to a 25% incline with top speeds reaching 25 mph
Removable battery that recharges in 2-2.5 hours and can be easily swapped out without any tools
Measurements: 38.25in x 7.75in in size, 15.7lbs in weight
Available for pre-order on Indiegogo at $899 ($300 off retail price of $1199) but early backers get it at the low price of $599 ($600 savings)
The Classic Board: For the traditionalist who enjoys a boost.
Minimal resistance from motor, allowing riders to push the board like a normal skateboard
Front and rear LED lights to signal braking and turning
8.5-mile range with top speeds reaching 15 mph
Battery recharges in 1-1.5 hours
Measurements: 28.5in x 7.5in in size, 8.7lbs in weight
Available for pre-order on Indiegogo $399 ($100 off retail price of $499) but early backers get it at the low price of $299 ($200 savings)
SmartGlobe with Augmented Reality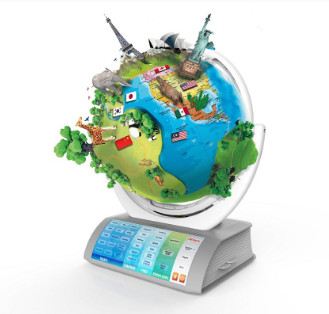 We all know the drill, your kids write a wish list of the presents they want to receive this holiday season. The list has more things than they will get in a lifetime, but maybe a few of those items will find their way into your home and stay there. What if the gift was fun and educational and even gets them off their phones and away from the TV? Check out the new Oregon Scientific SmartGlobe Explorer AR – Augmented Reality (Model Number: SG338R), which makes learning fun and interactive through augmented reality.
With the new SmartGlobe you can watch the world come to life with the help of its handy mobile app (available via iTunes or Android.) After you download the app, just hold your camera up to the SmartGlobe to explore animals, landmarks, dinosaurs and more that pop up on your screen as you spin the globe. You can click on the images to learn facts about what's in them, and thanks to the augmented reality component you can even snap a picture of yourself touching a lion or holding the Eiffel Tower in your hands. You can also use the attached pen to touch the globe and learn about each country's history, national anthem, population and so much more. Plus, you can also open the globe to explore the earth's core and solar system!
Oregon Scientific's SmartGlobe is priced at just $129.99 compared to ones that run up to $200 and beyond.
Parents can be assured that their kids are whisked away on a new adventure each time they interact with the SmartGlobe, while enhancing their understanding of the world in the process. It's interactive fun and educational, you can't get much better than that. You will feel good after getting this one for the kids this holiday season.
I've included some additional details about the SmartGlobe below, and you can find images here.
Please let me know if you're interested in learning more.
Thank you,
Katie
SmartGlobe Features:
SmartGlobe Explorer (Model Number: SG338R)
20,000+ Fun facts
220+ Countries to explore
42 Games to play
Six language options: English (US), English (UK), Spanish, Italian, Russian and French
Use the free mobile app along with your smart device to activate 500 interactive AR features
Use the free mobile app to take a picture of yourself next to a famous landmark and share it with your friends on social media
Ability to open the globe to explore the earth's core and the solar system
Envydia employs cutting-edge, high end, pioneering formulations that improve elasticity, reduce signs of ageing and miraculously transform the appearance of dull, patchy and uneven skin. Available online & through select dermatologists around the globe. www.envydiacosmetics.com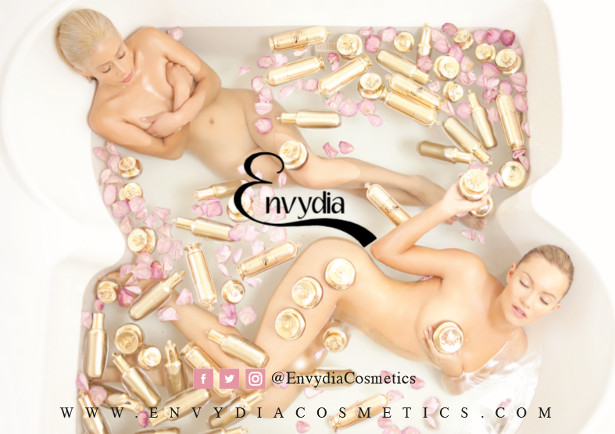 TWITTER | FACEBOOK | INSTAGRAM
"This is an incredible range of substances, which we are testing closely and are incredibly impressed with the professionalism of this organisation, I am absolutely delighted with what is happening to my skin" Beauty & Lifestyle Editor, InTouch Rugby.
Envydia Cosmetics is a high-performance beauty and skincare brand; our moisturisers are amongst the most innovative, sought-after skincare products in the world. Envydia launched in 2013 and is sold online and through select dermatologists situated around the globe. Envydia represents supreme luxury with transformative, supercharged skincare products, created with ingredients of the finest quality. Our journey began when our founder Dencia was diagnosed with Addison's disease, an illness that causes extreme hypo-pigmentation. Envydia's fast-acting products provided Dencia with gorgeous, clear skin and a cure to the visible damage caused by Addison's. Envydia employs cutting-edge, high end, pioneering formulations that improve elasticity, reduce signs of ageing and miraculously transform the appearance of dull, patchy and uneven skin. Our products are naturally derived and formulated with organic ingredients. Today, Envydia offers a complete range of facial and body products – all harnessing the remarkable benefits of the newest, breakthrough skin care technology enriched with human stem cells. Envydia is manufactured in Orange County by luxury skincare manufacturer Buluwa Inc. Since our launch Envydia and has evolved into a global phenomenon with groundbreaking products.
PRODUCTS
Anti Aging Time Response Stem Cell therapy (Gift Set)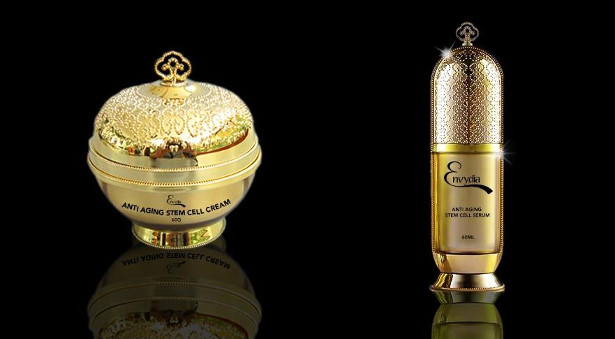 THE TWO-PART ENVYDIA SYSTEM UTILIZES NANOTECHNOLOGY AND LIPOSOMAL DELIVERY TO ENHANCE THE ABILITY OF THE KEY INGREDIENTS TO ACHIEVE MAXIMUM CLINICAL EFFECT.
ENVYDIA FRUITY LIGHTENING LIP GLOSS & SCRUB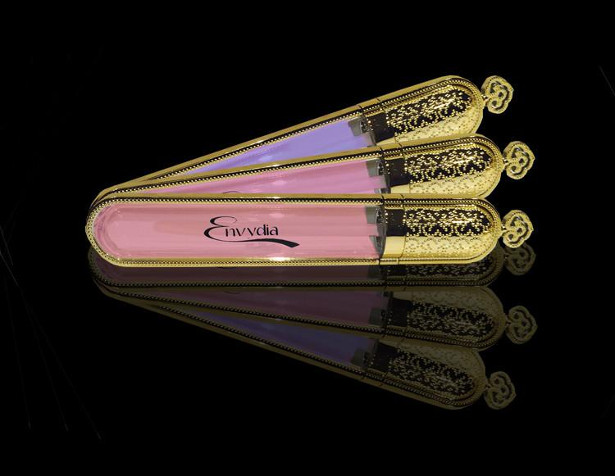 Envydia fruity lip lightening gloss helps lighten hyper-pigmented lips caused by aging, smoking,sun damage & other harmful elements. Moisturize lips with rich oils & vitamins C & E.
A winning combination of organic products for a healthier, pinkier lips.
Envydia Body Beautifying Toning Milk 120ml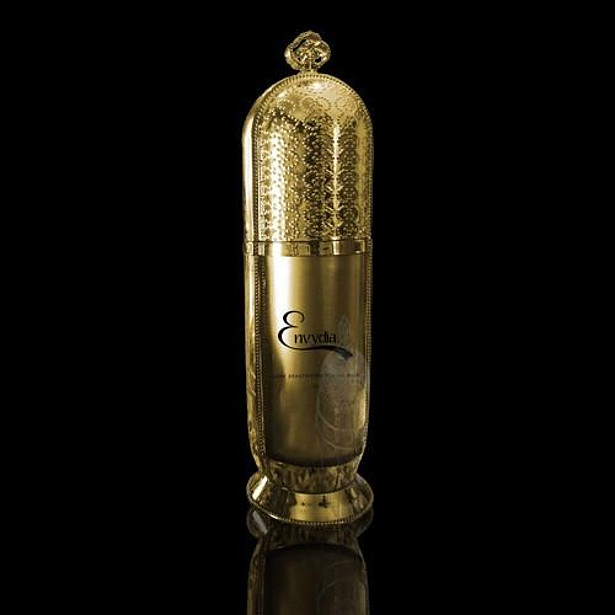 Envydia body beautifying toning milk is designed to smoothen your complexion,reduce discoloration and hyper pigmented marks while hydrating the body.We believe that every inch of your body deserves as much protection as your face.To illuminate,you have to eliminate.This cream will nourish,illuminate and hydrate your skin within a few weeks.Say no to products with harmful chemicals that destroy your skin.Envydia is hydroquinone,mercury and steroid free.
Envydia Dark Spot Corrector 30g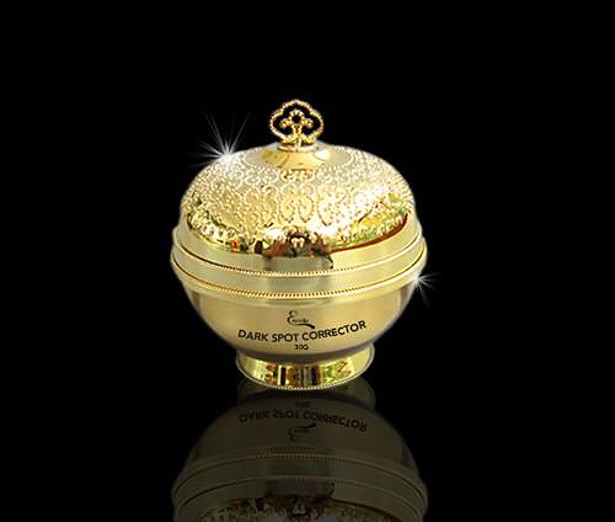 Envydia Dark Spots corrector  is a daily moisturizer that fades discoloration to even skin tone, it interrupts the very cycle that created them.For use on dark spots, age spots and acne marks, hyper pigmentation and more . Contains Vitamin C for effective skin toning.As existing spots fade, the skin comes alive with a new brightness, and future age spots are put on hold. Skin is flawless.
Gorgeously Gagged 3D Mink Lashes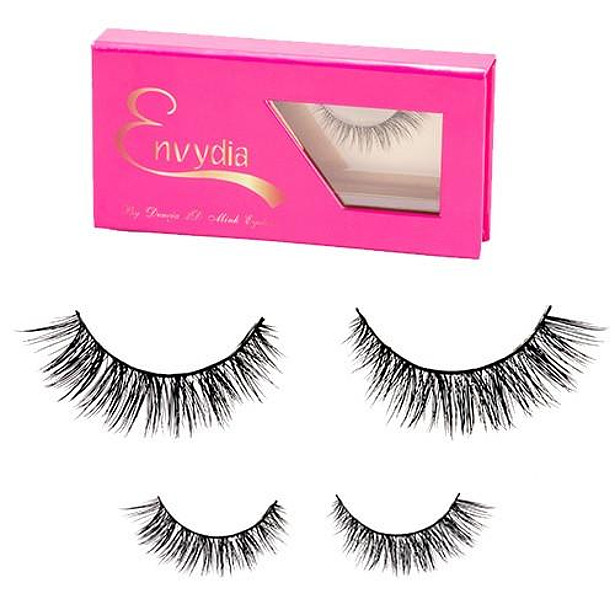 ENVYDIA INTENSIVE STRETCH MARK REDUCTION CREAM 100ml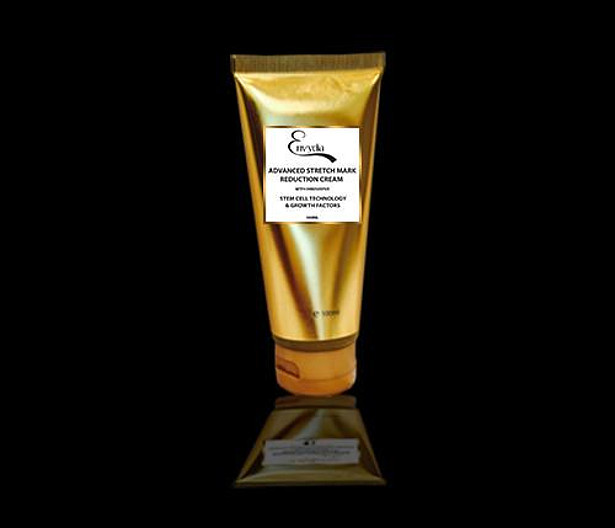 Envydia Organic Cucumber Facial cleanser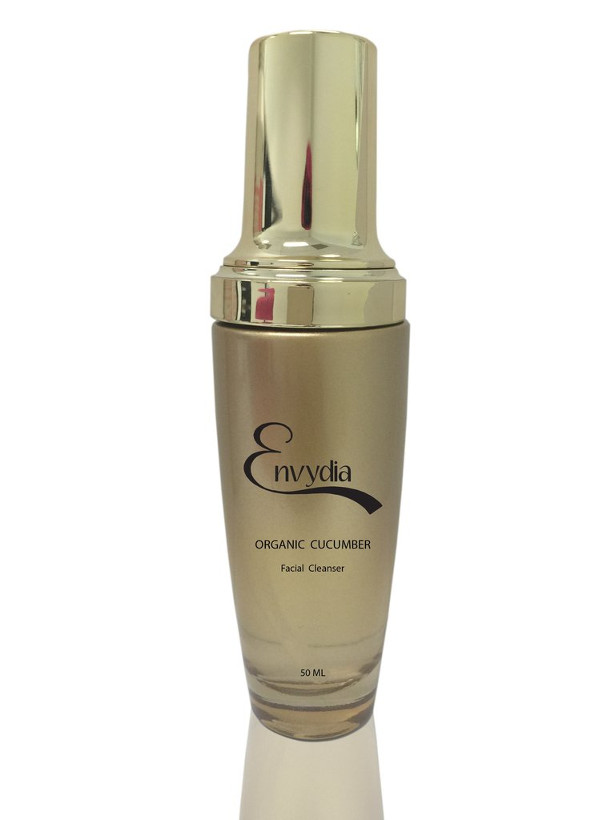 For a perfectly refreshing experience, this all natural moisturizing facial toner is infused with pure Cucumber Hydrosol. This toner smells just like a freshly cut cucumber .This step adjusts the pH of the skin and gently removes any remaining oil,dirt or impurities without stripping the skin off its natural moisture.Envydia cosmetics cucumber facial cleanser will leave your skin looking younger and fresher.

FACE | EYES | LIPS | UNDER ARMS | HANDS | FEET | BODY
STRETCH MARKS | INTIMATE AREAS | CLEANSERS & TONERS | ANTI AGING

Endless Radiance, infinite luxury, Whitenicious goes beyond ordinary skincare to intercept unwanted hyper pigmentation at its source. Experience timeless beauty, Endless Radiance and flawless skin. www.whitenicious.net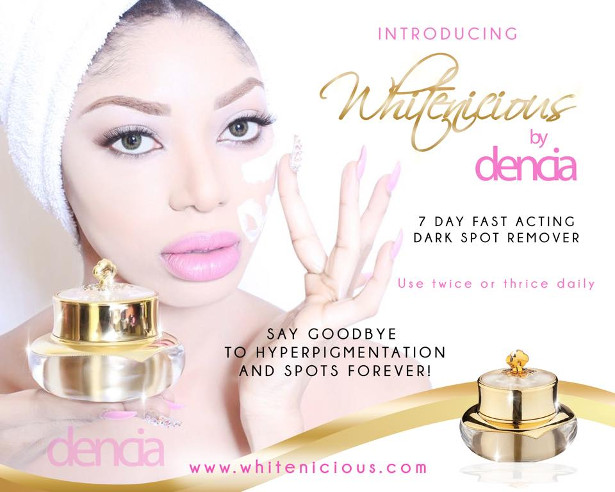 FACEBOOK | TWITTER | GOOGLE+ | INSTAGRAM | PINTEREST
Whitenicious by Dencia is one of the only brands with no hydroquinone, no steroids and no mercury. Whitenicious is made with natural fruit acid extracts and will safely lighten your skin, get rid of dark spots, hyper pigmentation, hypo pigmentation and blotchy patchy skin with our dermatologically tested safe products.
Endless Radiance, infinite luxury, Whitenicious goes beyond ordinary skincare to intercept unwanted hyper pigmentation at its source. Our exquisite Products all perform with unparalleled refinement and results. Experience timeless beauty, Endless Radiance and flawless skin.
|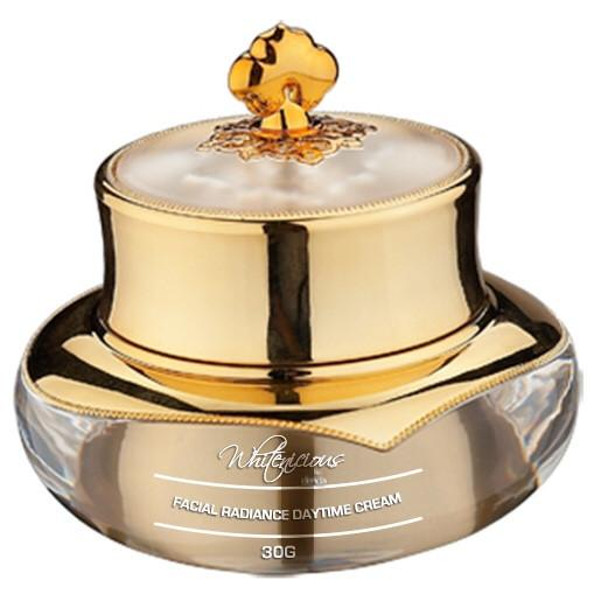 Luminous Lightweight Brightening Cream "THE PINK COLLECTION FOR CANCER(500ML) (free shipping worldwide)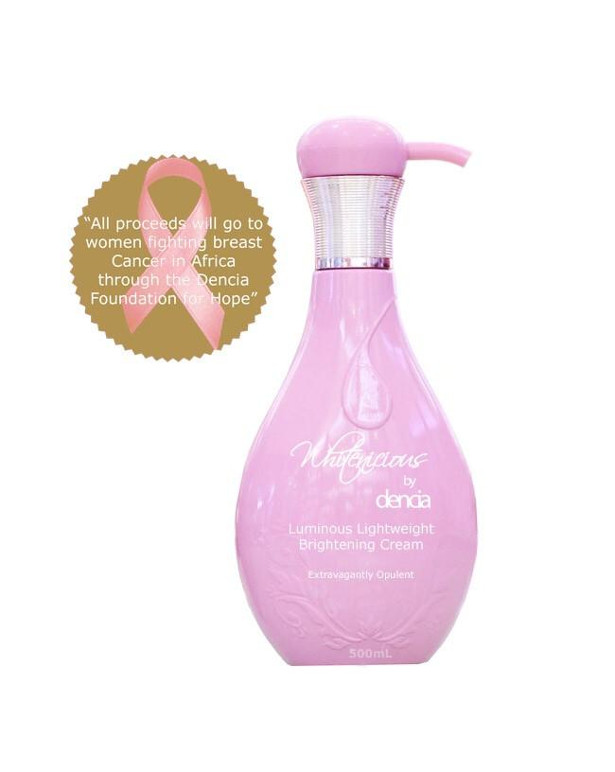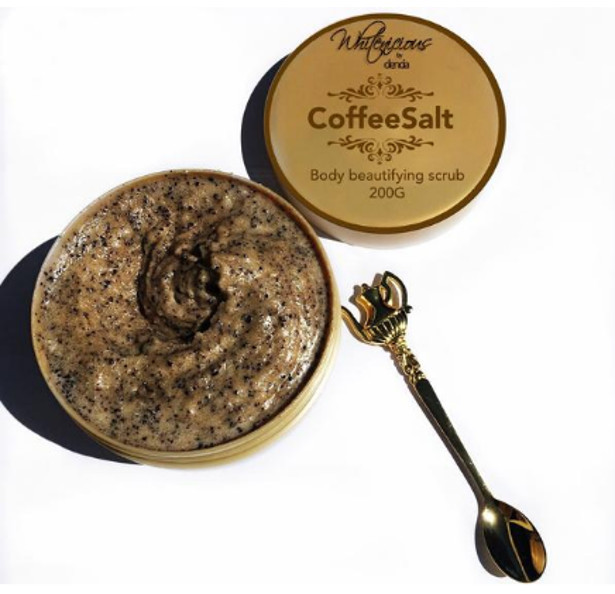 Clarifying & Brightening Organic Facial Cleanser (Paraben Free) 50 ML. / 1.7 OZ.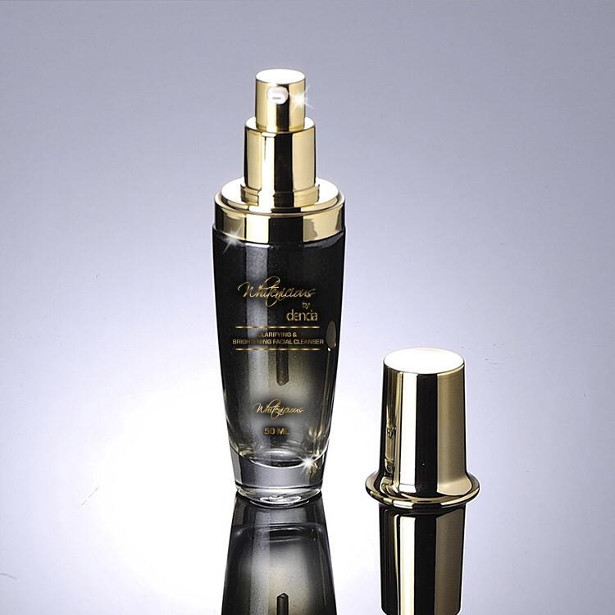 Face Brightening Regimen For Dry Skin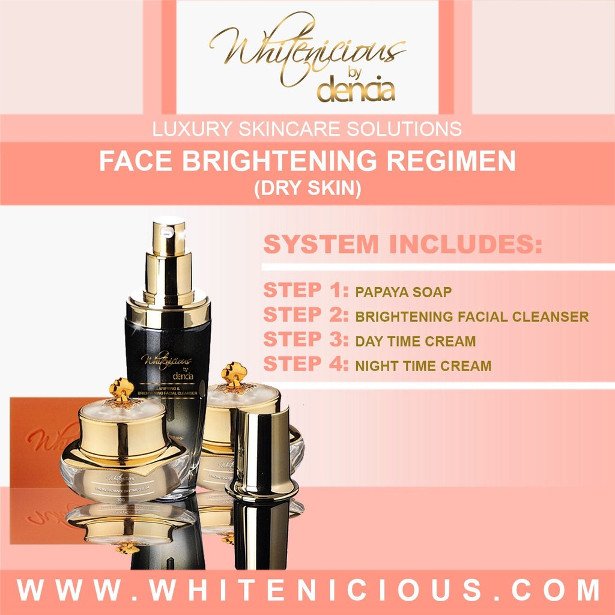 Face Brightening regimen.Oily Skin Set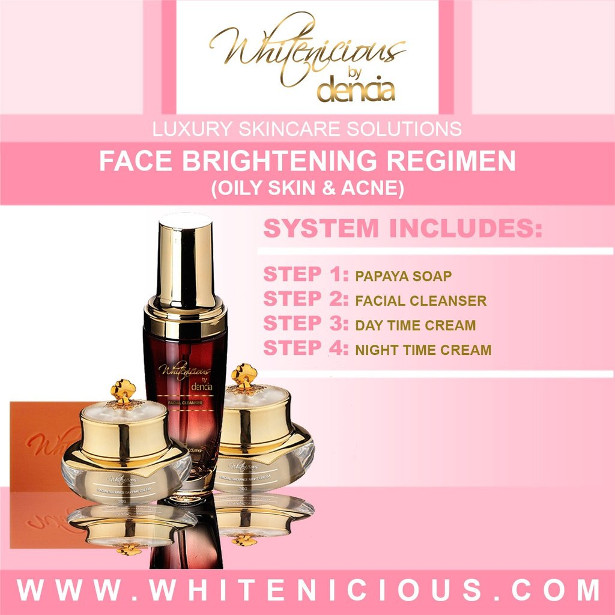 Face Shield Uv Protection Multi Colored Sun Visor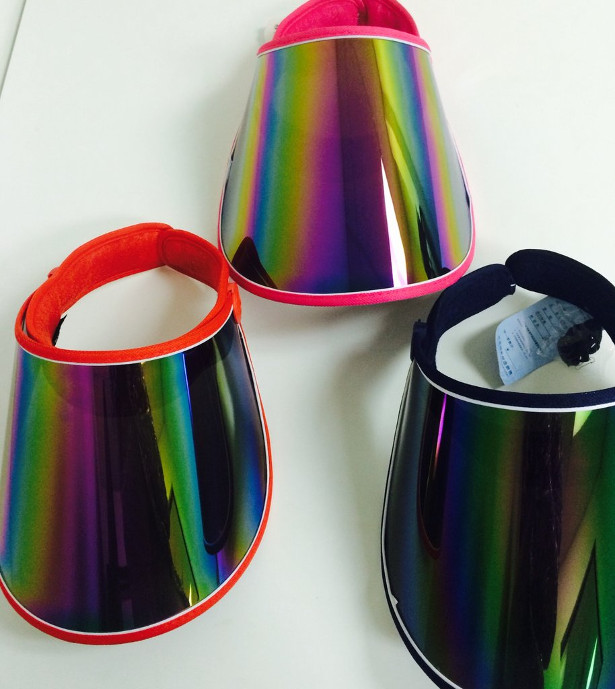 The Original Wine Purse/Beverage Carrier by Vivajennz. The gift that never gets returned! She doesn't want a candle or another Pandora Charm! She wants a Vivajennz Drink Purse! www.vivajennz.com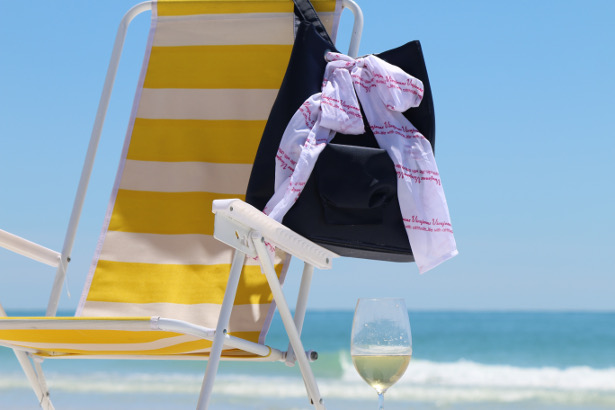 FACEBOOK | TWITTER | INSTAGRAM | PINTEREST
Forget the bottle openers or glass! Reduce your carbon footprint!
Each purse has it's own refillable 3 liter BPA free bag to fill with your favorite bevvy!
They are insulated, so toss that cooler pack in and take the fun wherever you go.
Featured with the release of "Bad Moms", gifted to celebs at the Emmys and Oscars! Cute, fun, and stylish with a little secret to share with your friends.
Started by Jennifer Thomas-Goering, almost 3 years now, who is a mom with an autistic son. Jennifer created this company to put her son's organic dye free juice in. A portion of sales supports autism awareness.
Sold coast to coast in boutiques in the US and Canada, online at www.vivajennz.com and Amazon.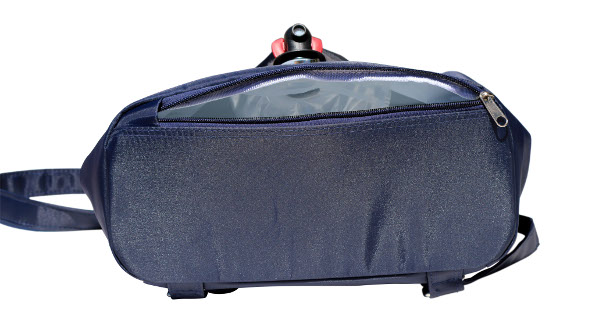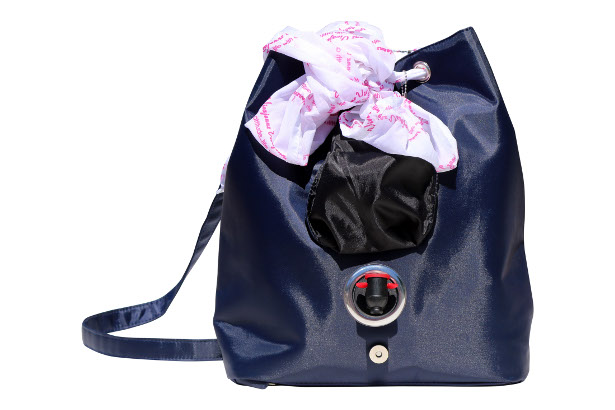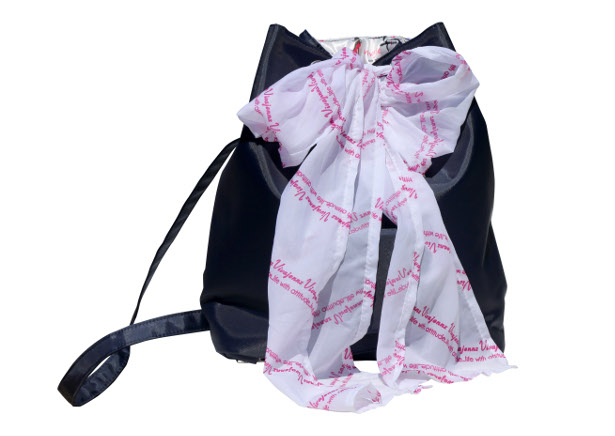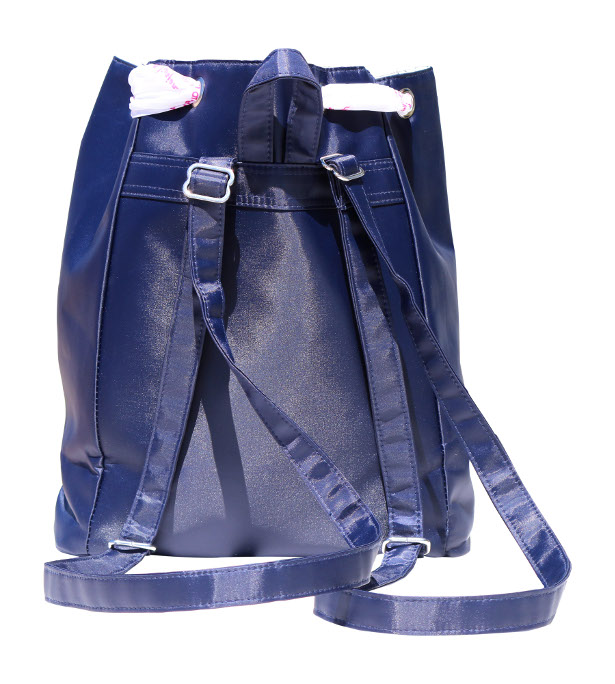 Teach My Yoga Mat Set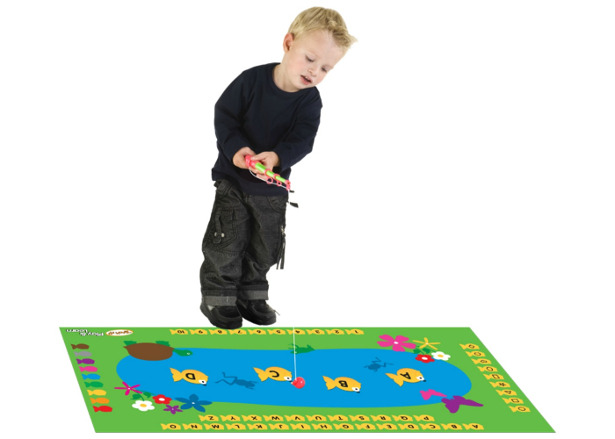 – Fish & Learn is an award winning toy designed to encourage active learning. Research has shown that children who move while learning may absorb more. Plus, physical activity is important for a healthy mind and body. Your child can master the alphabet, numbers, shapes and colors, while on the move! With a coordinated yoga mat, magnetic fishing rods, magnetic fish and inflatable dice, your child can have so much fun, they won't even realize they are learning! http://www.teachmy.com/teach-my-fish-and-learn-yoga-mat-set.html
Available on Amazon.co.uk https://www.amazon.co.uk/Teach-My-Toddler-Learning-Kit/dp/B005RZ4C20
Rollga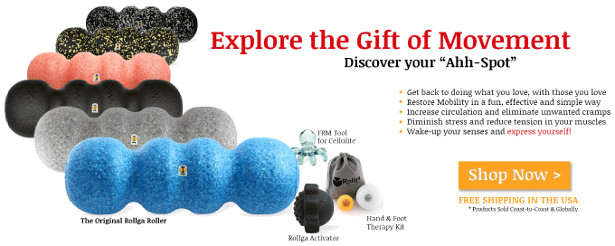 Rollga is a unique new foam roller company based out of Minnesota. This roller stands out from the competition because of its one-of-a-kind contoured shape, designed to fit your body and reach trigger points that ordinary rollers typically can't reach.
Rollga is a product conceived through the collaboration of wellness professionals: doctors, chiropractors, physical therapists, massage therapists, personal trainers and other health specialists- all brought together with one goal: to help you move AND feel better.
GoLoveYourself Box!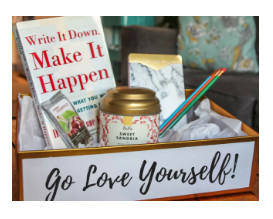 The GoLoveYourself Box is a self-help and self-care subscription box for the busy people who have everything and those who need a little more self-love in their lives. We empower you to prioritize yourself, your well being and your personal development every month through self-help books, resources, and self-care items sourced from primarily local, women-owned businesses.
For the holiday season, we also offer New Years' Resolutions in a box – support to achieve your goals, delivered to your doorstep, curated by women coaches and experts.
The website is being redesigned and should go live in the next two weeks – I have my current link below and will be happy to provide the new link in the next two weeks!
Web | www.thegoloveyourselfbox.com
Fb | www.facebook.com/TheGLYBox/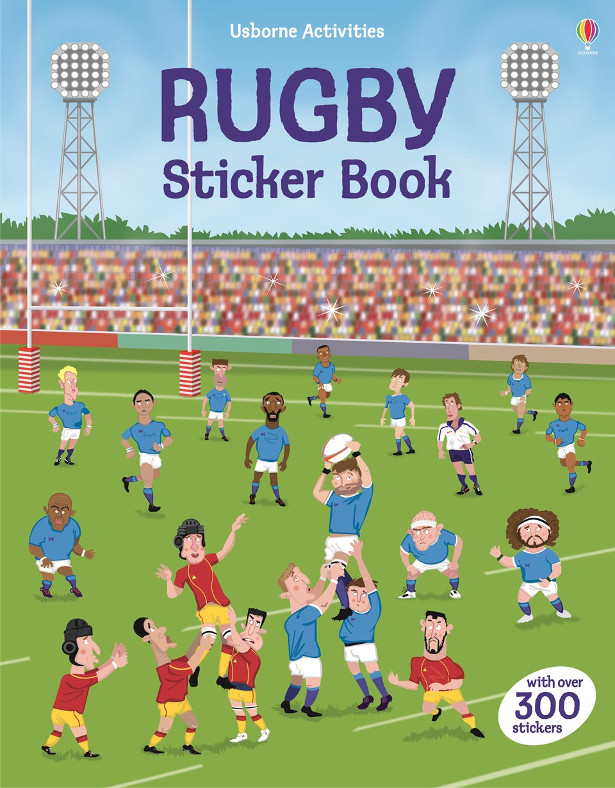 FACEBOOK | TWITTER | INSTAGRAM | PINTEREST
Perfect for young rugby fans, this exciting activity book contains over 300 stickers and gives children the opportunity to create exciting match scenes and learn about lots of different types of rugby.
Use the stickers to set up a team formation, a gruelling training session, line up the New Zealand All Blacks for their traditional Haka and much more. Features teams from both codes of rugby – rugby union and rugby league, as well as women's rugby and wheelchair rugby.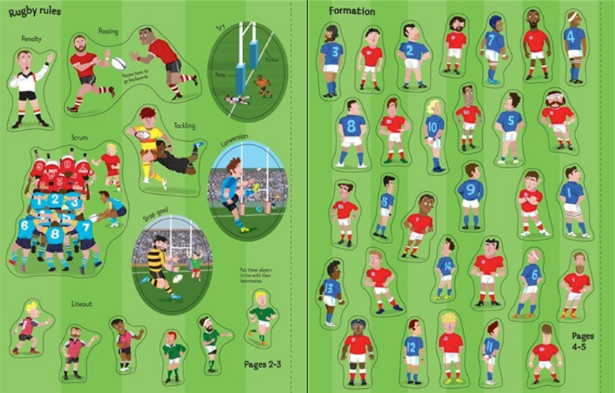 Lemoney (lemoney.com), a cashback and coupons website.

Partners are selected and well-known brands, like Target, Walmart, Sephora, Kohls and many more. Great deals every single day and the best cashback rates in US.
Whotchilli?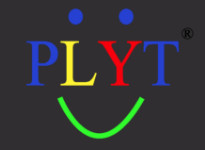 Whotchilli was launched in October 2017 and it makes a great stocking filler for under a tenner. It's a little box full of multiple, unique, hot family card games – fabulous fun games for families who want to see if they can beat the heat in Lookin' Hot, Salsa or Chilly Chilli . (6+) price £9.99
As with all our PLYT Games, we'll also continue to create more games so there will always be something new to play with these little cards. We already have a fourth game – Scorchio – available. All new games are available FREE of charge to all our customers and rules & videos are available on our website!
www.plyt.co.uk
www.twitter.com/Plygame
www.facebook.com/Plytgames
Nintendo Switch with Red Joy-Con Controllers + Super Mario Odyssey
£329.99 (from 27/10/17)
www.store.nintendo.co.uk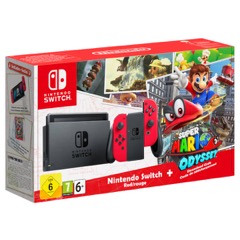 Nintendo Switch is a breakthrough home video game console. It not only connects to a TV at home, but it also instantly transforms into an on-the-go handheld using its 6.2-inch screen. For the first time, players can enjoy a full home-console experience anytime, anywhere. This version features Mario-themed Red Joy-Con controllers and comes with a download code for Super Mario Odyssey.
The Learning Lovey by baby Jack brings comfort and education to kids of all ages witha sensory security blanket / toy.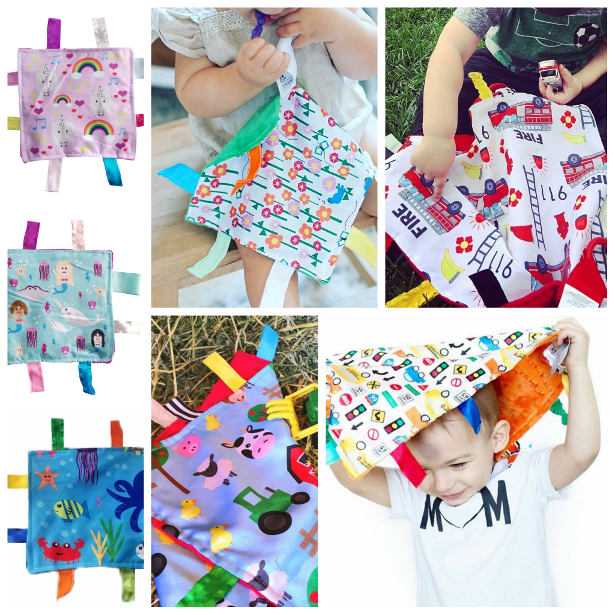 Prints are created using shapes and keystrokes to encourage fun, modern ways of teaching and accented with ribbon tags for sensory play. Kids love to play, rub, chew on the tags. Baby Jack is the only brand on the market to sew all ribbons shut to avoid fingers from getting stuck.
Comes in a variety of sizes and prints that teach about animals, travel and raisess cause awareness for police, fire, military, premature birth, CHD and childhood cancer. Babyjackco.com
Character World

Mini Museum LLC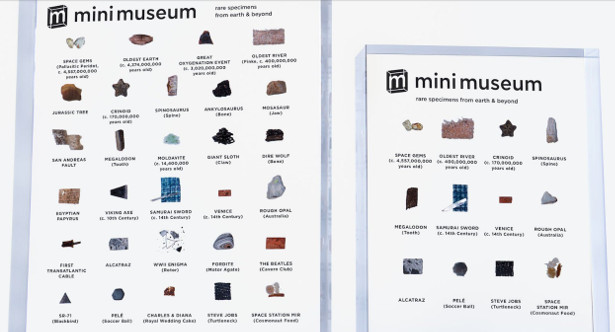 If you're looking for something that's absolutely unique, I can tell you there is nothing else quite like the Mini Museum. Billions of years of real history in compact form, the Mini Museum is a personal collection of rare specimens from Earth and beyond. The collection is encased in high quality lucite and is designed to last for generations.
https://minimuseum.com
The 29 specimen version is priced at $299. It measures 4x5x1 (inches). There is also a smaller, 12 specimen version for $129. The smaller version measures 3x4x1 (inches). Both can be found on our website here: https://minimuseum.com/third-edition.html
Every Mini Museum included a detailed companion guide as well. This is a hardbound, 160 page, full-color book which contains stories and pictures about all of the specimens. There is a high-resolution PDF of the current guide here if you'd like to have a look: https://minimuseum.com/guide/mm3/
The full list of specimens appears below, and you can read about each of them on our website at https://minimuseum.com. Thank you so very much for your time!
SPACE GEMS (4,557,000,000 years old)
OLDEST EARTH (4,374,000,000 years old)
GREAT OXYGEN EVENT (3,020,000,000 years old)
OLDEST RIVER (Finke, 400,000,000 years old)
JURASSIC TREE
CRINOID (170,000,000 years old)
SPINOSAURUS (Spine)
ANKYLOSAURUS (Bone)
MOSASAUR (Jaw)
SAN ANDREAS FAULT
MEGALODON (Tooth)
MOLDAVITE (14,400,000 years old)
GIANT SLOTH (Claw)
DIRE WOLF (Bone)
EGYPTIAN PAPYRUS
VIKING AXE (10th Century)
SAMURAI SWORD (14th Century)
VENICE (14th Century)
ROUGH OPAL (Australia)
FIRST TRANSATLANTIC CABLE
ALCATRAZ
WWII ENIGMA (Rotor)
FORDITE (Motor Agate)
THE BEATLES (Cavern Club)
SR-71 (Blackbird)
PELÉ (Soccer ball)
CHARLES & DIANA (Royal Wedding Cake)
STEVE JOBS (Turtleneck)
SPACE STATION MIR (Cosmonaut Food)
Additional Links:
More details about the Mini Museum and our story: https://minimuseum.com/l/our-story.html
Our High Resolution Image Gallery is here: https://minimumuseum.com/press/
The gallery features images from both the current edition (MM3) and the last edition (MM2). There are also in-process shots of making the Mini Museum not to mention detailed specimen pictures too.
https://minimuseum.com

Tea is the Ultimate gift and these teas are the next level.  www.theteabook.com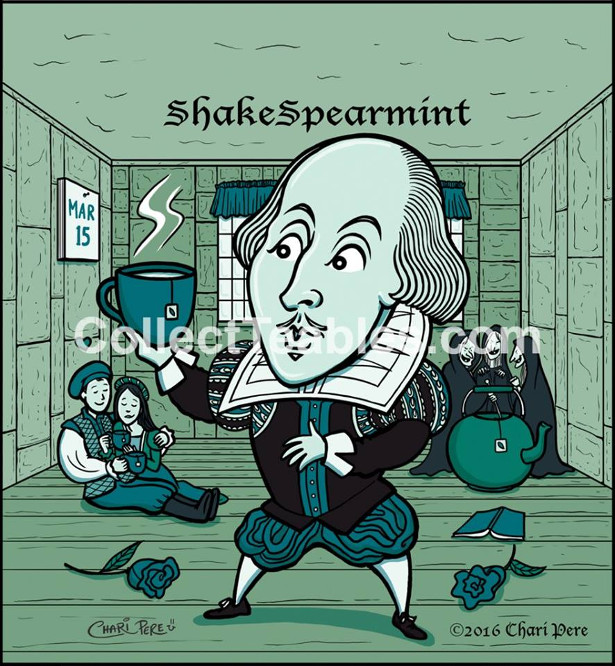 PINTEREST | INSTAGRAM | FACEBOOK | TWITTER
Though not a sporting device, I would wager 90% of you drink tea. Tea, has been a gift given since it was first brewed. It has built fortunes and started countries. Tea Merchant East India Spice Co. is the first known company. Our tasty organic teas builds on that and takes tea to the next level. We are the first to combine that passion with art, humor and story. Our current three lines are: LiTEArary – ShakeSpearmint, Agatha ChrisTEA, Mark Twainquility. EqualiTEA – Dr. MarTEAn Luther King Jr, Araminta Ross (Harriet Tubman), and Marie Curie. PoliTEAcal – Hillary ClinTEAn, Donald TEArump, ImPeachMint. Our Teabook – Inspired by the inventor's mother Linda, who passed of ovarian cancer. It's the lightest, space saving, and most elegant tea storage option ever invented. Takes up less space, is non-toxic and BPA free. The Teabook holds 144 Teas, "to store, share, and serve" your entire collection. It comes in 5 designer colors.
Check us out at Shop.theteabook.com or www.theteabook.com.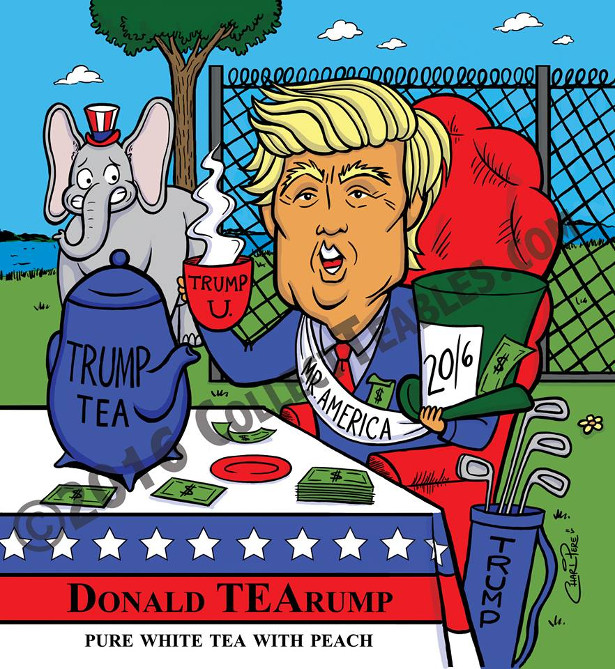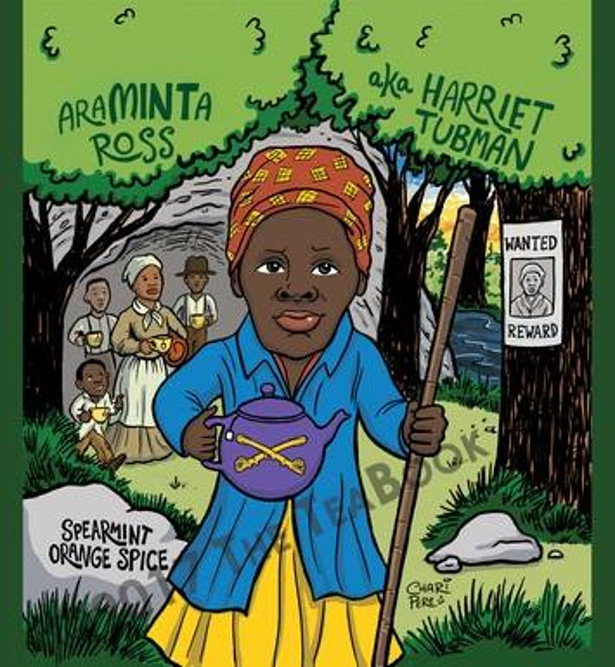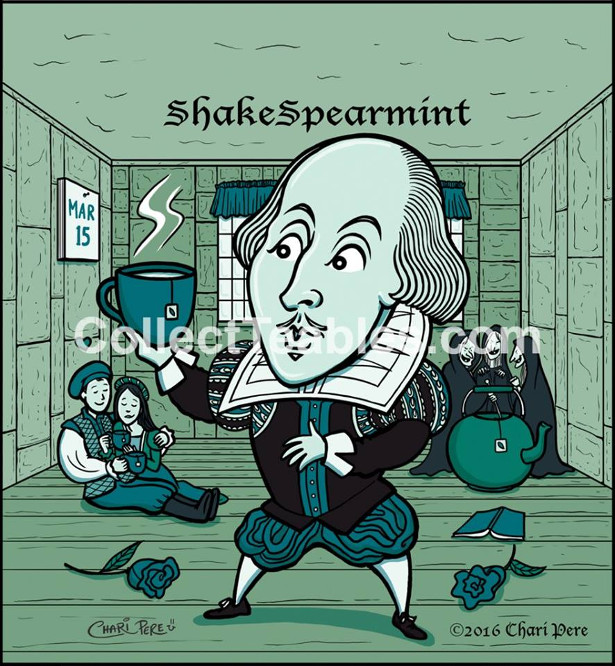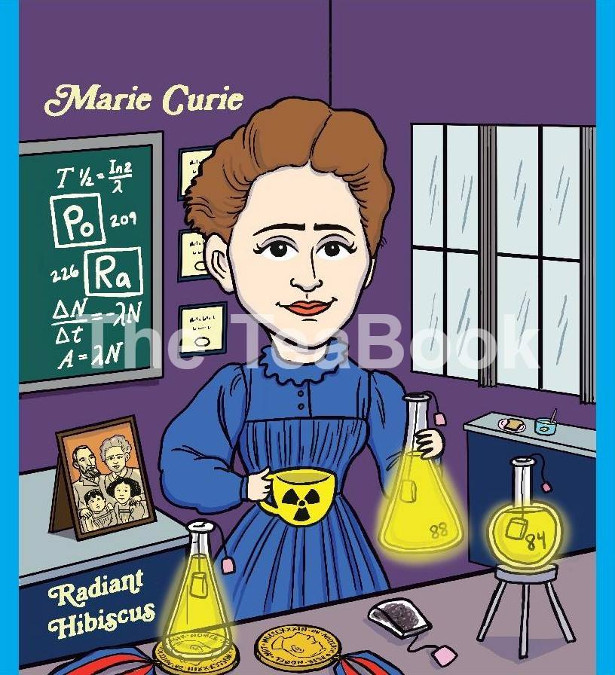 Whistle Punks, the ultimate urban axe throwing venue for thrill seekers where you can sling axes and hit bullseyes – all backed up with great music and atmosphere.

Whistle Punks experience makes an ideal gift!
Launched in 2016, the popular activity has brought a whole new world to the social scene. Guests are given a brief masterclass in the art of axe flinging, before being unleashed into a tournament. Points are awarded based on how close to the bullseye the axe lands, with the top scorers being crowned the axe king/queen at the end of the event.
Actively playing and participating in a sport can be highly beneficial to an individual's physical wellbeing and mental health.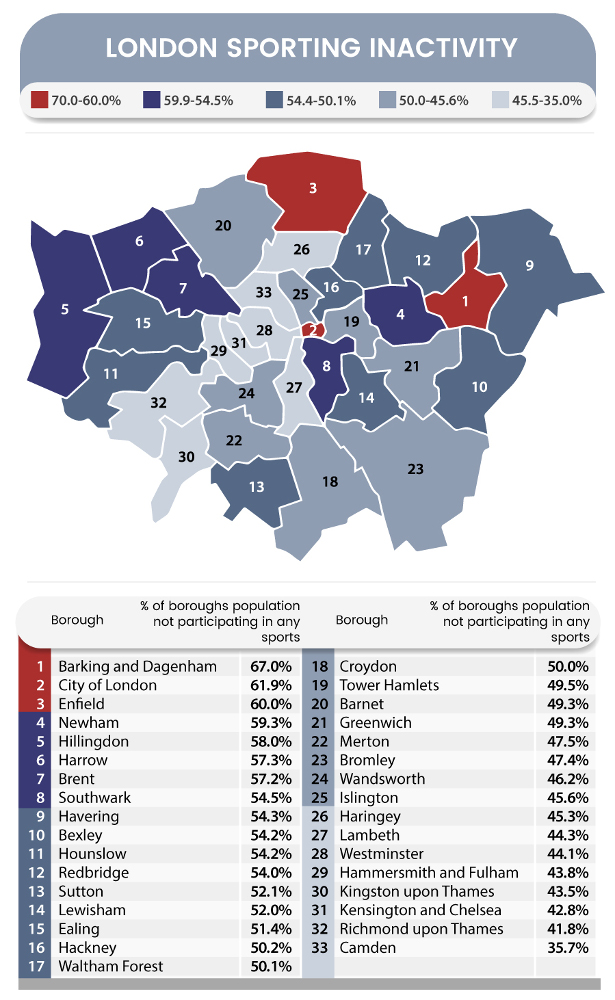 Despite this, an estimated 8.3 million men and 11.8 million women across the UK are categorised as 'insufficiently active'.
Interested in physical activity, GolfSupport.com analysed information from the London Datastore to reveal what percentage of the population (adults 16+) in each of London's 33 boroughs do not play/participate in any sports.
The research fascinatingly revealed:
3,508,300 million Londoners shockingly do not undertake any sporting activities
Barking and Dagenham is London's least active borough with 67% of the local population not participating in any sports
Camden is seemingly London's most active borough with only 35.7% of its residents not participating in any sports
32% of Londoners don't play sports because they are too "pre-occupied/busy with work"
Please see the attached press release for more information into the research, including a comment from Gary Swift, the managing director of Golfsupport.com.
HTC'S CHRISTMAS WISH LIST:
TOP FESTIVE TECH FOR UNDER THE TREE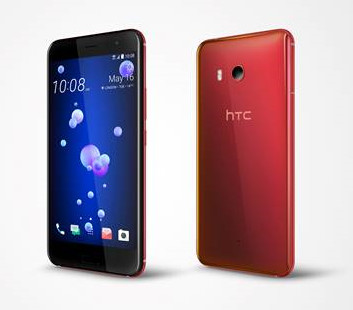 HTC's range of smartphones and accessories makes Christmas shopping easy by combining the latest technology with beautiful design – from blow out gifts to stocking fillers
HTC U11 in Solar Red, Amazing Silver, Sapphire Blue and Brilliant Black*
Available for £599 from http://www.htc.com/uk/go/buy-htc-u11/
*Keep an eye on the website for offers, Solar Red available in Dual Sim only
HTC's stunning flagship smartphone, the HTC U11, makes the perfect gift. Give your friend, family or loved one a hug, kiss and a squeeze this Christmas with the U11's world first 'Edge Sense' technology, allowing you to open apps or take selfies with a simple squeeze! That Christmas Day family selfie will definitely be one for the photo albums. The HTC U11 is also compatible with the Amazon Alexa App.
It doesn't just offer high-spec technology either, the U11 boasts beautiful 3D liquid glass surface crafted using highly-refractive precious mineral. Across the phone's back cover the U11's brand new colour, Solar Red, changes from a festive red to a fireside orange depending how the light strikes it, making it a gift they're sure to treasure.
From obligatory awkward family photos, to Santa hat selfies, the U11 boasts the best smartphone camera on the market to help you capture all the festivities.
Perfect for blasting out those Christmas classics, the U11's audio is unparalleled and comes with HTC's most advanced headset ever build for personal audio, the HTC USonic which includes Active Noise Cancellation.
HTC USonic Headphones
Available for £34.90 from http://www.htc.com/uk/accessories/htc-usonic-earphones
The HTC USonic Earphones are the perfect stocking filler for those looking for something more inventive than socks or chocolate. The clever headset analyses the inner shape of your ears so that every note, nuance and tone can be tuned to your individual hearing*. The ideal gift for music loving family members and friends alike.
*Feature compatible with HTC devices only
HTC U Ultra in Brilliant Black and Sapphire Blue
£649 from http://www.htc.com/uk/go/buy-htc-u-ultra/
Treat someone to an extra-special gift this year with the HTC U Ultra. The luxury smartphone is made entirely out of glass, giving it a sleek and unique reflective appearance sure to impress even the most style-conscious.
Built to make life easier, the U Ultra is the perfect gift for busy people in your life as it has a helpful second screen which allows you to receive notifications without interrupting your browsing experience.
It also has a beautiful, large 5.7" 4K screen with a delightfully clear display, making it easy to watch those festive favourite movies on the go. Elf anyone?
The perfect personal assistant, the U Ultra comes with HTC Sense Companion, a clever feature designed to help day-to-day life when Christmas-brain kicks in – whether it's reminding you to dress warm when it's forecast to snow to suggesting nearby restaurants when you've had enough turkey for one year.
Capture those memorable family moments with the U Ultra's excellent camera. Making it easier than ever to take the perfect photo, the U Ultra's rear camera has less blur, super-fast laser focus and new Phase Detection Auto Focus – a camera even the grandparents will be able to use!
HTC U Play in Brilliant Black, Sapphire Blue and Ice White
Available for £399 from http://www.htc.com/uk/go/buy-htc-u-play/
The stylish HTC U Play has an amazing claim to fame: the official smartphone of hit reality show Love Island, making it the perfect gift for teenagers and Island-addicts. The smartphone is every bit as luxurious as the U Ultra but comes in a more compact package.
Perfect for music lovers, the U Play comes with intelligent earphones in-box that analyse your ears and tailors their sound perfectly to your needs. A real treat for those who love listening to their favourite tunes in crisp detail. For an extra-festive treat, the U Play is available in beautiful Ice White.
Of course, every teenager loves a selfie moment and the U Play's flawless 16MP front-facing camera makes capturing those Insta-worthy moments even easier.
The Mini Hornit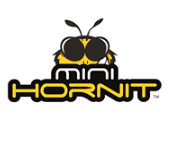 The Mini Hornit is the world's most fun accessory for children's bikes and scooters and is fast becoming a craze in the UK, Europe, North America and Australia. It comes loaded with 25 sound effects from bells and trumpets to racing cars and animals, and has bright lights (white AND green!) for safety.
It also comes with a remote trigger for use on bikes which enables children to operate the sounds without taking their hands off the handlebars and top quality AAA batteries
Mini Hornit featured on the BBC (Dragons' Den), As Seen on TV in the US and in the national and international press. It has also scooped the Rainbow Toy Award for best outdoor toy, the Good Toy Guide award and the Right Start Award.
Here's a link to our YouTube video: https://www.youtube.com/watch?v=t-9hrygjdhg
Like us on Facebook:
www.facebook.com/minihornit
www.facebook.com/thehornit
Storage tech gifts from SanDisk –With a ¼ of Brits running out of storage space on their smart phone at least once a month, SanDisk, a Western Digital brand, has a gift that keeps on giving beyond the festive season: freedom from storage stress!
WD My Cloud Home *NEW*
from £149.99, amazon.co.uk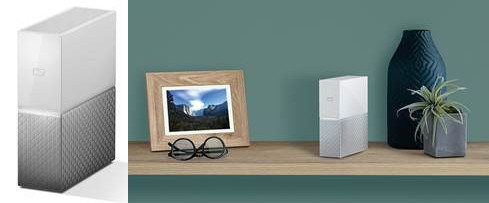 · A new personal cloud that helps consumers to take control of scattered digital content
· Automatically backs up the photos and videos on your phone when you enter your house
· Upload, access and share your favorite memories using the My Cloud Home mobile app, desktop app or MyCloud.com anywhere with an internet connection
SanDisk iXpand Base *NEW*
from £ 53.99, amazon.co.uk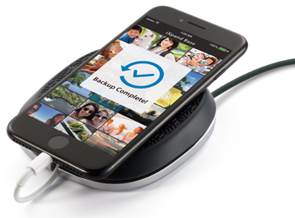 · While you charge your phone, the SanDisk iXpand base automatically backs up your photos, videos and contacts
SanDisk iXpand (for iPhone users)
from £28.99, amazon.co.uk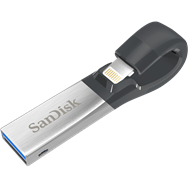 · Offers an easy way to free up space on your iPhone, automatically backs up your camera roll, and even lets you watch videos straight from the drive
SanDisk Dual Drive Type-C (for Android users)
from £10.69, amazon.co.uk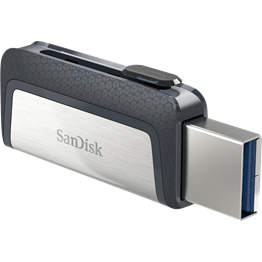 · Easily free up space on your smartphone or quickly transfer files between devices at high speed
· Reversible USB Type-C connector and USB connector lets you quickly and easily transfer files between smartphones, tablets and computers
SanDisk Connect Wireless Stick
from £ 19.49, amazon.co.uk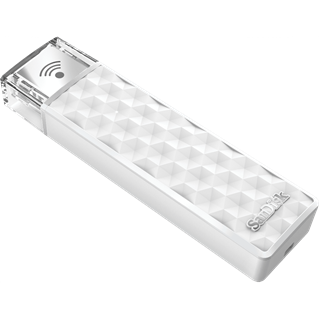 · The SanDisk Connect Wireless Stick is the flash drive reinvented to work not just with your computer, but also with your phone and tablet
· With the SanDisk Connect Stick in your pocket, in your bag or across the room, you can wirelessly access your media or transfer large files, stream HD videos and music, and save and share photos and videos to and from your mobile device
Nyoka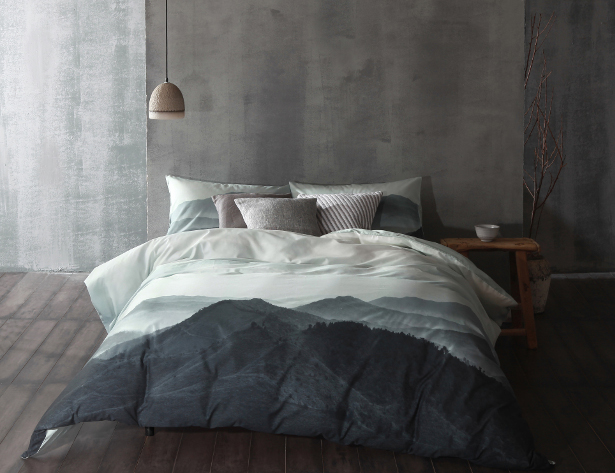 Inspired by the poetic beauty of mountain ranges, this photo captured at dawn, evokes a sense of serenity and philosophy. The imagery and subtle use of graduating shades from dark to light enhance both the mystery and beauty. This design is powerful yet presents a tranquil ambience. It will look beautiful in a minimal setting.
www.clothnclay.com/?product=nyoka
Price: £65.00
Stockist information: www.clothnclay.com
For the beauty aficionado…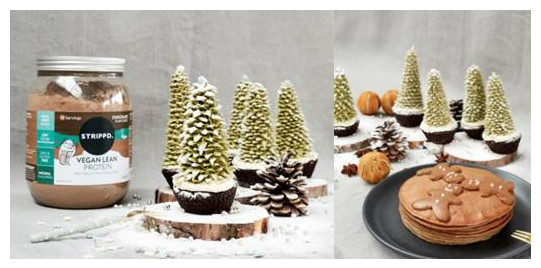 STRIPPD GLOW capsules contain a nourishing mix of Vitamins A and E, Zinc, Copper, Collagen, Iron and antioxidant boosting Grape Seed extract work together to pack a beauty punch and deliver a healthy dose of essential nutrients to leave you glowing from the inside out. RRP £14.99, 60 capsules per pack, and can be purchased from Amazon or https://strippd-uk.com
STRIPPD Multivitamins have all the essential vitamins and minerals from A to Zinc to support your overall wellbeing and vitality. Particularly rich in Vitamin B, the advanced formula boosts the immune system and reduces fatigue. RRP £14.99, 60 capsules per pack, and can be purchased from Amazon or https://strippd-uk.com
STRIPPD Metabolism capsules' key ingredient is nutritional powerhouse Yerba Mate; a South American plant extract packed full of natural caffeine and immune boosting minerals and antioxidants. In addition to Yerba Mate, they also contain fat burning, antioxidant rich Green Tea extract and energy boosting Guarana to help speed up metabolism and provide more energy, meaning you can work out longer and stronger. RRP £19.99, 90 capsules per pack, and can be purchased from Amazon or https://strippd-uk.com
For the foodie…
STRIPPD Protein Pancake Mix has all the essentials for a delicious, nutritious and healthy breakfast. Packed full of STRIPPD Whey Protein, the mix is low in sugar, gluten free and only 50 calories per pancake. RRP £12.99, 300G, and can be purchased from Superdrug or https://strippd-uk.com
STRIPPD Protein Porridge Mix is quick and easy to make, it's a great post-workout breakfast for gym lovers, or just a perfect pick me up that provides a nutritious, high protein start to the day. RRP £12.99, 500G, and can be purchased from Superdrug or https://strippd-uk.com
STRIPPD Protein Flapjack Mix is delicious, simple and nutritious – the perfect high-protein treat. Each flapjack is less than 100 calories and contains a serving of STRIPPD Lean Whey Protein, delivering two egg white's worth of protein. Just 15mins to make, they'll make you fall in love with healthy eating. RRP £12.99, 400G, and can be purchased from Superdrug or https://strippd-uk.com
Stocking filler…
STRIPPD Protein Cookies make for a delicious grab-and-go with no baking required! Firm yet chewy, with tasty chocolate chips sprinkled throughout, they also deliver a healthy hit of protein to keep you going throughout the day. RRP £1.99, and can be purchased from Superdrug or https://strippd-uk.com
For the gym bunny…
STRIPPD Whey Protein contributes to the growth and maintenance of lean muscle and supports a healthy lifestyle. The Whey Protein is produced from the finest milk products, is available in three delicious flavours – vanilla, chocolate and mixed berry. RRP £19.99, 490G, and can be purchased from Superdrug or https://strippd-uk.com
STRIPPD Vegan Protein contains all of the essential amino acids for maintaining healthy hair, skin and nails. Vegan Protein is plant based and is derived from a mixture of whole pea and hemp sources. RRP £19.99, 490G, and can be purchased from Superdrug or https://strippd-uk.com
We've attached the press releases, but please let me know if you require anything else. Hi-res images can be downloaded here https://we.tl/bUrEqhL5Ot. More than happy to send across some samples, if you'd like to try?
If you're looking for healthy Christmas treat recipes, do get in touch because we have plenty to share – including Vegan snacks!
Best wishes,
Joanna
PARSON'S NOSE
10 years ago a meat revolution was carved out and the neighbourhood butcher was reborn. Parson's Nose was amongst the first to raise this flag, and this year it celebrates its 10th anniversary of fine fillets and carnivorous cuts. Sister and brother team, Serena and Ed, have captured their childhood memories of those greatly loved high street traders, and have poured them into their South West outposts. They have established Parson's Nose as a butcher tinted with nostalgia and steeped in tradition, albeit one that is thoroughly prepared for the 21st century and current day needs.
The fortunate residents of Fulham, Putney and South Kensington can delight in the joys of wandering to a local butcher, and it is common for visitors to make the journey from further afield. Equally, in accommodating the customs of convenience, Parson's Nose operates a "Click & Collect" scheme, whereby orders placed online will be ready to pick-up from the store. It is this marriage of professionalism and artisanal charm that has earned Parson's Nose many a fan, and positioned the trader as an integral fulfiller of London's great meat demand.
It has long been known that the butchery realm is a male dominated industry, and Serena Hindhaugh is a much needed figure for aspiring female butchers. Her dedication to the craft is palpable, and her passion for sourcing the best produce is infectious. Her warm and personable demeanour runs thick through the veins of each Parson's Nose. Serena has developed a series of valued and trusted relationships with suppliers across the country, and this ensures that every animal coming in and back out of their doors is of the highest quality. Similarly, customers of Parson's Nose can rest assured that all meat delivered from farm to shop has been treated and upheld to only the best standards of animal welfare, and farmed without the use of intensive farming or additives.
The hillsides and glens of Scotland is the home of Parson's Nose's lambs and cattle. Third generation suppliers, MACDUFF, provides liberty to its animals, and a natural diet, consisting of grass for cows and kale and turnips for lambs. This translates into a supreme depth of flavour aided by a rich fat cover. Pork and poultry are treated with the same care and attention. Living full lives, Packington Free Range pigs and chickens roam English pastures in an idyllic setting. Truly worth the effort, Packington farmed animals have been celebrated for their full flavoured meat in a showering of awards. To help down and compliment the mouth-watering morsels of meat, a perusal of Parson's Nose's pantry is called for. Condiments, cheeses, seasonal vegetables, stocks, pies and a host of other artisanal products stack the shelves and more than warrant a sample.
10 years have steered Serena, and Parson's Nose to become one of the top butchery establishments in London, and the team has pioneered and broken the ground for a herd of boutique butchers. Parson's Nose cares about its produce; a care which is passed onto the customer in the guise of exceptional meat, and that community sentiment so synonymous with the traders of old.


Tech21, the UK's leading phone case provider, is on hand with the perfect Christmas stocking filler. www.tech21.com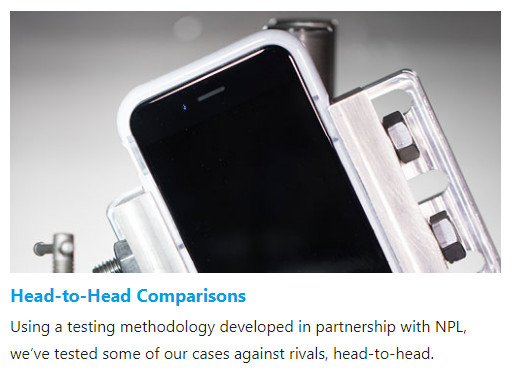 FACEBOOK | TWITTER | INSTAGRAM | YOUTUBE | GOOGLE+
Tech21 has a range of protective cases to suit everyone, so whether it's for the fashion-forward friend, clumsy parent or active sibling, there is a beautifully designed case available to protect their smartphone drop after drop.
If you are working on a Christmas gift guide, please do let me know if you would like to try a case out for yourself?
Please see further details below of the latest case range with links and pricing.
If you would like to receive high res images or further information, please do let me know and I will be happy to share with you ahead of your deadline.
Evo Elite Active Edition
Perfect gift for the fitness enthusiast!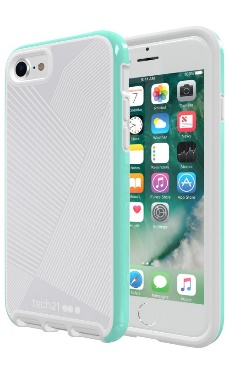 The Evo Elite Active Edition allows you to go the extra mile and break the boundaries, not your phone this Christmas. Super-light and stylish, the Evo Elite Active Edition comes with a reflective outer finish making you stand out as you put in the hard miles this festive season.
£44.45 from tech21.com
Available for Apple iPhone 7 and 7 Plus
Evo Wallet Active Edition
Stylish and practical 2-in1 gift!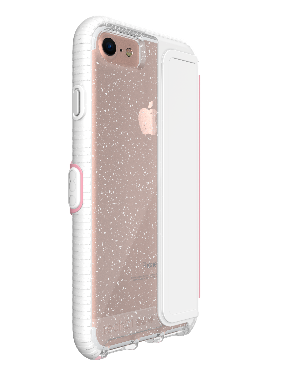 The Chic, stylish and practical Evo Wallet Active Edition comes with 3D woven fabric, a microfiber lining, and a detachable storage section for your headphones, cards and keys. Keep your phone case protected as you run off the Christmas turkey! Forget cracked screens, with one of these you can drop your phone time and time again from 3 metres without producing a single scratch.
£49.95 from tech21.com
Available for Apple iPhone 7 and 7 Plus
Evo Check Active Edition
Perfect fitness phone case!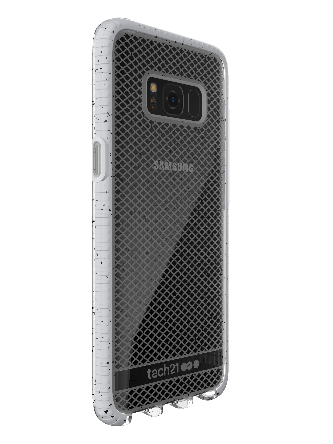 The Evo Check Active Edition is light, ultra-thin, stylish and tested to withstand drops from up to 3 metres, it is the perfect festive fitness accessory. Next time you go for a run, or an outdoor adventure, make sure your iPhone is protected drop after drop!
£29.95 from tech21.com
Available for Apple iPhone 7 and 7 Plus, Samsung Galaxy S8 and S8 Plus
Evo Gem
For the fashion-forward!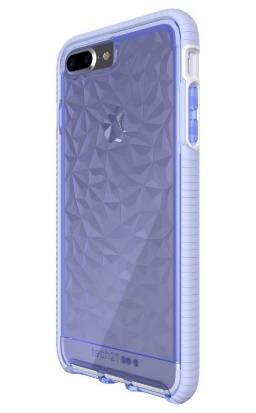 The beautifully designed Evo Gem is available in a range of dazzling colours. Give a gem of a Christmas present to protect from multiple drops of up to 3m/9.9ft whilst enjoying the festive fun.
£29.95 from tech21.com
Available for Apple iPhone 7 and 7 Plus, iPhone 6 and iPhone 6 Plus
Evo Check Lace Edition
Unbeatable drop protection with a modern lace twist!
The stunning Evo Check Lace Edition uses a modern-lace design to give your phone a unique twist. Not just a stylish fashion accessory, the Evo Check Lace Edition guarantees a beautifully blemish free Christmas with 3m/9.9 ft drop protection.
£39.95 from tech21.com
Available for Apple iPhone 7 and 7 Plus, Samsung Galaxy S8 and S8 Plus
Impact Clear Urban Edition
Give your phone a stylish new look!
Inspired by urban architecture and the latest fashion trends, the Impact Clear Urban Edition is perfect for the stylish Christmas stocking to give your phone a fresh new look and keep it protected with 2m/6.6ft drop protection.
£34.95 from tech21.com
Available for Apple iPhone 7 and 7 Plus, Samsung Galaxy S8 and S8 Plus
gifts for him 2017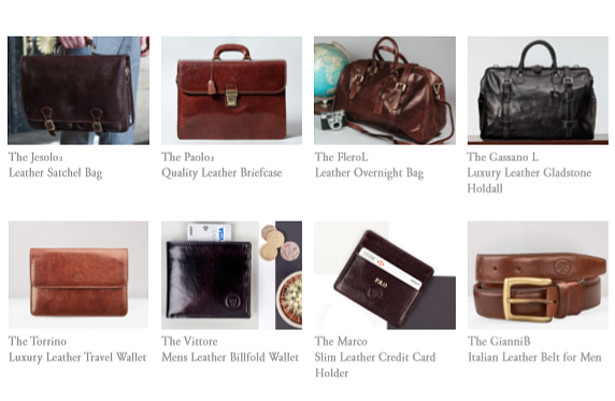 At Maxwell Scott we believe that Christmas is a time for presents that will last as long as the memories of the day. That's why, though a British bag brand nestled in the Yorkshire countryside, we use luxury full-grain Tuscan leather and Italian craftsmanship for all of our designs. This durable material over time develops an individual patina, resulting in an entirely unique gift which becomes a map of your journeys and memories.
Browse our Christmas edit of briefcases, travel luggage and accessories for the special day, and many more to come. With our embossing and gift-wrap services, the gentleman in your life can receive a valuable, personalised gift he'll love, delivered straight to your door. Finally for added Christmas joy, there will be a MSB Advent Calendar over the course of December which will be offering our customers a daily offer – be that free embossing, free delivery or others, including reductions.
A gift for him from Maxwell Scott is handcrafted from start to finish at our small Tuscan factory, and signed off with our signature, #MSBWithLove
Plinth publishes artists' objects and merchandise in the belief that art and design are for everyone. In the run up to Christmas, we've compiled our most recent offerings along with some old favourites to wish you a very aesthetically pleasing season – on a budget.
Plinth x Wellcome Collection
They say an image speaks a thousand words; in the case of Plinth's new range of products made in collaboration with Wellcome Collection, we could take that number down to three or four. 'Keep clear of me', for example, is expressed with a blue rectangle inside a yellow square – that is, according to the International Code of Signals, which we've made into a series of five pin badges (£20 the set, £5 each).
Tote bags (£12.50), mugs (£10) and t-shirts (£20) pull slogans 'Courtesy is Infectious', 'Falls Are Not Fun' and – perhaps most bafflingly – 'Long Hair is Dangerous' from 20th century workplace posters and into your home. Drawn from Wellcome Collection's archives, the range is inspired by the many ways that humans have used the power of design in order to stay safe, healthy and happy.
Our notebook (£10), emblazoned with STOP on its red side and GO on its green, will suit even the most fickle design-admirer. Embrace an urge to pull the brakes just as eagerly as a flurry of productivity; we know things aren't just black and white, but sometimes they are red and green.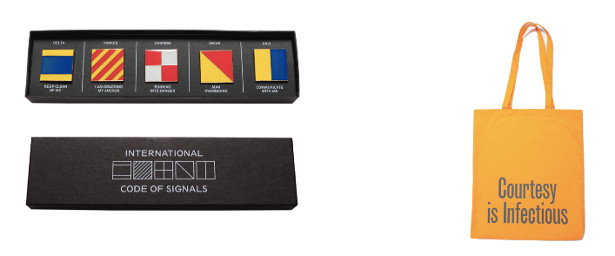 Really Good-bye
As we prepare to bid farewell to David Shrigley's Fourth Plinth commission in Trafalgar Square, there's still time to keep the optimism alive. The last few units of our statuette (£25) are going fast but still available – just! – so make sure you snag one before they disappear for good, along with the real thing.
Otherwise, bag yourself a tote (£15), pick a pin (£7.50) or try a tee (£25); they're all Really Good Buys (sorry).
Magnum Photos x Plinth
Lipstick on your teeth? You'll never leave that particular mishap to chance again with Martin Parr's makeup bag (£28). Breakfast on breakfast on breakfast with our eggs and bacon tray (£42.50) – and, for the literalist, a photographic PHOTOGRAPHIC pin badge, by Ferdinando Scianna, (£15).
Slingsby Gin announces local club partnership with Leeds Rugby and sponsorship of two top players, Ben West and Callum Irvine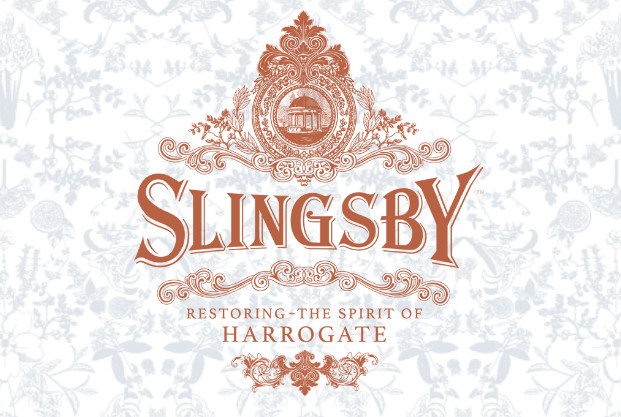 Award-winning Yorkshire artisan gin brand, Slingsby, is proud to be partnering with Leeds Rugby, following on from their successful partnership with The British and Irish Lions during the 2017 tour of New Zealand.
The partnership deal will be with both of the Leeds Rugby teams, the professional rugby league club Leeds Rhinos and rugby union club Yorkshire Carnegie. The agreement sees Slingsby Gin sponsor Yorkshire Carnegie's accomplished second row player Ben West and their Harrogate-born fly half Callum Irvine.
The partnership will also involve Slingsby Gin having ground boards and big screen sponsorship at the renowned Headingley Carnegie Stadium, where both teams play, with the corporate bars at the stadium stocking Slingsby's acclaimed London Dry gin.
Having established itself in the rugby world with the sought-after British and Irish Lions deal and releasing a collector's edition gin earlier this year, Slingsby is delighted to now be supporting its local teams and championing two exceptional players at important stages in their careers.
Brand owner, Spirit of Harrogate Limited, was co-founded in September 2015 by Marcus Black and Mike Carthy, who are both devoted rugby fans.
Co-Founder and Managing Director of Spirit of Harrogate, Mike Carthy, comments:
There is a deep-routed passion for rugby at Spirit of Harrogate and we couldn't be happier to see our brand displayed proudly on the kits of Ben and Callum who are both superbly talented players and real pleasures to watch.
I have strong ties to Headingley Carnegie Stadium, having played and coached for a number of regional rugby clubs, so this partnership is a real honour. Even as we extend our listings across the country, we are a proud Yorkshire brand through and through and are excited to continue to make our mark in the region.
Slingsby Gin is made with only the finest natural and locally sourced botanicals, Harrogate aquifer water and pure single grain spirit. The key botanicals are locally-grown plants that are synonymous with the beautiful and restorative nature of Harrogate and half of Slingsby Gin's 24 botanicals have been grown in Harrogate's Rudding Park Hotel kitchen garden.