Turnstile.co.uk has teamed up with acclaimed illustrator Peter O'Toole to herald football's unsung heroes in the first in a series of limited-edition tees.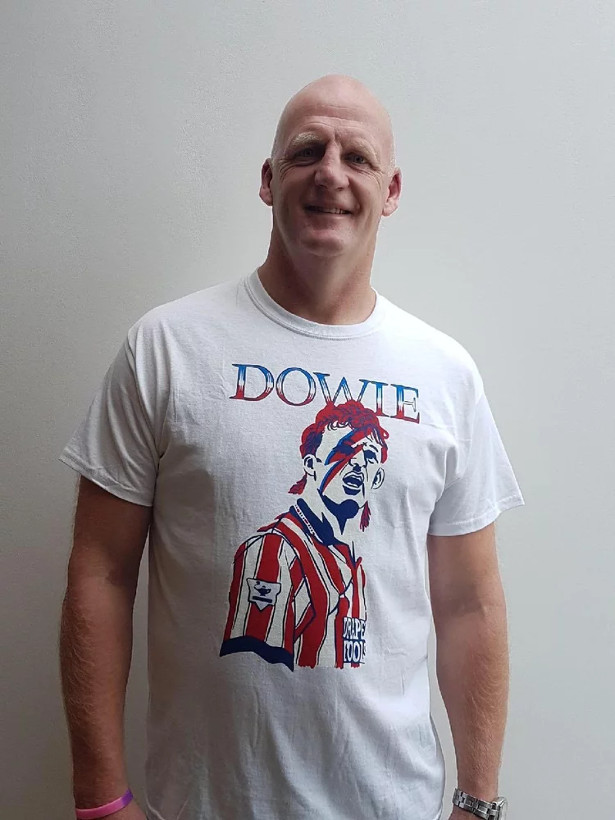 The first collaboration reimagines one of the most iconic Premier League images of the 90s. Iain Dowie, famed as much for his gurn as his one-in-four strike rate for clubs such as Luton, Southampton and West Ham, will be forever remembered for that expression.
The old Dowster however has been misrepresented, and deserves to be held up as the hero he really is. Dowie's a throwback to the glory days of English football, when strikers weren't afraid to rough up the opposition and dive head first into a crowded six yard box to nab a scrambled, last minute winner.
Dowie's almost namesake David Bowie has a history for heralding the everyday hero (see his hit single, "Heroes", for proof), and as such is the perfect bedfellow for the first in the Unsung Heroes series of hero tees.
The "Dowie Bowie" tee is available to purchase here, and is screen printed onto super soft Gildan premium tees.
Encourage creative play for years to come with these stunning doll's pram from Silver Cross

Baby Balmoral 140th Anniversary Limited Edition, £750
Chatsworth Poppy, £350
Princess, £400
Perfect for Christmas
Available online from www.silvercrossbaby.com
Read My Lips, has launched two of its most intriguing lip balms yet in, Christmas Pudding and Christmas Dinner flavours. Whether you're a turkey or lip balm lover, either of these super-hydrating balms will make the perfect stocking filler item for Christmas!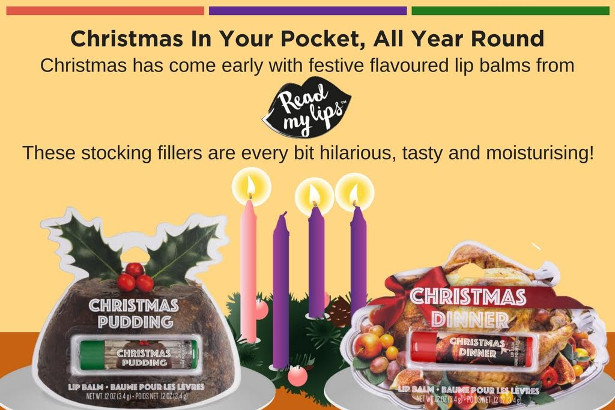 Otto.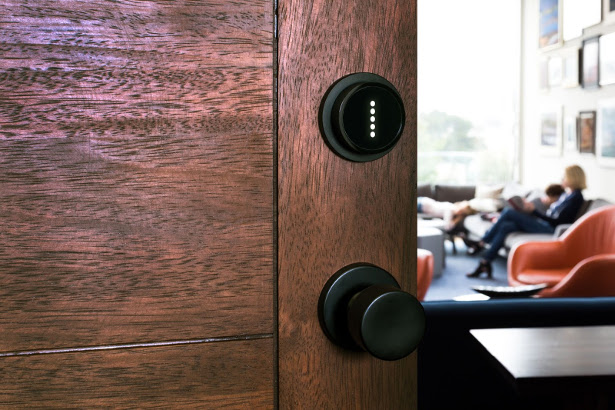 Created by former Apple, GoPro and Microsoft engineers, Otto is designed with security, design and performance as guiding principles, bringing these features to your front door.
The team spent four years testing and developing Otto. Composed of stainless steel, illuminated touchscreen glass and high-grade aluminum alloy, Otto completely reimagines home access. The product comes in three colors to complement a range of decor styles: mineral black, steel silver and natural gold.
Its features were born from the needs of families:
Security. All-digital design that eliminates the most vulnerable aspects of locks: keyhole and keypads (most locks can be defeated/picked in under 60 seconds, or a simple photo of a key can create a working copy). Otto's enhanced digital encryption is among the most sophisticated and secure available.
Performance. Invite guests with full or time-limited access, instantly grant/revoke ability, and enable the use of entry codes. Lock/unlock anytime from anywhere, across the room, the home or the world, and receive a detailed log of all activity from friends and family to caretakers and Airbnb guests.
Press to unlock. With your phone in your pocket, Otto greets you with its status as you approach and unlocks the moment you press it. No other lock can deliver that experience, which gives families the best of safety and convenience.
Professional concierge install. Otto's personalized delivery and setup service will ensure a seamless installation experience customized to your home's needs.
Keeps getting better. Otto continually receives the latest updates on security, features, and integrations as technology continues to evolve.
FOR HER
Fantastic for ladies or girls that like a bit of bling, the brightly coloured Alcatel A5 will light-up the life of the lucky recipient. The compact yet affordable smartphone is fully customisable, so the user can select their own flashing coloured light shows and patterns for different apps and callers.
Light up your loved ones Christmas – Alcatel A5 LED, the World's First Interactive LED-covered Smartphone
Offering dazzling moments for young and energetic entertainment seekers
Ideal for fans of bright colours – the Alcatel A5 LED is the world's first interactive LED-covered smartphone. The unique LED cover is customisable, meaning you can create and design your own LED cover patterns and themes, selecting different colours for different apps and contacts.
The device offers the following benefits:
Immersive experience for fun-seeking individuals
Light up your notifications with different light shows for incoming calls, messages, alarms, and social media alerts.
Light up your life using Color Catcher by creating unique LED cover patterns and themes for a different look every day.
Light up your music, with light shows that move with your tunes and switch patterns with a simple shake.
Solid performance and fun selfie features
The A5 LED also provides a great multimedia experience. It has fast 4G LTE connectivity ensures photos, games, and movies load smoothly to the large 5.2-inch HD display.
A 5MP front camera with selfie flash creates brighter selfies even in low light. The devices comes with Face Beauty software for flawless images and Face Show, which lets you turn your selfies into personalised video clips for extra fun. There is also an 8MP rear camera with dual-tone flash.
Price and Availability
The Alcatel A5 LED is available at Carphone Warehouse SIM free from £169.99. It comes with a Metallic Black LED back-cover and an additional Metallic Black or Metallic Silver back-cover.
FOR HIM
Perfect for those that want a smart, premium looking smartphone with fantastic camera functionality, but without the extortionate price tag, the Alcatel A3 is a top performer and would make an ideal gift this Christmas.
Alcatel A3, affordable smartphone with finger print scanning and more
Photo fans will delight in the new Alcatel A3 handset, the newest addition to the Alcatel smart-phone family, designed to suit today's busy schedules.
The Alcatel A3 delivers not only high quality technology, it also offers affordability. A perfect partner for those looking for their first smartphone, the A3 combines both high quality technological abilities and a glossy design aesthetic with its sophisticated finish.
The device includes the following benefits:
Glossy design The A3 handset offers a beautiful slim-line design and super-clear HD display
Fingerprint scanning Ensuring personal security is at the forefront of this device, Alcatel have installed fingerprint recognition. Not only can the users fingerprint be recognised by the A3 to unlock the phone, it can also be customised with up to five fingerprints.
Powerful photos A 5MP front camera with flash is perfect for those late-night selfies and a 13MP rear camera provides super high-definition snaps.
Picture effects Selfies have never been simpler and super fun effects are also available through Alcatel's Face Mask and Face Mask apps, designed to let creativity run wild.
High performance in sunlight The Alcatel A3's 5-inch HD display is tailored to perform well in bright sunlight – ideal for looking at the latest YouTube videos.
Connectivity The A3 also has connectivity covered with 4G LTE connectivity and a quad-core processor making for lightning speed web surfing.
Price and Availability
The Alcatel A3 is available at Carphone Warehouse for £129.99 in two colours, prime black and pure white.
Moto Smart Speaker with Amazon Alexa:
On Your Phone and on the Go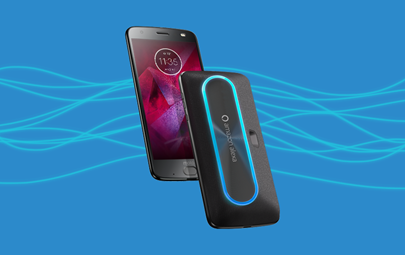 With the moto smart speaker with Amazon Alexa on your moto z, just ask and Alexa responds1, even when you're mobile. Play music, get news, ask questions and more. Whether you're across the room or on the go, four powerful microphones ensure Alexa always hears you. No hands, no problem.
Easily use Alexa to connect to a variety of smart devices. Leaving work earlier than planned? Alexa on the moto smart speaker can adjust the temperature and turn your lights on before arriving at home.2 Ask Alexa to request a ride home after an evening out or read the items on your grocery list so you don't have to bother searching for your phone in pockets or bags while navigating the crowded store. Need to see what's on your schedule, to-do list, and view the weather forecast for the day? Just ask Alexa and the info appears on your moto z screen2.
Just like all of our moto mods, moto smart speaker with Amazon Alexa is easy to use — simply snap it on your moto z and head out. Charging is also easier than ever with the new dock design that's perfect for the nightstand; whether at home or in a hotel room, your phone charges while still providing the convenience of Alexa. Plus, up to 15 hours of built-in battery life means you don't have to worry about draining your phone's battery to power the smart speaker.3
Whatever your day may call for, Motorola and Amazon Alexa can help you through it with ease.
Availability and Pricing
moto smart speaker with Amazon Alexa will be available in the UK for £99 on Amazon and Motorola.co.uk.
Images can be found here (you agree to our license terms when downloading images or video).
For more information, please visit www.motorola.co.uk

Kew English Sparkling Rosé and Sparkling White, £31 each
www.bolneywineestate.com and Kew Gardens Shop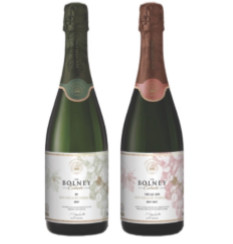 Bring the wild home with the new Wildlife Photographer of the Year collection from the Natural History Museum Shop.
Artic Treasure / Leopard Gaze / Anticipation
Mug – £10
Arctic Treasure:
Carrying its trophy from a raid on a snow goose nest, an Arctic fox heads for a suitable burial spot to store it for later.
Vast numbers of snow geese breed on Wrangel Island in the Russian Far East. Though they actively defend their nests, a fox may steal up to 40 eggs a day. Animal Portraits finalist 2017
Leopard Gaze:
She is known as Fundi to local guides – a female leopard seen regularly prowling her patch in Tanzania's Serengeti National Park.
Late one afternoon, she left the tree she was resting in and strolled past Martin's vehicle, fixing him with her magnificent gaze. People's Choice Award nominee 2017
Anticipation:
A mother brown bear emerges from Lake Kuril, in Kamchatka, Russia, carrying a plump sockeye salmon, and her cubs rush straight towards her.
They are about 15 months old and still reliant on their mother for food – she catches an average 20 salmon a day. Behaviour: Mammals finalist 2017
All products available from the Natural History Museum Shop – www.nhmshop.co.uk
 

7 unique foodie experiences in London
Social dining experiences – "Bringing back experiences around the dinner table and so much more"
The original social network has always been at the dinner table. As experiences continue to grow as the 'new luxury', new ways to take part in a culinary journey emerge. With platforms such as VizEat and EatWith, you are now a tube stop away from authentically experiencing another culture. Whether it's experiencing traditional Cameroonian cooking in the heart of Brixton with Carine, or you're looking for a Daal that Dishoom could only dream of with Ash & Devina, then social dining should be on your next list of to-dos.
Sushi master class – "You'll be maki'ng Sushi in no time."
To some, Sushi can be quite a daunting cuisine to make; you always hear that chefs have spent years (even decades) learning the meticulous methods behind the ancient Japanese craft. Sozai Cooking School located in Aldgate is here to get you started. Hosted by expert chef Yuka Caves, who's wealth of experience spans both Japan and London, you'll learn how to make dishes like Hoso-maki Ura-maki, Temari-sushi and Futo-maki. Caves will show you how to prepare the popular vinegared rice, alongside a history of all the ingredients, as well as insights into Japanese culture.
Cheese from all over Europe – "Say cheese!"
Who would have guessed that coagulated milk would be loved by so many people and cultures around Europe! Just in time for Christmas, Studio 338 will be hosting a cheese affair to rival all others: The Giant Cheese Board. Boasting unlimited free cheese of all varieties and mulled wine to gobble it down with, you'll be sure to experience and learn all the wonders of what cheese Europe has to offer. If that doesn't sell you, then I'm sure the pièce de résistance, a giant baked Camembert, will have your mouth watering.
Be the star of your own Great British Bake Off – "Watch out for the soggy bottoms!"
One of the most unifying and teeth clenching television competitions has come to our doorsteps in the form of The Big London Bake. Grab a buddy, a date or your mum and compete with up to nine other teams to be crowned champion of the bake. With recipes changing every month, you can create everything from the classic Victoria Sponge to the gooey Chocolate gateau. However, remember, just like the show creativity is key and the on-hand professional bakers will be there to make sure you do the best job you can.
Indian food tour – "From India, with love."
As we all know, the UK has a large Indian food scene, hailing from some of the best in the world. London is definitely no exception to that. With Brick Lane being one of the most iconic locations in the UK for an array of Indian cuisine, Eating London Tours brings you Flavours of India & Beyond a chance to learn the history of Britain's love of Indian food along with the history behind the famous local. During the two and half hour tour you'll immersive yourself in the local curry houses, pop into the authentic local shops and tuck into the typical sweet treats from the neighbourhood food stalls.
Bottomless Caribbean brunch – "Food for the soul and the belly"
Bottomless brunches have become an institution in London, with most restaurant serving up one or two courses, paired with a near endless supply or Bloody Marys, Prosecco or Bellini's at hand. However, Reggae Brunch will be offering you generous glasses of belly-warming rum punch and healthy portions of jerked lamb chops, rice 'n' peas, coleslaw, mixed salad and dumplings. While you're indulging in these treats, you'll be serenaded with Reggae, Soca, Calypso, Reggaeton and much to get you in the Caribbean spirit.
Taste the flavours of London – "Food from around the world, all in one spot"
As we've already established London is a crock pot of culture and fantastic cuisine. Taste of London showcases it's festive festival this November and invites you to experience the smorgasbord of what London has to offer at Tobacco Dock. New to this year, Taste of London presents The World Cheese Awards; arguably the largest cheese competition in the world! With a range of activities, such as gin experiences, Le Creuset cooking demonstrations and world star chefs, this winter's edition is expected to sell out fast.
Estrella Damm brings Joan Roca,
the world's top Chef,
to Scotland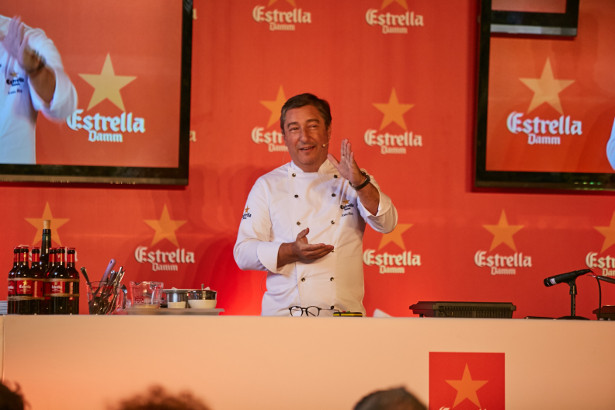 TWITTER | FACEBOOK | INSTAGRAM
The beer of Barcelona, Estrella Damm, has brought the world's top chef and its own legendary "Gastronomic Experience" for the first time to Scotland.
This continues Estrella Damm's championing of the world of gastronomy and of beer's place as a beverage of choice across such a multiplicity of foods and dishes.
Estrella Damm's close supporter, Joan Roca, Chef/Proprietor of El Celler de Can Roca in Girona, Spain, showcased his gastronomic delights to over a hundred of Scotland's top chefs, restaurateurs and food experts at Colstoun House by Edinburgh.
Chef Roca is known for linking traditional cuisine with avant-garde techniques. In 2013 and 2015, his restaurant El Celler de Can Roca was voted No.1 in The World's 50 Best Restaurants, and in 2016 his chef-peers named him winner of the Chefs' Choice Award.
This is the first time that Estrella Damm's "Gastronomic Experience" has come to Scotland.
The event has been inspired by its Gastronomy Congresses, a concept invented by Estrella Damm to bring together many of the world's best chefs to experience demonstrations and discussions around food. They have previously taken place in Miami, Lisbon, Melbourne and London.
Chef Roca was joined at Colstoun House by his sous chef Ignasi Baucells and showcased a range of inspired dishes, using an array of exciting ingredients, the majority sourced in Scotland. These included:
• Langoustine with sagebrush, vanilla oil and toasted butter
• Sardines with aromas of Amontillado sherry
• Green coconut and Scottish 'calamari'
• Royal grouse in an Estrella Damm sauce
• Whisky Beef Fillet
• Oysters Albariño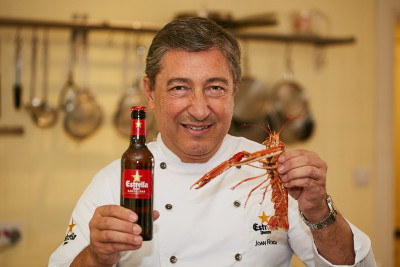 To this day, Estrella Damm is brewed in Barcelona using the original 1876 recipe and 100% local Mediterranean ingredients: barley malt, rice and hops. The quality of its ingredients is of the utmost importance, all of them chosen, and transformed for brewing, to ensure the true, pure Mediterranean taste of Estrella Damm – a great partner for Chef Roca's dishes.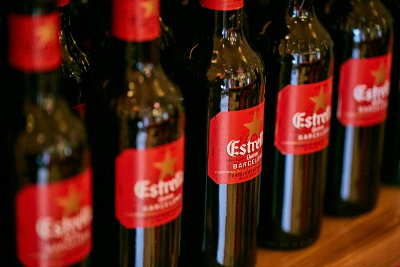 James Heath, Estrella Damm's Regional Manager for Scotland and Northern Ireland comments:
"The Scottish food scene is thriving, with so many hyper-creative chefs using the fresh produce from their local sea and land to amazing effect.  So, we were very excited to bring our "Gastronomic Experience" to Scotland.
" These events are a one-of-a-kind experience for top people from the food industry. This was the first time we have organised such an event here and it was inspiring to see the incredible produce that is available locally. Scotland is a very important market for us as high-end gastronomy is thriving with more and more top end restaurants being recognised in Scotland."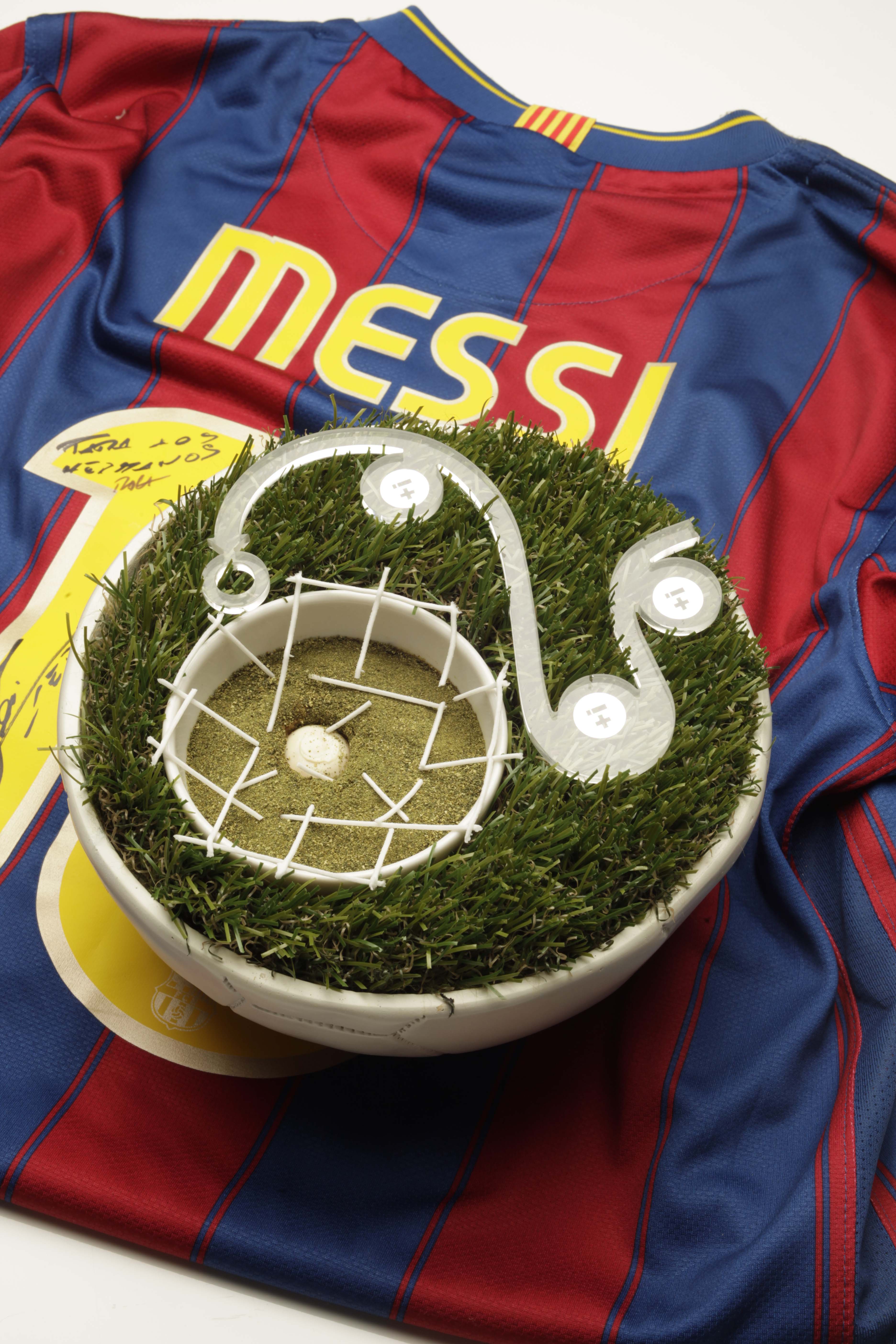 With box office hit Wonder Woman now storming the home entertainment charts to No 1, It's the perfect festive gift for the whole family; adventure, romance, comedy and a great introduction to one of DC's most beloved superheroes.
Nostalgic Las Vegas Tales and Modern Mandalas Make for the Perfect Christmas Gift Book in Artist's New Publication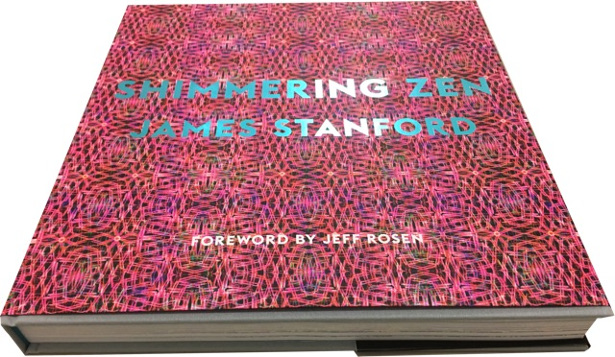 This week artist James Stanford launches Shimmering Zen, a hardback publication of his magical work spanning the past fifteen years. The book will be available to buy online at shimmeringzen.com for £75, and would make a perfect luxury Christmas gift for lovers of art, photography and the glamour of Las Vegas.
The book will be launched on Friday 3 November 2017 with an event at The London Library as part of Asian Art in London. To attend please RSVP to rsvp@damsonpr.com.
The book consists of beautiful imagery from James Stanford who creates Buddhist inspired mandalas from digital photos of historic Las Vegas neon signage and architectural elements from the 1950s and1960s. Using digital layering and mirroring of one single image he creates kaleidoscopic works that are rich with the nostalgic architecture and glamour of Las Vegas' heyday. Shimmering Zen offers an insight into Stanford's creative process and inspiration allied with original images of the signs, and accompanied by nostalgic tales of his Las Vegas life.
Big Game is a festive fixture like no other, taking place each December at the home of English rugby, Twickenham Stadium.

Attendance for Harlequin's Big Game averages 75,000 and Twickenham is expected to be packed, once again, with in excess of 80,000 fans. The event is a great family day out, providing a whole host of entertainment for all to enjoy, which this year will be headlined by pop rock band Scouting For Girls.
Off-field entertainment in previous years has included stunning pyrotechnic displays, unique match ball deliveries and entertainment performances from Rudimental, Olly Murs, Lawson, Killer Queen, Pineapple Dance Group, The Rat Pack and X-Factor Winners Matt Cardle and Sam Bailey.
Big Game 10, which will celebrate ten electric years at the home of rugby, will take place on Saturday 30th December (kick-off time TBC).
In a repeat of Big Game 7, Harlequins will play 2014 Aviva Premiership Champions Northampton Saints, following back to back years against Gloucester Rugby.
This year's Big Game is set to be the biggest and best yet.
Tickets start from just £24 for adults and £14 for children, and can be purchased by clicking here or by calling +44 (0) 20 8410 6010

PHISH & CHIPS PLEASE, JENSON BUTTON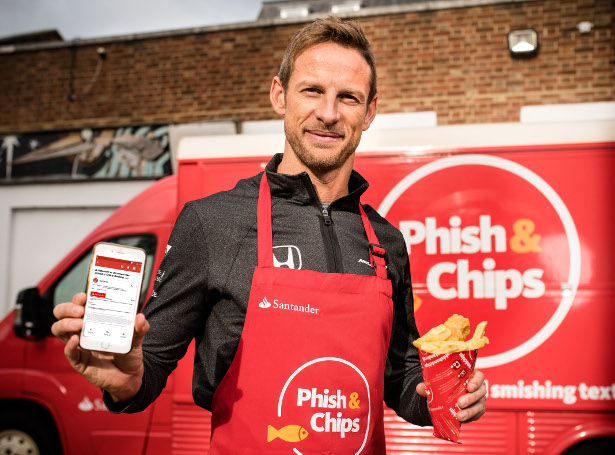 British F1 driver Jenson Button has taken the wheel of Santander's Phish & Chips van – serving fish and chips to the public in exchange for phishing emails and SMS phishing texts (smishing)1
The Phish & Chips van has been touring the nation to raise awareness of scam messages – serving over 3,000 portions of fish and chips to the public2
The Phish & Chips van was created after research3 revealed an estimated 600 million scam attempts were made in the UK over email, text and telephone in the last 12 months4 – the equivalent of over 1.6 million scam messages each day
British racing driver Jenson Button today swapped the F1 paddock for fried haddock as he took the wheel of Santander's unique scam-busting Phish & Chips van and served fresh
fish and chips to the public in exchange for phishing emails and smishing texts.
As Santander's brand ambassador, Jenson is throwing his weight behind the bank's national campaign to help the public avoid being scammed by phishing emails and smishing
messages.
Jenson fired up the friers of the Phish & Chips van as it made its appearance in London, following a month-long nationwide tour visiting Manchester, Liverpool, Birmingham,
Leicester, Glasgow, Leeds, Cardiff and Bristol.
During the tour, the Phish & Chips van, which accepts payment in the form of phishing emails and smishing texts, has handed out over 3,000 portions of fish and chips to the
public, along with a side of advice on avoiding the tricks criminals' use in their attempts to steal people's money and identities.
On his honorary new role as a scam fighting, itinerant purveyor of fish and chips Jenson Button said: "Being behind the wheel of the Phish and Chip van around London
was certainly a different driving experience! It was a lot of fun being part of the tour and serving fish and chips to the public in exchange for their scam emails. It's been eye opening
to see how many people receive these emails every day!"
The Phish & Chips van was created following research showing how the nation is in the grip of a phishing epidemic, with a staggering three quarters (74 per cent) of Britons
targeted by scammers with phishing emails, smishing texts and vishing calls. With each person targeted receiving an average of 16 fraudulent emails, texts or calls last year, this
means up to 600 million phishing, smishing and vishing attempts potentially took place in the UK in the last 12 months (the equivalent of over 1.6 million scam messages each day).
While 'phishing' as a term may have entered the mainstream lexicon, Santander's research shows that one in seven people don't know the terms phishing, smishing or vishing at
all, while almost three quarters of people are not fully familiar with their meaning5.
Reza Attar-Zadeh, Head of Customer Experience at Santander UK, commented: "Santander takes the fight against fraud very seriously – we have seen the life changing
impact it can have on people's lives. Consumer awareness is absolutely key to tackling what is currently one of the biggest threats to the security of people's finances.
"Our Phish & Chips van is a way of delivering our three key fraud prevention messages in an engaging way while educating people that both banks and consumers have a role to
play in keeping the fraudsters at bay."
In addition to dishing out fish and chips, Santander UK is serving up its top tips and advice on avoiding becoming a victim of phishing scams:
· Never share your Santander One Time Passcode (OTP), PIN number or online banking password with another person, not even Santander staff;
· Never download software or let anyone log on to your computer devices remotely during or after a cold call; and
· Never enter your online banking details after clicking on a link in an email or text message.
Reza Attar-Zadeh added: "Phishing has been around for a number of years, originating with emails that were unsophisticated and obviously fraudulent. However, today phishing
emails have evolved. They can appear in inboxes as convincing and genuine communications from consumer brands, but there are signs to look out for such as spelling mistakes,
generic greetings rather than your name and suspicious looking email addresses."
For him this Christmas from TomTom Sports… TomTom Spark 3 Cardio + Music & TomTom Runner 3 Cardio + Music
FACEBOOK | TWITTER | YOUTUBE | INSTAGRAM | LINKEDIN
 TomTom offer a great variety of wearable tech that are perfect for Christmas presents, from GPS models to fitness trackers. Such as the TomTom Spark 3 Cardio + Music & TomTom Runner 3 Cardio + Music
Both devices have a built in heart rate monitor, a music player which can play over 500 songs, and a trusted GPS which tracks speed pace, distance and location – all needed in that New Year's push to regain fitness! On top of these features, the latest software update allows users to determine their Fitness Age, which gives direct feedback about their exercise to improve their Fitness Age over time. It also allows users to personalize their workouts based on their exercise and fitness goals.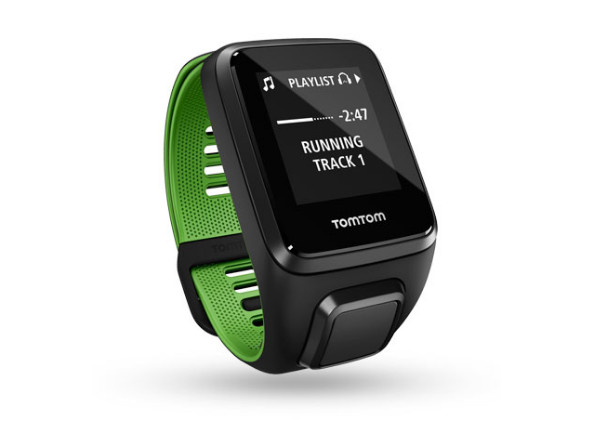 • A great watch for the active sports person whether its running, cycling, swimming or going to the gym, the integrated heart rate monitor makes it easy to track progress. With storage for over 500 songs, you can kick those post-Christmas extra calories to the curb, whilst wirelessly listening to your favourite tunes.
RRP:£219.00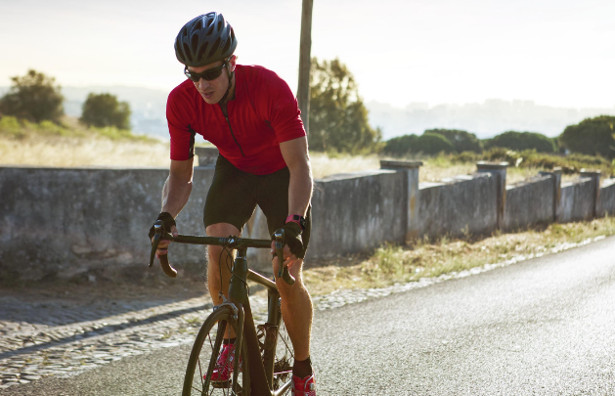 TomTom Runner 3 Cardio + Music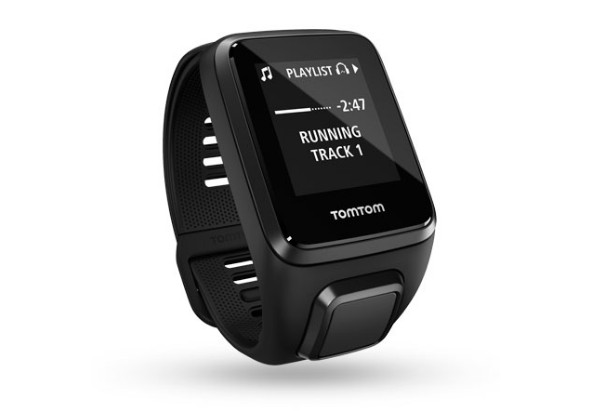 Not everyone is a runner. But there are plenty of joggers out there, as slow and steady wins the race. Jogging can build endurance and stamina, and gradually preps muscles for faster and longer runs. The TomTom Runner 3 isn't just for the runner fanatics out there. With its route exploration and activity tracking features, this piece of tech will help with your New Year jogging journey.
RRP: £219.99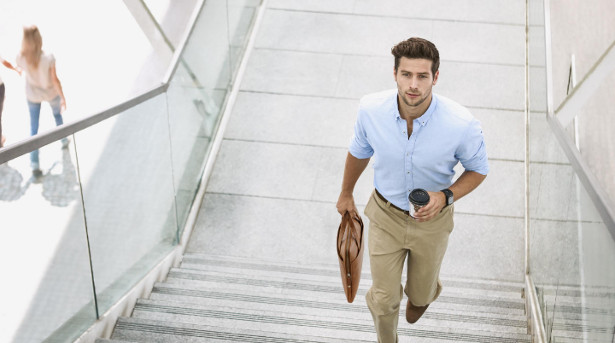 Delivery on Demand: Planet Organic's Delivery Service Gets the Uber Treatment Following Partnership with Street Stream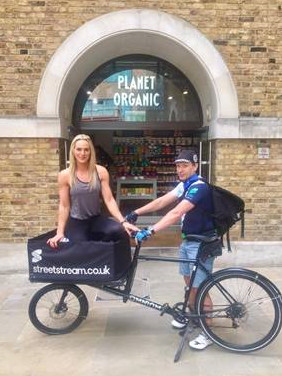 The UK's largest organic and speciality food store, Planet Organic, has teamed up with on-demand courier firm Street Stream to offer same-day delivery in precise one-hour time-slots across all London postcodes for the first time.
With over 5,000 products to choose from, millions of Londoners can order anything from natural beauty products and fresh fruit and vegetables to organic smoked salmon and tofu and expect it on their doorsteps the same-day or on a chosen day within a precise 60-minute time-slot.
Street Stream has been dubbed the delivery industry's answer to Uber, with independent couriers servicing their nearest delivery requests by bicycle, motorbike or van.
The new partnership means Planet Organic customers can place orders as late as 6.30pm on weekdays for delivery before 10pm that evening. On weekends deliveries arranged by 4.30pm are eligible for delivery before 8pm.
Each order is hand-picked by in-store staff at Planet Organic Westbourne Grove and customers will be charged a fixed rate for delivery based on their postcodes proximity to the store. Regardless of which day of delivery or timeslot is chosen, the fixed cost to customers will be either £9.50 or £15 depending on their location. Alternatively, customers can order online and collect their prepared orders from their nearest Planet Organic store free of charge.
In-line with its core brand values, all packaging will be made from 100 per cent recycled materials and for each new order placed, Planet Organic automatically gives preference to bicycle couriers in order to keep the environmental impact of deliveries to a minimum.
Commenting on the new service launch, Peter Marsh, CEO of Planet Organic, says: "Since the first Planet Organic store opened in 1995 we've worked hard to offer the best and widest range of organic foods available – but this commitment also extends to ensuring we offer the very best service to our customers both in-store and online.
"More than half of all our online orders come from within London postcodes and so being able to offer convenient delivery of delicious and healthy organic food is something we are delighted to bring to our customers through our partnership with Street Stream."
James Middleton, founder of Street Stream, says: "Precise time slots and flexible delivery options have become an expectation as customers require more timely delivery options that fit around their lifestyles.
"This expectation has been fuelled by same-day delivery becoming the new industry standard set by big retailers like Amazon and Argos, but there's no reason why independent retailers can't compete which is why we started Street Stream. It levels the playing field when it comes to delivery with the delivery process put back in control of retailers rather than left in the hands of a 3rd party delivery company.
"Through our service Planet Organic can vet, rate and pick its own team of couriers trusted to deliver its customers' orders – and we can't wait to get started."
Ees Wyke Country House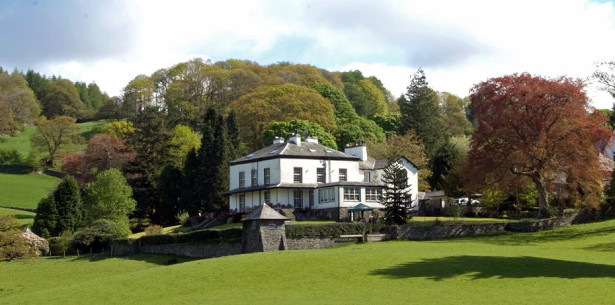 Treat your loved ones to a getaway they won't forget in the stunning house that Beatrix Potter wrote some of her timeless stories. Ees Wyke Country House. The AA Rosette standard restaurant and intimate setting create the perfect escape for a day or two.
Portland Design Works
Portland Design Works has just launched some stylish cycling gear for everyday cycling with a bit of flair. This Portland-based design company is dedicated to urban riding and is rooted in accessibility. Their vision is to create stylish and functional gear that excites cyclists of all ages to ride more often and have more fun!
Lederlappen Mudflaps – Made with full grain Italian leather and steel hardware, the Lederlappen Mudflaps are a classy addition to your full coverage fenders. They are designed to be extra long to offer robust splash protection while you're pedaling on wet roads. Installation is easy via the pre-drilled holes on our Full Metal and Poncho fenders, but the Lederlappen Mudflaps could be used on any full coverage fender with a little DIY skill.
This Off-Grid Comms Gadget EnsuresOutdoor Adventurers, Campers, and Travelers are Always Connected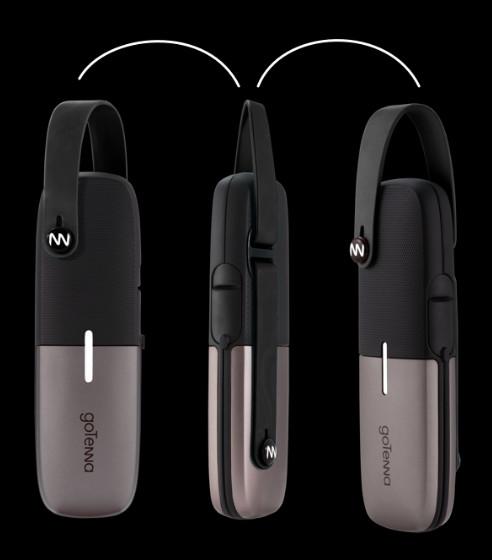 Just like Santa during his lengthy North Pole commute, outdoors enthusiasts, extreme sports junkies and music festival mavens are all familiar with losing connection with their fellow adventurers. But what if they could stay connected at all times, even with zero cell service and no wifi close by?
Enter goTenna Mesh, a compact, weather-resistant gadget that allows users to send and receive text messages and share their GPS locations from anywhere in the world. goTenna can even be a literal life-saver to stay in during an emergency or a natural disaster — relief personnel are even using goTenna Mesh on the ground in PR, USVI, Texas and Florida.
The perfect stocking-stuffer, goTenna Mesh is just smaller than a candy cane, and is conveniently priced at $179 for 2 units. Groups of families and friends can also purchase a 4 or 8-pack — perfect for an epic family camping trip or rafting through the rapids with your buds!
Here is the complete scoop on why this is the perfect gift for your adventurous readers:
Price: $179 for 2 devices (one for you, one for a friend) or $329 for 4 (so you can fully utilize meshing)
Compatible with both iOS and Android phones
Colors: Blue/Green, Purple/Orange, and Black (perfect for hunting, or maintaining a low profile while traveling)
What is it: Off-grid communication device enabling text & GPS sharing without service
animicausa.com – Spaghetti Monster – Colander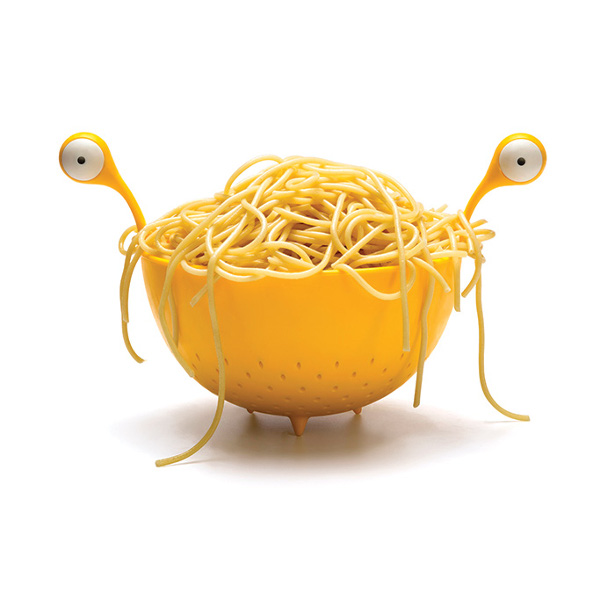 REVIEW! So Delicious, so easy to make and so natural! This is wonderful wonderful Chocolate Making Gift Set from Glasontbury based Indigo Herbs!
www.indigo-herbs.co.uk/shop/buy/chocolate-kit-gift
" I made this chocolate from Indogo Herbs about 3 weeks before Christmas because i wanted a more healthy and natural treat for the weekends after i had been fasting duing the week! It was so easy to make! I really enjoyed the experience of making the chocolate, I would not have know where to start excpet the instructions from Indigo Herbs were so easy to use! The results! the delicious, melt in our mouth chocolate was so rich, its different to the store bought chocolate, its v different, you can taste similarity, but its verydifferent and just wonderful, relaxing with a cup of coffee and having this indulgence after a strict and disciplined week's nutrition! So easy to make! I would thoroughly recommend this for anyone making a gift to someone who is concrened about their health and wellnes but who still enjoys sweet tasting substances! " Very Very best wishes, Intouch Rugby Health & Lifestyle / fashion editor!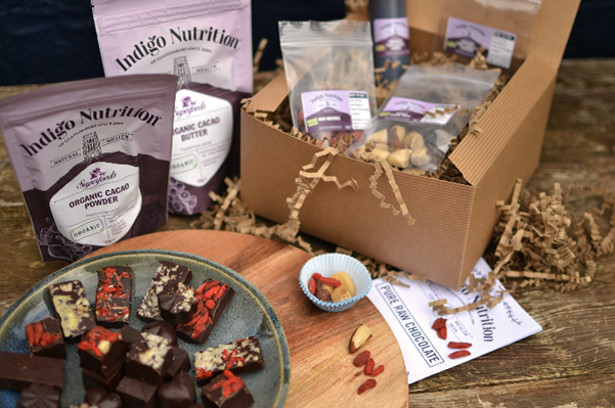 FACEBOOK | TWITTER | INSTAGRAM | GOOGLE+ | PINTEREST | LINKEDIN
—
MAKE YOUR OWN PURE DARK ORGANIC CHOCOLATE with this PURE RAW CHOCOLATE GIFT SET
DAIRY & GLUTEN FREE – MADE WITH LOW GI NATURAL SWEETENER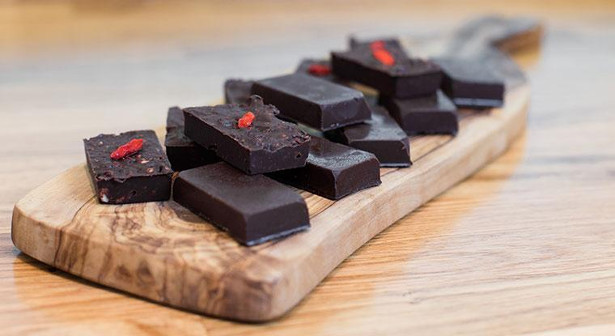 Become a chocolatier and create your own nutritious and delicious dairy-free, gluten-free vegan chocolates.
100% purest natural ingredients. Cacao is high in protein, dietary fibre, potassium, phosphorous, magnesium, iron, zinc, copper, manganese and it's a source of calcium and selenium. Packed with feel good phytochemicals and antioxidants.
Everything you need to make pure superfood chocolate.
Easy to make, ideal for all the family.
Includes pre-weighed ingredients, recipe & instructions
100% pure botanical ingredients, absolutely nothing added.
Includes Goji Berries & Brazil Nuts.
Makes 20-25 small chocolates.
Kit Includes: Organic Cacao Powder 100g, Organic Cacao Butter 100g, Organic Raw Agave Syrup 100ml, Goji Berries 25g, Brazil Nuts 25g, Vanilla Powder 3g
STOCKIST:
www.indigo-herbs.co.uk/shop/buy/chocolate-kit-gift
http://www.notonthehighstreet.com/indigoherbsglastonbury/product/raw-chocolate-making-kit
ABOUT INDIGO HERBS
Indigo Herbs supplies a broad range of Natural health ingredients including herbs, superfoods, wholefoods and natural botanicals. We are passionate about supporting people on their journey to optimum health and wellbeing. Sourcing the finest quality ingredients from around the globe since 2005 it is Indigo Herbs mission to make good quality, 100% pure, natural health ingredients available and affordable to all. Indigo Herbs also publishes a natural health guide, blog and recipe collection as we believe that empowerment is the key to optimum health and that begins with information and inspiration.
www.indigo-herbs.co.uk
www.indigo-herbs.co.uk/blog
www.indigo-herbs.co.uk/natural-health-guide
www.indigo-herbs.co.uk/recipe
www.facebook.com/Indigo-Herbs-Glastonbury
twitter.com/IndigoHerbs
www.instagram.com/indigo_herbs/
www.pinterest.com/indigoherbs/
www.linkedin.com/company/indigo-herbs-limited
UBTECH: First Order Stormtrooper Robot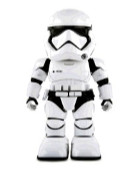 UBTECH are launching a Stormtrooper Robot – the ultimate luxury Christmas gift for Star Wars fans, tech-heads and coders-in-training. The robot can be coded and features voice command, face recognition and an augmented reality game controlled by your Smartphone. You can even program your storm trooper to patrol the room and interact with 'intruders'!
Watch Video: https://ubtrobot.starwarsrobots.com/
$499.00 AUD
GIVE YOUR LOVED ONES THE GIFT OF A PAIN FREE CHRISTMAS THIS YEAR, & ALL YEARS, WITH PAINPOD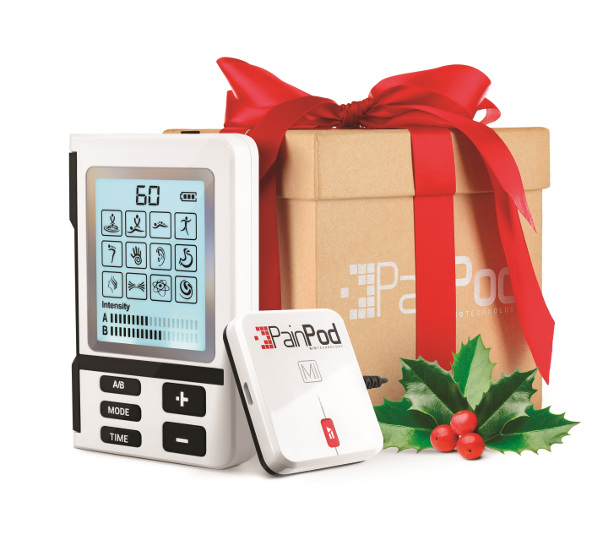 What better way to treat loved ones this Christmas, than to invest in their health with a PainPod www.painpod.co.uk. PainPod has 2 extraordinary drug free alternatives for pain control & recovery that have just been launched in the UK. The leading medical devices are FDA listed and are not only changing the face of medicine but overwhelming social evidence shows they are crucially also changing people's lives. The devices help with chronic or acute pain in the body, nerve pain, rehabilitation, post-injury and surgery recovery, prenatal, labour and postnatal pain, arthritis, diabetic neuropathy and more.
The PainPod is the perfect gift for anyone who suffers from any of these ailments. What better present could you offer than a device offering a year round pain free solution and an alternative to taking painkillers.
The combination of the selected microcurrents and biomedical technology have created a totally unique product for the world market. PainPod devices are 100% drug free, easy to use, ultrawearable devices which harness the latest developments in personal physical therapy and bioelectrical technologies with the most modern evidence and understandings of how our peripheral nervous and body systems actually work to manage pain and speed recovery.
The devices will be welcomed by the UK population where 2 in 5 suffer with daily pain, 1 in 5 in chronic pain & 9 in 10 will suffer from back pain at some point in their lives. The device, originating from Australia where it is a market leading drugfree pain relief device. It is highly regarded and is already used by thousands of individuals as well as leading doctors, physiotherapists, chiropractors, sports scientists & well known athletes from around the globe.
The PainPod product range is changing lives of its varied users: helping with chronic or acute pain in the body, nerve pain, rehabilitation, post-injury and surgery recovery, prenatal, labour and postnatal pain, arthritis, diabetic neuropathy and more. The range includes PainPod Mi & PainPod 3 Physical Therapy Device, as well as a range of hand & feet applications. It is 100% drug free & works by harnessing the body's bioelectrical system to moderate and manage pain levels, & accelerate recovery.
PainPod 3 blocks pain, accelerates recovery and increases performance through 12 scientifically developed therapy modes. It works in two ways: as a painkiller, by delivering proprietary bio-electrical nerve stimulation pulses through the skin to the nerve endings in the affected area, blocking pain signals travelling to the brain and stimulating endorphin release, the body's "feel good" chemical. At the same time, specific frequency and waveforms activate Neuro Electrical Muscular Stimulation, increasing circulation and stimulating production of the peptides and proteins crucial to our entire body system function.
A world first, the ultrawearable PainPod Mi uniquely complements PainPod 3 by harnessing two proven technologies to promote body natural healing and provide pain relief – at the same time. MicroCurrent Electrical Stimulation, (MES) works on a cellular level and at a millionth of ampere that's imperceptible to the user. Mimicking the body's natural microcurrent, it stimulates production of the "energy currency of life" – Adenosine Triphosphate (ATP) and encourages protein synthesis – both essential for promoting tissue repair from disease or injury. (ATP is the high-energy molecule storing the energy we need to do just about everything). The Mi cannot be felt by its user (unlike PainPod 3), at the same time the microcurrent does its work, the proprietary BiStim booster gives immediate PainPod pain relief whenever needed.
Rick Rowan, CEO PainPod:
"Gifting the PainPod to someone you love is like giving 'physiotherapy in your pocket'. When formulating the design it was important to develop beyond the current market and introduce the world to a targeted, easy-to-use pain relief device, that also looked good & could seamlessly fit into anyone's lifestyle. We've reviewed thousands of studies to develop our specific formulations. Our bioengineers and research teams are continually adapting to the latest technology so we can ensure everyone can experience a non-invasive, drug free system of pain relief and recovery".
The arrival of the product in the UK is timely. Recent news stories have highlighted concerning findings that the use of potentially addictive painkillers across Britain has doubled in the last 15 years*. Visits to doctors by those seeking medication for pain is on the increase & researchers have found that over the past 15 years one in 20 people in the UK are regularly being prescribed opioid painkillers, such as codeine, tramadol & morphine, also known as Dependence Forming Medicines. Drugs are also being prescribed for longer periods of time. Experts say long-term use leads to a risk of addiction while the benefits become greatly reduced as the body develops a tolerance. Side-effects include headaches, nausea and constipation as well as the drugs being potentially highly addictive.
High doses of common anti-inflammatory painkillers, such as ibuprofen, are even linked to cardiac arrest **Responsibility for helping those who are becoming addicted falls between the NHS and local councils, leaving a gap of no available support that can lead to dire consequences.
PainPod Mi RRP is £89, PainPod 3 RRP is £319.00 and can both be purchased from www.painpod.co.uk
Up Mountain Switchel: https://drinkswitchel.com/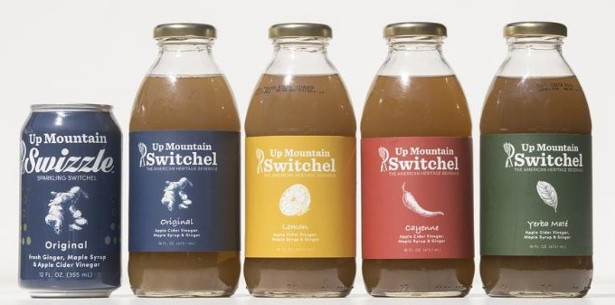 Perfect for holiday parties, Up Mountain Switchel is a delicious addition to any classic holiday drink. Used as a mixer, or just by itself, Up Mountain Switchel's fresh ginger, raw organic apple cider vinegar, and pure grade a maple syrup is a must have beverage for all this holiday season.
Up Mountain Switchel is an independent, owner-operated, friends and family Vermont company dedicated to recreating the 18th century heritage vitality drink switchel with the freshest, purest, most functional ingredients. Each bottle of Up Mountain Switchel contains only four simple ingredients: local organic maple syrup, local organic apple cider vinegar, organic fresh ginger root, and Berkshire mountain water and is produced within a non-GMO, Organic and Vegan supply chain.
Be ahead of the game and enjoy vaping at the click of a button with the newest vape pen to hit the market and one which could transform vaping forever.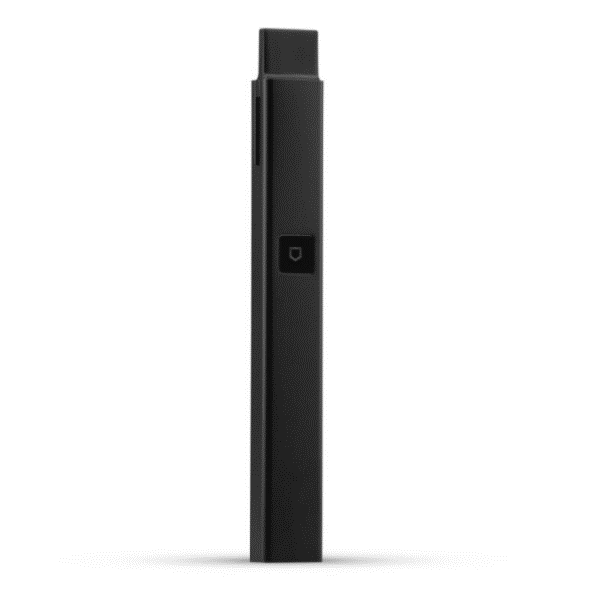 The newly launched Hoxton Click is available exclusively to customers shopping at ElectricTobacconist.co.uk, one of the leading e-cigarette e-tailers stocking the largest range of e-cigarette brands in the UK.
Simpler than ever to refill and thus set to quickly become a pocket essential, the Hoxton Click is available to buy in a handy starter kit, which includes the Hoxton Click vape pen, Hoxton Click pod, battery and magnetic charging cable (£24.99 from electrictobacconist.co.uk).
The pioneering refillable pod mod design allows the inner pod to be refilled with vape liquid, slotted and clicked back into place in an instant.
What's more, the convenient refillable cartridge system allows for versatility. It is capable of holding up to 1ml of liquid and being so simple to re-fill means that users can easily switch things up on the go and enjoy a range of their different e-liquid flavours and types.
Not only is the Hoxton Click super straightforward to use but it also boasts an ultra-sleek, slim design, making it perfect for subtle vaping in meetings or more formal events and fitting snugly into a back pocket or favourite clutch bag.
For the ultimate user comfort, the Hoxton Click prides itself on its silky-smooth exterior and unique ergonomic features, such as the slender design and mouthpiece, making it comfortable to hold and vape with.
However, style does certainly not precede substance with this innovative stick. It features an integrated powerful lithium 500mAh battery, which allows an average of 6 – 8 hours of vaping. It also boasts luxurious ceramic-wicked coils, which allow the vape pen to heat up swiftly and have a longer lifespan than traditional cotton or silica wicks.
The high-strength aluminium shell looks slick but has also been chosen for added durability and for added convenience, the Hoxton Click also comes with a contemporary magnetic charging connection base, meaning it can sit in its dock when not in use ensuring that it is always powered up and ready to go.
For added convenience additional Hoxton Click Pods (£10.99 per 2 pack from electrictobacconist.co.uk), which can hold up to 1ml of e-liquid and easily slot into the vape pen, and spare Hoxton Click Batteries which are perfect for festivals (£12.99 each from electrictobacconist.co.uk) are also available.
The Hoxton Click has been launched alongside a host of new flavours including, Lemon and Lime and Heizen (a combination of berry mix, blue raspberry, aniseed and menthol) to classic favourites like, Double Menthol and British Tobacco (£2.49 each from electrictobacconist.co.uk).
The Hoxton Click range is available to buy from electrictobacconist.co.uk
240sweet NEW MARSHMALLOW EXPERIENCE
COLUMBUS IN – November 21, 2017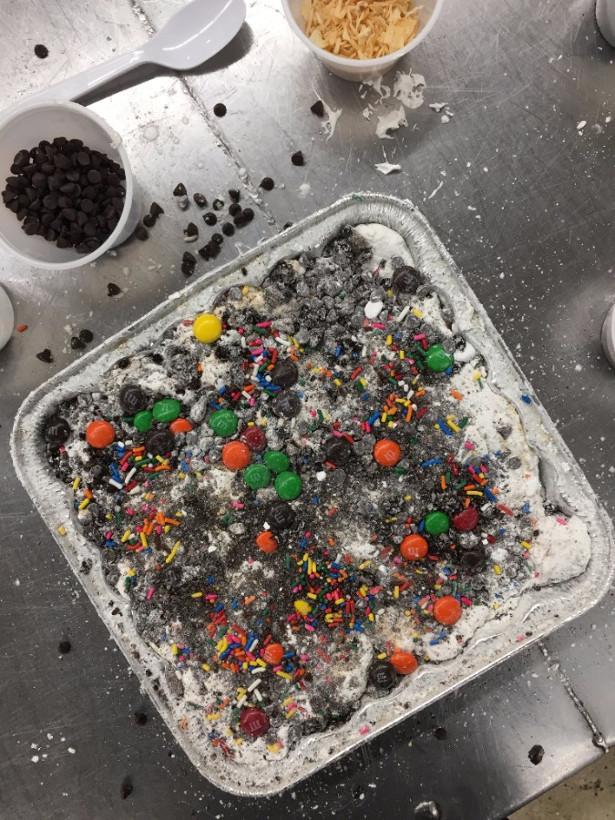 Are you ready to be a marshmallow chef? Join Chef Alexa and her team in creating your own custom pan of marshmallow deliciousness. In this experience, you'll watch as we turn sugar to magic. Then, you scoop the marshmallow goo into a pan to take home. Have fun swirling in the day's mix-ins that may include chocolate chips, sprinkles, caramel, roasted coconut, candied pecans, and candy bars. Also, you'll learn marshmallow trivia and sample 240sweet's creative marshmallows flavors. Class is approximately one hour.
Dates available: •Saturday, December 16, 2017: 3:00pm
•Saturday, January 27, 2018 : 3:00pm
•Saturday, February 24, 2018: 3:00pm
For more information call 812-372-9898 or online at www.240sweet.com.
With Christmas now only five days away, there's not long left to buy those final Christmas gifts for family and friends.

Available for last minute delivery before Christmas from Amazon, John Lewis and Argos, Ring is on hand with the perfect gift to help homeowners keep an eye on their property over the Christmas period and beyond.
Ring is a collection of weather-proof camera-based outdoor home security products, designed to protect neighbourhoods from threatening doorstep callers and provide convenience when you're not at home or can't get to the door. So whether it's for the friend that lives in an unsavoury area, the parent who's worried about protecting their home or the kids hoping to get a glance of Father Christmas on their doorstep, Ring is on hand with the perfect Christmas gift.
image001.jpg@01D3322DThe next generation Ring Video Doorbell 2 enables homeowners to see, hear and speak to anyone at their door from a smartphone, tablet or PC, where ever they are in the UK or abroad. Using the Ring app (iOS or Android), users receive instant alerts when the doorbell is pressed or motion is detected within its range. Partnered with CrimeStoppers UK, Ring's two-way audio with a high resolution image, day or night, automatically stores footage of any activity outside the home.
Ring's product set also currently includes the Floodlight Cam, the world's only motion-activated smart HD security camera, the Ring Pro and Chime Pro (extends Wi-fi to your Ring Video Doorbell) to provide a ring of security around homes and help reduce crime in the community. New to the collection is the Spotlight Cam, with motion-activated spotlights, infrared night vision sensors and a 110 decibel alarm.
Epson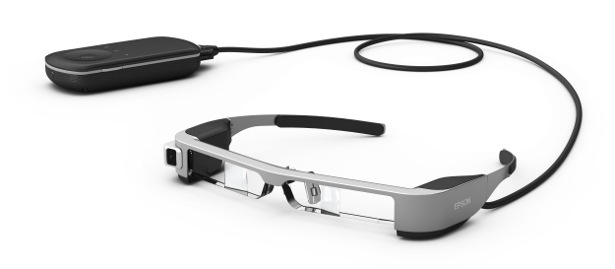 Perfect for drone lovers, Epson, leading imaging and new technologies innovator, has released the Moverio BT-300 FPV Drone Edition smart glasses in conjunction with DJI, offering a transparent display of the live drone camera feed enabling hands-free, first-person views (FPV) for great videography and remote image capture. Available with an optimized DJI Go app installed, the transparent 'screen' of the Moverio BT-300 Drone Edition allows drone pilots to maintain line of sight with their aircraft without having to look down at a smartphone or tablet to view the camera feed, a key provision of the FAA for drone pilots.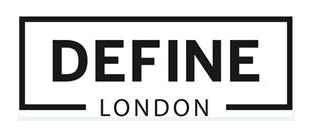 American Broadway star Ashley Verma, is embarking on a new London business venture with her fitness empire DEFINE London, gives her take on the fitness trends we can expect to see in 2018. Ashley recently moved to the UK to launch DEFINE London, jumping on the fitness trends taking over the nation.
In 2015, Ashley was majorly injured in a Broadway show – a jump split she did in 8 shows a week blew out her ACL. Her knee's rehab was beyond intense but taught her so much, allowing her to incorporate years of teaching fitness in NYC with her physical therapy routines. The launch of the "Hurts so Good" DEFINE London was created and to date DEFINE London has 10 different class concepts under its umbrella. Whilst in New York, Ashley was an extremely highly sought after fitness instructor with weekly waitlisted classes and has since hit the ground running with her impressive class concepts in London.
Ashley is an expert in the fitness province and is perfect to discuss the latest topics, trends and talking points. DEFINE London also retail fitness wear, from DEFINE London Barre socks and vests to sports bras and DEFINE London jumpers.