Teddy Maximus (www.teddymaximus.com)
Offer luxury canine accessories in a beautiful range of materials and prints, all with British craftmanship at their core.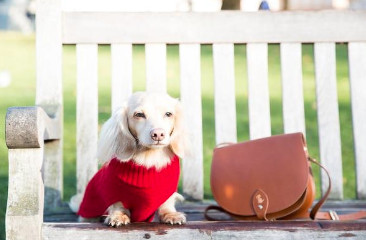 From cosy beds and carriers, to adorable coats and bow ties, all inspired by fun, quintessentially British style, Teddy Maximus has everything a pampered pooch could ever want or need, with practical and thoughtful designs that are made to treasure and with bespoke personalisation available.
Bestsellers include their super-soft dog carriers that unzip all the way and double as dog beds (from RRP £185.00), harnesses that provide comfort and style (from RRP £49.99) and their handmade bow ties that easily attach to the collar (from RRP £15.95).
Launched in 2015, Teddy Maximus is inspired by London-based entrepreneur Holly Simpson's long-hair Dachshund Teddy, and her desire to design and create fun, luxury, British products for dogs. The brand is proud to support charities including the Dogs Trust, where £1 of every toy bone sold is donated to the cause, as well as Pup Aid annually.
Astell&Kern, purveyors of the finest portable music players on the planet, today announced the MkII version of its award-winning AK70.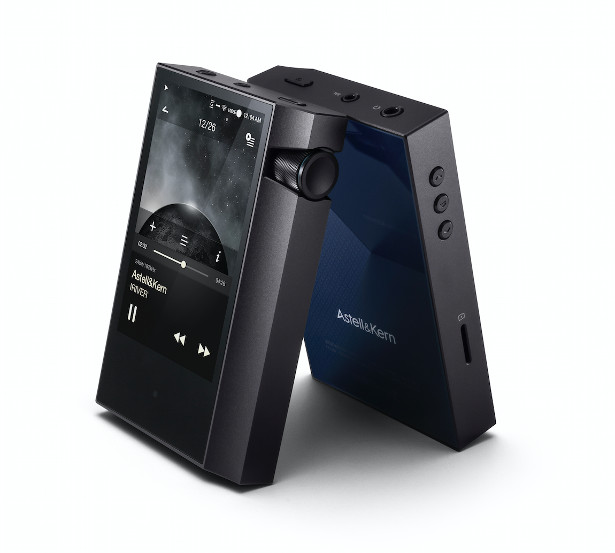 Exquisitely crafted from a single block of aluminium, the two-tone black player's sweeping angular accents provide class-leading styling to match its masterful performance and feature set.
With a dual-DAC design, enhanced amplification, wi-fi connectivity, expandable storage capacity and the ability to be used as a USB DAC as well as a portable player, the AK70 MKII immediately becomes by far the most sophisticated, highest-performance player under £600. As well as moving from single to dual-DAC design, the MKII includes a range of other upgrades, including more powerful amplification, reduced jitter and a higher-capacity battery.
Please see full press release attached. High resolution imagery can be downloaded from: http://bit.ly/AK70MKII
The AK70 MKII will be on show for the first time ever at Exertis Exclusive on Thursday September 28th between 1:30 and 19:30 at Oui 2 Rooms, 89 Great Titchfield St, W1W 6RN. If you would like to be amongst the first people to hear the player in action please reply to this mail to be added to the guest list.
Teddy Maximus
From cosy beds and carriers, to adorable coats and bow ties, all inspired by fun, quintessentially British style, Teddy Maximus has everything a pampered pooch could ever want or need, with practical and thoughtful designs that are made to treasure and with bespoke personalisation available.
Bestsellers include their super-soft dog carriers that unzip all the way and double as dog beds (from RRP £185.00), harnesses that provide comfort and style (from RRP £49.99) and their handmade bow ties that easily attach to the collar (from RRP £15.95).
Launched in 2015, Teddy Maximus is inspired by London-based entrepreneur Holly Simpson's long-hair Dachshund Teddy, and her desire to design and create fun, luxury, British products for dogs. The brand is proud to support charities including the Dogs Trust, where £1 of every toy bone sold is donated to the cause, as well as Pup Aid annually.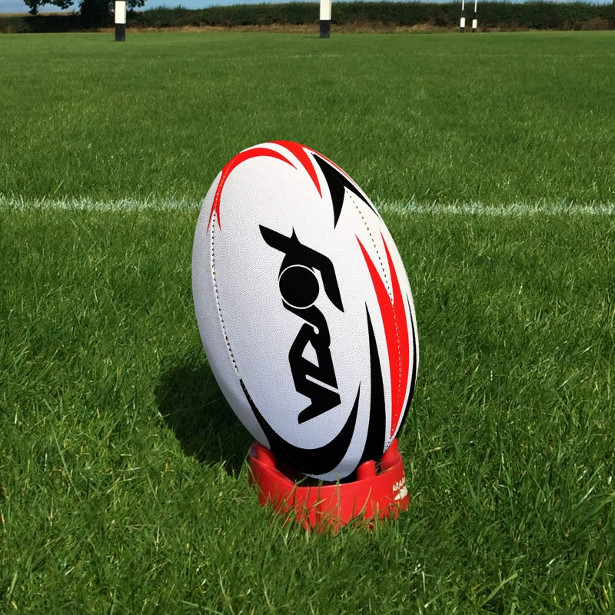 Scrumming up first are our combi goals specially designed for both soccer and rugby (as well as GAA and American football too). Our FORZA 12ft x 6ft PVC combi goal (£149.99) is the regulation mini soccer size with extended uprights for your aspiring Owen Farrell to practice their crucial conversions. If you're after something slightly sturdier, the FORZA Steel42 15ft x 7ft combi goal (£299.99) will help transform your garden or school playground into Twickenham or Wembley for years to come.
Our double-wedge tackle shield (£41.99 for juniors; £47.99 for senior) is perfect for honing tackling and rucking technique. The lightweight yet durable and weatherproof tackle bag can stand up to big hits again and again.
And if readers are looking for stocking fillers or gifts for under £10 for the rugby-fanatic in their lives, we've got plenty to try.
Our FORZA Zenvo rugby balls (from £6.99) come in 3 different sizes so there's one for all age groups. Perfect for practicing slick handling and passing moves, the durable, dimpled rubber skin offers great grip and durability. For place-kickers we've got a pair of possible presents. Our pro-grade rugby kicking tee (£3.99) can stand up to hours of goal-kicking practice, while the height of our telescopic rugby tee (£8.99) can easily be adjusted to suit your kicker's preferred style. Finally, our FORZA speed parachute (£6.99) is a fun yet proven way to develop the explosive power required to burst through the opposition's tackles.
WHITLEY NEILL SMALL BATCH HAND CRAFTED GIN SELECTION
The premium handcrafted Whitley Neill Gin range consists of the original multi-award winning Cape Town-inspired Whitley Neill Gin, made with South African botanicals cape gooseberry and baobab; Whitley Neill Quince Gin made with real quince juice and inspired by the timeless flavours of Persia and Whitley Neill Rhubarb & Ginger Gin inspired by the British countryside.
The Whitley Neill Gin gift pack contains:
1 x 5cl Small Batch Dry Gin
1 x 5cl Small Batch Quince Gin
1 x 5cl Small Batch Rhubarb & Ginger Gin
Available from Amazon, £12.99.
WISER's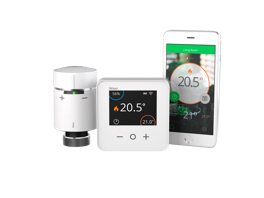 The easiest smart heating system, easy to install and control via the app. Very handy and extremely useful if you're looking to save money and/or if you're going out of town for a few days. Paired with an app, its settings include holiday mode, day-to-day and hourly planning for each room in the house.
Sharpen up your kitchen prep

– New Kebony carving knife now available from TOG Knives –
[London: 26 September 2017] Bring out your inner Samurai with a super sleek, razor sharp TOG knife. The brainchild of British designer Bert Beagley-Brown, these breathtakingly sharp and innovative blades are forged in Seki City, the Samurai sword capital of Japan, and handmade using techniques inspired by ancient sword-making methods. Kebony Clear, a beautiful FSC certified wood, has provided a sleek, durable and sustainable handle for TOG's newest product, the 26cm Sujihiki.
A Japanese version of a carving knife designed for slicing boneless meat and fish, the Sujihiki is now available to purchase for £190. Its thin blade has only a little flex and glides through foods with incredible ease, and the long, perfectly balanced, elegant blade makes you feel more like a Samurai than any other TOG knife. The perfect gift for your loved one, the Sujihiki is the finest choice for carving the Christmas turkey.
Based on traditional Japanese folded construction techniques, TOG knives are made with 21 layers of highest quality stainless steel and copper which gives them strength as well as incredible sharpness. The ten antimicrobial copper alloy layers give the blades their unique stripes and make them the most hygienic on the market. Additionally, Kebony's environmentally friendly, patented process, which enhances the properties of sustainable softwood with a bio-based liquid, creates a modified wooden handle of a rich brown appearance and premium hardwood characteristics.
The Sujihiki carving knife has been described by British Chef of the Year, Adam Handling as "The best TOG Knife yet" and by Michelin-star chef Anthony Demetre as "Amazing". Used by Michelin-star chefs including Great British Menu Judge, Phil Howard; "the most wanted chef in Britain", Ollie Dabbous; Chef Patron at Arbutus and Wild Honey, Anthony Demetre; as well as Saturday Kitchen's Matt Tebbutt.
Product Features:
Roll-forged, 21-layer, ridiculously sharp blade
Stays sharp due to Acuto 440 high carbon Japanese steel cutting edge hardened to HRC 58-60
Antimicrobial copper layers give TOG blades their distinctive stripes
Full tang, bolstered, 3-rivet handle for durability and balance
Handle sculpted from Kebony wood to provide excellent grip and control
Laser-etched handle and blade
TOG knives are:
Hand made in small batches by artisan producers in Seki City
Being recognised as the best knives available by many of the UK's top chefs
Ridiculously sharp!
Ergonomic – Kebony handle shape gives great grip and control when slicing
Durable – triple rivet, bolstered, full-tang construction makes handle long-lasting
Eco –friendly – handles are made from Kebony a beautiful high-tech and eco-friendly alternative to tropical hardwood
Hygienic – ten antimicrobial copper alloy layers (half the thickness of a human hair) make them the most hygienic blade on the market
Available from www.togknives.com and a range of retailers
BACON EXPRESS | THE BACON TOASTER
The kitchen gadget taking the world by storm, now available in the UK!
£49.95, cuckooland.com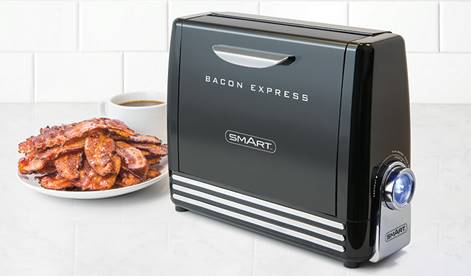 Introducing the best thing since sliced bread… yes, that's right – it's a toaster for bacon! SMART's new for 2017 Bacon Express grill allows bacon lovers everywhere to cook their beloved breakfast, sandwich filling or hangover cure in a faster, healthier and less messy way than ever before. The Bacon Express took the US by storm when it launched earlier this year, and now it's available in the UK from Cuckooland.com, we don't think it would be rash(er) to say this is set to be THE must-have foodie gift this Christmas!
How does it work?
The Bacon Express is ready to cook in just 2-3 minutes. Simply drape your bacon (up to 6 slices at a time) over the internal hot plate, and close the sides. Use the dial on the side to select your preferred level of crispiness, then leave to cook for approx. 10 – 12 minutes, and voila! Delicious bacon, ready to devour.
When you're done, slide out the drip tray, cooking plate and the metal sides for quick and hassle-free cleaning.
Why do you need it?
In traditional cooking methods, bacon is fried in its own fat, making it less healthy, as well as prone to shrivelling – the vertical design of the Bacon Express prevents this as most of the grease runs off into the drip tray below.
The Express allows you to cook bacon up to twice as fast as in a pan, as well as to cook it when you don't have access to a stove, such as in the workplace – instantly become the most popular person in the office!
Features
· Cook up to 6 strips of bacon in minutes.
· Vertical cooking method allows unhealthy grease to drip off.
· Removable plates for easy cleaning.
· Illuminated cooking dial with timer.
· Cool touch handles for safety.
· Measures: (H) 21.8cm x (W) 27.9cm x (H) 11.2cm. Weight 2.6kg.
· The ultimate gift for bacon lovers!
· Not suitable for vegetarians ☹
AfterShokz Trekz Titanium
£109.99 / Available at aftershokz.co.uk

AfterShokz offers a comfortable, healthy and safe way of listening to music. Unlike conventional headphones and earbuds that use the eardrums to transmit sound, the bone conducting AfterShokz Trekz Titanium transmits sound through the listener's cheekbone to the inner ear. As the only brand of earphones that are fully approved for use in all road races under the UK Athletics rules of competition, AfterShokz's unique status makes them the perfect option whether working out with friends or competing seriously.
Specifically designed to use whilst exercising, these wireless, lightweight headphones are sweat proof, secure and offer a crystal clear audio experience whilst allowing individuals to hear their surroundings.
Never have 'too many chefs' in the kitchen again…
Brand new Scott Simplissimo Chef launches in the UK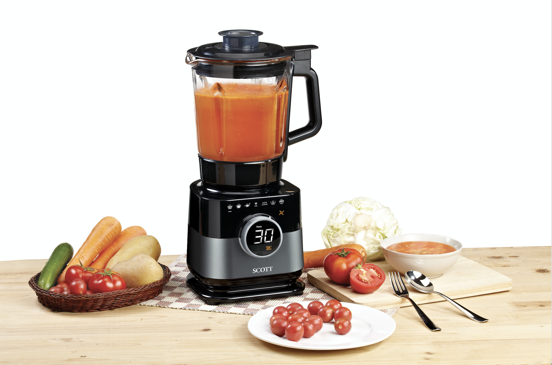 Brand new to the UK, Scott Appliances launches the perfect addition to any busy household that is wanting to spend less time cooking their favourite meals – introducing the Scott Simplissimo Chef.
The Simplissimo Chef is a multi-purpose kitchen appliance that can create a host of delicious food at the touch of a button. This handy device takes all the stress and time out of meal preparation for your family. You can make dips, dressings & sauces, chunky or fine soups, smoothies, and even steam and cook an array of food Sous Vide.
The Simplissimo Chef boasts a compact, sleek and easily portable design that will blend seamlessly into any kitchen. The machine's built in mount allows it to sit on any surface. Gone are the days when kitchen devices were large, clumsy and stuck out in your perfectly styled kitchen, Scott's Simplissimo Chef has been designed to take pride of place on your countertop with its steel grey and lacquer black surround.
The Scott Simplissimo Chef can help anyone from a novice to a well-seasoned chef to create mouth-watering dishes in no time. The easy to use cooking programs are curated to enable you to cherry-pick the program for you whether you are making soups, sauces, juices or even cooking meat, seafood or vegetables. With touch sensitive technology and a patented overflow sensor which prevents hot liquids from spilling out the jar, Simplissimo will help you discover the stress–free way to cook.
Simply turn the digital rotary touch control to select the function best suited for your dish. The cutting-edge Scott Simplissimo Chef is programed to also cook Sous Vide, cooking vacuum-sealed food in a precise temperature controlled water bath, for healthy, nutritious and perfectly–cooked food bursting with flavour.
The 1.75L BPA free glass jar is made of premium quality borosilicate; suitable for cold and hot liquids. The Scott Simplissimo Chef is further enhanced by the state of the art LED timer completed with digital touch control, food ready audible indicator and automatic 20 minutes keep warm function. The array of functions available range from blending and ice crushing to manual and steam mode allows you to create dishes from scratch using the same device.
The Simplissimo also incorporates special functions to help make your life easier. The auto clean function is quite simply a time saver as the device will clean itself in just a few minutes meaning no fuss or mess.
This multi functioning device really can do it all!
RRP of £159 the Scott Simplissimo Chef will be available in the UK from 1st November from SCOTT website (www.scott-gear.co.uk), Amazon and Ebay.
Anna Wright's 2017 Christmas gift collection
Presents for all the family
Artist and illustrator Anna Wright has launched a collection of Christmas gifts decorated with her unique animal illustrations and hand-drawn patterns. The items range from prints, washbags and children's books to aprons, tea towels, trays, mugs and more for all the family.
New this year is a beautiful picture book that takes you through the Twelve Days of Christmas with Anna's wonderfully imaginative illustrations, each page featuring a new characterful animal to accompany the well-known carol. Published by Faber & Faber, it makes the ideal stocking filler and you can't help but sing along as you turn the page. Many of the images are also available as Christmas cards.
A new addition to Anna's washbag and make-up bag range is 'Fireflies' featuring lively illustrations of the insects on a twinkly dark background. Ideal for travelling they also make a glamorous addition to any bathroom. Other new designs include 'The Knitting Circle' and 'Fishy Friends'.
Featuring her unique designs, Anna's range of fine bone china mugs continues to be ever popular. Re-launching this autumn with a new sleek and modern silhouette, they feature her signature humorous images and text and are all hand decorated in the UK.
With Christmas cards and gifts suitable for men, women and children, visit www.annawright.co.uk for more details.


A NEW LIQUEUR BLOSSOMS AT RAISTHORPE MANOR
Award-winning luxury drinks brand unveils their indulgent Elderflower Gin Liqueur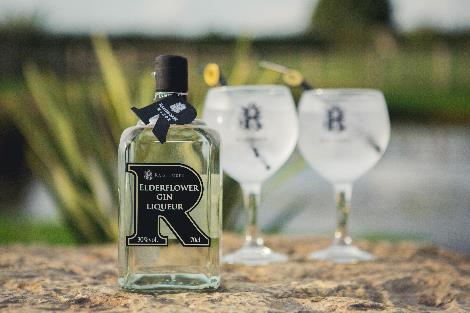 Yorkshire-based fine foods producer Raisthorpe Manor has announced an exciting addition to their award-winning range. To complement their ever-popular Gin Liqueurs, available in Rhubarb, Raspberry, Gooseberry and Damson, they have now revealed Elderflower as their latest variant. With its sweet aroma and delicious taste, Raisthorpe Manor's Elderflower Gin Liqueur looks set to become a firm favourite.
Raisthorpe Manor began in 2008 with an ancestor's recipe for Raspberry Gin and since then, the brand has flourished with its range of liqueurs, gins, jams and jellies. By using only the best locally sourced ingredients, Raisthorpe Manor products are unique: high quality with distinct, authentic flavours.
The Elderflower Gin Liqueur launches this month to expand the current Gin Liqueur range. The tipple will make a perfect pairing with Prosecco for a delicate twist, or served with a premium tonic water for a sweeter G&T. Julia Medforth, managing director of Raisthorpe Manor, hopes that the Elderflower Gin Liqueur will also inspire some delectable cocktails this Autumn.
Julia says: "We are thrilled to announce the launch of our new Elderflower Gin Liqueur. A perfect taste of the English countryside, Elderflower seemed the natural choice for us to expand our popular range.
"We are always looking for products to add to our portfolio and pride ourselves on providing a taste of luxury, straight from the Raisthorpe Estate. Our products are extremely versatile and we're looking forward to seeing the Elderflower-inspired cocktails and serves that our customers create."
Raisthorpe Manor Elderflower Gin Liqueur is bottled at 30% ABV and presented in a range of bottles, including 70cl, 35cl, 20cl and 5cl. It is available to buy from their website, with the retail price ranging from £3.75 to £29.75.
To find out more about Raisthorpe Manor's delicious products and to make a purchase, please visit their www.raisthorpemanor.com.
Interflora's Christmas Collection

A world first has been unveiled by specialists in rare coins to celebrate the platinum wedding anniversary of Her Majesty The Queen and Prince Philip.
The Double Portrait Platinum Wedding Anniversary Gold Sovereign, exclusively released by Hattons of London, features the royal couple for the first time together on a gold sovereign.
Limited to just 3,999 pieces, the coin is doubly significant as it's the first time in British history a monarch has celebrated the milestone.
Demand for the coin, struck in 22 carat gold, is already "exceptionally high" with interest from around the world forcing bosses to limit coins to one per household.
Hattons of London MD Simon Mellinger said he was honoured to be part of such a landmark celebration.
"The Queen's platinum wedding anniversary is yet another milestone in her spectacular reign – the likes of which will probably never be seen again," he explained.
"To commemorate this occasion we have released this exclusive coin which will feature the heads of both Her Majesty and Prince Philip for the first time ever on a gold sovereign."
Mr Mellinger praised Prince Phillip for his contribution to public service during a long and distinguished career.
"We trust this will be a lasting and appropriate tribute to Prince Philip who now takes his place on the coin in the same way he's taken his place alongside Her Majesty throughout his life.
"Not only is this the very first time double portraits have appeared on the gold sovereign, it's also the first time in the coin's 200-year history that a royal consort has been recognised in this way."
While pre-orders have seen avid collectors clamouring to get their hands on the coin, royal watchers across the globe have also shown significant levels of interest.
"This isn't just for coin collectors – there's a much wider appeal across the Commonwealth and the rest of the world," said Mr Mellinger, an expert in rare and exclusive coins.
Hattons of London is a leading expert in rare and exclusive coins with a vast collection which includes the Queen Victoria Silver Double Florin of 1887 – the shortest-lived circulating coin in British history.
The Double Portrait Platinum Wedding Anniversary Gold Sovereign is £699, with a limited edition gold quarter sovereign selling for £99.
CABAIA 'bobble hat bar'

​
THE CONCEPT: You pick your bobble hat model (whether it's short, long, thick, thin, plain, coloured) and select three pom poms of your choice. A magnetic clip system based at the top of the bobble then allows you to change and to personalise your bobble hat with the pompoms to your liking.
BUT THAT'S NOT ALL: The notion was entirely designed around a bar idea, to create the famous "bobble hat bar". So each bobble hat is named as a cocktail. You make your choice from the Mojito, the Sex on the Beach, or some less known like the Magic Russia … The bobble hat and its pompoms are served at the bar in a shaker in the colours of the brand – just £29.95 for a shaker + a bobble hat + three pompoms!
CABAIA bobble hats are available for £29.95 at www.cabaia.co.uk
CASIO PRO-TREK
NEW FOR 2017: Pro Trek WSD-F20 – £450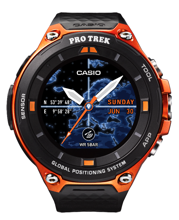 The WSD-F20 Smart watch is the latest addition to the PRO TREK brand of outdoor watches by Casio that are designed for total appeal to outdoor enthusiasts. Equipped with built in low-power GPS and colour map functionality, it supports a wide range of outdoor and water activities and can be used in areas without cellular service. Richly-designed and easy-to-read map data can be downloaded in advance and used with GPS data to track the user's location and add markers, even when offline. Button guards, a protective bezel, and ergonomic side buttons enhance operability and toughness, solidifying the WSD-F20's status as the ultimate companion for the great outdoors.
It's gin-gle all the way for Eden Mill distillery as they launch 12 gins of Christmas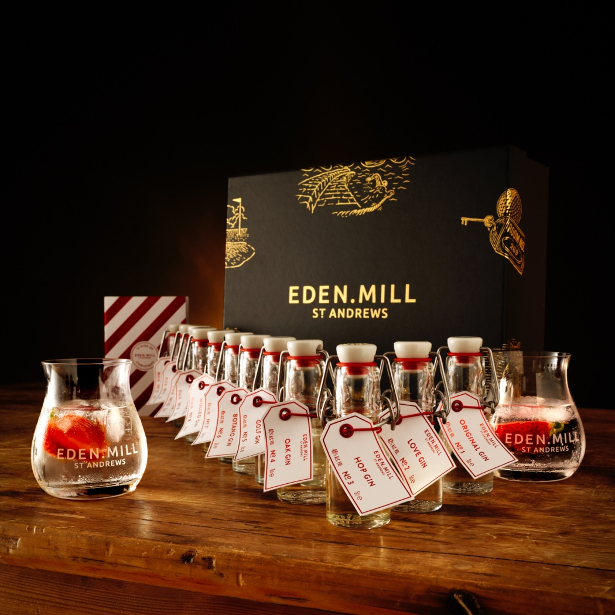 Gin lovers are being treated to a very merry Christmas thanks to the launch of a gift set of advent-urous miniatures from Eden Mill distillery.
12 Gins of Christmas features the results of a year's experimentation from the entire Eden Mill team, with each miniature expression handpicked from a number of recipes trialled and created onsite at the St Andrews distillery.
The set – priced at £69 – sees established Eden Mill favourites Original Gin, Love Gin, Hop Gin and Golf Gin joined by some festive flavours – including Mulled Gin, Orange and Clove Gin and After Dinner Gin.
Other flavours include the Caribbean-inspired Slackwater Gin, cardamom-infused Rai Gin, the Mediterranean Botano Gin and the so-called 'juniper monster', the Juniper Trio Gin.
To meet demand, the team has doubled production this year with 20,000 12 Gins of Christmas sets ready to be dispatched to gift-hunters from the newly relaunched edenmill.com, John Lewis stores and online as well as the Eden Mill distillery shop in St Andrews.
Paul Miller, co-founder of Eden Mill, said: "12 Gins of Christmas truly has been a labour of love from our entire team, who've been working tirelessly over the past year to bring the ultimate Christmas-inspired gins to fruition.
"Our distillers go above and beyond to create the best flavours for our gins, be it roasting chestnuts round a fire to taking traditional Christmas spirits and adding a touch of ginspiration. Each expression is a culmination of our creative, experimental – and delicious – journey.
"There is a gin for all occasions included in the pack. Christmas is a time for a sharing and we understand that different people have different tastes so we've tried to create something for everyone.
"Part of the magic of creating a new expression is the journey – and we'd like to welcome anyone interested in discovering the process to the distillery for a tour this festive season."
The set adds to the range of festive releases from the distillery, which also includes a number of gin gifting packs, gin liqueurs, whisky and beer produced at Scotland's only single site brewery and distillery.
Next day delivery is available now from edenmill.com and packs will also be available at exclusive Eden Mill pop up shops located at Edinburgh's Christmas, Princes Square Shopping Centre in Glasgow, Dundee City Square and Aberdeen Union Square from late November.
Give the gift of fitness this Christmas.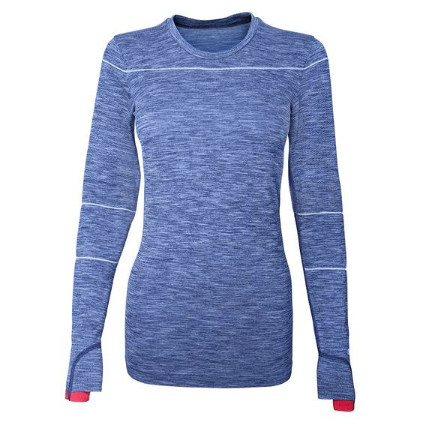 With the festive season fast approaching, consumers are looking for gift ideas and inspiration to make the most wonderful time of the year extra special. Sportswear is a timeless present that will always be appreciated, so there's no better time to take a look at Sundried's new arrivals. With winter warmer pieces ranging from premium seamless long sleeve training tops to gloves made from organic bamboo, our ever-expanding range is getting more exciting by the day.
"I'm incredibly pleased with our new ethical winter gloves," says Sundried CEO Daniel Puddick. "The Sundried black knit gloves are made from 90% bamboo which is a very sustainable material, plus it creates ultra soft fabrics which are perfect for sportswear."
With our premium, quality packaging and high-end activewear, giving the gift of fitness has never been easier – or more stylish! More and more affluent consumers are willing to pay a premium to buy into a healthy lifestyle. Last year, Jack Wills' new athleisure range boosted their Christmas sales, so it shows that this is the industry where people are looking for their next gift ideas.
Give a flight in a private jet this Christmas
5 October 2017: bmi regional has the answer for the ultimate luxury gift this Christmas – charter a private jet! The airline's charter department has a collection of private jets, seating between 37 and 49 passengers, that anyone can hire for a day, taking off to the destination of choice* from £15,000 per day.
The price of £15,000 per day includes a full in-flight service with bespoke menu and bar, tailored exactly to the requirements of those travelling. Furthermore, passengers can choose their own schedule from any UK departure airport and either travel to a specific destination or simply stay in the air for the entire duration of their trip. There is even the option to decorate the aircraft exterior with travellers' names, logos or images.
Lee Rennie, Head of Charter at bmi regional commented: "For a luxurious and extravagant gift to remember, our private jet is ideal this Christmas. It's something unique that the recipient has probably never had before and, with rock bands and sports teams having used the jets in the past, those flying with us will be in good company. Just imagine the look on the face of the recipient as they realise their Christmas gift is their very own private jet for the day!
With a wide range of private charter clients, and 70 years' of flying expertise, bmi regional has unrivalled experience in delivering tailored solutions to suit private charter requirements, and has an unbeatable track record in ensuring individual needs are professionally delivered.
bmi regional Embraer jets offer a comfortable 31-inch seat pitch throughout the aircraft in a convenient 2:1 configuration. Full in-flight service including hot menus with full bar service are included, and can be tailored to exact dietary or special requirements.
For charter enquiries contact bmi regional on regionalcharter@bmiregional.com, 01509 680800 or visit www.flybmi.com/charter-an-aircraft for full details and downloadable brochures.
PERFECT CHRISTMAS GIFTS FOR EVERYONE AT BOOKPEOPLE.CO.UK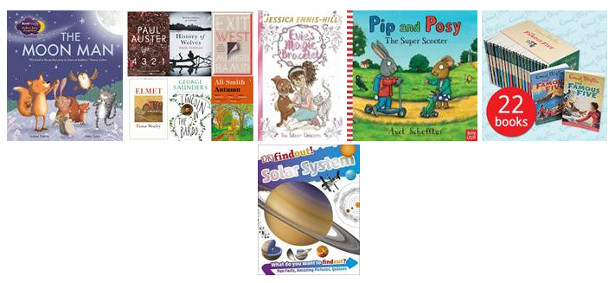 Bedtime Story Winner: The Moon Man – Hardback – 9781848696112 – Isabel Harris The Evie Goes for Gold – Paperback – 9781444934397 – Jessica Ennis-Hill Pip and Posy: The Super Scooter – Paperback – 9780857630797 – Axel Scheffler The Famous Five Collection – 22 Books – Collection – 9781444936278 – Enid Blyton Solar System – Paperback – 9780241225202 – DK
Book People's range of books and gifts provide perfect gifting ideas for all the family this Christmas
Selection includes exclusive hardback collection of The Man Booker Prize Shortlist 2017 for a special price of £39.99 – more than 60% off RRP
Other great present ideas include The Moon Man, by 9-year-old Isabel Harris, winner of Book People's 2016 Bedtime Story Competition, Book People's exclusive Enid Blyton range and advent book collections
For high-res product imagery and/or to request product samples please contact willtaylor@tpf-london.com
Book People, the nation's leading direct bookseller, has revealed its festive picks for 2017, including the exclusive hardback collection of books recently shortlisted for The Man Booker Prize.
The hardback collection is available to buy exclusively from Book People for a special price of £39.99 excluding delivery – a massive £58.96 off the normal RRP of £98.95, including:
4 3 2 1 by Paul Auster
History of Wolves by Emily Fridlund
Exit West by Mohsin Hamid
Elmet by Fiona Mozley
Lincoln in the Bardo by George Saunders
Autumn by Ali Smith
In addition, Book People's 2016 Bedtime Story Competition winning entry, Moon Man by London schoolgirl Isabel Harris, which was chosen from more than 1,000 entries last year, is exclusively available at thebookpeople.co.uk for £4.99. Since going on sale on 1 June, the book has become Book People's fastest selling title of 2017 so far.
Isabel's story, The Moon Man, follows two groups of animal friends who view a scarecrow in very different ways. The book is published by Little Tiger with all proceeds being donated to Action for Children.
Other fantastic Christmas gifting options available at thebookpeople.co.uk include a range of classic children's book collections and book sets. Not only do they make great gifts for kids, splitting the collections and wrapping individually make an excellent sugar-free alternative Advent Calendar. Open a new book every day and read it that evening with your children – a fun new festive tradition for families this December.
Book People's range of hand-picked book collections are geared towards children aged three, five and seven years old and include titles from much-loved authors such as Roger Hargreaves, Axel Scheffler and Jonny Duddle.
3+ Advent Bundle – RRP £149.67, Book People Price £30.00
The Little Miss Collection, Roger Hargreaves (20 Books)
Pip and Posy Collection, Axel Scheffler (6 Books)
Nursery Rhymes Collection (4 Books)
Disney Pixar Sticker Scenes (5 Books)
Christmas Maze Book (1 Book)
5+ Advent Bundle – RRP £141.74, Book People Price £30.00
Dear Santa Letter writing & thank you kit (1 Book)
The Jolley-Rogers Collection, Jonny Duddle (3 Books)
Mrs Pepperpot Colour Readers set (5 Books)
Rainbow Magic Christmas Specials (5 Books)
Junior Grab 'n Go Puzzles (8 Books)
Winter Animal Stories (4 Books)
7+ Advent Bundle – RRP £168.75, Book People Price £30.00
Judith Kerr Collection (3 Books)
Junior Grab 'n Go Puzzles (4 Books)
Paint You Own Reindeer Money Box (1 Book)
Evie's Magic Bracelet Collection, Jessica Ennis-Hill (3 Books)
DK Findout! Collection (10 Books)
Pokémon Adventures (4 Books)
2017 marks the 75th anniversary of The Famous Five and the 120th anniversary of Enid Blyton's birth, and to celebrate Book People have a host of exclusive Enid Blyton book bundles perfect for Christmas gifting, including her most loved characters, Noddy and The Famous Five.
The Famous Five Collection, Enid Blyton (22 Books) – RRP £153.78, Book People Price £24.99
Noddy Collection, Enid Blyton (10 Books) – RRP £79.90, Book People Price £15.99
Small and perfectly formed. Billingham announces the '72'
Elegant, high quality compact camera bag ideal for travelling light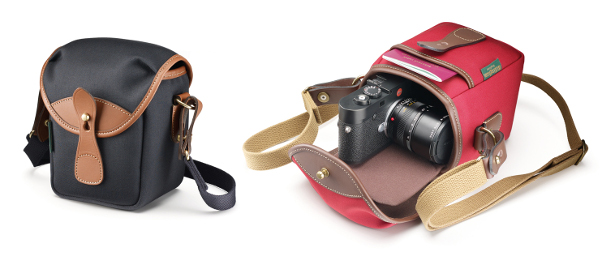 6 October 2017: Billingham has today announced the Billingham 72 – a compact, lightweight but highly protective pocket-style bag for carrying small cameras and accessories when travelling.
The elegant Billingham 72 will come in five colour combinations:
Sage FibreNyte & Chocolate Leather
Khaki Canvas & Tan Leather
Burgundy Canvas & Chocolate Leather
Black Canvas & Tan Leather
Black FibreNyte & Black Leather
Reinforced with the finest top-grain leather and solid brass fittings, the Billingham 72 costs £100 and is available to order from Billingham stockists.
Made in England at the Billingham factory, this premium-quality bag has been designed with an extremely thick, continuous double layer of foam padding, which safeguards the entire camera and lens, keeping all edges and corners fully protected. A clever inner lid completely covers the top end of the camera, but allows the owner quick access to their equipment when required. Ideal for frequent travel, or when shooting in large crowds, such as at a festival or sporting event, the camera is shielded on all six sides from any knocks or bumps.
With a choice of premium Billingham canvas or FibreNyte material, the 72 offers the ultimate in water resistance, providing full defence against inclement weather conditions. Both materials are hard-wearing yet lightweight and never require reproofing, remaining moisture- and heat-resistant for their entire life. FibreNyte is an extra-rugged material that is colour-fast and delivers exceptional durability and protection against wear and tear.
The bag's Quick Release System comprises a strong leather tab and brass fastener, which enables the owner to open it easily with one hand to retrieve the camera, so they will never miss capturing a special photographic moment.
For maximum versatility, the Billingham 72 comes with a comfortable, adjustable shoulder strap made of extra strong, shuttle-woven spun polyester, which is long enough to be worn across the body – or can be removed completely if desired. It also incorporates a wide belt loop for those who prefer to keep their camera a little closer.
A removable foam base and a vertical padded divider are included with the Billingham 72, allowing the inside of the bag to be configured and adjusted to fit the owner's individual requirements. A small pocket on the front provides storage for a spare battery, lens cap or memory cards.
As with all Billingham bags, the 72 is manufactured with extreme precision, meeting meticulous technical standards. Once it has passed Billingham's strict quality controls, each bag is adorned with a laser-engraved woven label containing an individual 10-digit barcoded serial number as part of the company's Unique Identifier (UI) system, allowing the bag to be registered, identified and tracked throughout its life.
The Billingham 72 comes with a 5 year manufacturer's guarantee.
A collection of leather accessories is available for all Billingham bags, including fine leather luggage tallies and shoulder pads, to complement the colour and style of each model.
More information on the Billingham range can be found at www.billingham.co.uk.
Billingham 72 dimensions: 150 x 130 x 190mm (WxDxH), weight with shoulder strap: 0.46 kg

Meridian Foods Cocoa & Hazelnut Butter or Cocoa & Peanut Butter (170G) www.meridianfoods.co.uk
PINTEREST | YOUTUBE | TWITTER | FACEBOOK | INSTAGRAM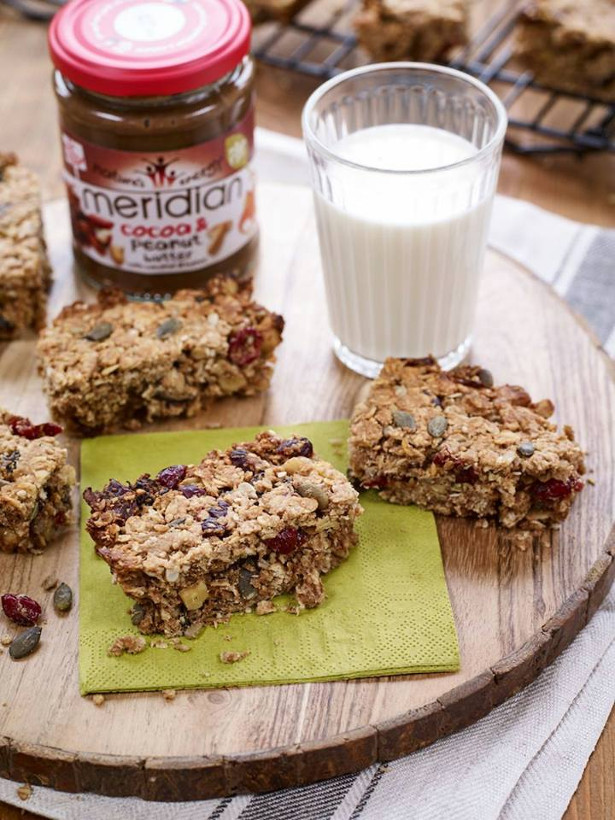 Want to stay healthy but satisfy your sweet tooth? Give a loved one the gift of chocolate without the guilt. Packed with natural protein, this delectable teat is free of Palm Oil, refined sugar or additives.
See more at :- www.meridianfoods.co.uk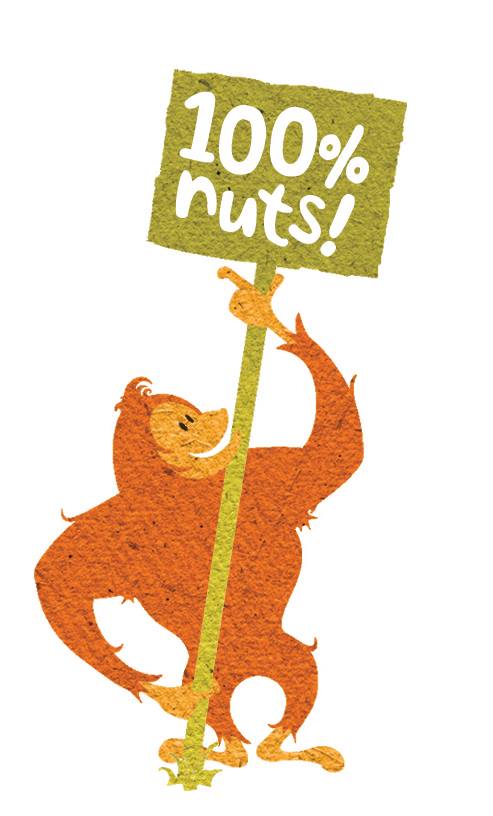 Around the World in 80 Maps, new from British Library Publishing.
Illustrated with 80 maps from their unrivalled collection, history and culture come alive with new and exciting adventures.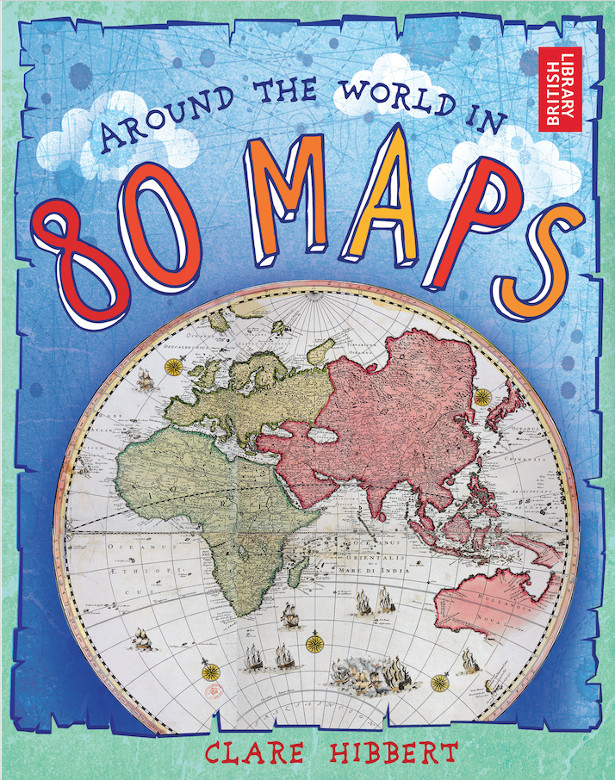 Alongside extraordinary details to pore over, fascinating snippets explore each location in depth. History, famous people, landmarks, wildlife, culture and customs are all revealed while helpful fact files provide fun, at-a-glance information.
Did you know?
In 1587 there were 115 English settlers on Roanoke; by 1590, there were none. Historians still cannot agree what happened to this Lost Colony.
New Guinea and Australia were joined until the Torre Strait flooded 12,000 years ago, after the last Ice Age.
For more fun facts, break open a copy of Around the World in 80 Maps today!
£14.99, British Library, www.bl.uk/shop
TASTE: THE SECRET MEANING OF THINGS
By Stephen Bayley, clothbound £29.95
Published 9 Nov 2017 by Circa Press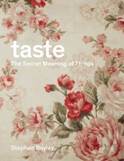 Taste coverTaste is the result of four decades of involvement with the subject; a ground-breaking study which examines culture in both its success and excess, from food to architecture, written by the authority on art and style, Stephen Bayley. Stephen's scholarship is unmatched: no other book covers the field in such depth, or with such insight.
In his enticing and beautifully bound book, author and 'design guru', Stephen Bayley, asserts that taste is a paradox: both a myth and a reality, and a phenomenon that is intrinsically tied up with manners and class.
Taste is an engrossing but maddeningly elusive subject. As soon as you accept that our preferences are influenced by external factors, all certainties are challenged. Is there such thing as 'the best'? Is your taste worse than mine? Who says? And can we ever discern excellence, let alone reach full certainty?
Choose a Rhug Estate Organic Turkey this Christmas – as loved by Marcus Wareing
Make your Christmas organic this year with a fabulous turkey from The Rhug Estate, one of the largest organic farm shops in the UK.
A limited number of these very special free range birds, which produce a moist, flavoursome meat, are available to buy.
Each year, when they arrive at Rhug's 6,700 acre farm, the birds are settled into their lodge and as soon as they are big enough, they are left to explore the abundance of space available to them. Because all Rhug's turkeys reach maturity, they lay down a natural fat which conducts heat as the bird cooks.
Rhug's Organic Dee Valley Bronze Turkeys feast on the finest organic oats and pellets which contributes to their Great Taste Award winning flavour.
Acclaimed two Michelin starred chef Marcus Wareing says: "Christmas lunch is one of the most important meals of the year. At the restaurant and at home, I always want a Rhug Organic Turkey."
Lord Newborough of Rhug Estate in Corwen, Denbighshire, said: "Our turkeys have a free ranging life outdoors with minimal interference from the outside world, which allows them to grow on nature's schedule."
To order your turkey today and choose a delivery date, click here or visit Rhug's Christmas Shop for more ideas.
www.rhug.co.uk
Mathmos Launch The Only Lava Lamp for Walls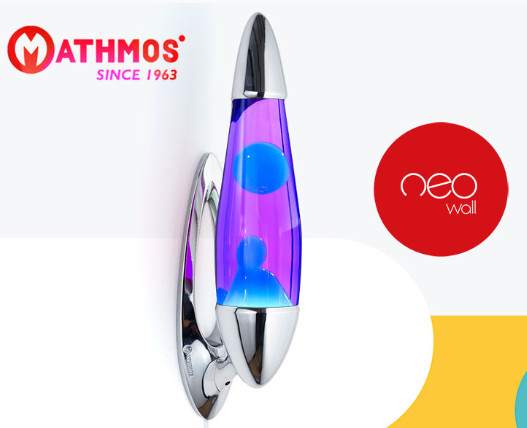 Mathmos, inventors of the lava lamp, have in collaboration with Jonathan Coles Studio developed a stylish wall mounted lava lamp. Neo Wall is intended for both home use and in multiples in public spaces; from bars to yoga studios.
Neo Wall is made of precision cast metal and available in silver, copper or white. It is hand filled in Mathmos' Dorset factory with a unique long lasting formulation; 5 colour combinations are available.
Neo wall is safe and secure in all environments and for all ages; low voltage and powered by a halogen capsule so running cooler than other lava lamps. The bottle cannot be moved from the product nor the bulb accessed.
Battersea Christmas gifts make the perfect present for any animal lover

For the first time, Battersea Dogs & Cats Home has put together a definitive list of its must-have Christmas gifts, that will not only put a smile on the face of any animal lover but also help the dogs and cats currently in the Home's temporary care.
From stylish accessories to puzzles and pens, there's something for everyone's stocking to be found at the Battersea shop. And, with the whole amount or a percentage of the proceeds from all items going directly towards supporting the animals calling Battersea home, doing a spot of Christmas shopping at the much-loved charity this year ensures you're choosing gifts that give in more ways than one.
Alternatively, why not purchase a gift directly for a Battersea dog or cat via our online shop (battersea.org.uk/shop), to help spread a little cheer to the animals that aren't lucky enough to spend Christmas with their own loving family? Whether it's a dog chew, a squeaky toy, a fluffy mouse or a cat tunnel, let the animals spending winter in the warmth of Battersea's care know that somebody's thinking of them with a gift of their very own to open this Christmas morning.
For the Dog/Cat
Animal-friendly Advent Calendars, £5
Why should the excitement of the Christmas build-up be limited to only the humans in the household? With Battersea's animal-friendly advent calendars, each day of December up until Christmas Eve holds a tasty treat behind each door that your dog or cat will love.
Dog/cat toy, £4 (cat) / £7 (dog)
The perfect way to spoil your furry friend on Christmas morning is with a new toy, so why not give them one that also helps to give something back to the dogs and cats that will be spending the festive season in Battersea's kennels?
For Her
Pink Dog scarf, £10
This beautifully embroidered long pink scarf features an elegant dog print design to add a touch of canine cool to any wardrobe. Guaranteed to make any dog loving lady smile on Christmas morning, this lightweight scarf will see wearers through winter to spring without having to lose any style points.
Battersea Dogs & Cats Home Tote Bag, £10
Battersea's premium cotton Tote Bag features blue retro-print images of dogs and cats, letting everyone know you support style as well as substance. This everyday companion will not only ensure that your belongings can be carried around easily, but its effortlessly cool design makes sure you stand out from the pack.
For Him
Cufflinks, £25
This delightful range of silver cufflinks are the perfect pairing for any gentleman to show off a hint of his doggy dedication. All cufflinks come in a gorgeous presentation box and there's a range of breeds to choose from – Staffies, Dachshunds, Black Labradors and Lurchers are all ready to get suited and booted.
Diary, £8
For anyone with an appointment list longer than their arm, this fun and eye-catching diary will slip easily into any laptop bag or briefcase to help keep tabs on your to-do list. Banish the boring leather-bound stocking filler diary for an illustrated Battersea one this year – a guaranteed talking point when you pull it out in any meeting.
For the Kids
Battersea star-shaped highlighter, £3
This colourful multi-tipped pen makes the ideal stocking filler for kids of all ages, perfect for popping in their pencil case when school starts again for the New Year.
I Want a Dog / I Want a Cat, £12.99
Battersea's brand-new story books, I Want a Dog/I Want a Cat, are designed to help guide children on the important things to think about before becoming a dog or cat owner. Written by Ben Hubbard and featuring the lively illustrations of Jason Chapman, the books look at how a dog or cat affects a family's life day-to-day in a charming and fun way.
Also available to buy at amazon.co.uk
For Friends
Battersea Dogs & Cats Home Jigsaw Puzzles, £7.50
Comprising of 40 puzzle pieces each with a long lasting wooden back, these high quality micro puzzles make the ideal present for any puppy or kitten lover out there which, let's face it, is basically all of us!
All about the Dog, £9.99
Battersea's brand-new colouring book for adults features a variety of breeds – perfect for any dog devotee who needs to take a mindful moment every now and then. The beautifully-designed patterns throughout the book offer an intricate and satisfying way for any artistic types to while away the winter nights.
For the Home
Black Labrador Decoration, £8
Crafted from wood with a beautiful design on both sides, this doggy decoration will make a lovely touch in any home this Christmas.
Family Calendar, £10
Keep your family organised next year with Battersea's eye-catching calendar. Featuring instantly-recognisable illustrations from Jason Chapman, the whole family will enjoy popping their important dates onto the wall for everyone to see alongside a host of cute characters.
Christmas Cards, £10
Spread the word about Battersea along with your festive cheer this year, with this quality Christmas Card box. Containing a selection of cards illustrated with fun and festive designs, each box contains 20 cards with five different dog and cat themed designs.
All the above items and much more can be purchased easily online at battersea.org.uk/shop or in person at any of the Home's three centres – Battersea London, Battersea Old Windsor, and Battersea Brands Hatch.
Celebrity favourite watch and accessories brand Abbott Lyon have just launched a brand new collection, The Minimale 38, an elegant range of simplistic watches guaranteed to stun this Autumn / Winter 2017.

The Minimale 38 watch is perfect for those who wish to make a style statement with a truly elegant timepiece, that features a refined stainless steel chain or leather strap, a slim-line appearance and has a delicate engraved dial. Designed to keep your look minimal, but your level of class high, The Minimale 38 has a beautifully feminine finish and is the perfect accessory to your everyday wardrobe.
Abbott Lyon are a British accessories brand who pride themselves on simple stylish watches for the equally on trend female and male shopper. Their watches have unrivalled quality and are all hand-picked and hand-crafted yet still affordable with prices starting at only £79. Celebrity fans of the brand include Lucy Watson, Lydia Bright, Binky Felstead and Louise Thompson just to name a few.
The Minimale 38 is available from £79 at www.abbottlyon.com
The Showstoppers' Christmas Kids Show!
2016 Olivier Award Winners
The Showstoppers Christmas Kids Show
The Paradiso Speigeltent in Leicester Square
16th – 30th December 2017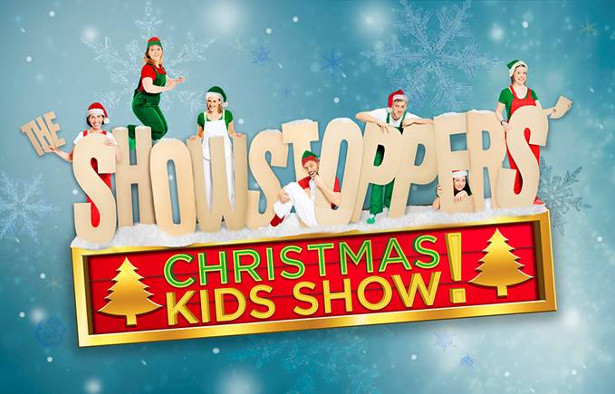 Showstopper! The Improvised Musical (Best Entertainment and Family Show Olivier Award winners 2016) are bringing a seasonal helping of their hit family show to London this Christmas. The Showstoppers' Christmas Kids Show! will be presented in The Paradiso Speigeltent as part of Christmas in Leicester Square from 16th – 30th December. Tickets are on sale now.
Welcome to our Christmas grotto where the Showstopper Elves are ready and waiting to take kids' ideas and suggestions and transform them on the spot into hilarious, magical, musical interactive adventures.
Pirates at the North Pole? Done! Harry Potter in Lapland? No problem! The Gruffalo singing carols with Peppa Pig? Just shout it out and The Showstoppers will bring it to life!
Kids (and only kids!) are in charge, and they get to decide everything from who our heroes are to what happens next. They can even join in!
The Showstoppers are here to make your kids' Christmas story wishes come true this Winter. It's the only family show you'll need this season!

The latest festive instalment from Slap Ya Papa and Marbles & Ware, Christmess is a colourful foray into Nicky's Imaginarium, a naughty and anarchistic world inhabited by St Nicky and his revolutionary theatrical entourage.
Launching on 15th November for a six-week run, this year's Christmess is set in the Olde London, Victorian surroundings of The Hunter Penrose, a barely touched warehouse in the heart of Borough Market. Featuring a pop up bar, deep-southern feasts, raucous parties, live jazz, cabaret and a glittering bazaar, Christmess is creating Christmas parties like you've never seen before.
This year, Christmess is set in a parallel world where Christmas has been cancelled, and St Nicky is harbouring a group of rebel elves in an undercover hothouse of revolution thinly disguised as a present destruction factory. At this unique festive residency, Ps & Qs are replaced with Gs & Ts, table etiquette consists of dancing on them, and everyone's in the mood for mischief.
Featuring festive feasts by Slap Ya Papa, guests will be invited to indulge in a 12 dish soulful lunch or dinner with plentiful platters of Cajun roasted turkey and candied yams, along with a bonanza of sweet things and other surprise treats.
Prepare to enter a mesmeric world of Mama Claus' hidden parlour-come-blues room, and a Santa's Whiskey Grotto where guests can pay St Nick a visit to help plan the revolution and find out if they've been naughty or nice, with suitable consequences for either. Other bespoke entertainment includes a harem of Santa's little helpers, lots of live music and plenty of Christmas sparkle. If you're lucky enough to catch her, you may even discover the glittering Green Fairy who has set up a bottle shop in the form of a hidden absinthe bar, granting guests a wish and a little tincture to help them on their way.
While exploring this secret festive world guests will be able to salvage presents from the elves at the makers market. Open throughout the day, the downstairs workshop will be filled with the working studios of a host of independent makers. Craftspeople from across the capital will be making and selling an abundant trove of stocking fillers including bespoke neon-signs, hand-drawn illustrations, vintage garments, antique curios and ceramics. Makers will also be offering present making classes such as a Floral Wreath weaving from BLO:AUM and Beeswax candle making from Forest Garden.
Downstairs Nicky's Imaginarium will also feature a wine bar where festivity-seekers will be able to pop from the cold to enjoy a glass of glogg accompanied by abundant platters of cheese. The season of frivolity will unfold with numerous happenings such as live music nights, mindful talks as part of the Imagination Series, Sunday storytelling from The Embers Collective, a comedy matinee of the Night before Christmas and many more resplendent events.
Public tickets are priced at £55 a head and private hire options are available for both lunch and dinner, featuring differing levels of debauchery: Christmess will catapult Londoners into a scintillating soiree of sybaritic festive chaos
Feasts: Wednesday – Sunday, 6.30pm – 11.30pm Private lunch bookings are also available Exclusive Hire: Bespoke packages are available to suit all revellers' needs. Please get in touch info@christmess.co Bazaar: Wednesday-Sunday 11am-8pm The Hunter Penrose, 32 Southwark Street, SE1 1TU Social handles: christmesslondon & theimaginariumlondon www.christmess.co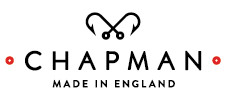 www.chapmanbags.com . Canvas and Leather Bags made in England by John Chapman.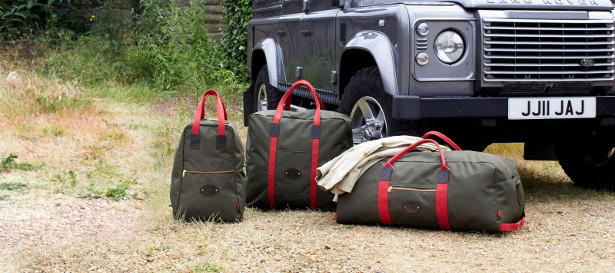 FACEBOOK | TWITTER | PINTEREST | INSTAGRAM
Originally a manufacturer of fishing and shooting bags, John Chapman makes hand crafted canvas, leather and tweed bags for travel, leisure, business and sporting activities. We make all our bags in our Tannery Road factory in Carlisle, Cumbria, part of an old industrial site dating back over 300 years.
The Chapman brand is now sold all over the world, including to shops in the United Kingdom, Japan, Germany, the USA, France, Scandinavia, Korea, Singapore, China, Russia and Australia. We use high quality natural materials of British origin wherever possible. John Chapman is one of the only British brands to manufacture its bags exclusively in its own British factory, which we recently expanded and refitted in a major investment programme. We believe that manufacturing our products here in Britain is a defining aspect of our authenticity.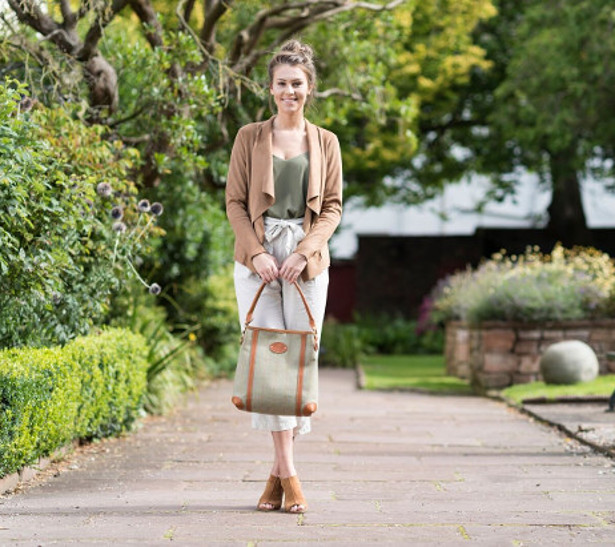 Over the years we have found that discerning customers from all over the world agree! Like a bespoke suit, the material for each bag is hand cut on the premises and constructed using traditional methods. We spare no expense with our core heritage bonded canvas material, which is multilayered, waterproof and robust, with a natural look and feel. It is dyed and bonded in England. Many of our leather components require hand stitching and crafting using traditional saddlery skills, producing an authentic finish unlike mass production machinery.
Our bags are machined by hand, a skill requiring years of experience and producing aquite different effect to mass produced, computer controlled machinery. Our standard leather components are manufactured using traditional clicking knives and the highest quality vegetable tanned bovine hides.
The Chapman product range now covers Men, Women, Fishing and Shooting, including bags for travel, business, leisure and field sports, as well as a wide range of accessories. Chapman bags are carried by celebrities including Jeremy Clarkson, Bear Grylls, Andy Murray, Stephen Fry and Pierce Brosnan. HRH Sophie Countess of Wessex recently visited the factory and carries a Chapman Lucy Tote on her royal engagements.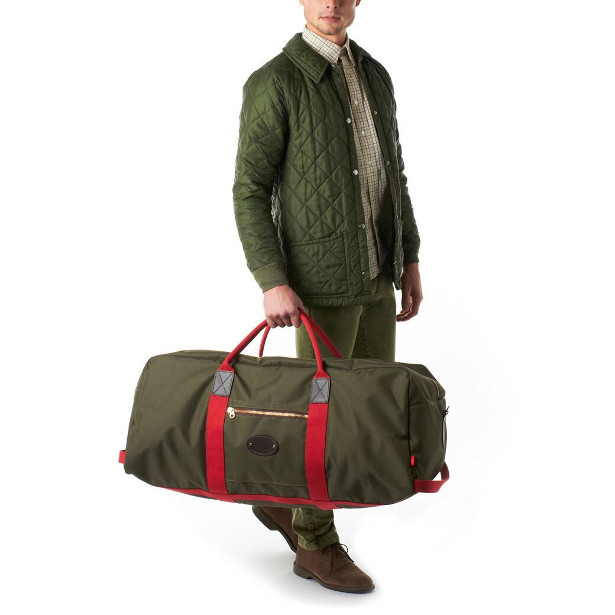 |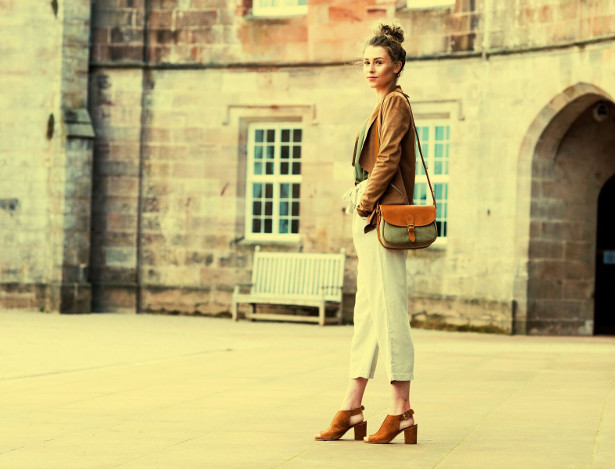 |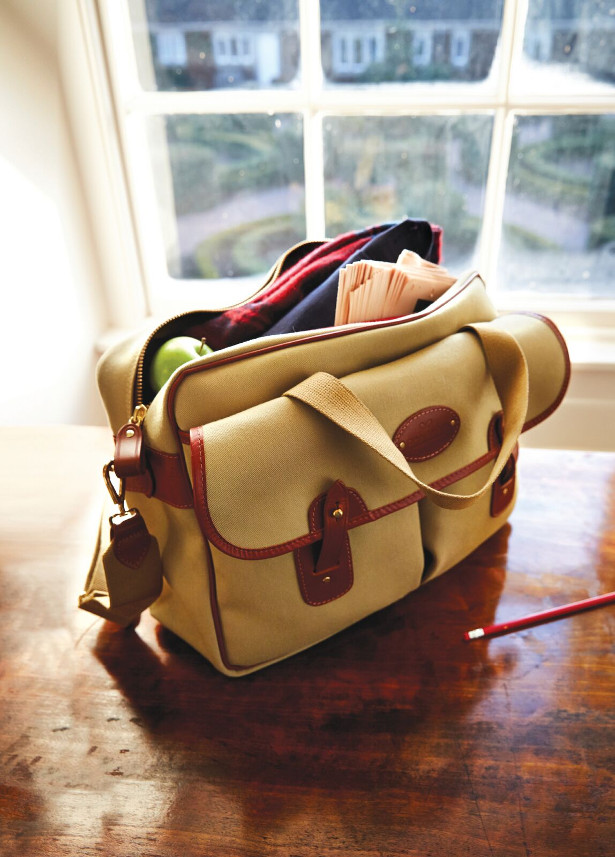 |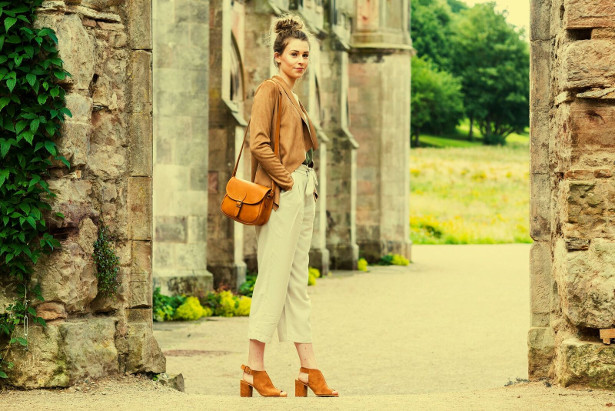 |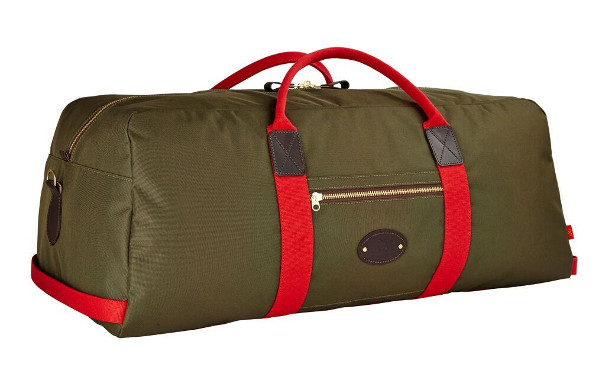 |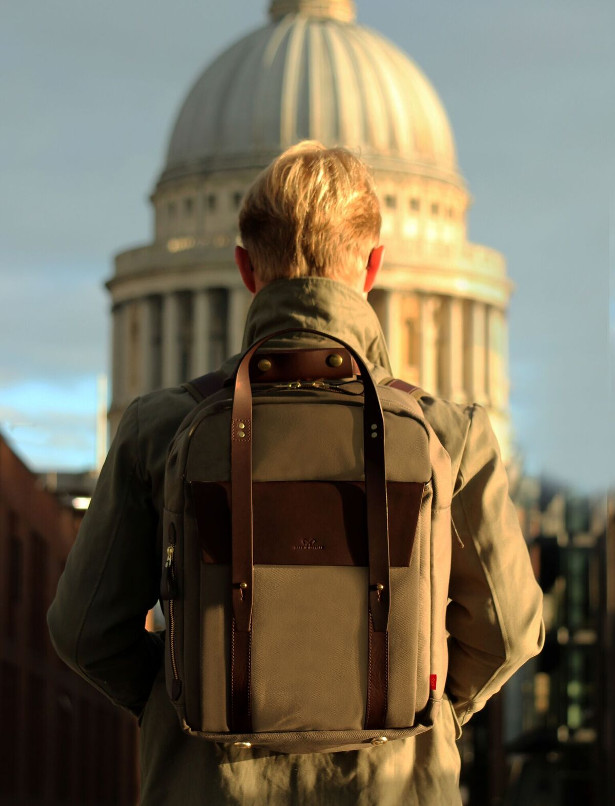 |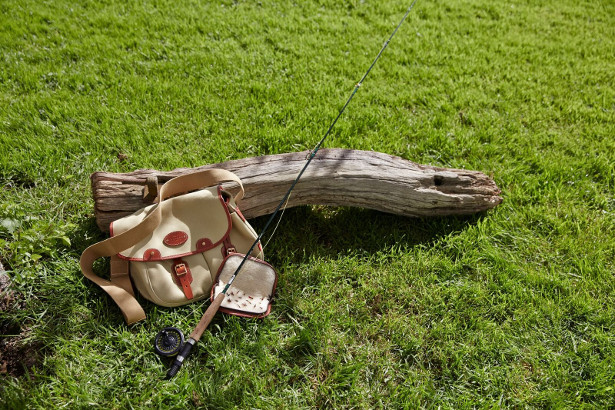 |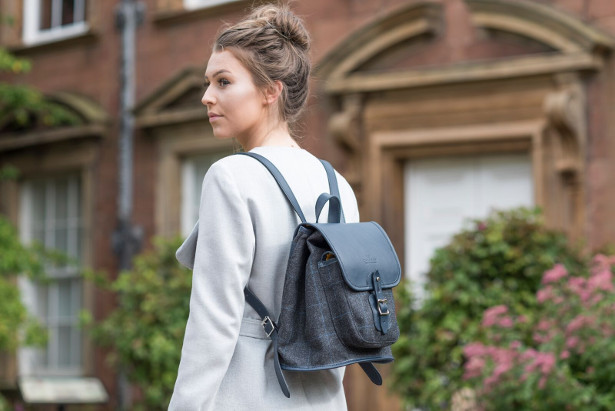 |
|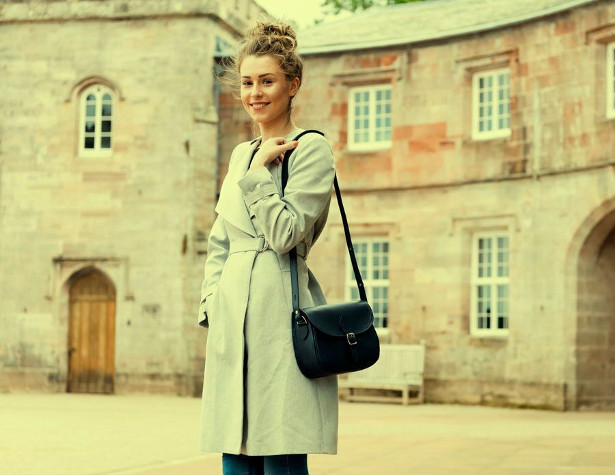 |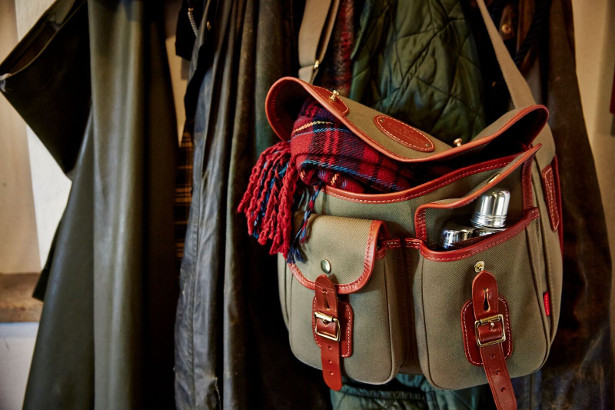 |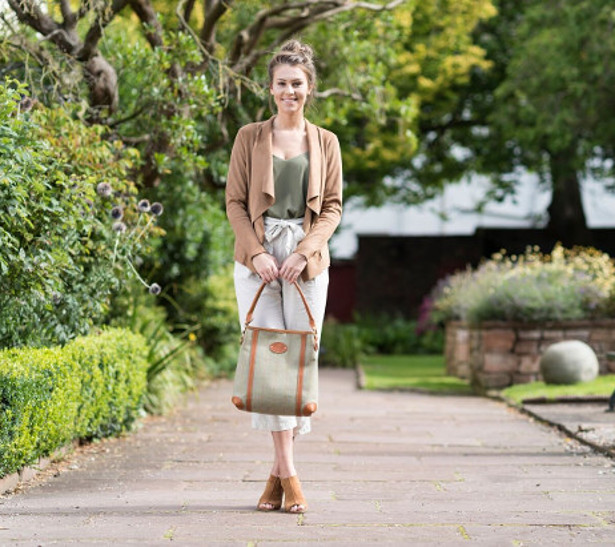 |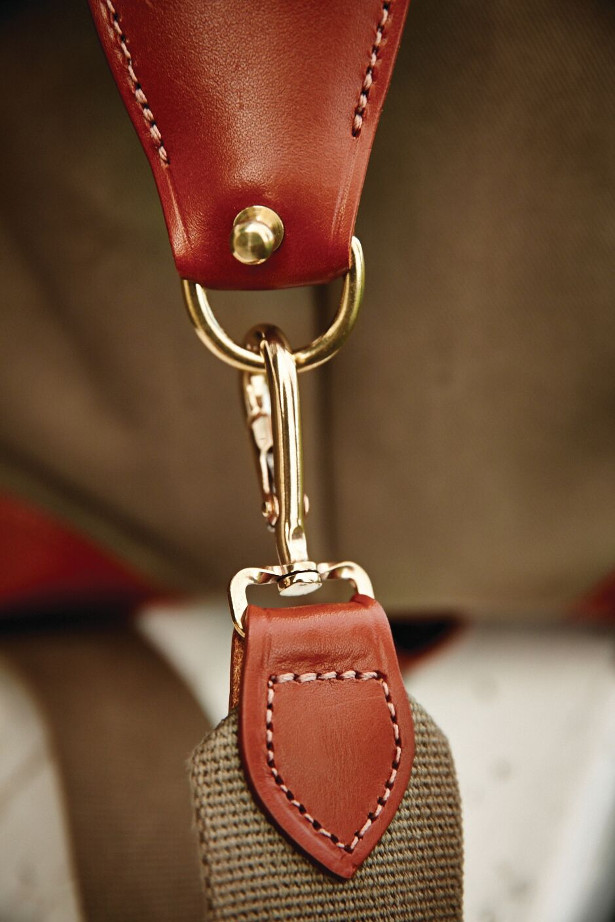 CHRISTMAS GIFTS 2017
EXCLUSIVELY AVAILABLE AT THE ONLY DREAMWORKS STORE
IN THE UK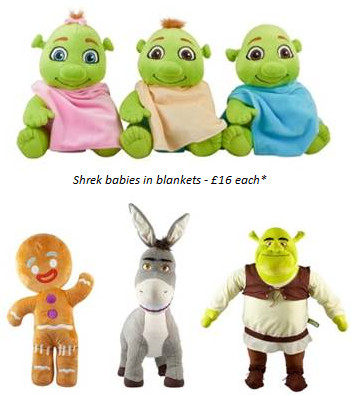 Take the Far Far Away adventure home this Christmas, with our unique range of items from cuddly toys to stocking fillers for your loved ones.
The Shrek's Adventure! London gift shop is the only DreamWorks store in the UK – and the ONLY place you can pick up a range of unique presents. From EXCLUSIVE Shrek-tastic stocking fillers such as light up Shrek Ears to a Shrek's Adventure! London Monopoly board or your very own cuddly Donkey or Gingy to snuggle up to.
All the products below can be purchased at the Shrek's Adventure! London gift shop or via our online store:
https://www.shreksadventure.com/london/online-gift-shop/
*Exclusive items only available in the Shrek's Adventure! London Gift shop (in store & online)