KIDLY has a great selection of product for little ones in a range of categories including:
· Best value gifts for Kids / Stocking fillers (under £15)
· Christmas Clothing for Kids
· Educational gifts for Kids
· Gifts for babies (0-1)
· Gifts for Toddlers (1-3)
· Gender neutral gifts for kids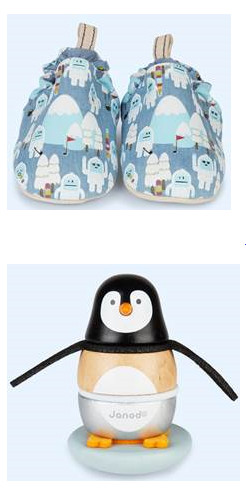 Christmas Clothing/accessories for Kids
Poco Nido Printed Mini Shoes RRP. 19
cid:image008.jpg@01D311ED.17AE3310
Janod Zigolos Penguin Stacker & Rocker RRP. £15
cid:image018.jpg@01D311ED.17AE3310
Janod Rocking Fawn RRP. £70
Tobias & The Bear Percy The Penguin Sweatshirt RRP. £22
Tobias & The Bear Rocky & Co Legging RRP. £18
Best value gifts for Kids / Stocking fillers (under £15)
Donkey I-Wood My First Smartphone RRP. £12
Skip Hop Zoo Pull & Go Submarine RRP. £8
Educational gifts for Kids
B Kids Sensory Discovery Robot RRP. £13
Wee Gallery Play House Art Blocks RRP. £20
Deuz Numbers Banner RRP. £13.50
Gifts for babies (0-1)
Kippins Kiplet Teether Rattle Toy RRP. £13
Wee Gallery Organic Puzzle Sensory Ball RRP. £25
East Coast Nursery 'Say Hello' Tummy Time Discovery Toy RRP. £19
KIDLY's Own New Baby Outfit Set RRP. £26
Gifts for Toddlers (1-3)
Janod Small Magnetic Rocket Toy RRP. £17
Chillafish Bunzi Gradual Balance Bike RRP. £45
Janod Piano RRP £83.50 (this will be live on the site next month)
Gender neutral gifts for kids
Happy Hopperz Dog Hopper RRP. £22
Deuz Tent RRP. £120
 

Inspired by Master Distiller Joanne Moore's English country garden, BLOOM Gin is a premium London Dry Gin & their Christmas Gift Pack will be on the shelves this Christmas >> www.bloomgin.com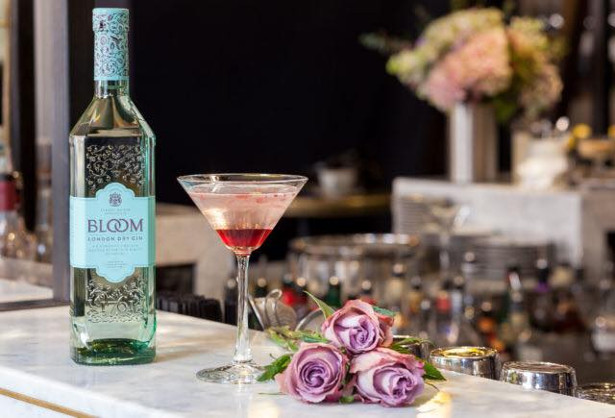 TWITTER | FACEBOOK | INSTAGRAM
The BLOOM Gin gift pack will be on the shelves for Christmas and makes a stunning but also affordable gift for the Gin Lover. The BLOOM Gin bottle gift box includes a beautifully boxed 70 cl bottle and is available at all major retailers for £24.00.
The BLOOM Gin bottle and glass gift pack includes a 70 cl bottle of gin and a bespoke cocktail glass to enjoy your Christmas tipple. This also retails at £24.00 and is available at all major supermarkets.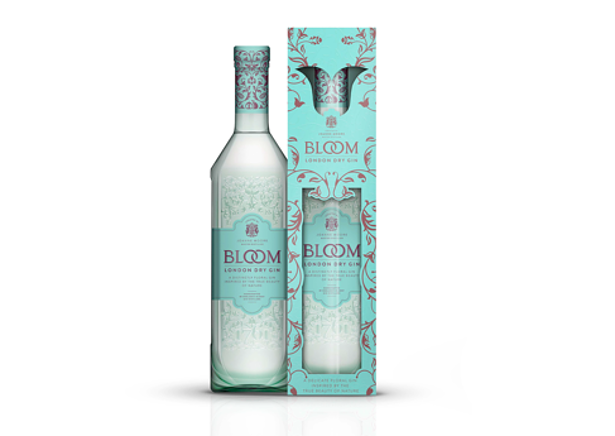 BLOOM Gin is a premium London Dry Gin, inspired by Master Distiller Joanne Moore's English country garden. Joanne, the world's first female Master Gin Distiller, wanted to create a delicate floral gin and took inspiration from the flowers in her garden. She used honeysuckle and chamomile and added the citrus fruit pomelo to make up the three key botanicals for BLOOM – each one contributing to the delicate gin drinking experience.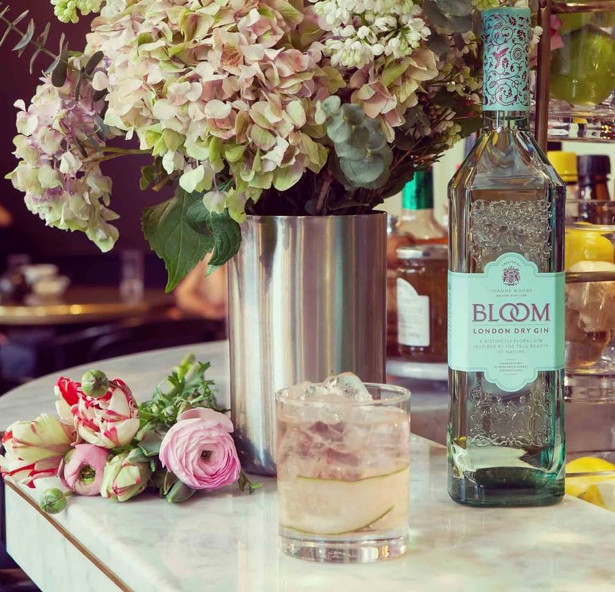 |
|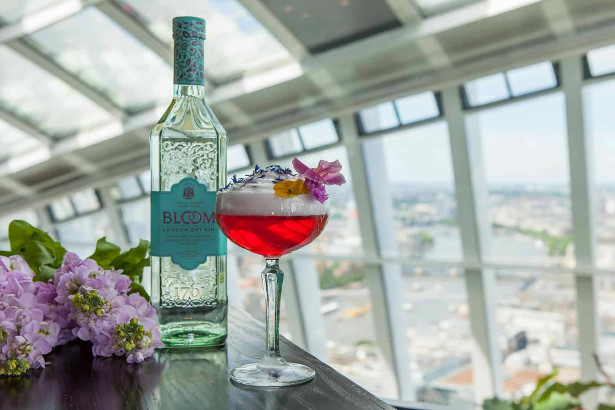 |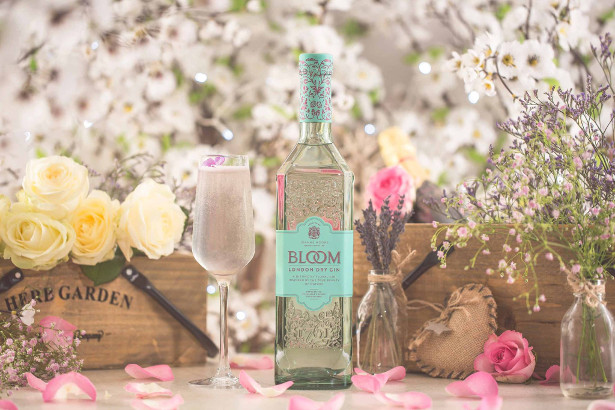 Air Innovations Cool Mist Digital Humidifier Model MH-602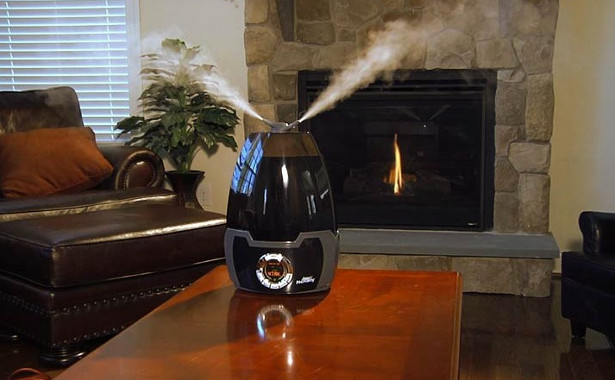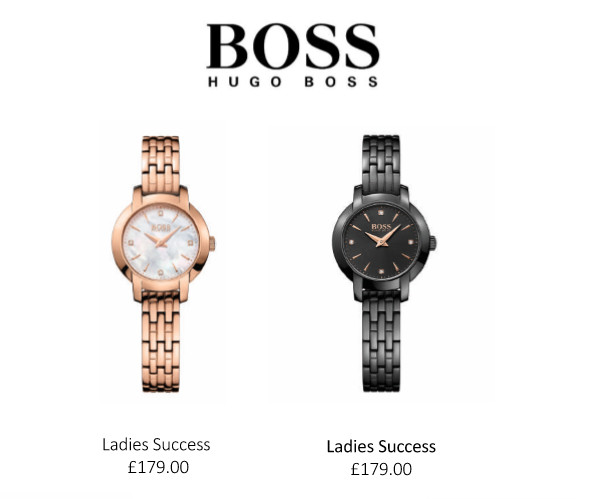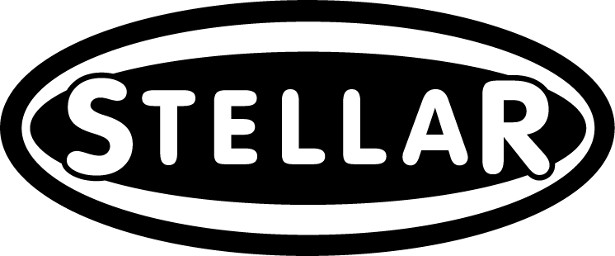 "As winter approaches restocking my cooking essentials with these wonderful products has really influenced my cooking experiences" InTouch Rugby Lifestyle Editor.
"I'd like to highlight, these pans certainly stand out, the care and attention to detail, the standard of production from Stellar Kitchen is simply outstanding and has resulted in this wonderful hard-wearing range of cookware which are a wonderful addition to all kitchens and a pleasure to cook in. Strong, durable, yet light weight and very stylishly designed, investing in this range is worth every penny and having that reliability of such a long established and trusted brand adds that extra sense of security. I have been using Stellar products for some time now, & I just can't fault them!" InTouch Rugby Lifestyle Editor.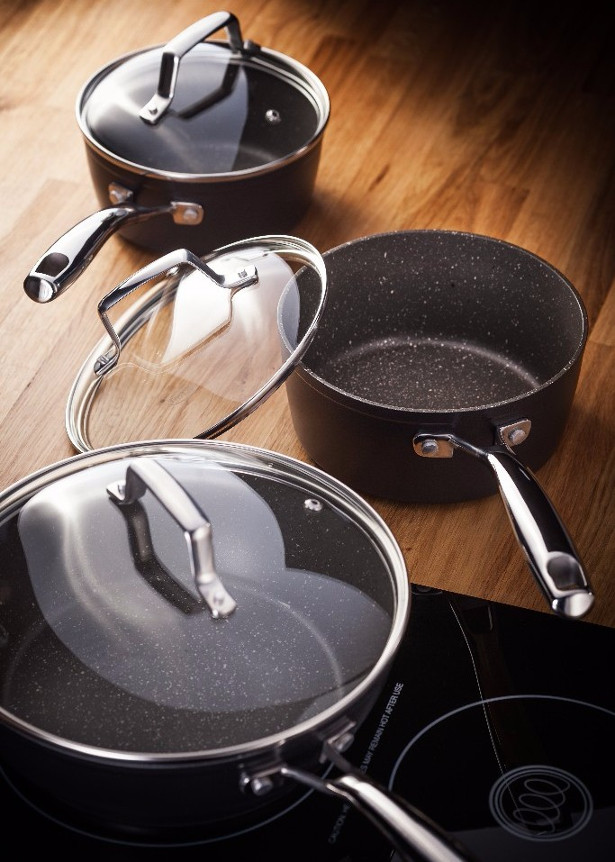 Hot on the heels of the successful Stellar Rocktanium Frying Pan collection, launched last year, comes a NEW collection of quality non-stick saucepans in a range of essential sizes and two pans sets; a 3 piece and 5 piece.
The stand out feature of this collection is the "Rock hard" revolutionary new titanium-based non stick formula, Quantanium, this PfoFA-free coating gives a scratch-resistant finish that is more durable than conventional non-stick. Its distinctive 'stone' appearance has proved very popular as a pleasing change from cooking in black.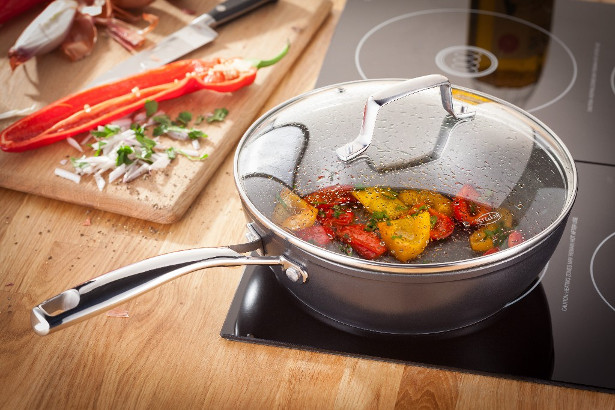 The pans are created from thick aluminium with an induction base to ensure even heat distribution on all hob types, the five pans in this collection cover all today's needs. The comfortable, stainless steel cast handles are strong and stable and a hole enable each pan to be hung for easy storage. The vented glass lids on the saucepans and sauté pan allow you to see inside at a glance and the reinforcing stainless steel rim and lid-handle combine style with practicality
Guarantee & Prices
The pans have a lifetime guarantee and with prices starting at just £30 you will enjoy cooking with them for years.
Dishwasher and oven safe to 210°C, suitable for all hob types, Stellar's Rocktanium pans come with a lifetime guarantee and a five-year non-stick guarantee. Combining excellent performance with an easy-clean, stylish finish, these pans are sure to be a popular.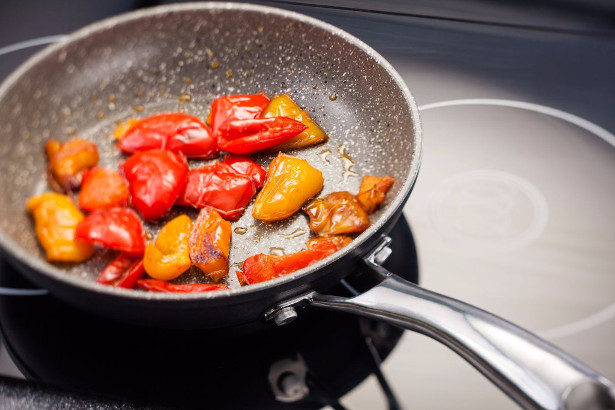 |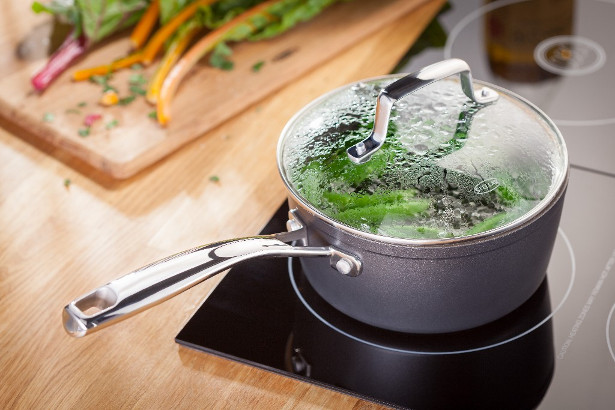 |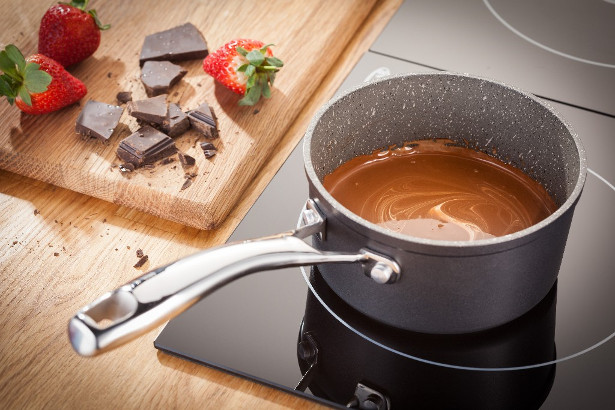 |

Stellar Hob Top Espresso Maker
The new Stellar Hob Top Espresso (SM56) means you can make full bodied espresso no matter what hob you have.
It's well known that Italians make the best coffee, and one of the secrets of their brewing success is a Stove Top Espresso maker. Whilst they may look a little complicated on first impression they are in fact remarkably simple to use.
To create the ultimate Italian espresso is seamless. Boiling water in the base chamber, creates pressure which in turn forces water up through the coffee, to create a cup (or two or three) of beautiful tasting, espresso style coffee in a matter of minutes!
MAKING A VERY DESIRABLE CHRISTMAS GIFT
The eye catching espresso pot, gets its looks from the timeless polished stainless steel and the contrasting phenolic handle – which will stay cool too.
Typical Instore Price £67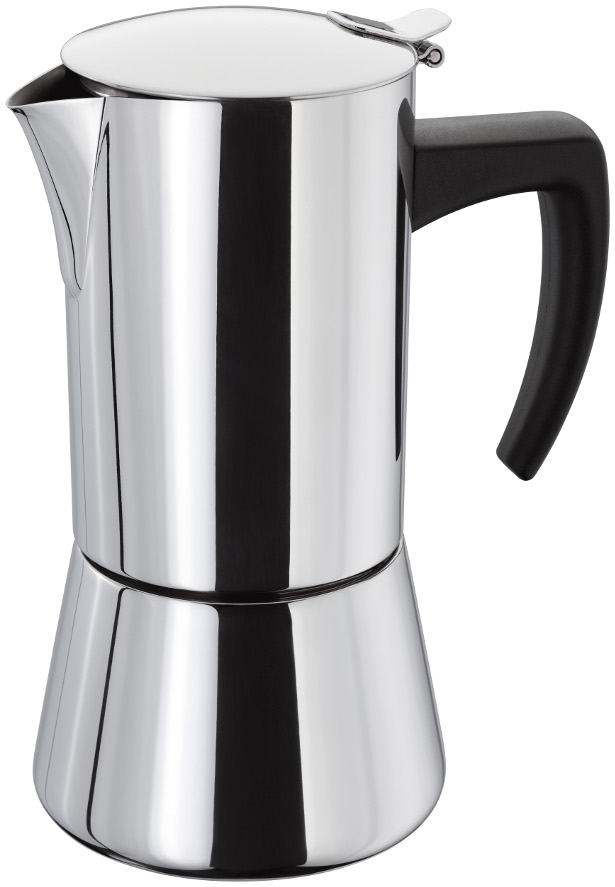 Wally – Clip Bookmark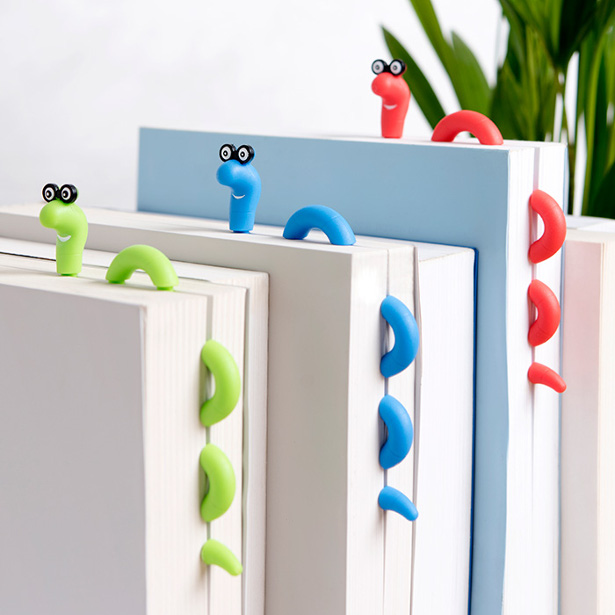 Star Wars™: Jedi Challenges, A New Smartphone-Powered Augmented Reality Experience Launching this Holiday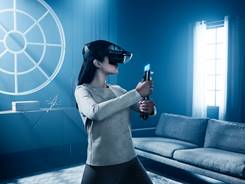 Star Wars experiences brought to life with the Lenovo Mirage™ AR headset, Lightsaber controller, and all-new gameplay content from a galaxy far, far away
Available for Pre-Order Now for £249 at Lenovo™ Online; Compatible with Android™ phones and iPhones®
BERLIN — August 31, 2017: Lenovo (HKSE: 992) (ADR: LNVGY) and Disney today unveiled Star Wars: Jedi Challenges, a new augmented reality Star Wars product that allows fans to experience Star Wars in ways never before possible. Jedi Challenges features a smartphone-powered Lenovo Mirage AR headset, Tracking Beacon, Lightsaber controller, and hours of Star Wars gameplay.2 Jedi Challenges is being unveiled as part of Force Friday II, which celebrates the worldwide launch of new Star Wars products. The product is compatible with both Android phones and iPhones, and will be available this holiday season; it is available for pre-order now for £249 on Lenovo online and at local retailers.1
"With Star Wars: Jedi Challenges, Lenovo and Disney are bringing Star Wars to fans in ways they could previously only imagine," says Jeff Meredith, Senior Vice President and General Manager of Lenovo Consumer PCs and Smart Devices. "Augmented reality has always been an important part of Star Wars, and it's exciting to bring these key moments to life by marrying Lenovo technology with Disney's storytelling."
Players will hone their Jedi talents across a variety of augmented reality-based experiences, each offering multiple levels of deep and immersive gameplay. To guide the player on this journey, Jedi Challenges will introduce an all-new Star Wars character, the Archivist. The Archivist instructs players in the ways of the Force™ and the knowledge of the Jedi. Throughout these challenges, users will train to perfect their lightsaber skills by taking on some of the most menacing villains the dark side has to offer, command armies in combat missions to defeat the Empire, and outwit their opponents in Holochess, all in augmented reality.
Game Features:
Lightsaber Battles. With their very own lightsaber, fans can train against legendary dark side villains like Kylo Ren and Darth Vader.
Strategic Combat. Players marshal the forces of the Republic, Rebel Alliance, and Resistance against the might of the Separatists, Empire, and First Order in epic battles across their living room floors. Players can hone their skills in strategy and tactics as they engage in battles.
Holochess. Perhaps one of the most iconic board games brought to film, Holochess first leapt into moviegoer hearts when it was played on the Millennium Falcon in Star Wars: Episode IV – A New Hope™. It has now been brought to life in Jedi Challenges. Fans can direct their holographic alien pieces across the board, wrestling for territory and control.
"We believe augmented reality will usher in a new era of storytelling and play an important role in the experiences we create for our fans," said Kyle Laughlin, Senior Vice President, Games and Interactive Experiences, Disney Consumer Products and Interactive Media. "With Star Wars: Jedi Challenges, we're bringing together the latest technology and one of the most recognized franchises in the galaxy to fulfil the wishes of anyone who's ever wanted to wield a lightsaber or take on empire forces on the battlefield."
Hardware and technology
Users start by downloading the Star Wars: Jedi Challenges app3 onto their compatible phone and sliding the phone into the tray of the Lenovo Mirage AR headset. Sleek, portable and lightweight, the Lenovo Mirage AR headset will provide full gaming immersion with an optimal level of comfort during gameplay. The headset also comes with a Tracking Beacon, which is placed on the floor and acts as a stable base for the headset's sensors to detect the user's movement during gameplay.
Equipped with two built-in fisheye sensors to provide inside-out positional tracking, the headset allows for free and natural motion for the player to move around as they duel opponents or direct their forces and pieces across the battlefield.
The headset pairs with a collectible-quality Lightsaber controller, modelled after the one wielded by Anakin Skywalker, Luke Skywalker, and Rey. Designed to be a key part of the experience, the Lightsaber acts as a controller and pointer, allowing players to navigate the user interface, with all controls, actions and commands activated with a simple two-button configuration.
Through visible light-tracking technology, the headset's sensors work together to lock onto the position of the Lightsaber controller, allowing players to see a beam form above the "hilt", which they can use to block and interact with the universe in-game. Haptic feedback is activated as players strike or block their opponents, while an inertial measurement unit sends rotational information from the controller to the smartphone to assist the beam in remaining stable mid-swing.
Availability and pricing
In the UK, Star Wars: Jedi Challenges is priced at £249 and will be sold online and at local retailers nationwide starting in November. You are able to pre-order the product from today.
About Lenovo
Lenovo (HKSE: 992) (ADR: LNVGY) is a $43 billion global Fortune 500 company and a leader in providing innovative consumer, commercial, and enterprise technology. Our portfolio of high-quality, secure products and services covers PCs (including the legendary Think and multimode Yoga brands), workstations, servers, storage, smart TVs and a family of mobile products like smartphones (including the Motorola brand), tablets and apps. Join us on LinkedIn, follow us on Facebook or Twitter (@Lenovo) or visit us at www.lenovo.com.
Fill up those stockings with healthy and delictable gifts without breaking the bank , here is a round-up of the best health gifts available for under a tenner.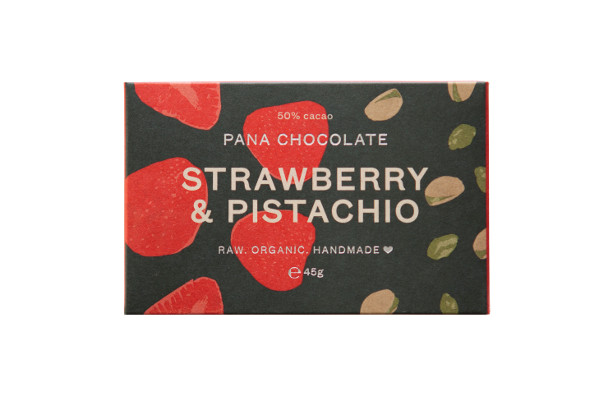 Strawberry and pistachio is Pana Chocolate's latest flavour, it's the perfect treat to indulge in this festive season. Made with 50% raw cacao, strawberry and pistachio pieces. The royal fruit and nut combo make this bar an absolute fruity delight – you'd be nuts not to try it.
Made from vegan, organic ingredients with no refined sugar, and produced using minimal heat (raw).
Stockist: http://www.panachocolate.com/uk/
Price: £3.90 (per bar)
Veloforte's new range of clean and tasty delicious, small-batch, nutrition products created specifically to provide sustained performance for long distance/endurance activities. Forget nasty gels and preservative packed sports drinks, now you can indulge in and reap the benefits of this optimum performance bar.
Currently available in three flavours:
The Classico – Citrus, almonds, honey & spices make The Classico a customer favourite
The Di Bosco – meaning 'from the forest', Di Bosco is ammed fullfull of red berries, strawberries, sour cherries, rosemary, pistachio, lemon and honey
The Ciocco – Crammed with chewy dates, crunchy almonds and enriching cocoa
Price: Pack of 3: £6.99
Available: https://veloforte.cc
Seedball's Christmas Gift Pack is great for anyone who wants to give gardening a go, cares about the environment or wants to encourage bees and butterflies into their garden.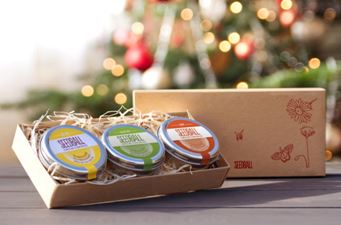 Simply throw the seed balls onto soil or compost in a garden bed or planter, water well and watch them grow.
The Seedball Gift Set comprises three tins packed with different varieties of seeds:
Bee Mix A combination of five native wildflowers that bees can't get enough of. Approved by the RHS as being Perfect for Pollinators the Bee Mix uses flower species that have been recommended by the Bumblebee Conservation Trust such as Birdsfoot Trefoil, Foxglove, Red Clover, Viper's Bugloss and Wild Marjoram. Each tin has 20 seed balls each containing 30 seeds
Salad Mix A collection of tasty frilly salad leaves – cut them and they just keep on growing! The Salad Mix includes Greek Cress, Green Frills Mustard, Red Frills Mustard, Red Russian Kale and Salad Rocket. Start to sprout within 4.-6 weeks of sowing. 20 seed balls each containing Each tin has 20 seedballs each containing 30 seeds.
Poppy Mix The common poppy is one of the first wildflowers to colonise disturbed ground and is a hugely popular plant with its bright red petals and black centre. A great gift for a bit of guerrilla gardening as they will pretty much grow wherever they are scattered. Each tin has 20 seed balls each containing 100 seeds.
Made from clay, peat-free compost, seeds and chilli powder, seed balls have their own mini ecosystem, protecting seeds from birds, ants and slugs and giving them the nutrition they need to get a head start and germinate easily.
The Seedball Christmas Gift Pack retails for £18.99 or tins can be bought individually for £5.99
Information on the complete Seedball wildflower and edible range and stockists is available at https://www.seedball.co.uk/
Editors Notes:
Seedball has scooped two awards this year – Best New Retail Product (Garden Retail Awards) and Eco Friendly Gift of the Year (Giftware Association)
Created by founders and conservation scientists Dr Ana Attlee and Dr Emily Lambert seed balls are made from a unique blend of seed, clay (to protect the seed from ants, mice, birds etc.) peat free compost (to give seeds a boost) and chilli powder (an extra predator deterrent). This ancient technique of seed propagation provides all the nutrition and protection that a seed requires for its early growth.
Seedball tin packaging is manufactured by the last tin maker in London and powered with the help of solar power.Tin is also highly recyclable and reusable – and if customers send back their empty tins Seedball will re-fill them for free.
All seed ball mis-shapes are donated to school or community projects.
Every product sold by The Organic Gardening Catalogue helps support the gardening charity, Garden Organic. All products can be ordered online at www.organiccatalogue.com
Natural Christmas
Herb & Chilli Wreath – £34.99
Made in the UK, with home grown bay, rosemary and chillies, this stunning Herb & Chilli Wreath is a beautiful addition to your Christmas decorations and makes the perfect gift for friends and family. And … once the festive season is over, the herbs and chillies can be dried and used for cooking throughout the year to come.
Vegan Friendly
Handmade Vegan Soap – Lavender and Rose – £3.95
Lavender and Rose is a smooth soap that looks great, leaves the skin feeling silky smooth while gently massaging the mind thanks to the soothing effects of the Lavender and Rose aroma. Handmade in the UK by the Warwickshire Soap Company, these soaps are free from animal products and animal testing which makes them vegan friendly. There are no additives, detergents, foaming agents, preservatives, parabens or sulphates. Also available in Green Tea, Cinnamon and Lime fragrance and a fragrance free Shea Sensitivity for delicate skin. Approx 95g per bar.
Eco Gifts
Recycled Clock and Thermometer £24.95 – This combination clock/thermometer is made from black, bonded recycled paper giving it a solid, robust, slate-like look and feel and is designed to be completely weatherproof. It's the perfect gift for any environmentally conscious gardener and the clean, high contrast design makes it easy to read from the far end of the garden! Batteries not included. Dimensions: 26cm x 17cm.
Recycled Eco Vegetable Labels £11.95 – Pre-printed with popular vegetable names – Carrots, Onions, Cabbage, Tomatoes, Courgette, Potatoes, Peas, Lettuce, Peppers, Cucumber, Beans, Cauliflower – these labels are made from recycled plastic plant pots. The material is incredibly durable and long lasting with an attractive finish that resembles slate. Twelve labels, size 150cm x 22cm.
Wooden Garden Gadgets
All FSC wood, from left to right …
Wooden Seed Trays £13.45 – Traditional pine seed trays to take the best care of seedlings. Wash with water and air-dry between uses. Nesting set of two small trays and one large tray, slatted for drainage. Small trays: 22.5cm x 17.5cm x 7cm, Large tray: 38.5cm x 24.5cm x 8cm.
Wooden Garden Line £11.95 – This great classic garden gadget, comprising wooden pegs and green twine, helps you keep sowing and planting in tidy rows. You can also mark out boundaries and beds up to 20m.
Seed Rule £5.95 – A handy sized ruler made from beech with seed sowing holes, Lay it on the soil along the row to plant and use the holes to evenly space seeds. Graduations measured in metric and imperial. Printed along the ruler is a guide to the spacing distances for different vegetables. Length 33cm (also available in 1m length, £18.95)
Urban Fruit Growing
The Compact Fruit Garden – £29.99
The Compact Fruit Garden contains a selection of 12 organic fruit plants and a growing guide to help you get the most from your plants, even if you have no growing experience. Fruit can be grown in good sized containers, raised beds or a vegetable patch. The Compact Fruit Garden pack includes: 1 x Redcurrant bush, 1 x Blackcurrant bush, 1 x Gooseberry bush, 4 x Raspberry canes, 4 x Strawberry runners, 1 x Rhubarb crown
PRINGLES LIMITED EDITON FLAVOURS ARE BACK!
THIS YEAR'S ALTERNATIVE CHRISTMAS STOCKING FILLER

Pringles gift wraps chips and creates 'Pigs in Blankets' and 'Xmas Turkey' for super fans this festive season
Couldn't imagine Christmas without 'Xmas turkey' or craving a 'Pigs in blankets' fix? Well fear not, as the Pringles' festive range returns for another year this winter.
And to ensure our favourite Christmas snacks sit firmly on Santa's wish lists – Pringles have now introduced gift wrapped cans for the perfect stocking filler.
Each limited edition can will feature a festive wraparound and a gift tag to personalise, making it a great gift for a Pringles super fan.
Crisp lovers will also be able to purchase the gift wrap design across some of Pringles' most iconic flavours, including Original, Sour Cream and Onion, Salt & Vinegar and Texas BBQ Sauce.
The seasonal flavours are a definite way to get the Christmas feeling going, so make sure to grab your can while you can.
Available in all major supermarkets from October. RRP £2.79*. Prices vary instore.
Lenovo™ Connects Consumers with Powerful Reality of Today's New Smart Devices
Computing gets more personal with smartphones, laptops, smart assistants and reality-defying headsets

Experience augmented and virtual reality like never before with Star Wars content from Disney and gaming from Microsoft on the Lenovo Mirage™ AR and Lenovo Explorer headsets
Meet the new moto x4 and experience Amazon Alexa without even having to unlock it first
Combine the portability and convenience of a tablet PC with the benefits of a personal assistant in one useful device, the Tab 4 Home Assistant
Watch the laptop transform with Yoga™ 920's intelligent technologies, including active pen support, Cortana® voice recognition enhanced with far field mics and biometric authentication
BERLIN — Aug. 31, 2017: Lenovo announced five new smart devices that unlock the power and potential of intelligent technology today – using artificial intelligence (AI), unleashing smart features and deploying augmented (AR) and virtual reality (VR). With their affordable prices, these devices make transformative technology accessible to mainstream consumers and challenge the conventions of traditional category boundaries. The Lenovo Mirage AR headset, Explorer Mixed Reality headset, Moto X smartphone, Tab 4 Home Assistant and Yoga 920 convertible with special edition models bring you an unmatched number of ways to enjoy a more personalized computing experience. Additionally, the new 12-inch Yoga 720 convertible, Miix 520 detachable, both running Windows 10® and ThinkVision P27u monitor extend the Lenovo line of PC-related devices for even more choice.
Star Wars: Jedi Challenges
Check full details here.
Experience Mixed Reality – Lenovo Explorer
Our open approach to partnerships and building new experiences blending devices and trailblazing content makes us different from other vendors, and we think this approach leads to better, game-changing experience. Together with Microsoft, we're building a different type of VR world with the Lenovo Explorer Mixed Reality headset with more than 100 VR-ready titles. We designed Lenovo Explorer as a natural, affordable extension of your PC: You can access Microsoft Office suite, browse online or watch shows in a virtual home office environment, play virtual reality (VR) games, explore and discover through holo-tours, and enhance the video-watching experience via 3D, 360-degree and 4K videos. Set it up in just minutes by connecting a cable to your PC.
The Voice Service Goes Expressly Mobile – the New moto x4
Time to say 'hello moto X' once again. The fourth generation moto X has a smarter camera that goes beyond capturing photos. The Landmark Detection feature makes the moto x4 camera your eye to the world – just point the lens at an object, and it will ask if you want to learn about what you're seeing. Or, spice up your selfies with the Augmented Reality (AR) feature, which lets you add a layer of animations to your photos or videos. The newest moto x4 is also the first of Motorola's smartphones to feature Amazon Alexa, giving you more options when choosing a mobile digital assistant1. Experience Amazon Alexa integrated right into moto x4 – without even having to unlock it first. Now, whether you're in a hotel, a friend's house or simply out and about, the features and benefits of Alexa are always with you. The new moto x4: transforming smartphone intelligence.
Transform Your Tablet – Lenovo Home Assistant Pack
Alexa makes other devices smarter too, and we're bringing it first to our tablets. The family-focused Tab 4 Series just got even more versatile thanks to the Alexa-powered Home Assistant Pack. Use your voice to get news, the weather or your calendar, and see it all on the Tab 4's display. Do even more with just your voice, using it to shop online, listen to a song or control your smart home. You can find what you're searching for using the tablet's on-screen display cards on its 10-inch or 8-inch screen. All you need to do is ask. The Home Assistant Pack equips the Tab 4 with the "Home Assistant" app, a powerful three-watt speaker and far-field voice detection with two mics so you can talk to search and hear your results from up to three meters from any direction. To experience this level of personalization, insert your Tab 4 into the Home Assistant Pack, watch your screen switch to the Home Assistant Interface, and you're ready to go. And at just 320 grams, this lightweight tablet goes anywhere you do. And with the optional Kid's Pack and Productivity Pack, the Tab 4 now lets you do a lot more, with one device. Besides offering the option to transform into a smart assistant, the Tab 4 also offers a Kid's Pack for a 2-in-1 and a kid's tablet and Productivity Pack to do more.
Personalizing the PC with Pen, Voice & Biometrics on Yoga 920
No longer does the PC stand for personal computing, characterized by interaction happening in one-way exchange from person to device. Now PC means personalized computing, and AI learning makes it contextually aware of where you are. With this ability, your device can anticipate your needs and interact with you in a variety of ways. The Yoga 920 convertible furthers the journey to a smarter laptop with new smart pen functionality, voice recognition from a distance2, mixed reality options3, biometric security with Windows Hello, and other tools.
Because many of us still want a keyboard or pen for creating, Yoga 920 offers an optional Lenovo Active Pen 2 great for Windows Ink™ that has 4,096 levels of pen sensitivity for drawing and making notes with no discernible lag. Additionally, voice recognition, a hallmark technology of smartphones and smart speakers, comes to the Yoga 920 with Cortana. Now it recognizes voice commands in standby mode and from up to 4 meters away2 so you can add items to a shopping list, play music, check the traffic, send a short email, track packages and much more. Cortana even uses AI to learn from its owners, so the Yoga 920 grows smarter over time. It fuses power, such as up to an 8th Generation Intel® Core™ i7 processor, Windows® 10 OS and dazzling visuals with a nearly bezel-less 4K IPS touchscreen in a 13.9-inch frame.
Weighing in at just 1.37 kg (3.02 lbs), the four-mode convertible flexes 360° from a laptop into a tablet. Additionally, Yoga 920 comes in limited edition Gorilla® Glass cover designs: Yoga 920 Vibes featuring a "visual vibration" design, Star Wars Special Edition Yoga 920 Rebel Alliance and Star Wars Special Edition Yoga 920 Galactic Empire4.
For those who want to see their laptop's content on a larger screen, they can pair it with the new ThinkVision P27u monitor. It has a 4K borderless display, professional-grade color accuracy and fast response times, with the convenience of USB Type-C connections and the flexibility of a full function stand supporting an optional sound bar.
Additionally, we're launching the 12-inch Yoga 720, our most portable and compact Yoga 720 model yet at 0.62 inches thin and 2.53 pounds. It comes equipped with optional Active Pen, fingerprint reader and Cortana digital assistant. And the detachable Miix 520 with Windows 10 gives mobile users intuitive ways to create content or immerse in entertainment with Lenovo digital pen, optional WorldView camera for 3D imaging.
Pricing and Availability
Pricing and availability varies based on country. Check http://news.lenovo.com/IFA2017 for details.
1 Amazon Alexa integration is available in markets where Amazon has Alexa, including the U.S., Germany and UK.
2 Cortana with far-field voice-recognition technology supports up to 4 meters away and in standby mode, requires Windows 10 Fall Creators Update which will automatically update automatically when it is available.
3 Mixed reality requires Windows 10 Fall Creators Update which will automatically update when it is available. Also requires purchase of a Lenovo Explorer immersive headset for Windows Mixed Reality and Type-C to HDMI adapter.
4 Cover designs and color options may vary by geography and may only be available in selected markets.
About Lenovo
Lenovo (HKSE: 992) (ADR: LNVGY) is a US$43 billion global Fortune 500 company and a leader in providing innovative consumer, commercial, and enterprise technology. Our portfolio of high-quality, secure products and services covers PCs (including the legendary Think and multimode Yoga brands), workstations, servers, storage, smart TVs and a family of mobile products like smartphones (including the Motorola brand), tablets and apps. Join us on LinkedIn, follow us on Facebook or Twitter (@Lenovo) or visit us at www.lenovo.com
Top sellers for Christmas 2017

Treat a loved one to a sophisticated Champagne Cinema evening for two at the 5* Luxury Courthouse Hotel in London. For just £36.25, you can choose your own film screening at the capital's biggest private cinema. Current offer will save you 25%. Link
Alternatively, satisfy a thrill-seeker with an indoor skydiving taster at Bodyflight for two for just £39, saving you 50%. Link
Learn how to handle a shotgun with lastminute.com's fantastic Clay Shooting Experience with Seasonal Refreshments for just £79 for two people saving you 50%. Link
On a budget? Gifts under £50
Indulge in a Pan-Asian twist on quintessential English tradition with Afternoon Tea for Two at Gilgamesh in London's Camden Market. Free flowing prosecco is included in the price of £34, saving you a total of 52%. Link
If you're looking for a night of laughter and some quality comedy acts, check out the Comedy Night for Two experience. The evening is sure to be a giggle and is currently on 2 for 1 at just £15 for two people. Link
Does a friend or family consider themselves a wine connoisseur? The Cheese and Wine Tasting for Two in London is the perfect gift experience for just £24 for two people, a saving of 66%. Link
Gifts for her
For a relaxed, pampering girls weekend, why not treat your mum or daughter to a Reviver Pamper Day for Two with Virgin Active. The tailored spa day at just £69 includes a 40-minute treatment of choice, and currently saves 50%. Link
Or perhaps experience the stylish dining at Harrods with the Cream Tea for Two for £33.50. Link
Gifts for him
Do you have a rugby fanatic in your family? lastminute.com's Twickenham Stadium Tour is the ultimate rugby experience behind the scenes at the famous stadium for just £40 for two. Link
Or maybe they've always had an obsession with planes? The Land Away Double Flying Lesson will let them take to the skies and experience the buzz of flying in a private aircraft for £139 for the day, saving 44%. Link
Out of the box offers
For the chocoholic, the Original Chocolate Making Workshop will see you and a sweet-toothed friend learning about the history of chocolate while trying your hand at making your own. £63.70 for 2 people saving 35%. Link
For a truly out of the ordinary experience, race against family and friends like never before at Diggerland, where you can try your hand at JCB Dumper Truck Racing for £48pp. Link
Or perhaps gift a helicopter flying lesson with the Hands on Hover Challenge – they will test their abilities to fly, navigate and observe in the ultimate helicopter trial for just £99, saving 50%. Link
Brand new for 2017
For the budding Instagrammer, give a 50s inspired Vintage Makeover and Photoshoot for just £20. Offer includes a £50 voucher to use towards souvenirs of your 1950s pin-up transformation, and also saves 89%. Link
Or treat someone to a delicious three course meal with mocktails, while supporting an important charity at The Clink Restaurant, for just £80 for two people. Link
Looking for some more inspiration? Visit the lastminute.com website where you'll find some amazing deals on gifts, with something to suit everyone this Christmas: www.lastminute.com/deals/christmas-gift-ideas.html

JUST THE TICKET THIS CHRISTMAS: THE EMMERDALE STUDIO EXPERIENCE GIFT VOUCHER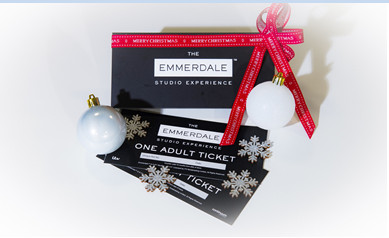 This Christmas the Emmerdale Studio Experience Gift Voucher offers the ideal present for any soap and TV fanatic with tickets to the popular indoor Yorkshire attraction.
Surprise loved ones with a Gift Voucher to the former Emmerdale filming studios where they'll become immersed in replica sets and storylines, see authentic props and costumes, a breath-taking quarter sized model village and hear all the stories and secrets from the studio floor from their tour guide.
Plus, why not treat the entire family to an early Christmas present with a trip to the Studios where you can experience some festive cheer on set ahead of the big day… visit www.emmerdalestudioexperience.co.uk to find out what's on over the festive season.
Tickets and Gift Vouchers to the Emmerdale Studio Experience are priced from £21 and are on sale now at www.emmerdalestudioexperience.co.uk
The brand new range of Star Wars colour changing, cool to touch Illumi-mates from Spearmark.
​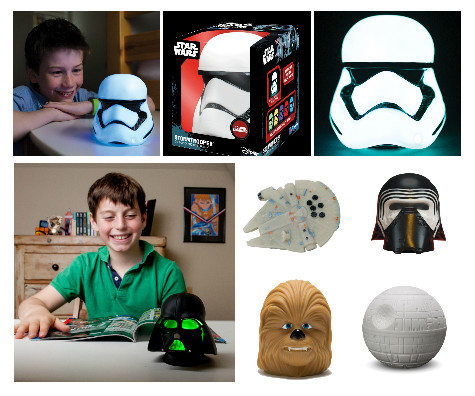 Leading the line-up is a brand new Storm Trooper which will hit shelves just as The Last Jedi is released into cinemas on December 15th. A perfect replica of the Storm Troopers seen in the new movie, it's bound to be top of the gift list for die hard Star Wars fans! Other choices in the range include: Millenium Falcon, Chewbacca, Kylo-Ren or Darth Vader to cast a moody glow across the bedroom.
Got a tech-enthusiast in your life?
Choose the diskAshur range of Ultra-Secure portable HDDs and SSDs


Ultra-secure iStorage diskAshur² is the latest gadget to have: Super speed USB 3.1, PIN authenticated, hardware encrypted portable data storage drives with unique EDGE™ technology.
(London, Sept 2017), Have you got a 'tech-enthusiast' in your life and are always wondering what to get them on special occasions? When they always want the latest devices and with 'state of the art' James Bond type features, look no further than iStorage and their new diskAshur range of colourful hard drives and solid state drives – perfect for storing family and work documents without the fear of the data getting lost or stolen!
iStorage, the award winning and trusted global leader of PIN authenticated, hardware encrypted portable data storage devices, launches their new range of USB 3.1 the diskAshur² hard drive and diskAshur² solid state drives all of which are designed, developed and assembled in the UK.
Featuring Enhanced Dual Generating Encryption (EDGE) technology making them THE most secure data storage drives available on the market – super spy like!
EDGE™ Security Features:
One of the unique and underlying security features of the GDPR compliant diskAshur² hard drive and diskAshur² SSD is the dedicated hardware based secure microprocessor (Common Criteria EAL4+ ready), which employs built-in physical protection mechanisms designed to defend against external tamper, bypass laser attacks and fault injections. Essentially the drives feature technology that encrypts both the data and the encryption key, giving you confidence that private information is secure and protected.
So in short, without the PIN, there's no way in! and you can't get more 'James Bond-esque' than this!
Ideal for users looking for an easy to use secure solution for storing all their data, elegantly designed and available in 4 striking colours (Phantom Black, Ocean Blue, Fiery Red and Racing Green) meaning there's plenty of technological features to get to grips with. Plus with the HDD available in capacity options from 128GB to 5TB, there will be space for all the family.
(continued on next page..)
The science bit:
With software free set up and operation, the diskAshur² HDD and diskAshur² SSD is platform/device independent meaning it works across all operating systems including all versions of MS Windows, macOS, Linux, Android, Chrome, Thin Clients, Zero Clients and embedded systems.
In fact, the drives will work on any device with a USB port!
Additionally, with an ultra smooth fascia that doubles up as shock-absorbers, the drives being water and dust resistant (IP 56 certified) and supplied with a stylish and sturdy travel case, the iconic contemporary design also features an integrated cable which can be conveniently stored away when not in use.
In addition to EDGE™ technology, the following common features are included:
* Brute Force Hack Defence Mechanism – Intelligently programmed to protect against all forms of Brute Force Attacks. Upon the 15th consecutive incorrect PIN entry, the diskAshur drive assumes it is being attacked and will delete the encryption key and lock itself, rendering all data previously stored on the drive as lost forever. At this point the drive can be reset to factory default settings and redeployed.
* Self Destruct Feature: Users can pre-program the diskAshur drives with a unique Self Destruct PIN which, once entered, instantly deletes the encryption key rendering all data previously stored on the drive as lost forever.
* Unattended Auto-Lock Feature: Set the drive to automatically lock after a pre-determined amount of time where the drive has not been used.
* Wear Resistant Epoxy Coated Keypad: Designed with protection in mind, the diskAshur range offer a wear resistant epoxy coated keypad which hides key usage to avoid tipping off a potential hacker to commonly used keys.
For more information on iStorage or to find out how the iStorage EDGE range of diskAshur² HDD and, diskAshur² SSD can help protect your family's confidential data, please visit www.istorage-uk.com or contact +44 (0) 20 8991 6260.
Christmas Shopping Made Easy for Horseracing Fans!

Christmas shopping for horse lovers and racing fans just got a lot easier thanks to a great range of gift ideas now available online or in the shop at the National Heritage Centre at Palace House Newmarket. Please read pages 2 and 3 for details of bespoke products from the online shop. More details of products from the Palace House Shop are available on request.
GIFTS FOR HIM
Bespoke Palace House 'Golf' Umbrella
This large charcoal grey umbrella has a trim of horses galloping around its outside edge and when it is opened it reveals a bright orange interior this time scattered with dark grey horses in an all over repeat pattern. The horse is taken from a drawing by equestrian artist Michelle McCullagh called 'At full stretch' which is also available as a limited edition print each of which is numbered and signed by the artist.
Price: £45.00
Link: https://www.palacehousenewmarket.co.uk/palace-house-golf-umbrella.html
Stubbs Anatomical Drawing Cufflinks
The inspiration for these silver cufflinks are the anatomical drawings published in 1766 by George Stubbs which established Stubbs reputation as our finest equine artist depicting horses in a highly accurate way not previously seen. These cufflinks depict a horse moving toward and away from the viewer. They are set in a silver frame and post and come in a ridged swing lid gift box.
Price: £35.00
Link: https://www.palacehousenewmarket.co.uk/stubbs-anatomical-drawing-cufflinks.html
Deep Red and Gold Tie
Made exclusively for Palace House by Fox and Chave this 100% silk tie features a horse and jockey repeat pattern design based on a drawing by equestrian artist Michelle McCullagh commissioned by the Heritage Centre.
Elegant and understated in deep red with a gold horse and jockey emblem this is the first in a collection of silk ties to be sold exclusively by Palace House.
Price: £35.00
Link: https://www.palacehousenewmarket.co.uk/deep-red-and-gold-tie.html
Bookies Ticket Deckchair
Before the days of computers when you placed a bet with a bookie this is the type of ticket you would receive and the details of your bet would be written in a large leather journal together with the number on the ticket and many featured pictures of the bookmaker in question our favourites are Deafy and Lew and Henry! Handmade in England for Palace House these deckchairs are made from sustainable durable hardwood with the PEFC accreditation and hardwearing no-rot acrylic 'canvas ' sling.
Price: £109.00
Link: https://www.palacehousenewmarket.co.uk/bookies-ticket-deckchair. html
GIFTS FOR HER
Portraits of Jockeys Silk Scarf
Made exclusively for Palace House by Fox and Chave this deep rich coloured pure silk scarf shows the portraits of 16 famous 19th century jockeys in their racing silks painted by Harry Hall a famous equestrian artist much in demand at that time. Under each portrait is a name of the rider which latterly have been found to be incorrect so which jockey is which?
90cm x 90cm 100 % Crepe de chine
Hand stitched rolled edges
Price: £66.50
Link: https://www.palacehousenewmarket.co.uk/portraits-of-jockeys-silk-scarf.html
Large zip cosmetic bag
Handmade in Lincolnshire by Hill House Design using the lovely Derby linen fabric this Large zip cosmetic bag is lined in waterproof material – a perfect travel bag for your toiletries and of course they make a delightful gift.
Price: £28.75
Link: https://www.palacehousenewmarket.co.uk/large-zip-cosmetic-bag.html
The Stubbs umbrella
While the outside of this umbrella is dark grey and inconspicuous a surprise lies inside when opened it reveals the painting of a famous racehorse called Conductor with his jockey which was painted in 1773 by George Stubbs the finest of all equestrian artists which now hangs in the National Horseracing Museum Collection in Newmarket.
Price: £40.00
Link: https://www.palacehousenewmarket.co.uk/the-stubbs-umbrella.html
Palace House Notepad (Gold)
Notepad with a racehorse illustration by renowned equestrian artist Michelle McCullagh. The notepad is hardback with lined paper. Designed exclusively for Palace House. Also available in gold, red and black.
Price: £5.95
Link: https://www.palacehousenewmarket.co.uk/palace-house-notepad-gold.html
For more information please contact Ami Cosgrave
01638 667314
Ami.cosgrave@nhrm.co.uk
www.palacehousenewmarket.co.uk
About Palace House Newmarket
Opening Hours: 10am – 5pm daily
General Admission: £12.00
Children (5-16 years): £7.00
Family (2 adults and 4 children): £35.00
All tickets can be upgraded to an annual pass for a small additional fee.
On 3rd November 2016 Her Majesty the Queen opened the new National Heritage Centre for Horseracing & Sporting Art. Situated in the remaining elements of Charles II's sporting palace and stables it spans five acres in the heart of Newmarket and comprises three complementary attractions: a museum, art gallery and live horses. Throughout the museum the history of horseracing is explained using the latest interactive technologies. A special focus on science illustrated why the thoroughbred has become such an elite athlete, and the racehorse simulator allows you to experience the thrill of riding down the July Course straight. The Packard Galleries display a stunning collection of sporting art from 17th – 21st century, and you will meet some old equine racing heroes, who are stabled in the flagship yard for Retraining of Racehorses charity. There is a fantastic gift shop and The Tack Room restaurant serves food from 8am – 9pm. To find out more visit www.palacehousenewmarket.co.uk
It's game on this Christmas with 2K
This year it's money in the bank as you slam dunk your family's Christmas gifts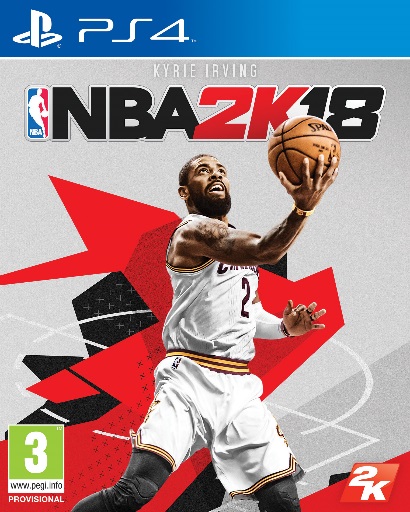 London, UK – September, 2017 – 2K has you covered this Christmas with their flagship videogame titles NBA® 2K18 and WWE® 2K18. Whether it's wrestling over the remote or being coached by Mum on the British Monarchy, the gaming giant has the solution to all of your Christmas conundrums.
NBA-2K18-PS4-FOB-ENGNBA® 2K18 – The ball's in your court this Christmas
The highest rated annual sports title of this console generation is back with NBA 2K18, continuing the franchise's tradition as the gold standard of basketball simulation with unrivalled realism and true NBA gameplay.
Shape your MyPLAYER and write your own narrative in an all-new open neighborhood setting and much more in the perfect game to jump shot your way through Christmas.
Developed by Visual Concepts, NBA 2K18, rated PEGI 3, is available on PlayStation®4 and PlayStation®3 computer entertainment system, Xbox One, XBOX360, Windows and Switch from September 15, 2017. The game is fronted by the NBA legend, Kyrie Irving – a.k.a The Ankletaker.
Preferred stockist: GAME stores
RRP: PS4 & Xbox One £49.99 Standard Edition, £84.99 Legend Edition
WWE 2K18 – Be Like No-One this Christmas
Bored of family guests that outstay their welcome? Fed up of listening to your Dad question what you're doing with your life? Want to take out your frustration but can't be bothered to leave the sofa? WWE 2K18, the forthcoming release in the biggest video game franchise in WWE history, is here to let you lay the SmackDown on all those Christmas annoyances.
Packed with new game modes, additional match types and even deeper creation capability, the latest iteration of the flagship WWE video game franchise promises to bring you closer to the ring ever before . You'll be able to enjoy hard-hitting action, stunning graphics, drama and excitement alongside everything you've come to love from WWE 2K.
Available on PlayStation®4 computer entertainment system, Xbox One and Switch, the game is fronted by Seth Rollins, the former WWE Champion, United States Champion, WWE Tag Team Champion and "Mr. Money in the Bank®.
Developed collaboratively by Yuke's and Visual Concepts, a 2K studio, WWE 2K18 is provisionally rated PEGI 16.
Preferred stockist: Amazon.co.uk
RRP: PS4 & Xbox One £49.99 Standard Edition

For festive cheer that makes a real difference, pick up a pack of Christmas cards selected and signed by Forces sweetheart, Dame Vera Lynn, for SSAFA, the Armed Forces charity.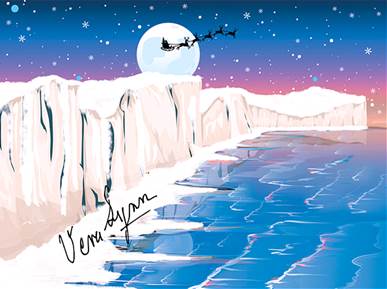 The cards cost £5.50 for a pack of 10, and all profits go towards helping members of the Armed Forces family in need.
Cards can be purchased from the online SSAFA shop – www.ssafastore.org.uk/shop/product/2
SSAFA, the Armed Forces charity provides vital support to serving personnel, veterans and their families when in need.
oficinainglesa.com
The Trafalgar desk is shown in Oak wood with a Distressed Honey finish. The Trafalgar desk has eight drawers, two under the desk top and three in each pedestal side. There are two pull out trays – one in each side – and two concealed doors as you can see in the additional image attached.
Handcrafted in cherry wood, oak, mahogany or painted.
Hand painted in an extensive range of wood finishes.
Available with any assortment of drawers and / or filing cabinets.
Cable management available on request.
Can be made as a partners desk with drawers in each side.
Table top in any material including wood, marble and leather.
Full bespoke service available.
Dimensions
– W 185cm x D 90cm x H 78cm
– W 72.8″ x D 35.4″ x H 30.7″


Francesca Mondini is a restorer and a lover of Ebony. She has created many hand made pieces of art in the wood.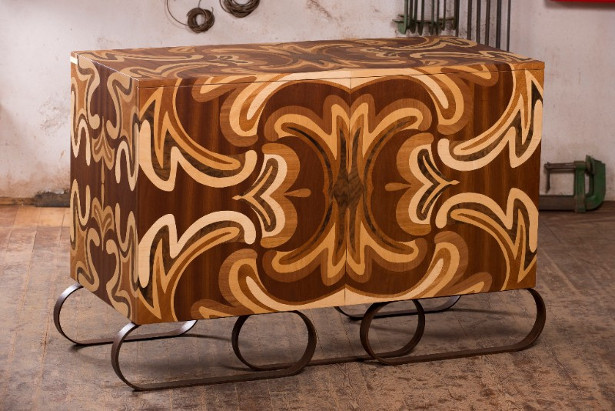 The ordinality of her inlay work is original, elegant and hypnotic. Her skills mean that her work makes a big visual impact. In her workplace she has created uniques personal pieces, ranging from boxes for cigar, jewellery and watches.
Highland whisky distillery
The Legacy Gift Pack (RRP £34.99).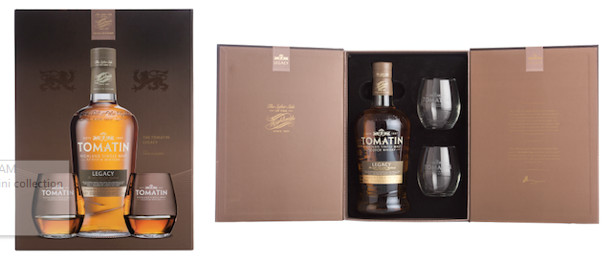 The pack comes with two branded Tomatin glasses, as well as a bottle of the award winning Legacy, matured in a combination of Bourbon barrels and Virgin Oak casks which bring a light sweetness.
Legacy boasts aromas of vanilla, marshmallow, pineapple and lemon. On the palate, gentle flavours of candy, pine, lemon sherbet, apples and sponge cake emerge ahead of a light, clean finish. Perfect for those after a light, post-Christmas meal winter warmer!
The pack is available in the UK & Europe and is available from selected retailers.