NEW BEROCCA BLACKCURRANT HELPS YOU FEEL LIKE YOU BUT ON A REALLY GOOD DAY!
Start your morning with a burst of blackcurrant fizz and put tiredness to bed!*

If you are one of the 2 in 3 UK adults who cite tiredness as their number one health concern1 then look no further than the latest addition to the Berocca range – Berocca Blackcurrant – designed to help you feel energised** so you can make the most of every day, even when life gets busy.
Packed full of 8 B vitamins including vitamins B1 and B2 which work with your body to release your natural energy, Berocca Blackcurrant offers the same great benefits as the original, helping you:
– Reduce tiredness*
– Release energy**
– Support mental performance***
Over half (52%) of UK adults admit they cancel or avoid social engagements due to feeling too tired, meaning many miss out or say no to trying new experiences (42%), meeting new people (35%) and spending time with friends and family (28%).2
Around the same number (57%) also say if they had more energy, they would accept up to three more social occasions every week.
So to help you get your day off to the best start so you can say yes to enjoying life, try a deliciously, fruity blackcurrant Berocca. Simply drop one effervescent tablet into water to make a refreshing morning drink and reveal a new energised you.**
Berocca Blackcurrant is available in tablet packs of 15 (RRP £4.85) from pharmacies and supermarkets nationwide including Boots, Tesco and Amazon. Berocca is also available in Orange, Mango and Mixed Berry flavours. Berocca is free from caffeine, sugar and artificial stimulants and contains only 7 calories.
For more information on the full Berocca product range, please visit www.berocca.co.uk. Find us on Twitter (@BeroccaUK) and Facebook (@Berocca) #YouButOnAReallyGoodDay.
Rise Art is a curated online gallery where anyone can easily discover and own extraordinary contemporary art from around the world.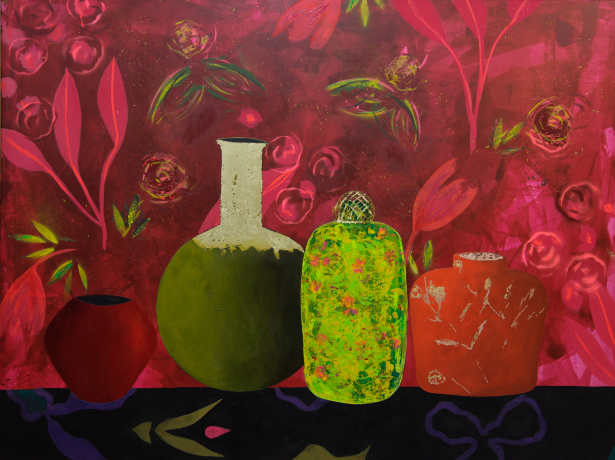 It was born out of a belief that there was an easier way for people interested in contemporary art to discover works they loved – simply, online and without the fear or intimidation that usually goes along with buying art.
Every artwork on the site is chosen by Rise Art's team of experts, so you can explore hundreds of artists in every style and budget knowing that each of them have the Rise Art seal of approval. Not sure what it is you're looking for? Rise Art's curators will help you find whatever that might be, with a free one-on-one service offering advice from the artists to watch, how to compliment your décor, what piece is a great gift or simply to help discover the artworks you will love. Rise Art also uses AI technology and is set to launch a personality match-maker service early next year to match customers to their perfect piece of artwork and make the process of choosing art as streamlined and simple as possible.
Rise Art also offers a 'try-before-you-buy' art rental option so that you can road test artworks in your home for a month or more, and if you don't like it, you can send it right back. Combined with framing services, free no-hassle returns and advanced technology, discovering exceptional art, from the latest up and comers to established artists, really is that easy.
Lorna Jane Launches New Digital Flagship Store For Canadian Market LornaJane.ca
Online Orders To Be Fulfilled Direct From Canadian Head Office In Vancouver, B.C.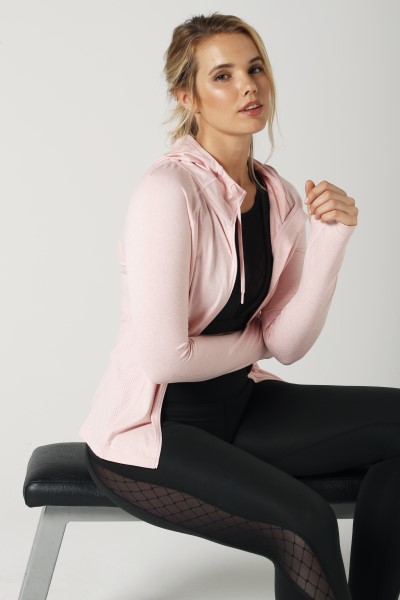 December 18, 2017 (Vancouver, BC) – Australia's iconic award-winning technical fashion brand, Lorna Jane, announced the launch of their new digital flagship store lornajane.ca dedicated to the Canadian market, with orders fulfilled direct from Canadian head office in Vancouver, British Columbia.
Lorna Jane was sending thousands of orders a month to Canada of their superior performance technical fashion pieces, including sports bras, tanks and complete coverage tights from their Australian digital flagship store, with the increasing demand demonstrating a major opportunity in the market.
Canadian customers will experience improved and express delivery times from within Canada and have access to bespoke collections dedicated the Canadian climate. All orders over $100 with a delivery location to Canada will receive complimentary free shipping.
Founder of activewear and technical fashion brand Lorna Jane, Lorna Jane Clarkson said, "It's exciting! We are on a mission to empower every woman to live a life she loves and reach her full potential through Active Living and can't wait to further inspire the women of Canada with the daily practice of Move, Nourish and Believe."
As the innovators and inventors of the activewear category, Lorna Jane believes it can increase their position in the Canadian market and dominate the industry as it has done in Australia for the past 28 years.
Lorna Jane is available to buy in stores in Vancouver and Toronto, in 45 Sport Chek retail locations across Canada, online at sportchek.ca and online at lornajane.ca
Join the conversation!
#movenourishbelieve
#lornajanecanada
Facebook: @lornajaneactivecanada
Twitter: @LornaJaneActive
Instagram: @lornajaneactive
Two ladies in the USA are using handsome men from across their country to help spread the
#AdoptDontShop message, when it comes to companion animals.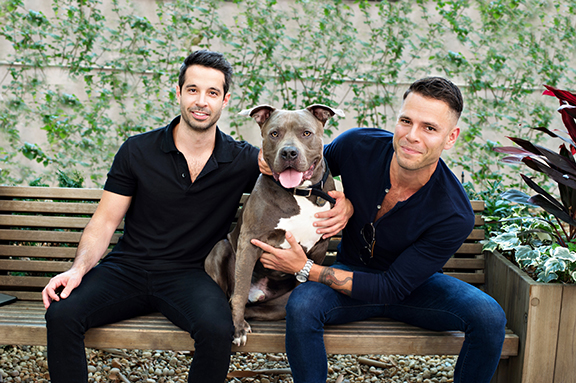 The 2018 Tails of RescueMen USA charity calendar features regular blokes who have
rescued, adopted, or fostered their own dog or cat. Handsome photos are posted beside the true, often heart-wrenching stories
of how the two (or three, or more) came to find each other.
In the US, over 4 million shelter dogs and cats are euthanized annually, and the RescueMen campaign works to bring that number way down.
"Humans domesticated dogs thousands of years ago, and it remains our responsibility to care for them," says co-founder and actor, Felicia Greenfield. "We have so over-bred them, they're being treated as disposable which they most definitely are not. You'll often find that the love and gratitude exuded by a rescued animal is unmatched. They just know you've saved them."
Proceeds from the calendars benefit New York charity Pillows for Paws, created by RescueMen's other co-founder Jennifer Halpern, a Casting Director. PFP is an all-volunteer organization that provides handmade toys and comfort items to dogs, cats & bunnies in New York City shelters.
To get your copy of the 2018 Tails of RescueMen USA charity calendar, or to learn more – visit www.RescueMen.org
Photo of NYC brothers Peter & Matthew Nesi – with their rescue, Louie.
Photography by Geoffrey Tischman
Christmas cooking catastrophes: dry turkeys and burnt food revealed as the nation's biggest festive fears

· The nation's turkeys are being roasted for 9.25 million hours longer than they need to be
· Brits are clueless when it comes to cooking times – more than one in four admit to not knowing how long to cook popular favourites leading to overcooked turkeys and deflated Yorkshire puds
· Food writer and cook Rosie Birkett shares her energy-saving handy hacks with the help of smart meters to avoid common Christmas catastrophes and help save time and energy on Christmas Day
Preparing the favourite feast of the year is not always plain sailing for households across the UK, as almost a third say their biggest worry is having a dry turkey, followed by burning the food (29 per cent) while many guess the time each dish takes to prepare and cook (24 per cent).
Three in ten of us also worry about the stress of having to keep an eye on everything at the same time to make sure nothing is ruined.
According to new research from British Gas Smart Meters, Brits are estimating how much food they need to feed their guests (43 per cent), not accurately weighing ingredients (20 per cent), and one in seven goes as far as guessing the oven temperature – all risking ruined festive feasts and wasted energy.
The turkey has been named the biggest challenge of all as the hardest dish to master, with Yorkshire puddings and roast potatoes coming in second and third place respectively.
On average, the nation is overcooking their turkeys by 55.5 minutes and one in five has no idea how long the favourite centrepiece takes to cook. With 10 million turkeys sold in the UK at Christmas*, that's a whopping 9.25 million hours of unnecessary oven time and energy wasted – and lots of dry turkeys on Christmas Day.
With Brits spending an average of 7.5 hours cooking Christmas dinner, and a third starting before 9am, the increase in energy use at home means one in five (22 per cent) are more conscious of the energy they are using on Christmas Day than on any other day of the year.
Rosie Birkett, popular cook, food journalist, food stylist and author, has teamed up with British Gas Smart Meters to develop foolproof festive hacks to avoid the most common Christmas catastrophes. Rosie's twists on festive favourites are designed to help the nation be more efficient with their energy use and have a less stressful cooking experience.
Rosie Birkett says: "Christmas dinner can come with a lot of pressure and worry, which can lead to disaster in the kitchen – not to mention a huge amount of wasted time and energy. But there are simple solutions to avoid most of the common cooking fails.
"Nobody wants a dry turkey or burnt roasties. We've discovered which dishes the nation finds the hardest to master and, with my handy energy-efficient hacks and the help of smart meters, I'm offering a helping hand for those cooking Christmas dinner across the country – which I hope will save lots of time and energy, and in turn mean the end of any Christmas catastrophes!"
Sarah Scrivener, Smart Energy Expert at British Gas, adds: "Christmas is a time for family and friends to come together and enjoy a feast that everyone has been looking forward to. If, like many of us, you're more worried about energy use on Christmas Day, the smart energy monitor that comes with your smart meters is a great way to help you keep track of your festive energy use in pounds and pence. Plus, with automated and accurate meter readings, you'll only ever pay for the energy you use.
"With Rosie's help, we want to help ease the stress and reduce the unnecessary time and energy spent in the kitchen, so we can all get back to our loved ones."
Rosie Birkett's handy hacks for a fabulous festive feast with British Gas Smart Meters
1. Roast potatoes: Microwave your potatoes instead of boiling to soften before roasting – this will reduce the time they need in the oven and therefore the amount of energy used, and it's also quicker than boiling on the hob and uses less energy, as well as taking up less hob space.
Another time and energy-saving trick is to get your roasting fat really hot on the hob, rather than heating it in the oven, then tip the parboiled potatoes into the hot fat before roasting.
2. Turkey: Buy a slow grown turkey, which is grown to full maturity and takes less time to roast than a normal bird. Less oven time means less energy usage too, and more time to focus on the trimmings! Try to avoid opening the oven during cooking as this will let the heat escape, meaning the turkey will take longer to cook and use more energy.
3. Sprouts: Boil sprouts in a pan and make sure you keep the lid on tightly to trap the heat in, which will mean you can boil on a lower temperature. Turn the heat off five minutes before the sprouts are done (keeping the lid on) so the residual heat of the water will keep cooking them. Once cooked, simply drain and refresh the sprouts in ice water.
4. Gravy: Re-use your turkey roasting pan for the gravy – not only will this have all of the flavour of your roasted meat, but the pan will also already be piping hot from the oven and so will heat your gravy up faster, meaning you won't need to have it on the hob for as long and will save energy.
5. Christmas pudding: It may sound unconventional, but you can cook a delicious Christmas pudding just with your microwave! It's much easier and faster than steaming (which can take up to ten hours) and uses just 2% of the energy as seen on the smart energy monitor that comes with your smart meters. Drench your pudding in brandy and flame for a lovely centrepiece dessert.
Dove Men+Care is providing the care and comfort every man deserves this Christmas with its latest range of men's grooming gift packs – currently available in stores nationwide*!
The ideal stocking filler for dad, brother or friend – Dove Men+Care's newest grooming sets pack in all the must-have bathroom essentials, to ensure every man can maintain hydrated and healthy-looking skin during the winter months.
Dove Men+Care's latest gift sets include:
Dove Men +Care Ultimate Care Gift Set with Mobile Charger
Comprising of Clean Comfort Body & Face Wash, Antiperspirant and Fresh & Clean Fortifying 2 in 1 Shampoo, this trio of full-sized products hydrate for healthy strong skin and give a deep clean with a kick of freshness. The pack comes with complimentary phone charger too to keep those devices charged no matter where life takes you. RRP: £14.00
–
Lynx, the UK's leading male grooming brand, has launched a super limited-edition collection of knockout grooming essentials with its Ambassador and World Heavyweight Boxing Champion, Anthony Joshua. The range has been designed to celebrate a decade since first stepping into the ring.
The Lynx YOU Anthony Joshua range includes a body spray, body wash and Christmas gift pack, which are set to smash into British guys grooming routines from late September. Created by fragrance expert Ann Gottlieb, with AJ's punch of approval, the range is a classic masculine scent, featuring sensual woods and aromatic herbs and spices, to leave guys smelling great all day.
The limited-edition range is available this autumn/winter in stores nationwide. It is the latest product to be launched as part of Lynx's 'Find Your Magic' initiative alongside ambassador Anthony Joshua, which aims to champion male confidence by equipping guys with products to help them shape their individual style.
International Instagram star spends first Christmas in the UK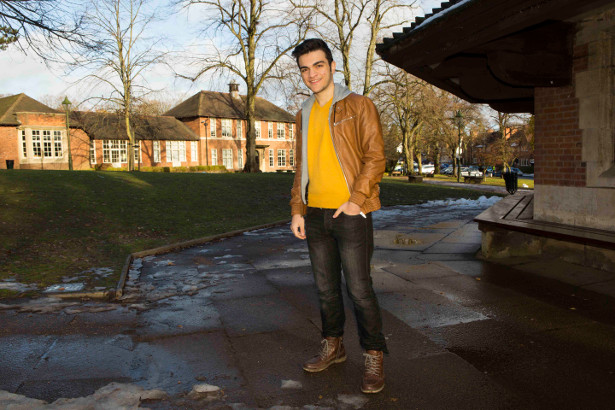 A social media star from Turkey, famous for his colourful portraits of some of the world's biggest celebrities, has been sharing what it's like to spend Christmas for the first time in the UK since moving for his studies at Birmingham City University International College (BCUIC).
Nineteen-year-old Emre Süner, known online as Mr Creative, has more than 85,000 followers on Instagram, his how-to-draw tutorial videos on YouTube have been streamed hundreds of thousands of times and the artist counts popstar Rihanna among his fans. Furthermore, an abstract picture he drew of musician Taylor Swift went truly viral in 2015 when it was shared by her friend and actress Sarah Hyland and model Dominic Sherwood – who appeared in Swift's 'Style' video – on Twitter.
Born and raised in the small southern Turkish city of Antakya, Emre moved with his family to live in Doha, Qatar in 2009, where he first discovered his talent for art. Earlier this year, Emre moved to the UK to study an Undergraduate Pathway in Architecture before he plans to embark on a degree in Architecture at Birmingham City University.
Emre Süner said:
"I know I come from a warm country and my family now live in the Middle East, but I really love the cold! The festive period is always a special time of year no matter where you are in the world, but with the recent snowfall in the UK it has truly felt like Christmas here in Birmingham.
"I am really enjoying all the food that accompanies this time of year in the UK too! The BCUIC campus is situated in the beautiful Birmingham suburb of Bournville, right next to the world-famous Cadbury chocolate factory, so I am literally surrounded by sweet treats all day long.
"I'm certainly not getting homesick though, as the Christmas lights here in the UK are just as big and bold as the ones used to decorate Turkish homes at this time of year, and the displays in Birmingham remind me of my childhood and how we still celebrate New Year back home.
"Being in the UK, it still feels like a dream. I am loving my life at Birmingham City University and, getting to explore the history and culture of the UK in my spare time, is really inspiring for my art."
In order to keep his online fans in-the-loop, Emre has been documenting his first Christmas in Birmingham, along with his other offline adventures in the UK, on his YouTube channel.
Self-taught, Emre spent six months crafting his abilities before he first posted one of his pencil drawings – a human eye – online in 2011. Since then, he has developed a distinctive style which reflects his interest in popular culture, music and movies – with his art depicting stars such as Justin Timberlake, Cara Delevingne and Eddie Redmayne, or paying homage to films such as 'Jurassic World', 'Interstellar' and the 'Star Wars' saga.
On his growing popularity online, Emre Süner said:
"I think people enjoy my art because it reflects my personality as much as it showcases a skill. I take inspiration from pop culture and everyday experiences, so lots of people can relate to it, no matter where in the world they come from.
"There's lots of hidden messages peppered throughout my work and I think people like to find the Easter eggs I've added as well and try to work out what they might mean."
Thinking about his plans for 2018, Emre wishes to continue his art alongside his academic studies and hopes in the future he gets the chance to collaborate with some of the artists he has drawn.
He added:
"I would love to design tour merchandise for someone like Justin Timberlake, but in the meantime, I will continue to draw, write and direct videos, as my creative outlets give me such joy personally and I am just blessed that others enjoy it so much too.
"As well as preparing me for a successful career, my studies at BCUIC are also helping me develop my skills and absorb new experiences, and I am truly grateful for all the exciting opportunities my life in Birmingham is providing me with."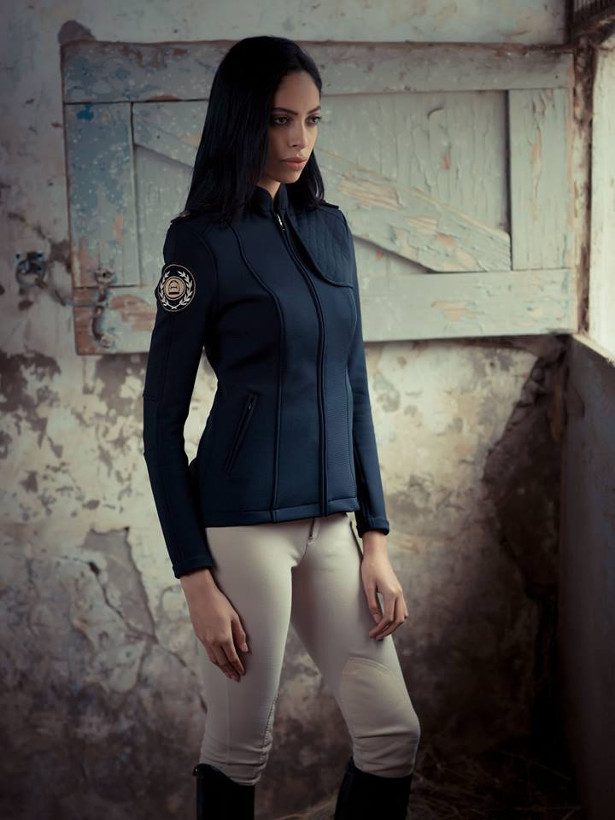 Luxury and innovative design by Hacks and Hills has made for the perfect gift for her this Christmas, the beautifully tailored HH1 jacket.
The designers of Hacks and Hills have been collaborating with elite sports performers around the globe to develop the HH1, a fashion-forward performance-orientated jacket.
The HH1 jacket pursues the comfort and performance of advanced activewear combined with a finely tailored heritage inspired design. This jacket is a specialised performance piece representing the best of both form and function.
The form-flattering and elegant jacket is made with premium performance fabrics that deliver utmost comfort, durability and weather resistance, enhanced with vintage inspired military detailing and couple with innovative features for sporting and luxury enthusiasts.
The HH1 jacket features a high-tech waterproof shell and warm interior fleece with moisture wicking and breathability features, designed to make the jacket suitable for any season – particularly the unpredictable British weather. The four-way stretch makes for a flexible and comfortable fit whilst remaining beautifully tailored and fitted.
The interior lining by Liberty of London fabrics provides a flash of colour, adding to the unique style of the exquisitely crafted HH1 jacket by Hacks and Hills.
A finely crafted, classically styled jacket, the HH1 blends beautiful tailoring with luxury detailing, technical performance and a flexible waterproof exterior for perfect comfort in any conditions.
RRP of the HH1 jacket £298
www.hacksandhills.com
Continuing Flexson's mission to provide everything you need to make more from SONOS systems, the British accessories specialist has launched a range of accessories specially designed for the new Sonos One speaker.
Every Flexson accessory is precision engineered to fit specific SONOS products, and our new range for Sonos One is no exception.
The Sonos One Accessories from Flexson on Amazon from the 20th December.
Prices start at £29.99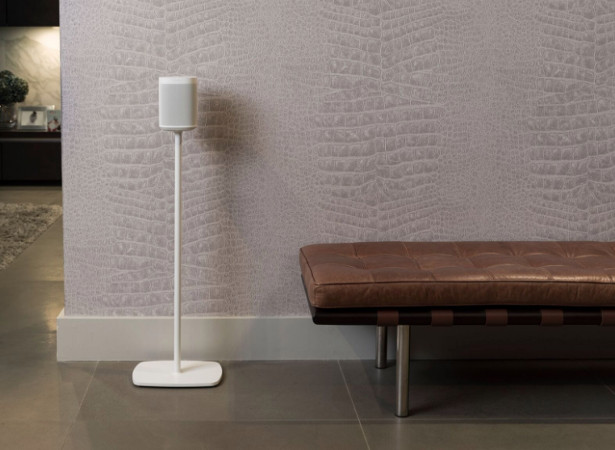 Tottenham Hotspur Select Mammoth Mattresses to Support Player Rest and Recovery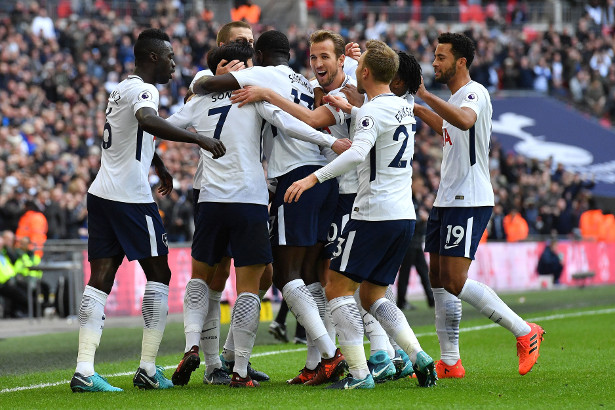 A North East based health and wellbeing company has signed an exclusive agreement to become the Official Mattress and Pillow Supplier of Tottenham Hotspur.
Mammoth's health and wellbeing technologies have attracted the attention of the Premier League Club and the company will provide its scientifically acclaimed mattresses to ensure players enjoy the best night's sleep before every match, and every night in between.
The company's mattresses and pillows, manufactured using its Medical Grade™ Foam, are set to be used at the Club's new state-of-the-art, private player accommodation Lodge, which is due to open in 2018.
Dr Shabaaz Mughal, Head of Medical and Sports Science at Spurs, said: "We are always reviewing ways we can enhance the health and performance of our players to ensure they realise their full potential. Mammoth's elite level mattresses enable players to have a consistent rest and rehabilitation experience both at home and when staying at the Club's new Lodge."
Becoming an Official Supplier of Tottenham Hotspur marks the latest in a string of successes for Mammoth, following the Newcastle based company's recent exclusive deal with the RPA (Rugby Players' Association). The company has a long history of supplying elite athletes and organisations, including the British Athletes Commission over two Olympics. Throughout its 10 years in business, Mammoth has helped thousands of sportspeople train harder, perform for longer, recover and sleep better as part of their performance goals. The agreement with Spurs marks another fantastic opportunity to raise the brand's profile among retailers and the public.
Dr Jonathan Bloomfield, Resident Sleep Expert and Chief Education Director at Mammoth, said: "We are very excited to be working with Tottenham Hotspur. Our association with elite sporting organisations reaffirms our reputation for providing mattresses that genuinely help sleep and wellbeing.
"Sleep plays a critical role in recovery, helping athletes train for longer and perform better. By working with physiotherapists and human performance staff, we are helping them optimise their health through sleep and comfort. Mammoth has a strong history of working with elite athletes to help enhance their wellbeing and performance. This latest agreement with Spurs firmly cements Mammoth as the 'go-to' supplier when it comes to improving player welfare, wellness and performance through sleep."
A winner of the NHS Innovations North, Bright Ideas in Health Award 2016, Mammoth mattresses are scientifically tested and proven to enhance sleep and are Class 1 registered medical devices with the Medicines and Healthcare Regulatory Authority.
Mammoth technologies have been scientifically tested and shown to improve sleep under the guidance of Prof. Jason Ellis at the Northumbria Centre for Sleep Research (2012). The study showed falling asleep was 29 per cent faster on a Mammoth Mattress and a longer and more restful night's sleep is achieved. The company offers a range of mattress products aimed at helping everyone enjoy more great nights and more great days.
To find out more about Mammoth mattresses, the company's passion for sleep and its Science of Comfort™, visit www.mammothcomfort.co.uk.
 A crazy tale about mental health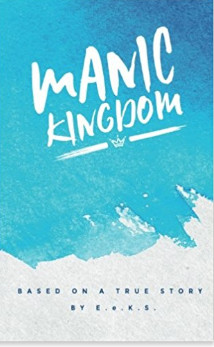 My new book, Manic Kingdom, based on a true story, is HERE and available for purchase in the Amazon store. I'm so excited, albeit a bit fearful. Being that I'm a doctor (MD/MPH) and the unforgiving stigma against those who have/are suffering from mental ailments ( even from my own family members), I was really scared to put this story out there. But I'm hopeful it might get people to look at mental breakdowns and recovery in a new way, and with rates of depression skyrocketing, especially in medical professionals, I feel my book is timely. It's based on a true story, my story, but names have been changed ( including mine) mainly because one man in the story is now in jail and wants to kill me, and the other one, my schizophrenic roommate and med school classmate, still sends me threatening emails. Here's a blurb on what the book is about:
​ "​The Manic Kingdom can captivate anyone, anytime. Its mysterious and insidious tentacles can seduce, yank, coax or drag you in and then expel you just as unexpectedly. Becka found this out in medical school, while studying mental illness and dealing with doctors, hospitals, patients, friends and herself. In her journey through what some might call a breakdown and others, an awakening, she learned about the nature of craziness and how the Kingdom dulls your intuition, leaving you prey for people and situations. But she also discovered that cures can be found in extremely unlikely places. Maybe King, the man she met on her trip, was part of her cure, or maybe her escape from him and the Kingdom was part of her luck—a luck that doesn't affect everyone.​"
To purchase on Amazon please visit here: Manic Kingdom on Kindle or in Print
Paxton & Whitfield (www.paxtonandwhitfield.co.uk)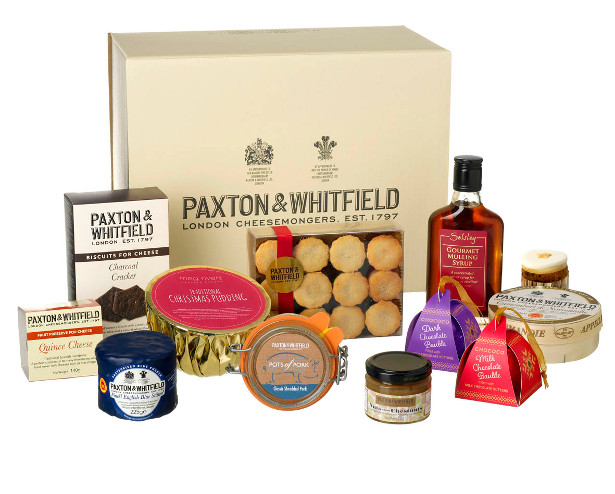 Christmas cheeses – a selection of British and Continental European cheeses that all use unpasteurised milk. The British cheeses are Bix (a new triple cream cheese from Oxfordshire) Appleby's Cheshire, Montgomery's Cheddar and Cote Hill Blue. The Continental European cheese are St Felicien, Manchego Semi Curado, Gruyere Reserve and new Toma with Cocao & Rum (this is an Italian blue and is exclusive to Paxton & Whitfield for this Christmas).
Fine Food – includes information on the new limited edition Stilton jar; the new Sloe, Almond & Fig slab; Biscuits for Cheese; and Confits for Cheese.
Gift Packs – a range of cut cheese collections and gift hampers starting at £26.00. With a wide range of price points to suit all budgets – including the new Congratulations Mum! and the new 12 Days of Christmas gift hampers. For the first time ever Paxtons has created a £1,000 hamper – The new Ultimate Paxton's Collection.
Accessories – Paxtons has a great range of cheese serving accessories and this year highlights includes – two new Beech Wood cheese boards, Paxton's branded cheese knives made in France by Laguiole, a contemporary Cheese Blade and a Glass Dome & Platter.
Learning About Cheese – this includes information on the new Academy of Cheese Level one course that is being run as a one day course from Paxton's flagship Jermyn Street shop. Also in this release is information on the new Cheese Making Kit and the new Dinner Party Tasting Kit.
If you need any more information, images or samples to try then please let me know. I've attached some images to give you an idea of how some of the new products look.
Cheese advice – Also, if you have questions about 'how to create a great Christmas cheeseboard', 'how to get the best out of your cheese over the festive period' or 'how can I care for my cheese', then please contact me. We have a number of experts – including Hero Hirsh, winner of Cheesemonger of the Year 2012 at the World Cheese Awards, and Andrew Van Kralingen, winner of Young Cheesemonger of the Year 2017 at the British Cheese Awards – who would be happy to give you some comments.
Kind regards
Toby
Centros Unico, a leading provider of Laser Hair Removal and aesthetic medical treatments.
Centros Unico is a high street franchise that has come over from Spain. It now has 12 branches across the UK and is known for its expertise and also affordable packages.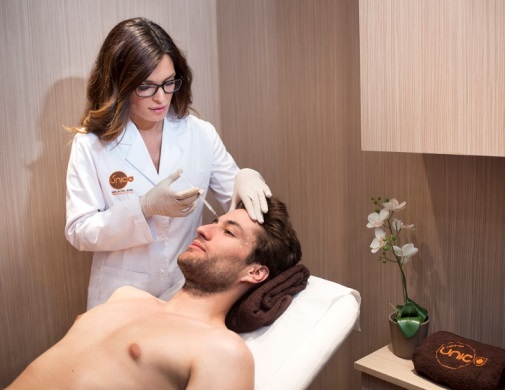 Men and Women are now spending large amounts of money on aesthetic treatments, especially hair removal – £23,000 in an average lifetime to be exact. From a research survey its also been found that nearly half of Brits (49 per cent) hate removing their body hair, bearing this in mind Laser Hair Removal is a perfect candidate for more permanent hair removal results that are a fraction of the cost of monthly waxing.
I wondered if you would be keen to feature Centros Unico in your publication and if so what you might require. We have a big image bank of hi-res images, case studies, listicles debunking Laser Hair Removal and also monthly price packages.
If you would also like the opportunity to review our treatments, please let us know and we can arrange for your local branch to book you in.
Here are an example of our July price packages:
FOR LASER HAIR REMOVAL TREATMENTS:
Create your own pack – choose 6+ sessions from the same area or combine them as you like.
Areas on promotion for £25 /session are:
feet, hands, tummy line (was £50 /session)
Areas on promotion for £35 /session are:
lip & chin, shoulders, upper back, underarms, chest, abdomen, lower back, bikini line, perianal, buttocks. (was £50/area/session)
Areas on promotion for £65 area/session are:
Half legs, full arms (was £100 /session)
Area on promotion for £70/session:
Full face, full bikini. (was £100 /session)
Area on promotion for £85/session:
Full legs, (was £200/ session)
MEDICAL AESTHETIC TREATMENTS:
– 5 sessions DoubleCorp £280 (was £360)
– 1 vial dermal filler with Radiesse £290 (was £380)
– 4 sessions chemical peels £250 (was £306)
– 6 sessions Pulsonic Facial £350 (was £540)
Centros Unico uses the latest technology and the most innovative skin care to provide a range of luxury aesthetic treatments at affordable prices, including Laser Hair Removal, Facial Pulsonic and DoubleCorp Body treatments to Dermal Fillers and Chemical Peels. The Pulsonic Facial and DoubleCorp Body treatments are exclusive to Centros Unico.
Spend Christmas and New Year in a
Windermere Winter Wonderland
Low Wood Bay Resort & Spa, exclusive magical Christmas and New Year breaks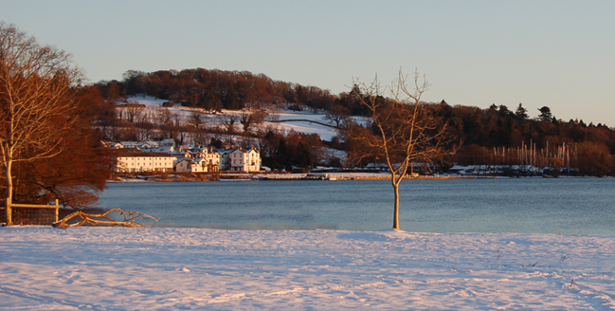 12 July 2017: Head to Low Wood Bay Resort & Spa this winter to be the first to experience the resort's luxury Christmas and New Year breaks which will showcase the hotel's brand new facilities, following a £16 million redevelopment.
English Lakes Hotels Resorts & Venues is creating a world-class Lake District resort with the refurbishment and renovation of the historic Low Wood Bay Resort & Spa, which will be completed after the Autumn. Boasting the most beautiful views over Lake Windermere, the hotel's plush interior and exceptional new facilities offer an idyllic destination to spend the festive season with the whole family or a special loved one.
Celebrate Christmas and New Year with sumptuous food, sparkling afternoon teas, lake cruises, visits from Santa, spectacular gala dinners and more, whilst enjoying the new and improved rooms and suites, leisure facilities, stunning atrium and outstanding spa with heated outdoor infinity pool.
The resort is offering exclusive Christmas and New Year packages; guests booking before 1st September 2017 will receive a complimentary bottle of champagne upon arrival.
Celebrate Christmas 2017 with Rosebud Preserves

Christmas is a time for family and friends to come together for celebration and the enjoyment of flavoursome food and drink. With the festive season fast approaching the team at award-winning Rosebud Preserves has hand-picked a selection of preserves they hope you will enjoy.
NEW for this year are Satsuma & Masons Gin Marmalade and Cherry & Amaretto Jam. Other items include their unique, suet free Almond & Orange Mincemeat, perfect for making mince pies, Cranberry & Orange Sauce with Port, a classic festive staple, and Red Onion & Port Marmalade, a great accompaniment to blue cheese.
Their Christmas selection also includes Blackberry & Sloe Gin Jam and Yorkshire Wensleydale Chutney. These two preserves, along with the new Satsuma & Masons Gin Marmalade, have been created in collaboration with other Yorkshire based fine food producers. This collaborative approach is something that the team at Rosebud Preserves is very proud of as it highlights their Yorkshire heritage, as well as promoting the abundance of superb ingredients and products the area is famous for.
Rosebud Preserves has been making its jams, marmalades, chutneys and jellies at Masham, North Yorkshire, since 1989. The company was started by Elspeth Biltoft and her founding principles, to source local produce whenever possible; to cook traditional recipes; and practice time honoured techniques, without the use of additives, preservatives or pectin; remain the same today.
Their tempting products also make great gifts for food lovers and to help present them Rosebud Preserves has a stylish gift box that accommodates any three of the customers' choice.
The products listed below are all available to buy online at rosebudpreserves.co.uk.
NEW Satsuma & Masons Yorkshire Gin Marmalade, Coarse Cut (£3.75/227g)
Bright, fresh and floral with botanical notes of lavender, juniper and star anise. Unrefined sugar, satsumas 57%, lemons, fresh lemon juice, Masons Yorkshire Gin 3.5%, juniper berries, star anise, mixed pepper berries, lavender. Prepared with 57g of fruit per 100g. Total sugar content 60g per 100g.
NEW Cherry & Amaretto Jam (£3.75/227g)
A luscious blend of sweet and sour Cherries enriched with bittersweet notes of Almond liqueur. Naturally set with unrefined sugar. Cherries 93%, unrefined sugar, Bramley apples, lemon juice, Amaretto 2%, almond extract. Prepared with 93g of fruit per 100g. Total sugar content 64g per 100g.
Elspeth Biltoft, owner of Rosebud Preserves, says: "Masons Dry Yorkshire Gin is a very good product, created by our near neighbours Karl and Catherine Mason, at Bedale, North Yorkshire.
"We first tried this splendid spirit with a twist of orange zest over ice and were immediately inspired. The obvious partner was marmalade, but would we use bitter or sweet oranges, or perhaps red grapefruit? After a couple of false starts we settled on satsumas, a few of the botanicals present in the spirit itself and a slug of Masons Gin to finish.
"We have worked in collaboration with a number of Yorkshire food and drink producers over the last couple of years, to create products which have proved to be very popular with our customers. We hope they love this one."
For your Christmas dinner:
Cranberry & Orange Sauce with Port (£3.60/227g)
A popular twist on a classic. Traditionally prepared with fresh citrus and a measure of port. Perfect with Roast Turkey, Game or Ham.
Cranberries 72%, unrefined sugar, oranges 18%, port 3%, fresh ginger, ground cloves, ground cinnamon.
Red Onion & Port Marmalade (£3.75/227g)
Piquant, full-bodied and richly savoury with red onions, mollased sugar and ruby port. Perfect with Blue Stilton and Cold Meats.
Red onions 62%, unrefined sugar, white wine vinegar, redcurrant juice, ruby port 5%, herbs, spices.
For Boxing Day:
Boxing Day Chutney (£3.40/198g)
Fresh, fruity and subtly spiced cranberries, Bramley apples and plump raisins.
Perfect for your Yuletide festivities.
Cranberries 37%, Bramley apples, unrefined sugar, raisins, cider vinegar, pickling spice including mustard seed, sea salt, mixed spice.
Cumberland Sauce with Port (£3.75/277g)A traditional blend of naturally set redcurrants, piquant with mustard, orange and ginger. Enjoy with Roast Pork and Chicken Liver Pate. Redcurrants 112%, unrefined sugar, water, fresh orange juice and zest 4%, port 2%, fresh lemon juice and zest 1.5%, ground ginger, mustard powder.
Traditional Piccalilli (£3.60/170g)
Fresh, piquant and mouth watering. A unique pantry classic bursting with savoury character. Perfect with Camembert and Cold Roast Ham.
Vegetables in varying proportions 88% (tomatoes, onions, cucumbers,
red peppers, cauliflower, courgettes, green peppers), cider vinegar, unrefined sugar, malt vinegar (barley), wholemeal flour (wheat), mustard seed, fresh garlic, turmeric, celery seed.
For the festive cheeseboard:
Yorkshire Wensleydale Chutney (£3.40/198g)
A classic combination of fresh Bramley apples, plump sultanas and traditional spices. Perfect with Yorkshire Wenlseydale Cheese.
Bramley apples 50%, onions, sultanas, unrefined sugar, malt vinegar (barley), spices, sea salt.
Christmas Chutney (£3.60/198g)
Wonderfully rich with prunes, dates, apricots, aromatic allspice and strong dark ale. The perfect addition to your seasons festivities. Dried fruits in variable proportions (prunes, dates, apricots) 36% (sulphites), cider vinegar, onions, unrefined sugar, plums, sea salt, allspice, ale 1% (barley), cayenne pepper.
Fig Chutney (£3.60/198g)
A rich and piquant mix of juicy figs, molassed sugar, warm cinnamon and sweet fresh orange. Perfect with Cold Roast Ham and Farmhouse Cheddar.Figs 34%, Bramley apples, onions, sultanas, malt vinegar (barley), unrefined sugar, fresh orange juice, fresh ginger, fresh garlic, sea salt, mixed spice,
cinnamon.
Christmas baking – a tempting filling for homemade mince pies:
Almond & Orange Mincemeat (£4.60/340g)
A great twist on a British classic. Simply prepared with fresh Bramley apples, plump vine fruits, lively citrus and a measure of brandy. This mincemeat does not contain any suet so it is suitable for vegetarians.
Raisins, apples, currants, unrefined sugar, sultanas, lemon juice and zest, orange juice and zest 8%, candied peel, almonds 5%, brandy 1.5%.
Some sweet treats to add flavour to festive breakfasts:
Blackberry & Sloe Gin Jam (£3.75/227g)
A vibrant pairing of Autumnal hedgerow fruits infused with the warmth of Sloemotion Sloe Gin.
Blackberries 67%, unrefined sugar, water, sloes 13%, gin 2%, spices, orange zest. Prepared with 80g of fruit per 100g. Total sugar content 50g per 100g.
Seville Orange Marmalade, Coarse Cut (£3.40/227g)
Classically strong, rich and full flavoured. Naturally set.
Unrefined sugar, water Seville oranges 33%, fresh lemon juice, coriander seed. Prepared with 33g of fruit per 100g. Total sugar content 67g per 100g.
The Rosebud Preserves Gift Box: This stylish gift box makes a special present at Christmas for the food lover in your life. Made in England this beautiful mottled grey box, embossed in matte black foil, perfectly complements the branded preserves. Simply choose any three products from the range and they will be sent to the address of your choice. (Price starts at £12.70 for three jars and the box).
Suggested combinations:
Rosebud's Christmas Essentials – a selection of three delicious essentials to accompany festive fare. Contains – Cranberry & Orange Sauce with Port – for your roast turkey; Red Onion & Port Marmalade – perfect for Stilton and cold cuts; and Christmas Chutney – for the all important cheeseboard.
A Sweet Treat – three of Rosebud's tempting jams and preserves. A great gift for someone who loves the sweet things in life. Contains – Satsuma & Masons Yorkshire Gin Marmalade, Coarse Cut; Blackberry & Sloe Gin Jam; and Cherry & Amaretto Jam.
A Gentleman's Selection – three classic items that make the perfect present for your food loving dad, uncle or grandfather. Contains – Great Yorkshire Pickle; Traditional Piccalilli; and Seville Orange Marmalade, Coarse Cut.
RiutBag range of 'backwards backpacks'.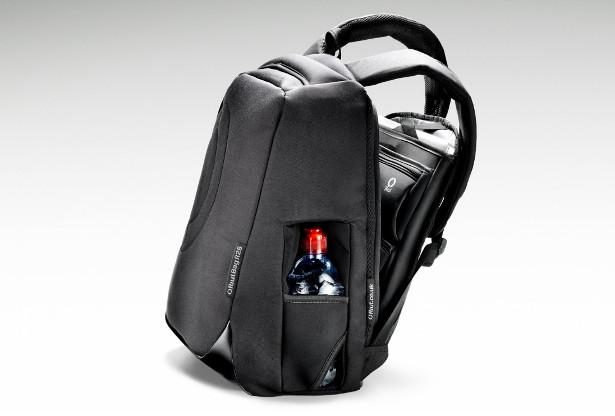 No ordinary backpack, RiutBags flip the zip so it is safely nestled against the wearer's back, making them virtually tamper proof. Great for parents and kids on the school run, business travellers, backpackers and holidaymakers or simply for days out, RiutBags are beautifully designed using superior quality materials, super strong and competitively priced.
I've included a summary of the RiutBag range below for you and do let me know if you would like to see one for review or photography.
The R10 (£89): reliable, sturdy workhorse of a bag that will serve many years on the daily commute and weather even the toughest of tests throughout school and uni years.
The R15 (£99): perfect for gadget lovers with specially designed pockets fit for every conceivable piece of tech.
The R25 (£129): for travellers wanting to maximise their carry-on space on flights. It just sneaks in to the maximum size allowed (even for tricky Ryanair), with special compartments to keep all your tech kit safe too.
The RiutBag Crush (£39): the latest model in the RiutBag range, super lightweight and affordable but made from really strong parachute-grade material. And crushes down in to a tiny little package when not in use.


This Christmas, Rascals bring to you the only games your family will need over the Christmas period. You'll get stockings full of presents with the brand new The Very Merry Christmas Game, Mr & Mrs & the Really Nasty Horse Racing Game!
You can bring out 'your festive side' with The Very Merry Christmas game, your 'really nasty' side, as a scheming gambler in The Really Nasty Horse Racing Game, or 'your competitive side' and see how well you really know your significant other or best friend with the hugely popular Mr & Mrs Family and Pocket Editions.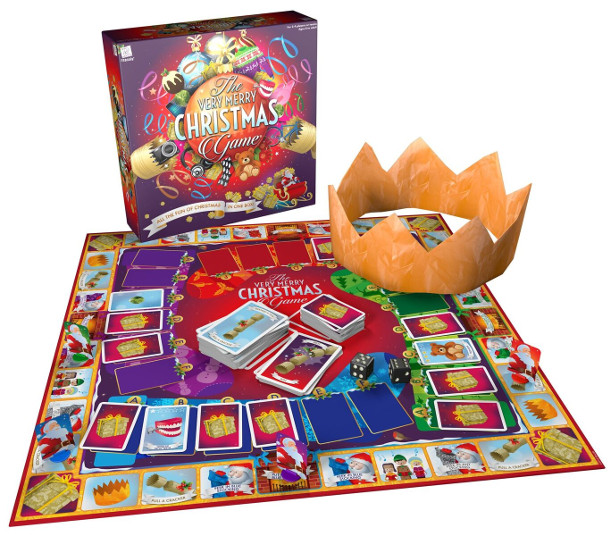 Suitable for ages 8 and above and for 2-4 players or teams, The Very Merry Christmas Game brings the whole family together to compete for the most lavish set of presents to fill their stockings. Be warned though as the presents can be really nice or really naff and players may not find out what they have been given until the end of the game.
Pull a cracker using the Cracker Cards to steal a better present from someone else's stocking. You can even use real crackers if you have them. Land on the Carol Singers space and players have to sing their favourite festive song to avoid losing one their prezzies!
Scheme your way to the best presents in the game but watch out for the dreaded sprout cards as they could have a bad effect on you!
You get all the fun of Christmas in this one box. The Very Merry Christmas Game will become a must for your family every year!
The Very Merry Christmas Game will be available from Debenhams and Amazon for £19.99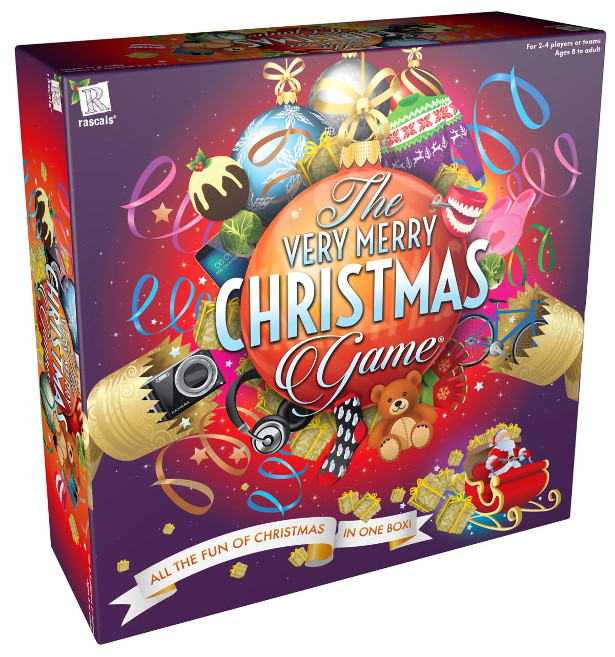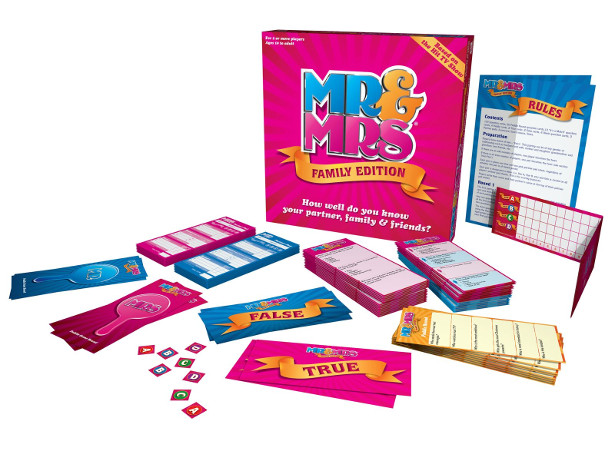 Mr & Mrs is based on the hugely popular All Star Mr & Mrs hit ITV show hosted by Phillip Schofield which is planned to air later this year and have a special Christmas show, where players are challenged to answer in-depth and entertaining questions about their partner, friends or family members. The new Pocket Edition is suitable for age 10+ and allows fans to play whilst on the move. It has over 300 questions and is guaranteed to cause laughter, blushes, blank looks and a whole lot more!
Mr & Mrs Family Edition RRP £19.99 from Debenhams, John Lewis, WHSmith, Amazon, Next, House of Frasier
Mr & Mrs Pocket Edition RRP £9.99 from Debenhams, John Lewis, Amazon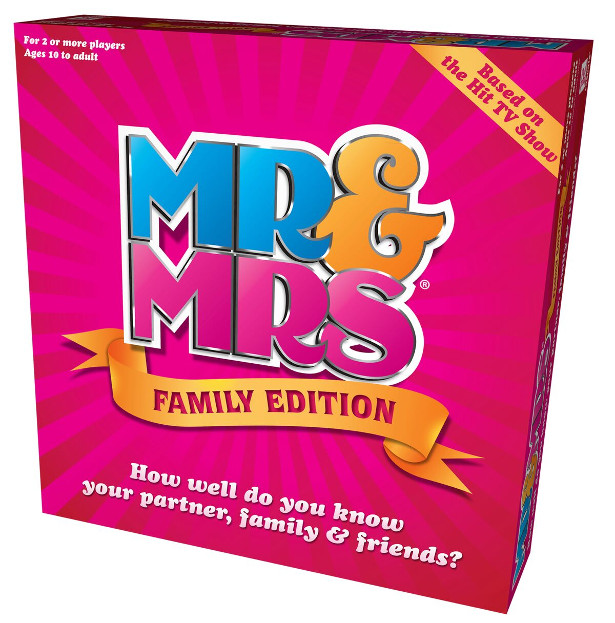 The Really Nasty Horse Racing Game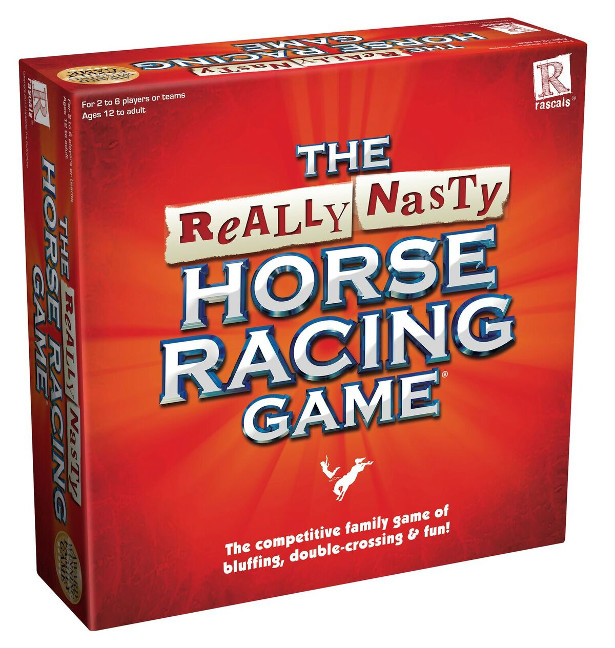 Families can enjoy a 'day at the races' when playing this devious family board game. Just as in a real race meeting, players race their horses around the board to win at all costs. Be devious, bet your own horse or someone else's but don't tell anyone who you've bet on. For 2 to 6 players or teams and ages 12 to adult.
The object of the Really Nasty Horse Racing Game is to win the most money at the race meeting by getting your horse placed first, second or third in a race or by placing bets on winning horses. There is also a set of mischief cards to help you create havoc with the other horses and riders in the race.
Available to buy from: Debenhams, Amazon RRP £19.99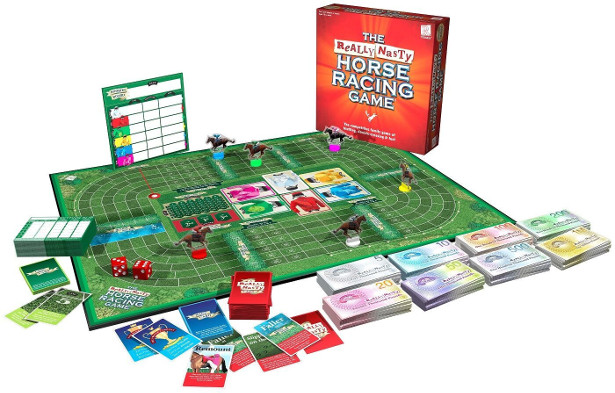 CHRISTMAS GIFT GUIDE: CLEAN UP THIS CHRISTMAS WITH KÄRCHER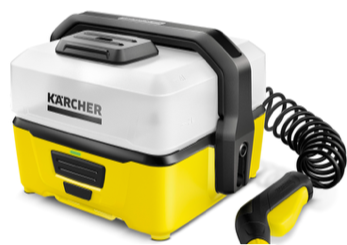 With Christmas a mere 160-something days away, Kärcher is ensuring you have all your gift ideas wrapped up!
Whether it's for your house proud parents or outdoorsy mates, or simply to ensure your home is spick-and-span for entertaining this festive season, Kärcher have you covered this Christmas.
**
Kärcher Brings You a Bright and Shiny Christmas
The Kärcher Christmas Gift Guide:
OC3 – RRP £149.99
The perfect gift for outdoorsy and adventurous types, the OC3 Portable Cleaner is perfect for cleaning up on-the-go. Whether it be for mucky dogs, muddy boots post-Christmas Day walk, or after a bike trip exploring the great outdoors, the versatility of the product makes it the perfect present for under the tree.
· Perfect for a quick wash anywhere, anytime
· Compact device ensures paint work on bikes isn't damaged
· Battery powered with its own water tank makes the Portable Cleaner light and perfect for on-the-go
· Nozzle perfect for cleaning bikes, prams, muddy boots and even pets
· Holds up to 4 litres of water, easily refilled when out and about
– –
FC5 – RRP £229.99
Give the gift of sparkling floors and time saving this Christmas with this nifty two-in-one design. The FC5 hard floor cleaner is the easy way to vacuum up light debris and wash your floors clean simultaneously and is ideal for cleaning laminate, tile, stone and sealed wooden floors in no time.
· 2-in-1 function – Vacuums and washes in one, using SmartRoller technology
· Self-cleaning function – Continuously clean rollers for best cleaning results
· Smartroller technology – Removes excess water, leaving floors clean and dry in just two minutes
· High-quality microfibre rollers – Placing the microfibre rollers on and off is quick and easy. Machine washable at up to 60°C
· Innovative drive concept – With forward rotating rollers, the machine moves across the floor almost by itself – for effortless cleaning
· Cleaning head with a flexible hinge – Easy to clean under furniture. Easy to move around objects. Cleaning right up to the edge – for excellent results in corners and edges
· Easy-to-remove two-tank system – The fresh water tank can be easily filled under the tap. Hygienic removal and emptying of the dirty water tank without having to come into contact with the dirt
· Cleaning and storage station – Perfect for easily cleaning dirty rollers. Convenient storage of the machine
– –
SC3 – RRP £139.99
You will be on the top of the 'nice' list this Christmas, thanks for the effective SC3 steam cleaner. Perfect for those looking for an effortless top to bottom clean every time.
· Comfort floor cleaning kit with flexible joint on nozzle – Outstanding cleaning results on any hard floor around the home. Ergonomic, effective cleaning with full floor contact regardless of your height thanks to flexible nozzle joint
· Multifunctional accessories for any cleaning task – Effective cleaning on different surfaces with the floor nozzle, hand nozzle and round brushes
· Cotton cover for manual nozzle and floor cloth – For sparkling clean results
· Child lock on the steam gun – A locking system offers reliable protection against improper use by children
· Steam flow control on handle – The steam volume can be individually adjusted to the surface and dirt
· Accessory storage and parking position – Allowing easy accessory storage, including a parking position for the floor nozzle during breaks
· On/Off switch on the machine – Easy to switch on and off
– –
WV1 – RRP £39.99
The perfect stocking filler, the Kärcher WV1 handheld window cleaner effortlessly sucks up moisture and leaves surfaces streak-free, clean and dry. The handheld window vac can also help you tackle condensation and suck up party spills and mess!
· Lightweight -Lightweight in the hand, making it comfortable to use.
· Compact and handy – The small, handy device now makes cleaning smooth surfaces even easier. Even the bottom edge of the window is easy to reach with the Kärcher battery-powered Window Vac.
· Battery charge time – 2 hours are required to fully charge your battery.
· The original – Original Kärcher quality from the inventor of the window vac.
· Three times quicker – Window cleaning is three times faster with the Window Vac than with conventional methods.
· Drip and streak-free results – Thanks to electric water vacuuming, dripping water is now a thing of the past. For sparkling clean windows.
· Hygienic – Quick and simple tank emptying without coming into contact with dirty water.
· Range of applications – The window vac can be used on all smooth surfaces such as tiles, mirrors, work surfaces or shower screens.

Beautiful baubles for Christmas from Historic Royal Palaces
New additions to Historic Royal Palaces' range of Christmas decorations include several beautiful baubles taking inspiration from the spectacular palaces in its care.
The full range will be available in the online shop at www.historicroyalpalaces.com and in selected palaces shops soon.
Brink Nordic – hand-blown glass
red boots dec
Luxury hand-blown glass baubles specially produced by Danish manufacturer, Brink Nordic include these quirky red wellington boots. A fun addition to any Christmas theme. Elegant red lustre with a gold Historic Royal Palaces crown motif. Price £19.99
3 round decsThe design for these baubles has been inspired by the Tudor woodwork forming the centerpiece of the opulent star-studded ceiling of the Chapel Royal at Hampton Court Palace. Price £22.99
large tol dec
Any visitor to London would be delighted with this tower of London suitcase bauble. Complete with vintage styling and depiction of the world-famous landmark. Price £35.00
Henry VIII's astronomical clock is one of Hampton Court Palace's greatest treasures and this dual-faced decoration provides the perfect miniature representation in enamel. Price £ 6.99
This cute, vintage style Palace Rose decoupage bauble would look lovely at any time of the year. Price £4.99
The perfect gift for a true bauble collector, this 2018 State Trumpet decoration is limited edition, and comes supplied in a presentation box.
Price £29.99
Bi-centenary of Jane Austen's death
In the bi-centenary year of Jane Austen's death, fans of Pride & Prejudice can buy their own Mr. Darcy to be the star on their tree together with Elizabeth Bennet and Jane Austen.
Price: £12.99 each.
FIND AN UNKNOWN ADVENTURE UNDER THE TREE THIS CHRISTMAS!
Themed srprs.giftcards for travel lovers this festive season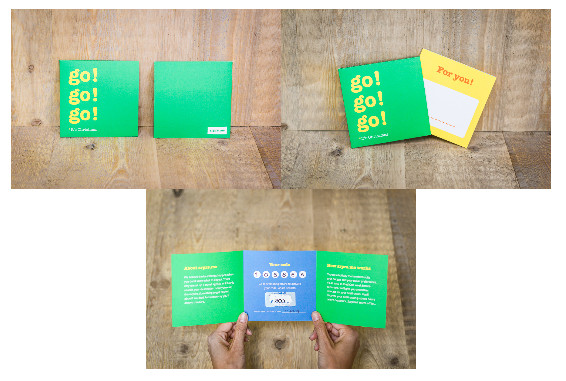 When it comes to Christmas, you will often find there are two extremes of present givers – those who carefully plan every detail and go out of their way to find the gift that will blow away all other gifts; and those who are nervous to take the risk so go for a gift card where they can let their recipient choose something they know they will love. But what if you could combine the two?
This year, new kids on the travel block srprs.me are doing just that, with a special edition of gift cards that mean even you don't know what you are giving your loved one. The only guarantee is that the gift will send the recipient 'wherever they are meant to go'.
Starting from just £20, srprs.giftcards can be allocated with your preferred amount of money and are a quirky alternative to the traditional gift card, suitable for adventurous friends, family or anyone willing to embrace the unknown and add spontaneity to their life. The gifts can range from a one-off experience to a full srprs.me trip.
Raymond Klompsma, CEO of srprs.me says: "We have been shaking up the way people travel for three years now and we haven't finished yet! Having sent over 55,000 travellers on a trip already we know people are embracing mystery travel. However, when it comes to being able to gift such a surprise that's a new challenge. That's why we created srprs.giftcards. To be able to give the gift of spontaneity and adventure is rare and is not only exciting for the recipient but is also intriguing for the buyer, seeing where their gift card can go.
"We want to spread our outlook on travel and encourage people to let go and see where opportunities take them, rather than living a regimented, planned out life. Through the srprs.giftcards, we hope to achieve just that and get people talking about and discovering the unknown."
But how does a srprs.me trip work?
Lucky recipients of a srprs.giftcard simply go online and choose between a city break, or backpacking adventure, indicate their budget, pick their dates and note up to three destinations they don't want to go to.
Travellers then receive a dedicated page and srprs.consultant who personally selects the ideal destination, flights and accommodation to deliver the most memorable experience. Prior to travel they receive a weather forecast for packing purposes but only discover their destination when they reveal a special code on a scratch card at the airport departure lounge.
srprs.me's city break destinations currently cover all of Europe, while the backpacking destinations extend worldwide, with destinations selected according to trip duration and budget. The company's network of partners ensures accommodation is always of a high standard, in a convenient location and selected through reputable feedback.
Liberating travellers from the distractions of online reviews and lengthy planning processes, srprs.me has already sent over 50,000 people on city breaks and backpacking adventures since it was founded in Amsterdam in 2014.
Wrapped in colourful festive packaging (or plain for other occasions) the srprs.giftcards allow the giver to include a personal message and can either be sent by post or delivered personally. The cards takes just two working days to be dispatched and are valid for up to two years after issue.
For more information or to purchase a card visit: https://srprs.me/buygift

Festive Fun with Blade & Rose AW2017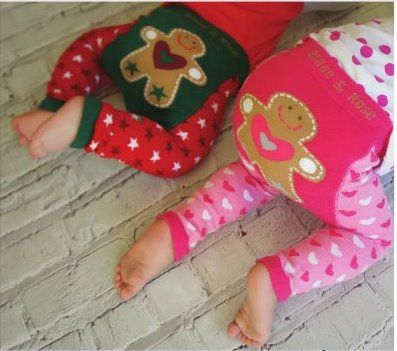 Get into the festive spirit with Blade & Rose's merry collection of leggings and accessories. The iconic British brand has added new Christmas themed designs to the continually evolving range of trendsetting leggings, bibs, hats and more!
Celebrate the festive season with the gorgeous Christmas Gingerbread collection! Adorable little cherubs will love the all new unisex Red Christmas Gingerbread leggings featuring the delightfully cute red and white stars on the legs and a happy little gingerbread man on the bum! Also available in pink featuring a pretty gingerbread design on the bottom with cherry pink and white hearts on the legs, the Gingerbread leggings are the perfect gift for friends, twins or siblings! The super soft cotton-mix leggings are available in sizes 0-4 years, (RRP £10).
The Christmas Gingerbread Collection also includes matching two tone red socks (RPP £5.50) and light pink and grey socks (£5.50) perfect for keeping your baby's feet warm during the chilly winter days while looking stylish and festive! The cotton mix socks are available in sizes 0-4years.
Fall in love with the Christmas Penguin Collection featuring the seasonal red, green and white coloured leggings with spots and stripes and the added touch of a blissful penguin on the bum! Available in sizes 0 -4years.
Tiny tots are also in for treat with the Christmas Penguin Knitted top. This long sleeve top is an added delight to the charming collection, featuring traditional jacquard detailing on the sleeves and the identical cute penguin design on the front, sold as a set RRP £21.50 Available in sizes 0-4years.
For more information or to see the full clothing range please visit www.bladeandrose.co.uk/
English National Ballet
Nutcracker
National Tour
Wednesday 29 November 2017 – Saturday 06 January 2018
Performance times and ticket prices vary
www.ballet.org.uk/nutcracker

This Christmas season English National Ballet presents its acclaimed production of Nutcracker at Southampton's Mayflower Theatre (29 November – 02 December 2017) as well as returning to the London Coliseum (13 December 2017 – 06 January 2018).
Last year saw English National Ballet's most successful Nutcracker run on record, when over 79,000 people made a performance at the London Coliseum a part of their holiday celebrations. This year's tour of Wayne Eagling's version continues the Company's tradition of presenting a Nutcracker production every year since 1950, its founding year.
On a sparkling Christmas Eve in a frost-dusted Edwardian London, Clara and her enchanted Nutcracker doll discover a magical world where she battles with the Mouse King and meets a handsome stranger. As the air grows colder, Clara and her valiant Nutcracker take a hot air balloon ride across London to the glistening Land of Snow where her adventure really begins.
Over 100 dancers and musicians bring to life the popular Tchaikovsky score featuring the Dance of the Sugar Plum Fairy and Waltz of the Flowers, performed live by English National Ballet Philharmonic.
Based on a concept by Toer van Schayk and Wayne Eagling, Nutcracker has choreography by Wayne Eagling and music by Pyotr Ilyich Tchaikovsky, with design by Peter Farmer and lighting by David Richardson.
To coincide with Nutcracker, English National Ballet will host a range of workshops and events, aimed to provide a gateway into the world of ballet. Activities include on-stage workshops for all ages, Live Drawing, Family Events, and behind-the-scenes talks. The Family Friendly performance of Nutcracker is on Saturday 6 January 2018, 2.30pm. Children under 5 may attend this performance and up to two children under 16 can go free with each full paying adult. For more details, see www.ballet.org.uk/whats-on
Do you dream in Coco Pops or fantasize about the crunch of Kellogg's Corn Flakes – well look no further as Kellogg's launches its first Christmas countdown for cereal super fans.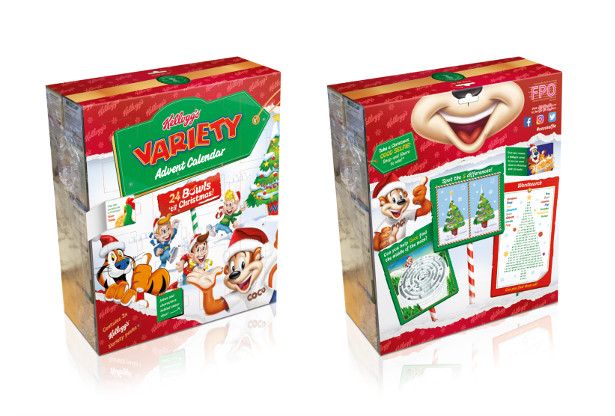 This year the cereal giant will unveil '24 bowls til' Christmas', the UK's first breakfast advent calendar.
Launching exclusively with Tesco, the alternative take on the much-loved tradition offers cereal lovers the chance of try a different Kellogg's cereal every day as they count down to the holidays.
The calendar – which comes as a sleeve around a month's supply of Kellogg's variety packs – gives breakfast lovers a daily window that reveals which bowl of cereal from the packs you are to eat each day, alongside a festive message.
Cereal super fans can enjoy all their favourites including Kellogg's Corn Flakes, Kellogg's Coco Pops and Rice Krispies.
The calendars will also help you get into the festive spirit, encouraging you to join Kellogg's Christmas party with their selfie competition available on the back of packs.
The limited edition gift will be available from October 23, 2017, RRP £4.
Shoes by Shaherazad have produced Heels perfect for Christmas as they are designed for 18 hours of painfree wear to take women from the boardroom to the bar. They can also be made to sparkle with the addition of shoe Jewellery (shoellery straps).
www.shaherazad.com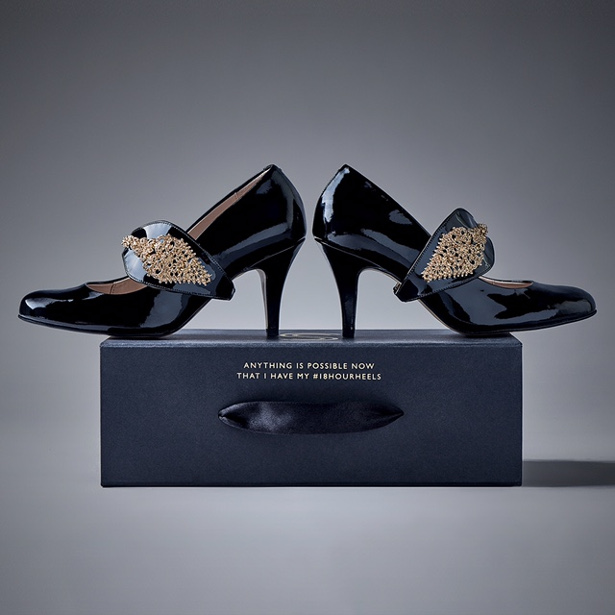 Caitlin Charles-Jones.
For Christmas 2017 Caitlin Charles-Jones has created some gorgeous limited edition Christmas Jumpers! The jumpers are gorgeous merino wool and are hand intarsia – made in Scotland.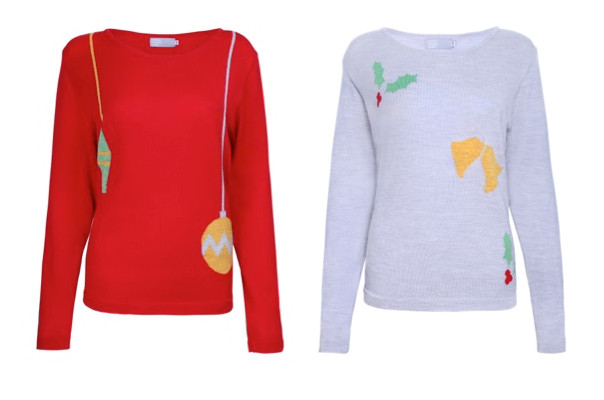 STYLISH CHRISTMAS GIFTING WITH ECELL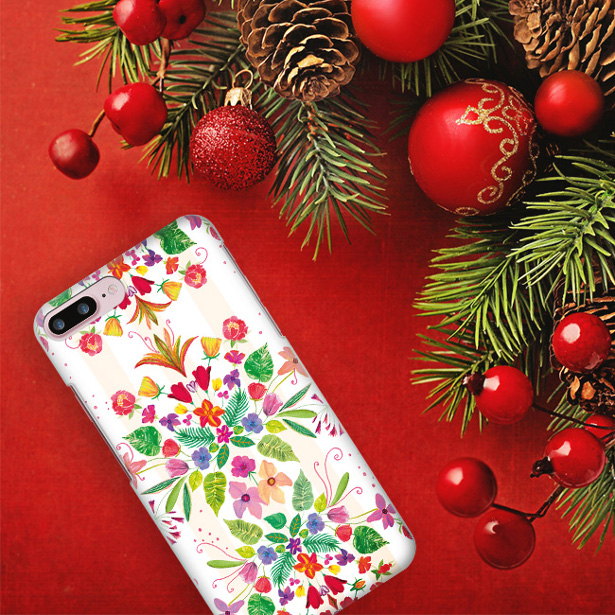 Gadgets and gifting will once again fit like a hand in glove this Christmas and fashionable mobile device accessoriesare the perfect stocking fillers for friends and family of all ages.
The world's largest supplier of mobile and tablet cases, Ecell, has released a fabulous new collection in conjunction with international design house, the House of Turnowsky, featuring 150 beautiful case designs for stylish yet practical gifting.
Purchase from Amazon, eBay and directly from the Ecell websites in multiple territories worldwide, these state of the art fashion accessories will help you to travel & connect in style and cause a stir on the street.
Available in Go Lite classic snap on or premium leather wallet phone cases for your iPhone 5, 6, 6 Plus, 7, or 7 Plus, iPod Touch, iPad tablet, plus Samsung, LG, or Motorola, Head Case Designs has you covered with 250 models to choose from. Super-Fast worldwide delivery.
Prices for hardback and soft gel mobile cases start at £9.95, iPad cases from £13.95 and battery covers from £11.45
For UK sales: http://www.goheadcase.com/en-GB/Turnowsky-Phone-and-Tablet-cases?_requestid=500690
Give yourself or someone a special gift with these amazing designs from Turnowsky!
Divine Christmas Stocking fillers for little kids (and big kids!)
www.divinechocolate.com
Divine chocolate is made using the 'best of the best' Fairtrade certified cocoa, grown with pride in Ghana by Kuapa Kokoo, co-operative of 85,000 cocoa farmers who own 44% of the Divine company. Co-ownership ensures the farmers receive a share of the profits they help to create, and also enables them to gain greater insight into their industry. All Divine products carry the Fairtrade marks and palm oil free.
Milk or Dark Chocolate Coins (£2.20 RRP)
Giving coins to children is a long-held tradition for Christmas and Hanukkah, or for decorating the Christmas tree. Choose from seriously smooth Milk Chocolate Coins in traditional bright gold foil, or rich Dark Chocolate Coins in seasonal red and green, a rare choice for dark chocolate lovers that is also suitable for vegans. Both are Ou Kosher certified.
Giant Milk Chocolate Coin (£2 RRP)
Make a "Big Change" this Christmas with a Fairtrade milk chocolate coin made with cocoa grown by farmers who co-own the company. This giant shiny coin is made from solid smooth milk chocolate, ideal for stocking fillers, gifts, or simply as a festive treat!
Divine Chocolate Reindeer and Snowman Lollies (£1.20 each RRP)
Delight kids with their favourite Christmas characters in chocolate form, made from smooth milk and creamy white chocolate. The chocolate lollies feature the Fairtrade logo, so like all Divine products you can be sure you're benefiting the farmers who grow the cocoa as well as enjoying the delicious taste.
TECHYNOGYM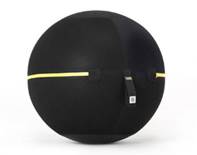 Wellness Ball™£260
Wellness Ball™ – Active Sitting* improves your lifestyle. All the time you spend sitting, at home or at work and in your leisure time, can be turned into an opportunity to exercise and be more active.