Ace the holidays this year! Little Love Jar is the place to effortlessly celebrate a loved one with a truly meaningful gift.
A gorgeous jar full of memories, humor, wishes, and most of all, LOVE. This stunning jar overflowing with personal notes from loved ones and friends arrives in-style to your front doorstep. Collect love and spread joy this holiday season.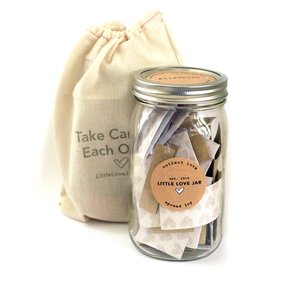 LOOK SHARP THIS CHRISTMAS WITH WILKINSON SWORD
Men can be hard to buy for at Christmas and if he's sick of socks, why not let Wilkinson Sword give a helping hand with the perfect selection of gifts for any well-groomed man.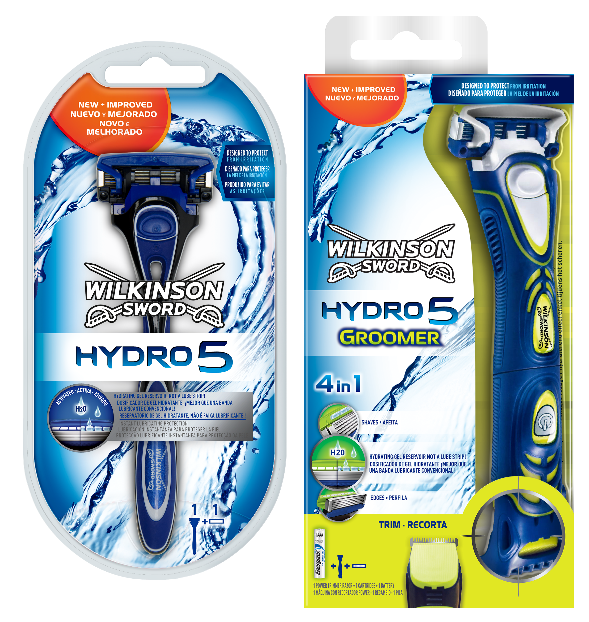 This festive season, Wilkinson Sword is the go to for a selection of stylish high quality shaving products, effortlessly caring for your man's facial needs – and makes the perfect stocking filler!
Wilkinson Sword Hydro 5
Wilkinson Sword Hydro 5 Groomer
WILKINSON SWORD HYDRO 5
WILKINSON SWORD HYDRO 5 GROOMER
Hydro 5 is perfect for the man in your life this Christmas. This razor's pioneering gel pools last up to twice as long and deliver 40 per cent less friction than lubrication strips found on most razors in the market. Plus, it comes with a flip back trimmer alleviating the struggle to reach difficult areas of the face.
RRP: £9.99 (stocked nationwide)
Hydro 5 Groomer offers the only 4-in-1 styling tool with patented technology that trims, shaves, edges and hydrates with every shave. On one end, an adjustable power trimmer and on the other, a convenient all-in-one tool removing the need of multiple attachments filling up the bathroom cabinet.
RRP: £15.99 (stocked nationwide)
CHRISTOPHER WARD LAUNCHES ITS FIRST BRONZE TIMEPIECE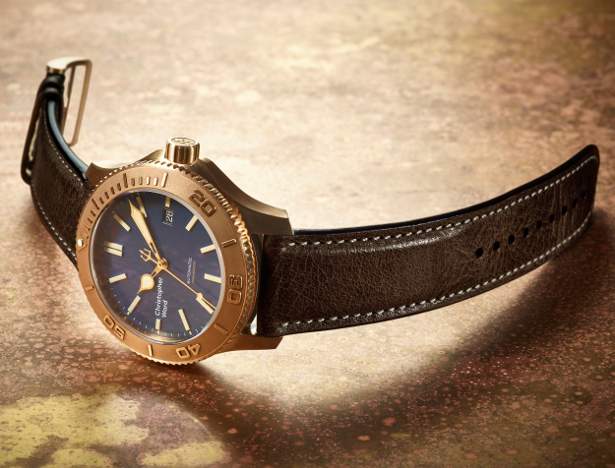 A timepiece that could be said to be bespoke for every owner, the new C60 Trident Bronze Pro 600 watches will each be a limited edition of only one, owing to each piece's ability to develop its own distinctive patina.
Premium watch brand Christopher Ward is delighted to announce the launch of their first bronze timepiece, the C60 Trident Bronze Pro 600. Because bronze begins to oxidise on contact with moisture, either in the air or on skin contact, each touch from the watch's handler will initiate the aging process; the first finger prints becoming the basis for the development of a patina which will then continue to advance as the watch is worn and exposed to air. The watch is therefore individualised to its owner and becomes its own unique 'special edition'.
Mike France, Co-Founder of Christopher Ward, said: "As Christopher Ward's first bronze watch, and with each piece undertaking a personalised oxidation process, the C60 Trident Bronze Pro 600 is a truly unique addition to the bestselling Trident series. With our characteristic commitment to delivering premium quality without passing excessive costs on to our customers, we are hugely excited to introduce a bronze timepiece that is both steeped in heritage, yet available at a far more competitive price point than usually found."
The first corrosion-resistant metal alloy known to man, bronze was a vital material to ancient warfare and sea faring however the material has only relatively recently been adopted by watchmakers. The first bronze watch cases were crafted as recently as the 1980s, with many watch brands experimenting with the material, particularly for divers' watches.
Due to the complex manufacturing process which requires an extraordinary level of care and attention to prevent the oxidation process from materialising too soon, bronze watches of this quality have previously only been available from brands with an extravagant price tag attached. With their usual diligence, the brand has created a one-of-a-kind timepiece, which will be available at an accessible price point (RRP £795).
Since bronze alloys vary in formula, their coatings have varied effects; some age into copper, others into brown, yellow or green tones. Christopher Ward's bronze, a Japanese-made multi-alloy bronze of copper and tin, ages to a discreet and distinguished copper brown with delicate textured hues for an individual, 'vintage' authenticity. Each piece will also evolve over time as it is handled, for a bespoke finish that is personalised to each individual owner.
The C60 Trident Bronze Pro 600 can be worn up to depths of 600m and is complete with a Swiss made automatic Sellita SW200 movement. The signature Trident case design is expressed in multi-alloy bronze throughout, including the bezel, middle case and crown with a stainless steel backplate. To enhance the unusual metal's colour, the dial is then presented in a deep-hued, marine blue with a smooth-textured matte effect. Hour and minute hands are picked out in light bronze-coloured plating and covered with A-Grade SLN Light Old Radium GL lume paint. The characteristic second hand with its signature Trident counterbalance has also received the bronze-coloured plating to contrast against the marine blue dial. Baton-style, lume-covered indexes then complete the distinguished yet purposeful dial design. To complement the rugged bronze look and dial hue, the C60 Trident Bronze is available with a heavy textured blue canvas webbing strap, with cream-white stitching.
Carluccio's festive range for this year!

The range of artisan foodie gifts from across Italy has something for every loved one. From festive puddings & edible decorations, to stocking fillers & gifts for your foodie loved one, Carluccio's have it covered this Christmas.
There are those perfect for table and tree decorations, others for the youngest ones in the family, others for a funky uncle or even a picky grand ma', as well as those festive table center pieces.
Additionally, this year Carluccio's have launched their largest range of Panetonne ever. All of Carluccio's panettones are made to exclusive recipes by artisan producers in Italy. Choose from tradizionale and gluten free for that classic festive taste, or opt for an additional injection of flavor with either Linmoncello or Prossecco Crema. Add a touch of Italian decadence to your festive table this Christmas day!
ONE FOR THE NEW GENERATION
Whether your whisky lover prefers their dram on the rocks or mixed in a cocktail, Monkey Shoulder appeals to those starting their whisky journey. With a cheeky disregard for tradition and commitment to unconventional serves, Monkey Shoulder offers great Scotch to a new generation of whisky drinkers.
Monkey Shoulder RRP of £28.09

Limpid Jewelry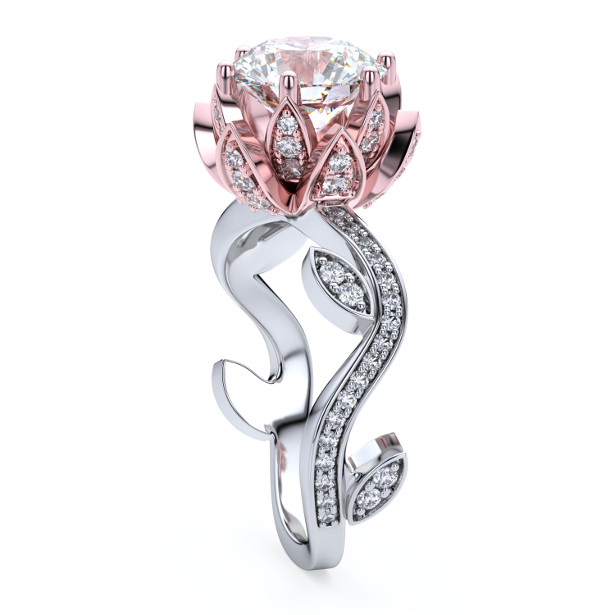 As an innovative jeweler, designer and creator of magnificent fine jewelry, Cameron Nami's track record of 35 years allows him to guarantee your dream will become a stunning showpiece that you'll treasure for generations to come. Each piece takes about 2 weeks to 3 weeks complete from start to finish. Send us your ideas and we will craft your idea into a beautiful piece that will become a family heirloom.
Prices start at $500 and increase, depending on the design and quality of gemstones. Cameron operates the Limpid Jewelry Company. Jewelry can be designed and created from old pieces with stones, or new pieces can be matched to wedding bands, engagement rings. Custom logo jewelry can be made in any style imaginable.
HISTORY
Cameron Nami, founder and president of Limpid Jewelry Inc., arrived in the United States in 1979. Although he had his masters in mechanical engineering, he decided to change course and followed his family tradition in diamond cutting to pursue his passion for the jewelry business. He established his company and manufacturing operations in New York City in 1979. After 16 years of business in Manhattan's jewelry district, Nami moved the company's main office and manufacturing studio from New York to Los Angeles.
Cameron travels globally to discover upcoming fashion trends, latest technology, new machines and tools to use in his manufacturing shops. He polished his skills and innovated eye, computer aided design /computer aided manufacturing (CAD/CAM) techniques over the years and is now known as one of America's most skilled jewelers.
Cameron perfected his jewelry making skills the old fashion way, behind the jeweler's bench, before forging ahead to utilize advances in computer design modeling and 3D printing.
Limpid Jewelry Company guaranties superb finished piece of jewelry and ultimate customer gratification. Visit http://limpidjewelry.com email info@limpidjewelry.com or call 1800-446-0445 for more information.
Are you looking for a different, unique baby shower or Christmas gift? If so, you will want to check out Sassy Bibs at www.sassybibs.com.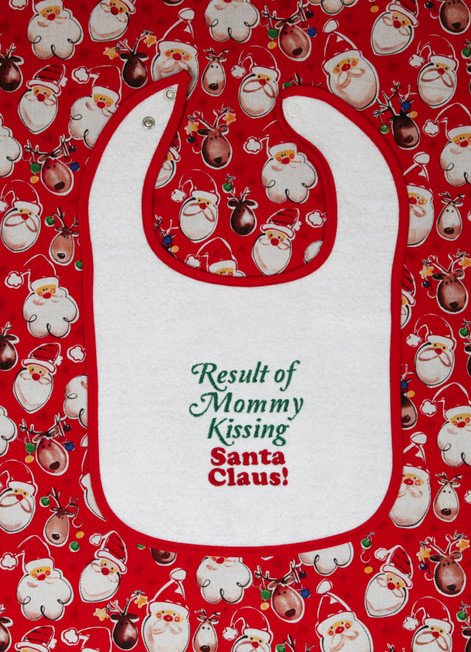 Forget the cute bibs – these bibs have attitude! Sassy Bibs can also be found on Facebook (www.facebook.com/sassybibs/), Pinterest (www.pinterest.com/sassybibs/), Twitter (www.twitter.com/sassybibs) and Instagram (www.instagram.com/sassybibs/). The bibs are made of 100% Cotton Terry Cloth and have 2 snaps so they can grow with your baby. No scratchy Velcro to irritate your baby's sensitive skin. The bibs are large enough for your baby to use from a small infant just starting on solids to a toddler who can feed themselves. The neck opening is approximately 5 ½" wide! The bibs usually ship within 2 days so you will have them in time for your special occasion. However, Sassy Bibs only ships to the 48 Contiguous States. The bibs are more along the lines of something you would find in a boutique and are priced at $10-$12 each. Shipping is FREE! All items are shipped First Class Mail.
Jane Olson, owner of Sassy Bibs, explains how the idea came about. "I've been in the custom embroidery business for 16 years working mostly with companies and embroidering their logos on various shirts, jackets, hats, etc. I was looking for that one product that I could sell online. At a baby shower for a friend's daughter a year or so ago, I gave her some of these bibs, and she wanted to know where I had purchased them. When I told her that I designed and made them myself, she said "You should be in business!" My idea was born."
Sassy Bibs is currently doing a fundraiser with JDRF until the end of 2017. Check out the Sassy Bibs website for more details.
So, when you want to give your baby a voice with attitude, order your classy gifts from Sassy Bibs!
Air Partner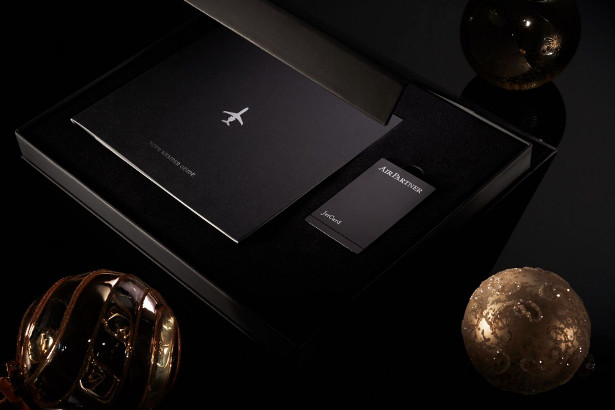 Business traveler will be interested in Air Partner's JetCard, which was recently ranked by Conklin & de Decker as the #1 most flexible membership program for the fourth consecutive year.
As part of the company's Private Jet division, Air Partner's JetCard offers the below:
Simple pre-paid flight hours with fully refundable account balances and flight credit that never expires
Two different types – JetCard and JetCard Sterling – both of which allow clients to tailor a program that fits with their needs and countless member benefits
Funds can either be purchased by the hour or by placing funds on a personal account, which sets the JetCard apart from competitors
Carries no peak day restrictions
Only program with flight credits that never expire and truly global coverage and their members are also guaranteed flight availability and are given round-trip discounts of 20% on qualifying trips
Give a gift with a difference this Christmas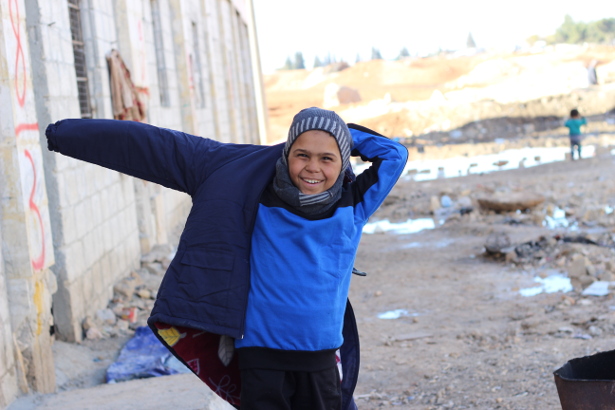 Don't just give something nice this Christmas, give something amazing. Give a Unicef Inspired Gift. These are real, life-saving and life-changing supplies that are delivered to children and communities around the world.
Christmas gift parcel of supplies to protect children – £10
For just £10, this charity gift parcel provides lots of essential supplies to help protect children in danger, such as vaccines, emergency food, oral-rehydration salts, school supplies and more.
3 Footballs for children – £18
When you give this charity gift, you'll provide 3 quality footballs for children to play, exercise, and have fun! From schools to refugee camps or child-soldier rehabilitation centres, a game of football can bring children and communities together to play and forget any worries for an hour or two. Each charity gift includes 3 quality footballs.
Warm winter clothing for a Syrian child – £35
Help a Syrian child survive the cold by providing a set of warm winter clothing. Your charity gift will kit out a vulnerable child with jackets, trousers, fleeces, boots or strong shoes, scarf and a hat.
Buying a Unicef Inspired Gift will help to ensure that no child is forgotten this Christmas. Unicef is the world's leading children's organisation, working to provide life-saving assistance and protection for children caught up in emergencies around the globe.
Visit market.unicef.org.uk/inspired-gifts/ to make a purchase and view the full range of Inspired Gifts. With a huge variety of supplies that can be gifted and prices starting at just £6 there's the perfect gift for everyone
The United Kingdom Committee for UNICEF, Company limited by Guarantee, Registered in England and Wales Number 3663181, Registered Office 30a Great Sutton Street, London EC1V 0DU, Registered Charity No. 1072612 (England and Wales) SC043677 (Scotland).
MADI Apparel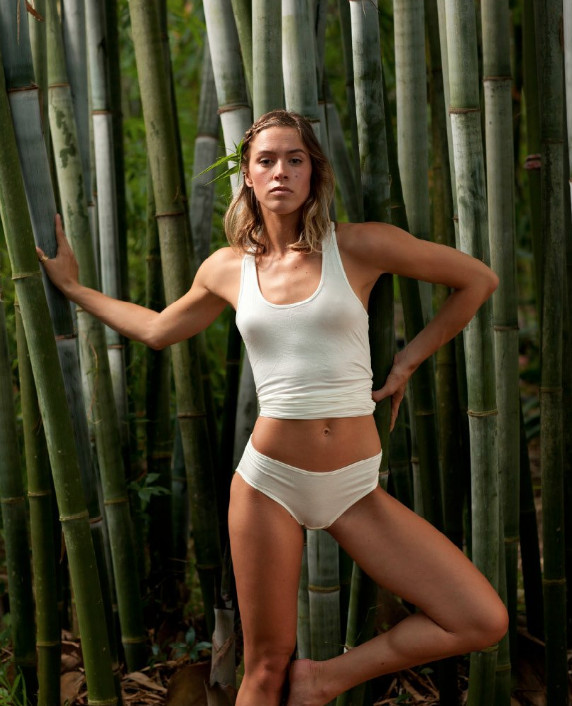 MADI Apparel, (which stands for Make a Difference Intimate Apparel), is a line of elegant underwear, sleep tops, robes and bralettes, that donates a new pair of underwear to women in domestic violence shelters,homeless shelters and rape crisis centers for every MADI garment purchased. Buy one, give one. MADI is the TOMS Shoes of underwear. They are perfect for Mom, or adolescent women who want to make a difference. Why underwear? Underwear tops the most urgent needs list of nearly every domestic violence and homeless shelter and rape crisis center. Those organizations receive clothing and household goods donations, but rarely new underwear.
A plus for athletes — the underwear is made in the US from viscose from bamboo, beautiful high-end fabric that is self wicking, anti microbial andquick drying so women in need can hand wash and hang dry a pair overnight -important for women with little access to washers and driers. Not only is the bamboo fabric very sustainable, MADI is a woman-owned small business and they hire woman-owned cut and sew teams to manufacture the underwear in the US, substantially lowering their carbon footprint.
So far, MADI has donated over 4,500 pairs of underwear to women inneed through 26 partnered organizations including domestic violence shelters,homeless shelters, rape crisis centers and international aid organizations.
The underwear cost between $30 and $34, bralettes are $46 – $48,sleep tops are $54- 56 and robes are $88 – $98. We will be happy toprovide photos and any additional information that will behelpful. MADI has been featured in a wide variety of media,television, print, online including being named one of the 10 Coolest FeministShops on the Internet by NYLON http://www.nylon.com/articles/feminist-online-shops
Also recently featured in Forbes Valentines Day Gift Guide – http://www.forbes.com/sites/vanessamcgrady/2017/02/04/valentines2017/#404c1011664a
on BBC News – http://www.bbc.com/news/business-41097280
on BuzzFeed's Ultimate 2017 Holiday Product Guide https://www.buzzfeed.com/versability/the-ultimate-2017-holiday-product-guide-37etg?utm_term=.jsLl5n6Wm#.rgkjBw5zV
And, soon to come Huffington Post Canada's Ultimate 2017 HolidayProduct Guide!
Here is a link to the online store http://www.madiapparel.com
RISE OF THE SILVER SOARER
-Majority of UK drone owners are over 50 years old-
-68% started droning to take photos and videos-
UPTAKE OF DRONES and flying gadgets is soaring in those aged 50 and over, signaling the rise of the 'silver soarer'.

It is often assumed that stereotypically younger people tend to be the first to adopt new technologies, the majority of drone users in the UK (31%) are aged 55 and over, compared to just one in ten (10%) who are aged 18-24, according to research published in the Drone Usage Report 2017 by leading drones and unmanned aerial vehicle (UAV) retailer, DronesDirect.co.uk.
Those aged 45-54 are the next most likely to own a drone (28%) while just 12% of 25-34 year olds own this type of technology. One in five (19%) 35-44 year olds say they currently own a drone.
68% of those who had started droning in the past 12 months credited photography as the reason for taking up the hobby.
Drones are suited to outdoor activities and walks in scenic countryside and many drone owners have these types of hobbies in their spare time while not using a drone with 45% of drone owners confessing to preferring a hike or walk in their spare time when not using a drone, and almost 1 in 5 (18%) taking part in extreme sports.
Mark Kelly, marketing manager at DronesDirect.co.uk, said "It's great to see such a variety of generations embracing new technology and taking to the skies. Droning is no longer a niche hobby enjoyed solely by early adopters, and is being enjoyed by a wider proportion of society.
"The older generations may have higher disposable incomes and sometimes have more free time which could be a contributing factor to the soaring popularity. A rise in ownership among the older demographics can also be attributed to the flying gadgets being gifted as Christmas and birthday presents in recent years."
Research found that a large proportion of drone users are male (96%).
The largest UK drones retailer, DronesDirect.co.uk operates a 'try before you buy' service on the latest drones within its dedicated in-store Drone Zone.
DronesDirect.co.uk has previously pledged its commitment to helping ensure safe and responsible drone usage via its Customer Charter, and has called on other major retailers to follow its lead.
For more information on DronesDirect.co.uk and their range of products, visit www.DronesDirect.co.uk.
Bored of mulled wine and hot toddies? Widen your festive drinks repertoire with recipes from Rocket Food, London's leading luxury catering company.
Just on Thyme – a blend of thyme liqueur, aged sloe gin and London dry gin. Add a dash of lemon juice and homemade ginger syrup. Stir over ice and top with a healthy splash of Fever-Tree tonic
Star anise & pear fizz – pressed pear juice topped with champagne and a dash of star anise syrup, gently stir and garnish
Cranberry, cinnamon & Nyetimber fizz – a Christmas twist on the classic Champagne cocktail, made with Nyetimber or Champagne. Add a splash of cranberry juice and a dash of homemade cinnamon syrup to your coupe and top with fizz, garnish with cranberries or a cinnamon stick, or both
Frustrated with the Trump presidency? Wish you could serve up some justice?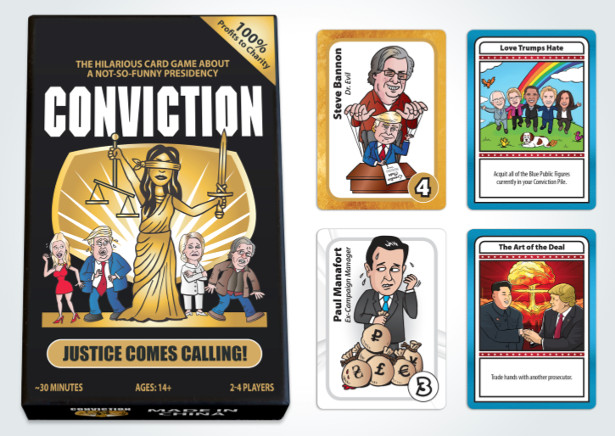 Play a game of Conviction (www.GetConviction.com), the new satirical card game letting you and your friends convict President Trump and his cronies for their crimes against the country.
Launching exactly one year since the election, Conviction chronicles the events that have transpired since President Trump took the helm. All profits from the sale of Conviction will be donated to causes under attack by the Trump Administration.
Created by game enthusiasts and best friends of 20 years Dan Peterson and Neil Patel, Conviction puts key public figures on trial in front of Lady Justice herself. The goal? Get the most points by convicting the highest-value public figures. The player with the most points wins and saves America. From Ivanka and Jared to Betsy DeVos and Paul Ryan, the gang's all included and ready to be convicted.
One-hundred percent of the profits from Conviction's sales will be donated to causes endangered by Trump's current and/or proposed policies, such as: Affordable Housing, Affordable Quality Healthcare, Campaign Finance Reform, Civil Rights, Clean Energy, Climate Change, Education, Environmental Protections, Financial Regulations, Gun Control, LGBQT Rights, Net Neutrality, and Women's Rights.
Peterson and Patel will publish Conviction's tax returns along with receipts of all charitable donations on the Conviction website www.GetConviction.com ensuring the profits are properly donated. Unlike President Trump.
Order Conviction today at www.GetConviction.com for $24.99. The game ships at the beginning of December in time for the holidays.
One of the hottest items right now for coffee lovers of all ages. Every hard-working man/woman/teenager needs and loves coffee right?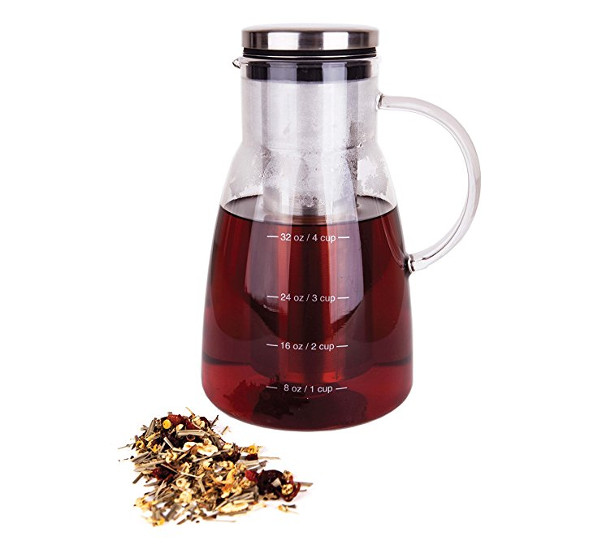 Instead of paying $5-6 for a cup of cold brew coffee, why not brew it yourself right in of the comfort of your very own kitchen!
5 stars on Amazon from happy customers!
Integrity Chef is a company that specializes in premium kitchenware products.
In the spirit of holiday Christmas giving, for every single one of our products sold, we donate to cure one child in a third world country such as Ghana to help save them from waterborne parasites and give them a healthy future! Every integrity Chef purchase DRAMATICALLY changes the course of a precious child's life and we're proud to give back to these communities on our customers' behalf this Christmas!
Salty Girl Seafood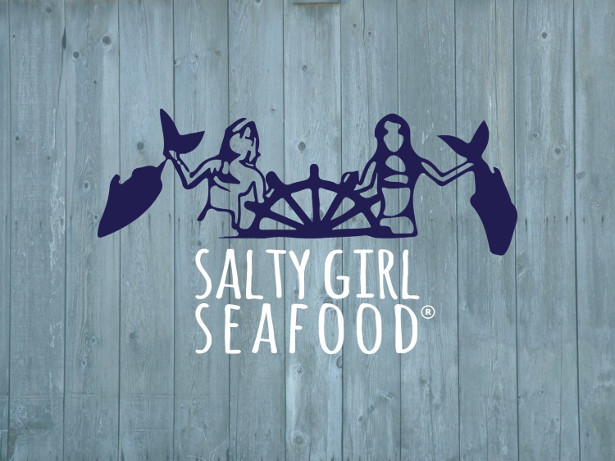 Really delicious and versatile wild salmon. Loaded with protein and omega-3s and loved by both kids and adults to top salads, turn into appetizers, or take camping or out on the trail! Learn the story of the fisherman who caught the fish on the back of the package.
Wild Alaskan Smoked Coho Salmon. A healthy, delicious, convenient snack. Great for topping salads, sandwiches, making smoked salmon dip, or right out of the package! Each fish is filleted by hand (at ice cold temperatures) and cooked once to perfection to preserve the natural nutrients and great taste. 3oz package.
– Amazing taste!
– No Additives/Fillers
– Fully traceable back to the fisherman who caught it!
– Gluten free, Paleo, Whole 30 compliant
– Naturally low in mercury
– Wild caught product of the USA (Alaska)
– Ready to eat
Give Your Loved One a Villa in Mykonos for Just €42 this Christmas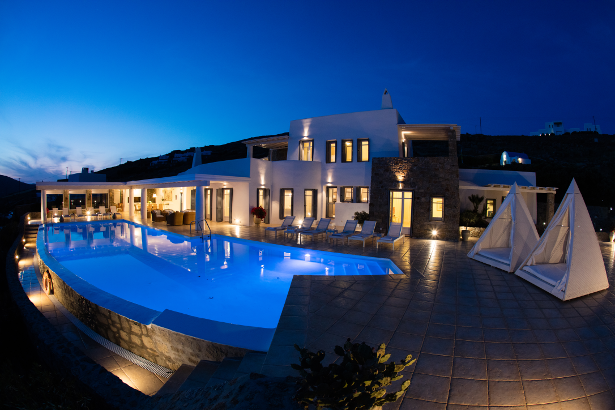 With Christmas just around the corner, give your loved one the chance at owning their very own luxury Mykonos villa for just €42. One lucky ticket holder will be the winner of a dreamy Mykonos villa valued at €4.2 million featuring uninterrupted, expansive views of turquoise Aegean water and white rooftops. Nestled among a collection of luxurious villas, tickets are now available for the opportunity to win an incredible dream villa in the world's most desired European destination, Mykonos, Greece.
Mykonos is undoubtedly the playground of celebrities and millionaires across the world, with the perfect combination of sea, sun, beaches, scenery, food and night-life ensuring that a holiday on Mykonos will be an unforgettable experience.
You now have the opportunity to live life as if you're on holiday every day in your very own villa. The Mykonos property spans 4,900 sq. m complete with lavish landscaping including stone paved pathways and a private small church.
The villa package comprises of fully furnished:
• 5 double bedrooms, complete with attached bathrooms
• 3 individual double apartments
• Double room facilities that can be easily converted to single facilities
• Fully equipped staff quarters
• Ecological infinity pool
• Games room
• Bar
• Gymnasium
• Alfresco dinning
Should you choose to rent the villa making full use of its hotel licence, the estimated rental income over the 4 peak months (coinciding with the Mediterranean Summer) from June through to end of September is the equivalent to €259,000.00 per year.
The first prize package also includes a set of economy class, return tickets for the winner or a travel voucher up to the equivalent price for you to use to visit your prize home.
Purchase your tickets at www.dreamvillamykonos.com and give the gift of Mykonos this Christmas with the winner being drawn on 28 February 2018.
DOG GONE BREATH LAUNCHES NEW ALL-NATURAL FRESH BREATH REMEDY FOR DOGS
December 4, 2017 (Westlake Village, CA) – Dog Gone Breath announced today the launch of an all-new natural fresh breath remedy for dogs. The revolutionary new formula is currently available in chewable tablet form and the company will introduce a powder in the new year.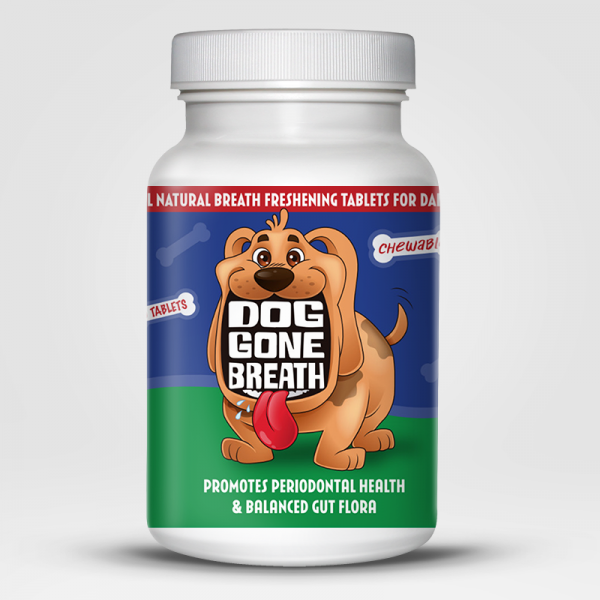 After years of suffering with her own dog's bad breath, Dog Gone Breath founder, Jenna Fishoff, figured there had to be something out there to address this. She couldn't find it, so she developed her own solution.
Bad breath in dogs has many causes, which are typically symptomatic of an underlying health issue. The two most common causes of halitosis, the medical term for bad breath, in dogs come either from the mouth (periodontal) or the gut (gastrointestinal tract). While most products sold in the marketplace mask the symptoms by giving the dog a mint, Dog Gone Breath goes after the root causes and works on eliminating the source of the problem. Dog Gone Breath promotes an overall healthier and happier dog.
"I just couldn't take it anymore," laughs Fishoff. "My dog would get in my face and I'd almost choke! Thankfully after much research and development, we have a great product that really works."
The ingredients in Dog Gone Breath are all natural and include Cardamom Seed Powder, Carrot Powder, Chicory Root (Inulin), Chlorella Powder, Cinnamon, Coconut Oil Powder, Ginger Root Extract, Kelp, Licorice Root Extract, Manuka Honey, N-Acetylcysteine, Papain Powder, Parsley Powder, Peppermint Leaf Powder, Slippery Elm Bark Powder, Tumeric Powder, and Yucca Schidigera. Available exclusively at www.doggonebreath.com with an MSRP of $19.99 for 60 tablets and 3.5 ounce powder, and $34.99 for 120 tablets.
About Dog Gone Breath
Dog Gone Breath founder, Jenna Fishoff, struggled for years with her own dog's bad breath, vigorously researching for a solution that would go after the source of the problem, not just mask it. When she couldn't find one, she developed her own solution: Dog Gone Breath. The two most common causes of halitosis, the medical term for bad breath, come from the mouth (periodontal) or the gut (gastrointestinal tract). While most products sold in the marketplace mask the symptoms by giving the dog a mint, Dog Gone Breath goes after the root causes and works on eliminating the source of the problem. Dog Gone Breath promotes an overall healthier and happier dog. For more information, please visit www.doggonebreath.com and follow the brand on Facebook @doggonebreath, on Instagram @doggonebreath, and on Twitter @dogonebreath.
Plantronics BackBeat FIT Family:Enhance your fitness journey in and outside of the gym with our BackBeat FIT family of wireless sport headphones, designed to keep up with all levels of activity: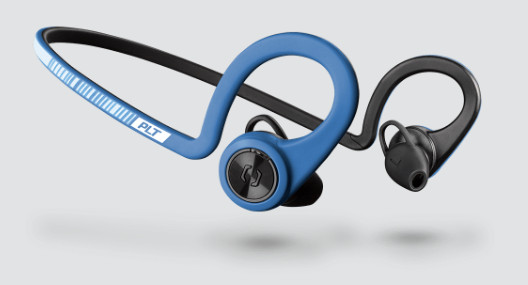 BackBeat FIT & Training Edition:https://www..plantronics.com/us/product/backbeat-fit
BackBeat FIT Boost Edition:https://www.plantronics.com/us/product/backbeat-fit?skuId=sku29630085
PRESS KIT:http://newsroom.plantronics.com/press-kit/holiday-buyers-gift-guide/backbeat-fit
"Train harder and run longer with BackBeat FIT. Enjoy flexible, durable and waterproof wireless sport headphones, with audio coaching from the PEAR Personal Coach App. BackBeat FIT Boost Edition also includes a water-resistant mesh charging pouch."
Insect Shield clothing makes a great holiday gift
Looking for the ideal Christmas gift for the active outdoors family?

Insect Shield Repellent Apparel protects against mosquitoes and ticks that have the potential to carry diseases such as Malaria, West Nile Virus, Dengue Fever, Lyme Disease and the Zika Virus.
Insect Shield's Lifestyle collection offers a range of every day basics including shirts, pants, hats and accessories for men, women (including maternity) and kids. Choose from casual tops and bottoms idea for weekend wear, buggy backyard BBQ's, gardening, family camping and sporting events all with built- in EPA- registered Insect Shield protection that lasts through 70 washings. Insect Shield uses a patent-pending process by which a formulation of the insect repellant permethrin is embedded in the clothing. Now you can even get your own favorite clothig treated. Insect Shield has something for everybody on your Holiday list, even the family pet! You can find out more at www.insectshield.com
BJ's Wholesale Club
Festive décor, exclusive toys, apparel and the hottest in tech.
As always, BJ's Wholesale Club is helping customers save BIG on money and time, serving as a one-stop shop for everything you need to celebrate the holidays.
In this link (www.flipsnack.com/985FEFA6AED/bj-s-wholesale-club-holiday-lookbook-2017.html) you'll find categories of products including:
· Entertaining (FRESH party platters, dishware & trays)
· Hostess Gifts (at the perfect price), Décor (make your home holly jolly!)
· Exclusive Top Ten Toys (check off Santa's list)
· Top Tech (TVs, Cameras, Speakers & more)
· Apparel (for the whole family)
· Gifts for Pets (for your furry friends)
· Gifts Under $10 & Gifts Under $50 (keeping you on budget)
· Secret Santa Inspiration (festive glassware & new ideas)
· Kitchen Tech (Ninjas, Pressure Cookers, Keurig)
A truck bed cover for his pickup truck would be a great gift for the outdoor enthusiast!
The BakFlip G2 Tonneau Cover is the newest generation of the folding, hard, multiple-panel tonneau cover. The BakFlip G2 provides the security of having a locking trunk for your truck while also allowing access to your entire truck bed. The innovative BakFlip G2 folds completely forward and against your truck's rear cab giving you access to all of your truck bed without removing the cover. This ease of access makes it great for protecting camping gear or tools for those who thrive in the Great Outdoors.
https://www.autoaccessoriesgarage.com/Tonneau-Covers/BakFlip-G2-Tonneau-Cover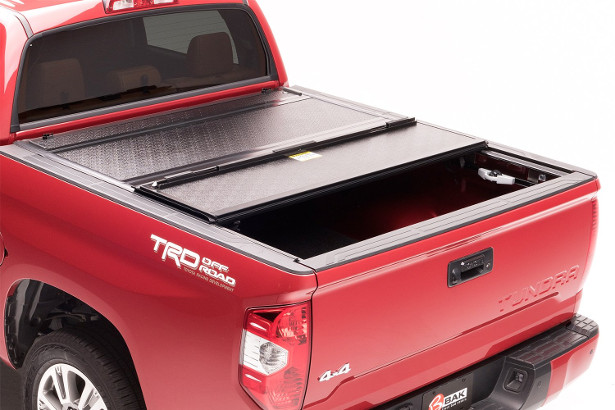 Many youngsters get bullied at school, in neighborhoods, and on sports teams. Here's an award-winning book to help children cope with bullying.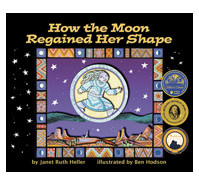 How the Moon Regained Her Shape by Janet Ruth Heller (Arbordale, 4th edition 2014) is a picture book about bullying influenced by Native American legends. This book is appropriate for children ages 2 to 10. The story explains why the moon changes shape and helps children deal with bullies. The link to the e-book for reviewers is http://www.arbordalepublishing.com/eBooks/reader/book/index.php? The sun insults the moon, and the moon feels so badly hurt that she shrinks and leaves the sky. The moon turns to her comet friend and her many friends on earth to comfort her. Her friends include rabbits and Native Americans. Then she regains her full shape, happiness, and self-esteem, and she returns to her orbit. An educational appendix gives advice about bullying, scientific information about the moon, and ideas for related activities for children. Illustrator Ben Hodson won a Benjamin Franklin Award for this book?s artwork in 2007. How the Moon Regained Her Shape also won a Book Sense Pick (2006), a Children?s Choices award (2007), and a Gold Medal in the Moonbeam Children?s Book Awards (2007). The book was also a finalist for the Oregon Reading Association?s 2009 Patricia Gallagher Picture Book Award.
This book is available in hardcover, paperback, Spanish paperback, e-book, Spanish e-book, and iPad app. The hardback book is $15.95; the paperback is $9.95, the Spanish paperback is $9.95; the e-book is $6.95, and the Spanish e-book is $6.95. The website for ordering How the Moon Regained Her Shape is http://www.arbordalepublishing.com/bookpage.php?id=Moon .. You can also order it from Amazon at https://www.amazon.com/How-Moon-Regained-Her-Shape/dp/1607187043 or from Barnes and Noble at https://www.barnesandnoble.com/w/how-the-moon-regained-her-shape-janet-ruth-heller/1102587577?ean=9781607187042
Shadowline Lingerie
Women's pajamas, loungewear, camisoles, slips, panties and more, which you can find here: https://www.shadowlinelingerie.com/.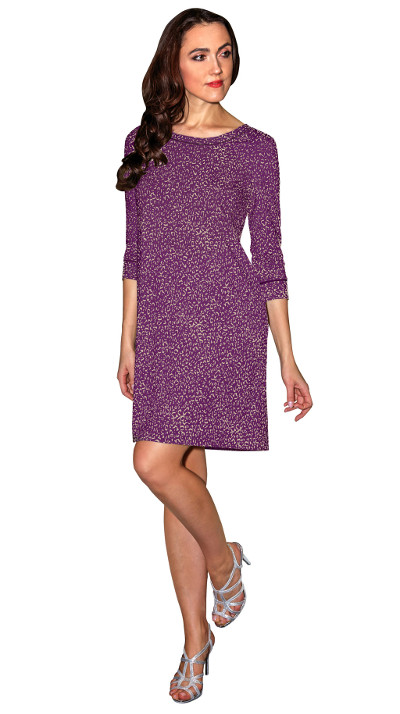 "This holiday, give the gift of complete comfort with the stylish sleepwear and luxurious loungewear of Shadowline. Equally cozy and cute, these deluxe pajamas are guaranteed to delight the women in your life. Whether she's lounging around the house, cuddling in for a movie, or curling up for bed, these pajamas will melt away her troubles.
With pieces ranging from full-coverage nightgowns to flirty sleepshirts, we sell something perfect for every woman. Always comfortable and always fashionable, she'll adore slipping into her pajamas from Shadowline — day after day, year after year. Get inspired by our complete online catalog."
Here is a product from their site, but you can use anything you like.
Shadowline® 3/4 Sleeve Sleepshirt
$50.00 – $54.00
Available in solid colors & animal prints
S, M, L, 1X, 2X, 3X
ALEXI
Last minute gift ideas that she will love…
We've all been there. Wait until December & then mad panic sets in that you only have 24 days to buy presents for your whole family. Have no fear, we have a gorgeous selection of products that she will love that wont break the bank!
All pieces are Sterling Silver and plated with 18ct Gold or Rose Gold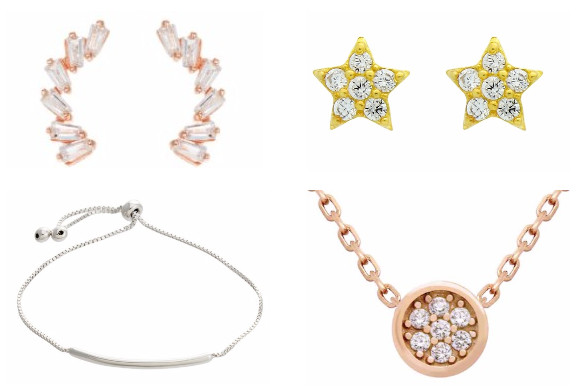 Almost a fifth of employees have had a severe warning due to their Christmas party behaviour

A London-based boutique corporate events company has revealed research it has conducted over the last few years on work Christmas party behaviour and created a quiz for the public to take to see what type of office Christmas party person they are. The results reveal that on average almost a fifth of employees have had a severe warning due to their Christmas party behaviour and a tenth have been sacked.
As businesses around the UK begin organising the office Christmas party, a boutique corporate events company has released a 'what office Christmas party person are you' quiz for members of the public to take ahead of the festivities.
Team Tactics has created the multiple-choice quiz based on personality and lifestyle questions that have been created in line with research it has collected from its customer database, post-Christmas party over the last 2 years.
To take the quiz click here: https://www.teamtactics.co.uk/blog/2017/11/14/christmas-office-party-quiz/
The anonymous research Team Tactics conducted investigated what each respondent did at their office Christmas party, including whether they got drunk, didn't drink at all, made out with a colleague, told their boss they hated their job or fell asleep for example.
The research also revealed that on average almost a fifth (19%) of employees have had a severe warning due to their Christmas party behaviour and a tenth (8%) have been sacked. Just less than a third (27%) said they avoided getting drunk at their office Christmas party in case they embarrassed themselves in front of their boss and co-workers.
Team Tactics profiled respondents based on a series of personality and lifestyle questions, their likes and dislikes and hobbies and discovered correlations between the answers and their office Christmas party behaviour.
Outcomes of the quiz can be: mistletoe lurker, drunken shame, backdoor shuffler and co-worker kiss chase.
Founded in 1996, Team Tactics is a boutique corporate events company based in London. It has a number of team building events available, as well as bespoke client or staff events. Team Tactics has worked successfully with a number of high-end brands such as Facebook, Microsoft and Google. Some of Team Tactics' flagship themed team-building events parody franchises including the Apprentice, James Bond and Robot Wars, as well as a charity treasure hunt.
Tina Benson, managing director at Team Tactics said,
"Office Christmas parties are always an interesting time of the year, it seems that employees are either really excited or get nervous about attending! I think the way you feel about office work parties is highly personal, so we decided to do a little digging and see if there are 'types' of Christmas work party people, and our research indicates there definitely is!
"If people want to steer away from the generic office Christmas parties, there are other options available, which is what we cater for. Bonding with your co-workers is important, you probably see these people five days a week and establishing a good relationship is crucial for a productive workplace."
WILEYFOX DISRUPTS SMARTPHONE MARKET AGAIN WITH LAUNCH OF "Add-X"
New range provides savvy consumers with lockscreen offers and ads AND up to 42% discount on smartphones
LONDON, 6th DECEMBER 2017: Wileyfox, the British smartphone manufacturer, has today launched its revolutionary "Add-X" range – an extension of its well-regarded Android premium and high-spec'd Swift 2 and Spark ranges, but with added value for savvy consumers. What deal-seeking shopper wouldn't love an upfront price discount on their new premium Wileyfox smartphone of up to 42%.
Not afraid to rip up the industry rulebook, Wileyfox is the first mobile phone manufacturer to provide their customers with the opportunity to make an upfront saving through opting into receiving offers and adverts on their phone's lockscreen.
The new "Add-X" feature displays exclusive offers and adverts, which are tailored to the user's age and gender, on the phone's lockscreen, while still providing access to personal notifications, date and time. Users need simply swipe right to unlock their phone as normal and swipe left to see more.
Michael Coombes, CEO of Wileyfox said: "At Wileyfox we're committed to shaking up the competition again, to give our customers the best smartphone for their budget. And with Add-X we're smashing expectations at an even higher level reducing the costs across our range upfront, while also giving the consumer even more ways to be "wiley".
Examples of offers could include a discount or a preview of a sale – all selected to provide Wileyfox customers with brands, products and services they would want to see. Not only that but over time through the proprietary AI and machine-learning technology, the "Add-X" platform adapts to their behavior and learns to serve the user with more of the brands and offers they are looking for. Advertisers on the Add-X platform currently include Domino's, intu and Ministry of Sound, among others.
Through choosing "Add-X", customers have the opportunity to make savings across multiple areas of their life, as well as up to 42% on the Wileyfox phone upfront – a unique pricing model that has never before been provided in the UK or Europe before.
Wileyfox smartphones with Add-X are available from www.wileyfox.com, Amazon UK, Carphone Warehouse, eBay and ao.com at the following prices:
Wileyfox Swift 2 Plus with Add-X, just £119.99
(5" HD, 4G, Metal, Finger Print, NFC, Android Pay, 16MP+8MP Cameras, 32GB+3GB RAM, expandable memory -– Android 7.1.2)
Without Add-X: £189.99, saving of 37%.
https://www.wileyfox.com/en/swift2plus-smartphone/
Wileyfox Swift 2 with Add-X, just £99.99
(5" HD, 4G, Metal, Finger Print, NFC, Android Pay, 13MP+8MP Cameras, 16GB+2GB RAM, expandable memory -– Android 7.1.2)
Without Add-X: £159.99, saving of 38%. https://www.wileyfox.com/en/swift2-smartphone/
Wileyfox Spark X with Add-X, just £79.99
(5.5" HD, 4G, 13MP+8MP Cameras, 16GB+2GB RAM, expandable memory – Android 7.0)
Without Add-X: £139.99, saving of 43%.
https://www.wileyfox.com/en/mobile-phones/sparkx-smartphone
Wileyfox Spark + with Add-X, just £69.99
(5" HD, 4G, 13MP+8MP Cameras, 16GB+2GB RAM, expandable memory – Android 7.0)
Without Add-X: £119.99, saving of 42%.
https://www.wileyfox.com/en/mobile-phones/sparkplus-smartphone
'THE LEADER IN ITS FIELD': BLACKPOOL PARK VOTED THE UK'S BEST IN 2017
Public names Stanley Park in Blackpool as the UK's Best Park for 2017
Public nominated 360 parks from across the UK with over 15,000 votes cast
National awards celebrates the UK's green spaces and champions the people behind them

Blackpool's Stanley Park has been voted by the public as the UK's Best Park at the prestigious annual Fields in Trust Awards 2017. Designed by celebrated landscape architect Thomas Mawson in the 1920s, the park which boasts an Italian marble fountain, boating lake, bandstand, Medici lions, Italian gardens and Art Deco styled café, has scooped the headline award at the annual Fields in Trust Awards 2017.
Each year the Fields in Trust Awards showcases some of the UK's best open spaces, and shines a light on the efforts and achievements of the people whose tireless dedication ensures that these vital outdoor spaces can be enjoyed by the public. Now in their sixth year, the Awards are organised by The Fields in Trust Charity, which counts His Royal Highness The Duke of Cambridge as its President and protects the UK's vital open spaces, from sports pitches to children's playgrounds, bicycle trails and country parks, safeguarding them for future generations.
For the third year running the UK's Best Park Award, voted for by the public, celebrates the nation's favourite park. This year the public nominated 360 parks in total from across the UK, with over 15,000 votes cast. The finalists shortlisted included Craigavon City Park in County Armagh, Roath Park in Cardiff and Rouken Glen Park in East Renfrewshire. The award was presented by former Wales and Lions rugby player Brynmor Williams, Chairman of The Fields in Trust Wales Committee. The celebratory dinner took place at Lord's Cricket Ground in London, hosted by TV sports broadcaster Jacqui Oatley.
Commenting on the UK's Best Park Award 2017, Helen Griffiths, Chief Executive of Fields in Trust said: "On behalf of everyone here at Fields in Trust, I would like to congratulate Stanley Park. The UK's Best Park Award is open to any green space regardless of whether or not it is protected in perpetuity with Fields in Trust. The people of Blackpool have sent a clear message that they love their local park and I hope that Blackpool Council will recognise this by working with us to safeguard Stanley Park as a place for community sport, play and recreation forever."
Parks and Green Spaces Minister Marcus Jones said:
"Many congratulations to Stanley Park on being voted the UK's Best Park 2017 in the Fields in Trust Awards. The public support shown for this park and all the finalists highlights just how much the residents of Blackpool and local communities more widely care about their treasured green spaces. Through the new Parks Action Group we have a great opportunity to ensure our parks remain places to be proud of for generations to come."
Other successes of the night included Kimberley Mpukusa who scooped the Young Champion Award. An avid tennis player, Kimberley has been actively involved in the BME Sport Cymru project, engaging and inspiring women and young people from BME communities. Her achievements in tennis alongside the challenges she has overcome in her life, have been an inspiration to those around her.
Friends Group of the Year, an award which recognises the contribution of passionate communities to their local parks, was awarded to Friends of Angel Meadow, Manchester. The group was formed in 2004 to campaign for the park's regeneration, and since then has transformed an abandoned, unloved site into a green retreat amid the bustle of the city.
Blinds 2 Go Designer Collaboration: Orla Keily
Orla Kiely's world class patterns, with a generous helping of Blinds 2go know-how, makes the new Orla Kiely House collection a collaboration of pure beauty. All made to measure for your home.
Give the Gift of Cooking Joy this Holiday Season
with
All-Natural Hamptons Salt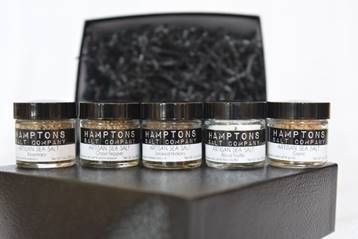 This holiday season, give the gift of flavorful goodness in the form of Hamptons Salt Company's all-natural artisan salts. Smoked Applewood and Rosemary salts make the perfect addition to any turkey dish, while the distinct Black Truffle, Porcini and Garlic salts up the flavor on vegetable and fish as well as meat dishes. For the holiday sweets, try a sprinkle of the unique Espresso, Vanilla Bean or Vermont Maple Syrup salts. The Hamptons Salt Company collections feature an assortment of salts perfect for the foodie in your life. Each collection comes in its own sleek black gift box, and also makes the perfect host/hostess gift.
Available in 29 different varieties, there is a flavor of Hamptons Salt to suit everyone's taste buds – from raw salts to the unique tastes of flavor infused salts, which run the gamut from tangy Lime to the super spicy Ghost Pepper to the sweet Vanilla Bean or the ultra-decadent Black Truffle salt. Hamptons Salt Founder & CEO Peter Pierce sources products from all over the globe to offer gourmands a wide-ranging variety of all-natural salt varietals. Celebrity fans include Swizz Beatz, Katie Lee, Alex Guarnaschelli, Pat LaFrieda, Sonja Morgan and Jill Zarin.
Hamptons Salts have become a popular addition to the shelves in specialty food markets in the Hamptons & New York and now they are available in Massachusetts, Florida & California. These all-natural salts are a great alternative to processed salts, which is not only great tasting and comes in a variety of flavors, but also a healthier, unrefined option for you and your family. Each salt has a unique taste profile based on the sea from where it originated, making these raw, smoked and flavor infused salts a unique component to your dishes and a favorite among foodies and professional chefs.
Sourced from around the world, popular Hamptons Salt Company has also been building a store presence on shelves across the country in 2017. The salts are sold at upscale locations such as Chelsea Market's Bowery Kitchen, multiple Hammertown' locations, and Le District. For those who are not located near a retail location, Hamptons Salts can be shipped nationwide from its website HamptonsSalt.com straight to your kitchen.
About Hamptons Salt Company:
Peter Pierce founded Hamptons Salt Company upon discovering the abundance of chemical-laden table salt varieties and wanted to find a safe, delicious alternative to serve to his two children. Hamptons Salt Company is the preeminent provider of all natural sea salt. Hamptons Salt's merchants scour the world to offer you the best selection of raw salts, flavored salts or smoked salts. All of its salts are unrefined and have no unhealthy additives. Each salt has a unique taste profile based on the sea from where it originated and the natural minerals are not stripped out like refined salt. Hamptons Salt currently offers 29 salt varieties from around the world. You can experience Bali Pyramid or Cyprus Flake without leaving your kitchen. For some flavor, try Vermont Maple Syrup, Smoked Chardonnay Oak or the almost too hot Ghost Pepper ($19.99-$24.99).
In addition, Hamptons Salt Company offers assortments of Hamptons Salt for the perfect hostess gift or foodie. Each collection comes in its own sleek black gift box. Collections include The Bartender, with Jalapeno, Lime and Lemon salt varieties ($59.99); The Flavor Seeker with five 1 oz. mini jars with Black Truffle, Garlic, Ghost Pepper, Smoked Hickory and Rosemary salt varieties ($39.99); The Daily Chef contains a 14 oz. jar of Cooking Salt, and 4 oz. jars of Finishing and Garlic salts ($44.99); The Connoisseur containing the four most luxurious salts Hamptons Salt sells including Fleur de Sel, Black Truffle, Porcini and Smoked Chardonnay Oak ($99.99); The Globe Trotter contains raw salts from corners of the globe including Himalayan Pink, Bali Pyramid, Cyprus Flake and Hawaiian Black ($69.99); The Grillmaster with the most popular varieties perfect for the grill including Smoked Hickory, Smoked Mesquite and Espresso salt varieties ($59.99); The Collector includes 20 varieties of Hamptons Salt in mini 1 oz. jars ($149.99)
For more information on Hamptons Salt Company, visit http://hamptonssalt.com/
Facebook: https://www.facebook.com/hamptonssalt
Instagram: http://instagram.com/hamptonssalt
Twitter: http://www.twitter.com/hamptonssalt