CHRISTMAS MADE EASIER FOR ALL THE FAMILY Great presents for everyone, even the pets!

FACEBOOK | TWITTER | INSTAGRAM | GOOGLE+ | YOUTUBE | PINTEREST
Christmas isn't far away so now is a great time to start thinking about gifts. With the whole family to buy for, including pets, there's so much to do, but don't worry, Christmas is always easier when you shop with JML!
We don't just make your everyday easier, we make Christmas Day easier too! Whether you're buying for clever cooks, DIY dads, pampered pets, or charged-up children, full of Christmas fun – JML has a range of presents, guaranteed to be perfect for all your loved ones, and a range of great festive products to bring the spirit of Christmas to your home.
For the Practical Parents The Copper Stone Pans £19.99-29.99 Cook up a storm this Christmas with Copper Stone Pans (£19.99-29.99 from www.JMLdirect.com). Through their ultra-non-stick technology, Copper Stone Pans reduce the need for fats and oils when cooking, providing unparalleled heat distribution, heating up fast and staying hotter for longer. Plus, the extremely tough, scratchresistant coating combined with a forged aluminium body and steel base means these pans are built to last.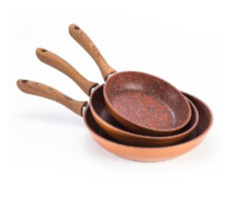 For a style-conscious chef, the look of the pans is just as important as their usability on the hob. Copper Stone Pans are beautiful, professional and high-quality, making cooking a dream!
Tough Max Torch £19.99
Durable and resilient, the Tough Max Torch (£19.99 from www.JMLdirect.com) is perfect for the handyman or woman in your life. 14x brighter than other torches on the market, the Tough Max Torch has a zooming focus. So, you can have a wide, room-flooding light, or a narrow, concentrated spotlight for close-up tactical work.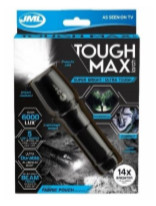 Extremely versatile, the Tough Max Torch has five essential beam modes: 'High', 'Medium' and 'Low' to control brightness, plus a strobe light mode, and an 'S.O.S' Morse-code flashing signal in case of emergencies. Powerful and almost indestructible the Tough Max Torch is the perfect flashlight. For everyday use or extreme situations, it won't let you down!
For your Leading Lady Miracle Bamboo Comfort Bra £19.99 Slipping into something a little more comfortable has never been easier this Christmas with Miracle Bamboo Comfort Bra (£19.99 from www.JMLdirect.com).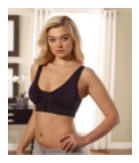 Miracle Bamboo Comfort Bra is made with silky-smooth bambooviscose fabric making it the perfect gift for those who are sick of fiddly straps, itchy materials and pinching wires. Plus, the removable pad inserts mean the wearer can alter the cup size whenever they like!
For Keeping the Kids Entertained Boppin' Bugz £19.99

Boppin' Bugz (£19.99, from www.JMLdirect.com) are the game of Christmas 2017! Bella the Beetle, Boris the Bookworm, and Fizz the Fly are a bunch of crazy critters who will create hours of endless fun for your little ones, chasing them around, trying to catch them to stop their crazy antics. With a motion sensor on their back, each Bug can detect movement to deviously dive, dodge and deny you the chance to give them a bop and make them stop. And, because they're reacting to you, it means each chase is unique! When you finally manage to Bop your Bug, you've won! You get flashing lights, sound effects and music. Collect them all this Christmas… if you can catch them!
Wheely Bright £11.99-19.99 If your bike's looking boring or your spokes aren't very special, take a look at this!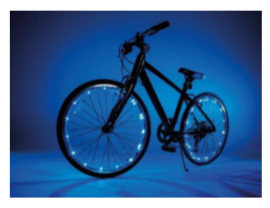 Wheely Bright LED wheel lights (£11.99-19.99 from www.JMLdirect.com) will brighten up any bike, making you stand out from the crowd and more visible at night. Available in cool white, neon pink, vivid green and bikebright blue, Wheely Bright LED lights fix to the spokes of your wheels, adding personality and punch to your pedal-power, and turning your bike into a spinning, glowing, colourful light show! With Wheely Bright LED lights on your ride you'll have the coolest, and safest bike on the streets!
For Creating your own Santa's Grotto Star Shower Window Wonderland £79.99 Looking for something extra special to 'WOW' your neighbours this year? The Star Shower Window Wonderland (£79.99, from www.JMLdirect.com) is an amazing movie projector that turns your windows into stunning, cinematic displays! Just set up the projector and screen, select the built-in movie you want to play, and your home will instantly become a magical Christmas attraction!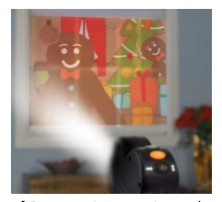 From the outside, your friends and neighbours will see an incredible, high-resolution, live-action or animation movie of Santa, trains, puppies and more and your home will be the talk of the street- all from a single plug. Just switch it on and watch it play!
Star Shower Slideshow £59.99 Star Shower Slideshow (£59.99, from www.JMLdirect.com) is the brightest, most colourful way to illuminate your home, inside or out, for the holidays or any special occasion.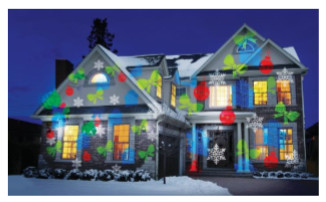 Star Shower Slideshow projects images of snowmen, presents, baubles, Christmas trees and all kinds of great festive illustrations, swirling and overlapping on the walls of your home.
With a choice of twelve slides in various holiday themes, you'll never run out of fun for all your celebrations and festive occasions. Use outside in all weathers or, thanks to the indoor base, use it inside for exciting parties and holiday get-togethers.
Star Shower Laser Magic £69.99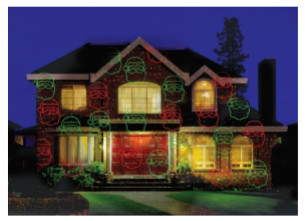 Want to make a big impact with your Christmas decorations this year but don't have the time or patience to string up fiddly lights? Star Shower Laser Magic (£69.99 from www.JMLdirect.com) is the laser light show that will make your neighbours go 'wow', projecting clear, bright festive images onto any wall. With sparkling stars and Santa Claus you'll be the pride of your street and the talk of the party season.
For your Furry Friends True Touch £9.99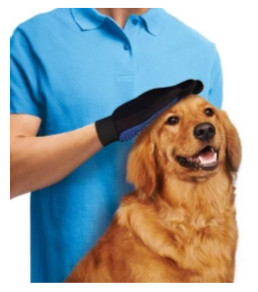 If you have a pet, you know how much pet hair can get everywhere – on carpets, soft furnishings and even in the car! True Touch (£9.99, www.JMLdirect.com) is a pet-friendly silicone glove that allows you to stroke and groom your pet at the same time.
So many pets hate being groomed, but True Touch allows you to stroke your cat or dog, and tidy up their fur at the same time. Sit, relax and pet your furry friend, but end up with all that loose fur, neatly collected by the palm of the True Touch glove, which you can peel off and throw away. No mess, no fuss and, most importantly of all, no stress to your furry companion. If you're looking for a present perfect for your best pet pal, look no further!