This Christmas, Rascals bring to you the only games your family will need over the Christmas period. You'll get stockings full of presents with the brand new The Very Merry Christmas Game, Mr & Mrs & the Really Nasty Horse Racing Game!
You can bring out 'your festive side' with The Very Merry Christmas game, your 'really nasty' side, as a scheming gambler in The Really Nasty Horse Racing Game, or 'your competitive side' and see how well you really know your significant other or best friend with the hugely popular Mr & Mrs Family and Pocket Editions.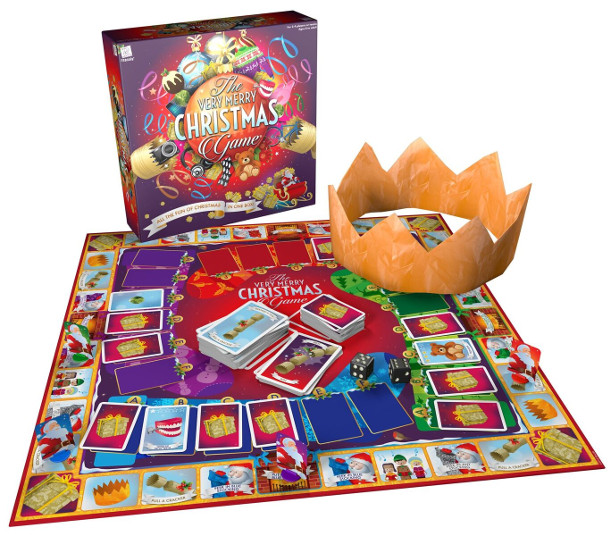 Suitable for ages 8 and above and for 2-4 players or teams, The Very Merry Christmas Game brings the whole family together to compete for the most lavish set of presents to fill their stockings. Be warned though as the presents can be really nice or really naff and players may not find out what they have been given until the end of the game.
Pull a cracker using the Cracker Cards to steal a better present from someone else's stocking. You can even use real crackers if you have them. Land on the Carol Singers space and players have to sing their favourite festive song to avoid losing one their prezzies!
Scheme your way to the best presents in the game but watch out for the dreaded sprout cards as they could have a bad effect on you!
You get all the fun of Christmas in this one box. The Very Merry Christmas Game will become a must for your family every year!
The Very Merry Christmas Game will be available from Debenhams and Amazon for £19.99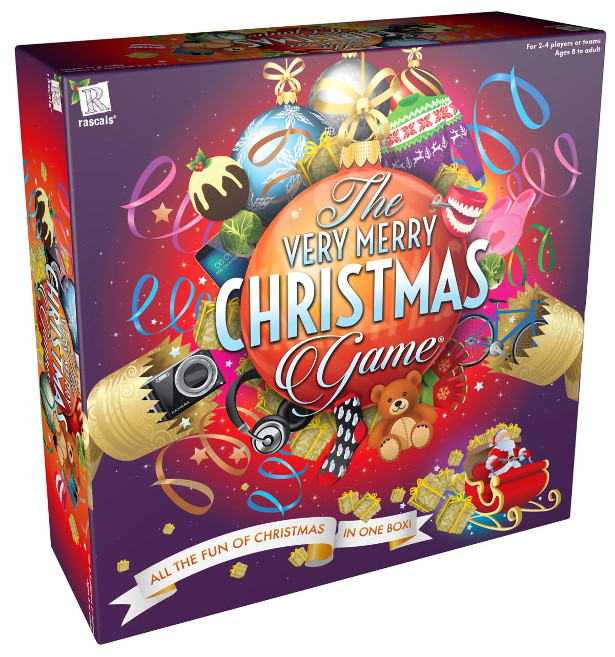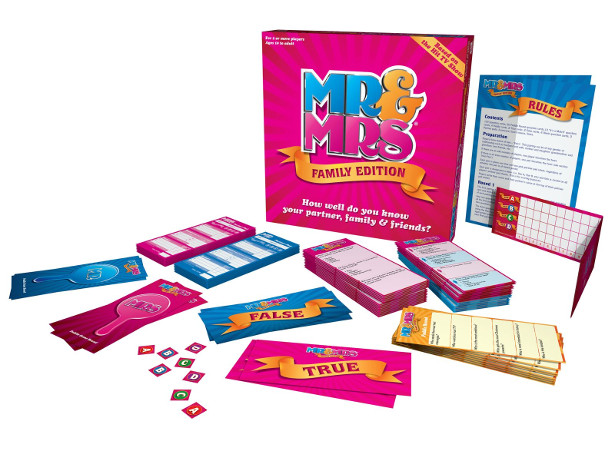 Mr & Mrs is based on the hugely popular All Star Mr & Mrs hit ITV show hosted by Phillip Schofield which is planned to air later this year and have a special Christmas show, where players are challenged to answer in-depth and entertaining questions about their partner, friends or family members. The new Pocket Edition is suitable for age 10+ and allows fans to play whilst on the move. It has over 300 questions and is guaranteed to cause laughter, blushes, blank looks and a whole lot more!
Mr & Mrs Family Edition RRP £19.99 from Debenhams, John Lewis, WHSmith, Amazon, Next, House of Frasier
Mr & Mrs Pocket Edition RRP £9.99 from Debenhams, John Lewis, Amazon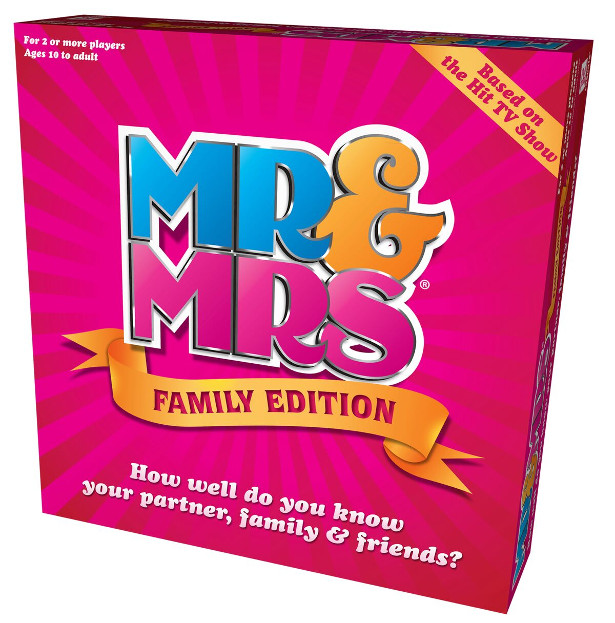 The Really Nasty Horse Racing Game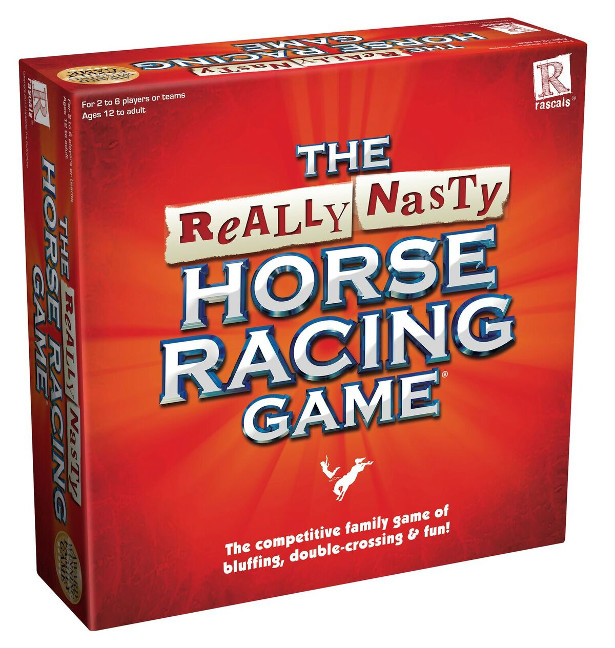 Families can enjoy a 'day at the races' when playing this devious family board game. Just as in a real race meeting, players race their horses around the board to win at all costs. Be devious, bet your own horse or someone else's but don't tell anyone who you've bet on. For 2 to 6 players or teams and ages 12 to adult.
The object of the Really Nasty Horse Racing Game is to win the most money at the race meeting by getting your horse placed first, second or third in a race or by placing bets on winning horses. There is also a set of mischief cards to help you create havoc with the other horses and riders in the race.
Available to buy from: Debenhams, Amazon RRP £19.99