Quiet Rebellion launch festive sock designs for Christmas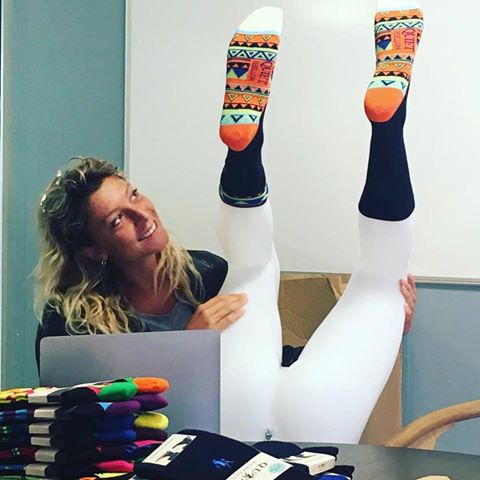 INSTAGRAM | FACEBOOK | TWITTER
Since the dawn of time, groans have been heard across the world when notoriously hard-to-buy-for men say they want socks for Christmas. Sigh no more, as there is a fun gifting alternative that's a pleasure to buy and receive.
Quirky British sock brand, Quiet Rebellion is introducing three brand new festive designs in the run up to Christmas.
Featuring stag, penguins and polar bear prints, the new designs make a perfect Christmas gift option.
Ideal for men with a sense of humour who want to look professional for work, Quiet Rebellion Christmas designs feature vibrant festive patterns concealed within the shoe. Put simply, they are socks of two halves: a respectable top with wild and colourful soles.
Each Christmas design is named after a different historical rebel and comes with a postcard featuring the story of its namesake. Beautifully packaged, Quiet Rebellion socks are excellent for gifting.
With pairs of socks available to buy individually, or in packs of three, six, twelve or eighteen, there are options for every budget. No two pairs within each box are the same.
Made from luxury combed-cotton, with hand-linked seams and reinforced heels, Quiet Rebellion socks are excellent quality with bags of personality.
At last buying socks for Christmas is no longer boring!
RRP
Single pair = £12
Box of 3 = £29
Box of 6 = £47
Box of 12 = £89
Box of 18 = £129
Available online from 10 October 2017 at www.quietrebellion.com.