Cleaning & waterproofing products from STORM
Staying dry, protected and comfortable is key to enjoying the outdoors. Properly cleaning and caring for technical apparel is imperative to maintaining the performance of kit that is used year after year. Over time dirt and oil mask the water repellency treatment on waterproof kit – whether it's clothing, footwear or accessories – meaning it will start losing performance and absorbing water.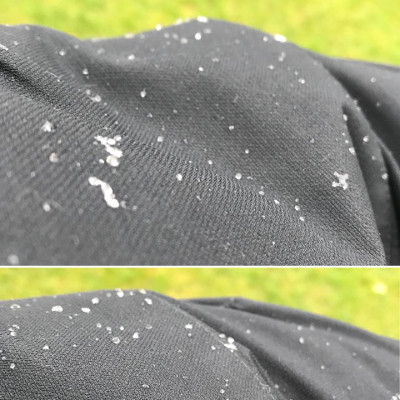 Leading cleaning and aftercare specialist STORM offers a range of high performance cleaning, waterproofing and after-care treatments that can be used on a wide variety of outdoor kit including, waterproof jackets, mid and base layers, down jackets, leather, suede and synthetic footwear and backpacks.
WASH & ECO FRIENDLY PROOF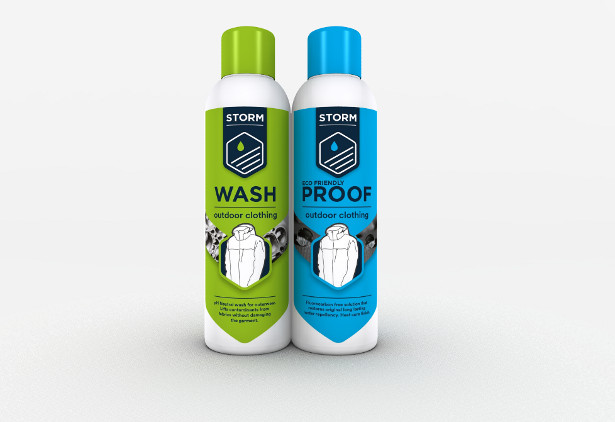 Significantly enhancing the technical performance and prolonging the life of outdoor clothing, STORM products are suitable for the aftercare and re-proofing of ALL fabrics and materials including, Gore-Tex®, Sympatex® and eVent®, plus much more. STORM's PFC-free WASH & ECO FRIENDLY PROOF Twin Pack (SRP £7.50 for 75ml pack) for outdoor clothing is the handy option when you want to clean and proof your garments in one easy wash cycle; using less water and energy than other products on the market and ensuring your kit delivers the same protection it did when you bought it.
Use the WASH in the detergent compartment of your washing machine and the ECO FRIENDLY PROOF in the conditioner compartment. To activate the proofer, first line-dry the garment then tumble dry for 20 minutes or iron without steam. This will cure the garment for maximum performance.