Could This Be the Perfect Father's Day Guide >>> The SwitchBot Curtain has recently been a Tik Tok sensation and it's an award winning product (Good Design Award 2020). www.switch-bot.com
The SwitchBot Curtain is a small wireless robot that makes curtains motorized and smart with a 30-second installation. After attaching to your curtain, you can open and close it with your smartphone. Or, just set a schedule to automatically open or close the curtain.
The product is perfect for Dad's: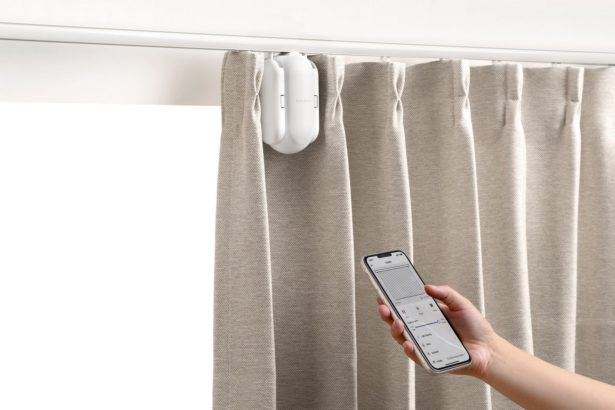 • Improve your sleep quality
o Ensuring Dad's get the best possible sleep is important. Improve your sleep quality by setting a schedule for curtains to open in the morning, so you wake up to natural light.
• Improve your home security
o Keeping your house safe is important. Set your curtains to automatically open at regular intervals when you're out the house, to give the impression that someone's home. Link the SwitchBot Curtain to your home security setup, allowing you to remotely trigger the lights and curtains in your room to deter any criminals. Can't remember if you closed your curtains? Check via the SwitchBot app and remotely close the curtains where necessary.
• Save money
o The SwitchBot Curtain can help you save money on your heating and air conditioning. With the help of the built-in sunlight sensor, Switchbot can open your curtains at the perfect time to save energy. For example in the summer, SwitchBot can close your curtains when its sunny – keeping your room cooler and therefore saving on air-conditioning. Or during the winter, SwitchBot can open your curtains when its sunny to create a warmer room, saving on heating.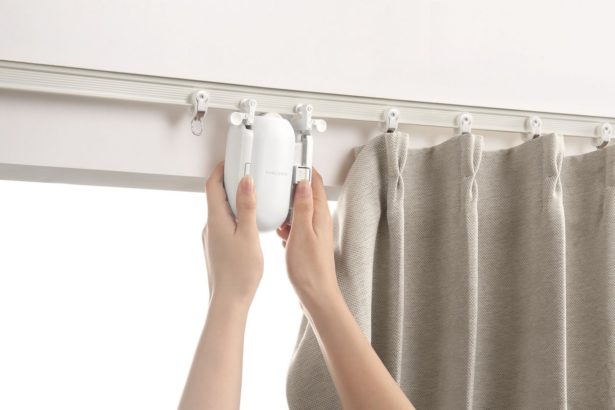 SwitchBot's hero product, which is a best seller on Amazon (available from £75.00), is the SwitchBot Curtain which offers a smart home experience with the App, Voice Control and Home Automation, and supports Google Assistant, Alexa, Siri, and IFTTT with SwitchBot Hub Mini/Plus.
It features:
• Smart in seconds – SwitchBot Curtain is a small wireless device that makes any curtains motorized after 30 seconds of installation. After mounting to the curtain's rod or rail, you can then control and schedule curtains to open and close.
• Born to retrofit – Not like other smart curtain solutions, SwitchBot Curtain is coming to retrofit and automate your existing curtains. By one-step attach it to tracks, transform your curtains to the smart ones within seconds.
• For any type of curtain rail – No matter if it's Rod, U rail track, or I Rail track, SwitchBotCurtain can always fit. Make sure to measure the dimensions of your curtain rails, so it can work smoothly on your curtains.
Price Range:
• SwitchBot Curtain (i Rail) – available on Amazon for £79.00
• SwitchBot Curtain (Rod) – available on Amazon for £89.99
• SwitchBot Curtain (U Rail) – available on Amazon for £75.00