Cocktail Candies – the perfect Christmas gift for sophisticated sweet lovers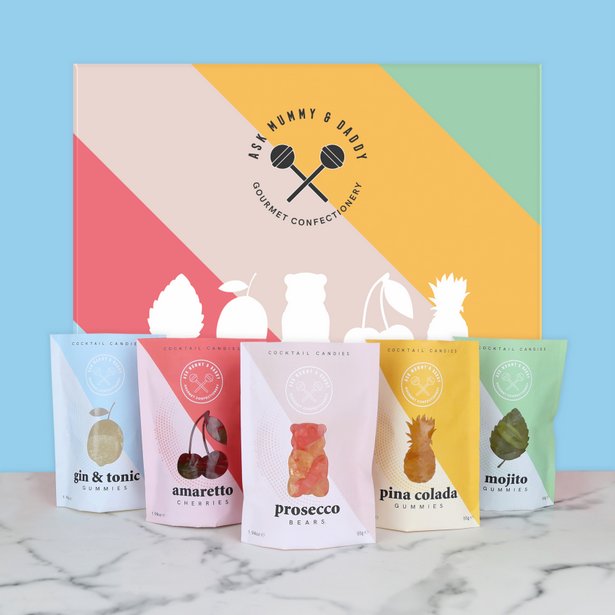 INSTAGRAM | FACEBOOK | TWITTER | LINKEDIN
Introducing the Cocktail Candies gift box, a delicious range of gummies in grown-up flavours: the ideal Christmas present for loved ones with a sweet tooth.
Ask Mummy & Daddy, the gourmet confectionary company based in South West London, has launched the Cocktail Candies gift box containing five packets of delicious gummies in cocktail flavours.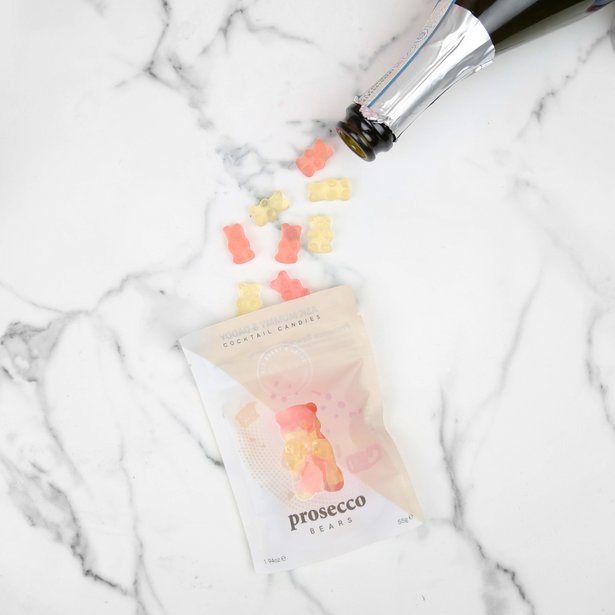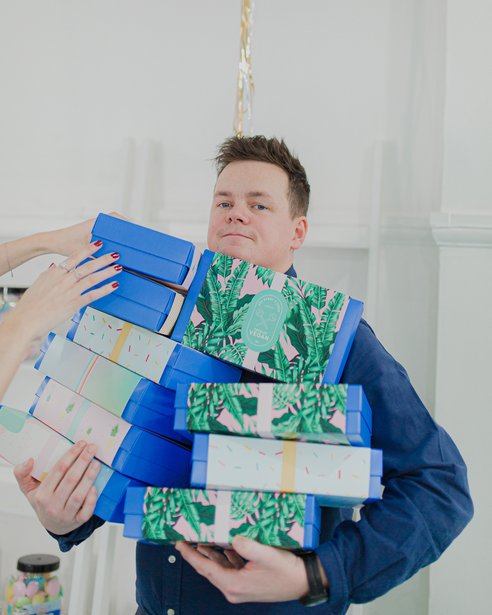 Each box contains five 55g bags of the following: prosecco bears®, gin & tonic gummies, pina colada gummies, mojito gummies and amaretto cherries. The gummies contain natural flavours and colours, are non-alcoholic and contain no gluten or palm oil.
"We came up with the concept of cocktail candies after setting out to create sweets with a unique taste that you can't buy anywhere else. It has taken a while to make something that is natural with no E numbers and we're delighted with the results, " says Ask Mummy & Daddy founder Kane Dowell.
Prosecco bears® are as the name would suggest, Prosecco flavoured, while mojito gummies are lemon and mint flavoured, pina colada are pineapple and coconut flavour, amaretto cherries are cherry flavour and Gin & Tonic taste just like a G&T.
The 55g bags retail at £3.49 and the gift box containing all five flavours costs £18.95 (plus £3.95 P&P in the UK). The boxes measure (24.5cm x 20.5cm x 3cm) and are available from the Ask Mummy & Daddy website.
The Cocktail Candies box is available now. To ensure they arrive in time for Christmas, orders should be made by 21st December.
About Ask Mummy & Daddy
Ask Mummy & Daddy is a gourmet confectionary company that was founded in 2017 by Kane Dowell. He started the business in his bedroom and Ask Mummy & Daddy now sells at Selfridges, Moonpig.com, Boomf, Fenwick stores, Prezzybox, The Conran Shop and many more across the UK.
Ask Mummy & Daddy
374 – 380 Lillie Road
SW6 7PH