Conversations with Nell – The Discerning World of a Wise & Witty Labrador……
by Sara Martin
£20.99 ISBN 9780764359293​ it can be ordered through the distributor Gazelle, your local bookshop and of course Amazon.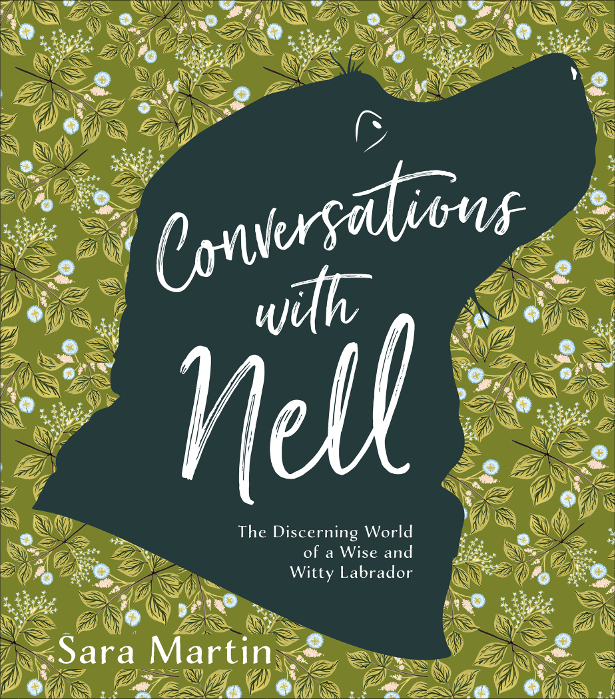 This is actually the Sara Martin who does the well known blog of the same name….she and Nell and their family live in Devon, UK.
If you are looking for a gift, or just a lovely book to dip in and out of then this is a book for you. As well as perfect for all Labrador owners it is also perfect for all animal owners – as after all most animal owners talk to their pets!​
Here is a little bit of an overview of the book
Escape to the wonderful world of Labrador Nell through her conversations with owner Sara. In between special times with the family, Nell faces kidnappings, haunted hotels, shy flamingos and singing corgis as well as meeting handsome German Shepherd Charlie, the love of her life. Nell lives in a cottage near the sea in beautiful Devon, England with Sara and Kev and four other dogs. Elderly Patterdale Mutley, a retired entrepreneur owning chains such as Pizza Mutt and Walbarks. Feisty little Maltese cross Poppy, a talented chef who carries a sword and is famous for her scones. Dave, a gentle giant black Lab who loves surfing, singing and sausages and his twin sister Harriet, a delicate little chocolate lab who is always there to pick up the pieces. But what about The Cat? Is Charlie really a spy? How come Nell is always right? Why is Pomeranian Gladys sleeping in Nell's handbag? Come in and find out. You won't want to leave.