Delicious egg treats available this year from The Hershey Company. www.hersheys.com
FACEBOOK | TWITTER | PINTEREST
Reese's Peanut Butter Crème Egg – This three dimensional egg is filled with Reese's signature Peanut Butter, covered in creamy milk chocolate making it a great Easter basket addition. Available in 1.2-oz. egg.


Cadbury Mini Eggs Chocolate Crunch & Crème Candy – A tasty twist on the Cadbury eggs you know and love, these mini treats make great toppers to cupcakes or crafts with your kids. Available in 9-oz. or 7-oz. bag.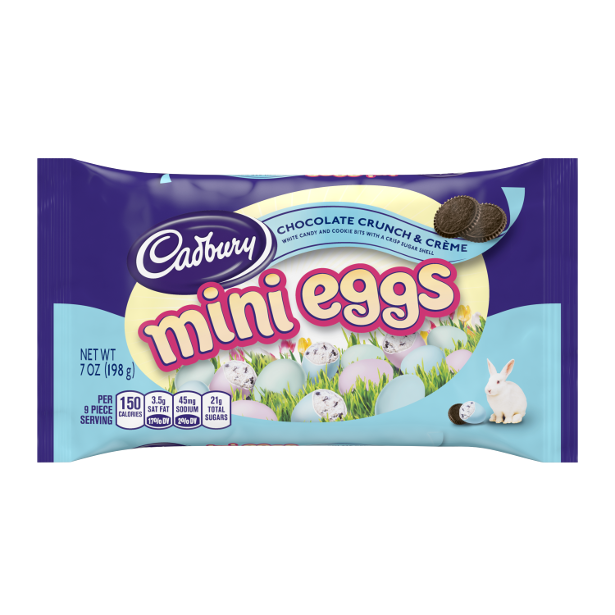 Hershey's Milk Chocolate with Pretzel Bits Eggs – These delicious milk chocolate eggs have a salty crunch with pretzel bits inside perfect for your spring candy dish. Available in 9-oz. bag.